Moving to Baytown: 7 Reasons to Love Living in Baytown TX
Posted by Texas Real Estate Source on Tuesday, February 15, 2022 at 12:50 PM
By Texas Real Estate Source / February 15, 2022
Comment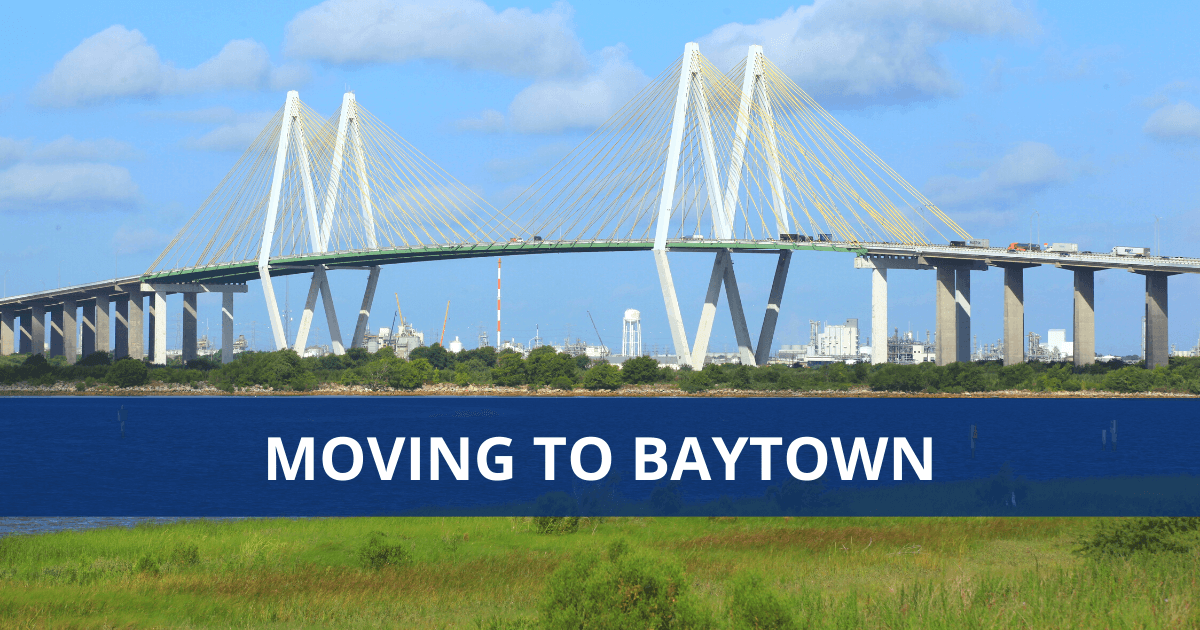 Living in Baytown, TX
The city of Baytown is on the northern side of the Galveston Bay complex, near the San Jacinto River and Buffalo Bayou outlets. Anyone interested in the desirable Baytown homes for sale will be happy to know that it's a great place to live. With proximity to the city of Houston, ample job opportunities, and affordable housing, Baytown has something for everyone. Keep reading for more information on what to know before moving to Baytown.
Table of Contents
Cost of Living in Baytown
The overall cost of living index for Baytown is roughly 90 percent of the U.S. average. Residents save most on housing and transportation, which makes up for the slightly more expensive utilities.
The median housing price in Baytown is around $235,000, which is more than 25% lower than the national average. This makes Baytown a very affordable place to live, especially when compared to Houston cost of living. Additionally, Baytown offers a variety of housing options, from single-family homes to apartments. The average monthly rent for a two-bedroom apartment in Baytown is $1,020. This is lower than other nearby cities like Houston and Pasadena.
A city's median household income is a helpful gauge of living costs. Baytown's median household income is $57,270, about 7% lower than the Texas average, but the individual median income of $34,395 is about 2% more than the state. Baytown residents also benefit from Texas not having a state income tax.
When it comes to transportation, residents who drive will notice the relatively low gas prices. The cost for a gallon of regular gas in Baytown is around $2.89, lower than the U.S. average.
More information about cost of living in Baytown:
Baytown Job Market
The job market in Baytown has grown by 3.2% over the last year and should increase 22.3% over the next 10 years. Given its proximity to Houston, much of the business in Baytown focuses on petrochemicals and crude oil refining.
Top employers in Baytown include:
ExxonMobil
Borusan Mannesmann
Lee College
Houston Methodist
Many of Baytown's top employers make use of large industrial parks. The biggest complexes are the ExxonMobil Baytown Complex, Baytown Refinery, Covestro Baytown Industrial Park, and Cedar Bayou Chemical Plant. Baytown also has the 15,000-acre Cedar Crossing Industrial Park, considered the Gulf Coast's largest.
Residents may also find government jobs with the City of Baytown, Chambers County, or Harris County. These can range from entry-level support staff to elected officials.
Popular Industries
Three industrial districts outside the city limits but still within Baytown's extra-territorial jurisdiction support the city's economy. Petroleum and petrochemical processing jobs are the focus of these areas.
Apart from the energy industry, the most popular industries in Baytown are construction, manufacturing, accommodation & food services, and health care & social assistance. These industries account for about half of the jobs in the city.
More information about finding a job in Baytown:
Things to Do in Baytown
There are plenty of things to do in Baytown. Residents can kayak or canoe on the bay, go geocaching, take in a play at a theatre, or visit the amenities in nearby cities — though with all there is to enjoy in Baytown, no one is in any rush to explore elsewhere.
Outdoor Activities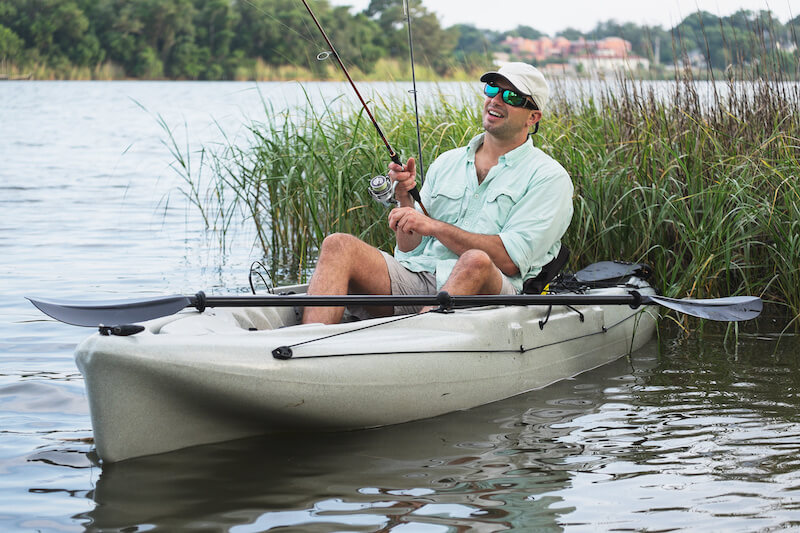 The Baytown Nature Center is a wildlife sanctuary and outdoor recreation area where residents and visitors can observe numerous fish, reptiles, mammals, and birds. There are multiple things to do, including jogging, walking, cycling, fishing, nature viewing, photography, crabbing, cycling, and gathering with others.
Those interested in speed must stop by Houston Raceway Park. It hosts NHRA races, monster truck exhibits, legal street racing, and classic vehicle shows.
Apart from enjoying local parks like Bicentennial and Duke Hill, those in Baytown can also enjoy a variety of outdoor art exhibits scattered throughout the city. These include murals and sculptures, some of which are a part of one of the city's geocaching adventures.
Local Attractions
For an outdoor experience indoors, there's the Eddie V. Gray Wetlands Center. It's a space dedicated to education and appreciation of the environment, featuring a 900-square-foot exhibit hall full of fascinating and educational live-animal and hands-on exhibits.
The Baytown Little Theater is a non-profit organization dedicated to providing the best in musical, dramatic, and comedy performances to residents of Baytown and its surroundings. The group is all-volunteer and puts on shows often favorably compared to those performed in Houston. Those looking for more performing arts can also turn to the Baytown Symphony Orchestra, which is made up of locals.
Restaurants & Nightlife
There are plenty of great restaurants to choose from in Baytown. Some of the most popular ones include:
Thibodeaux's Cajun Food
Black Bayou
Rooster's Steak House
Sarah's Restaurant
Nara Thai
With its proximity to Galveston Bay, it's no surprise seafood is favored. Other types of cuisine available included Italian, Chinese, and Mexican.
Plenty of bars cater to the adults in Baytown. There are a number of them, including the Dirty Bay Beer Company and Shiner's Tavern. Other spots to check out are Tikki Hut Bar & Grill, Down on Main Street, and Alibi's Bar.
Baytown Climate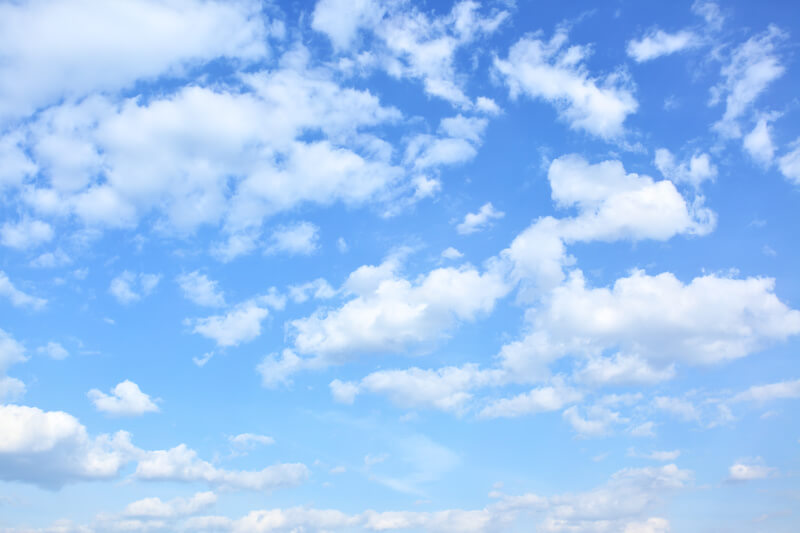 Baytown's climate is similar to Texas's: hot summers and mild winters. Its warmest month is August, with an average high temperature of 93.1° F. That said, it is still cooler than much of Texas during the summer due to its proximity to water. The tradeoff is that humidity tends to be higher, like in the rest of the Houston area. April, October, and November are the best times to visit Baytown because the humidity is lower and temperatures are comfortable.
During winter, Baytown rarely has days where the temperature falls below freezing, meaning the weather is usually favorable for outdoor activities year-round.
Here are the average monthly high and low temperatures for Baytown:
January: 62º F / 47º F
February: 66º F / 50º F
March: 72º F / 56º F
April: 78º F / 63º F
May: 65º F / 70º F
June: 90º F / 75º F
July: 92º F / 77º F
August: 93º F / 77º F
September: 88º F / 72º F
October: 80º F / 64º F
November: 72º F / 55º F
December: 64º F / 49º F
Baytown receives 56 inches of rain each year, more than the average yearly rainfall in the United States (38 inches). Despite that, the city has an average of 207 sunshine days a year, just over the national average of 205.
More information about the climate in Baytown:
Baytown Traffic
The Baytown commute is shorter than the U.S. average, coming in at 24.8 minutes. This makes it an excellent option for those looking for a faster drive to work. The busiest commute in the morning is between 6 and 7 a.m., so avoiding that peak can lessen the drive time.
Houston is roughly 30 miles away, which means Baytown residents will have a 30- to 40-minute commute, depending on traffic. Two main routes from Baytown reach Houston: I-10 W or Hwy 225. I-10 W is the shorter of the two, but it is also a major road, so there is potential for traffic congestion.
Baytown is sandwiched between TX-146 S and SH-99, also known as the Grand Parkway. It forms a ring around Houston, connecting many of the outlying cities. Texas Avenue, Main Street, and Alexander Drive cut through downtown. TX-146 runs south through other coastal towns like Seabrook and Kemah, allowing Baytown residents easy access to some of the amenities near Clear Lake.
Alternative Routes
Because the main roads out of Baytown are primary roads, drivers will likely run into traffic, or maybe even construction and accidents. It's essential to know the main routes, but it's also crucial to know other options. If time permits, taking alternate routes can save time.
Drivers can use numerous side streets within the city to get around Baytown. For longer commutes, the options are more limited. TX-146 S and I-10 W are the only roads that cross the water separating Baytown from the rest of Harris County. Once a driver is past the water, they can turn to alternative roads. More side streets pop up the closer they get to Houston.
More information about traffic in Baytown:
Public Transportation in Baytown
The primary public transportation in Baytown is Harris County Transit, which fills in gaps left by the Metropolitan Transit Authority of Harris County (METRO) in eastern Harris County. There are currently four bus routes that run through the City of Baytown: Garth Road, Central, N. Alexander/Cedar Bayou, and Decker Loop. Fees for HCT routes range from free to $2, depending on age. Those 12 and above will pay $1 per way.
Other bus options come from METRO and Greyhound. METRO has route 237 connecting Baytown residents to downtown Houston. Users have options including a METRO Q Fare Card and Day Pass and paying per ride. Fares depend on the route (local or in a Park & Ride zone), and discounted fares are available for those who qualify. Greyhound operates the 24-hour Baytown Travel Center that offers trips all around the country, and fares vary.
Baytown residents can also make use of Lyft or Uber for rideshare. Costs will depend on the distance and the size of the car.
Baytown Schools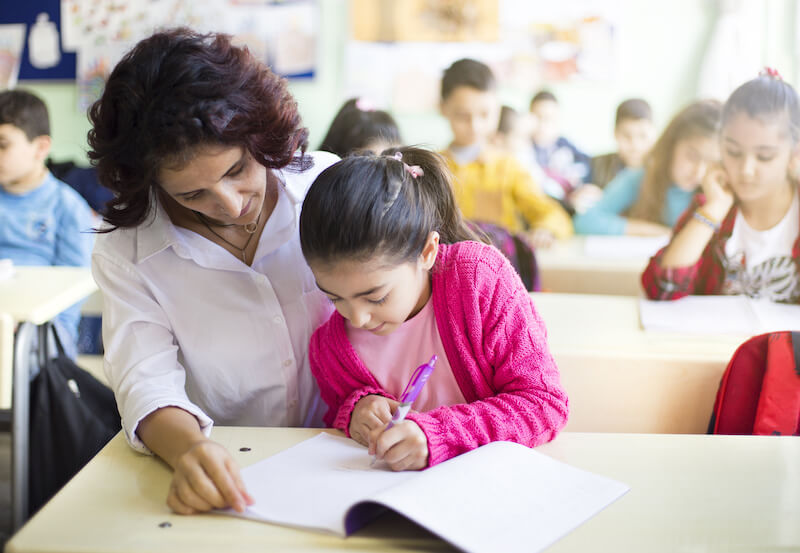 Baytown residents attend schools in the Goose Creek Consolidated Independent School District. In addition to its numerous elementary, junior high, and high schools, the district also offers an early college high school, a career center, and alternative education centers.
For private schools, there are eight options, about half of which have a religious affiliation. Chinquapin Preparatory School, Baytown Christian Academy, and St. Joseph Regional Catholic School are a few choices.
There's one community college located within Baytown: the 40-acre Lee College downtown campus, which offers more than 200 associate degree and certification programs along with non-credit courses.
Being relatively close to Houston also means Baytown residents can commute to colleges in the bigger city and its surroundings. Possibilities include the University of Houston, Rice University, and the community college San Jacinto.
Make Your New Home in Baytown
Baytown, Texas, is a great place to live and work. The cost of living is low, the job market is growing, the climate is excellent, and traffic isn't too bad. Plus, Baytown has excellent public transportation and amenities, including plenty of shopping and dining options. Baytown is also well-connected to other cities like Houston, each offering additional benefits. If one is looking for a new place to call home or considering moving to the Houston area, they should be sure to add Baytown to the list, as it may just be the perfect city.