Moving to Dallas-Fort Worth: 7 Reasons to Love Living in the DFW Area
Posted by Texas Real Estate Source on Sunday, December 4, 2022 at 7:55 AM
By Texas Real Estate Source / December 4, 2022
Comment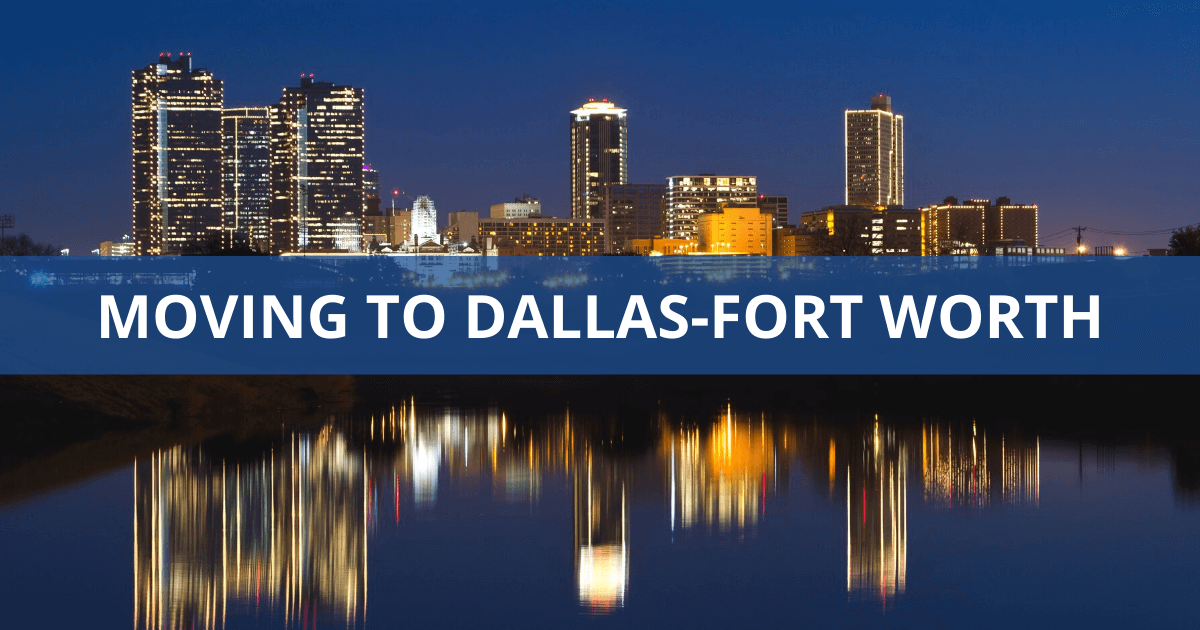 Living in Dallas-Fort Worth, TX
Those considering moving to the Dallas-Fort Worth area should know that this vibrant, growing region offers something for everyone. Known together as the metroplex, The Dallas-Fort Worth area is a great place to call home, with its easy-going lifestyle and plethora of activities. The city of Dallas offers world-class restaurants, shopping, and nightlife, while the Fort Worth community is just a short drive away for those interested in suburban living. Plus, there's plenty of green space and parks for exploring nature right in the heart of the city.
Potential homebuyers have many possibilities to consider in the Dallas-Fort-Worth area, which offers current and new residents a wide range of excellent neighborhoods. Keep reading to discover some of the things to look forward to when making a move to the Dallas-Fort Worth area.
10 Reasons to Move to Dallas-Fort Worth
Why are so many people moving to the metro? Here are just a few of the highlights of living in DFW:
Big city, yet homes for sale at all price points—particularly in Fort Worth
Many Fortune 500 headquarters and business startup opportunities
Multiple professional sports teams
Between museums, amusement parks, and outdoor activities, you'll never run out of things to do
The Bishop Arts District is the largest arts district in the country
Multiple school districts and higher education options
One of the biggest international airports in the U.S.
Ever-expanding international food scene
Generally pleasant weather year-round
Plenty of shopping, from farmers markets to megamalls
Dallas-Fort Worth Cost of Living
Dallas-Fort Worth's cost of living index is slightly above the nation's average. Home prices in the area have a median home price of approximately $300,000. Average rentals for a one-bedroom apartment in the area range from $1,000 to $1,600, depending on the neighborhood.
Utilities in the Dallas-Fort Worth area typically cost $100 to $200 per month. Additional services like a mobile phone plan average approximately $185 per month, and basic internet will add about $60. Gas starts at around $2.60 per gallon, while Dallas-Forth Worth's public transportation costs $3 to $6 for light rail and starts at $2 for a local bus route ticket.
A vital cost newcomers to the area should consider is running their AC unit, which adds between $30 to $140 in the hot summer months.
Residents of Dallas-Fort Worth spend an average of $240 per person on groceries each month. According to the Cost of Living Index, groceries in Dallas-Fort Worth are approximately 3% less than nationwide.
Dallas-Fort Worth Job Market
Several companies have headquarters in the Dallas-Fort Worth area, including Exxon Mobil, Dean Foods, Charles Schwab, AT&T, American Airlines, and J.C. Penney. Other large companies with a significant presence include Texas Health Resources, Lockheed Martin Government Electronic Systems, and Pier 1 Imports. Thanks to its low tax rates for individuals and corporations, Dallas has become a mecca for startups, small businesses, and Fortune 500 companies.
One of the biggest reasons companies relocate to the Dallas-Fort Worth area is that it offers one of the most business-friendly environments in all of America, with low costs due to no franchise taxes or personal property taxes on vehicles.
The top jobs in Dallas-Fort Worth are positions in the healthcare industry, accounting and finance, management, education, sales, marketing, engineering, law enforcement, and legal work.
Popular Industries in the Area
Popular industries in the Dallas-Fort Worth area include manufacturing, energy, technology, telecommunications, financial services, and healthcare. In addition to marquee companies in each sector, there are several notable trade shows in the Dallas-Fort Worth Metroplex every year.
Top-paying jobs in the area include petroleum engineering, computer science, marketing, legal professions, and aerospace engineering, paying more than $100 per hour. Newcomers to Dallas-Fort Worth are encouraged to research which jobs are available to them based on their profession before making a relocation decision.
Things to Do in Dallas-Fort Worth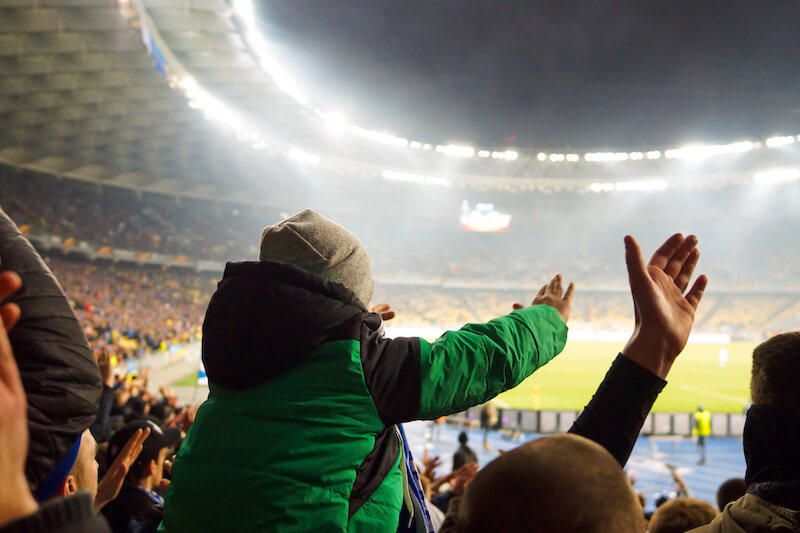 There are many fun things to do in the Dallas-Forth Worth area appealing to various budgets and interests. The most popular attractions include the Dallas Zoo, the Fort Worth Stockyards National Historic District, and Six Flags Over Texas. Shopping in Dallas-Fort Worth is plentiful, with places like NorthPark Center, Park Lane, and Arlington Highlands offering luxurious department stores and designer boutiques. In addition to shopping malls, several local farmer's markets are scattered throughout the city that often feature live music while residents shop for fresh produce and artisan items. Furthermore, Dallas' American Airlines Center hosts high-profile events like Disney on Ice every year.
Outdoor Activities
Dallas-Fort Worth residents enjoy a slew of outdoor activities in their city, often due to the area's mild climate. Some popular options include hiking at one of the area's beautiful state parks like Trinity River Greenbelt or White Rock Creek Greenway, golfing at one of many private clubs or public courses, going to the Lone Star Park racetrack, biking through Dallas' extensive trail system, kayaking on Joe Pool Lake, and rock climbing throughout the metroplex. In addition to these activities, each spring brings the opportunity to view wildflowers in bloom from April to May.
Restaurants, Breweries, and Bars
Dallas-Forth Worth offers a wide variety of cuisine options. From authentic Mexican food to fresh seafood at popular restaurants like Pappadeaux Seafood Kitchen and Sammy's Wild Game Grill, Dallas-Fort Worth has something for every taste. In recent years, the local restaurant scene in Dallas-Fort Worth has exploded to include award-winning chefs and restaurants offering cuisine from around the world.
Some well-known restaurants in the Dallas-Fort Worth area include Acme F&B, Dish, Lucia, Smoke, and Twisted Root Burger Company. In addition to various types of restaurants and cuisines, there is also an abundance of breweries and bars in the metroplex, like the Deep-Ellum Brewing Company and Bishop Cider Company.
Downtown Dallas is known for its bar scene that often features live music. The Deep Ellum district is famous for those looking to relax over a few drinks before heading home near lively Knox-Henderson. Aside from downtown bars, there are pubs and taverns in neighborhoods across the city offering pool and darts to patrons, as well as college bars on or near local campuses. Akai has a speakeasy vibe, Amplified Live has a full-service restaurant and music venue, and Dan's Silverleaf includes decor of local musicians.
Sports
Most Dallas-Fort Worth residents are fiercely loyal to their local professional teams: the Cowboys in football, the Mavericks for basketball, the Stars for hockey, and FC Dallas for soccer. The Cowboys play football at AT&T Stadium, the Stars play hockey at the American Airlines Center, FC Dallas plays soccer at Toyota Stadium, and the Mavericks play basketball at the American Airlines Center.
Additional Things to Do
Educational activities in the Dallas-Fort Worth area include the Dallas Children's Museum, African American Museum, Perot Museum of Nature and Science, Dallas Arboretum & Botanical Gardens, Texas Discovery Gardens, and the Sixth Floor Museum at Dealey Plaza. Many cultural institutions in the area provide free or discounted admission days for customers to explore art galleries like the Kimbell Art Museum, Amon Carter Museum of American Art, Nasher Sculpture Center, Crow Collection of Asian Art, Modern Art Museum of Fort Worth, and Van Cliburn International Piano Competition.
Dallas-Fort Worth Climate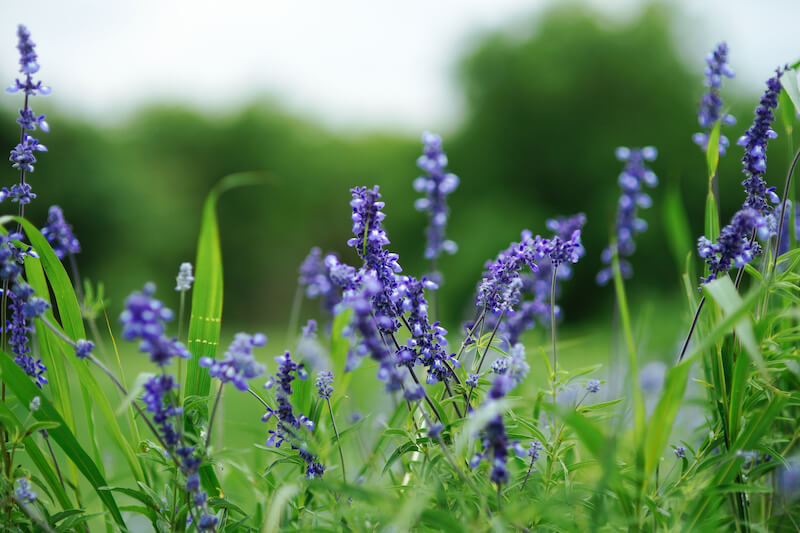 The Dallas-Fort Worth area has a humid subtropical climate and hot summers. Thunderstorm activity breaks its hot summer spells, and AC units are recommended in cars and homes. The best months to visit the area are late March and April and between September and November when the temperatures aren't as hot.
The following are temperature and rain averages throughout the year:
January: Average high of 54°F and average low of 34°F, 0.38 inches of rain
February: Average high of 56°F and average low of 36°F, 0.36 inches of rain
March: Average high 61°F and average low 38°F, 0.31 inches of rain
April: Average high 68°F and average low 43°F, 0.57 inches of rain
May: Average high of 77°F and average low of 52°F, 1.44 inches of rain
June: Average high 90°F and average low 63°F, 5.27 inches of rain
July: Average high 97°F and average low 70°F, 4.32 inches of rain
August: Average high 95°F and average low 69°F, 3.57 inches of rain
September: Average high 82°F and average low 58°F, 2.75 inches of rain
October: Average high 77°F and average low 51, 5.4 inches of rain
November: Average high 66°F and average low 41°F, 1.6 inches of rain
December: Average high 60°F and average low 38°F, 0.83 inches of rain
Fort Worth receives more snow due to its high elevation. However, the amount varies significantly. Some years, there will be up to seven inches; in others, there is none.
Traffic in Dallas-Fort Worth
Traffic in the Dallas-Fort Worth area is comparable to other parts of the state. The roadways can be crowded during rush hour and are most congested on Monday mornings from 6 a.m. to 9 a.m., Tuesday evenings from 4 p.m. to 7 p.m., Wednesday afternoons from 3 p.m. to 7 p.m., and Thursday afternoons from 2 p.m. to 7 p.m. The best times of the day to drive are on weekend mornings.
Major freeways in Dallas-Fort Worth include Interstate 35E, Interstate 20, I-30, U.S. Highway 77, U.S. Highway 287, Texas State Highway Spur 408 (which connects to Airport Freeway), Texas State Highway 114, and U.S. Highway 80. The area has the highest concentration of highways in the state of Texas.
Alternative Routes
Those commuting to work each morning in the Dallas-Forth Worth area usually take highways to the loop highways. The following are alternative routes for those commuting from the outer suburbs to the Dallas-Fort Worth area:
From Hood County or Johnson County, take Texas State Highway 121 south to I-35E south.
Take Farm Road 157 to U.S. Highway 287 north.
Take Farm Road 157 to Texas State Highway 121 north to I-35E north.
From Johnson County, take Farm Road 917 west to U.S. Highway 377 south, then go east on Texas State Highway 114 or Elmo Avenue in Cleburne to I-20 west towards Hillsboro.
From Erath County, take Farm Road 917 west to U.S. Highway 377 south, then go east on Texas State Highway 114 or Elmo Avenue in Cleburne to I-20 west towards Waco.
Take Business Interstate 20 east from Glen Rose to I-30 east, then take Texas State Highway 121 south from the Azle community to I-35E south.
The average time spent commuting in the Dallas-Fort Worth area is 28 minutes.
Dallas-Fort Worth Public Transportation
Those who prefer to take public transportation to get around can use Dallas-Fort Worth's many public transportation options. These include the Trinity Rail Express (TRE), Dallas Area Rapid Transit (DART) buses, and the Denton County Transportation Authority (DCTA) buses. The TRE makes stops in downtown Fort Worth and at several different stations along the DFW Airport. It also stops in downtown Dallas before it continues to Cleburne. Additionally, Amtrak offers rail transportation to Dallas-Fort Worth, making stops at the Fort Worth T & P station and the Centreport intermodal facility.
The TRE runs Monday through Friday for most of the day, but it does not run late at night or on weekends. However, DART buses offer service every day, starting at 5 a.m. DCTA buses provide service Monday through Saturday, while the Amtrak stop in Fort Worth only offers transportation on weeknights and weekends/holidays.
The TRE costs $2 for one-way trips to anywhere along its route. Travel between Union Station or Centreport station and downtown Fort Worth is free with a TRE pass. DART buses cost $2 for adults and $1 for children, senior citizens, and disabled persons. The fare is discounted to $1 per trip with a prepaid SmarTrip card that can be purchased at any subway station or online. Amtrak costs vary.
Schools in Dallas-Fort Worth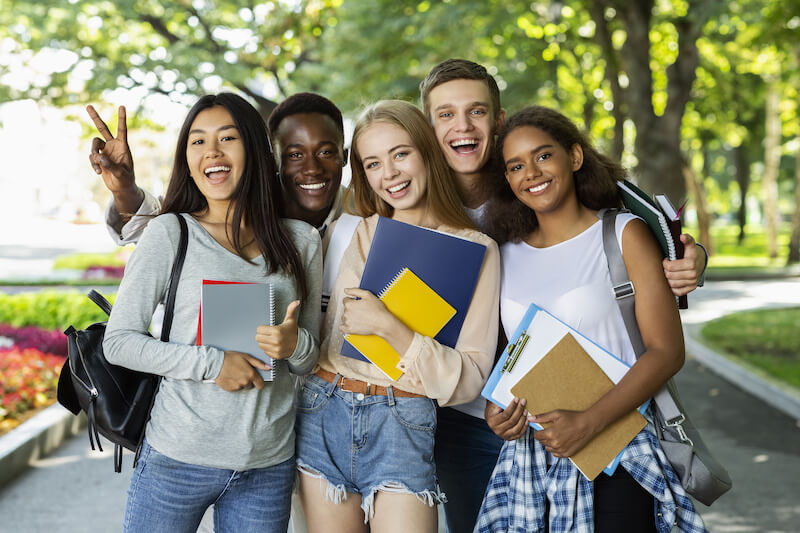 Dallas-Fort Worth consists of more than 50 school districts. Some of them include:
Carrollton-Farmers Branch Independent School District
Dallas Independent School District
Garland Independent School District
Highland Park Independent School District
Mesquite Independent School District
Richardson Independent School District
Also located in the Dallas-Fort Worth area are several charter schools, including Founders Classical of Lewisville and Richland Collegiate High School. Major colleges like the University of North Texas and Texas Christian University are also in the area. Residents will find options for community colleges, such as Collin College and Dallas College Brookhaven Campus.
Ready to Move to the Dallas-Fort Worth Area?
If you are looking for a new place to live, the Dallas-Fort Worth area is an excellent choice. The Dallas-Fort Worth metroplex has been ranked as one of the best places in America to buy a home, and it offers plenty of opportunities for those who want to start their own business. Additionally, many people from all over the world have chosen this region as their permanent residence thanks to its thriving economy and rich culture. With so much going on here, including plenty of schools, excellent neighborhoods, and exciting entertainment venues, it's easy to see why so many people call the Dallas-Fort Worth area home!