Moving to Fulshear TX: Is Fulshear a Good Place to Live?
Posted by Texas Real Estate Source on Wednesday, September 13, 2023 at 3:09:51 PM
By Texas Real Estate Source / September 13, 2023
Comment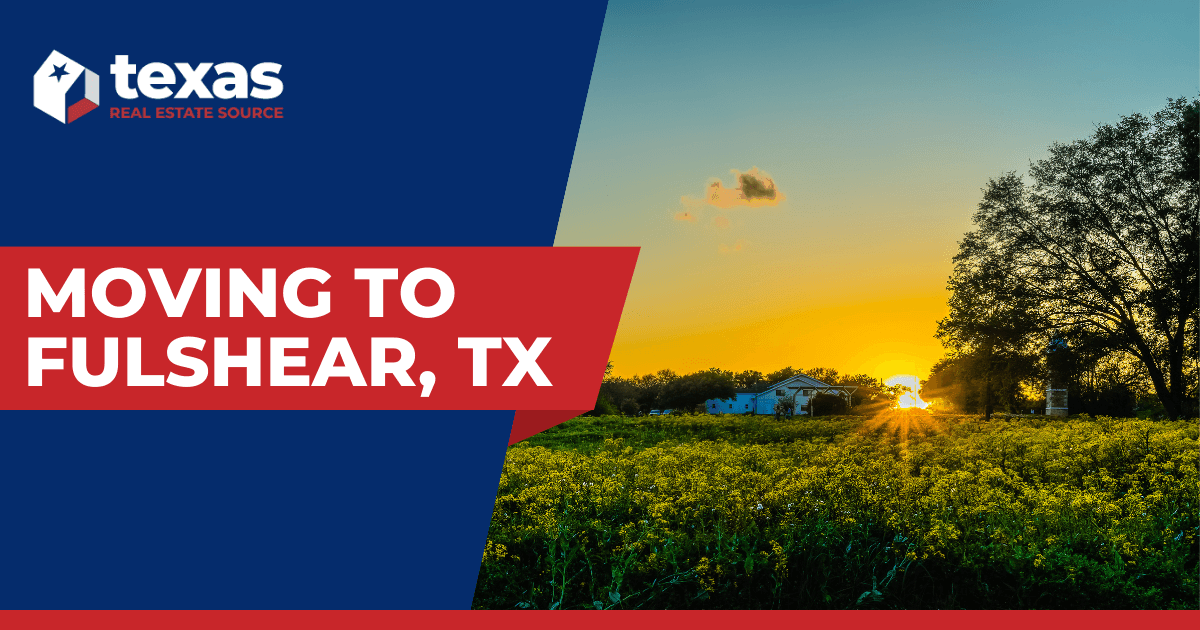 If you're considering relocating to the Houston metro, the charming town of Fulshear is a great place to live. Fulshear, TX, is a place where wide-open countryside meets luxurious suburban living.
Prepare for your potential move to Fulshear by examining the cost of living, job outlook, things to do, school districts, and other factors of living here. Whether you're drawn to this fast-growing Hosuton suburb for its exciting potential or its current appeal, living in Fulshear might be your best decision yet.
10 Reasons to Move to Fulshear
Small-town country charm
Top-rated neighborhoods
Historic Main Street and downtown district
Close to Houston conveniences
Scenic rolling hills and grasslands
Rapidly growing city
Nearby Brazos River recreation area
Abundant hunting and fishing
Miles of hike and bike trails
Booming real estate market
Cost of Living in Fulshear
The cost of living in Fulshear compares well with national averages across a number of categories. Spending on food and groceries runs about the same in Fulshear as for the rest of the country. Healthcare and utility expenses are similar to the rest of the U.S. as well. Transportation costs might run somewhat higher here than elsewhere in the United States, primarily because of the town's more rural location, situated beyond the hustle and bustle of the big city.
With a growing number of upscale master-planned communities and luxury homes, the median prices of homes for sale in Fulshear typically trend higher than national averages. The median cost of a single-family home in and around Fulshear is usually in the $500s, and the area boasts an increasing number of high-end properties and new construction homes valued at more than a million. However, there's also a ready supply of new construction homes as affordable as the $300,000 mark.
Though home prices may be higher here than in the rest of the country, house and apartment rental costs are much closer to the national numbers. Rent rates in Fulshear typically average approximately $1,000 a month for studio apartments to around $2,200 per month for larger, four-bedroom properties.
Fulshear Job Market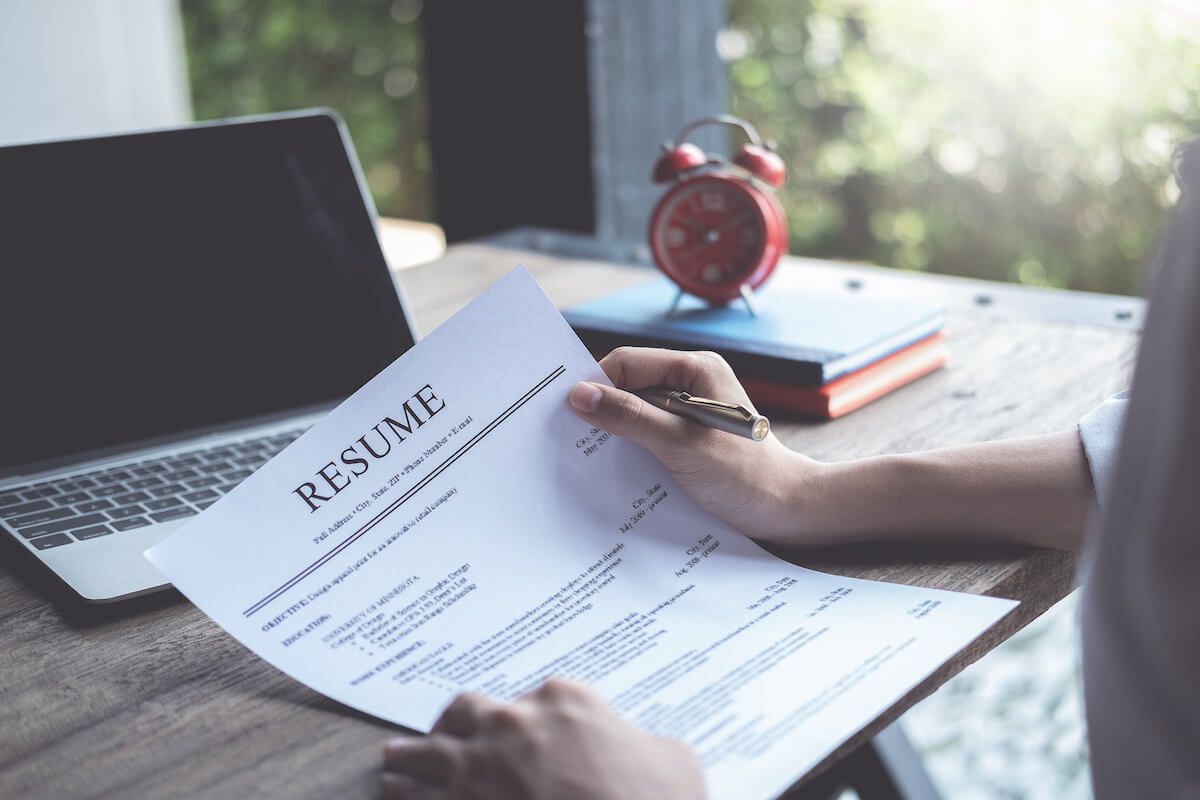 Fulshear's job market continues to impress, with significant growth projected in the coming years. Employment opportunities are abundant throughout Fort Bend County, with companies like FedEx, UPS, Schlumberger, and Texas Instruments maintaining a presence in the area. Ongoing residential and commercial development in the region also means increasing job opportunities with area builders and trades, as well as local financial institutions, real estate offices, and title companies.
Popular Industries in the Area
One of the major industries in the Fulshear area is agriculture, which is no surprise given the town's history as a center for the local production of commodity crops and livestock. Other top industries here include manufacturing and construction, professional and technical services, and the oil and gas industry. Job seekers in Fulshear also find plenty of employment opportunities in healthcare and medicine, childcare and education, retail and hospitality, and finance and insurance. Plenty of real estate and property companies are also currently active in the area.
Things to Do in Fulshear
Locals enjoy an abundance of activities and attractions around Fulshear. There's plenty of outdoor recreation in the region, providing residents with lots of places to play. The area also boasts a variety of unique local shops and convenient proximity to popular malls and restaurants throughout Fort Bend County.
Outdoor Activities
A variety of popular parks and nature areas are located near Fulshear, offering miles of hiking and biking trails and other outdoor activities. Many of Fulshear's master-planned communities are also home to parks and playgrounds, providing amenities like catch-and-release fishing, disc golf, hike-and-bike trails, and dog-friendly play areas. Favorite outdoor destinations in the region include Primrose Park and Frances Smart Park near the center of town, several neighborhood parks and green spaces in the adjacent Cross Creek Ranch subdivision, and George Park and Jones Creek Ranch Park southeast of town.
Nearby is the Brazos River, among the longest rivers in Texas. Locals enjoy numerous popular fishing spots along the river, and the Brazos River basin provides plenty of year-round hunting opportunities. Fishers find a surprising variety of species in the river, including favorites like largemouth and spotted bass. Hunting opportunities are also abundant along the Brazos on both public and private lands. Wildlife in the area includes ducks, geese, whitetail deer, feral hogs, and the occasional alligator.
Golf enthusiasts will find dozens of public and private courses in the Fulshear area. Among the courses closest to town is Weston Lakes Country Club, where members enjoy 18 holes of championship golf and other lifestyle amenities, including tennis, swimming, dining, and a calendar full of social events. Among the other popular courses nearby are favorites like Meadowbrook Farms Golf Club, The Club at Falcon Point, and The Golf Club at Cinco Ranch.
Local Attractions
Among the most popular attractions in and around town is the weekly Fulshear Farmer's Market, offering an abundance of local produce, fresh eggs, and baked goods every Saturday. Historic downtown Fulshear features several inviting Mom-and-Pop style shops and a handful of restored original buildings. The downtown area also hosts regular community events, like the annual Fulshear Freedom Fest each Fourth of July, featuring live music, food trucks, and a fireworks show.
There are plenty of other fun things to do and see near Fulshear. Local kids are big fans of the Play Street Museum in Katy, where they enjoy an assortment of interactive exhibits, educational activities, and exciting playscapes. And history buffs can't get enough of the famous Railroad Museum in the nearby city of Rosenberg, featuring a variety of fully-restored train cars, several different model railroad layouts, and a collection of rare historical artifacts.
Restaurants & Nightlife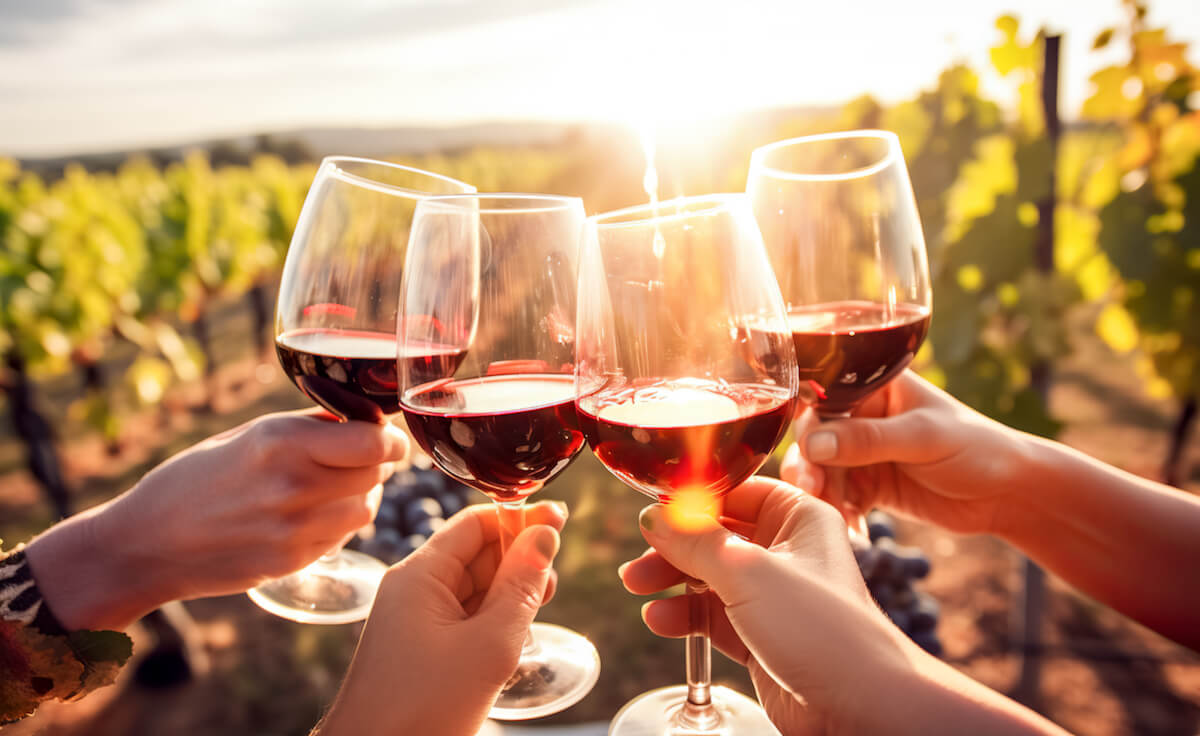 Lots of favorite flavors are found in and around Fulshear, including the locally famous Dozier's BBQ and Meat Market. Dozier's pit has been smoking nonstop since 1957, and it remains one of the Houston area's hotspots for barbecue. Seafood lovers in the area frequent the Pier 36 Seafood Restaurant and Oyster Bar in Fulshear's pedestrian-friendly downtown shopping area. A few miles away is The Growler Spot, a favorite neighborhood spot for craft beers and wine, along with their tasty menu of sports bar grub.
Just down the road in Simonton is Anthonie's Market Grill, another popular local hangout. Anthonie's offers indoor-outdoor seating and incredible sunset views from the patio and fire pit. They're known for serving mesquite-fired steaks, upscale comfort food, and tempting their patrons with an exciting wine menu and fun specialty cocktails.
Fulshear Climate
Fulshear's weather is typical for this part of Texas. Overall, Fulshear residents can expect hot summers and very mild winters, with plenty of rain and humidity keeping things lush and green.
It's generally cool and comfortable throughout the winter and fall, with rare temperature extremes. The average low temperature during winter hits 43 degrees in January, warming up in spring and summer, as expected. The average high hits the mid-90s in July, and summer months here are subject to the same humidity experienced throughout the greater Houston area. Rainfall in Fulshear totals around 50 inches annually, significantly above the national average, and residents typically enjoy more than 200 sunny days per year.
Traffic in Fulshear
Traffic patterns in Fulshear are typical for a rural town of this size. Most of the time, things run at a slower, small-town pace. Like most places, though, commuters hit the road for work every morning and head home in the evenings. A large percentage of Fulshear's working population makes the weekday commute to employment centers in the Houston area. Morning rush hour traffic around Fulshear is generally heaviest between 6–7 a.m., and the afternoon drivetime usually peaks between 4–6 p.m.
Alternative Routes
Fulshear sits at the intersection of FM 359, aka Main Street, and FM 1093, a bit more than 30 miles from downtown Houston. FM 359 runs north to the town of Brookshire along Interstate 10, just west of Katy.
FM 1093 transitions into the Westpark Tollway to the east of Fulshear, connecting with Grand Parkway, Highway 6, Beltway 8, and Loop 610. Each of these major roads forms a complete or partial loop around the city of Houston, providing multiple routes to virtually anywhere in the greater metropolitan area.
Several major highways around Fulshear are toll roads or have toll lane options, so it's a good idea to pick up a Texas toll tag if you don't already have one.
Fulshear Public Transportation
Like most Texans, folks in Fulshear drive their own cars, so demand for public transportation is generally low. Nonetheless, Fort Bend Transit has recently begun operating several Park and Ride lots in the area, and proposals are underway for implementing commuter bus services near Fulshear.
As always, residents with the appropriate phone app have little trouble finding a ride with Uber or Lyft. Typical rideshare rates from Fulshear run approximately $30 to downtown Houston, the Energy Corridor, or locations in the Medical Center. The average rideshare from Fulshear to George Bush Intercontinental Airport is around $50.
Schools in Fulshear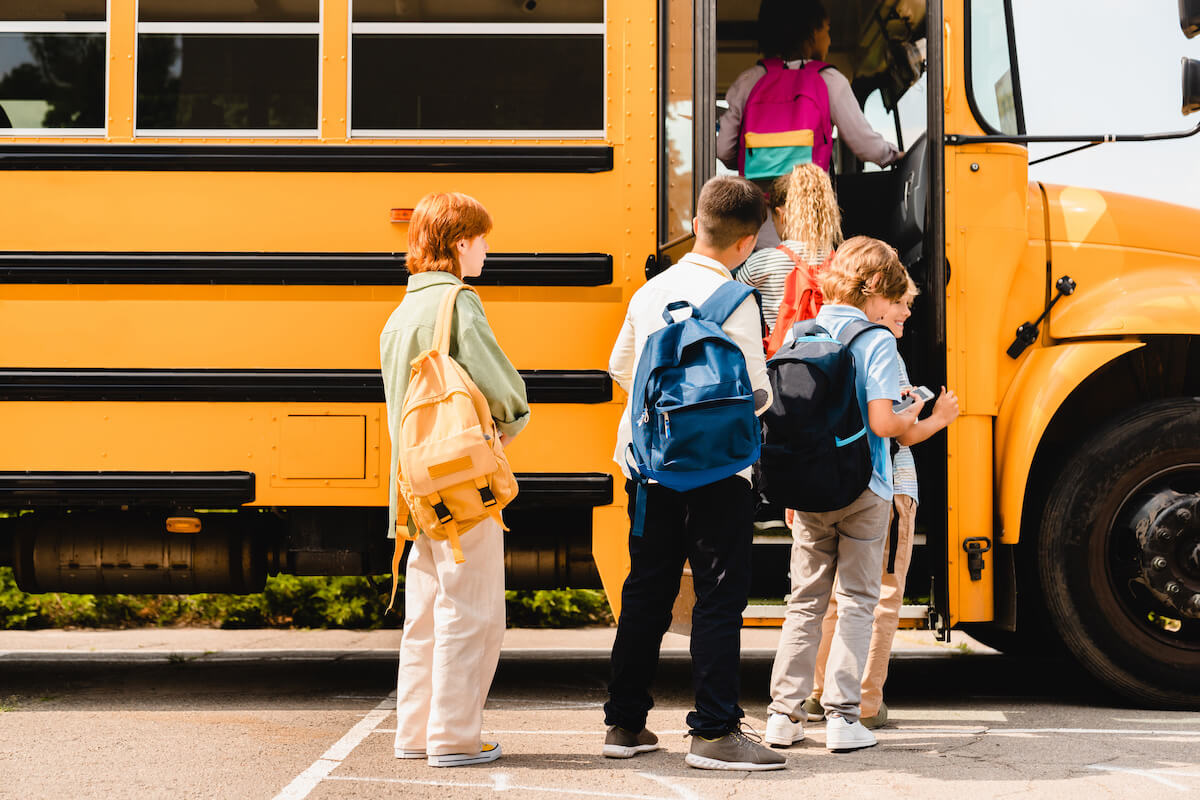 Students in Fulshear attend public school in one of two school districts, depending on their address. In general, addresses north of FM 1093 are zoned to Katy ISD, while residents within the Fulshear city limits and areas south of FM 1093 attend schools in the Lamar Consolidated ISD.
Most of the Fulshear area students within the Katy Independent School District attend either Campbell or Randolph Elementary before moving on to Adams Junior High and ultimately funneling into nearby Jordan High School in Fulshear's Cross Creek Ranch community. Depending on their address, Fulshear students zoned to Lamar Consolidated ISD generally attend Morgan, Huggins, or Tamarron Elementary, working their way through Roberts Middle School and Leaman Junior High before enrolling in Fulshear High School.
Several higher education programs are also found nearby. The Texas State Technical College Fort Bend County campus in nearby Rosenberg offers more than 40 different programs and degrees in a variety of fields. The University of Houston system also has several campuses in the region. UH at Sugar Land near the Southwest Freeway and University Boulevard offers undergraduate and graduate programs from the Colleges of Nursing, Engineering, Education, and Social Work, among others. The University of Houston-Victoria at Katy near I-10 and the Grand Parkway provides students with degree programs in technology, criminal justice, business, and more.
Residents will also find various private educational options around Fulshear. Among the available programs are the early learning and daycare facilities at The Goddard School of Fulshear, Sugar Creek Montessori, and the Jump-Start Christian Academy just off FM 1093.
Ready to Find Your New Home in Fulshear?
If you're in the market for a new place to call home, Fulshear might be just the place you're looking for. This hidden gem offers a world of opportunities—live out your country home dreams in an acreage home, discover your new favorite master-planned community near Houston, or find the perfect open lot to build your dream home from the ground up. Fulshear's potential is ready to be realized for you.
Ready to start looking at homes in Fulshear? Call The RealFX Group at (512) 956-7390 to get in touch with a local real estate agent who can help you find your Fulshear dream home.