Moving to Garland: 7 Reasons to Love Living in Garland TX
Posted by Texas Real Estate Source on Wednesday, April 6, 2022 at 11:36 AM
By Texas Real Estate Source / April 6, 2022
Comment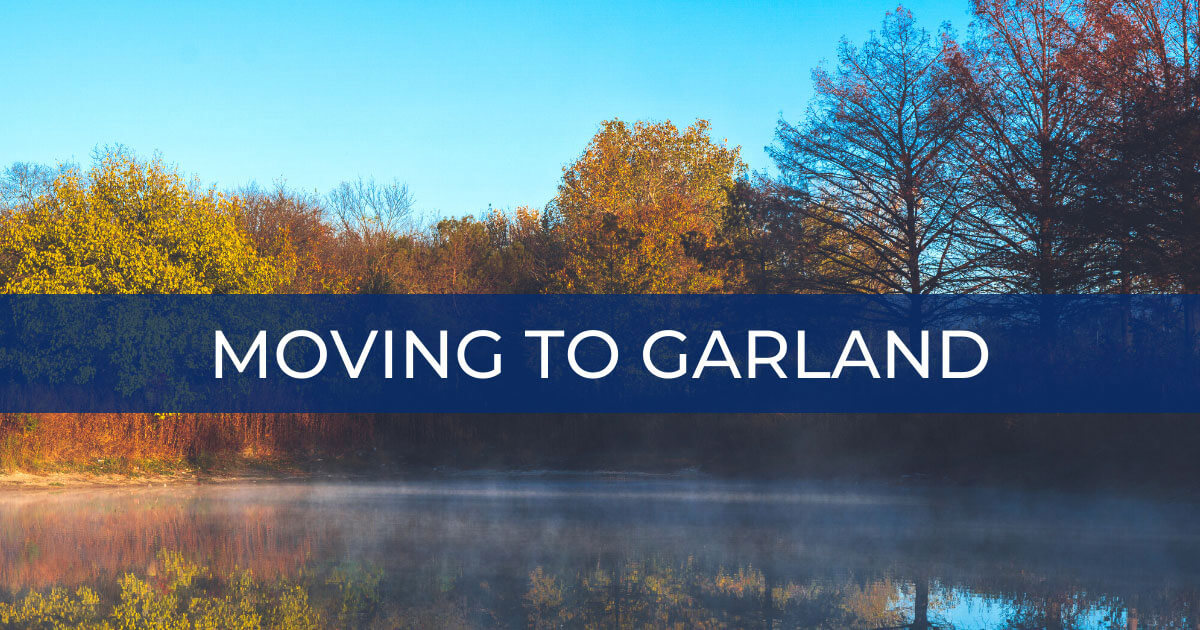 Living in Garland, TX
The vibrant and welcoming city of Garland, Texas, continues to grow rapidly. This city in the Dallas-Fort Worth metroplex offers tree-lined streets, plenty of things to do, and proximity to the city of Dallas. However, those thinking about relocating to Garland or any new community should consider some things first. Newcomers will be delighted to learn the cost of living in Garland is affordable, and the city has a variety of amenities and attractions for residents to enjoy. Read on to learn more about what to know when moving to Garland, from the cost of living to things to do in the area, job opportunities, and more.
Garland Cost of Living
With a cost of living index rating of 99.5, Garland is comparable to the average cost of living in the United States. When breaking down the city's cost of living by category, Garland's housing costs are 4% lower than average, its utility costs are 4% higher than average, and transportation expenses are 1% lower than average.
The median price for a home in Garland is approximately $290,000, with a median price per square foot at $165. However, more upscale and affordable options fall outside this price range, with condos and townhomes typically ranging from about $90,000 to $160,000 and new construction properties starting at approximately $500,000. The average rent is roughly $1,340 for a one-bedroom apartment, with more affordable options in the Bella Vista, English Estates, and Orchard Hills Estates neighborhoods.
Everyday grocery items are generally 5% cheaper in Garland than the nation's average. Residents can shop at WinCo, Albertson's, and Walmart for the best deals. Garland's gas prices tend to stay between $3 and $3.50 per gallon of regular gasoline.
Garland Job Market
Garland's job market is healthy, as new job opportunities continuously become available. The city has an unemployment rate of 3.7%, compared to the national average of 4%.
Some of the biggest companies in Garland include Arena Brands, a manufacturer and distributor of western and casual wear and accessories with a workforce of 1,000; Interceramic USA, an industry leader in the ceramic and porcelain tile industry employing close to 800; Osburn Contractors, its 500 employees specializing in large structures; and Precision Solar Controls, with 350 employees and a headquarters in Garland.
The median household income in Garland is approximately $61,200. However, the city is also seeing an upward trend in employee wages, which should continue with the expected job growth.
Popular Industries in the Area
With more than 300 manufacturers, Garland is one of the largest manufacturing cities in Texas. While there is a wide range of industries for residents to consider in Garland, potential job seekers will see many opportunities in Garland's service industry, consisting of jobs in hospitality, health, education, and legal services across 2,460+ businesses. Retail trade is Garland's second-largest industry sector, including positions at local home improvement, retail, and grocery stores. Finance and construction make up the other top industries in Garland, and others include government, agriculture, utility, and communication.
Things to Do in Garland
From time spent outdoors at local parks, a night on the town with friends, to an abundance of restaurants to try out, there's something for everyone to do and experience in Garland. Downtown Garland is a popular destination close to historic downtown Plano, the Dallas North Tollway, and shopping centers.
Outdoor Activities
Staying active and getting exercise is a common goal for many, and Garland offers a variety of ways to stay fit. Hiking trails are located in the Spring Forest Trail Preserve, the Interpretive Walking Trail, and Rowlett Creek. Duck Creek Park also offers hiking trails and opportunities to fish. Lake Ray Hubbard has a fishing dock, boat rentals from the city's marina, and an education center.
For an opportunity to experience all that Garland offers, consider participating in some sightseeing activities across town. Or, take a tour of the Firewheel Golf Park, home to a public golf course where visitors can schedule lessons with professional instructors at the teaching facility or just take time for themselves.
Restaurants & Nightlife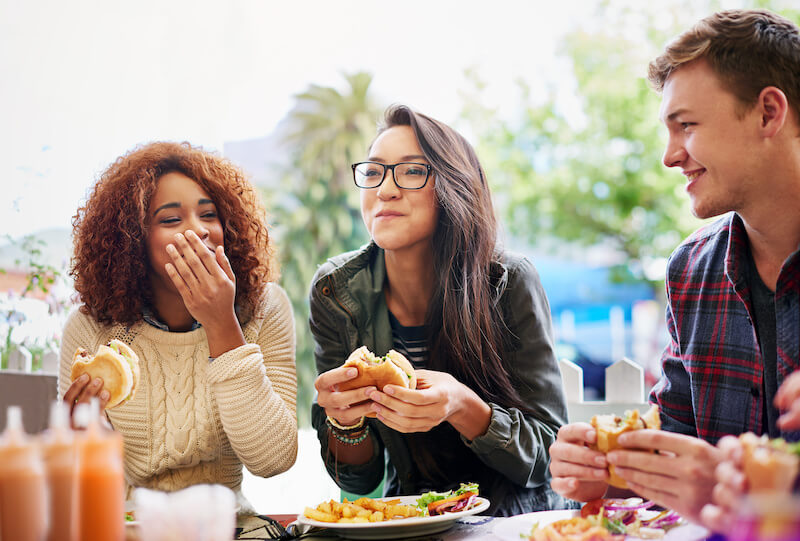 Living in Garland provides the chance to try many types of food. Babe's Chicken Dinner House is a popular lunch location where guests enjoy excellent fried chicken, gravy, and more delicious sides. At Siciliano's, patrons can choose from classic Italian pasta dishes, salads, and pizza. For a more upscale vibe while taking in beautiful views of the city, consider Monarch in Downtown Garland, with menu options like steak, seafood, and Italian cuisine.
Enjoy nightlife in Garland across the city and downtown. Bars like Parks Place, Bar Louie, and Scooter's Bar & Grill are popular spots to let loose with friends. AMF Garland Lanes provides bowling and comfort food, while the Flying Saucer Draught Emporium offers imported and domestic beers, complete with a full pub menu.
Garland Climate
With a warm and temperate climate, Garland's summers are hot and muggy, while its winters are cold and windy. Garland receives a higher-than-average amount of sunny days and approximately 40 inches of rain each year. However, even its driest month in August still receives rainfall. It typically remains cloudy year-round.
Depending on the season, temperatures in Garland vary from 18 degrees Fahrenheit to 91 degrees Fahrenheit. Rarely will temperatures exceed 97 degrees Fahrenheit or fall below 4 degrees Fahrenheit. Weather averages for Garland each month are below:
January: 55 degrees Fahrenheit high, 35 degrees Fahrenheit low, with approximately three days of rain and eight days of sun
February: 57 degrees Fahrenheit high, 38 degrees Fahrenheit low, with about two days of rain and 11 days of sun
March: 60 degrees Fahrenheit high, 42 degrees Fahrenheit low, with approximately three days of rain and 12 days of sun
April: 70 degrees Fahrenheit high, 51 degrees Fahrenheit low, with approximately three days of rain and 14 days of sun
May: 79 degrees Fahrenheit high, 60 degrees Fahrenheit low, with approximately two to three days of rain and 17 days of sun
June: 88 degrees Fahrenheit high, 69 degrees Fahrenheit low, with approximately one to two days of rain and 19 days of sun
July: 90 degrees Fahrenheit high, 73 degrees Fahrenheit low, with approximately one to two days of rain and 19 days of sun
August: 89 degrees Fahrenheit high, 71 degrees Fahrenheit low, with about one to three days of rain and 21 days of sun
September: 81 degrees Fahrenheit high, 63 degrees Fahrenheit low, with approximately one to four days of rain and 22 days of sun
October: 69 degrees Fahrenheit high, 50 degrees Fahrenheit low, with approximately one day of rain and 23 days of sun
November: 60 degrees Fahrenheit high, 42 degrees Fahrenheit low, with about three to four days of rain and 15 days of sun
December: 55 degrees Fahrenheit high, 37 degrees Fahrenheit low, with approximately two days of rain and 11 days of sun
Those visiting Garland will want to plan their trip sometime between mid-March and mid-May for the best experience of the outdoors and the city's pleasant weather.
Garland Traffic
Traffic in Garland is comparable to other cities across Texas and the United States. Commuters spend approximately 29.5 minutes driving one way to work, compared to the national average of just under 28 minutes. The most congested times are between 7 and 7:30 a.m. on weekday mornings.
Garland's significant highways include Interstate 635, Interstate 30, and President George Bush Turnpike. The historic Bankhead High­way runs through the middle of the city and was America's first-ever all-weather transcontinental road linking Washington, D.C., to San Diego.
Driving 19 miles to Dallas takes between 40 minutes and one hour, depending on one's departure time. The city of Plano is 11 miles from Garland or 18 to 30 minutes by car. From Garland, it takes drivers around one hour to arrive in the city of Arlington, Texas.
Alternative Routes
If commuters in Garland want an alternative route to avoid traffic, they can take the George Bush Turnpike, a toll road that runs from just north of S.R. 121 to Interstate 30 west of Dallas. Ramps are well-distributed between highways 635 and I-30, offering drivers many options for entering or exiting the turnpike depending on where they need to go. Additionally, the city maintains more than 200 miles of signage on arterial roads pointing drivers in the direction of their destination.
Garland's location provides an excellent opportunity for local residents to commute to Dallas, Plano, and other points on the map with relative ease.
Garland Public Transportation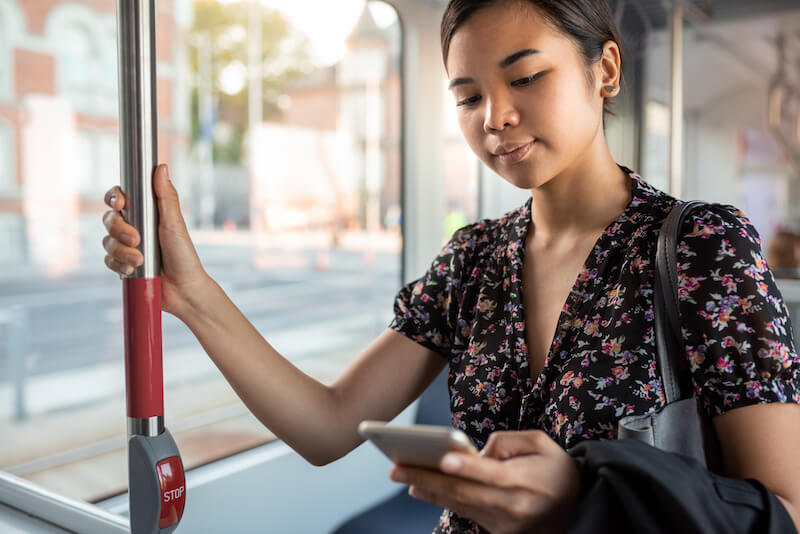 Garland offers several transportation options for those who do not drive. The 3,000 daily passengers who take the Dallas Area Rapid Transit (DART) from Garland will need to switch trains twice—once in downtown Dallas and again at West End Station—before reaching their final destination near DFW Airport or downtown Fort Worth. DART provides passengers with several routes running throughout nearby suburbs such as the Rowlett community, Plano, and the Wylie suburb. Fares begin at $6 for a local ticket and $12 for a regional ticket. It's important to note that exact change is required when paying for tickets onboard.
In addition to DART, Garland operates a bus service, connecting its residents to the Dallas-Fort Worth Metroplex. These buses travel to Garland's train stations, which travel to Dallas, Fort-Worth, and Denton through multiple routes.
Schools in Garland
Garland ISD is the city's school district serving more than 100,000 students. However, public schools are not the only options available to Garland students. They may also apply to one of the many private or charter schools in the area, including Bethany Lutheran School, Prestonwood Christian Academy, and Garland Christian Academy.
Garland contains a number of higher education opportunities at local and nearby colleges and universities such as Brookhaven College, Eastfield College, and the University of Texas at Dallas. Amerton University is a private-four year option in Garland offering distance learning programs and degrees to students over 21 years of age.
Your New Home Awaits in Garland, Texas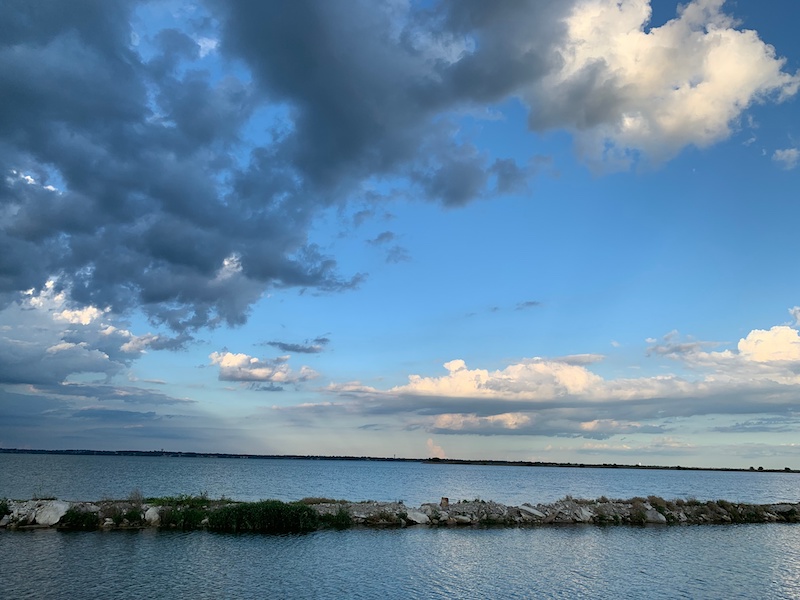 Garland, Texas, is a thriving community that has everything one needs to live comfortably. With a lower cost of living, great job opportunities, and plenty of things to do, it's no surprise this city attracts people from everywhere looking for an affordable place to call home. There are plenty of things to do in Garland as well as educational institutions. Those who want access to public transportation or schools within walking distance from their home will find these amenities and much more in Garland. With all these opportunities, there's no reason not to move to Garland today.