Moving to Georgetown: 7 Reasons to Love Living in Georgetown TX
Posted by Texas Real Estate Source on Monday, January 2, 2023 at 1:53 PM
By Texas Real Estate Source / January 2, 2023
Comment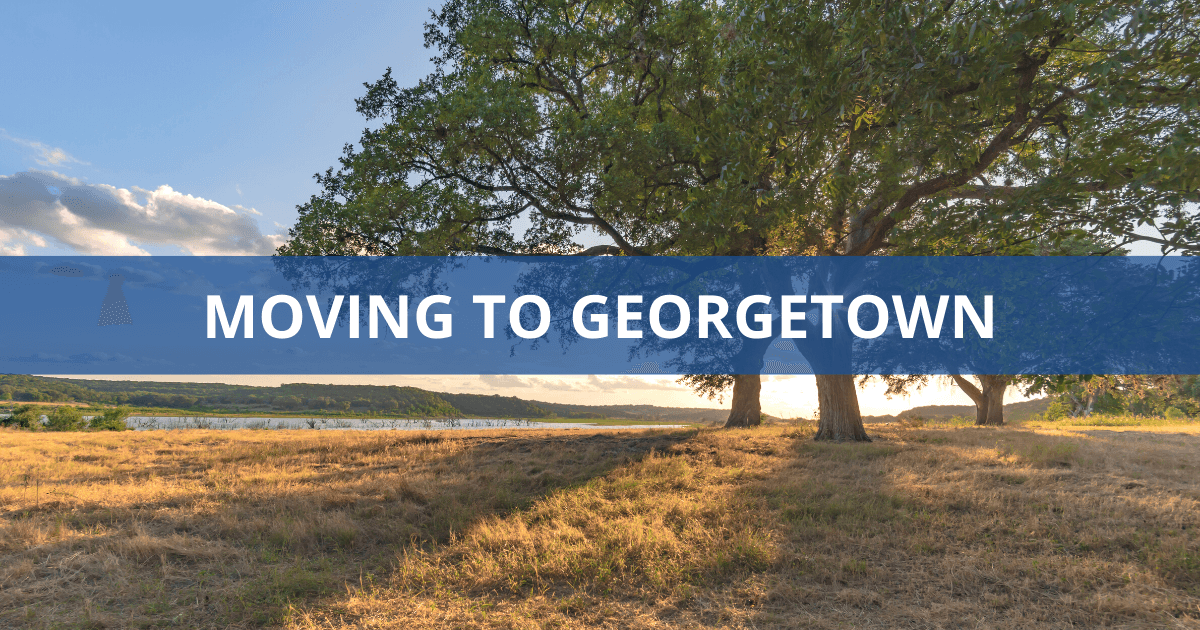 Living in Georgetown, TX
Georgetown, Texas, is a vibrant and welcoming city with something for everyone. From its charming downtown area to its lively cultural scene, Georgetown is the perfect place to call home.
Situated just 30 miles north of the downtown Austin area, Georgetown is an ideal community for those who commute to the city of Austin. That said, the town has plenty to offer on its own. Georgetown promises a well-balanced lifestyle with a thriving economy, exciting work opportunities, and many fun things to do.
Before moving to Georgetown, you'll want to know about the cost of living, the local economy, top activities, public transportation, and local schools. Let's cover everything you need to know about moving to Georgetown, Texas.
10 Reasons to Move to Georgetown
Why is Georgetown such a popular Austin suburb? Just a few of the great things about living in Georgetown include:
Affordable cost of living, especially compared to Austin
High-paying jobs, particularly in technology and engineering
Outdoor activities you'll find nowhere else, like Inner Space Cavern
The most beautiful town square in Texas
Many unique and locally owned restaurants
Plenty of arts, culture, and shopping in historic downtown
Westher suitable for outdoor activities year-round
Generally less traffic congestion than Austin
Georgetown ISD and Southwestern University
Proximity to North Austin attractions like Round Rock Premium Outlets
Georgetown Cost of Living
The cost of living combined with median household income in Georgetown is very reasonable compared to other major cities like Austin or Dallas. As part of the Austin-Round Rock Metropolitan area, Georgetown is one of the most affordable options in one of the country's most rapidly increasing metropolitan areas.
On an index of 100, Georgetown's living cost is ranked 108.3, making it more expensive than the U.S. average but significantly less costly than the cost of living in Austin, which is 119.3. Georgetown has a higher-than-average cost of living, but the higher-than-average salaries compensate for that. The city's median household income is $73,822, which is 19% greater than the state figure. The median earnings for individuals are $36,336, which is 8% higher than the state average.
Housing is one of the most significant expenses people encounter in this city. Georgetown homes for sale typically start around $275,000 and span upwards of $600,000. The median home price is approximately $460,000, although this is subject to change. The most luxurious homes in Georgetown cost between $800,000 and more than $1 million due to their top-tier amenities like swimming pools and sprawling acreage.
The typical monthly rent for a Georgetown two-bedroom apartment or home is $1,300. Although this is about 11% higher than national averages, people find that rent in Georgetown is cheaper than it is in other suburbs of major Texas cities.
Georgetown Job Market
Georgetown offers the best of both worlds for those seeking authentic Texas charm and best-in-class economic growth. Overall employment increased by 21% in five years (2011 to 2016), and Georgetown now has over 3,000 enterprises that create nearly 30,000 jobs and show no signs of slowing down.
Southwestern University, a liberal arts university, is one of the top employers in Georgetown. Founded in 1840, the university boasts 976 employees and a full student body year after year.
With more than 10,000 total employees, AirBorn is the biggest employer in Georgetown. The company is entirely employee-owned and focuses on designing and building crucial mechanical components for top industries worldwide. Airborn's average revenue tops $65 million, and employees earn, on average, between $40,000 and $73,000, with some outliers that are higher and lower.
Other top employers include:
St. David's Hospital Georgetown: 486 employees
Wesleyan Homes: 420 employees
Caring Home Health: 310 employees
Smile Doctors: 300 employees
Chatsworth Products Georgetown: 240 employees
Because Georgetown is so close to the city of Round Rock and Austin, many residents also work at nearby companies like Dell, Indeed, Tesla, Amazon, and Facebook. As one of the best states for business, Texas fosters excellent job opportunities in communities like Georgetown.
Popular Industries
The booming workforce in Georgetown offers roles in a variety of industries. Because the largest employer, AirBorn, focuses on mechanical parts, some of the biggest industries are engineering and manufacturing. However, the local economy also supports construction, healthcare, business, financial operations, life sciences, and retail.
Things to Do in Georgetown
When many people think of things to do in Georgetown, they might imagine driving to Austin. While easy access to Austin activities is one of the perks of living in Georgetown, the city boasts an array of things to do to keep people entertained and satisfied near home. From gorgeous parks to quaint downtown shops, Georgetown promises fun-filled days for all.
Outdoor Activities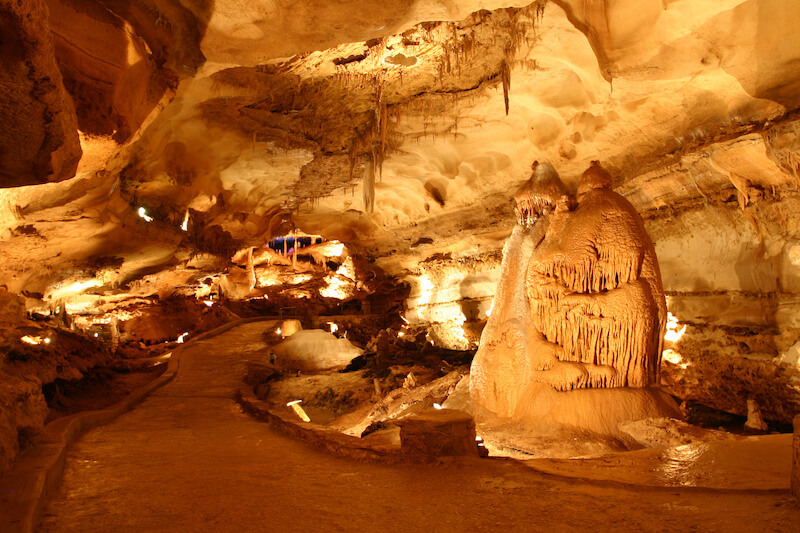 Kick off a weekend of fun with outdoor activities in Georgetown! The city maintains more than 40 parks featuring playground equipment, sports courts, fields, and more. Furthermore, there are three disc golf courses and more than 18 miles of hiking and biking trails. Outdoor fun is a way of life in Georgetown.
Locals flock to Blue Hole on warm summer days, a gorgeous swimming area surrounded by lush vegetation and limestone cliffs. The adjacent park allows visitors from 5 a.m. to 10 p.m., and parking is free at 3rd and Rock Street.
The immaculately preserved Inner Space Cavern has been growing and changing beneath the surface of Georgetown for more than 10,000 years. Highlights include stunning rock formations, a constant 72-degree atmosphere, and secret rooms that can be revealed on a guided tour.
Berry Springs Park and Preserve features camping locations, a hiking and biking trail of more than two miles, and an amphitheater.
Boaters and anglers love Jim Hogg Park because it offers easy access to Lake Georgetown. San Gabriel River Trail is an adventure-seeker's dream come true, offering 26 miles of natural terrain.
Restaurants, Breweries, & Bars
Georgetown Square is known as The Most Beautiful Town Square in Texas, featuring an array of tasty restaurants like Brix and Ale, The Golden Rile, Monument Cafe, and 600 Degrees Pizzeria. Georgetown Winery is the go-to downtown destination for award-winning locally crafted wines. The establishment is open every day, offering samples and bottles for sale.
Mesquite Creek Outfitters is a unique gem because it offers craft beers, tasty snacks, and a clothing store with jewelry and rare outdoor apparel.
Nightlife
A fun night on the town is easy to come by in Georgetown. Start the evening with scratch-made snacks and beverages at Hart Count Kitchen & Cocktails.
District Six is a sports-themed restaurant that promises delicious food, cold drinks, and fun-filled nights! Arcade games offer family-friendly fun, while the large patio and 21 TVs are perfect for watching sports.
Music on the Square is a summer concert series that occurs every first Friday from June to August. Merchants stay open late, and guests can bring picnic meals.
Georgetown Climate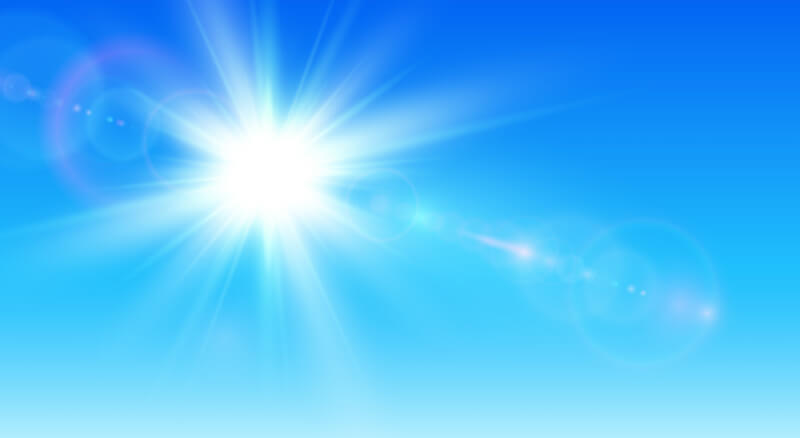 Georgetown offers a desirable Texas climate on par with that of Austin. The summers can be hot, but the coldest parts of winter are short-lived. The best time to visit for those who enjoy warm-weather activities is between May and September. Temperatures during this hot season range from the low 70s to the high 90s.
The cold season in Georgetown lasts about three months. From November to February, temperatures range from 40° F to 60° F. While temperatures rarely drop below freezing, there is occasional snow and freezes in the area.
As with most of Texas, Georgetown experiences, on average, more sunny days per year than the rest of the country. The skies are the least cloudy from September to November and most cloudy from December to March. February is the most overcast month of the year, during which the conditions are partly cloudy more than 44% of the time.
Georgetown's climate has the most rainfall from April to October. During these months, the daily chance of rain is 24% higher than the typical day. From October to April, Georgetown experiences much less rainfall. Overall, the wettest month is May, which averages about four inches of rain per year.
Georgetown Traffic
Driving in Georgetown is the most popular way to travel. Approximately 79% of the working population drive alone to work, and 10% carpool. About 3% of the workforce walks to work, a little over 1% cycles to work, and 6% works from home. With that in mind, learning the local roads is essential. With some practice and research, new residents can quickly understand traffic patterns.
Georgetown experiences occasional traffic congestion, but the average commute times are on par with other northern Austin suburbs. The average commute time for Round Rock residents is 25 minutes, while the average commute time for Georgetown residents is 28 minutes, despite being farther away from the biggest Austin-area employers. Both of these are significantly less than the average commute time in Austin, which is 40 minutes.
The most significant traffic occurs during the morning and afternoon rush hours. The morning rush hour starts at around 7 a.m. and around 9 a.m., while the evening rush hour occurs from just after 4 p.m. to 6 p.m. Many morning commuters leave before 7 a.m. to beat traffic. If it's an option, leaving work before 5 p.m. can also help reduce commute times.
Alternative Routes
When traffic does get backed up, Georgetown residents are lucky to have the option of choosing alternative routes. Major roads that experience congestion include I-35, Williams Drive, and Ronald Reagan Boulevard. These roads typically back up during the morning and afternoon rush hours.
The most severe traffic occurs on Interstate 35, the primary north-south route in Georgetown. I-35 is heavily-trafficked because it leads directly to downtown Austin. As a result, most people agree that the best alternative to I-35 is State Highway 130. Beginning in Georgetown, SH 130 is a tollway that extends to the San Antonio area. The Texas Department of Transportation operates the road. At 85 miles per hour, SH 130 has the fastest permitted speed limit in the country.
Georgetown Public Transportation
Georgetown has a few public transportation options, making it easy for residents to get around town. The city has easy access to the Round Rock Transit Station, with ample parking and several Capital Metro bus routes to downtown Austin.
Georgetown residents also have the option to use CARTS. The CARTS system runs buses between seven transit stations throughout the region. The seven stations connect by fixed-route transportation, available to everyone in the territory. CARTS also offers curbside delivery of goods and services, also known as demand response or on-call service, to mobility disabled citizens. The CARTS Georgetown Station is at 3620 Austin Avenue. Fares are as follows:
One-way trip: $4
Day pass: $6
Monthly pass: $88
Another option is The Interurban Coach, which connects Central Texas citizens to Austin-area towns like Elgin, Liberty Hill, Pflugerville, and more.
Schools in Georgetown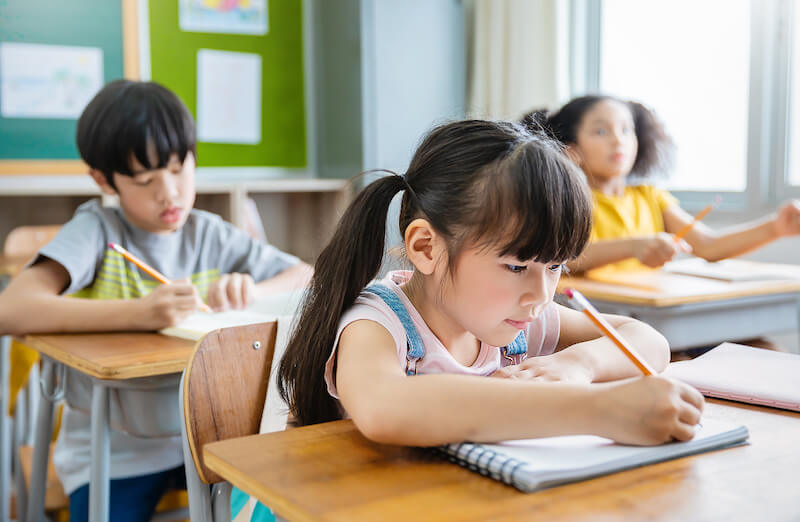 Georgetown Independent School District is the primary school district in the city, made up of numerous elementary schools, several middle schools, and three high schools.
Elementary schools in Georgetown:
Carver Elementary
Cooper Elementary
Ford Elementary
Frost Elementary
McCoy Elementary
Mitchell Elementary
Purl Elementary
Village Elementary
Williams Elementary
Wolf Ranch Elementary
Middle schools in Georgetown:
Benold Middle School
Forbes Middle School
Tippit Middle School
Wagner Middle School
High schools in Georgetown:
East View High School
Georgetown High School
Richarte High School
Some private schools exist in Georgetown, although most private school students commute to Austin institutions.
Additionally, there are advanced learning opportunities for those pursuing higher education in Georgetown. Southwestern University is a private liberal arts university located in the city. The school was founded in 1840 and is the oldest university in Texas. Southwestern has a total enrollment of around 1,500 students and offers undergraduate and graduate degrees. The campus is located in the heart of Georgetown, and picturesque hills and creeks surround the school. Southwestern is known for its tight-knit community and beautiful campus.
Is Georgetown, Texas, Where You Want to Live?
For those considering moving to the Austin area, Georgetown should be at the top of their list. Georgetown has something for everyone, with an active job market, plenty of things to do, a great climate, and ample transportation options. If you're looking for your perfect place in Texas, consider making Georgetown your new home.