Moving to Houston: 7 Reasons to Love Living in Houston TX
Posted by Texas Real Estate Source on Friday, December 2, 2022 at 10:22 AM
By Texas Real Estate Source / December 2, 2022
Comment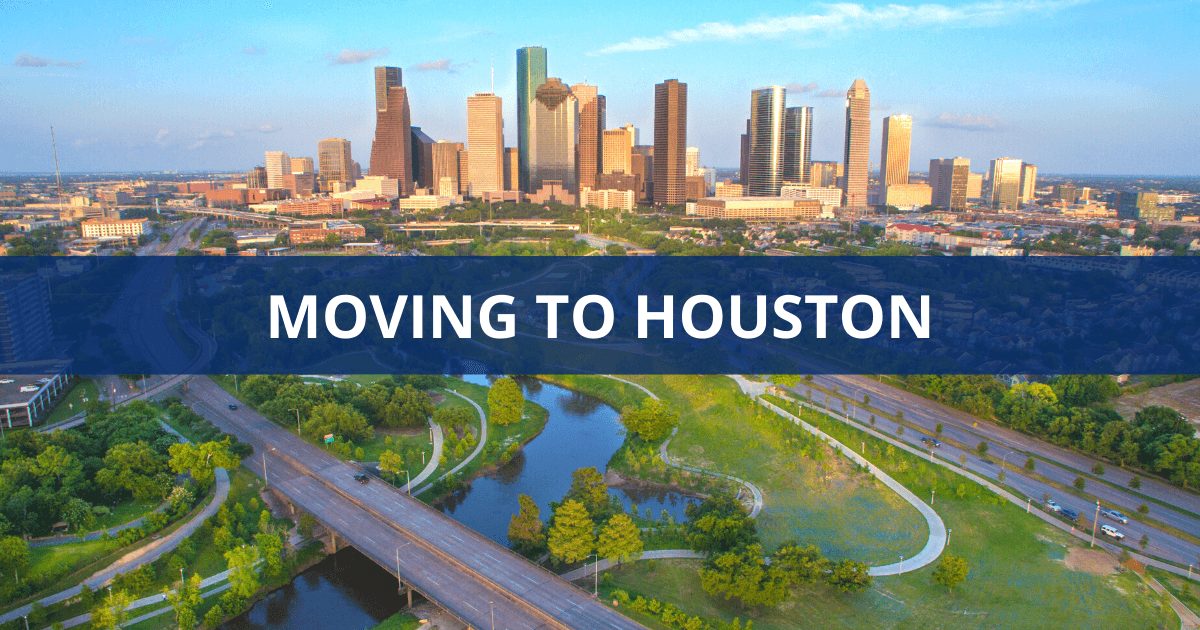 Living in Houston, TX
Considering a move to Houston, TX? You're not alone in appreciating its appeal. This bustling metropolis is home to some of the state's best restaurants, career opportunities, and nightlife. Before any prospective residents start packing their bags, though, they should be sure to do their research. Keep reading to learn more about what to expect when moving to the city of Houston and make a more informed decision about whether or not this city is the perfect fit.
10 Reasons to Move to Houston
Why are so many people flocking to the biggest city in Texas? Here are just a few of the reasons:
Big city with low cost of living = more bang for your buck
Every type of home you can imagine
Strong job market in high-paying industries like oil and health care
All kinds of outdoor activities
Massive entertainment districts
International cuisine
Readily available public transit throughout downtown
Warm weather year-round
Many school districts to choose from
Several of the most prominent universities in Texas
Cost of Living in Houston, TX
If moving to Houston, one of the first things residents should consider is what they can expect to pay. First and foremost, new residents should know that, despite being a major metro area, the cost of living in Houston is surprisingly affordable. While utilities may be more expensive than average and housing prices in Houston may be about 5% higher, groceries can be over 10% more affordable than elsewhere, and transportation costs may be lower, too. Overall, this desirable city has a cost of living about 2% lower than the national average.
Finding an affordable home in Houston is all about location. With home prices ranging from the low $100s in the most affordable neighborhoods to well over $10 million for the most luxurious homes in expensive neighborhoods like the River Oaks community and Sherwood Forest, there are plenty of options for homebuyers. In general, the highest real estate prices tend to be west of downtown Houston around Katy Freeway.
Popular Neighborhoods in Houston
Homebuyers moving to Houston often wonder about Houston's most popular neighborhoods. Here's a very brief overview of just a few for those looking for the perfect community to fit their lifestyle.
Uptown: Uptown is a veritable oasis with a wide variety of shopping and dining opportunities, including the famous Galleria. Homes in Uptown include styles from Mediterranean to Modern, have price ranges from the low $100s to several million, and include both single-family homes and high-end condos.
River Oaks: as one of the most luxurious areas in Houston, River Oaks offers a wide range of luxury real estate options and upscale amenities such as golf courses, world-class shopping opportunities, and beautiful parks. With a fantastic central location, River Oaks has easy access to Houston's best restaurants, shops, and nightlife.
Montrose: this eclectic neighborhood includes some of the city's best art galleries, museums, and restaurants. The Montrose neighborhood is a top choice for entertainment-seeking homebuyers who want to be within walking distance of all that this amazing city has to offer.
Houston Job Market
Houston is fantastic for job seekers, with more than 1.3 million people employed throughout the area and more jobs added all the time. The city's top employers are all well known, including its oil giants: ConocoPhillips, Phillips 66 Company, and Marathon Oil Corporation. Other oil and mining companies in the area include Occidental Petroleum, Shell, BP, BHP, and CITGO.
Other Fortune 500 companies based in and around Houston include, but are by no means limited to:
Sysco
Hewlett Packard Enterprise
NRG Energy
CenterPoint Energy
Baker Hughes
Halliburton
EOG Resources
Houston is also home to a significant number of premier health care institutions. The Memorial Hermann Health System and its 15 component hospitals employ over 24,000 people in the city and surrounding areas. The University of Texas MD Anderson Cancer Center, considered one of the largest and most prestigious cancer centers in the world, employs over 21,000.
In other fields, Amazon has had a sizable presence in Houston since opening its first distribution center there two decades ago. Academy Sports + Outdoors, another Fortune 500 company in Houston, has over 5,800 employees.
Key Industries in Houston
As the "Energy Capital of the World," Houston is one of Texas' largest hubs for oil and gas companies, with 44 out of 113 U.S. oil and gas companies located in Houston. This makes it one of the most promising industries for job seekers moving to Houston.
Beyond oil and gas, there are plenty of other well-paying jobs in Houston, too. Medical and health care professionals should make a beeline for this city, as it is also home to five of the best hospitals in Texas. Other major industries in Houston include aerospace and aviation—no surprise, being the home of NASA's Johnson Space Center—as well as advanced manufacturing, life sciences, transportation, and digital technology.
Things to Do in Houston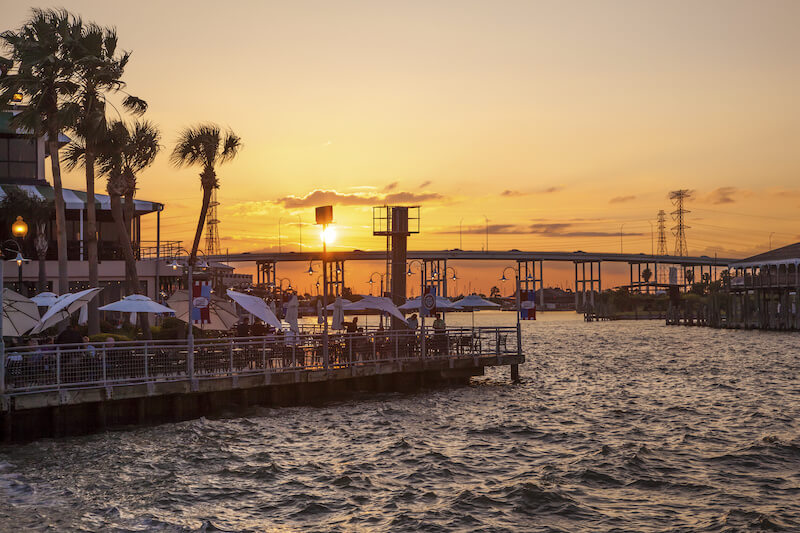 Moving to Houston, of course, means that new residents will want to know what there is to do around the city. Fortunately, Houston offers many fun things to do year-round. With mild winters and hot summers, this Texas city has beautiful weather most of the year, and if the heat gets a touch too much, there are plenty of indoor attractions to excite visitors.
Outdoor Activities
Houston is a fantastic place for people who love the outdoors. With warm weather year-round, outdoor enthusiasts have their pick of fishing, hiking, and camping just outside Houston's city limits. The bayous that run through Houston offer kayaking and canoeing opportunities, too.
The city also has many beautiful public parks within its borders for strolling, running, cycling, picnicking, playing sports, or enjoying nature. Perhaps most famously, residents head to Hermann Park or Memorial Park. Hermann is one of the best urban parks in the U.S., with its scenery and amenities ranging from a beautiful Japanese garden to the Museum of Natural Science to a golf course, not to mention the Houston Zoo and Miller Outdoor Theatre.
Memorial Park is another popular destination, with several scenic hiking trails and picnic areas. The largest dog park in Houston, Congressman Bill Archer Park, has 17 acres of space for dogs to enjoy, with areas for small and large dogs, agility courses, and bone-shaped ponds. Discovery Green is a centrally located green space that hosts events and concerts throughout the year.
Local Attractions
Houston doesn't lack cultural attractions, either. The Museum District has 19 institutions concentrated in a single area, so explorers can spend an entire day checking out treasures from art to world culture to science. Visitors can find such institutions as the Museum of Fine Arts, Children's Museum Houston, the Lawndale Art & Performance Center, the Houston Museum of African American Culture, and the Houston Center for Contemporary Craft.
Houston is also home to several theaters, including the Hobby Center for the Performing Arts, Miller Outdoor Theatre, and The Wortham Theater Center. Residents can also see performances by Houston Ballet at the Center for Dance.
Houston's Theater District is a sight to be seen, with nine theater venues stretching across 17 blocks of the downtown Houston neighborhood, home to performers and venues such as the Houston Grand Opera (HGO) and the Alley Theatre.
Restaurants and Nightlife
Greater Houston offers plenty to eat, drink, and be merry. The Kemah Boardwalk, about 20 miles from downtown, is a waterfront entertainment district on Galveston Bay that offers everything from midway games and roller coasters to mouthwatering food. Those with a sophisticated palate should head to the Upper Kirby District, also called "the Uptown." Shoppers can have fun browsing at Highland Village Shopping Center and eclectic dining options along this strip, including RA Sushi, Steak 48, and more.
Houston's restaurant scene is vibrant, with plenty of food choices both upscale and down-home. The city has many excellent Latin American restaurants, which range from upscale eateries to grab-and-go taco trucks. Greater Houston is also home to a number of Cajun/Creole restaurants, most of them located in the suburbs and surrounding communities.
For a true Texas experience, check out one of Houston's barbecue restaurants. There are several types of barbecue here: from the more traditional beef brisket to pork ribs and even barbecued bologna. For those looking for something different, go for pho (Vietnamese noodle soup) or the soul food at one of Houston's many soul food restaurants.
Houstonians love to party, so residents will never run out of options when it comes to bars and clubs in this city. Downtown is home to establishments such as Warehouse Live, a converted warehouse with three separate performance rooms; The Continental Club, which hosts live music and karaoke; and El Big Bad, a Tex-Mex restaurant with the world's largest infused tequila bar.
Houston Climate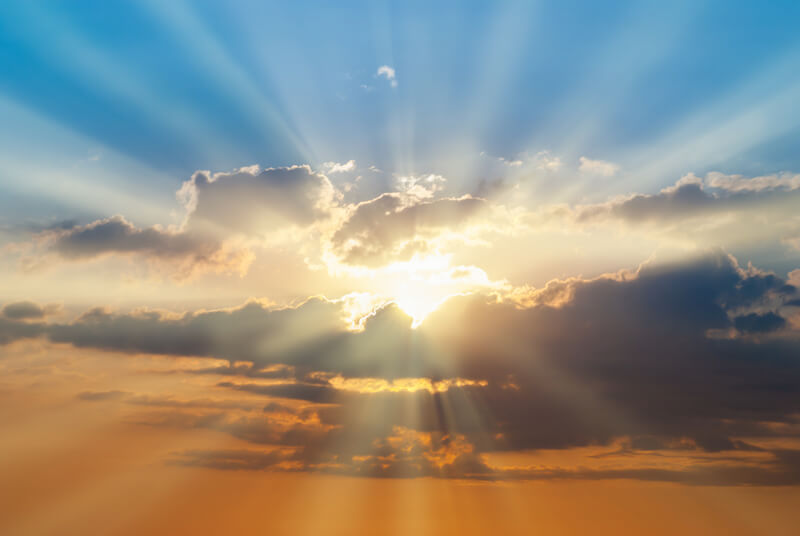 Houston has relatively mild winters and hot summers. Winter low temperatures typically range from 40 to 50 degrees Fahrenheit (4 to 10 Celsius). Summer days can reach the high 90s (33–37 Celsius), typically peaking in August.
Residents and visitors will want to pack an umbrella or raincoat. Houston experiences an average rainfall of 2.9 to 4.6 inches per month, peaking around June and October. One weather phenomenon to note about Houston is its relative humidity. During the summer, especially in July, be prepared for the weather to be muggy much of the time.
Houston's spring and fall are reasonably comfortable, with temperatures ranging from the low 50s to the high 80s (about 10 to 27 Celsius). April, early May, and October are typically considered the best months to visit from a weather perspective. These are also great months for residents to partake in Houston's outdoor recreation options.
Houston Traffic
Houston's traffic has garnered a reputation for being particularly slow at times, but that's part of the territory of being one of America's largest and most populous cities. Traffic has been compared to cities such as Los Angeles and San Fransisco, though still a bit lighter than New York and Boston.
Houston rush hours are typically most congested between 7–9 a.m. and 4–7 p.m. on weekdays. The worst slowdowns tend to be near the Galleria Mall between U.S. 59 and IH-10. On weekdays, traffic begins to disperse after around 7:30 p.m. Complicating the traffic volume, Houston is a very car-oriented city, with the vast majority of Houstonians commuting with a personal vehicle.
Most of Houston's major roads and highways have nicknames, so it can be helpful for new residents to learn these as soon as possible. Here's a quick list:
Katy Freeway: the part of I-10 west of I-45
Baytown East Freeway: the part of I-10 east of I-45
Southwest Freeway: the part of U.S. 59 south of I-45
Eastex Freeway: the part of U.S. 59 north of I-45
The 610 Loop or The Inner Loop: I-610; further subdivided into North Loop, North Loop West, etc.
Sam Houston Parkway: State Highway Beltway 8, the feeder road
Sam Houston Tollway: State Highway Beltway 8, the toll road
The Outer Loop: State Highway Beltway 8; further subdivided as with the Inner Loop
With enough time and experience, new residents will soon be getting around like natives.
Public Transportation in Houston
Public transit can be an appealing alternative to dealing with Houston's traffic. METRO is Houston's primary public transportation provider, transporting over five million people by bus and a further two million by light rail every month. All METRO buses and trains have accessibility features.
The METRO bus system has dozens of routes to get riders to most places they need to go. Single rides are $1.25, with discount options available and free transfers for up to three hours using the Q card or Day Pass options. High-traffic bus routes typically run every quarter-hour or less, while less-trafficked routes may run every hour, starting from around 5 a.m. to late evening. Some buses may run until 2 a.m.
The METRORail is particularly useful downtown, connecting neighborhoods like Midtown, the Museum District, and the Theater District. Trains typically run every 6–20 minutes Monday through Thursday from 3:30 a.m. to midnight, Friday from 4:30 a.m. to 2:20 a.m., Saturday from 5:30 a.m. to 2:20 a.m., and Sunday from 5:30 a.m. to 11:40 p.m. Fares are the same as for the METRO bus.
Anywhere within the Central Business District, Houston taxis have a flat $6 fare. Also available are ridesharing services such as Uber and Lyft.
Houston is also home to a bikeshare program, Houston BCycle. Unlock a standard bike for $3 per 30 minutes or an e-bike for $5 per half-hour. Those who expect to ride frequently can save quite a bit by getting monthly ($13) or annual ($79) memberships for unlimited 60-minute rides.
Houston Schools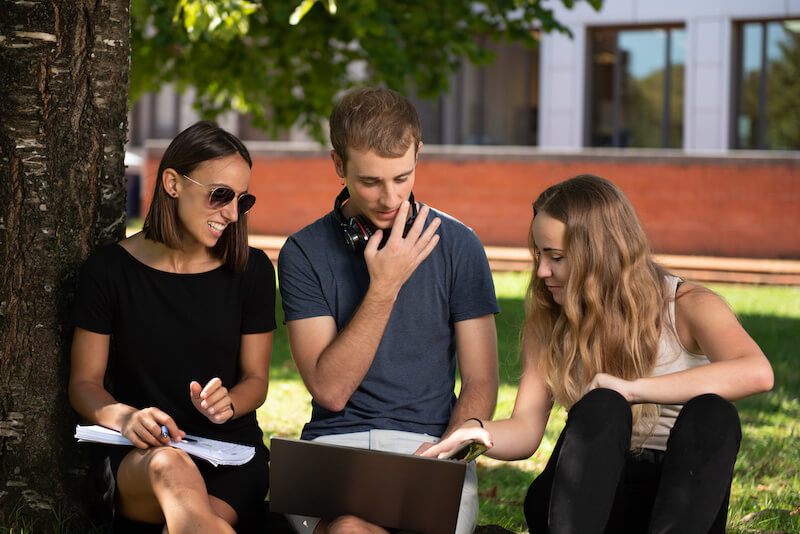 The Houston Independent School District is the largest in the Houston area, and the seventh-largest in the nation, but it's by no means the only district. The list of Houston metro school districts is over 20 districts long.
For those looking for private education, around 270 private schools serve over 54,000 students in the Houston area, including more than 60 high schools.
Higher education options in Houston are also plentiful. The University of Houston, the most prominent institution, is the third-largest university in Texas, with over 46,000 students. Rice University is a premier private research university with around 5,000 students, particularly notable for its science and engineering programs. Alongside these, the greater Houston area has over a dozen public and private colleges and universities.
Come Home to Houston, Texas
Houston is a massive, modern, rapidly growing city that has something for everyone. No matter what someone's looking for, from kayaking to culture to cuisine to a career, Houston has something that's sure to appeal. Come find the perfect home in this metropolis by the bay.