Is Humble TX a Good Place to Live? 9 Things to Know Before Moving
Posted by Texas Real Estate Source on Wednesday, March 1, 2023 at 5:12:15 PM
By Texas Real Estate Source / March 1, 2023
Comment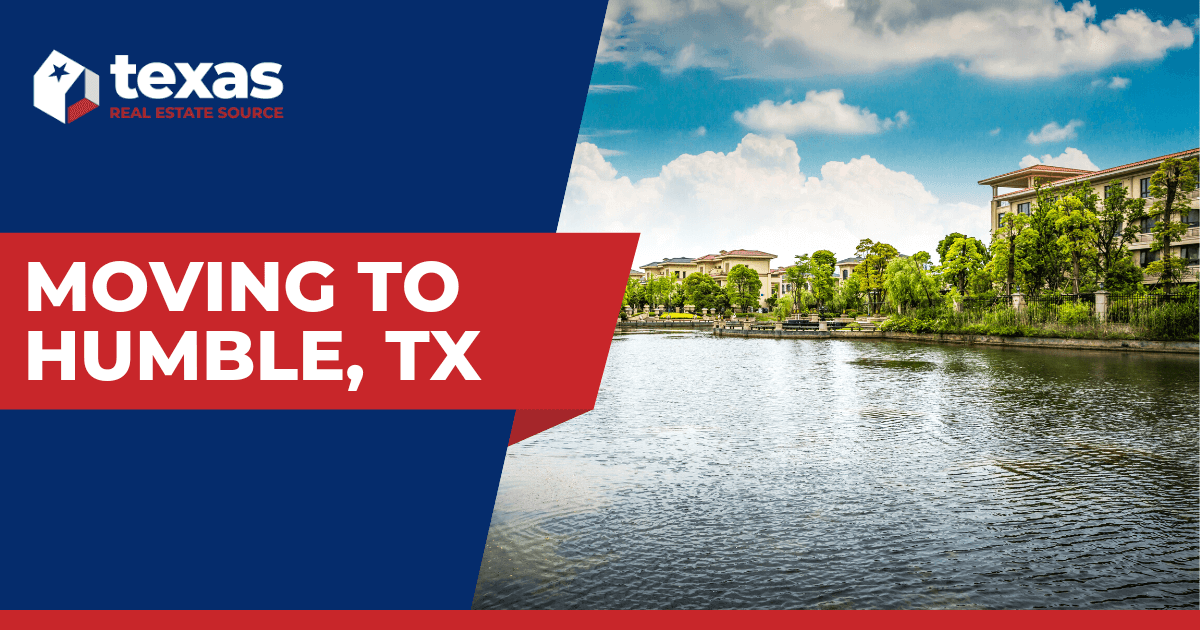 While the city of Humble is relatively small at a population of around 17,000, its proximity to Houston makes it an attractive suburb with a charm of its own. While driving around Humble will give you the sense of a traditional small town, it also offers plenty of big-city amenities.
Those who move to Humble find that it has plenty to offer. From a booming economy to exciting cultural activities, the city provides an enriching experience for every member of its community. But what should you know about living in Humble before moving here?
10 Reasons to Move to Humble
Why should you choose Humble as your Houston suburb of choice? These are just a few of the reasons to start your Houston home search in Humble:
Highly affordable cost of living, especially for housing
Thriving job market, particularly in health, energy, and education
Direct access to downtown Houston via I-69
Multiple master-planned communities such as Balmoral
Humble/Atascocita area borders Lake Houston
Multiple nearby golf clubs and parks
Deerbrook Mall and nearby commercial areas
Wide variety of cuisines available
Humble ISD and convenient distance to nearby colleges
Proximity to George Bush Intercontinental Airport
The Cost of Living in Humble, TX
The cost of living in Humble ranks around 192 out of 273 cities throughout the United States. This ranking suggests that living costs in this Houston suburb are fairly moderate compared to cities throughout the country. According to estimates, the cost of living in Humble is about 10% lower than the national average.
A major consideration in determining any city's cost of living is the cost of housing. Rentals in Humble typically cost about $1,333 for a 914-square-foot apartment. That's comparable to the average cost of rentals in the Houston metro area.
When it comes to buying a home for sale in Humble, the median home price is typically in the low to mid-$300s—and thanks to how affordable homes in Houston tend to be compared to cities more pressed for space, homes in this price range are often 2,000+ or even 3,000+ square feet in size, with three or four bedrooms. Humble housing prices are humble indeed at a staggering 37% lower than the national average.
Homebuyers can find real estate at any price point in Humble, from multi-million luxury homes to condos that are both large and affordable. The popularity of master-planned communities throughout Humble and neighboring Atascocita has resulted in plenty of new construction homes being available on the market.
Other cost-of-living factors in Humble are also relatively affordable. Groceries, health care, and utility costs all fall between 95% and 97% of the national average. Transportation and miscellaneous costs, such as auto repair, entertainment, and clothing, are typically slightly higher than the national average.
The Job Market in Humble, TX
The primary industries in the Humble area are education, health care, and transportation, along with the thriving oil and gas industry. The nearby Conroe and Spring Independent School Districts collectively employ over 12,700 people.
Memorial Hermann The Woodlands Medical Center falls into the third spot with over 2,500 employees. Townsen Memorial Hospital and SE Texas ER & Hospital are other major healthcare employers in the area.
Humble also provides a home to large employers in the petroleum industry. Phoenix Oil is a thriving business with headquarters in Humble. It transports petroleum products and hydrocarbons. ExxonMobil and Occidental Petroleum Corporation are two more big employers in the region. Together, these companies employ more than 4,300 people.
The George Bush Intercontinental Airport brings domestic and foreign travelers to the area. In addition to passenger flights, the airport processes cargo flights, bringing in goods from around the world. As a hub of travel and logistics, the airport is another large employer in the region.
The presence of these industries has brought an influx of other businesses into the area, leading to a thriving commercial district. Restaurants, shopping outlets, and businesses in the entertainment industry can all be commonly found throughout the Humble and Atascocita area.
Things to Do in Humble, TX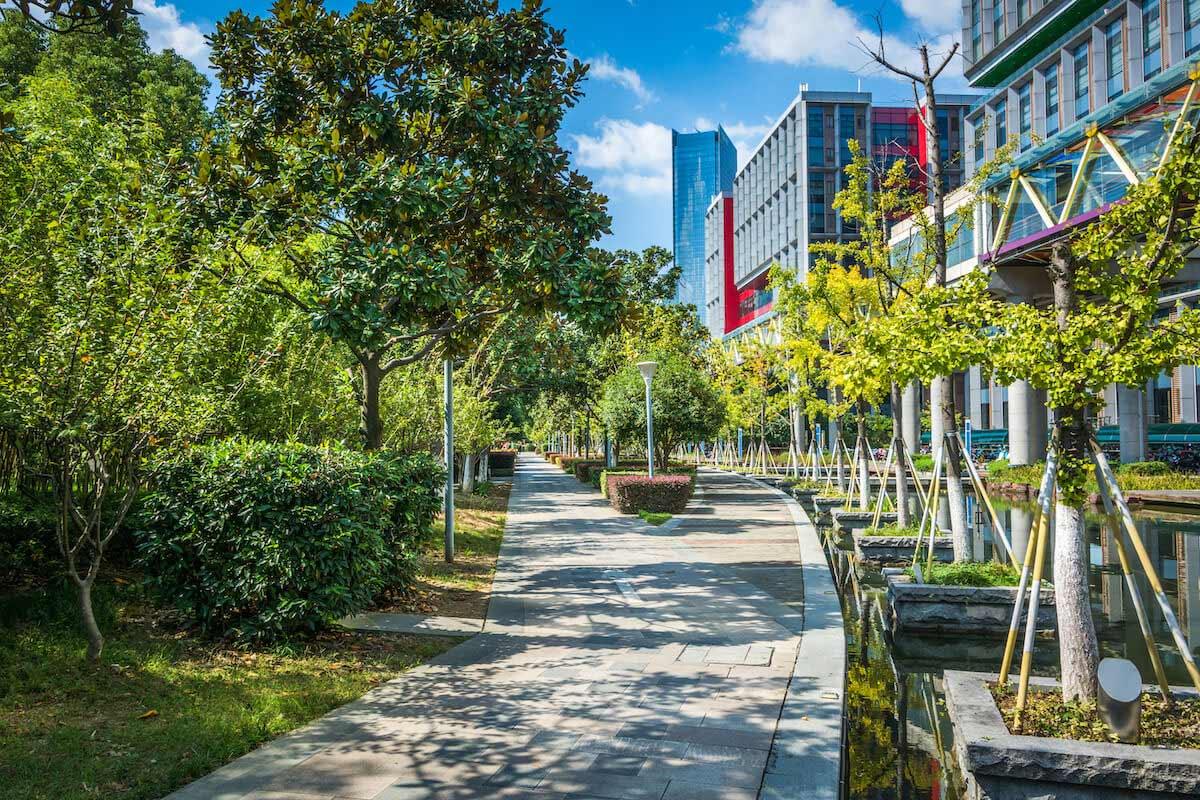 Residents can enjoy a variety of different activities in Humble. Whether you enjoy the outdoors or shopping and fine dining, you'll always find engaging activities. Humble is a great place to learn a new hobby, get involved with sports, or grow your social circle.
Outdoor Activities
If you enjoy the outdoors, Humble offers plenty of opportunities to explore nature. One must-see place is the Jesse H. Jones Park and Nature Center. This nature preserve stretches 312 acres and offers a variety of fun hiking trails. While you're getting some exercise, you'll learn about nature and local wildlife.
Another popular place for outdoor fun is Schott Park. Although this smaller park has just 24 acres, it offers a wide range of activities, including hiking trails, basketball courts, and picnic areas.
There are more parks in and around Humble that will give you new and exciting opportunities to experience outdoor fun.
Local Attractions
One of the area's biggest draws is the Deerbrook Mall. In addition to providing convenient shopping within a short drive, the mall hosts events throughout the year. A large assortment of shops and dining options makes the mall a great place to spend the day.
Take the kids to Old MacDonald's Farm, where they can interact with common and exotic farm animals. The farm also has a children's railroad and pony ride. Reserve a table for a picnic.
You can bring a date or the entire family to MaxBowl or AMF Humble Lanes for a night of bowling and socializing. And Cypress Trails Equestrian Center offers horseback riding for all ages.
Restaurants and Nightlife
There are plenty of options throughout the Humble area for a quick bite or fine dining. One place that stands out is Chez Nous, a fine-dining restaurant that serves traditional French cuisine. Appetizers include seared foie gras served over caramelized apples. A popular main course is a dijon-rosemary-crusted roasted rack of New Zealand lamb.
Nightlife is also very active in the Humble area. One popular stop for beer and ale enthusiasts is the Ingenious Brewing Company. This brewpub serves a wide range of original brews and IPA labels in addition to more traditional beer, ale, and stouts.
The Climate in Humble, TX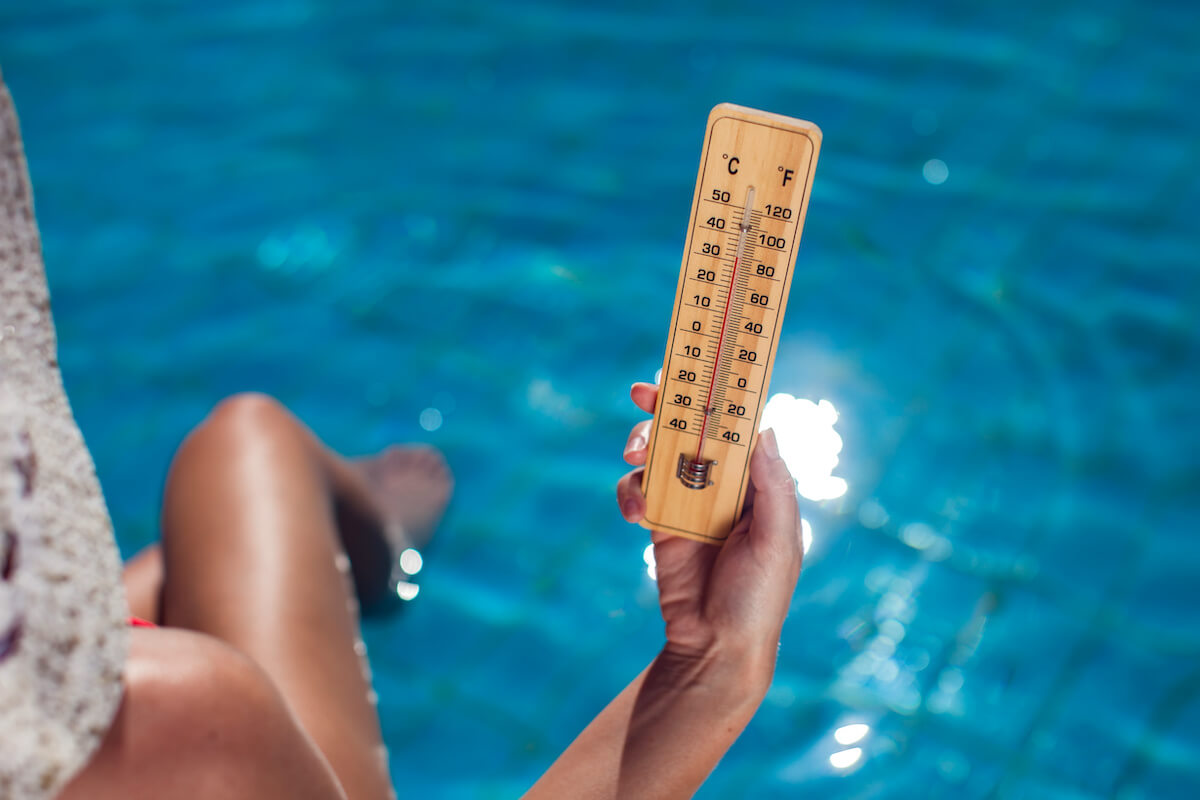 The temperatures in Humble are generally moderate throughout the year. Although it doesn't typically snow during the winter months, the temperature does drop at this time. The average high temperatures in November through January tend to stay within the high 60s or low 70s, but those ranges drop to the mid-40s in the evenings.
The summer months are especially warm and muggy. June, July, August, and September have average highs of 90 degrees or higher. After sunset, the summer temperatures drop to the 70- to 75-degree range.
Humble experiences a wet season from mid-March through mid-September. During this period, there's a 31% average chance of 0.04 inches or more of precipitation on any given day. Rain is more common in June, with an average of 11.4 days with some degree of rainfall.
Each year, there are two periods during which the temperatures are moderate and the chances of precipitation are lower: The first is from February through the start of May, and the second is from the beginning of September through the end of November.
Since sunlight is likely at these times—but extreme heat is not—these are the best times to visit Humble.
Traffic and Public Transportation in Humble
If you're thinking about moving to Humble, traffic patterns and driving times may be an important consideration. On average, driving from Humble to downtown Houston will take 20 to 25 minutes. The drive may be longer during the busiest times of the day, such as the early morning and evening rush hours.
Traffic in Humble is generally light since it is a smaller suburb. When traveling into Houston, you should expect longer drive times. Some major roads to know within Humble are I-69, which runs northeast to southwest as it passes through Humble's major commercial areas on its way to Houston, and Farm to Market 1960 Bypass, which intersects the interstate near Deerbrook Mall and features most of the rest of Humble's shopping and dining zones.
Whether you're concerned about carbon emissions or just want a less stressful ride to work, you can use the METRO Park and Ride service. This service has many locations with parking lots throughout Humble and Houston. It allows you to drive to a bus stop and park your private vehicle for the day. From there, you can take the bus to any location along its route.
Houston's METRO public transportation system features a mobile app that riders can download to their phones. The app makes it easier to find bus routes, pickup areas, and stop times. The Rider Rewards program allows you to earn discounts for dining and attractions by riding the METRO buses.
Schools in Humble, TX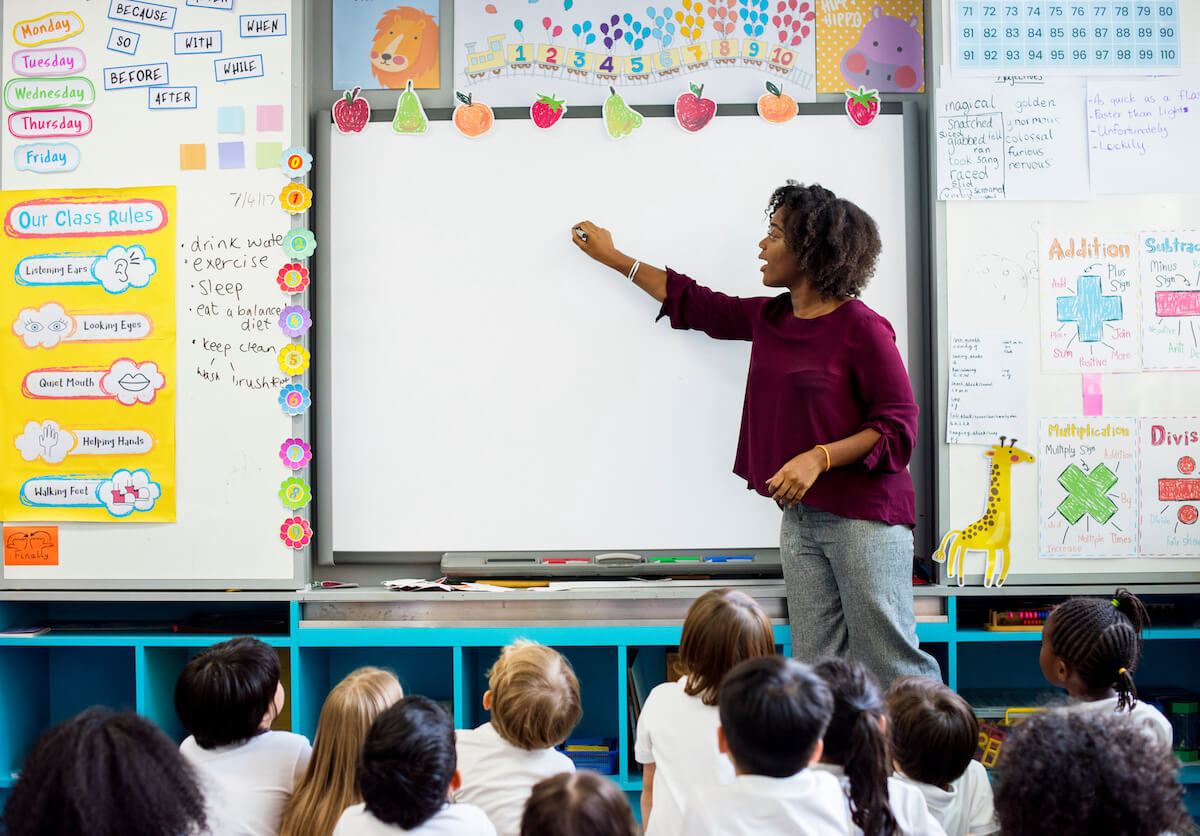 The Humble Independent School District includes 22 elementary schools, 10 middle schools, and 6 high schools. The district also operates a community learning center and maintains a website where parents and students can learn about school closings, holiday hours, and upcoming events.
If you're interested in more education options for your children, there are many charter and private schools in the area. Some of the most popular private schools in the Humble area are St. Mary Magdalene School, Humble Christian School, and Atascocita Montessori School.
There are also many trade schools, colleges, and universities in the area. Some examples of trade and vocational schools include the Commonwealth Institute of Funeral Service, Culinary Institute, and Vet Tech Institute of Houston.
Colleges and universities in the area include the University of Houston, Lone Star College, Houston Community College, and North American University. There are many more accredited schools in the region to help anyone find the degree program of their choice.
Experience Humble, TX, for Yourself
From the affordability of real estate to a growing job market, the city of Humble offers opportunities that just aren't available in other small towns. These advantages are why many people come to Humble for a fresh start.
When you're not pursuing an exciting career, you'll have plenty to keep yourself active and engaged in your community. A wide selection of dining and entertainment options and frequent community events will keep you busy.
Once you settle in, you'll discover a housing market that offers the opportunity for anyone to buy a home. From single-family houses to some of Houston's best master-planned communities, the selection of real estate in the area is extensive.
Thinking about moving to Humble or Atascocita? Call The RealFX Group at (512) 956-7390 to get in touch with an experienced local real estate agent and start your homebuying journey today.