Moving to Irving: 7 Reasons to Love Living in Irving TX
Posted by Texas Real Estate Source on Sunday, January 8, 2023 at 8:50 AM
By Texas Real Estate Source / January 8, 2023
Comment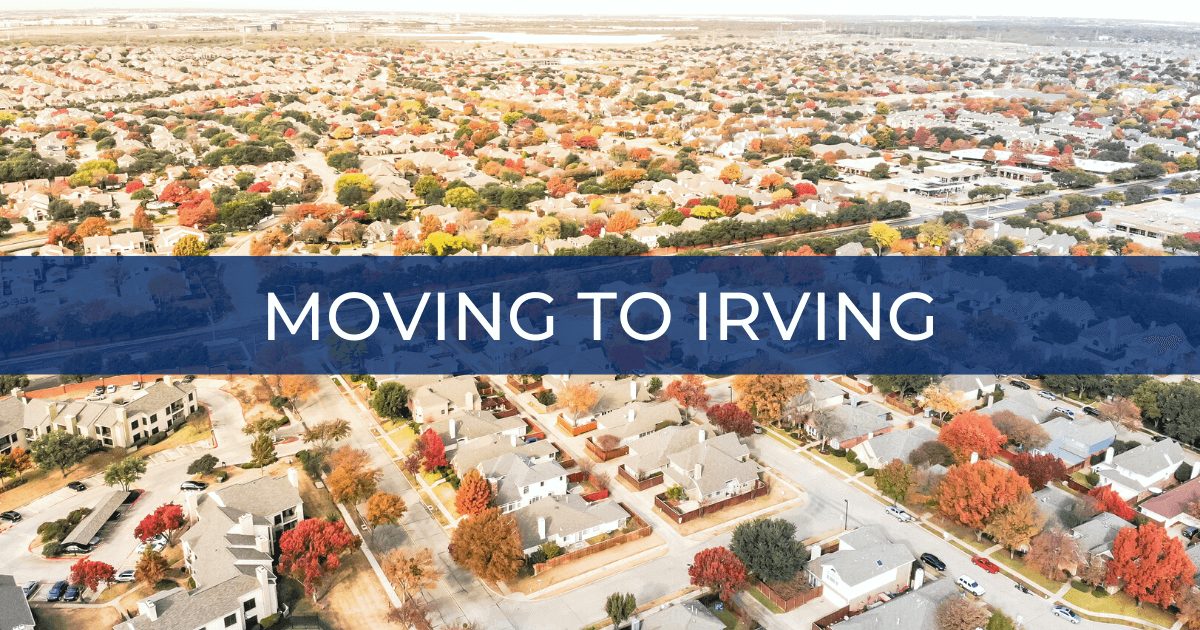 Living in Irving, TX
Irving is a great city for those looking to relocate. It has plenty of job opportunities and is home to several Fortune 500 companies. The cost of living in Irving is also very affordable, making it an attractive option for those on a budget. Plus, the city of Irving has a lot to offer in terms of cultural and recreational activities. If you're thinking about moving to the Dallas-Fort Worth area, read on for more information about what to expect when moving to Irving, Texas.
10 Reasons to Move to Irving
There are easily more than 10 reasons to move to Irving, but we'll keep things short and sweet for this list:
Get the best of living right between Dallas and Fort Worth
You can be at DFW International Airport in less than 20 minutes
Excellent cost of living in a prime location
Dozens of Fortune 500 companies have headquarters or offices in Irving
Multiple major sports teams
Las Colinas has all the dining and entertainment you could ask for
Multiple local golf courses and other outdoor activities
Arts and culture attractions like the Irving Arts Center
Easy access to major freeways and public transit, including commuter rail
Multiple school districts and higher education opportunities
Cost of Living in Irving
Irving's overall cost of living is almost exactly average—the cost of living index is about 100.6 compared to the national average of 100, in fact. This makes the city one of the more affordable Dallas suburbs.
The biggest expense for most homebuyers is the cost of the home itself. Homes in Irving tend to be slightly more expensive than the national average. The median home price is typically about $327,500, but the range of prices is much wider than that. Single-family homes in Irving can list for anywhere between the high $100s to over $1 million. Whether shopping for a starter home or luxury real estate, Irving's real estate market has homebuyers covered.
When it comes to renting, some of the most affordable neighborhoods in Irving include the Legends neighborhood and Bear Creek neighborhood, where rent for a one-bedroom apartment is typically around $650 to $675 per month. In more expensive communities such as the Song neighborhood and Valley Ranch neighborhood, the same apartment might go for between $1,100 to $1,400 per month.
Along with housing, utility costs in Irving tend to be on the more expensive side as well, often due to Texas' hot summers. However, they only exceed the national average by about 4%.
On the more affordable side, Irving residents enjoy grocery prices about 5% lower than average, and slightly more affordable health care than other places in the U.S.
Irving Job Market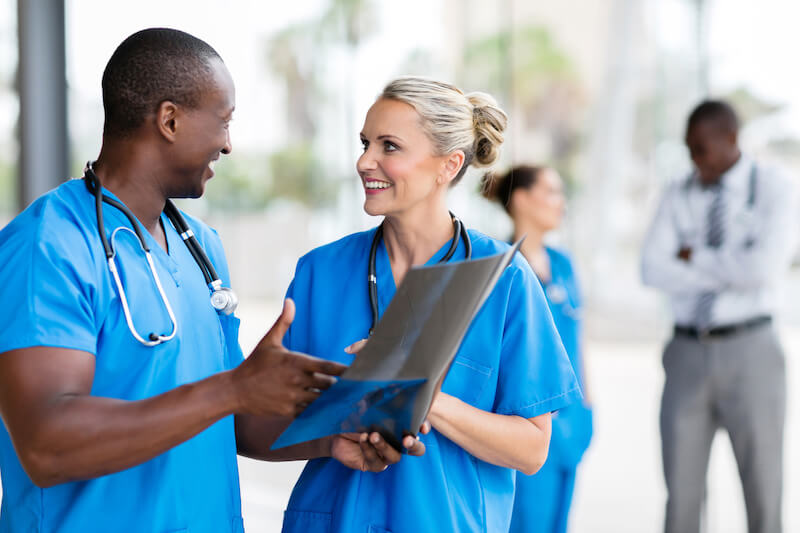 While the cost of living in Irving is about average, the city's employment market is booming. Professionals in many industries can find career opportunities aplenty here. Eight Fortune 500 companies have headquarters in Irving, and 53 more have offices here.
Fortune 500 companies in Irving include two of the top 10: McKesson, a pharmaceuticals distributor, at number 7, and oil and gas corporation ExxonMobil at number 10. Other Fortune 500 locals include Kimberly-Clark, a manufacturer of paper and medical products; Fluor, an engineering and construction firm; Vistra, an energy and power generation company; Pioneer Natural Resources, which does oil and gas exploration and production; Celanese, engaged in chemical engineering; and Commercial Metals, a steel and metal manufacturer.
The top three largest employers in Irving are Texas Health Resources, ExxonMobil, and Horizon North America, each employing over 8,000 people. Other large employers include the Dallas Independent School District (4,700+), City of Irving Public Works Department (3,500+), Citigroup (6,500+), Allstate Insurance (3,000+), and Verizon Communications (3,000+).
Popular Industries in the Area
Irving's key industries include headquarters and regional offices, technology, logistics & distribution, life sciences & healthcare, aerospace and aviation, and manufacturing.
One look at Irving's location reveals the "why" behind the popularity of many of these industries: with a central location in a major metroplex close to multiple interstate highways and one of the busiest airports in the world, it's easy for manufacturers to get their products where they need to go, and the strategic advantage attracts offices for major corporations.
The DFW airport isn't the only reason for the popularity of aviation jobs. Texas in general is a hotbed for aviation and aerospace research and development, and the Dallas-Fort Worth area alone hosts over a dozen major aerospace companies, including names such as Lockheed Martin and Boeing. Nearby universities provide a steady stream of skilled workers to these and many other industries.
Things to Do in Irving
One of the major benefits of being located in the middle of the fourth largest metro region in the U.S. is the sheer variety of things to do. Irving is bursting with restaurants featuring global cuisine, arts and culture from home and around the world, gorgeous surroundings, and so much more.
Outdoor Activities
Irving is full of fun outdoor entertainment. The Campion Trail stretches from the Valley Park neighborhood to Las Colinas, offering miles of paved trail through both rural and urban areas for walkers and bikers to enjoy.
Splashing around at West Irving Aquatic Center is a fun way to spend an afternoon. This water park features pools, water slides, a splash pool, a water playground, a rock-climbing wall, and more.
Irving has a little bit of Italy in the Las Colinas Urban Center. Visitors can take a Venice-inspired gondola tour on the beautiful Mandalay Canal, complete with Lovelock Bridge. The canal leads to Lake Carolyn, where popular water activities include kayaking and stand-up paddleboarding.
Local Attractions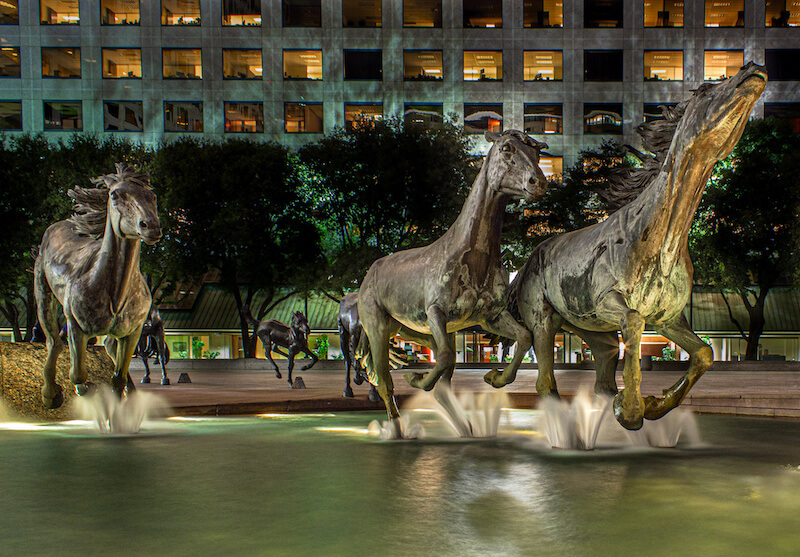 Is it Texas without great sports? The DFW metro is home to the Dallas Stars, Dallas Cowboys, Dallas Mavericks, Texas Rangers, and more, and that's not counting the collegiate and amateur sports. From football to baseball to golf, Irving has something for sports fans of any sport to catch a game.
The Irving Arts Center is a 10-acre complex with two theaters, four galleries, and a two-acre sculpture garden, along with other event facilities. Artists range from local creators to those recognized worldwide. The Irving Arts Center also hosts the Las Colinas Symphony Orchestra, one of America's top 100 symphonies, in its Carpenter Performance Hall.
The Mustangs of Las Colinas steal the show at William's Square in the Las Colinas Urban Center. When Dallas businessman Ben H. Carpenter converted his family's ranch into the Las Colinas Center, he commissioned a showstopping sculpture from African wildlife artist Robert Glen, and visitors can now enjoy a series of larger-than-life wild mustangs galloping through the square's central water feature.
Restaurants and Nightlife
Water Street is one of the best places in Irving to find delicious food. Restaurants, bars, and shops line the street along the shores of Lake Carolyn in the Las Colinas neighborhood, creating an incredibly scenic experience. Notable restaurants include the Pacific Table, a fine dining establishment serving dishes like cedar plank salmon and filet mignon for guests to enjoy with a glass of wine on the lakeside patio; Cork & Pig Tavern, offering wood-fired pizzas and artisan sandwiches; and Hugo's Invitados, whose menu includes fun Mexican dishes like smoked brisket tacos, seafood relleno, and cocktails and margaritas. From Mediterranean kebabs to Hawaiian poke, Water Street cuisine has options to please any palate.
Toyota Music Factory is another excellent place to have a night out. This fantastic venue features not only live music and concerts, but it also has the Alamo Drafthouse Cinema movie theater and bowling alley, indoor hatchet throwing, a pavilion amphitheater seating up to 8,000 people, the outdoor stage at Texas Lottery Plaza, and a Texas-sized array of restaurants and bars for patrons to enjoy. Check out the Blaze Brazilian Steakhouse churrascaria and have steaks, chicken, pork, and more shaved right off the skewer to your plate, or sip a local beer at the Thirsty Lion.
Irving Climate
Irving gets its fair share of Texas heat; with about 92 days per year with highs of over 90 degrees, it ranks about average for the Lone Star State. August is typically the hottest month, with average highs of about 95.8. With the heat comes the sunshine, however; Irving gets about four weeks' worth more sunshine than the U.S. average of 205 days per year.
August is also the driest month, with only about 1.9 inches of rain on average. May, on the other hand, typically gets a full 5 inches of rain. In total, Irving typically gets between 37 and 38 inches of rain annually, which is right on par with the national average.
When it comes to winter weather, Irving generally only gets about an inch of snow per year. January is typically the coldest month, with nighttime lows averaging about 35.7 degrees. However, Irving gets about 29 nights per year where temperatures fall below freezing.
Looking for the perfect time to get outdoors? In Irving, that's probably the months of October, April, and May, which are ranked the most pleasant months of the year. During these months, humidity is usually comfortable and the highs are pleasantly warm at 70 to 85 degrees.
Traffic in Irving
Thanks to its central location between the city of Dallas and the Fort Worth community, Irving residents have easy access to freeways traveling in all directions.
I-635, also called LBJ Freeway, travels east to west along Irving's northern border, providing access to Dallas to the east and DFW Airport to the west.
State Highway 114, also called John W. Carpenter Freeway, travels diagonally northwest to southeast through north Irving, providing easy access to both I-35E (Stemmons Freeway) in Dallas and I-35W, which goes through Fort Worth.
State Highway 183, also called Airport Freeway, travels east to west through central Irving, providing access east to Dallas and to the mid-cities and north Fort Worth to the west.
Loop 12, also called Walton Walker Boulevard, cuts north to south on Irving's eastern border, merging with northbound I-35E to the north.
State Highway 360 travels north to south just to the west of Irving, running through eastern Arlington. Irving residents can get there from SH-183 and travel south to I-30 (Tom Landry Freeway) and I-20 (Ronald Reagan Memorial Highway).
State Highway 161, also called President George Bush Turnpike, runs northwest to southeast through Irving and provides quick access from SH-183 north to SH-114 and I-635 and south to the city of Arlington on I-30.
Those driving in Irving should also be aware that the rush hours in the Dallas-Fort Worth Metroplex tend to be heaviest from 3:00 to 6:00 p.m. during the workweek, with the worst congestion typically at around 5:00 p.m. On Fridays, however, this level of congestion can happen as early as 3:00 p.m.
Public Transportation in Irving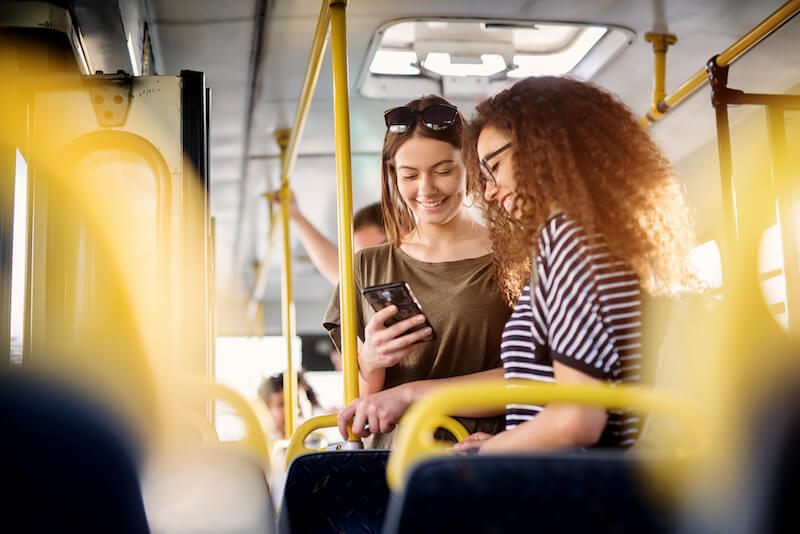 Irving has a variety of public transportation services, including the Dallas Area Rapid Transit (DART) system, which offers light rail and bus service. The DART light rail has five stops in Irving, and the Orange Line connects Irving with DFW Airport, downtown Dallas, and the city of Plano.
The DART bus system has local and express routes to most areas in Irving and Dallas/Fort Worth. The 130+ routes serve Irving, Dallas, Addison, Carrollton, the city of Cockrell Hill, Farmers Branch, the Garland community, the city of Glenn Heights, the Highland Park community, the city of Richardson, the Rowlett community, Plano, and the city of University Park, so there's quite a network to make it easy to get around. Typically, buses run every half-hour during peak hours and every hour otherwise.
The Trinity Railway Express is a commuter train between downtown Dallas and downtown Fort Worth. There are two fare zones, one on each side of the CentrePort/DFW Airport station; the two Irving stations are located in the zone that uses the DART fare system.
Standard DART fares:
Day pass: $6 local, $12 regional; covers light rail and buses
AM/PM pass: $3 local; covers light rail and buses from the start of service until noon or noon until the end of service
Midday pass: $2 local; covers light rain and buses from 9:30 a.m. to 2:30 p.m.
DART bus single ride: $2.50 local, cash only
TRE one-way ticket: $6
Monthly passes can be purchased via the GoPass system
Reduced fares are available for most DART services.
Schools in Irving
Irving is served by three public school districts: Irving Independent School District, Carrollton-Farmers Branch ISD, and Coppell ISD. Irving also has many private and charter schools available, some of which are religiously affiliated.
Irving ISD serves more than 33,000 students at 38 educational facilities, including six high schools, eight middle schools, 20 elementary schools, and three early childhood schools.
Carrollton-Farmers Branch ISD serves most of the city of Carrollton and the Farmers Branch community, as well as parts of the city of Addison, Coppell, Dallas, and Irving. This district comprises two dozen elementary schools, six middle schools, five high schools, and three education centers.
Coppell ISD serves more than 13,100 students and covers most of the city of Coppell, as well as parts of the Grapevine community, Irving, Dallas, and the city of Lewisville. This district has elementary schools, three middle schools, two high schools, a ninth-grade campus, and an alternative campus.
Irving has seven higher education institutions, including four community college campuses and several technical schools. Most prominently, Irving features the University of Dallas, a private Catholic liberal arts university. Universities in nearby communities include the University of Texas at Arlington, UT Dallas, and Texas Christian University.
Ready to Call Irving Home?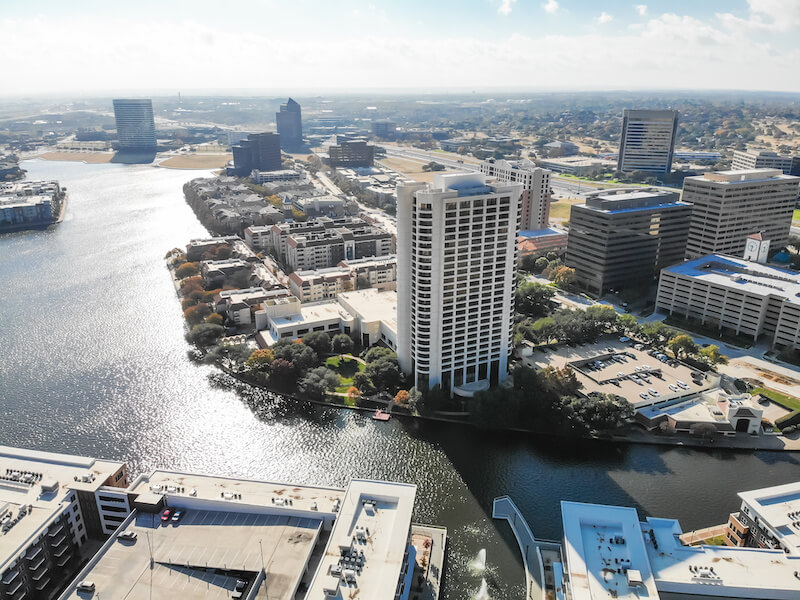 Irving is a great place to live and work. The cost of living in Irving is lower than the national average, and there are plenty of jobs available in a variety of industries. The climate is warm, transportation is abundant, and there are plenty of educational opportunities—and don't forget all the fun things to do in Irving. If you're looking for a new place to call home, take a closer look and this stunning city. Consider moving to Irving today.