Is Katy Texas a Good Place to Live? Moving to Katy TX
Posted by Texas Real Estate Source on Wednesday, January 25, 2023 at 11:06:23 AM
By Texas Real Estate Source / January 25, 2023
Comment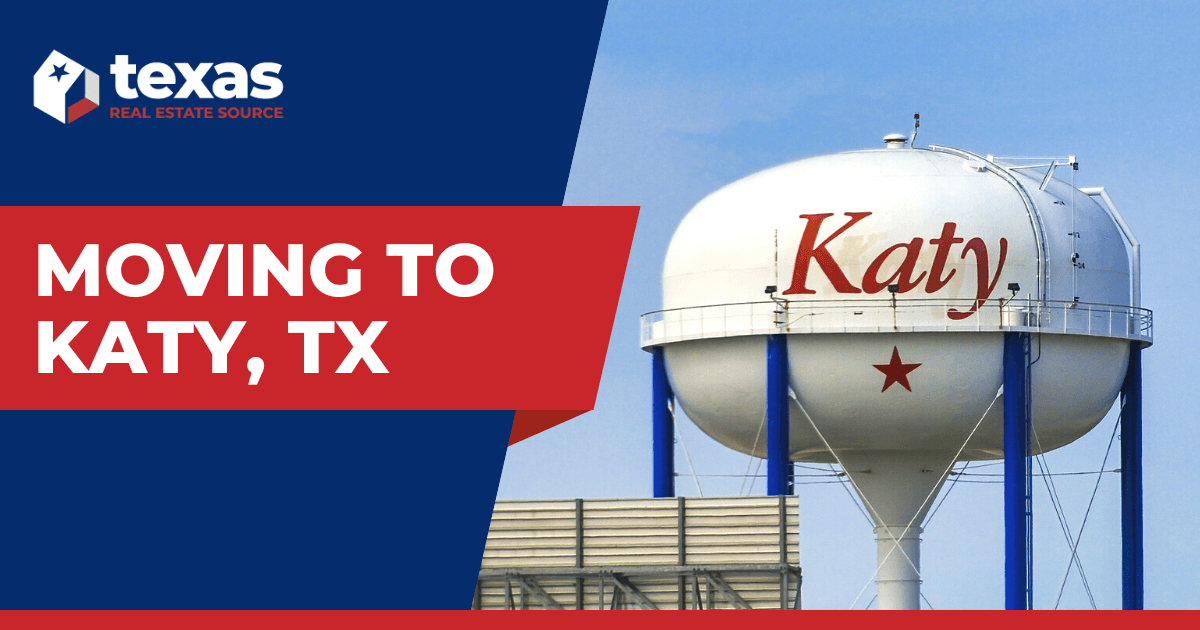 A short drive west of the city of Houston will bring you to Katy, TX, where you'll find a city that's well worth the drive. Although the city of Katy itself has a population of under 25,000 residents, the surrounding Greater Katy Area adds to the city's geography, population, and thriving business sector.
Looking at the greater Katy area means considering all areas within the Katy Independent School District. Including these locations brings the Katy population up to more than 340,000 residents.
Katy is particularly well-known for its school district, the Katy Mills Mall, and the historic town square. The shops, restaurants, and activities in these cultural centers help to make Katy a fun place to live or visit.
Thinking about moving to Katy? Throughout the Katy area, you can find a thriving real estate market that gives homebuyers access to both starter and luxury homes. The communities available in Katy make this city a worthwhile destination for any homebuyer. Here's what you should know about living in Katy.
10 Reasons to Move to Katy
Why do so many people want to live in Katy? Just a few of the reasons include:
Abundance of master-planned communities
Many neighborhoods zoned to Katy ISD schools
Wide variety of home prices
Hotspot for company headquarters; plenty of employment opportunities
Even more employment via Katy Freeway to the Energy Corridor
Typhoon Texas, Katy Mills Mall, and other attractions
Mild winters suitable for year-round outdoor recreation
Variety and quality of local restaurants
Plenty of neighborhood parks and green spaces
Want to head to downtown Houston? It's less than 30 miles away
The Cost of Living in Katy, Texas
For many people, the most important factor to consider when deciding whether to move to a new city is the cost of living. Looking at the primary driving factors, such as housing, utility costs, and grocery prices, can help you measure the Katy cost of living accurately. These factors will help you to decide whether Katy is the right place for you.
Housing creates the bulk of most people's budgets. Homes for sale in Katy typically have a median listing price of around $385,000, but depending on where you look, you can find homes as affordable as the low $200s and as expensive as the multi-millions. There's truly a home for every budget in Katy.
While most Katy residents own their homes, there's a significant rental market, too. The average rent generally ranges from about $1,300 to $2,000 per month, depending on the number of bedrooms.
Although the demand for homes in Katy means that home prices are higher than in some Texas suburbs, those costs are slightly offset by lower grocery and utility costs. Utilities are about 2% lower than the national average, and groceries are 7% lower. Also, keep in mind that homes in Texas are generally less expensive than elsewhere in the country as a rule—housing costs in Katy are, on average, about 13% more affordable than the average American home.
Overall, Katy offers a cost of living that's about 5% lower than the national average.
What Does the Katy Job Market Look Like?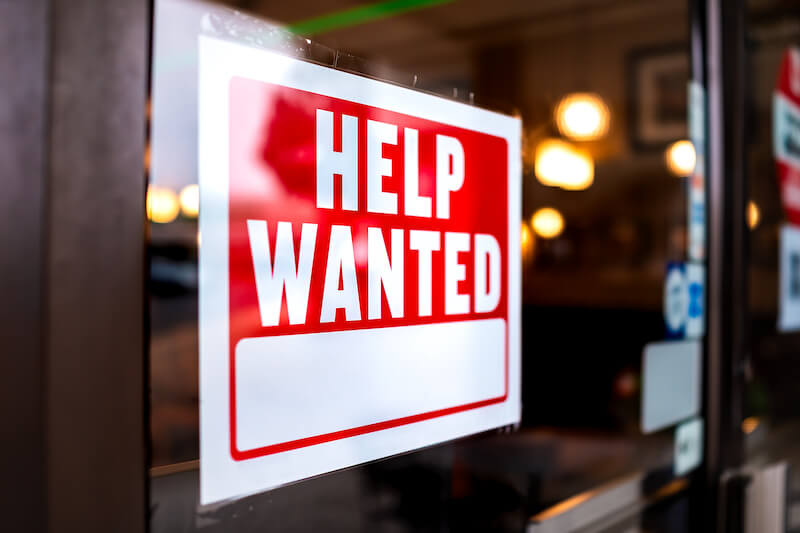 Living in any city means determining the potential for employment and career growth. The Greater Katy Area hosts over 200 company headquarters, including Fortune 500 companies ConocoPhillips and Academy Sports + Outdoors.
The largest employer in the area is the Katy ISD itself, employing more than 11,500 people. The school district is followed by Wood PLC & Subsidiaries, which employs 8,000+ people in the oil and gas industry. Shell Exploration and Production and BP North America, both leaders in the oil and gas industry, collectively employ around 5,750 Katy residents.
The Katy Mills Mall, owned by the Simon Group, is another major employer in the area. The mall employs more than 3,200 people in the retail and hospitality service industries.
Other retail businesses in the area include Wal-Mart and Sam's Club, which provide jobs for 1,750 people, and HEB, which employs 2,500 residents. Amazon warehouses and corporate offices operate in the Katy area, providing 4,000 jobs.
Popular Industries in the Area
Because Katy is located in the Houston metro, including a direct pipeline to the Energy Corridor via Katy Freeway, it's easy to see why the oil and gas industry thrives there. BP America, Shell Exploration and Production, and Wood are leading names in this industry, and they all have facilities in the Katy area.
The area is also home to a growing research, development, and testing industry. Some of the largest employers in this field include CNPC, Fritz Industries, Newark Drilling Fluids, Schlumberger, and U.S. Silica.
The manufacturing and logistics/shipping industries provide a significant source of employment in the area. The healthcare, fitness, and life science industries are also experiencing renewed growth.
Things to Do in Katy, TX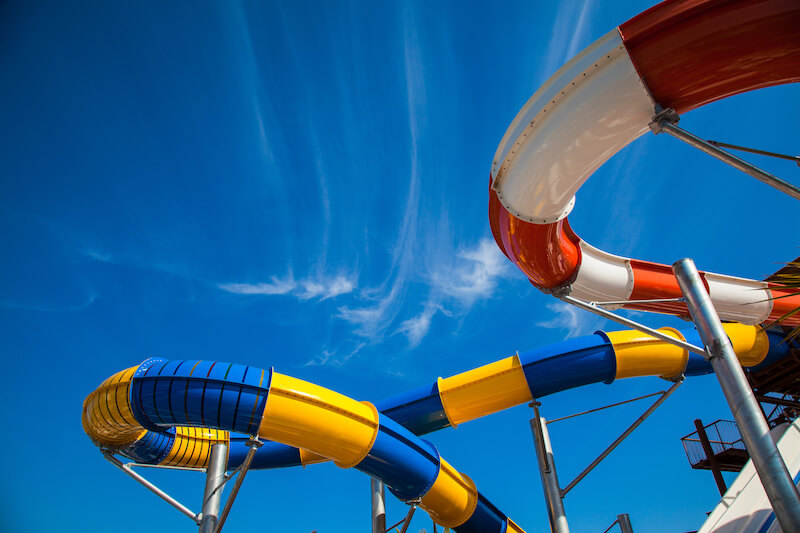 When you have free time in Katy, TX, you'll find plenty of things to keep you entertained and active. Attend events, go on shopping trips, or spend a day indulging in outdoor activities. There's always something to see and do, so you will never feel bored.
Katy offers a bustling commercial sector that spans the entire ISD, so you can find interesting shops and restaurants in any Katy neighborhood. If you're more interested in outdoor activities, local parks provide plenty of hiking and bicycling trails, playgrounds, and skate parks. Many Katy parks also have soccer fields, basketball courts, and softball diamonds.
Outdoor Activities
Spending a day outdoors is a great way to enjoy a bit of physical activity in Katy. Exploration Park is a favorite stop for Katy households with children due to its large play area. The park also features a musical bridge, a water cycle wall, and picnic areas.
Katy is home to one of the best water parks in Texas: Typhoon Texas. From massive water slides to lazy rivers and splash parks, this is a fun destination for all ages.
You can visit Willow Fork Park every weekend without seeing the same part of this 32-acre area twice. This is a great place to stroll along the boardwalk, play disc golf, or just have a picnic.
Local Attractions
You won't have to travel far from home to find interesting attractions in Katy. Katy Mills Mall draws shoppers from all over the metro, hosting over 170 stores and dining options, plus a movie theater.
In the mood for a bit of history? Check out MKT Railroad Depot Museum & Katy Railroad Park. This free attraction downtown includes many original elements of the depot and a red caboose.
While you're in historic downtown, if it's the third Saturday of the month, drop by Katy Market Day. This free outdoor market hosts vendors of all kinds, including art, antiques, food trucks, live music, and a special Old Fashioned Christmas market.
Mason Road Skate Center is a must-visit spot if you enjoy roller skating. Saturdays offer all-you-can-eat pizza, and Cheap-Skate Wednesdays offer discounted admission prices.
Central Green hosts a variety of events throughout the year, from Yoga on the Green to outdoor movie nights to live concerts.
Restaurants and Nightlife
If you're tired of national chain restaurants, you'll find plenty of variety in the Katy dining experience. For example, Anthonie's Market Grill offers an outdoor dining experience and popular favorites that include chicken fried chicken and stuffed bacon-wrapped quail.
Tobiuo Sushi & Bar offers high-end sushi and other Japanese cuisine that's almost too beautifully plated to eat. For Cajun and Creole food, visit The Rouxpour Restaurant and Bar. Perry's Steakhouse & Grille serves the finest Texas beef.
When it comes to nightlife and socializing in an adult setting, you can find both small pubs and larger nightclubs. Some popular favorites among local residents include Little Woodrow's, The Local Bar, No Label Brewery, and The Social Pub & Grill. Stop in at MKT Distillery for a shot of whiskey with a unique local twist. Take in some live music at Katy Vibes. You can even sign up to participate in Katy Idol!
The Climate in Katy, TX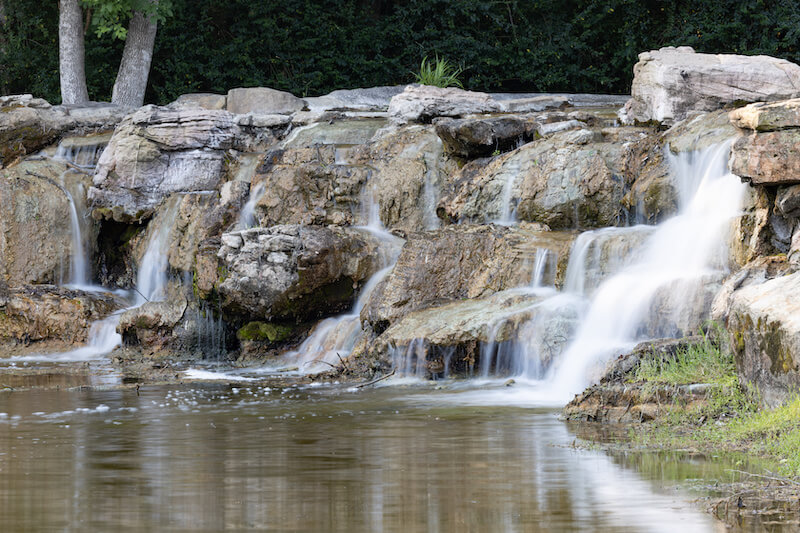 Since Katy is in the southern part of the country, you shouldn't expect extremely cold temperatures or much snowfall. The winters are generally moderate, with an average January high of 62 and a low of 44 degrees.
In the summer, higher temperatures are common. The average high in June is 90 degrees. The evening low typically drops to the range of 70–75 degrees. Temperatures get a little warmer in July and August, with highs that average closer to 93 degrees.
Precipitation remains relatively low throughout the year in Katy, with a modest 20% rate. According to Weather Spark, rain is more common in the summer months—the precipitation rate is 39% in June.
Katy Traffic at a Glance
Traffic in the greater Katy area changes in volume based on the area and the time of day you find yourself on the road. Most residential areas see light to modest traffic, but you should expect more volume as you get closer to commercial and industrial districts.
In the past, the segment of I-10 that connects North Eldridge Parkway with Sam Houston Tollway has been the busiest thoroughfare in the area. In recent years, I-10 congestion in this area has improved.
Other frequently used highways also saw improvement in recent years. They include Highway 6 from I-10 to the Westpark Tollway and North Fry Road from FM 529 to I-10.
While highway congestion is common in any large metropolitan area, these changes indicate an improvement in the way Katy manages traffic. From shorter red lights to improved infrastructure, changes in recent years have helped Katy drivers save time and fuel. Another explanation might involve more drivers looking for alternate routes.
Even though a change from one year to the next may not indicate a long-lasting improvement, ABC 13 reports that improvements in traffic congestion have occurred over several years. These positive changes are helping commuters and visitors reach their destinations more safely and with time to spare.
Public Transportation in Katy, TX
There are several free and paid parking facilities throughout Katy. In addition to commercial lots, the city manages lots specifically available to Park & Ride commuters. These lots are open to anyone who wants to park their private vehicle and use the METRO bus, rail, or shuttle services.
While the Houston METRO service brings Katy residents closer to locations and stops in Houston, it doesn't cover all areas within the Katy city limits.
When you want to move around Katy, the Inner Katy Bus Rapid Transit Line will also offer the Park & Ride feature. Since it will use traffic lanes dedicated to buses, it can deliver riders to their destinations faster.
Alternatively, you can find available taxis and ridesharing services throughout the region. Thanks to its proximity to Houston, Katy is home to several active taxi companies and ridesharing drivers. These additional public transportation services make it more convenient to travel throughout Katy and to any point in the greater Houston area.
Schools and Education in Katy, TX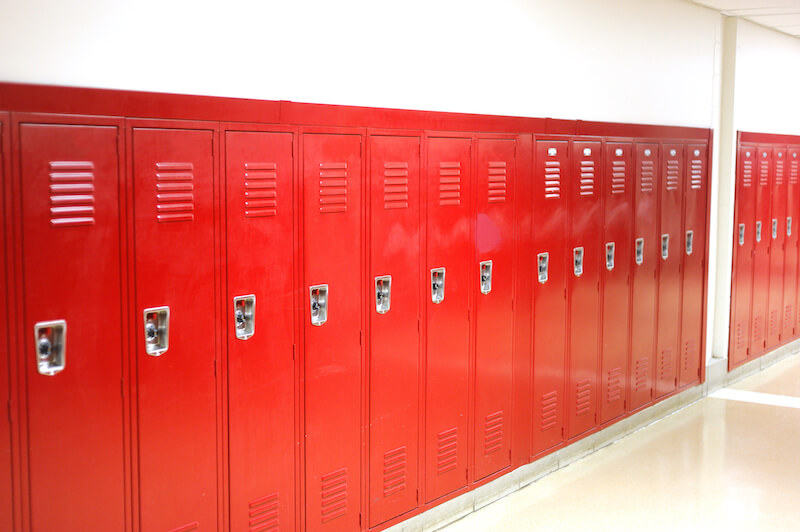 Local schools are a major decision-making factor among many households moving to Katy. Katy has been repeatedly ranked by Niche as the #1 school district in the Houston area.
From your child's very first schooling experience, schools in Katy ISD offer a wide range of educational choices. A few popular preschools in Katy include My Place Early Learning Center, Kiddie Academy of Grand Harbor, and Safari Kids Learning Center.
For older children, Katy ISD manages 44 elementary schools, 17 junior high schools, and nine high schools, in addition to Katy Virtual School, Miller Career & Technology Center, the Robert R. Shaw Center for STEAM, the Opportunity Awareness Center, and Raines Academy.
Alternatively, there are many charter and private schools in the area. A few popular options include Mirus Academy, Faith West Academy, and Berean Christian Academy.
If you're interested in continuing your education, there are several vocational schools, colleges, and universities in and around Katy. Whether you want to pursue a two-year or four-year degree, the greater Katy area offers educational opportunities to match your interests. Private colleges within 30 miles include Houston Baptist Academy and Rice University, while public universities include the University of Houston and Prairie View A&M.
Explore the Community of Katy, TX, Firsthand
Visiting Katy in person is the only way to experience all that it has to offer. Spend time learning more about its people, economy, and geography. After your visit, you might want to set down roots and build your life in this part of Texas.
You'll find a wide range of industries represented in the area, allowing you to advance or change your career. You'll also find plenty of opportunities for fun and relaxation. When the day is over, return to your dream home in Katy to rest and prepare for a bright future.
Ready to discover your next home in Katy? Call The RealFX Group at (512) 956-7390 to get in contact with an experienced local real estate agent today and let us help you find your dream home in Katy, TX.