Moving to Leander: 7 Reasons to Love Living in Leander TX
Posted by Texas Real Estate Source on Friday, January 13, 2023 at 11:14 AM
By Texas Real Estate Source / January 13, 2023
Comment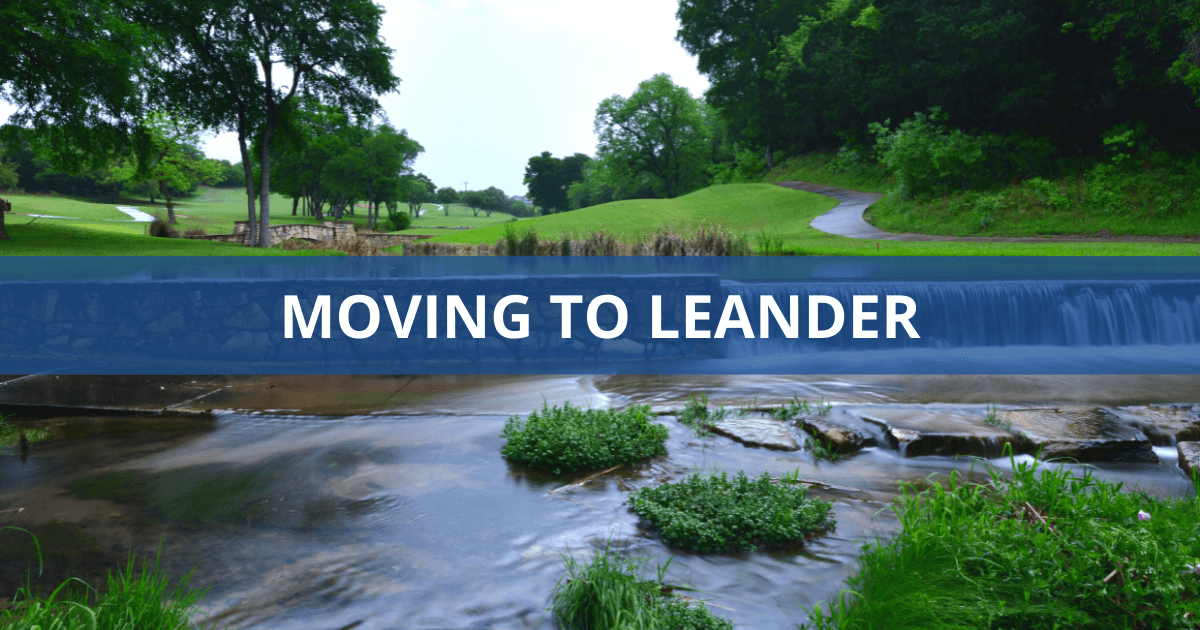 Living in Leander, TX
Those moving to the Austin, Texas, area should consider the city of Leander. Located in Travis County and Williamson County, Leander offers a small-town feel with all of the amenities of a larger city. Plus, it's just a short drive from downtown Austin, making it easy to enjoy all the city offers at a lower cost of living. With its strong economy and plentiful job opportunities, Leander is an attractive place to live. For those looking for a beautiful and affordable place to call home, keep reading to find out why moving to Leander is worth considering.
10 Reasons to Move to Leander
Why move to Leander? It's one of the fastest-growing cities in the country for a reason! Or, rather, at least 10 reasons:
Much more affordable cost of living than Austin
Business is booming
Reasonable commute to high-paying Austin employers
Near Lake Travis
Plenty of outdoor activities
Close to many North Austin attractions like malls and Inner Space Caverns
Unique local restaurants and breweries
Easy access to multiple public transit options, including commuter rail
Leander ISD and multiple nearby universities
Many newer housing developments, including master-planned communities
Cost of Living in Leander
Leander is an affordable city—about 7% more affordable than the national average. Housing, in particular, tends to be more affordable in Leander than in nearby Austin. The median sale price for homes in Leander is typically around $460,000, while the median home price in Austin can be a full $100,000 higher. However, there are homes for all budgets in Leander. Single-family homes typically start at around $300,000, while one-bedroom Leander condos usually begin at approximately $200,000. On the other end of the spectrum, luxury real estate in Leander can sometimes top $2 million or more.
This affordability has made Leander consistently one of the fastest-growing small cities in the nation. In addition to affordable homes, Leander residents enjoy grocery, transportation, and health care costs below the national average cost of living index. However, they're typically within a few percentage points of the average.
Utility costs are partly driven by hot Texas summers, so expect to see a spike in energy use for air conditioning. Leander uses a tiered-rate water billing system to encourage water conservation. Most customers have seen a decrease in their water bill from this policy. Because of Texas' abundance of oil and gas companies, gas is typically cheaper in this state than elsewhere.
Leander Job Market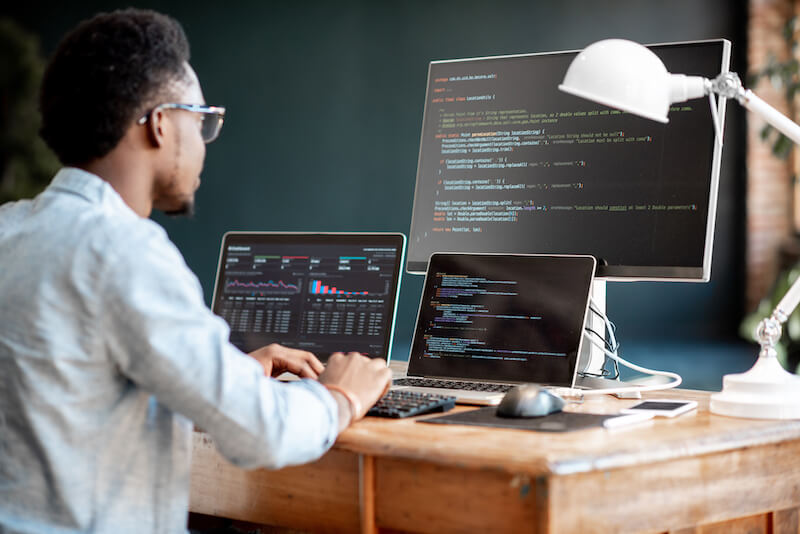 For many, moving to Leander is partially about seeking a better standard of living while enjoying lower costs—and partially about getting closer to their jobs. With the many career opportunities in the Austin metroplex, it's only natural that suburbs with reasonable commutes like Leander see benefits.
Leander's unemployment rate has consistently seen a lower average than the Texas and national averages, often by more than a full percentage point.
The biggest employers in the Leander area include Leander ISD, the Cedar Park Regional Medical Center, CoreSlab Structures, ETS-Lindgren (EMC Test Systems), National Oilwell Varco, Firefly Aerospace, the Tresl headquarters, Dell, Sears Teleserv, Emerson Process Management, Scott & White Healthcare, and more.
Popular Industries in the Area
The Austin region has been called "Silicon Hills" for its specialization in high-tech innovation. The city is a leader in clean energy, advanced manufacturing, game design, creative and digital media technology, data management, space technology, life sciences, and more. Thanks to its strategic location and skilled employees, the Austin area is also attractive to corporate headquarters and regional offices.
Within Leander itself, the most prominent job sectors are education, health care, professional and technical services, and retail. Compared to other cities of a similar size, Leander has a high number of positions in real estate, professional and scientific services, and utilities.
Things to Do in Leander
It's easy to discover exciting things to do in Leander. From scenic parks to high-speed thrills to fascinating history, there's plenty to explore.
Outdoor Activities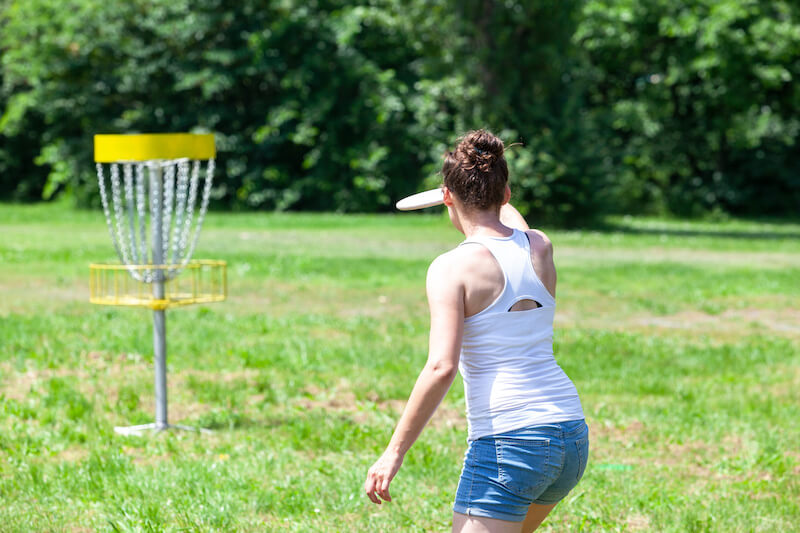 The serene scenery of Texas Hill Country is one of the best things to enjoy about getting outdoors in Leander. The backdrop is nothing short of spectacular, from rolling hills to blankets of wildflowers. Residents can take advantage of many hiking trails, the Crystal Falls Golf Club—as well as several disc golf courses—birdwatching, and more.
For the adventure-seeker, tracking down Leander's dinosaur tracks is sure to be a fun escapade. There's no marked trail and no signs pointing out the location, so finding the dozen or so footprints in the riverbed where the South San Gabriel River crosses Hwy 183 makes the experience feel special.
Benbrook Ranch Park offers almost 47 acres of amenities, including soccer fields, three baseball fields, pavilions, disc golf, a skate park, a playground, hiking and biking trails, and a BMX track.
Along with the many water activities like boating to enjoy on nearby Lake Travis, this area also has the longest and fastest ziplines in Texas! Lake Travis Zipline Adventures offers five zip lines and a gorgeous view as visitors sail through the sky. Its sister company, Waterloo Adventures, features giant inflatable obstacle courses on the lake itself.
Local Attractions
Leander is within 10 miles of some of the area's largest shopping centers and attractions. The Lakeline Mall is less than eight miles away in the city of Cedar Park, and Round Rock Premium Outlets is less than 10 miles away. Between the two of them, there are hundreds of stores to check out.
The Inner Space Caverns are about 11 miles east of Leander. This popular tourist attraction is one of the best-preserved caves in Texas, featuring fantastic formations and preserved prehistoric bones. Along with four other caves, it's part of the Texas Cave Trail. Other activities include gemstone panning and the Saber Tooth zip ride.
Automotive enthusiasts can enjoy the monthly car show near Leander City Hall. Proud owners show off their classic, vintage, antique, and exotic cars in a casual come-and-go event.
Restaurants & Nightlife
Taste buds will start tingling when residents explore the many great restaurants, distilleries, breweries, and wineries in Leander.
Leanderthal Distilling is a Leander native, serving unique vodka, gin, blue agave, and other cocktails at the Leanderthal Lounge on Hero Way West. Want some food to go with the drink? Check out the Leander Beer Market sports bar to find Italian-inspired bar food and craft and import beers on a rotating tap. Also on Hero Way, Sharks Burger serves some delicious build-your-own burgers and "shark bites."
Smooth Village in Old Town Leander is an excellent place for entertainment. This outdoor live music venue has hosted comedy shows, bands, professional chefs, community events, and more, as well as the Smooth hair and wax salon and a school bus converted into the "Buzz Stop" bar. Additionally, Smooth Village hosts a farmers' market every Saturday.
Blue Corn Harvest Bar & Grill offers Tex-Mex fare like fresh guacamole and verde chicken enchiladas alongside traditional American favorites like barbecue burgers. Be sure to check out their specialties, such as blue corn crust crispy salmon and tinga chicken rellenos.
Leander Climate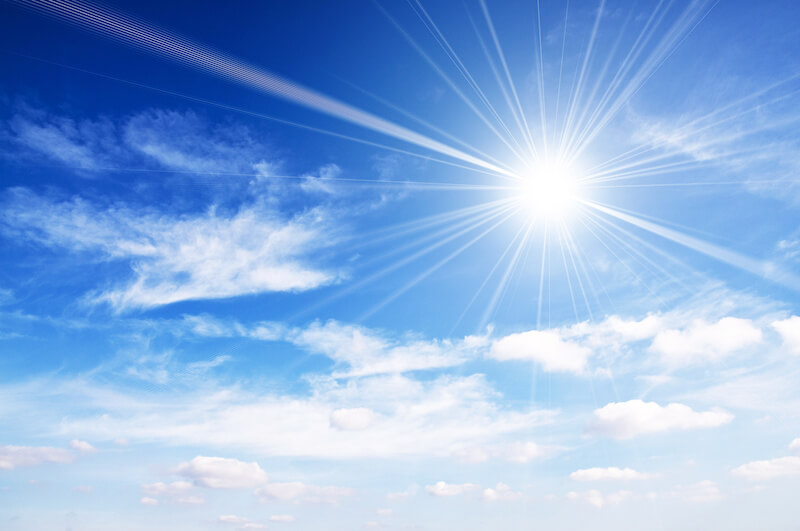 Central Texas is a wonderful place for those who want to escape cold winters and step into the sunshine. Leander gets about 229 sunny days per year, 24 more than the national average. Typically, there are about 97 days per year where the high temperature hits over 90 degrees. August is the best time to either participate in indoor activities or enjoy the water, as its average high temperature is about 95.5° F, making it the hottest month of the year.
Leander typically doesn't get snow. January is the coldest month, with the coldest lows hitting about 38° F at night. Only about 24 nights fall below freezing per year.
Other precipitation is about average, however. Leander gets about two inches less than the national average annual rainfall of 38 inches. June is the wettest month, typically getting 4.5 inches of rain. August, on the other hand, usually gets about two.
April, October, and May are likely the most pleasant months for most outdoor activities in Leander. The high temperatures are typically a comfortable 75° F to 80° F when the humidity hasn't reached the summer highs. These are the perfect months to grab a water bottle and explore the beauty of Texas Hill Country.
Traffic in Leander
Two major highways cut north-to-south through Leander: US-183, also known as North Bell Boulevard, and the US-183A toll road, going roughly parallel. US-183 goes directly through Cedar Park to the south and further towards the rest of the Austin metro area.
While this suburb is quickly growing, the toll road helps commuters quickly get to where they need to go with a minimum of congestion. Leander is about 22 miles northwest of Austin, and a commuter leaving home at 7 a.m. taking the toll road can typically reach downtown Austin in 28 to 40 minutes. An alternate route taking North Mopac Expressway normally takes 30–45 minutes to leave at the same time.
To get to the city of Georgetown, about five miles east of Leander, take Ranch to Market Road 2243, which intersects with US-183 right in the center of Leander.
Other roads that new Leander residents will want to become familiar with include:
East Whitestone Boulevard, which passes east-to-west through a major commercial zone near the toll road
Hero Way, an east-to-west road that passes through Old Town Leander and the H-E-B grocery store
Baghdad Road, the major north-to-south road besides US-183
If traveling elsewhere in the metro area, it helps to be aware of rush hours during the workweek. Typically, the afternoon rush in the Austin area is heavier than the morning rush, with the heaviest congestion between 4 and 6 p.m. The traffic is typically the slowest on Wednesday and Thursday, but the slowdown has the longest duration on Friday, during which traffic starts getting heavy as early as 2 or 3 p.m.
Public Transportation in Leander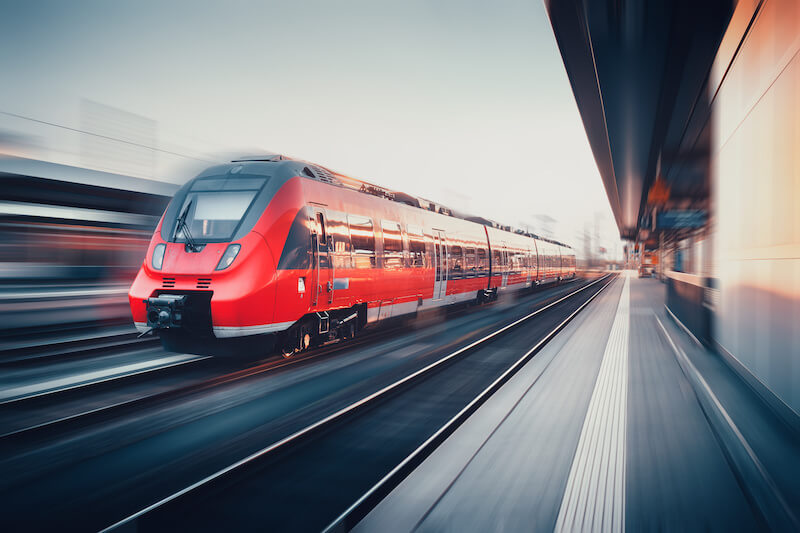 CapMetro is the primary public transportation provider in the Austin area, and Leander has access to both express bus lines and the CapMetro Commuter Rail. The Capital MetroRail Red Line terminates at the Leander Station, which also includes a Park & Ride lot. The MetroRail is tailored for commuter convenience from Leander to downtown Austin or anywhere in between with Wi-Fi access, bike racks, and real-time arrival tracking.
Leander residents also have access to the CapMetro rideshare app Pickup, allowing riders to arrange on-demand transit anywhere in the service area. Fares are just $1.25, similar to the MetroBus, and children can ride free.
CapMetro's paratransit service is MetroAccess. Those with disabilities preventing them from using standard transit options can request on-demand shared-ride service by phone or online.
CapMetro Fares:
Local service, including MetroBus and Pickup: $1.25 single ride, $2.50 day pass
MetroExpress and MetroRail: $3.50 single ride, $7 day pass
MetroAccess: $1.75 single ride, $17.50 10-ride booklet
Weekly passes, monthly passes, and reduced fares are available for most services.
In addition to Pickup, Leander residents can take advantage of rideshare services such as Lyft and Uber, as well as traditional taxis.
Schools in Leander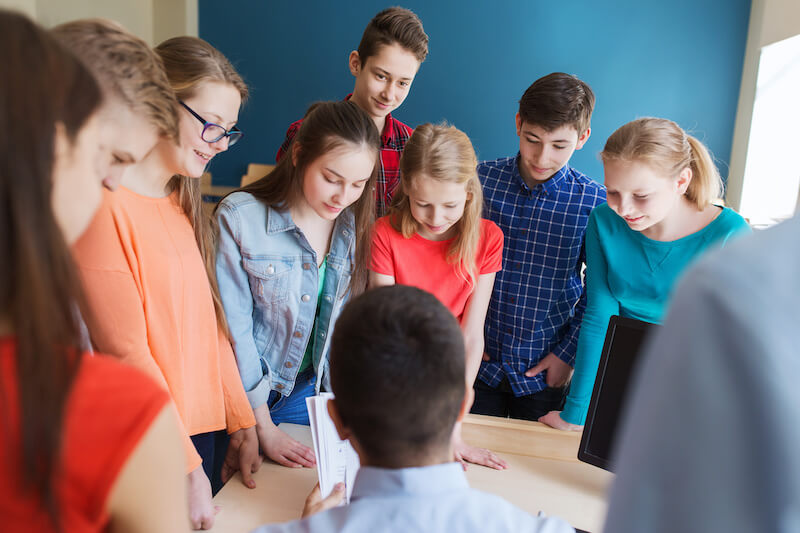 Leander Independent School District serves more than 43,000 students in Leander. This district includes 29 elementary schools, nine middle schools, six high schools, and three alternative schools. Leander ISD covers Leander, Cedar Park, Northwest Austin, and small portions of the city of Georgetown and Round Rock community.
Those who wish to attend a private school in Leander have six schools in the area to choose from, including three high schools. Half of Leander's private schools are religiously affiliated. Popular options include Warriors Christian Academy, Sterling Classical School, and Harbor Leadership Academy.
Post-secondary students in Leander have multiple schools to choose from within about 20 miles of Leander. The University of Texas at Austin is a public four-year university, one of the largest in the nation, and widely known for its engineering and business programs, as well as being a world leader in research for fields such as computer science. Private four-year universities nearby include Southwestern University in Georgetown, Concordia University Texas in Austin, and the University of Phoenix Austin Campus.
Discover Leander Today
Those looking for a new place to call home should consider Leander, Texas. This affordable Austin suburb has a booming job market and an reasonable cost of living. Additionally, there are plenty of things to do in the city, and the climate is perfect for those who love the outdoors. If that's not enough, those living in Leander have access to the whole of the Austin metro area. There's a lot to love about living in Leander.