Moving to Lubbock TX: 10 Things to Love About Living in Lubbock
Posted by Texas Real Estate Source on Monday, January 9, 2023 at 3:17:07 PM
By Texas Real Estate Source / January 9, 2023
Comment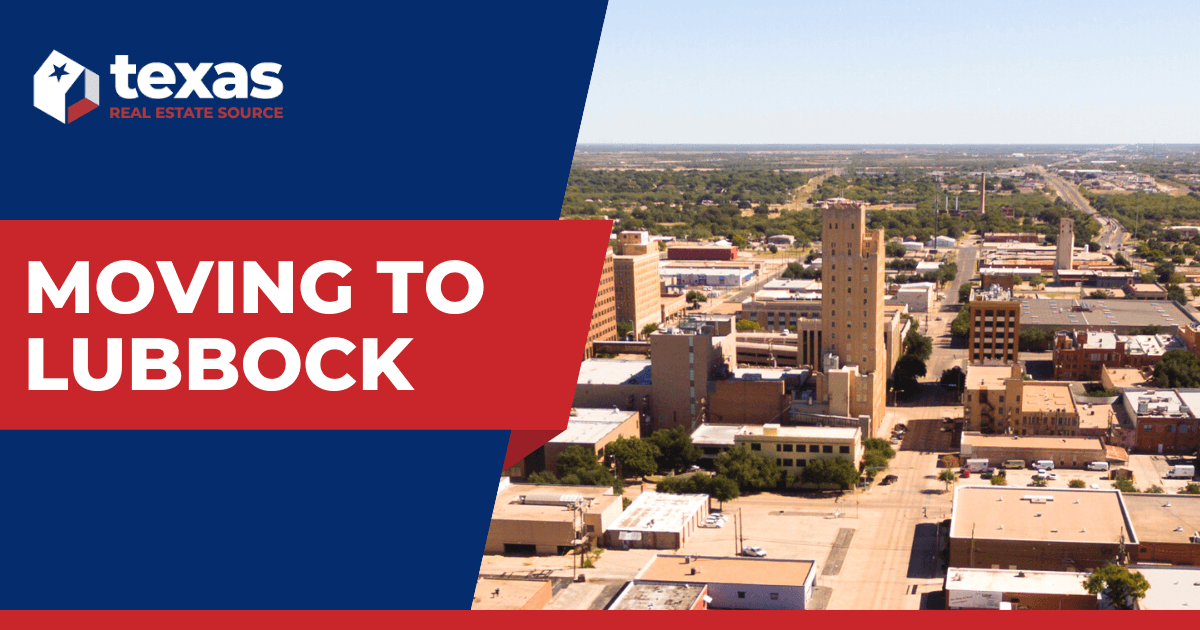 Living in Lubbock, TX
For those seeking a Texas city lifestyle with small-town charm, Lubbock might be the perfect match. Short commutes, things to do, places to eat, people to meet—that's Lubbock. Though it's relatively small compared to some of Texas' larger cities, Lubbock is one of the fastest-growing in the state. Job growth is through the roof, unemployment is falling, and houses in Lubbock are far more affordable than in bigger cities.
Not only is it growing, but Lubbock's small business focus recently landed it in the top 25 places to start a business. That's great for business owners and consumers. Who doesn't want those small but surprising restaurants, coffee shops, and bakeries to liven up the place? Though this part of Texas is rural, Lubbock balances peaceful rural scenery and exciting big-city amenities. Keep reading to learn everything there is to know about moving to Lubbock.
10 Reasons to Move to Lubbock
Among the fastest-growing Texas cities, here's a list of reasons why many people are making the move to Lubbock:
The cost of living is low.
The housing market is thriving.
The land is plentiful and relatively inexpensive.
Unemployment is low, and job creation is high.
It's a great place to start a business.
Animal owners love the pet-friendly stores, hotels, and dog parks.
A wide selection of indoor and outdoor activities.
Big-city perks without the long commutes.
Active nightlife and bar scene.
Easy access to an international airport.
The Cost of Living in Lubbock
The cost of living in Lubbock is very affordable. In 2021, Lubbock was voted the ninth-most affordable city in the United States. That's no mean feat. At nearly 8 percent below the national average, housing, transportation, and rent prices are more affordable than comparably sized U.S. cities.
Median home prices in Lubbock are estimated to fall between $130,000 and $360,000. While this is a pretty broad range, some explanation might be whether extremely high-value homes are factored into the average. Overall, housing in Lubbock is 43 points below the national average, making it easier to secure a down payment and making this city one of the most affordable metros in Texas for first-time homebuyers.
The difference in rent prices are negligible between the metro area and other parts of Lubbock, so housing seekers have more options and opportunity. One could expect around $635/month for a studio apartment; $726/month for a one-bedroom; $880/month for a two-bedroom; $1,272/month for a three-bedroom; and $1,546/month for a four-bedroom rental.
The cost of utilities in these low-cost homes is slightly higher than the national average at around $169 a month for energy bills and $180 for phone bills. The average water bill also sits above the national average. The bills are packaged with separate water fees like wastewater. Thankfully, residents enjoy five percent lower costs than the national average to eat and buy groceries in Lubbock.
As a mid-sized city, transportation in Lubbock is pretty cheap and easy. Gas prices are 14 percent lower than the national average, and commutes generally only run about 18 minutes.
Lubbock Job Market
The job market in Lubbock is a rising star among U.S. cities. With unemployment rates lower than the U.S. average, Lubbock expects nearly 40 percent job growth in the next 10 years. Not only is Lubbock great for startups, but there are also several high-paying, job-producing companies in Lubbock that keep residents employed.
While Lubbock has always been an education, agriculture, and healthcare hub, new technology, manufacturing, and finance businesses are filling in Lubbock's business centers. A relatively new California-based addition, Hoverstate, has set up shop in downtown Lubbock offering computer programming positions. Another tech-based company, CieloIT, provides tech support and infrastructure design in the area along with Tyler Technologies.
Tech may be growing, but the goliaths of the Lubbock economy are more based on the city's foundation. Food manufacturing companies like Shearer's Foods Inc. and Sun Gold Foods Inc. provide large factory and support jobs.
Though there's plenty of manufacturing jobs, there are also plenty of private and public employers. Some of the largest private employers include United Supermarkets, AT&T, Walmart, Excel, and Suddenlink. Some of the largest public employers include Texas Tech, Lubbock ISD, The U.S. Postal Service, and the Texas Tech Health Sciences Center.
Largest Industries in Lubbock
The manufacturing industry is perhaps the most prolific in Lubbock. With companies like X-Fab and Purina Mills and the food manufacturers mentioned above, not only are jobs always available, but Lubbock is making a name for itself with innovative technology through companies like X-Fab.
The healthcare industry is founded on Texas Tech's University Health Sciences Center, ranked in the top eight schools contributing to the medical industry's workforce like UMC Health System, Bayer, and Providence. In the medical sector, standard hourly pay is higher than the city's average at $30 for Registered Nurses and $21 for Licensed Vocational Nurses.
Lastly, education is a massive source of jobs for teachers and graduates entering the workforce from Texas Tech. Lubbock Independent School District employs nearly 2,000 teachers at a range of 33,000 to 58,000 a year. Another nearby district, Frenship ISD, employs teachers at an average of $50,000 a year.
Things to Do in Lubbock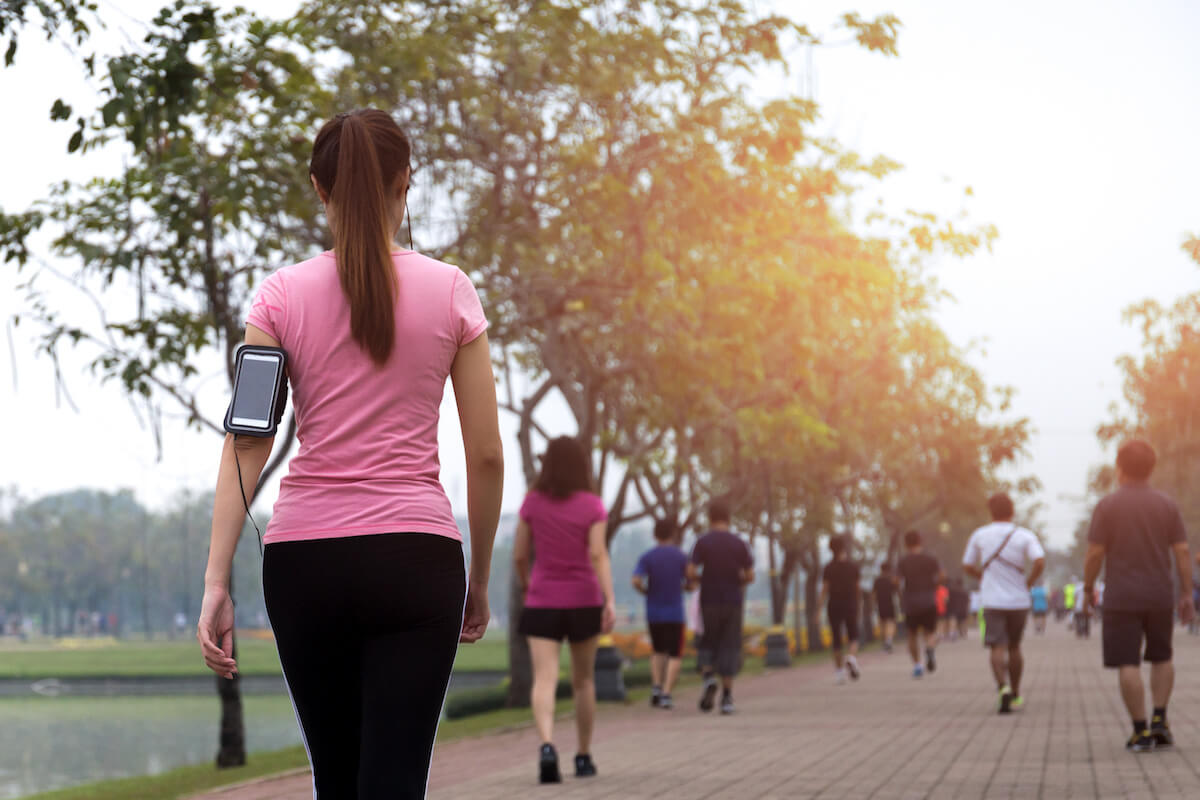 Because Lubbock fits in a nice niche between rural and urban, there are various things to do in the area that balance out either lifestyle. Its proximity to popular hiking and outdoor locations allows a bit of travel and camping opportunity, but there's plenty to do in town. Don't forget the breweries, bars, and top-rated restaurants.
Outdoor Activities in Lubbock
From recreation to relaxation, Lubbock has the outdoor wishlist covered. If a resident is into sports, 4ore offers competitive golf games with more than 18 holes. Need a break from the Texas heat? Try Southwest Aqua Sports, or visit Lubbock's Buffalo Springs and Alan Henry Lakes.
Why not try the Prairie Dog Town in Mackenzie Park? Trails, canoeing, tubing, and camping are always available at one of Lubbock's many parks.
Lastly, Joyland is a family-owned amusement park that has been serving the Lubbock community since 1948. It's got seasonal hours, though, so take advantage of it while it lasts. Lubbock Water Rampage has a 35-year track record in Lubbock, and their $25 admission includes the cost of a tube.
Restaurants, Breweries, and Bars in Lubbock
Around town, there are a few restaurants that have made names for themselves. Vizo's African Bar and Restaurant is dine-in, take-out and has a nearly perfect track record of five-star reviews. Las Brisas is a little higher-end and an excellent place for a steak. Finally, The West Table Kitchen and Bar keeps customers singing its praises.
For hoppy outings with friends, there are several breweries worth a visit. Two Docs Brewing Co. and The Brewery LBK are two modern, atmospheric breweries for a relaxed drink with beer friends. The Plains Brew Co. offers a slightly different take with their location overlooking a vast and wild plain right in their backyard.
Finally, for a broader range of choices, check out the best bars in the city. The Library Bar is a college bar, but any are welcome in this immensely classy joint, and Flipper's Tavern draws customers for its unique, retro appeal.
Nightlife in Lubbock
Lubbock is a vibrant town with plenty of exciting nightlife venues. Cactus Theatre is a vintage theatre repurposed for concerts, local musicians, film screenings, seminars, and more. If black-tie affairs are a little more relevant, there's also the Lubbock Symphony Orchestra. Kong's offers drinks, dancing, and limousine transport, and Little Woodrow's is a 21 and up establishment with games, great outdoor seating, music, and food trucks.
Lubbock Climate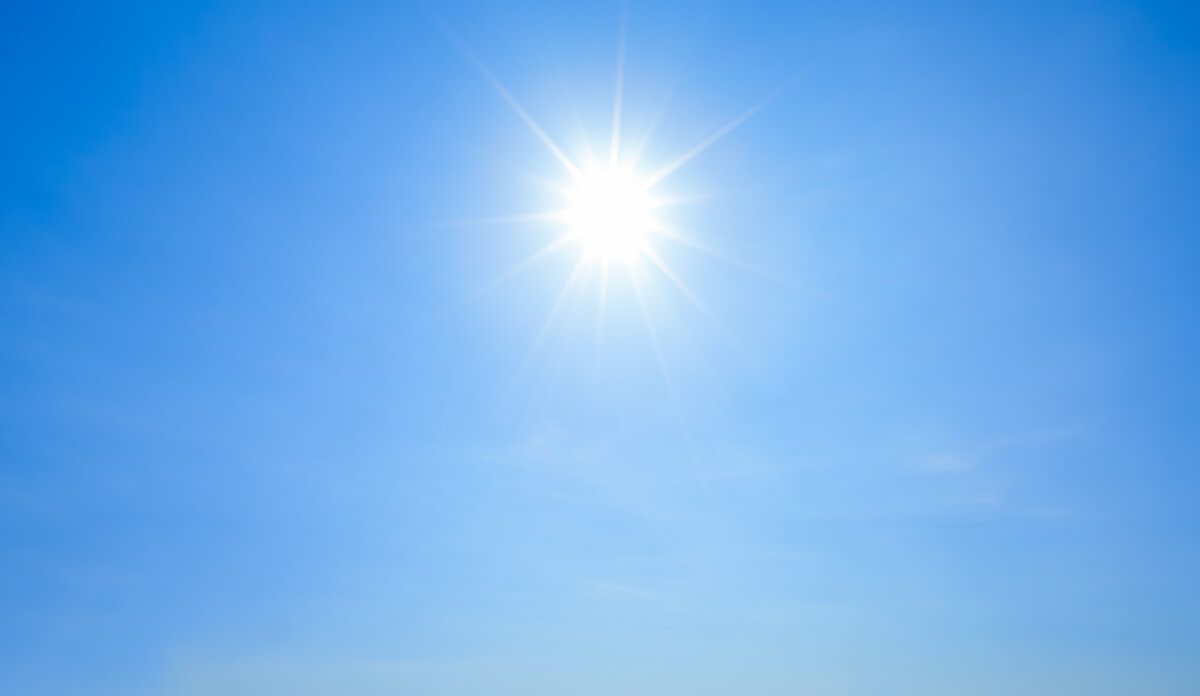 Residents of Lubbock enjoy plenty of sunny days. The city gets 18 inches of rain below the national average each year and 21 inches below the national average for snow. At the same time, it's sunny most of the year, with summer averages in the 90s, and winter averages consistently above freezing. Despite some high temperatures, the comfort index for Lubbock weather is still pretty high. For those wanting to visit the area, be aware that extreme cold is more common in December and January, and extreme heat is present from June through September.
Lubbock Traffic
Though Lubbock is one of the fastest-growing cities in Texas, commuting is still a breeze. With low gas prices and easy highway access, the average round-trip commute is just over half an hour and barely inconvenient. The busiest times to drive in Lubbock are between 7 and 8 in the morning.
Not only that, but the idea that you can get anywhere in town in 15 minutes pretty much holds. Thankfully, proactive work on highways has kept congestion down and traffic flowing free. Getting to work and back quickly vastly contributes to worker satisfaction in Lubbock, and the city's rating in the Top 5 Cities for Work-Life Balance is proof of that.
As far as finding and paying for parking at the workplace, free-to-use parking lots don't seem to be in shortage except for $7 a day fees for airport parking. One negative aspect of widespread parking is that some residential neighborhoods have faced limited parking to accommodate those who don't live in their communities. To help solve the parking issue, the city has implemented a parking permit program in some neighborhoods to dissuade outside visitors from parking in residential areas.
Alternative Routes
The Lubbock area has a few highways to choose from if traffic does get backed up. I-27 is a popular option, increasing the likelihood for traffic; however, US 62, US 83, US 84, and US 87 are available for re-routing the overflow. Another major highway, Texas State Highway 114, intersects with US 82 and US 84. This route feeds from the Dallas/Ft Worth metroplex. Fortunately, the Loop connects to each and helps drivers avoid possible traffic at several junctions.
Public Transportation in Lubbock
Lubbock's Citibus offers on-demand ridesharing to accommodate any traveler's needs. Their CitiAccess program accommodates Lubbock citizens with disabilities with their on-demand service. Finally, though charter transport is reserved for private charter companies, charter passes are still available for students at around $50 for a summer pass.
Additionally, all the usual ridesharing companies are available, from Lyft to Uber. Lubbock also has a few taxi companies; Yellow Cab of Lubbock and West Texas Cab Company are among the highest-rated. While the average fare is hard to predict, Yellow Cab offers a quote tool on their website for those planning a trip.
Schools in Lubbock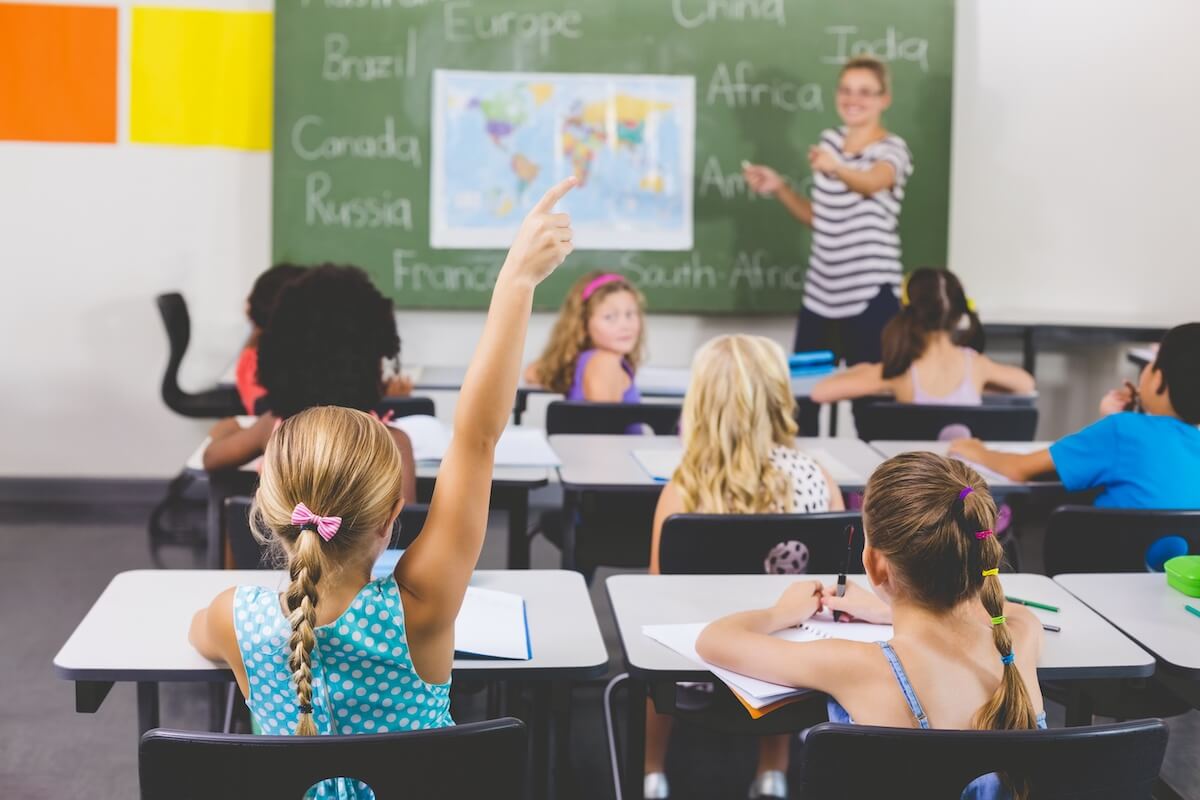 Education in Lubbock isn't just a great job provider; Lubbock ISD is home to nearly 30,000 students, and the student-teacher ratio is lower than the national average at 14:1. There are plenty of choices with more than 29 elementary schools, 10 middle schools, and five high schools in Lubbock.
Another nearby district, Frenship ISD, serves a smaller population at around 14 total schools with 10,300 students.
Higher education is a big part of the Lubbock community. Texas Tech recently ranked in the top 50 U.S. public research institutions. Its medical program, Texas Tech University Health Sciences Center, provides aid to the Lubbock area and creates top-level graduates. Another institution in the area is Lubbock Christian University, a private college with just over 2,000 students.
Lubbock Meshes City Life with Rural Benefits
Living in Lubbock comes with all the benefits of city life (the activities, the bars, the thriving job market) and the best living in a rural area (the parks, land ownership, and lots of local food). As a fine mixture between the two, Lubbock has a lot to offer.
For Lubbock residents and those looking to move into the area, there are some considerations. The cost of living is low, transportation is cheap and easy, and groceries are affordable and accessible.
Summer activity spots abound, and high-rated restaurants around the city will satisfy any appetite. All the pet-friendly stores and restaurants could also make the transition easy.
Housing is cheap, and the desert-like appeal of the Texas plains promises wildlife, phenomenal sunsets, and peaceful scenery. Plan a visit today to see why Lubbock is a top city for people moving to Texas.
Ready to discover your next home in Lubbock? Call The RealFX Group at (512) 956-7390 to get in contact with an experienced local real estate agent today and let us help you find your dream home in Lubbock, TX.