Is Missouri City TX a Good Place to Live? Moving to Missouri City
Posted by Texas Real Estate Source on Tuesday, December 27, 2022 at 9:09 AM
By Texas Real Estate Source / December 27, 2022
Comment
Moving to a new city can be a large undertaking. Many potential residents spend hours scouring the internet in hopes they will find key pieces of information to help make their relocation decisions a little easier. If you are considering moving to the Houston Metro area, you aren't alone. The city of Houston has experienced one of the largest growths in population in the nation and has over 7.2 million residents.
It's no surprise why people are flocking to this metropolitan area. Houston boasts a lower cost of living compared to many other large metropolitan areas, no state income tax, warm weather, a wide variety of cultures and neighborhoods, and a plethora of job opportunities. The Houston/Woodlands/Sugar Land area covers 9,444 square miles—larger than five U.S. states. It incorporates 124 cities, each with its own perks and charm.
Missouri City is one of the 124 incorporated cities. This popular Houston suburb is located southwest of downtown Houston and has an approximate population of over 75,000. The city is mostly in Fort Bend County, with a portion in Harris County. This guide will give you everything you need to know about living in Missouri City, TX, before you get here.
10 Reasons to Move to Missouri City
Missouri City is growing fast. Here are a few of the reasons new residents are clamoring to live here:
Ongoing master-planned community development
Thriving job market
Reasonable commute to downtown Houston
Near multiple major shopping centers like First Colony Mall and The Galleria
Plenty of parks, country clubs, and green spaces
Opportunities for luxury waterfront and golf course real estate
Fort Bend ISD and Houston ISD schools
Affordable cost of living—get more for your dollar
Variety of cuisines available
Public transit includes park & ride and curb-to-curb services
Cost of Living in Missouri City
Texas is widely known for its lower cost of living. From groceries to gas and no state income tax, prices in Texas are often less expensive. So, where does Missouri City rank?
The typical home for sale in Missouri City lists for a median price in the mid-$400s, a bit higher than the national median home price of just under $400,000. Of course, home values depend on the size, condition, and location of the home. Larger luxury homes are often valued at upwards of $1 million, and the most luxurious listings can approach $2 million. Homes at the high end of the real estate market typically come equipped with five or more bedrooms, four to six bathrooms, 5,000+ square feet of living space, lot sizes of multiple acres, and finishing touches so sumptuous they can make any homebuyer feel giddy.
On the other hand, there are plenty of budget-friendly builds, too. Two- and three-bedroom condos for sale in Missouri City are typically priced from the high $100s to the high $500s, with the more expensive units typically being townhomes in style. Additionally, the average apartment rent for a 957 sq ft. apartment is $1,615.
Healthcare costs are lower than average. Missouri City residents also have convenient access to hospitals in Houston, which include some of the top specialist hospitals in the country. On average, single adults in Missouri City can expect to pay around $3,800 per year, lower than the state average of around $3,950 and the national average of about $4,270.
Costs like transportation are a bit higher than the nationwide average, but not too drastically. For example, a single person in Missouri City can expect to spend around $10,400 on transportation, compared to the $9,760 national average.
Food costs in Missouri City are a bit higher than the Texas state average but still lower than the nationwide average. A household of four can generally expect to pay just over $8,700 annually, compared to the Texas average of around $8,360 and the national average of around $9,350.
The local school taxes of both districts serving Missouri City, Fort Bend ISD and Houston ISD, are ranked in the top six lowest of 23 nearby districts. At just over $2,100 per capita, state tax collections are lower than the national average of around $3,150.
Job Market in Missouri City TX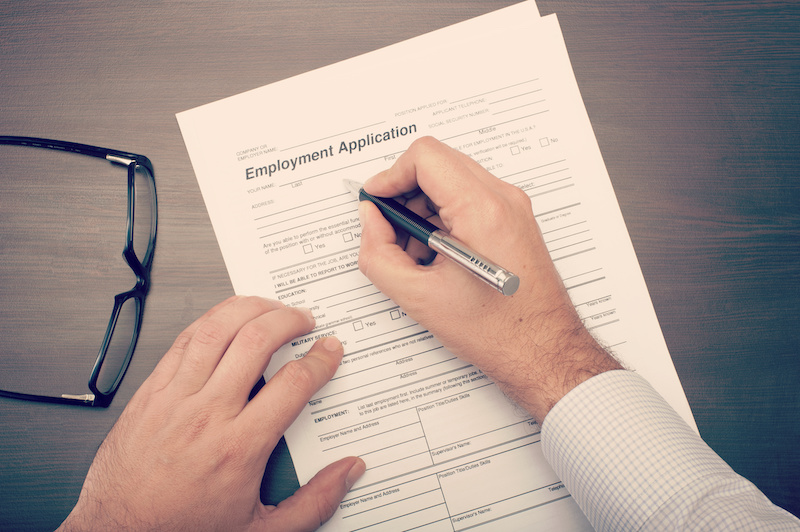 The job market is healthy and thriving in Missouri City and the surrounding areas. The city has experienced a 3.2% job increase year-over-year, with growth projected at 30% in the next 10 years. Many people commute to nearby locations such as Downtown Houston, the Fort Bend Business Park, CityPark Logistics Center, etc.
Major employers near Missouri City include Amazon, Aldi, FedEx, UPS, and Schlumberger. Fort Bend Independent School District and Houston Independent School District are also major employers, with 13,000 and just over 27,000 employees respectively.
Many employers offer job fairs, open interviews, and other services to help you get hired. Be sure to check out each individual employer's page as well as the Missouri City website to see what is currently being offered and upcoming hiring events.
Popular Industries in the Area
Popular industries in Missouri City include Health Care and Social Assistance, Education services, Retail, Professional, Scientific, and Technical Services, Manufacturing, Accommodation and Food Services, Transportation and Warehousing, Wholesale Trade, Finance, Public Administration, and Construction.
The most specialized and highest-paying industry in Missouri City is Mining, Quarrying, and Oil and Gas Extraction, with average salaries of nearly $119,000. No big surprise there—the Houston area in general is heavily supported by the oil and gas industries. Other top-paying industries include Agriculture, Forestry, Fishing, Hunting, and Mining, with average salaries of over $100,000.
With a wide variety of employers and industries, you are likely to find something that will fit.
Things to Do in Missouri City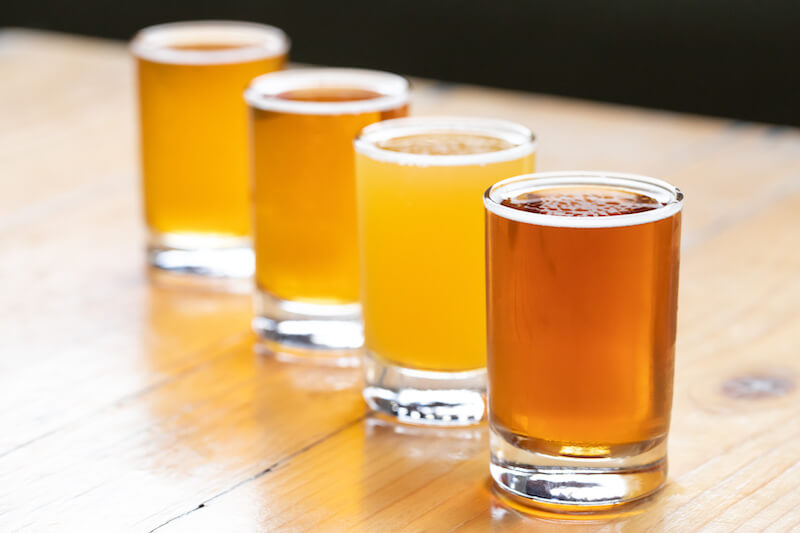 Missouri City is home to a variety of fun activities everyone can enjoy. No matter your indoor or outdoor preferences, the entire Houston metro area is packed with fun things to do.
Outdoor Activities
Missouri City makes it easy to get your Vitamin D, fresh air, and nice long walks. The Missouri City Parks and Rec department maintains and operates over 515 acres of parks, 14.4 miles of trails, and an additional 501 acres of undeveloped parkland.
Head to Buffalo Run Park for sand volleyball, fishing, geocaching, and great BBQ spots. Or you can utilize the Sta-Mo Sports Complex with baseball and softball fields.
Baseball fans are just 17 miles from Minute Maid Park, home of the 2022 & 2017 World Series Champions, the Houston Astros. Check out the 28.97-acre stadium at a baseball stadium tour or enjoy peanuts and crackerjacks among some of the most spirited baseball fans during a game.
Restaurants and Nightlife
There are no shortages of restaurants or nightlife in the greater Missouri City area. Whether you're interested in fine dining or prefer the dive bar scene, there is something for everyone nearby.
There are more than 20 nightclubs less than 5 miles from Missouri City. Check out Bogie's for Karaoke Night or MoCity Sports Grill for a night of line dancing and wings.
There's plenty in store for brewery fans, too. Check out the Texas Leaguer Brewing Company for "beer with a passion." They craft IPAs, Belgian-style ales, blonde ales, pilsners, porters, and more. The Leaguer also offers events like Steak Night, Beer & Pie pairings, and sports watch parties. There are an additional 20+ breweries nearby.
Shopping
Shoppers living in Missouri City will be overjoyed at the nearby palm tree-lined luxury shops at Highland Village, 322,000 square feet of retail at River Oaks Shopping Center, and the large and luxurious Houston Galleria with over 400 stores.
Those looking for some deals and steals are also less than 36 miles from two major outlet malls: Tanger Outlets (Texas City) and the Houston Premium Outlets (Cypress).
Climate in Missouri City
If you've heard any discussion about Texas weather, it probably sounds something like, "If you don't like the weather in Texas, just wait five minutes." Much of the overall Texas climate moves quickly, and any one type of weather doesn't stay long. Texans experience all kinds of weather, from boiling hot to icy cold.
Those living in Missouri City often experience a fair amount of humidity, an average of 50 inches of rain per year, an average of 207 sunny days per year, and little to no snow. The moderate climate makes living in Missouri City comfortable. However, it does experience those legendary warm and wet Texas days.
The best times to visit Missouri City are typically late March through May and October through November. During the spring months, the weather is an average of 76 degrees, and during the fall, the average is 80 degrees.
Traffic in Missouri City, TX
Houston has over 4,000 miles of highways within the city alone. As with most areas near major cities, traffic exists, particularly if you're commuting to business districts downtown. Leave any area between 4:00 and 6:00 p.m., you are bound to experience some traffic. However, there are many apps and websites dedicated to helping you prepare or bypass high-traffic areas in real-time.
The area also offers several toll roads that help to cut and mitigate much of the morning, late afternoon, and early evening traffic.
The quickest route from Missouri City to Downtown Houston is just 17 miles. But, of course, the traffic conditions play a role in how long it takes to get there. There are two main routes used to get to downtown: the US-90 ALT W to the Loop, and the Sam Houston Tollway, both leading to Highway 288 South. The tollway is slightly longer in distance, but often shaves off a few minutes of the commute. They also merge with 288 at different points, so it's worth taking a quick look at the traffic radar for potential traffic jams you can avoid by switching routes.
From downtown, drivers needing to go north towards the city of Dallas (258 miles away) can take I-45 S, and those needing to go west toward the city of Austin (166 miles away) can take State Hwy 71 E and 1-10 E.
Missouri City's close proximity to major roadways makes car travel in the area uncomplicated, especially if you're prepared for some stop-and-go traffic at peak times.
Public Transportation in Missouri City
There are several public transportation options in Missouri City. Commuters often use the Park & Ride Bus service, which offers rides to the city of Conroe, Downtown Houston, the city of Katy, the city of Cypress, and other cities in the Greater Houston area, ranging from $3.25 to $8.00 each way.
Residents can also utilize the METRO curb2curb service, which provides transportation within a defined zone in Missouri City. It can also connect you with larger METRO transportation routes to help you reach the Texas Medical Center or the downtown Houston area.
Missouri City also offers the MCTX community connector, which provides on-demand curb-to-destination service within city limits for $1.25 each way. The community also has access to rideshare apps like Uber and Lyft, as well as a few nearby taxi services.
Missouri City is relatively close to two airports: William P. Hobby Airport (HOU) 18 miles away and George Bush Intercontinental Airport (IAH) 37 miles away.
This city's ideal location puts residents near everything that metropolitan living has to offer.
Schools in Missouri City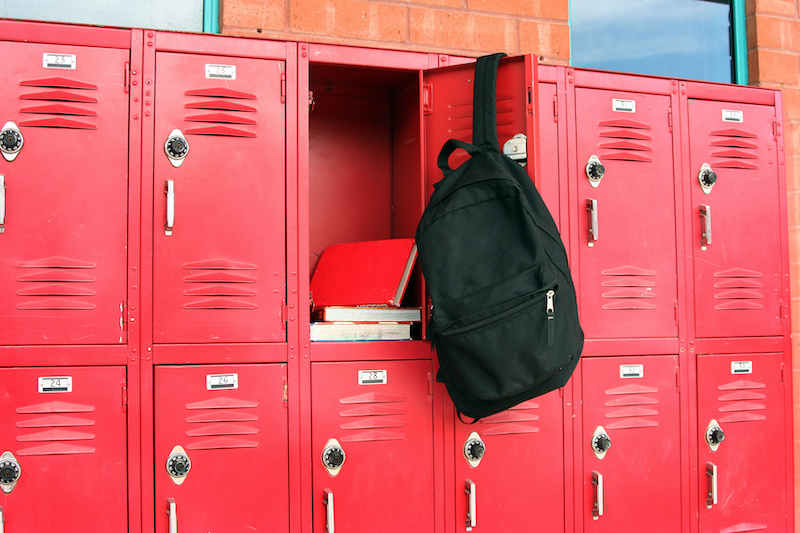 Most schools in Missouri City are zoned to the Fort Bend Independent School District. However, some subdivisions, such as Colony Crossing, Fondren Park, and Fonmeadow, are zoned to the Houston Independent School District.
The Fort Bend Independent School District is nationally recognized and serves more than 78,000 students. It is the 8th largest district in Texas. FBISD offers student-to-teacher ratios of 16:1 and has a 94% graduation rate. They offer special programs such as Gifted and Talented; fine arts programs including orchestra, specialized music programs, and dance; and dozens of organized sports teams.
The Houston Independent School District is the largest school district in Texas and the eighth largest in the United States. HISD has 276 campuses serving nearly 200,000 students. The district features a 17:1 student-to-teacher ratio and has an 83% graduation rate. The district also boasts over $309 million dollars in scholarships and financial aid offered to graduates.
Households looking for alternative education options have many choices as well. The Harmony School of Science, International Leadership of Texas, Houston Classical Academy, Southminster School, WIDE School, and Sharp Minds School each offer private education in Missouri City.
Ready to Come Home to Missouri City?
Missouri City offers the best of Texas living, having homes of every size and style with the urban benefits of a major metropolitan area. With a thriving job market, warm climate, and a myriad of things to do, it's no wonder that the Houston area is one of the biggest cities in the nation and still growing. Missouri City gives residents a home away from the fast-paced urban zone and plenty of local attractions while still being convenient to all the reasons people move to Houston.
Thinking about a new home in Missouri City? Call The RealFX Group at (512) 956-7390 and get in contact with an experienced local real estate agent today. We're ready to help you find the perfect Missouri City home.