Moving to Pasadena: 7 Reasons to Love Living in Pasadena TX
Posted by Texas Real Estate Source on Friday, December 9, 2022 at 12:48 PM
By Texas Real Estate Source / December 9, 2022
Comment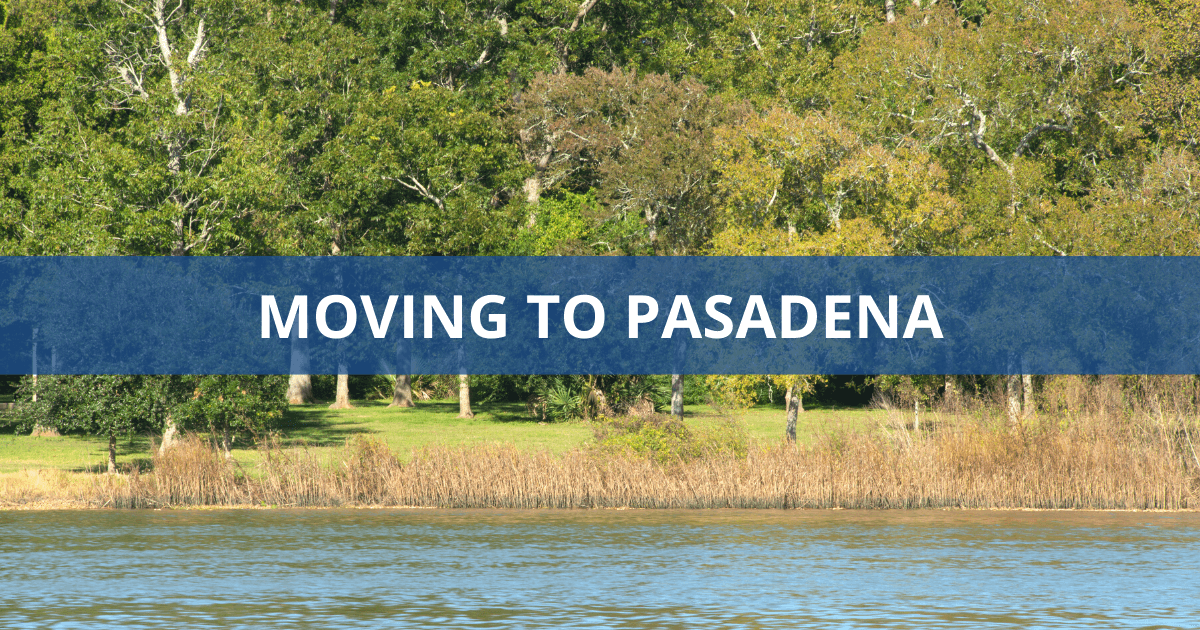 Living in Pasadena, TX
Thinking of moving Pasadena, TX? If so, good choice. According to several sites, Pasadena, Texas, is among America's best suburbs. But what can one expect when they arrive? Keep reading for an overview of topics such as the cost of living in Pasadena, the job market, and the local climate that can help make a new resident's move to Pasadena, Texas, a success.
10 Reasons to Move to Pasadena, TX
People are moving to Pasadena, TX, for a variety of reasons, including affordability, career opportunities, and natural attractions. Here are just 10 reasons why people love living in Pasadena:
The cost of living is more than 10% lower than the national average
The median home price is almost $100,000 more affordable than in Houston
Multiple major employers in the energy sector are headquartered in Pasadena
Beautiful outdoor areas
Close to Trinity Bay, Clear Lake, and Buffalo Bayou
Local shopping and dining is fantastic
Warm weather year-round
Reasonable commutes to downtown Houston
Pasadena ISD and multiple nearby universities
Easy freeway access for travel throughout the metro
Cost of Living in Pasadena, TX
Pasadena is the second-largest city in the Greater Houston area, but its bigger size doesn't mean bigger costs. The cost of living in Pasadena, Texas, is about 11% lower than the national average. Texas also doesn't have state property taxes or income taxes, which means residents can put more money in the bank. For the most part, Pasadena's cost of living index is similar to Texas as a whole.
Pasadena homes for sale typically range from the high $60,000s for condos and low hundreds for single-family homes to over $1 million for luxury homes. Housing expenses are a whopping near-20% lower than the national average, and grocery costs aren't far behind at around 13% lower. A typical single adult will generally spend just shy of $3,000 per year on food costs in Pasadena and may spend just over $9,000 per year on transportation. One category in which Pasadena residents may see higher bills is utilities, which are about 11% higher than the national average.
Health care expenses in Pasadena are typically around $3,600 annually. Not only is health care about 9% more affordable than the national average, but Pasadena also has access to the Houston metro's top-tier health care system. Local hospitals include the Bayshore Medical Center and HCA Houston Healthcare Southeast. Overall, a doctor's visit might cost about $101, and a trip to the dentist might average about $87. For those with furry friends, the average vet visit typically costs less than $50.
Popular Neighborhoods in Pasadena, Texas
One of the more common questions prospective residents ask after deciding on a city is "where should I live?" While the answer depends on the individual, Pasadena, Texas, has many options. Here's a quick look at some of Pasadena's popular neighborhoods.
Homes in Parkway Trails are part of a Houston master-planned community near San Jacinto College and the Pasadena Convention Center. Featuring both luxury townhomes and single-family homes, this neighborhood has several floor plans for new construction homes starting in the high $300s. Community amenities include a park, a scenic lake, a playground, and more.
Armandwilde is a Pasadena gated community with lake views and Mediterranean-style townhomes. Right next to Clear Lake City, residents have the choice of several new construction floor plans from the $300s to the $500s. Other Pasadena communities by developer Bayway Homes include Nantucket Hideaway and Summer Meadows.
Parkview Manor is a neighborhood nestled between the popular Strawberry Park, multiple schools and sports facilities, and the commercial areas along Spencer Highway, making the community convenient to many amenities.
Pasadena Job Market
The Greater Houston area has no shortage of career opportunities, and Pasadena is right in the thick of things. There's a wealth of opportunities in the construction and oil industries; compared to other cities, Pasadena has between 2.7 and 2.8 times as many positions in these fields as might be expected in a city of its size. Not only are jobs in the oil industry relatively common, but they also tend to be among the highest-paying positions in Pasadena, with a median salary of around $65,000.
Major employers headquartered in Pasadena include, but are not limited to:
Meador Staffing, a staffing agency with over 10,000 employees
Dixie Chemical, a specialty chemical developer and manufacturer
JVIC, a provider of turnaround and specialty services to process industries
TradeSTAR, a technical, electrical, and cabling-focused staffing agency
Intergulf Corp., a petrochemical company
Large employers in the area also include BP, Bayshore Medical Center, Afton Chemical Corporation, and LyondellBasell, among others.
For those looking further afield for employment, Downtown Houston boasts 10 Fortune 500 headquarters and a total of 22 throughout the Houston metro area, including Kinder Morgan, Waste Management, CenterPoint Energy, and Enterprise Products Partners, among others. There are also many opportunities in the oil and health care industries. The Memorial Hermann Health System alone employs over 26,000 people.
Popular Industries in the Area
Along with the prominent oil industry, construction and manufacturing are the largest industries in Pasadena, Texas, employing about 18% and 12% of the workforce, respectively. Since the city is located right next to the Gulf of Mexico, the abundance of petroleum companies among Pasadena's employers naturally follows.
However, these aren't the only key industries in Pasadena. The city is also primed for logistics and distribution, professional and technical services, retail, aerospace-related industries, and health care opportunities.
Things to Do in Pasadena, TX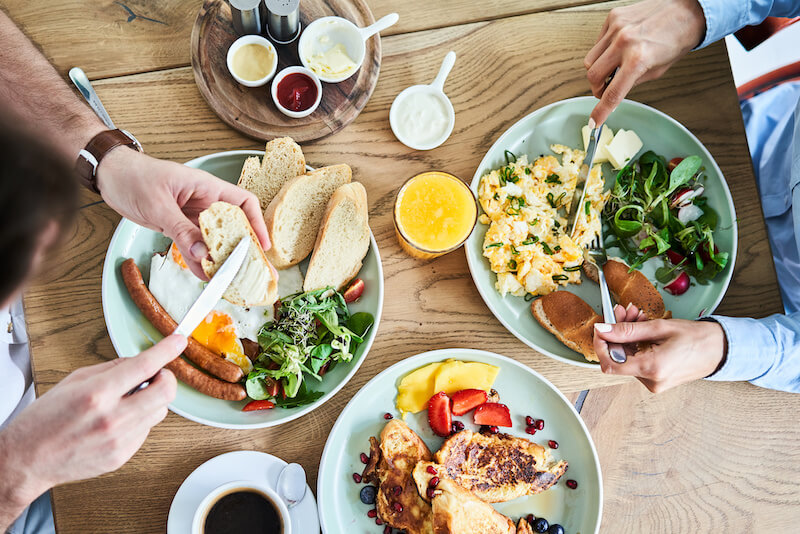 Pasadena has lots of opportunities for recreation and relaxation. While the metro area features gems like the Houston Zoo and Space Center Houston, there's plenty to do within Pasadena city limits as well.
Outdoor Activities
Looking for a refreshing walk or a fun splash zone? Pasadena has the locals covered.
The Armand Bayou Nature Center is a 2,500-acre expanse with more than 5 miles of trails, kayak tours, and wildlife. Don't miss the Discovery Loop, which takes visitors through wetlands, forests, prairies, and grasslands on a single walk.
Strawberry Park's featured attraction is its water park, which features water slides, a lazy river, concessions, water volleyball and basketball, and play structures in a shallow pool. However, those aren't the only amenities. This 60-acre park also includes green space, a pavilion, sports courts, trails, and more.
Clear Lake Park sits right between Clear Lake and Mud Lake and has a boat launch and fishing pier perfect for water recreation. It also has amenities such as playground equipment and a community center.
Restaurants and Nightlife
Eat, drink, and be merry may as well be one of Houston's mottos. While there's a wide variety of nightclubs and dining options in Pasadena, here are a few to get started.
The Second Chance Saloon is considered one of Pasadena's best nightlife spots. Dance the night away to live bands, a DJ, or karaoke with a bunch of friends!
Craving a tasty breakfast? Pappa Yolk's Grill is a family-owned and -operated breakfast and lunch place voted one of the best breakfasts in Houston. Order one of the rotating daily lunch specials or savor a plate of mouthwatering Texas French Toast with bacon. If it's past lunch, visit their sister restaurant, No Name Bar-B-Q, for slow-cooked deliciousness for dinner.
The Don'Key is a popular Tex-Mex restaurant dishing up homemade tortillas, street corn soup, shrimp diablo, sizzling fajitas, and other favorites. Stop by from 4–7 p.m. on weekdays to grab a happy hour Don'Keyrita or the beer of the day.
Rosewater Clear Lake is a cozy neighborhood bar focused on good drinks and a friendly experience. Sit out on the patio with a cool spritz cocktail or grab a hot toddy and a snack indoors.
There are also plenty of shopping opportunities in Pasadena. The Macroplaza Mall, formerly Pasadena Town Square Mall, features over 50 stores, live entertainment, and more. Other places to shop include Parkview East Shopping Center, Fairway Plaza, and Pasadena Oaks Shopping Center.
Pasadena Climate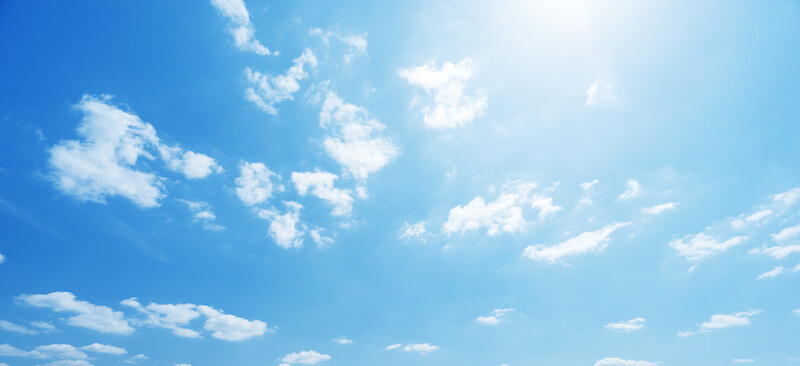 Pasadena's weather is comparable to most places in the Houston metro—long, hot summers, short, cool winters, and relatively high humidity year-round.
Pasadena residents are unlikely to have to deal with snow and ice. The coldest month of the year, January, only hits average lows of 47 degrees. Rainfall is much more common, with monthly averages between three and four and a half inches of precipitation. The wettest months tend to be May, June, September, and October.
From a weather perspective, Pasadena, Texas, tends to be most pleasant during April and October, with the spring window creeping into mid-May. The high temperatures during these months tend to be between 75 and 85, making them great for outdoor activities.
Be prepared for Pasadena summers by planning indoor recreation or taking advantage of the local water parks and lakes. Summers can reach average highs of 90 degrees and up from June through August, and the humidity is often greatest during this period as well.
Traffic in Pasadena, TX
Pasadena has two major highways running through it: the Pasadena Freeway and the Sam Houston Tollway. Everywhere except Pasadena, the Pasadena Freeway is called the La Porte Freeway, or, more formally, State Highway 225. It runs east-to-west through the north part of Pasadena, meeting up with the 610 Loop to the west and State Highway 146 to the east. The Sam Houston Tollway and Sam Houston Parkway, also called Beltway 8, run north-to-south through the city.
The Greater Houston area highways can be confusing to new residents because many have multiple nicknames. Consider keeping a list of Houston highway nicknames handy to make getting around and asking for directions an easier experience.
Residents who commute to Houston from downtown Pasadena may have a commute of as little as 20–25 minutes, taking the Pasadena Freeway to I-45. An alternate route is to take Pasadena Freeway onto the 610 Loop north, then head west on I-10.
Rush hour tends to be from 7–9 a.m. and 4–7 p.m. in the Houston area, so be sure to plan ahead. It may be a good idea to use a GPS or mobile app like Waze to keep an eye on traffic conditions.
Public Transportation in Pasadena, TX
Pasadena has a primarily car-focused transit culture, but there are a few options for residents who would rather take public transportation.
For those traveling to Downtown Houston, METRO bus route 5 (Southmore) runs from the western edge of Pasadena at Allen-Genoa Road to just north of Hermann Park in Houston's Midtown neighborhood. Another option is to hop off the bus at the Griggs Road and Beekman stop and take the 900 tram the rest of the way to Downtown.
Uber and Lyft can both be hailed in Pasadena, along with various traditional taxi services. Depending on the service, Houston area Uber base fares range from $1 to $14.75, and the cost per minute varies from $0.17 to $1.18. Lyft fares are priced similarly.
Pasadena Schools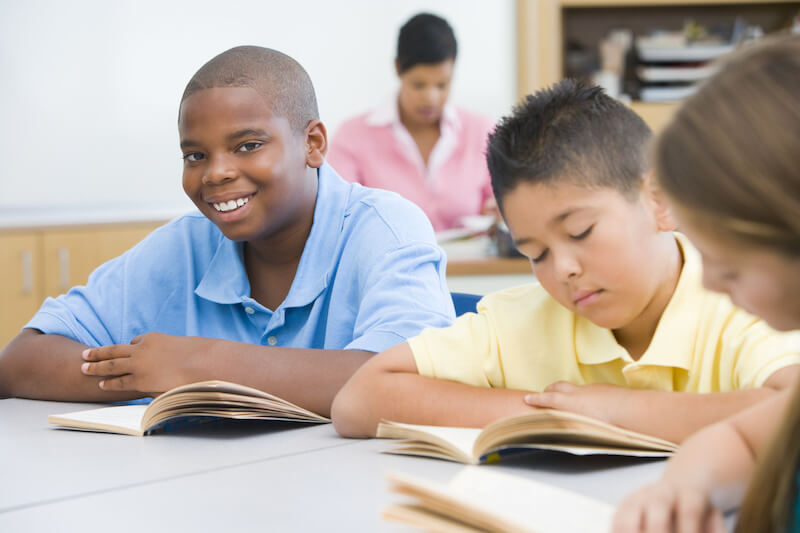 Pasadena is primarily served by Pasadena ISD. This public school district includes 36 elementary schools, 11 middle schools, ten intermediate schools, six high schools, and four alternative schools. In Pasadena ISD, elementary schools are pre-K through 4th grade, middle schools are 5th and 6th grade, intermediate schools are 7th and 8th grade, and high schools are 9th through 12th grade.
For those looking for private education, Pasadena is served by 11 private schools, totaling about 1,400 students. The majority are religiously affiliated. Some of the larger schools include the First Baptist Christian Academy with about 570 students from grades pre-K–12, the Star Montessori School serving just over 200 pre-K and kindergarten students, and the Pueblos Royal Christian School with almost 80 pre-K through 12th-grade students.
Pasadena, Texas, has its own public 2-year college, the San Jacinto College - Central Campus. It offers over 80 programs and 200 degrees and certificates in eight areas of study.
Nearby universities include the University of Houston and the University of Houston - Clear Lake. UHCL has over 9,100 students across more than 90 graduate and undergraduate programs and has branch locations in the city of Pearland and the Texas Medical Center. UH is much larger, with over 47,000 students. The University of Houston is the third-largest in Texas and is acclaimed as a highly active research university specializing in energy, health research, law, business, and environmental education.
Find Your Home in Pasadena, Texas
Moving to Pasadena, Texas, can be an exciting change for many people. Those moving from the big city of Houston will find a more leisurely pace in this smaller suburb, with beautiful neighborhoods full of trees and plenty of green space. Those moving from further away will find themselves near all of Houston's amenities with all the benefits of a suburban lifestyle. Homebuyers looking for a place to call home near Houston may find their perfect fit in Pasadena, Texas.