Moving to Pearland: 7 Reasons to Love Living in Pearland TX
Posted by Texas Real Estate Source on Sunday, December 25, 2022 at 1:02 PM
By Texas Real Estate Source / December 25, 2022
Comment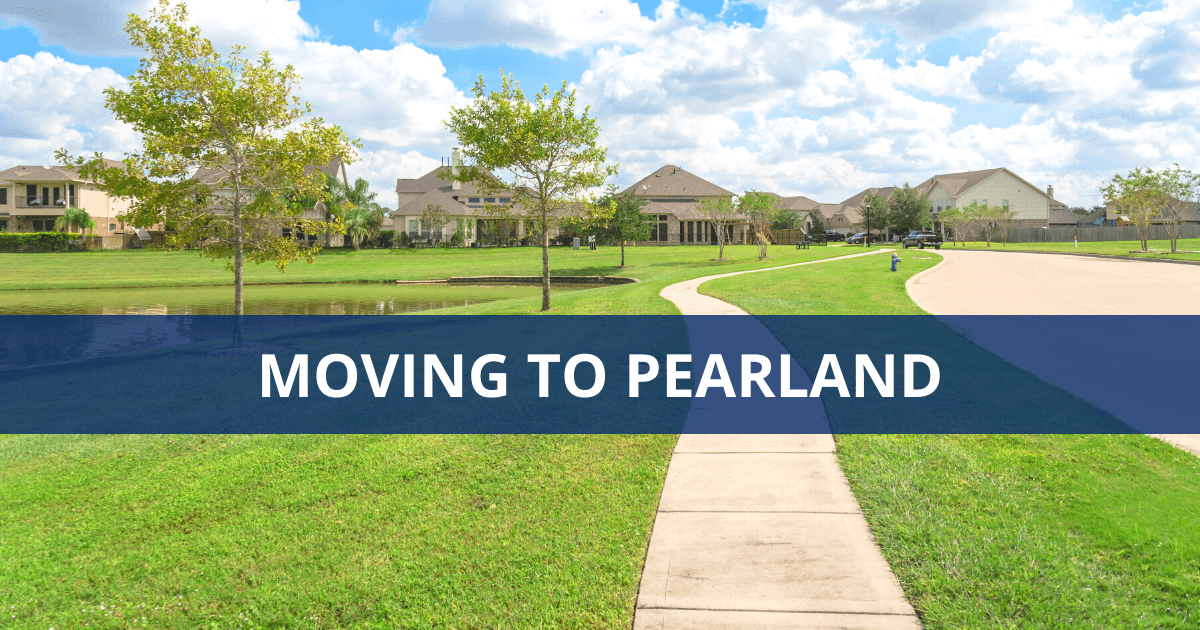 Living in Pearland, TX
Those thinking of moving to Pearland, Texas, will be happy to know plenty of great homes are available in this vibrant community just south of Houston. With its energetic atmosphere and a wide variety of entertainment and shopping options, Pearland is an ideal place to call home. But what should you know before you move to Pearland?
10 Reasons to Move to Pearland
While there are many reasons people love living in Pearland, let's start things off with just a few:
Many popular luxury neighborhoods
Thriving job market, particularly in health and energy
Easy commutes to downtown Houston via Highway 288 and Highway 35
Pearland ISD and nearby universities
Multiple local golf clubs
Third-largest city in the Houston metro area
Shopping such as Pearland Town Center
Over 175 acres of public parkland
Locally owned restaurants like Killen's Barbecue
Great weather for lush landscaping and year-round activities
Cost of Living in Pearland, TX
While Pearland's cost of living is higher than other communities in the Houston area, it isn't much higher than the United States average. While housing and transportation are more expensive factors, Pearland also offers a higher average salary, offsetting the increased cost of living. Pearland's median household income is approximately $105,000 and $56,500 per individual, about 68% more than Texas's average.
The median price of Pearland homes for sale is typically in the low $400s. The median rent in Pearland is around $1,360 per month for a one-bedroom apartment. Housing is typically more expensive than in Houston thanks to Pearland's abundance of high-end homes, but the typical rent is about equal.
Residents will, however, save money on things like utilities and health care. Pearland's utility costs come in at 94.1% of the national average, and healthcare is 84.8% of the national average. Gas prices are also slightly more affordable, generally ranging from $2.90 to $3 per gallon.
Though there is a sales tax rate of 8.25%, there's no income tax in Pearland due to being in Texas.
Pearland Job Market
Thanks to the city's strong economy and its proximity to Houston, the Pearland job market is thriving. Pearland has seen its job market increase by 3.1% over the past years. The number of jobs is estimated to rise by 40.2% over the next ten years, more than the U.S. average of 33.5 percent.
Top employers in Pearland include:
Pearland Independent School District
Dover Corporation
Memorial Hermann Pearland Hospital
Kelsey Seybold Clinic
The City of Pearland is also a significant source of employment in the area, employing over 800 workers and offering a wide range of career opportunities at all levels. In addition to jobs in city administration, employees may also work as first responders and public works employees. Additional career opportunities include those in education, teaching from preschool to high school.
Popular Industries in Pearland
In particular, the health care industry is one of the dominant industries in Pearland, consisting of nearly a quarter of all jobs. As the city is near Texas' Gulf Coast, it's unsurprising that there is also a healthy amount of energy jobs in Pearland. Jobs in the energy industry tend to be the highest paying.
Other top industries include educational services; manufacturing; and professional, scientific, and technical services. Thanks to companies like Base Pair Biotechnologies and Adient Medical, Pearland has also become known for life science jobs.
Things to Do in Pearland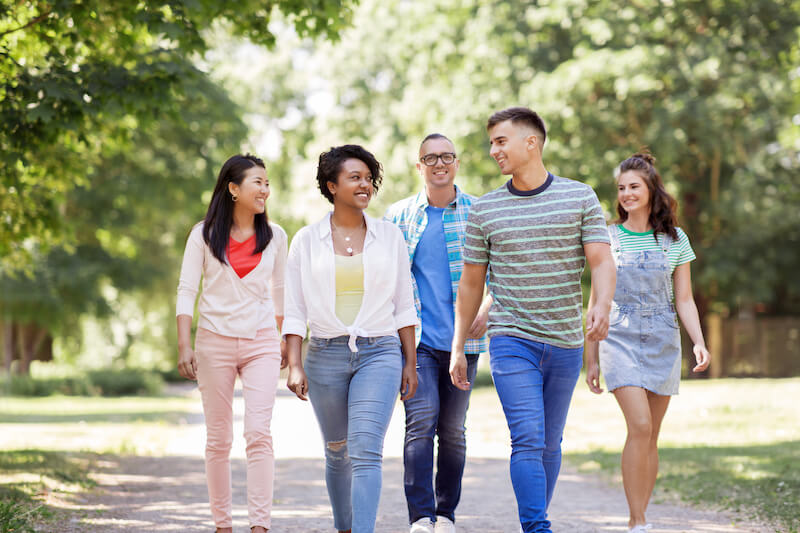 Pearland is growing fast, and it's little wonder why: there's so much for people of all interests to do. From shopping to theater to sports and much more, Pearland has everything one could need and want.
Don't forget to keep an eye out for any of the four-foot-tall painted pears that make up the Pear-Scape Art Sculpture trail! The pears were created by local artists and act as a walking tour through Pearland with puzzles that lead to the nine unique locations.
Outdoor Activities
Pearland offers many outdoor activities. The city features more than 175 acres of parkland with various activities, including fishing, trail walking, and children's play areas. Additionally, the city is home to several green spaces for sports such as soccer, basketball, and baseball. There are also numerous golf courses and a Shadow Creek Ranch disc golf course.
The Shadow Creek Ranch Nature Trail offers some of the best scenery in the city, and it's an excellent place for seeing and learning about wildlife, thanks to signs along the trail. The John Hargrove Environmental Complex & Wetlands provides another escape from the hustle of city life. This park is home to numerous species of native animals and is one of the best birdwatching spots in Pearland.
Local Attractions
Pearland has many local attractions for people to visit. The Pearland Town Center is a great place to go shopping or grab a bite to eat. At over one million square feet, the center includes over 70 stores, office space, and a hotel.
Residents have options for culture as well. The nearby Pearl Theater is home to musicals, plays, and more and has a capacity of just over 200 seats, so it's great for intimate shows. The Pearland Arts League Gallery and Kid's Backporch Productions offer more opportunities to enjoy the arts.
Residents willing to drive a little farther can visit famous places like Kemah Boardwalk for its rides and stores, Space Center Houston to enjoy its exhibits, and the Houston Zoo to meet some new animal friends. Houston has plenty to offer for sports fans between the Texans, Astros, Rockets, Dynamo, Dash, and more.
Restaurants & Nightlife
Pearland has plenty of options for food, ranging from standard chain restaurants to locally owned establishments. Like the rest of Texas, barbecue is extremely popular here. Killen's Barbecue is a highly touted restaurant that often has a line outside before it even opens and has been featured in magazines like GQ and Texas Monthly. Chef Ronnie Killen also owns Killen's Steakhouse.
Try a donut from Pena's Donut Heaven & Grill for something a little different. Flavors range from maple bacon to grilled cheese. Other favorite stops include Grazia Italian Kitchen and Emma's Mex Grill.
Those looking for a night out on the town will find plenty of bars and clubs in Pearland. The majority of these establishments are near the Pearland Town Center along Broadway Street. Residents can also visit breweries like Vallenson's Brewing Company and BAKFISH Brewing Company.
Pearland Climate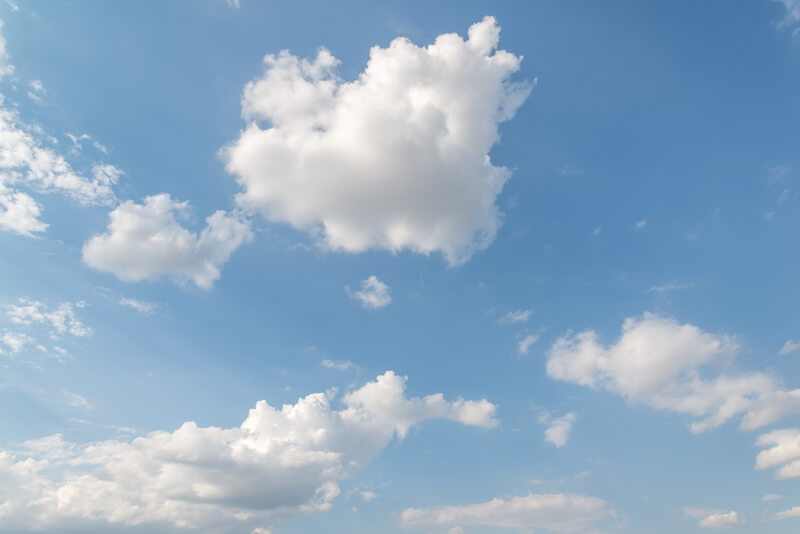 The Pearland climate is humid subtropical and temperate. The average summer high is around 95° F, with an average winter low of about 40° F. Pearland has a hot and wet season and a cold and dry season. The cold and dry season starts in December and ends in early May, which happens to be the best time to add new plants and enjoy outdoor activities.
Pearland residents can expect around 50 inches of rain per year. Most of this rain falls during the hot and wet season from April through September. Precipitation is distributed relatively evenly throughout the year, with February receiving the least precipitation on average and June receiving the most.
The best time to visit Pearland is from December to early May. The temperatures are milder during this time, and there is less rain. It allows visitors from places with cold winters to take advantage of the warmer Pearland climate.
Traffic in Pearland, TX
Pearland is relatively close to the city of Houston, making it a popular place for commuters. While Pearland doesn't have much traffic, residents may get delays when going to or from Houston, especially during rush hour.
The most popular commute start time is in the 7–7:30 a.m. range, although roads can begin getting busy as early as 6 a.m. Pearland residents tend to have commutes about 30 minutes in length, although some people can spend nearly an hour on the roads while others may drive for 20 minutes. The evening rush hour begins in Pearland at 4:30 p.m. and continues through about 7 p.m. Some extra traffic may also be present around lunch (11 a.m.–2 p.m.).
The main roads in Pearland are FM 518 (Broadway) and SH 288. SH 288 is often used to get to Houston, while Broadway takes residents through the heart of the city. Due to all the amenities alongside it, Broadway tends to be more congested than other Pearland roads.
Alternative Routes
Commuters to Houston can use SH 288, I-45, or I-10 and I-45. The route with SH 288 is the shortest by time (30 minutes) and mileage (21.4 miles). All three options take drivers on the toll road. Tolls along the Sam Houston Tollway range from $0.50 to $1.75 for two-axle cars and more for larger vehicles. Residents can turn off the main road to side streets to avoid tolls.
With three major routes present in Pearland, residents can choose from them based on their driving comforts and the road conditions. Accidents and general traffic conditions may push a commuter to take one route over the other.
Pearland Public Transportation
While Pearland doesn't have public transit within its city limits, there are numerous nearby options. The Metropolitan Transit Authority of Harris County (METRO) is the public transit system in Houston, Texas. It serves downtown, midtown, the Museum District, Texas Medical Center, and more.
For rideshare, Pearland residents can use METRO STAR. Harris, Brazoria, Chambers, Fort Bend, Galveston, Liberty, Montgomery, and Waller counties have numerous routes accessible through STAR. Riders split the costs of the van and its maintenance, fuel, parking, and tolls. Another option is the carpool matching site Carpool World.
METRO also offers the ADA-compliant service of METROLift. This service allows people with disabilities who can't board, ride, or disembark from a METRO fixed-route bus (even if it has a lift or ramp) to get around. The program uses minivans with ramps and vans with wheelchair lifts.
Schools in Pearland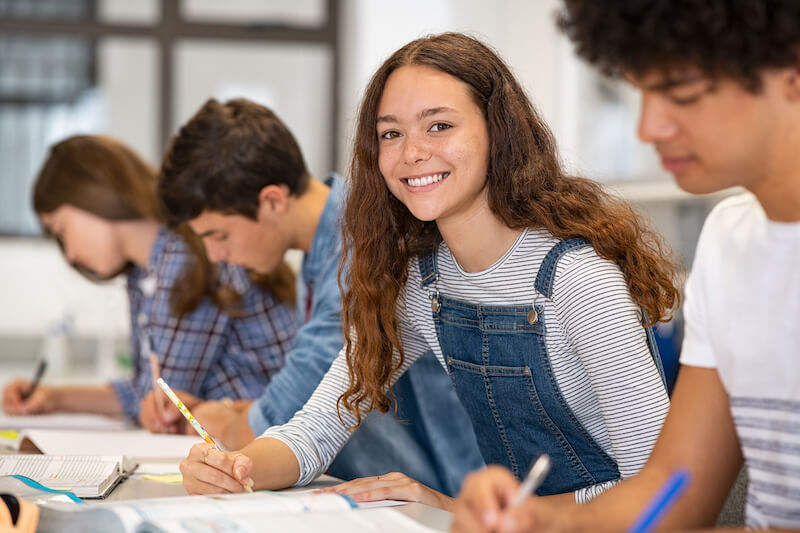 The Pearland Independent School District primarily serves students in Pearland. The district includes 11 elementary schools for pre-kindergarten through fourth grade, four middle schools for fifth and sixth grade, four junior high schools for seventh- and eighth-graders, and three high schools for ninth- through 12th-graders. Students may also attend schools in Alvin, Fort Bend, Clear Creek, Houston, or Pasadena Independent School districts.
Private schools in Pearland include St. Helen Catholic School, Eagle Heights Christian Academy, Heritage Christian Academy, and the Montessori School of Downtown.
Most higher-education opportunities near the city come from community colleges like the Alvin and Houston community colleges and San Jacinto College. Another option is the University of Houston–Clear Lake, which has a Pearland satellite campus. Otherwise, Pearland residents will need to commute to another Houston university. Options include Rice University, Houston Baptist University, and Texas Southern University.
Make Your Home in Pearland, Texas
Pearland's charm and proximity to Houston's amenities make it a great city to reside in. Between parks and trails, shopping, great restaurants, and a pleasant climate, there's always something to do. If a homebuyer is looking for a small city with exceptional amenities, Pearland may be a perfect fit.