Moving to Pflugerville: 7 Reasons to Love Living in Pflugerville TX
Posted by Texas Real Estate Source on Saturday, January 14, 2023 at 3:24 PM
By Texas Real Estate Source / January 14, 2023
Comment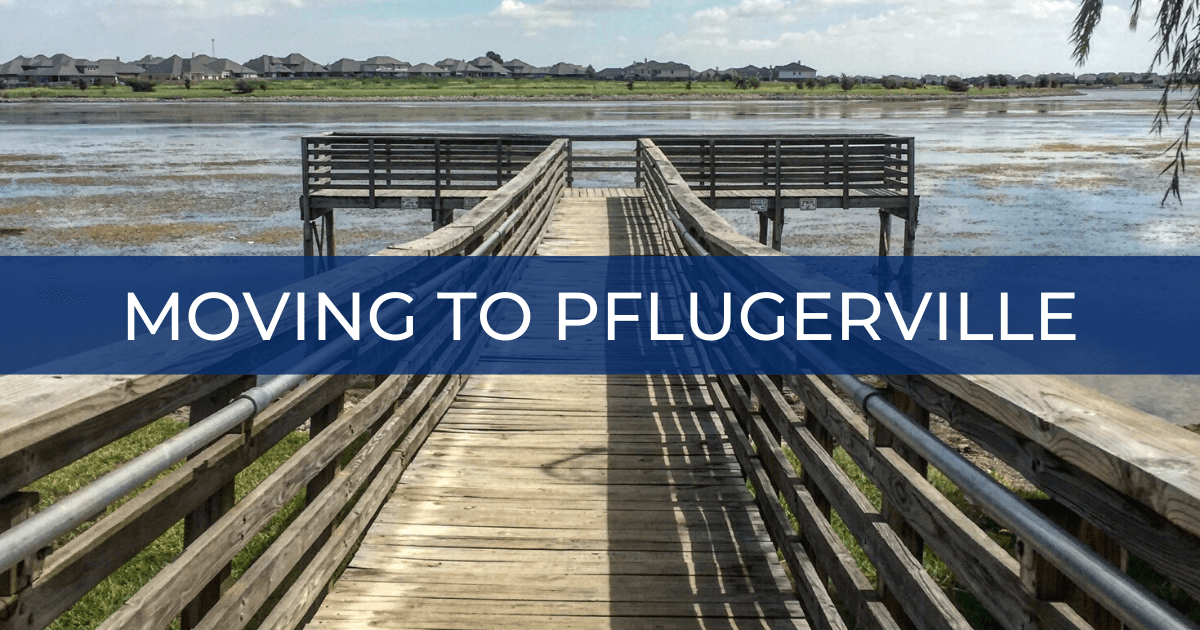 Living in Pflugerville, TX
Located in Travis County, Pflugerville, Texas, is just outside of the city of Austin and is a great place to live for those looking at homes for sale in Central Texas. As the third fastest-growing city in the United States, the Pflugerville community has a population of around 60,000 people. There are plenty of things to do in Pflugerville, numerous nearby schools, and the cost of living is overall affordable. Read on to discover what to know about moving to Pflugerville, Texas, from the breakdown of living costs, job opportunities, things to do, and educational opportunities in the area.
10 Reasons to Move to Pflugerville
If you're eyeing up the Austin area, why should you consider moving to Pflugerville over anywhere else? A few reasons include:
It's one of the best Austin suburbs to live in
The median home price is around $200,000 lower than in Austin
Affordable cost of living, particularly compared to areas closer to downtown Austin
Access to lucrative jobs in tech, healthcare, and other growing industries
Many outdoor activities, including Lake Pflugerville and Typhoon Texas waterpark
One-of-a-kind local restaurants
Great combination of weather and outdoor activities for year-round fun
Reasonable commutes to Austin and other areas in the metro
Pflugerville ISD and higher education throughout the metro
Access to many attractions throughout North Austin
Pflugerville Cost of Living
The cost of living in Pflugerville is around 7% below the nation's average, with savings on housing costs, utilities, and groceries. Those looking for more affordable homes for sale in the North Austin area should consider Pflugerville.
The median price of Pflugerville homes for sale is typically in the high $400s, while the median monthly rent for a one-bedroom apartment is generally between $1,350 and $1,450. The local market has a mix of established neighborhoods and new construction homes. Condos and townhomes in Pflugerville generally range from the $300s to the $500s, with more affordable and expensive options available depending on the property's size and neighborhood. The average price to rent a three-bedroom, two-bathroom home in Pflugerville is typically a bit over $2,000 per month. Apartment communities typically offer cheaper rent.
Pflugerville has lower utility expenses than the rest of the country, making daily lives less expensive. The average price of gas is $2.50 per gallon. An energy bill for a Pflugerville home is around $170 per month, while additional utilities like a phone bill cost approximately $180 per month. Although health care expenses are 24% higher than the nation's average, Pflugerville residents save about 14% on groceries.
The sales tax in Pflugerville is 8.25%. Overall, life in Pflugerville promises a very affordable cost of living.
Pflugerville Job Market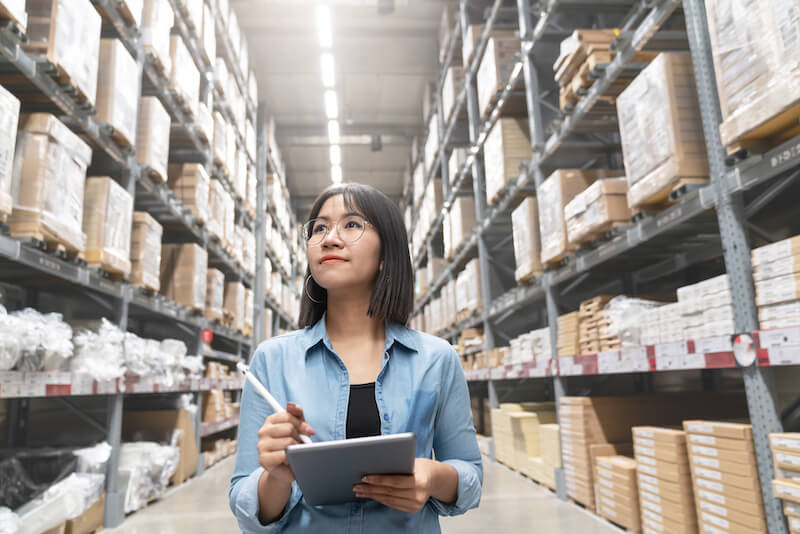 Pflugerville boasts a workforce that makes a significant community impact. As the city grows, small businesses and large corporations continue to make Pflugerville their home base. Companies continuously choose Pflugerville because of development opportunities, available incentives, and access to significant distribution arteries.
Pflugerville has increased its job market by 3.5% in the past year, and over the next ten years, future job growth is projected to increase 50.5%, higher than the nation's average of 33.5%. The largest employers with headquarters in the city are Austin Foam Plastics, Dean Mitchell - Germania Insurance, and All Components. Pflugerville ISD is another large employer in the city, serving over 25,500 students.
Many large furniture stores are in Pflugerville and are among the city's most prominent tenants. Additionally, the local Amazon distribution center occupies over 3.8 million square feet and employs over 1,000 people, and the Springbrook Corporate Center is an almost 50-acre industrial space located next to TX-45. 701 FM 685 is one of Pflugerville's most significant office properties, and the proposed Northpoint Building 1 hopes to support future business development with 500,000 square feet of space.
Close to the city of Round Rock and downtown Austin, Pflugerville residents have access to many employment opportunities beyond their city. The city's unemployment rate remains similar to the nation's average of 4%. The average salary of a Pflugerville worker is $60,000, and there is no income tax.
The most popular industries in Pflugerville are healthcare, professional services, retail trade, construction, and food & accommodations.
Things to Do in Pflugerville
Pflugerville offers many recreational activities and is known for its trails, shopping, and restaurants. Its proximity to Austin allows for even more entertainment options, but residents don't need to leave the city to have fun, as Pflugerville hosts parades and festivals each month. From outdoor activities to enjoy with family and friends to the city's best eateries and nightlife, here's a look at the many things to do in Pflugerville, Texas.
Outdoor Activities
With over 40 miles of hiking and biking trails and over 1,400 acres of parks, open space, and green belts, residents have plenty of options for spending their day outdoors in Pflugerville. Pflugerville Park is accessible from dawn until 10 p.m. and provides picnic spots, sports courts, and play areas. Stoney Creek Park is another popular option and includes exercise equipment, play areas, a soccer field, and a disc golf course. Finally, Lake Pflugerville Park contains a three-mile hiking trail, a boat launch, a pavilion, and a beach area.
Popular Attractions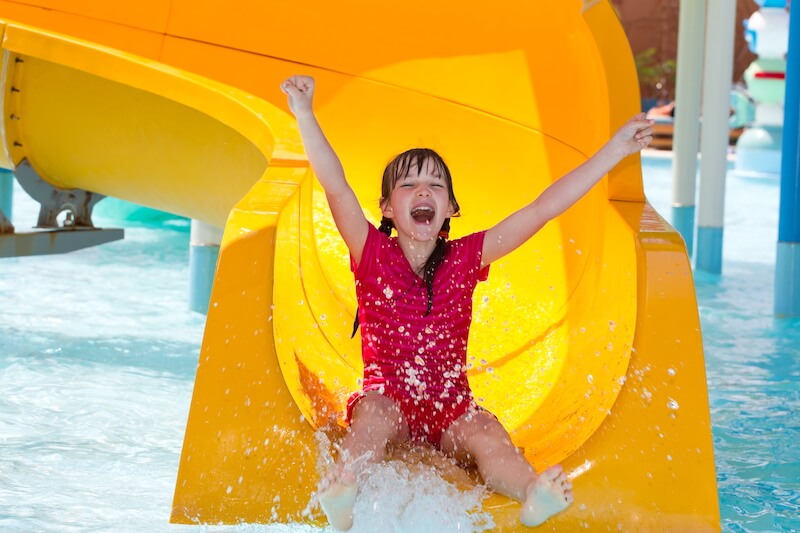 The Typhoon Texas Waterpark in Pflugerville offers visitors a fun way to cool off during the warmer months. Open only during the summer, the park offers rides and activities for all age groups. Younger kids can explore the Gully Washer, while older kids and adults can lounge on the Lazy-T River for a relaxing day under the sun. Lake Pflugerville offers recreational opportunities such as fishing, biking, swimming, kayaking, and more.
Located in Heritage Park, The Heritage House Museum provides local history and houses rural farm life artifacts. It's open the first Sunday of the month from 1 to 4 p.m. and Tuesdays during Pflugerville's Pfarmer's Market from 3 to 7 p.m., March through December. Stone Hill Town Center has shopping options for many needs, including a Super Target, Dollar Tree, and a Cinemark movie theater.
Restaurants & Nightlife
With a central location, Pflugerville is a great foodie town with lots of local eateries and a wide variety of cuisines. Grab breakfast at Pflugerville Taco House, where guests receive big plates at an affordable price. Barbecue is a famous cuisine in Texas and the Austin area, and Pflugerville residents can check out Brotherton's Black Iron Barbecue for the classics plus new twists like Wasabi Coleslaw. Discover vegan and vegetarian options at Pita House, or corndogs, hushpuppies, and sandwiches at Rec's Hushpuppie Heaven.
Those who want to relax with a beer, pizza, or other snacks will love the Growler Bar & Kitchen, which also features arcade games. To dance or sing the night away, check out Red Roosters for karaoke and a dance floor open until 2 a.m. The Whiskey Room Pflugerville offers comedy performances, DJs, and pool tables on Pecan Street. From local coffee shops to vibrant clubs, Pflugerville has a little bit of everything.
Pflugerville Climate
With 231 sunny days and 35 inches of rain each year, Pflugerville's climate is humid subtropical. The warmest month in Pflugerville is August, when there's an average high temperature of 97° F. Pflugerville's coldest month is January, with an average high temperature of 62° F. May gets the most rain, while February is Pflugerville's driest month. Residents can expect an average of 317 hours of sunshine in July.
The best time to visit Pflugerville is during the springtime in March or the fall in November. Average temperatures in March range from 74° F to 49° F with an average relative humidity of 73%, while average temperatures in November are from 71° F to 48° F.
Traffic in Pflugerville
With easy access to Interstate 35, traffic in Pflugerville is relatively smooth. Daily one-way commutes account for 27.5 minutes, slightly higher than the national average of 26.4 minutes. However, when traveling from other areas of the Austin metropolitan area, the busiest time is during morning rush hour traffic, beginning around 7 a.m. Another busy time for driving is during afternoon traffic congestion, between 3 p.m. and 7 p.m.
Common destinations to commute to from Pflugerville include:
Downtown Austin: approximately 30 minutes
Round Rock: about 15 minutes
The Cedar Park community: between 20 and 25 minutes
The city of Georgetown: about 25 minutes
Hutto: between 15 and 20 minutes
Austin-Bergstrom International Airport: approximately 30 minutes
In addition to Interstate 35, Pflugerville is conveniently located near other main highways. These include SH-130, US-290, and TX-45. Pflugerville is near significant pathways to greater Texas, with the city of Dallas to the north, Austin and San Antonio to the south, and the Houston community and the Gulf Coast to the east.
Alternative Routes
Pflugerville residents commuting around Central Texas may traverse toll roads that can save time when driving across town, on long-distance routes, or during peak commute times. Drivers can pay their tolls by mail or with TxTag, and prices vary depending on the distance traveled. Toll roads in the area include 130, 45, 1, 290, 71, 180, and 183A.
Pflugerville Public Transportation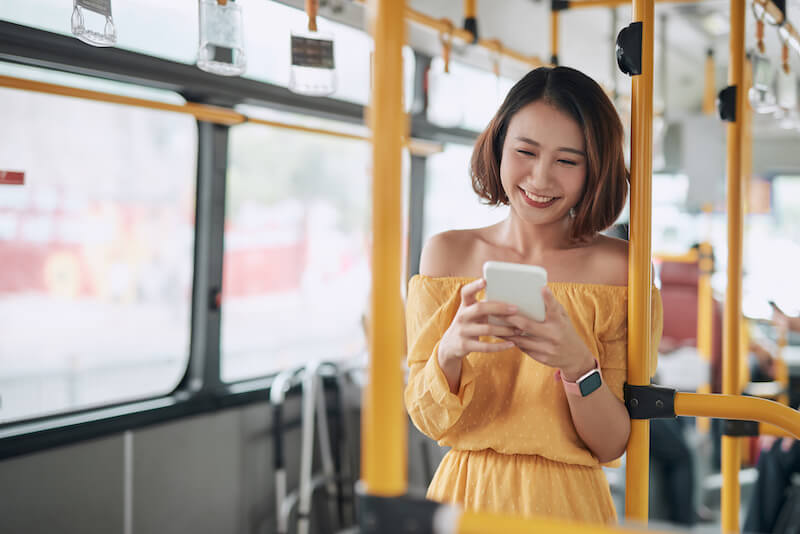 Although over 80% of residents drive their cars, public transportation in Pflugerville is available. Capital Metro provides a Pickup Zone in Pflugerville, where customers can request a ride on the service's app or call the phone number. It is available on weekdays from 6 a.m. to 7 p.m. and arrives at destinations like downtown Pflugerville, shopping centers, medical services, etc. The MetroBus serves the Austin area and stops in nearby Round Rock.
Popular rideshare options are also available in Pflugerville, including Uber and Lyft. FastCab Taxi Service, Black Diamond Rideshare and Taxi Services, Speedy Cab Deluxe, and Royal Round Rock Taxi all serve the Pflugerville area.
Pflugerville Schools
The Pflugerville Independent School District contains 21 elementary schools, six middle schools, four traditional high schools, and the Pflugerville Academic Center of Excellence (PACE). A virtual learning academy is also pending consideration. The school district is located in Pflugerville and encompasses 95 square miles, including all or part of Pflugerville, Austin, the city of Coupland, the Hutto community, the city of Manor, and Round Rock. John. B Connally High School, Dessau and Westview middle schools, and Copperfield, Delco, Dessau, Northwest, Parmer, and River Oaks elementary schools are all located in Austin.
While there are no colleges directly in Pflugerville, there are several nearby schools for higher education. South University in Round Rock provides students with small class sizes and one-on-one support, with programs including healthcare, business and technology, criminal justice and legal studies, nursing, counseling and psychology, and public health. Austin Community College: Northridge Campus is about a 20-minute drive from Pflugerville. Students can receive their bachelor's degree in nursing and software development or a certificate or associate's degree from over 100 programs. The University of Austin is a public university with more than 50,000 students. Areas of study include undergraduate, graduate, law, and medical degrees in the heart of downtown Austin.
Pflugerville Welcomes You!
Those looking for affordable homes in one of Austin's best suburbs should consider Pflugerville. The cost of living is reasonable, the job market is continuously growing, there are plenty of fun things to do without leaving the city, and Pflugerville has a mild climate year-round. There are many choices for schools and higher education options in and around Pflugerville, and this urban area offers accessibility without sacrificing convenience or comfort. Pflugerville welcomes anyone who decides to make the city their next home.
Searching for a home in Pflugerville? Call The RealFX Group at (512) 956-7390 to reach out to an experienced local real estate agent and find your dream Pflugerville home today.