Moving to Plano: 7 Reasons to Love Living in Plano TX
Posted by Texas Real Estate Source on Thursday, February 17, 2022 at 1:44 PM
By Texas Real Estate Source / February 17, 2022
Comment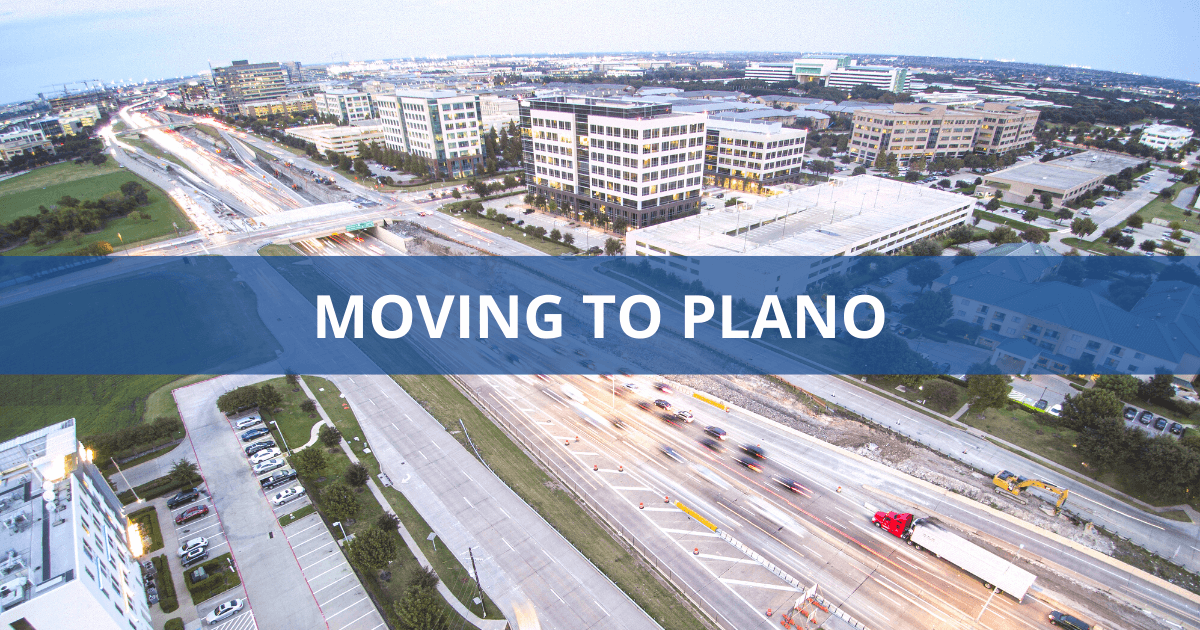 Living in Plano, TX
Those considering moving to Plano, Texas, will find plenty of reasons to make a move. The city is growing rapidly and offers an excellent quality of life. There are plenty of job opportunities, a plethora of public and private schools, and many fun things to do. Located 20 miles from Dallas, the city is popular for commuters. However, recent growth has made living, working, and playing without leaving city limits. Plano is worth considering for those looking for an excellent place to call home. Keep reading to learn everything there is to know about moving to Plano, Texas.
Cost of Living in Plano
The cost of living in Plano is about 9.3% higher than the rest of the country and 7.7% higher than the cost of living in Dallas-Fort Worth. The Plano, Texas, real estate market is booming, and the cost of living here reflects that. On average, Plano homes for sale cost between $300,000 and $1 million. Plano also has a large market for luxury real estate. The most luxurious homes in Plano are in the western part of town.
For lower prices, buyers can consider Plano condos for sale. Additionally, there are many rentals available. Median rent prices are about $1,300 per month, although this price can vary depending on location, property size, and amenities. For example, studio and one-bedroom apartments are available for prices sometimes lower than $900. Meanwhile, a more spacious detached property can cost more than $2,000 per month.
Utilities in Plano are only slightly more expensive in Plano than they are nationwide. On an index where 100 represents the national average, Plano receives a 100.4, while Texas gets a 99.2. Groceries are also on par with national averages. Typically, a loaf of bread costs $3.30, a gallon of milk costs about $2, and a carton of eggs costs $1.80. Transportation costs, including gas and public transit, are approximately 4% higher than the rest of the country.
Plano Job Market
The job market in Plano, Texas, is solid. Major employers are looking for candidates to fill both entry-level and senior-level roles. Most available jobs are in the technology sector, including computer network support specialists, software developers, help desk technicians, and information security analysts. Plano's other typical jobs include financial services professionals, engineers, real estate brokers or agents, office managers, school teachers, social workers, paralegals, medical assistants, customer service representatives, legal secretaries, retail sales associates, and accountants.
As significant companies move their headquarters to the Dallas-Fort Worth area, Plano job seekers can find employment like Cisco, Dell, and Hewlett-Packard. Jobs at these top-tier Plano companies have salaries ranging from approximately $51,000 to $90,000 or more.
Other significant companies based with headquarters in Plano include:
Bank of America
Ericsson
FedEx Office
Frito-Lay
Hewlett Packard Enterprise
Intuit
McAfee
NTT DATA (formerly Dell Services)
PepsiCo
Pizza Hut, U.S.
Other employers with 500 or more workers are JP Morgan Chase, USAA, Raytheon, and AT&T. Hospitals like Baylor Scott & White, Children's Health Plano, and Medical City Plano also provide many jobs.
Popular Industries in Plano
For many years, the dominating industries in Plano were health and medicine, education, and the service industry. Software and I.T., electronics, and energy have been prevalent for years but have taken off recently. Plano is also one of the global centers for video game development, with companies like Bethesda Game Studios and Gearbox Software holding studios near Plano.
With so many software companies moving to Texas, Plano has also become a hub for technology industries. In 1994, EDS (Electronic Data Systems) relocated its headquarters from Dallas to Plano. Later, Mr. Perot formed Perot Systems and headquartered it in Plano. Both firms paved the way for other software and information technology businesses to relocate and develop in Plano.
Things to Do in Plano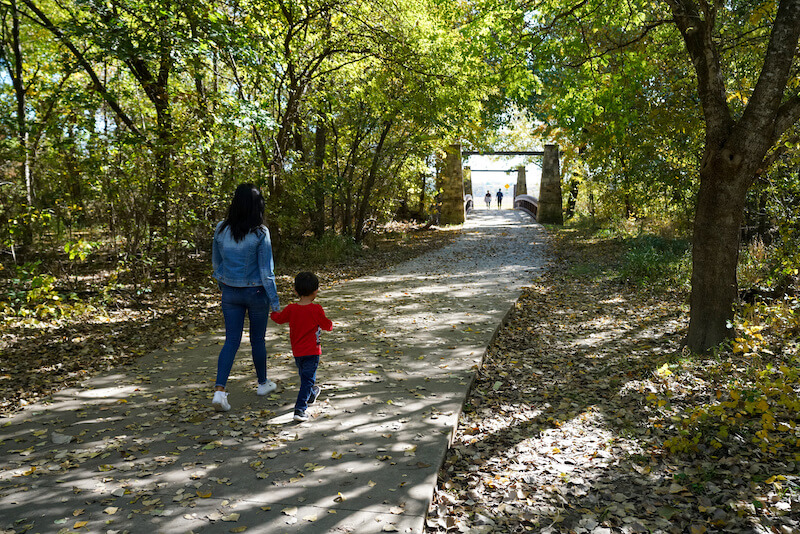 Plano has a wide variety of activities and places to visit. Highlights include arts and culture venues, sprawling nature preserves, and walkable shopping areas. Additionally, convenient proximity to the city of Dallas extends the options for entertainment. When looking for fun in Plano, a few places are the Historic Downtown Plano Arts District, Legacy West, and The Shops at Legacy. Sports fans flock to stadiums in town every Friday night to see high school football teams play, while people can find live music and entertainment at any one of the newly developed commercial districts. As Plano grows, residents and tourists alike find there's a near-endless list of fun things to do.
Outdoor Activities
When looking for outdoor fun in Plano, Oak Point Park is one of the best places to start, offering 1,200 acres of natural beauty. Visitors can stroll along 3.5 miles of hard-packed trails or more rigorous hikes on the five miles of soft paths along Rowlett Creek. Go Ape Zipline and Adventure Park includes five individual sections with rope ladders and 39 exciting crossings within the park.
Canoeing is an exciting way to explore the water in the preserve. Canoes, kayaks, and stand-up paddleboards are just a few of the ways people can enjoy the water at Oak Point Park. Other Plano outdoor attractions include Heritage Farmstead Museum, Arbor Hills Nature Preserve, and Plano High Point Park.
Local Attractions
Plano has many venues that feature live entertainment, performances, exhibits, and other cultural events. One of the most popular artsy venues is the Angelika Film Center, located in the Shops at Legacy, a top choice for shopping, dining, and nightlife in the area. Just across the Dallas North Tollway is Legacy West, another mixed-use area with luxury condos and many things to do. The Box Garden at Legacy Hall is a one-of-a-kind concert and entertainment venue modeled using recycled shipping containers. Plano residents and visitors can find even more fun in the Historic Downtown Plano Arts District. Occupying 15th Street, this iconic area features art galleries, rooftop bars, cafes, and locally owned shops.
Restaurants & Nightlife
Plano has a thriving nightlife scene. For years, people from all around the metroplex have flocked to Plano to discover new bars and restaurants.
Some of the most popular restaurants in town include Del Frisco's Double Eagle Steakhouse, Whiskey Cake Kitchen & Bar, Seasons 52, Jörg's Cafe Vienna, Mexican Sugar, Urban Crust, and more. Newly developed near Legacy West, KAI is trendy for dinner and a night out. The sprawling venue boasts a lounge, three bars, and two patios overlooking the city. Unlawful Assembly Brewery & Tap Room is a local favorite for craft beers, while Sixty Vines appeals to wine lovers.
With all this, there's no shortage of great activities right around the corner. But what if you feel like getting out of Plano? Thanks to its ideal location in the DFW Metroplex, it's easy to go have fun in Dallas-Fort Worth.
Climate in Plano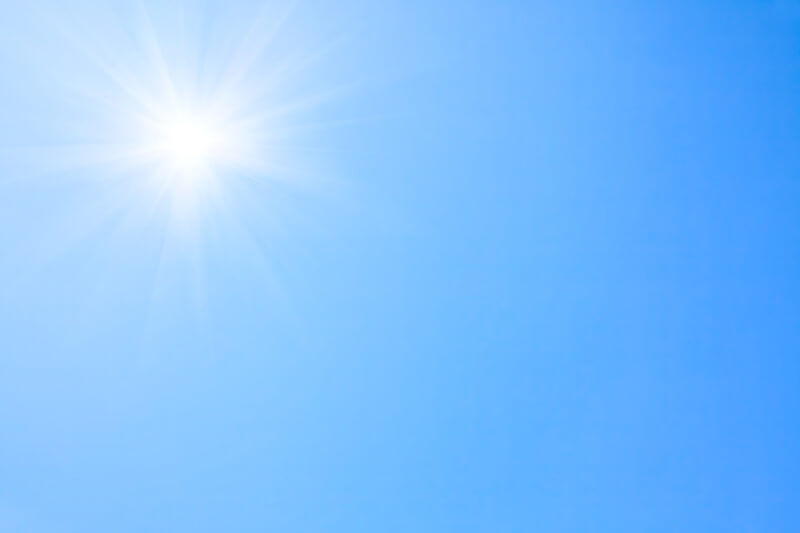 Plano has a humid subtropical climate. As part of one of the hottest regions in America, Plano experiences short, mild winters and long, hot summers. The average annual high temperature is 89° F, while the average low is 63° F. The hottest months are June, July, and August, with highs that exceed 100° F. During cold months, like November through February, many Plano residents appreciate that temperatures rarely drop below freezing.
Although summer days are sweltering, there are plenty of cool nights to enjoy outdoor activities without being too uncomfortable. Plano receives about 27 inches of rain and nine inches of snowfall annually.
Plano citizens also enjoy, on average, more sunny days than other parts of the country.
The amount of cloud coverage varies slightly per season in Plano, meaning the average daily sunlight is pretty consistent.
The clearest times of the year begin in late May and typically last until November. The sunniest month is October, with skies being mostly clear at least 71% of the time. Mid-November brings the cloudiest times of the year, with the peak occurring in February when the sky is overcast about 45% of the time.
Traffic in Plano
Driving in Plano, Texas, is the primary method of transportation for most residents. Plano has many roads, including a massive network of tollways and freeways. One of the most popular tollways is Sam Rayburn Tollway, which links Dallas to North Texas with several exits into Plano. Other major routes include President George Bush Turnpike/Texas State Highway 190, Dallas North Tollway/Sam Rayburn Tollway, Custer Road, Legacy Drive, Spring Creek Parkway/Joe Ramsey Boulevard, U.S. Route 75/Central Expressway, Main Street/Plano Parkway, East 15th Street/Chase Oaks Boulevard, and more.
For commuting to the downtown Dallas area, most people use Highway 75. Plano is approximately 20 miles from Dallas. Morning rush hour traffic typically begins at 6 a.m. and lasts until 9 a.m. Most Plano commuters travel 35 minutes or less to their locations during these hours. Evening rush hour occurs from about 4 to 6 p.m.
Parking in Plano is generally abundant. Most neighborhoods have homes with private garages and spacious driveways. Even then, street parking is free in almost every community. However, parking is more limited in top shopping areas like downtown Plano, The Shops at Legacy, and Legacy West.
Alternative Routes
With so many busy streets coming together at critical intersections throughout the town center and neighborhoods, knowing which streets can be used as an alternative when priority routes are blocked is helpful. For example, Highway 75 runs north to south. Commuters can carpool and use the HOV Lane to alleviate travel times as long as they have at least one other passenger. If 75 is blocked, they can opt for the Dallas North Tollway instead. Finally, Coit Road runs parallel to 75 before they merge at Forest Lane, providing a convenient alternative during peak traffic times.
Public Transportation in Plano
Public transportation in Plano is robust for a suburban area. The most common form of public transport is buses operated by Dallas Area Rapid Transit (DART). The DART Train also has several Red Line stations in Plano.
With careful mapping and planning, people can travel anywhere in Dallas-Fort Worth, including Love Field and DFW International Airport, using Plano public transit. The DART rail service is especially useful. For example, coming from DFW International Airport, people can take the Trinity Railway Express to Downtown Dallas. From there, the Red Line leads to the Downtown Plano Station and the Parker Road Station. Overall, the DART Red Line is the best option for commuting to downtown Dallas. Each Plano station includes free on-site parking. DART Day Passes cost $6, but some alternatives are more cost-effective for frequent users.
Taxis and rideshares are also commonly used public transit options in Plano. Rough estimates show that the Uber fares from Plano to the DFW International Aiport can range from $30 to $100.
Plano boasts over 1,600 miles of sidewalks and 70 miles of neighborhood paths to make it easy for walkers and bikers to navigate the city.
Plano Schools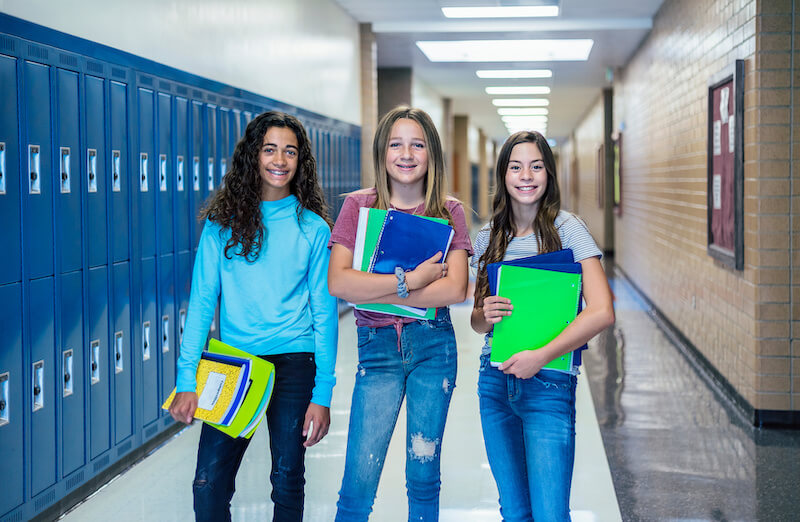 Plano Independent School District is the largest school district in North Texas, with over 65 campuses serving nearly 55,000 students. 44 elementary schools serve students from kindergarten to fourth grade. Students in grades 6 through 8 attend one of the 13 middle schools in town. All public high schools in Plano are split, meaning students attend one high school for 9th and 10th grades then move to a senior high school for 11th and 12th grades. The three senior high schools are Plano Senior High School, Plano East Senior High School, and Plano West Senior High School. The student bodies at these senior high schools range from 2,000 to 2,500.
There are also many private schools in Plano, including John Paul II High School, Prestonwood Christian Academy, Windrose Academy, Spring Creek Academy, and Willow Bend Academy.
Collin College is the local community college, offering more than 100 degrees and certificates. The growing district now includes 11 campuses throughout Collin County.
Ready to Move to Plano, Texas?
With the multiple benefits that come with being a Plano resident, one can wonder why anyone would ever want to live elsewhere. From an economic perspective, this area is booming. The city has seen some of the highest job growth rates for any metropolitan area over the last few years, and it will continue to improve. There are also plenty of things to do here, from shopping at favorite stores or eating out with friends. The outdoor activities make it easy to connect with nature, while convenient proximity to downtown Dallas keeps residents a short distance from world-class attractions. Visit today and see why Plano, Texas, is one of the best places to live in the Dallas-Fort Worth area.