Moving to Round Rock: 7 Reasons to Love Living in Round Rock TX
Posted by Texas Real Estate Source on Monday, February 7, 2022 at 11:54 AM
By Texas Real Estate Source / February 7, 2022
Comment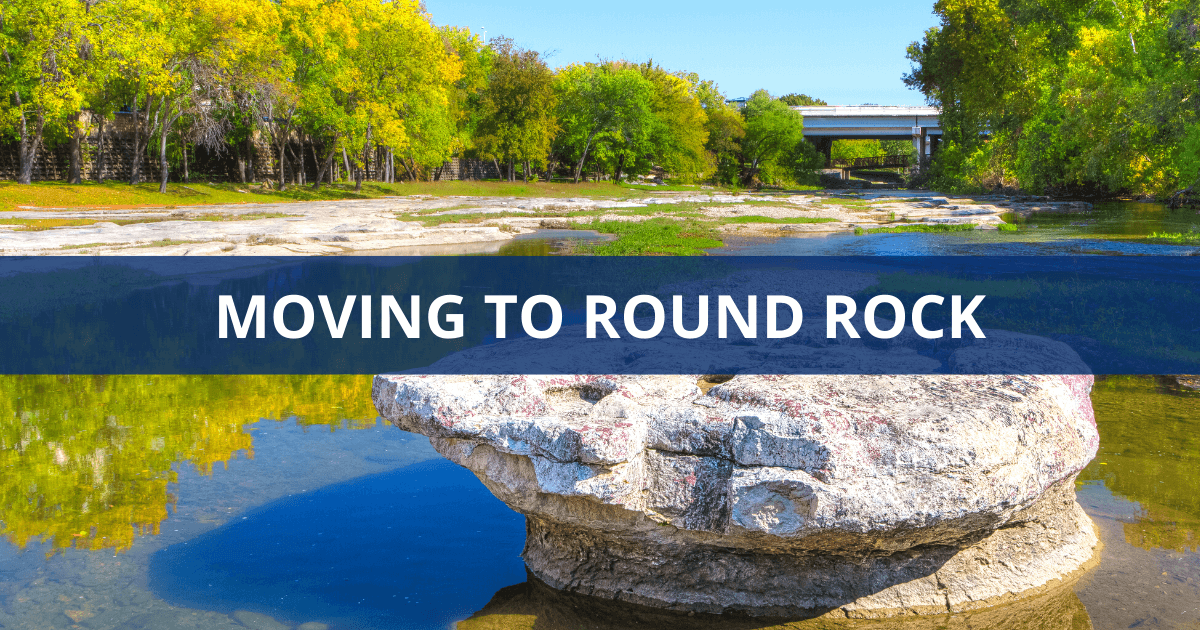 Living in Round Rock, TX
Considering a move to the Austin area? If so, consider moving to Round Rock, Texas. From its vibrant economy to its ample recreational opportunities to its welcoming community spirit, the charming suburb of Round Rock has something to offer everyone. Read on to explore what this wonderful city has in store for new residents.
Round Rock Cost of Living
Round Rock is one of the more affordable cities in the Austin area. The average cost of living in Round Rock is about 7% lower than the national average. Austin's cost of living, in comparison, is only about 3% lower than the national average.
One of the more significant differences in the cost of living between Austin and Round Rock is the cost of housing, which is one of the biggest expenses in most budgets. While Round Rock's cost of housing is about 8% lower than the national average, Austin's cost of housing is closer to 2% higher than the national average.
Homes in Round Rock typically range in price from the high $300s to over $1 million, with the median price generally in the high $400s to the low $500s. Homebuyers looking for the most affordable communities in Round Rock should begin their search in neighborhoods like Teravista, Paloma Lakes, and Vista Oaks. More luxurious Round Rock homes for sale can typically be found in more expensive communities like Arbor Place, Oak Bluff, and Brushy Creek.
More information about cost of living in Round Rock:
Round Rock Job Market
As with Austin, the Round Rock job market offers plenty of opportunities for those looking for technology and health care careers. Major employers in Round Rock include many big-name companies, including:
Dell Technologies Inc. company headquarters with 13,000+ employees
Ascension Seton Williamson, employing 750+
Baylor Scott & White Healthcare, employing 750+
Other prominent local employers include St. David's Round Rock Medical Center, Round Rock ISD, Kalahari Resorts & Conventions, Emerson Automation Solutions, Amazon, and more.
Health care also offers some of the highest-paying jobs in Round Rock, such as physicians, pediatricians, and dentists. Average salaries among those holding these positions can be well over $100,000 per year, up to over $200,000.
The Austin metro area enjoys a slightly lower unemployment rate than the national average, hovering around 3.6%, while the national average is closer to 4.2%.
Popular Industries in the Area
Thanks to its proximity to the state capital of Texas, Round Rock is an economic hub for the north Austin region. The city's most prevalent industries include information technology, manufacturing, and life sciences/health care. With Dell Headquarters and multiple hospitals among the city's biggest employers, it's no surprise that technology and healthcare are among the most popular industries.
More information about finding a job in Round Rock:
Things to Do in Round Rock
There is never a shortage of things to do in Round Rock. With an array of local parks and trails, beautiful water features, and a bustling downtown area, Round Rock is home to one of the more scenic communities in Texas.
Outdoor Activities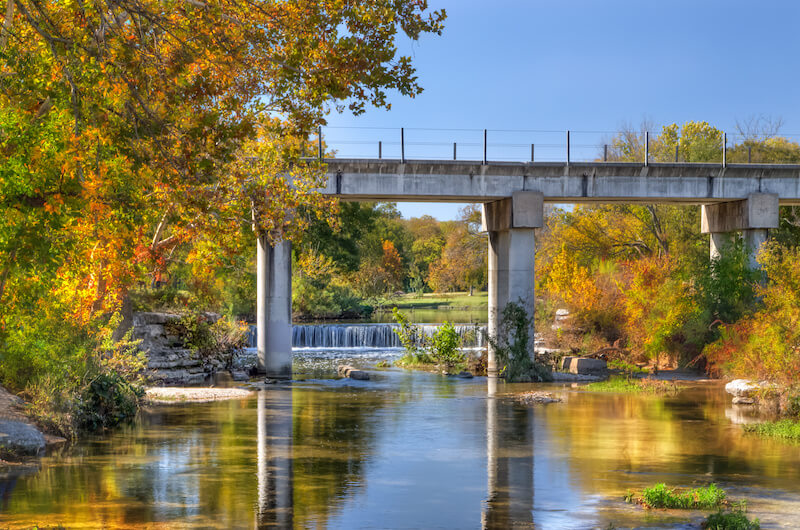 Round Rock is a great place to explore nature year-round. Old Settlers Park is a massive 645-acre park with over 25 sports fields, including six baseball and softball complexes, soccer fields, a cricket ground, a disc golf course, and tennis courts. At the south end of the park is the Dell Diamond, home of the Round Rock Express baseball team. Other attractions include the Rock'N River Water Park, multiple playgrounds, and dozens of picnic areas with barbecue grills. Bright Lake within the park is stocked with bass, catfish, and perch for fishing.
For those looking to stretch their legs, Freeman Park is the trailhead for the Brushy Creek Regional Trail, which stretches all the way to nearby Cedar Park. The path is mostly paved, making it convenient for walkers and bikers, and passes through several parks and wooded areas as it meanders alongside the eponymous creek.
The Round Rock Dog Depot is a 1.85-acre off-leash dog park with separate areas for large and small dogs. Owners can have fun with their pets on agility equipment such as a tire jump, tunnel, and contact ramp.
Local skaters can show off their moves at Shaylah Dame Skate Park, a 14,000-square-foot park behind the Clay Madsen Center with street components and a bowl.
Looking to play a few holes? Try Forest Creek Golf Club, a par-72 golf course considered one of the best public courses in Central Texas. Other amenities at the club include a full-service grill, a short-game complex, a putting green, and an event center. Another option is the Teravista Golf Club, which has five different tees, a pro shop, practice facilities, and a cafe.
Local Attractions
In addition to the readily-available outdoor activities, there are several historic sites and other attractions to explore in Round Rock.
Round Rock takes its name from a large stone on the Chisolm Trail at Brushy Creek. Visitors can get a glimpse of the past every time they spot the wagon ruts still visible in the creek bed from times past when pioneers used the round rock as a guide to finding the low-water crossing.
Kalahari Resorts and Conventions doesn't just play host to trade shows and conferences. It's home to America's Largest Indoor Waterpark, covering 223,000 square feet. From the tame zero-depth-entry kids' play area and relaxing lazy river to the water basketball pool to the thrilling twists and turns of several huge water slides, this water park is bucketloads of fun. Other activities include nearly 250 arcade and virtual reality games, two escape rooms, laser tag, and more.
Centennial Plaza is a multipurpose outdoor venue featuring a performance stage, art sculptures, an amphitheater. Events take place throughout the year, including concerts and theatre performances.
Restaurants and Nightlife
Looking for a bite to eat or a night on the town? Round Rock offers a multitude of dining and entertainment options.
No one should pass through Round Rock without stopping by Round Rock Donuts. These famous yeast-risen yellow donuts are hand-made and served hot all day, and on busy days, the team turns out over 500 dozen of these tasty treats. Locals line up early, but the line moves fast, so be sure to step up to the counter and order one of their specialties, the Texas Sized Donut.
Craft beer connoisseurs can exercise their taste buds at several local watering holes. The Bluebonnet Beer Company serves gems like Texas Pecan Brown Ale alongside a rotating menu of seasonal beers. At The Brass Tap, over 150 craft beers from around the world are available to enjoy alongside live entertainment. Check out The Rock Sports Bar for a night downtown to cheer on the team while enjoying a local brew and some bar snacks.
Looking for a taste of the bayou? The Louisiana Longhorn Cafe serves authentic Cajun food—as in, the proprietors are all from Louisiana and "borrowed" all their recipes from family and friends to bring them to Round Rock. From étouffée to seafood platters, get ready for some spice.
Round Rock has no shortage of restaurants to suit any taste, be it Indian, American fare, sandwiches, or East Asian cuisine. From Mediterranean food to steak and seafood alongside craft cocktails to down-home Texas cooking and comfort foods, the city's wide variety of restaurants has something to offer everyone.
Round Rock Climate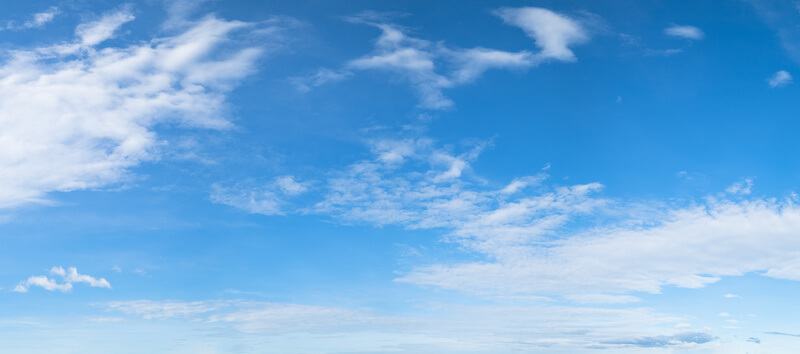 Round Rock enjoys pleasant spring and fall seasons, with the best times to visit being mid-April to early June and mid-September to late October. During these times of the year, the average high temperature is generally a balmy 75–88 degrees, perfect for all of the outdoor activities available in Round Rock.
The coldest month is usually January, but the average low temperature is generally in the low 40s. Combined with an average rainfall of fewer than two inches for this month, Round Rock doesn't normally see much snow, though it sometimes occurs. On the other end of the spectrum, May is the rainiest month, with an average rainfall of around four inches.
Round Rock gets the Texas summer experience, with average high temperatures between June and September generally being between 90 and 95 degrees. For the hottest days, locals recommend heading to one of Round Rock's many several swimming pools, splash pads, and water parks.
More information about the climate in Round Rock:
Traffic in Round Rock
Round Rock is about 18 miles north of Austin, meaning a commute on I-35 will generally take less than 30 minutes. I-35 runs north-to-south through the middle of Round Rock right next to downtown, making it easy to get to from most places in the city and providing a convenient way to commute to other areas.
Other major roads locals should get to know are U.S. Highway 79, also called East Palm Valley Boulevard, and State Highways 45 and 130. Highway 79 and Highway 45 run east-to-west across Round Rock, with Highway 79 starting just north of downtown and bordering Old Settlers Park and Highway 45 running along the city's southern edge. Both highways meet up with the north-to-south Highway 130 to the city's east.
Interstate 35 is the main road to watch out for during rush hour, as it can become congested. The slowest traffic around Austin typically occurs at around 5 p.m. during the workweek, especially on Wednesday, and starting a bit earlier on Friday at 4 p.m. If a commuter's working hours are flexible, some experts recommend shifting working hours to avoid the main traffic times, such as heading to work at 10 a.m. and leaving at 7 p.m.
More information about traffic in Round Rock:
Round Rock Public Transportation
The primary provider of public transportation in Round Rock is Capital Metro. The MetroBus has four routes in Round Rock, including route 50, running from the commercial center in the La Frontera Neighborhood to Round Rock Premium Outlets and Austin Community College - Round Rock; route 51, going between downtown and Highway 45; 152, between downtown and the Shops at Tech Ridge; and 980, the North MoPac Express going from downtown Round Rock to downtown Austin. Full-day passes are just $2.50. Round Rock offers its own paratransit bus service outside the Capital Metro system.
Round Rock residents also have the option to vanpool with MetroRideShare. By signing up with a group of five to 12 riders, commuters have access to a month-to-month vanpool lease and subsidy, allowing everyone to split the cost and potentially receive tax benefits, among other benefits like reducing traffic congestion and promoting sustainable commuting options.
The CARTS Interurban Coach makes it easy for Round Rock residents to get to other areas in the metro without a car. Areas served include Georgetown, Lockhart, San Marcos, Austin International Airport, Texas State University, and more.
With so many different commuting options available, there are plenty of ways for locals to get around the city.
Schools in Round Rock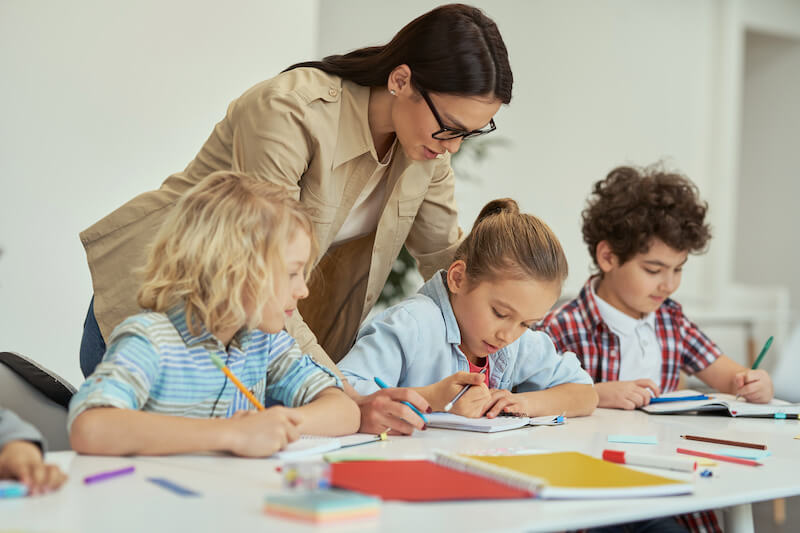 The Round Rock Independent School District is made up of 35 elementary schools, 11 middle schools, and seven high schools, including an early college high school. In addition to Round Rock, Round Rock ISD also serves portions of northwest Travis County and portions of Austin and Cedar Park. Some households may also be zoned for Pflugerville ISD.
There are also over a dozen private institutions in the area. Some of the more popular private schools in Round Rock are Challenger School, a private preschool, and Round Rock Christian Academy, serving over 600 preschool through 12th-grade students. About a third of the private schools in Round Rock are religiously affiliated.
Those seeking higher education can find the Texas State University Round Rock Campus locally. Students are offered 12 undergraduate programs, 18 graduate programs, a doctoral degree program, and various certifications and continuing education programs. South University Austin in Round Rock is a private university with programs in nursing, criminal justice, psychology, and more. Universities in nearby cities include Southwestern University, a private liberal arts university in Georgetown, and multiple universities in Austin, including the University of Texas at Austin and Concordia University.
Rock a New Lifestyle in Round Rock, Texas
Round Rock is an excellent place for anyone looking to live near downtown Austin. With such a variety of community amenities and lifestyle options, it's easy to see why many people move here.