Moving to San Marcos: 7 Reasons to Love Living in San Marcos TX
Posted by Texas Real Estate Source on Monday, January 31, 2022 at 1:32 PM
By Texas Real Estate Source / January 31, 2022
Comment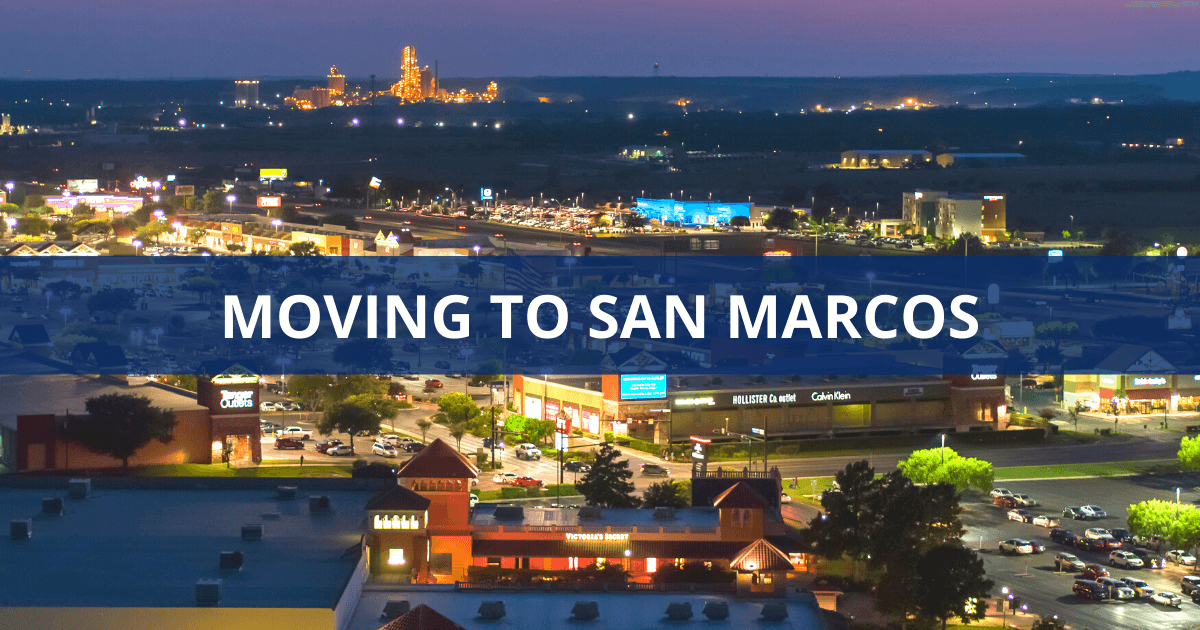 Living in San Marcos, TX
Texas is known for its sunshine and fantastic weather, one of the many reasons people choose to move here. If looking for a place to call home with plenty to offer, consider San Marcos, TX. The city has been growing rapidly in recent years and boasts a variety of amenities sure to please anyone. Whether a homebuyer is looking for an outdoor escape or urban excitement, San Marcos has it all.
From the town's vibrant culture and great amenities to its affordable cost of living and friendly community, San Marcos has something to offer everyone. So if looking for a beautiful place to call home, here's everything to know about moving to San Marcos, TX!
Cost of Living in San Marcos, TX
The cost of living in San Marcos, TX, is 7% lower than the national average and almost 30% lower than the cost of living in Austin. According to city-data.com, the median income in San Marcos is $58,377, while the state average is $51,704. While moving to Texas may be the plan for this year or next, moving to San Marcos can be done more cheaply if moving from a city with higher living expenses.
The cost of living in the Austin area is estimated to be 92.8% of the national average. The average monthly cost of housing, food, utilities, transportation, healthcare, other miscellaneous goods and services will impact the monthly budget. Housing is likely to make up the largest portion of the budget, as housing costs are high in the Austin metro area. Keep in mind that monthly costs are also affected by household composition (single or married, number of children) and home ownership status (renting vs. owning).
Approximately 65% of people living in San Marcos, TX, rent their homes, a percentage attributed to Texas State University's presence and the large population of students in the city. However, rent in San Marcos is affordable compared to other cities in the area, as the rent for a 2-bedroom home averages around $1,300 a month, less than it would be for downtown Austin or other Austin-area suburbs.
The remaining 35% of households in San Marcos own their own homes. San Marcos homes for sale typically cost a median of $350,000 depending on which area of the city one chooses to live in. Compared to the rest of the United States, housing costs are just slightly below the national average. However, compared to housing costs in Austin, where the median price of a home is $620,000, San Marcos is one of Austin's most affordable suburbs.
Homebuyers looking for more expensive luxury homes will still be able to find them, sometimes with multi-million-dollar price tags. On the other end of the spectrum, there are affordable condos and townhomes that make great starter homes, as well.
Job Market in San Marcos, TX
The job market in San Marcos, TX is primarily built around the university and the government, as San Marcos is well-known to be a university town.
The largest companies in San Marcos by employees are Texas State University, St. David's South Austin Medical Center, Doller General, and Sonic Drive-In. However, many people in the San Marcos area commute to Austin, New Braunfels, or San Antonio for work, depending on what opportunities they're looking for. Here are a few of the other major employers in San Marcos:
Thermon Group Holdings
McCoy
Texas State University
San Marcos Premium Outlets
San Marcos CISD
Hays County
The unemployment rate comes in slightly below the national average, while future job growth is nearly 16% higher than that of the rest of the country. And although the median household income is lower for San Marcos than in other areas, its lower cost of housing compared to Austin and surrounding regions makes San Marcos a very affordable place to live.
Popular Industries in San Marcos
As a small city built around its university, the most popular industries in San Marcos are retail trade, educational services, and food services. However, administrative support and manufacturing also account for a significant percentage of the city's workforce. A new Amazon distribution center in the area also employs countless San Marcos residents, bolstering retail trade and the city's economy.
Things to Do in San Marcos, TX
San Marcos is a great place to find fun things to do. There is something for everyone in this city with plenty of outdoor activities, museums, shopping, and restaurants.
Outdoor Activities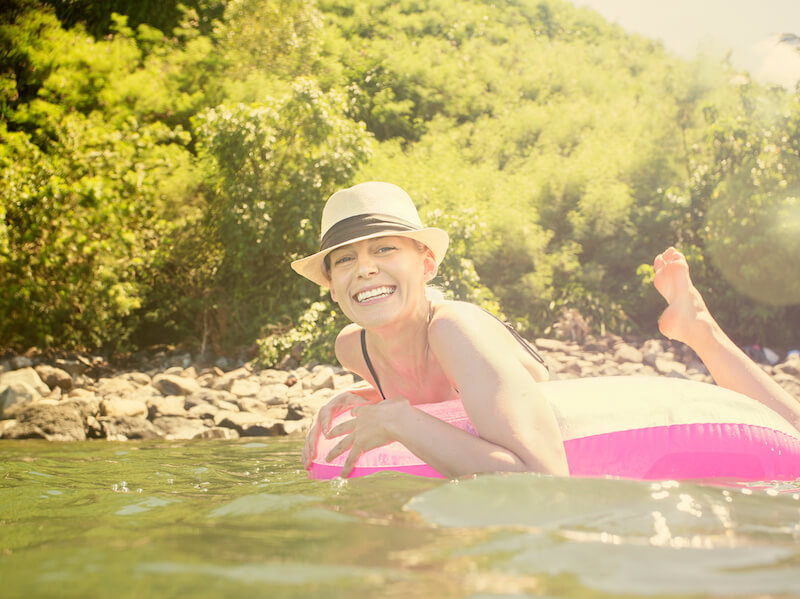 San Marcos is a great place to live for those who love spending time outdoors. There are plenty of parks and green spaces to explore, and the city is also located close to some great hiking trails and state parks. Here are a few favorite outdoor activities in San Marcos:
Hiking: The City of San Marcos is located close to the Texas Hill Country, which is home to some amazing hiking trails. Options include the beautiful Purgatory Creek nature area, Prospect Park, and over 22 miles of trails that run through the city, where anyone can take a break from work or studying to get some fresh air and stretch their legs.
Biking: There are plenty of bike trails in San Marcos, and the city is also located close to some great mountain biking trails. Students at Texas State University also have the opportunity to purchase and repair bikes at a low price through the school's Bike Cave.
Swimming: Known to stay a pleasant 72 degrees year-round, the San Marcos River is a great place to swim, and there are several other water recreation opportunities in the city as well. Purgatory Creek and Jacob's Well in nearby Wimberly make for great places to cool down in the hot Texas summer. San Marcos is also less than an hour away from the Comal River, the shortest river in the world, where residents can go tubing and float past the famous Schlitterbahn water park.
Local Attractions
San Marcos is a great city with plenty to do. There are always new and interesting things happening, and the local attractions in the area are worth checking out.
The Central Texas Wing of the Commemorative Air Force is a museum in San Marcos, TX, that is dedicated to keeping the history of World War II aviation alive. The museum has a collection of vintage aircraft, as well as a military museum and library. Meanwhile, the Calaboose African American Museum tells the story of African American life in the early days of Texas. There are several exhibits, and one of the main attractions is a collection of mementos that belonged to jazz musician Eddie Durham.
Other attractions include Centro Cultural Hispano de San Marcos, a museum and community center that celebrates Hispanic culture in San Marcos, TX, and LBJ Museum, a museum dedicated to former president and Texas State University alum Lyndon B. Johnson.
After touring the many great museums in San Marcos, residents can shop until they drop at the famous San Marcos Outlet Mall, which sports over 240 name-brand stores and 1.2 million square feet of shopping opportunities. As the largest outlet shopping center in the United States, the outlet mall is a shopper's paradise!
Restaurants & Night Life
There are plenty of delicious restaurants in San Marcos, TX, for residents to enjoy. Whether looking for a quick bite or a leisurely meal, residents are sure to find something to their taste.
Some favorite restaurants in San Marcos include Mama Kat's, which offers delicious southern comfort cuisine; Middleton Brewing, a great location to unwind, drink some delicious cuisine, and listen to fantastic music; and Kobe Steak House, a local favorite for sushi and high-end Japanese cuisine.
For those looking for something sweet, San Marcos has them covered too. Some favorite places for dessert include Root Cellar Cafe, an old-fashioned bakery with delectable treats; Wynston's Ice Cream for a refreshing summer treat; and Wake the Dead Coffee, an all-day coffee shop that also offers a lunch and dinner menu, live music, and an outdoor patio guests can enjoy themselves in.
The Barfish Lounge, Putt Pub, the Gray Horse, and other popular nightspots in San Marcos make for a fun atmosphere or an excellent place to hang out with friends.
If moving to San Marcos, don't worry about missing favorite meals or pubs! There are plenty of great places to eat and drink, whatever the craving.
San Marcos Climate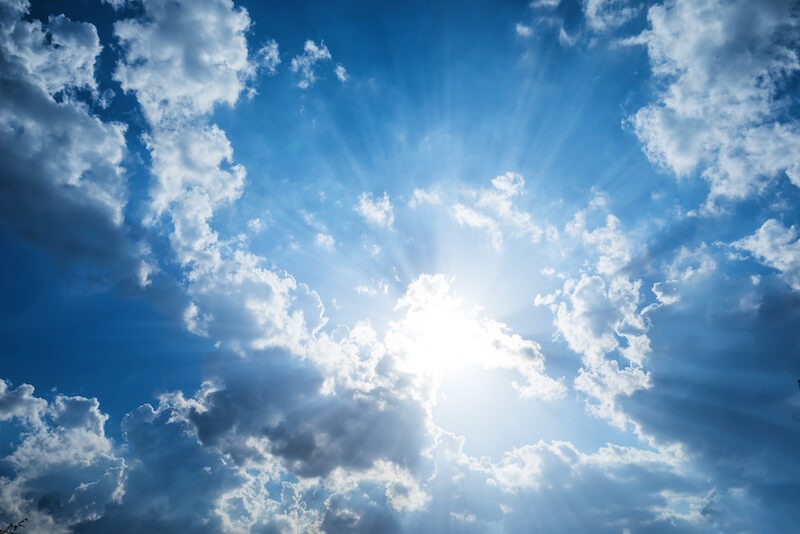 The climate in San Marcos, TX is fairly typical for central Texas — mild and pleasant in the winter, but much warmer in the summer. If thinking of moving to San Marcos, here's what to know about the local climate:
In Texas, San Marcos receives on average 35 inches of rain each year, whereas the U.S. average is 38 inches of rainfall per year. It is located in the southern part of the country, which means that it receives more sunshine and has slightly more rain than areas to the north. It gets some sort of precipitation on average 83 days each year but has 232 sunny days per year, more than the national average.
However, watch out for humidity! Humidity levels in San Marcos are uncomfortable during the summer, but they're much more pleasant most of the year, as July, June, and August are the most humid months. The humid season extends from May to September, with the most pleasant months being October through April.
The spring and fall are probably the most pleasant times of year to visit San Marcos, as the mild weather between summer and winter is perfect for outdoor activities ranging from swimming to hiking and more.
San Marcos Traffic
San Marcos exists along I-35, the major interstate connecting it to nearby Austin and San Antonio and acting as the major road in the city. Due to the small size of San Marcos, traffic is mild, and people doing their business in and around town seldom run into stop-and-go traffic or major delays.
Major roads in San Marcos include Guadalupe St., Old Ranch Road 12., and Hopkins St., which runs through the heart of the city.
Compared to the ease of travel for people driving locally, those who need to commute to Austin or San Antonio may face heavy traffic if they travel on I-35 during peak rush hour. The commute, which usually takes between 35 and 40 minutes, can easily stretch into a 2-hour drive if commuters don't time their trip well. Alternative routes can help ease the severity of traffic and driving delays, but it's essential for drivers to plan ahead when visiting the nearby metro areas.
The Streets Department is in charge of maintaining and repairing city streets, sidewalks, and alleyways. The annual street repair program, as well as neighborhood clean-up efforts, are also managed by the department.
Public Transportation in San Marcos
Thanks to the high population of students and the local university, the City of San Marcos sports a robust public transportation infrastructure.
Public transit options in San Marcos include:
CARTS
SMTX THE BUS
The San Marcos Station
Bobcat Shuttle
The City of San Marcos Transit division collaborates with Capital Area Rural Transportation Systems (CARTS) to provide residents of the city with top-notch, professional, efficient, and timely public transportation.
CARTS is the primary system designed to provide transportation for residents of San Marcos, with a number of bussing options for people to choose from. In addition to their regular host of busses, they also recently introduced SMTX THE BUS, a new bus system with eco-friendly buses, bike racks, and free Wi-Fi for riders.
Students in San Marcos can also take advantage of the Bobcat Shuttle, a transportation system for Texas State University students to transport them around the city and to different parts of the university. Their routes cover popular student housing locations and points of interest around campus. However, if students need to get elsewhere in the city, Texas State students can take THE BUS for free by displaying their Texas State I.D.
San Marcos Schools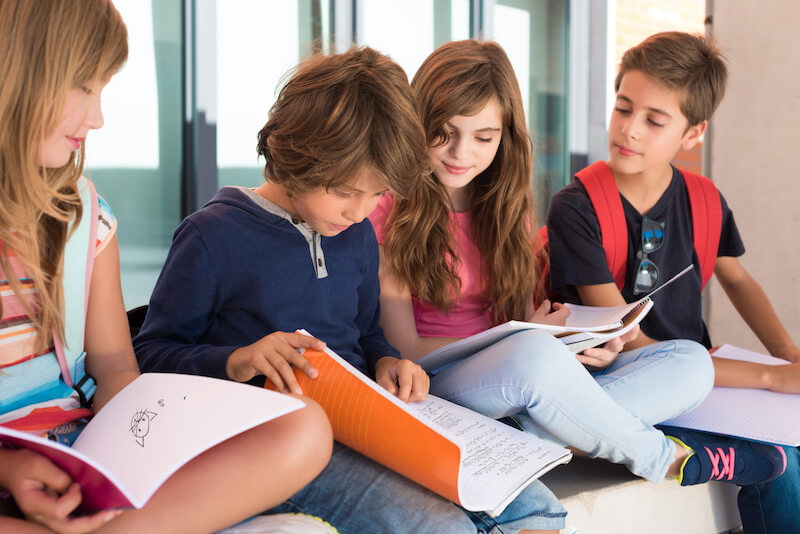 San Marcos, TX is served by San Marcos Consolidated Independent School District (SMCISD), which comprises six elementary schools, two middle schools, and one high school, serving over 7,500 children in total.
In addition to the public school district, San Marcos Academy, an accredited, coeducational Christian boarding school serving grades K-12, also makes its home in San Marcos.
The primary university in San Marcos is Texas State University, but nearby San Antonio and Austin also offer competitive schools in the University of Texas, Trinity University, and others.
Move to San Marcos, TX, Today!
San Marcos is a great place to live with affordable housing, low unemployment rates and plenty of entertainment. If looking for the perfect town to start the next chapter in life, consider moving here!