Moving to The Woodlands: 7 Reasons to Love Living in The Woodlands TX
Posted by Texas Real Estate Source on Saturday, December 10, 2022 at 10:39 AM
By Texas Real Estate Source / December 10, 2022
Comment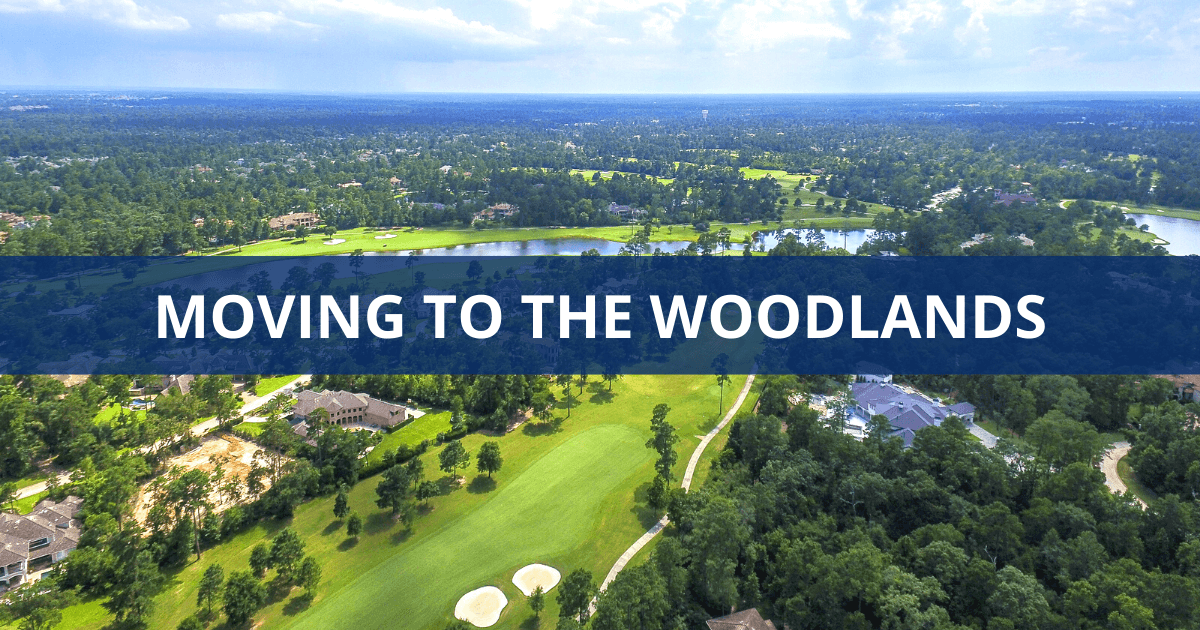 Living in The Woodlands, TX
The Woodlands is a Houston-area master-planned community approximately 30 miles north of downtown. However, you won't feel like you have to make the drive to have access to amenities. There's a great selection of restaurants, parks, and shopping centers, some of which have a regional draw, and the master-planned nature of the community keeps everything conveniently close to your home. Those considering a move to The Woodlands, Texas, are considering an area offering everything from small-town charm to big city amenities.
10 Reasons to Move to The Woodlands
Why is The Woodlands so popular among homebuyers?
Plenty of greenery, including forested areas and water features
Outdoor activities include multiple golf clubs, nearly 150 parks, and a 200-acre lake
Over 200 restaurants within the community
Indoor and outdoor shopping centers, including The Woodlands Mall
Many luxury real estate options
Growing job market in high-paying industries
Over a dozen community pools and splash pads to enjoy in the summer
Some free local public transit services, plus service to Houston and other places
Multiple school districts and higher education options
When you want to go to Houston, I-45 takes you right to downtown
The Woodlands Cost of Living
The cost of living in The Woodlands is higher than the national average and has a cost of living index of 117. However, the overall cost of groceries and other household necessities falls below the national average. Common grocery items like a loaf of bread and a gallon of milk will cost roughly $1.85 and $2.75, respectively.
The median home value for homes for sale in The Woodlands is generally in the high $600s, and home values have seen a steady increase. Homeowners should expect to spend roughly $2,000 annually on insurance premiums, including homeowners and flood insurance.
The following is a breakdown of approximate monthly rental prices for an apartment in The Woodlands:
Studio: $1,000
One-bedroom: $1,100
Two-bedroom: $1,300
Three-bedroom: $1,700
Utility costs have a score of 97.5, which is below the nation's average. Gas prices are typically lower than the nation's average.
The Woodlands Job Market
The Woodlands has a job market posting strong employment growth. The unemployment rate is lower than the national average at 3%, and jobs expect to grow by 19% in the coming years.
Some top employers in the area include Anadarko Petroleum, Randstad Staffing Solutions, Montgomery County Memorial Hospital, Huntsman Corporation, CB&I, Atmos Energy Corporation, Conroe ISD, The Greater Houston Partnership, North American Development Group Inc., YP LLC, and The GEO Group, Inc.
Popular Industries in the Area
Popular industries in The Woodlands include energy, healthcare, manufacturing, aerospace and defense, financial services, telecommunications and information technology, and transportation and logistics. The top-paying jobs in The Woodlands are surgeons, transportation managers, personnel specialists, and materials research engineers.
Common job titles in The Woodlands include accounting manager, office administrator, project engineer, and human resources assistant.
Things to Do in The Woodlands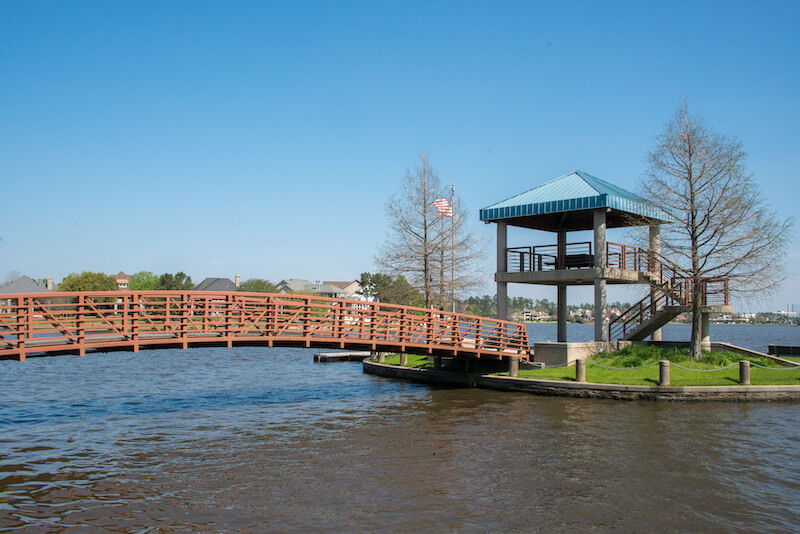 Those moving to The Woodlands may find themselves near many of the best attractions in Texas. The city of Houston offers notable attractions like the Lone Star Flight Museum, the Discovery Green, and more. Throughout Texas, The Woodlands is known for its popular shopping malls, including The Woodlands Mall.
Houston is among the top 10 most popular cities for its art museums and theater options. The city has hosted shows since 2010 at Hobby Center for the Performing Arts and several award shows.
The Woodlands is just close to some of Houston's major sporting complexes, allowing residents easy access to watch Astros games at Minute Maid Park, Texans games at NRG Stadium, Rockets games at Toyota Center, and more. Other places of interest include Market Street – The Woodlands' Town Center, where residents can browse through more than 100 shops offering everything from high-end apparel brands to local boutiques.
Outdoor Activities
The Woodlands has abundant opportunities for outdoor activities throughout its parks. Lake Woodlands offers an abundance of outdoor activities. The park features trails for walking and biking, boat rentals, fishing piers, playgrounds for children, picnic areas with grills, and kayak launches.
The Woodlands has waterways within its borders known as Lake Woodlands to the north and east. Locals also enjoy taking advantage of the San Jacinto River, which runs through The Woodlands south of Lake Woodlands. The river offers tubing, kayaking, and fishing spots.
Additionally, residents enjoy spending time on The Waterway, which includes restaurants and other attractions overlooking lakefront trails offering scenic views.
Farther out from the community, residents will find treasures like Galveston Island, Big Thicket National Preserve, and McFaddin Wildlife Refuge. Residents and visitors can always find something fun to do in or near The Woodlands!
Restaurants, Breweries, and Bars
The Woodlands has become a hotbed for new restaurants with its growing population. Some popular restaurants include Corkscrew BBQ, Fielding's Local Kitchen & Bar, Killen's Steakhouse, and Papa Amadeos.
Venture into nearby Houston for favorites, including Southern Yankee Beer Company, Sigma Brewing Company, 8th Wonder Brewery, Saint Arnold Brewing Company, and Karbach Brewing Company. Residents will find popular bars in The Woodlands like Howl at the Moon and more.
Nightlife
Living in The Woodlands means getting to experience the city's nightlife offerings. There's much to do and see in The Woodlands at night, from rooftop bars and live music to wine lounges and performances.
Discover The Cynthia Woods Mitchell Pavillion to experience performances by popular bands and local organizations. Fleming's Prime Steakhouse & Wine Bar offers meat and seafood and is an excellent option for hosting private events. The Goose's Acre is set in a cozy space and serves Irish and American dishes. Family-friendly activities include Shankz Golf and Escape the Room Texas-Woodlands.
The Woodlands Climate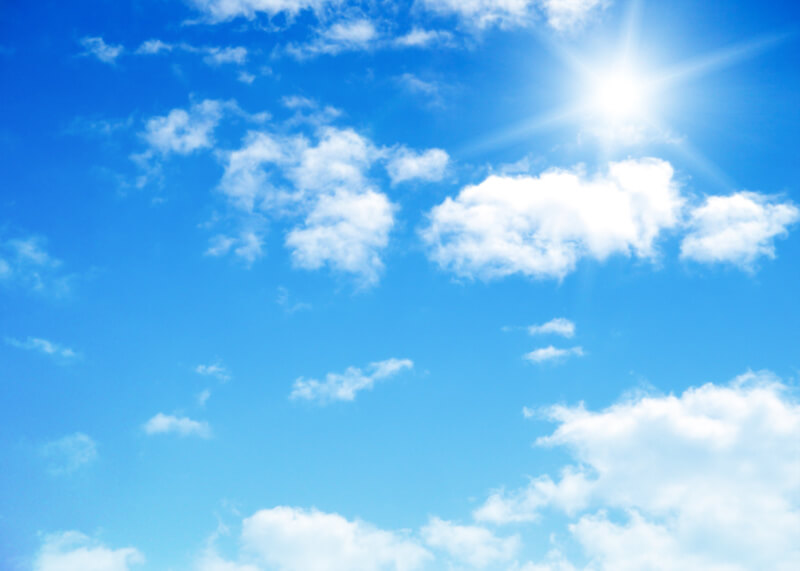 With hot summers and short winters, the overall climate in The Woodlands is generally mild. July is the hottest month, averaging highs around 94° F. The breezy spring and autumn seasons are the best time for visiting the area.
Cooler temperatures are experienced during winter, while hotter weather prevails through May before temperatures cool off into winter conditions. Snowfall is rare but does happen now and then, typically between December and February. Spring offers comfortable weather before summer heat kicks in by June until September, when it begins to cool down.
The following are temperature averages for The Woodlands throughout the year:
January: high 67° F / low 45° F
February: high 69° F / low 46° F
March: high 73° F / low 49° F
April: high 79° F / low 56° F
May: high 84° F / low 60° F
June: high 91° F / low 69° F
July: high 94° F / low 72° F
August: high 93° F / low 66° F
September: high 83° F/ low 63° F
October: high 86° F/ low 67° F
November: high 75° F / low 55° F
December: high 68° F / low 45° F
As a year-round destination, the possibilities for outdoor activities are endless in The Woodlands.
Traffic in The Woodlands
Residents of The Woodlands have an average commute time of 27.4 minutes. Morning rush-hour traffic is heaviest starting at 7 a.m. and begins to calm around 8:30, while evening traffic occurs between 4 and 6 p.m. Commuting during the week between The Woodlands and Houston will take approximately 35 minutes to one hour.
It will take approximately three hours via I-45 N to get to the city of Dallas from The Woodlands. Those heading to San Antonio or the city of Austin should take I-10 W and typically spend three to four hours driving. Going to the city of Galveston will take approximately 90 minutes, and Hardy Toll Road and I-45 S is the best option for this drive.
Alternative Routes
After moving to The Woodlands, residents may commute to work in Houston or another nearby city. I-45 S generally carries the most traffic during morning and evening rush hours. For an alternative route with reduced congestion, drivers can go through the Kingwood community, where they can pick up I-69 W. Travel via Hardy Toll Road provides quick access to major highways, including I-59/US 69 S.
The Woodlands Public Transportation
The Woodlands is a bicycle-friendly community, but public transportation options also exist. The Woodlands Express Park and Ride offer limited service to and from downtown Houston. The service runs Monday through Friday, with stops in The Woodlands Mall, Hughes Landing, Grogan's Mill, Market Street, and Lakeside Place before ending at the Texas Medical Center Transit Center. Round-trip tickets must be purchased in advance for $13 through the Woodlands Express Mobile Ticketing app or any Park and Ride terminal.
Additionally, METRO provides bus routes that run throughout The Woodlands and other areas of Montgomery County. These stops include Market Street / Town Center Transit Center near the mall area, College Park High School near Research Forest Parkway, and Woodloch Forest Drive west of Lake Woodlands.
Four free Woodlands Town Center Trolleys operate seven days a week. They stop at destinations like popular retail, office, and entertainment locations, like The Woodlands Mall, Market Street, Town Center, The Woodlands Waterway, and Hughes Landing.
Schools in The Woodlands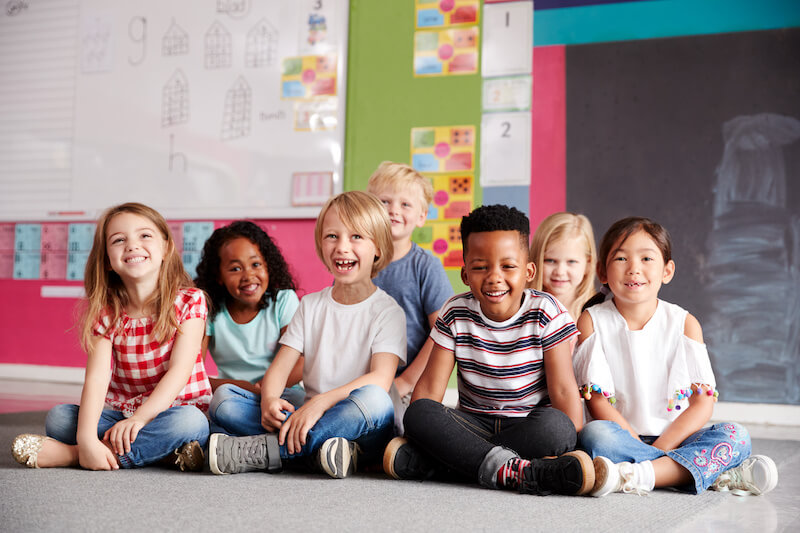 The Woodlands is home to a variety of educational institutions. The community has three school districts: Conroe Independent School District, Tomball Independent School District, and Magnolia Independent School District. However, the Conroe Independent School District serves much of the community, with some areas zoned for the Magnolia community and the city of Tomball.
Several private schools serve students who reside in The Woodlands. Cunae International School serves students Pre-K through grade 12, and Saint Anthony of Padua Catholic School serves students Pre-K through grade 8. Numerous preschool and child care options are available in The Woodlands area.
The Woodlands is also home to several institutions offering higher education. Lone Star College has a campus in The Woodlands, providing an array of degree options. The Woodlands is fairly close to other universities like The University of Houston and Rice University.
Get Ready to Move to The Woodlands
This expensive Houston suburb has many benefits that make it an attractive place to live and work. Those considering moving or buying a home in The Woodlands should keep in mind the public, private, and higher education opportunities available, the shopping opportunities, and the surrounding nature with over 10,000 acres preserved as parks and greenspaces! Residents can also get involved with community programs and attend many annual events. Other large cities are just a short drive away.
Ready to find your dream Woodlands home? Reach out to The RealFX Group at (512) 956-7390 to contact an experienced local real estate agent and discover your new Woodlands home today.