What to Know Before Buying a New Construction Home
Posted by Texas Real Estate Source on Friday, February 11, 2022 at 2:52 PM
By Texas Real Estate Source / February 11, 2022
Comment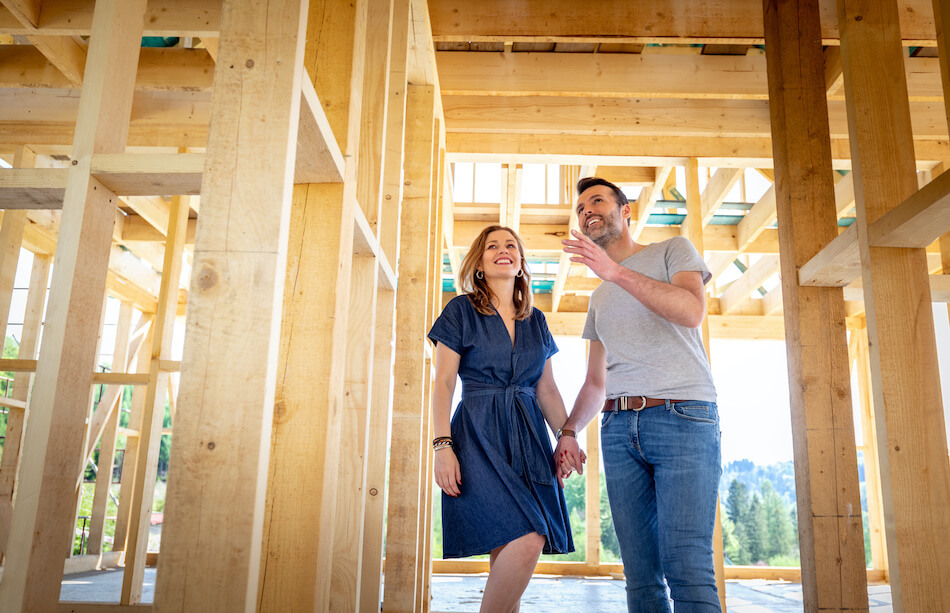 If you're considering buying a new construction home, there are a few things you should know before diving in, since there are several differences from buying a resale home. Keep reading for an overview of what you need to know before buying a new construction home.
For informational purposes only. Always consult with a licensed real estate professional before proceeding with any real estate transaction.
There Are Several Customization Levels to Choose From
Not every new construction home means having to design a home from the ground up. Builders offer and even specialize in different levels of customization, so buyers can choose the level of customization they're comfortable with.
Tract or Production Homes: These homes are built by a developer in a set location, using specific floor plans and standard features. Buyers get all the benefits of having a brand-new, move-in-ready home. Unlike other forms of new construction, buyers might not even have to wait for the home to be completed, since they're not involved during development.
Semi-Custom Homes: These homes are built to a buyer's specifications, but use a pre-determined set of floor plans and finishes for the buyer to choose from. This option allows for more customization than a tract home and offers a great option for buyers who want to customize but don't want to agonize over every last detail.
Fully Custom Homes: These homes are designed completely by the buyer, from the ground up. They offer the most flexibility, but also require the most time and money. Buyers who know exactly what they want and are prepared to invest the time and resources to get it can see their dreams fully realized by the right builder.
Building a New Home Takes a While
One of the biggest drawbacks to buying a new construction home is that it can take quite a while to build. Depending on the size and complexity of the home, it can typically take anywhere from four to eight months for it to be completed. So if a buyer's in a hurry to move, a new construction home may not be the best option for them.
However, four to eight months is typical of a production home—a home in a development where the builder is building many similar homes, so the process is heavily optimized. For a fully custom build, plan for at least a year, and that's not including pre-build tasks like clearing land or obtaining permits.
Factors outside anyone's control can also extend the time it takes for a home to be completed. These can include, but aren't limited to:
Labor shortages
Material/supply shortages
Inclement weather
On the other hand, some potential delays are within the buyer's control. Buyers should finalize their decisions as early into the build process as possible and resist the urge to make changes partway through, which can slow things down.
There Are Lots of Choices to Make
When buying a new construction home, buyers have to make a lot of choices. What kind of flooring should they choose? What color should the walls be? What kind of cabinets should they get? What high-ROI home upgrades are must-haves? It can be a lot of work, but it's also a lot of fun because buyers get to choose everything themselves.
However, this can also overwhelm some buyers if they're not prepared. While picking a color or fixture out of a set number of options may be simple, the more customization is available, and the larger and more complex the build is, the more minutiae the buyer has to decide.
Negotiating a Price is Different From Most Homes
When making an offer for a production home or semi-custom new construction home, don't expect the builder to lower the base price. While it does happen, builders generally have a strong stake in keeping the home values in the development high, because they're selling all of the homes in it, not just the one.
Instead, try negotiating discounts on upgrades. Buyers are likely to have more luck negotiating for perks than asking the builder to lower the purchase price, and the end result is that the buyer may be able to buy an upgraded home for less than they'd normally pay. The builder might also offer a discount to buyers who get a mortgage through their preferred lender.
Buy a New Construction Home with Confidence
All in all, buying a new construction home can be a great experience. With the right builder, it's a chance for buyers to get the home of their dreams, exactly how they want it. Just make sure to do your research and know what to expect so that you're not caught off guard by anything.
For informational purposes only. Always consult with a licensed real estate professional before proceeding with any real estate transaction.