North Vs South Austin: Where Should You Live?
Posted by Texas Real Estate Source on Tuesday, August 30, 2022 at 3:30 PM
By Texas Real Estate Source / August 30, 2022
Comment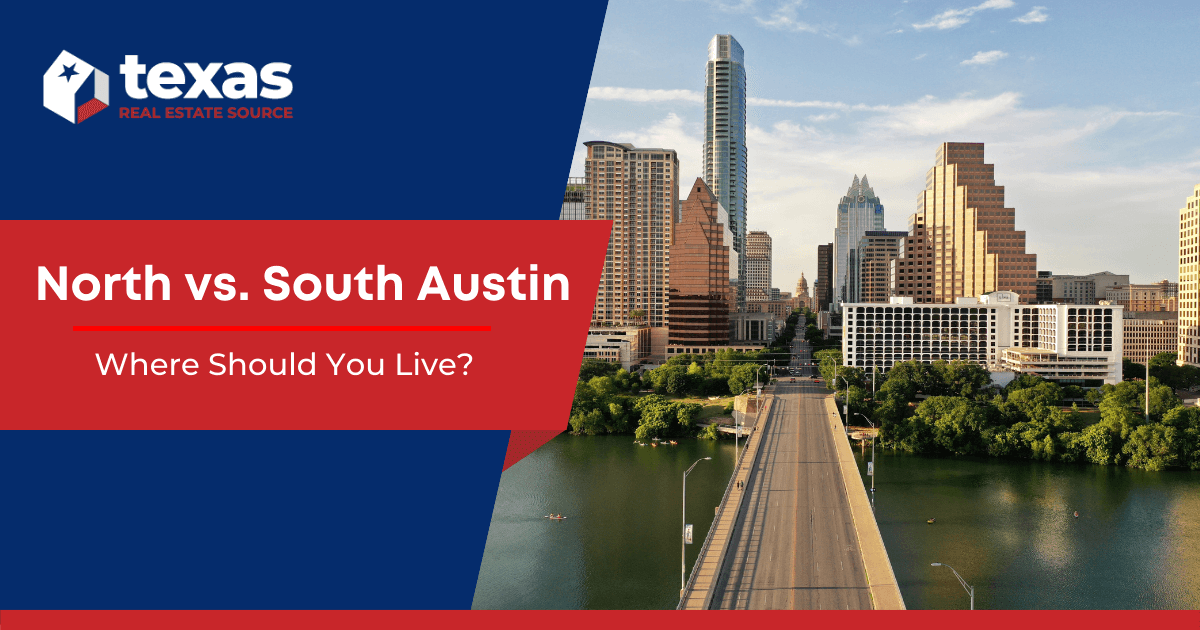 The population around the city of Austin has doubled in the past 20 years, and Texas' capital continues to attract industry-leading companies, particularly in the tech space. As more and more people move to the Austin area, homebuyers increasingly look for a more suburban lifestyle in the neighborhoods farther from the city's core. The best areas to live in Austin can generally be divided into two distinct geographic areas: North Austin vs. South Austin. But where should you start looking for your new home?
North and South Austin are both close enough to downtown that residents can easily access big-city conveniences while enjoying the serenity of suburban living. Each area offers its own distinct flavor with different attractions. Finding the new home that best suits your lifestyle is crucial to becoming a happy Austinite. Continued growth positions both North and South Austin as good investments for the future in addition to being great places to live now. However, this guide should help you narrow down your home search to the area that best suits you.
North Austin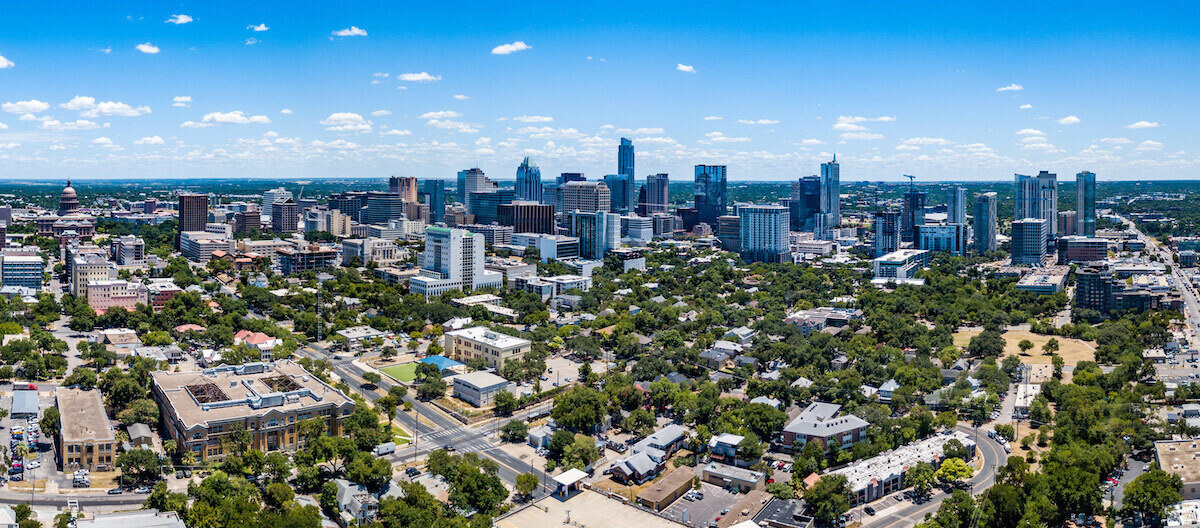 There's some debate on exactly where North Austin begins and ends. Generally speaking, the area between Mopac Expressway and I-35, running from 45th Street up to the city of Round Rock, is considered North Austin. Depending on where they live in North Austin, commuters have a 10- to 20-mile trip downtown, with Austin-Bergstrom International only 20 or 30 minutes away (though rush hour may require some extra allowances).
Significant economic growth in North Austin over the past few years has resulted in a corresponding expansion of the region's shopping, dining, and entertainment opportunities. So much so that it has become a city unto itself, with a "downtown" centered around The Domain, a 300-acre office, retail, and residential development at the area's core.
Studies suggest so much of Austin's growth has shifted north that many working residents no longer commute downtown, instead working for major employers locally. With a burgeoning tech scene, employers like Samsung, Google, Microsoft, and Apple employ thousands in the area. Add in a wealth of outdoor activities and green space, and it's little wonder that the north side is considered among the best places to live in Austin.
Average Home Prices
Home prices, on average, are about 20% lower in North Austin vs. South Austin, and are also generally lower than costs in the greater Austin metro area. While home prices in some neighborhoods like Allandale, Crestview, and Wooten are comparable with the central and south regions, far north communities like Round Rock and the city of Pflugerville represent significant value for money.
Over the past few years, average home values in North Austin have continued to climb significantly. With that in mind, buying in the area right now could be a great investment for homebuyers.
Average home price: low to mid $500s
Average price per square foot: $350
Average 2BR home monthly rent: $2,100
Average studio apartment monthly rent: $1,600
Green Spaces and Outdoor Activities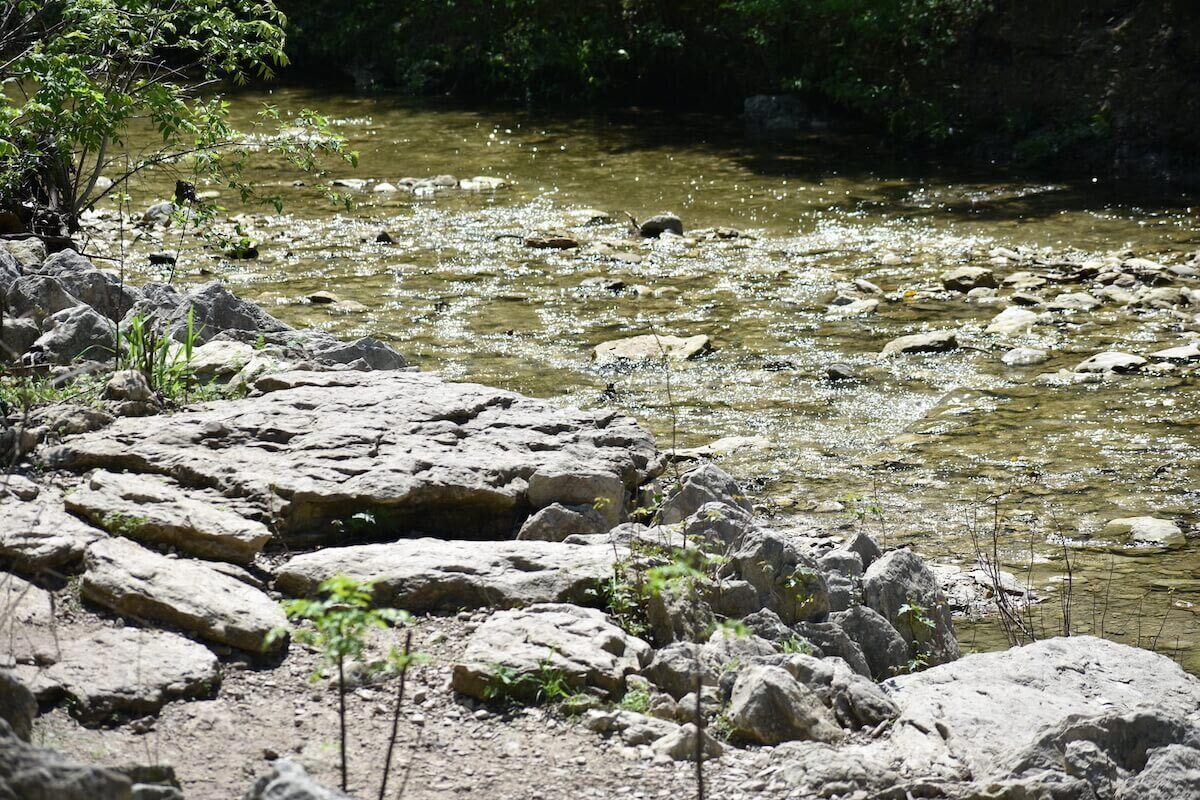 If the tech boom brought the "work," then North Austin's abundance of green space brings the "life" to work-life balance. Hundreds of acres of parks, playgrounds, and miles of nature trails provide North Austinites with plenty of things to do outdoors.
At the center of the region's outdoor activity is Walnut Creek Metropolitan Park, with several waterways and 15 miles of trails spanning the nearly 300-acre sanctuary. Park visitors take advantage of its swimming pool, hiking and biking, softball and baseball fields, picnic grounds, and leash-free dog park.
Nearby is the North Star Greenbelt, a smaller park east of the North Burnet area and just south of Walnut Creek. North Austin residents enjoy the walking and jogging trail that meanders through the park's many trees and flowers.
To the west of Mopac, you'll find Bull Creek District Park. A bit more secluded and undeveloped than the other parks in the area, Bull Creek offers visitors swimming, hiking, and fishing opportunities on almost 50 acres along Bull Creek. The park features picnic areas, nature trails, and several dog-friendly sections.
Schools
The North Austin area has numerous public and private schools. Austin Independent School District (AISD) serves most of the region, with several high schools, middle schools, and elementary school campuses. Areas farther north typically fall within the boundaries of either Round Rock Independent School District or Pflugerville Independent School District.
Higher learning has a home in North Austin as well. Both public and private colleges and universities are located around the area, including private schools like Strayer University and several Austin Community College campuses. The University of Texas main campus is just a few miles to the south.
North Austin Neighborhoods and Things to Do
If you're considering moving to one of the best suburbs of Austin, TX, look no further than one of these North Austin neighborhoods. Stretching up the map from the city's center are places like Allandale, North Burnet, and even Round Rock at the far northern fringes of the region, where buyers are finding serious bang for their buck.
Allandale
A few short miles straight up Mopac from the city center is the North Austin neighborhood of Allandale. Homes in Allandale feature many classic ranch-style homes dating back to the 40s, with mature trees and well-maintained lawns.
Outside the house, residents in this part of town have easy access to various fresh-air activities. At the center of Allandale is the Beverly S. Sheffield Northwest District Park, running along the eastern side of Shoal Creek. This popular park provides visitors with plentiful picnic areas, baseball and softball fields, sports courts, nature trails, a swimming pool, and even a duck pond.
Farther south, and a bit closer to the UT campus, Allandale residents have a quick trek to the Shoal Creek Greenbelt. This green space stretches along North Lamar Boulevard and Shoal Creek, offering more than 80 acres of tree-lined hiking and biking trails, shaded picnic areas, and a popular off-leash dog area.
Several farmers' markets are set up in the area, including Blackland Prairie Family Farm on the neighborhood's south end. The Real Pecos Melon also opens each Saturday on Burnet Road, offering fresh cantaloupe and honeydew in season and truckloads of other produce. As for dining and entertainment options in the Allandale area, numerous shops and restaurants are scattered throughout the community, especially along Burnet Road, Allandale's main street.
North Burnet
Just north of Allandale, a few more miles up Mopac, you'll find North Burnet, an older, more urban North Austin neighborhood. Homes in North Burnet are typically priced below the area average. However, recent economic growth has brought the development of a lot of newer high-end condominiums to the area.
North Burnet is home to The Domain, the area's premier shopping center and residential development. Residents enjoy high-end retail therapy at Neiman Marcus, Tiffany & Co., Louis Vuitton, Gucci, and more while favorite restaurants include Fleming's Prime Steakhouse, Blue Sushi Sake Grill, and True Food Kitchen. The development also offers several office spaces for lease and over 800 residential units. There's also more shopping nearby at Arbor Walk, the Arboretum, and Gateway Shopping Center.
Recreation and entertainment are in no short supply around North Burnet, either. Cheer on the Austin FC major league soccer club at their home pitch, Q2 Stadium, located in the middle of the neighborhood. Or, head up Burnet Road a few blocks to Top Golf, the popular high-tech driving range and entertainment venue.
Restaurants and entertainment venues can be found throughout the neighborhood. Stop by the dog-friendly Doc B's if you're out and about with your best furry friend. Or, for some retro fun, try bowling at Highland Lanes and grab a burger at their funky Lebowski's Grill. Many patrons are big fans of the classic "Dude" burger.
Round Rock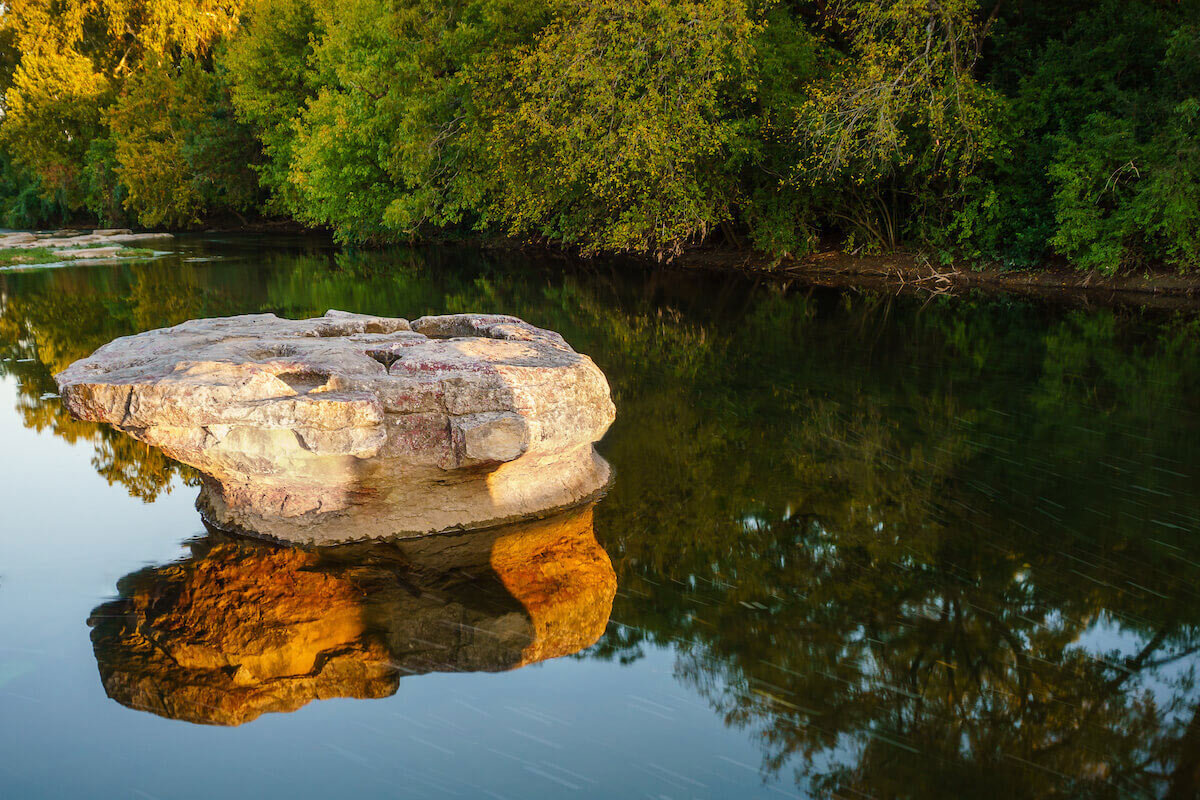 At the far north of what's generally considered North Austin sits the town of Round Rock. Located about 20 miles from downtown Austin via I-35 or Mopac, this community is named for a literal "round rock" that marks the spot in Brushy Creek where wagons crossed during 19th-century Chisholm Trail cattle drives. Homes in Round Rock are available in a range from the $200s up, with an average in the $500s. Today, more than 120,000 residents call the community home.
Favorite things to do in Round Rock include cheering on the Round Rock Express, the Triple-A minor league affiliate of MLB's Texas Rangers. If you find playing more fun than watching, head to Old Settlers Park. This 640-acre green space is the community's top youth sports destination, featuring more than 25 sports fields. Baseball, softball, soccer, cricket, and disc golf all have fields, and there are also picnic areas, playgrounds, and fishing from the pier on Bright Lake. Golfers will also be happy to know they can tee it up on dozens of public and private courses in the Round Rock region.
Another popular "sport" in this part of North Austin is shopping. The best part of shopping in Round Rock is the opportunity to experience the dozens of small boutique shops offering unique things you won't find anywhere else. Round Rock Premium Outlets is large enough to be a draw throughout the region.
After a full day of outdoor fun, there are plenty of places to grab a bite and a drink. Like everywhere else in this part of the state, there's no shortage of BBQ and Tex-Mex. Lots of other flavors are found on the area's menus as well.
After hours, if you're not already exhausted from the area's activities, take a wind-down lap around some of downtown Round Rock's favorite bars and nightclubs. Popular hangouts include Urban Rooftop, Rockey's Piano Bar, and The Long Branch Saloon, to name a few.
South Austin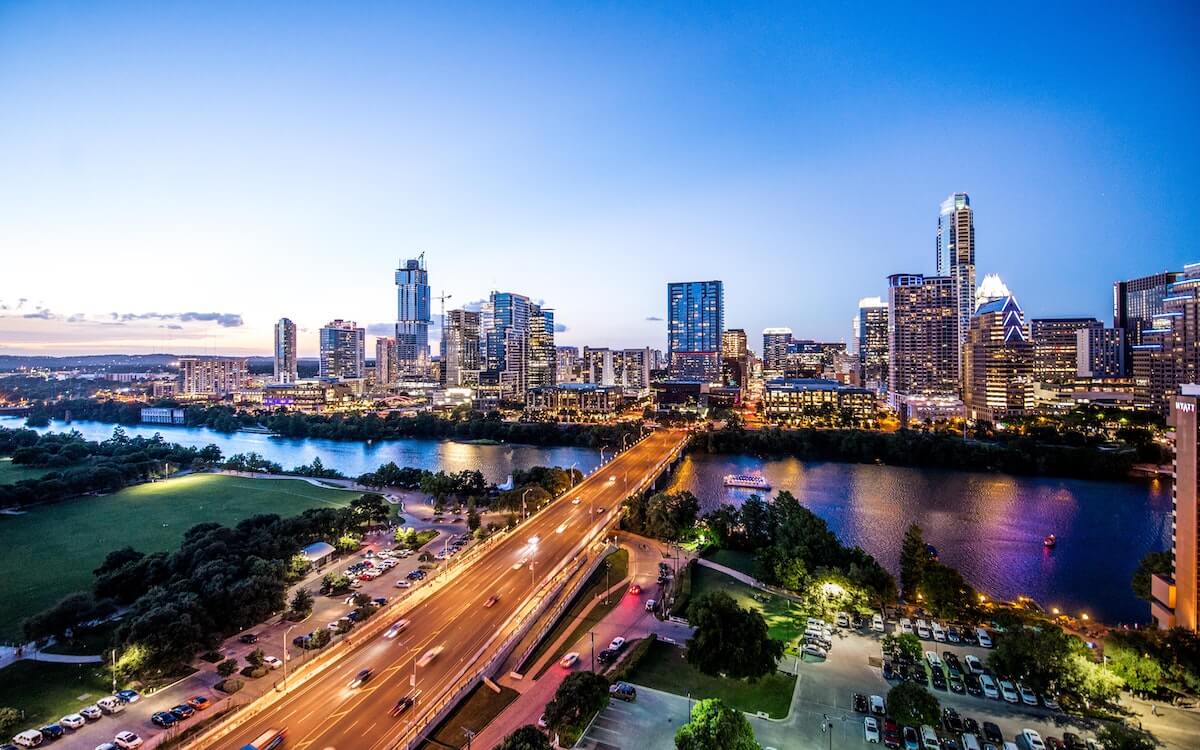 South Austin is loosely defined as the area bordering Lady Bird Lake on its north side down to Slaughter Lane or beyond at the bottom of the region. Mopac to the west and I-35 on the east further designate the area. However, economic and population growth in the region continues to expand South Austin's limits east of the interstate and as far south as Manchaca and beyond.
The drive downtown from South Austin can be as quick as a five-minute hop across the Congress Avenue Bridge. Residents in the southern sections of the region are typically only about 10 or 15 miles from downtown or the airport.
Comparing South Austin vs. North Austin is an exercise in old-new contrasts. While North Austin features a lot of new development and high-tech growth, South Austin maintains an old-school vibe that epitomizes the city's "Keep Austin Weird" slogan. With one of the liveliest entertainment scenes in the Hill Country, there are hundreds of fantastic dining, nightlife, cultural, and shopping choices all within blocks of one another in South Austin. Among the area's most significant attractions, though, are the numerous parks and recreation opportunities offered to its residents. If you like to play outside, you're going to love South Austin.
Average Home Prices
On average, a home in South Austin is about $100,000 more than a similar property in North Austin, on par with prices in central Austin. While a few southside communities feature home values in the $500s, expensive neighborhoods around Zilker, Barton Hills, and Travis Heights frequently find median list prices above $1 million.
Home values in South Austin have appreciated at an average rate of more than 15% year-over-year.
Average home price: low to mid $600s
Average price per square foot: $450
Average 2BR home monthly rent: $1,900
Average studio apartment monthly rent: $1,500
Green Spaces and Outdoor Activities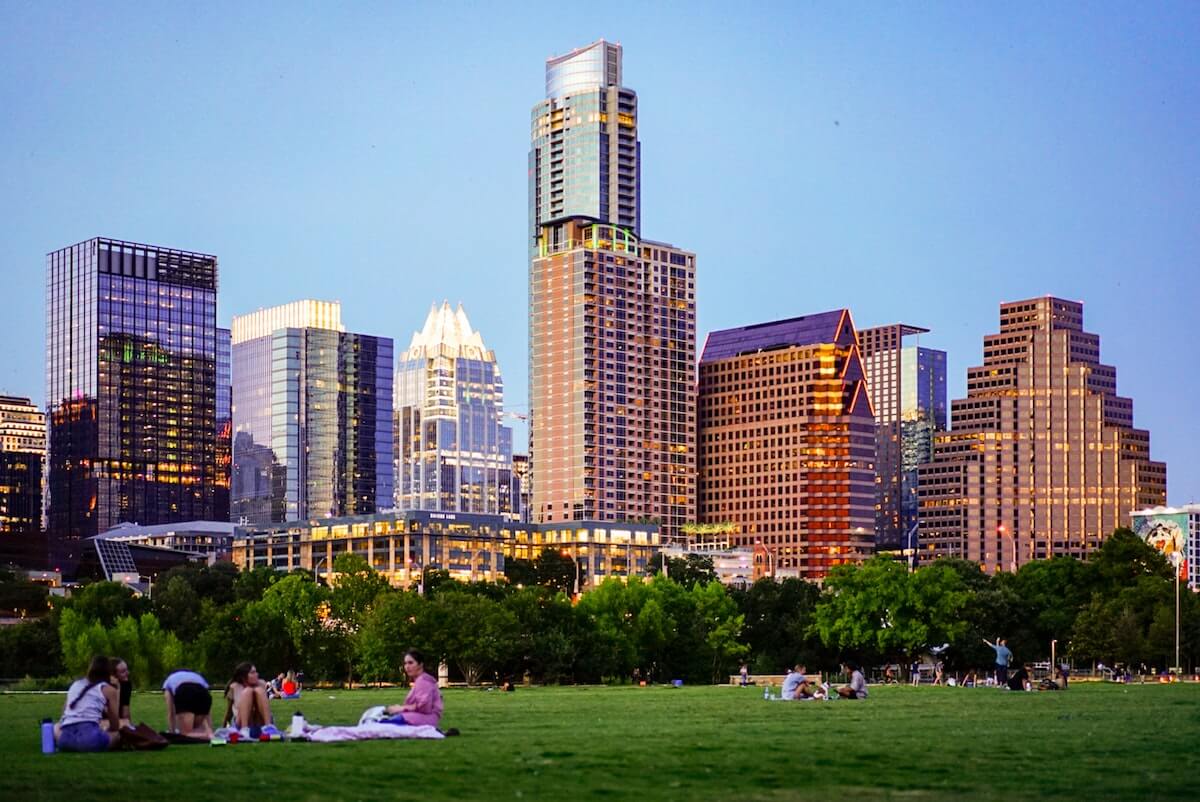 Known for its tree-lined suburban streets and lots of open green space, South Austin is considered by many to be a mecca for enjoying the outdoors. Favorite outdoor destinations surround the region, including numerous parks, preserves, and conservation areas like the Barton Creek Greenbelt.
Circle C Ranch Metropolitan Park on Slaughter Creek, just west of Mopac, provides visitors with hiking, biking, and running trails. Additional park amenities include several picnic areas, mixed-use sports fields, and a disc-golf course.
Over on the east side of I-35 is McKinney Falls State Park, located just 10 miles from downtown Austin. Hiking, biking, swimming, and fishing abound in and around the park's Onion and Williamson Creeks. Several campsites and cabins accommodate overnight visitors to the park, and golfers will be interested in learning about the several courses nearby.
Near the bottom of the South Austin map is Mary Moore Searight Metropolitan Park, about 10 miles from downtown Austin near the small town of Manchaca. Popular activities include horseback riding, hiking and biking, field sports, and disc golf. Visitors enjoy several playscapes and picnic spots, and dogs are welcome.
Perhaps the most popular green space in South Austin is Zilker Metropolitan Park, located near water activities on Lady Bird Lake. Zilker Park's more than 350 sprawling acres of green space offer numerous recreational activities and some of the area's best scenic views. Visitors appreciate the park's many playscapes, picnic sites, and the nearby Barton Springs Pool.
Schools
Several public and private schools serve South Austin, with Austin Independent School District being the most extensive education system in the area. AISD oversees several high schools and dozens of middle and elementary school campuses in this part of the city. High schools include Bowie High School, Crockett Early College High School, and William B. Travis High School, among others.
Other school districts in the region include Wayside School District along the I-35 corridor and Eanes Independent School District serving the area from Barton Hills north. Valor Public Schools, a K-12 tuition-free charter program, also has a South Austin campus.
St. Edward's University, a private Catholic institution, is located near I-35 and US-290 south of downtown. The Texas School for the Deaf, a statewide resource for the hearing-challenged community, is just a few blocks away in the South Congress area.
South Austin Neighborhoods and Things to Do
The atmosphere in South Austin epitomizes what many consider to be classic Austin. There are many eclectic dining and shopping options and an abundance of outdoor recreation opportunities. Check out one of the best areas to live in Austin, from Barton Hills and Zilker near Town Lake to West Slaughter and beyond.
Barton Hills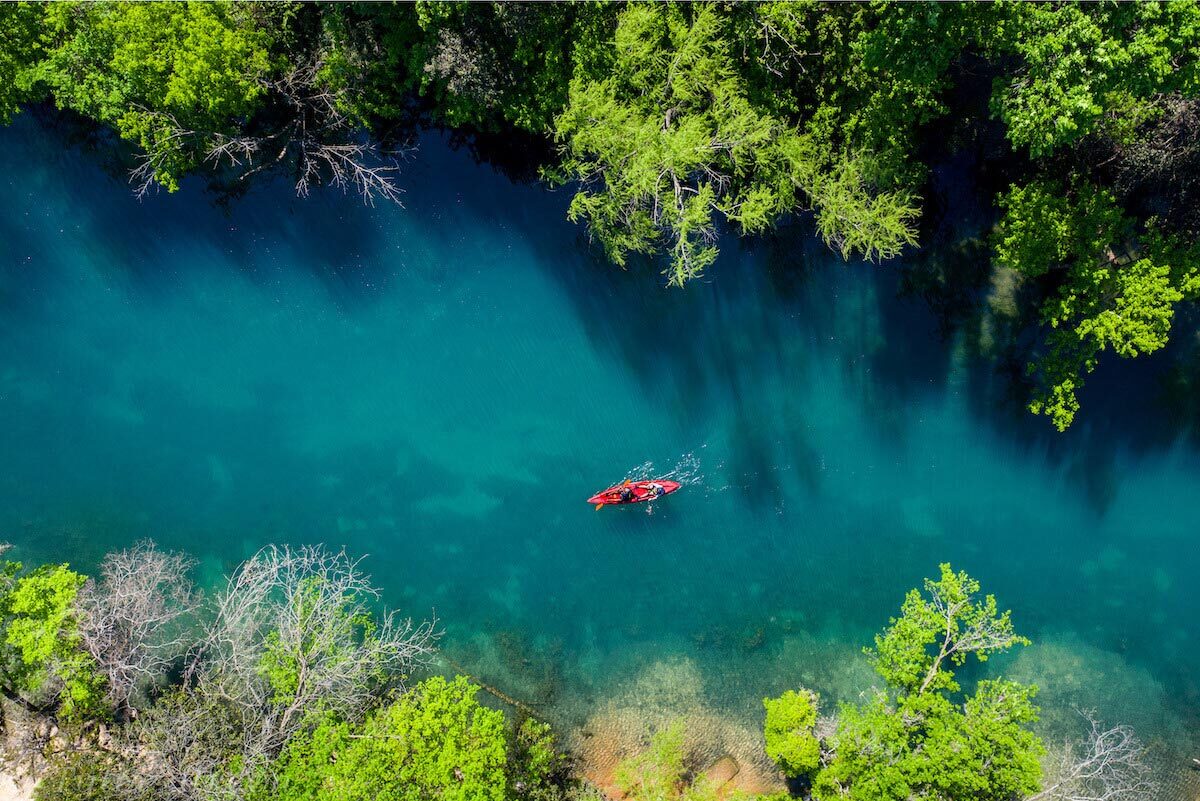 Barton Hills borders Lady Bird Lake with Mopac on its west side. Downtown Austin is just on the other side of the water, a quick 10-minute hop into town. The area's main attraction is the outdoor lifestyle it provides, and homes in Barton Hills are located near some of the finest parks and green spaces around.
At the center of outdoor recreation in Barton Hills is Zilker Park and its natural swimming hole, Barton Springs. This urban sanctuary boasts botanical gardens, hiking and biking trails, and numerous sports fields. The world-famous Austin City Limits Music Festival takes place in Zilker Park each year.
The Barton Creek Greenbelt Trail runs the length of Barton Hills, with several miles of moderately challenging trails. The scenery along the greenbelt is surprisingly wild and rugged in places, showcasing nature at its finest.
Back in town, the main street for restaurants is South Lamar, skirting the southern edge of the Barton Hills neighborhood. It's a veritable restaurant row. Diners can get their Tex Mex fix and explore other multi-cultural flavors like Asian, Italian, Venezuelan, or Thai. There's no shortage of shopping in this section of the city, either. After hours, if you have any energy left, two-step on over to the Broken Spoke, a landmark dance hall featuring live music and Texas cooking.
South Congress
South Congress is usually defined as the area south of US-290 and north of East William Cannon Drive, running on both sides of South Congress Avenue. SoCo, as it's sometimes called, is a hip and vibrant neighborhood just six or seven miles from downtown. It offers one of the best areas to live in Austin, especially if you're looking for that quintessential Austin vibe.
Homes near South Congress are convenient to a lot of the coolest attractions around town. Among the defining features of SoCo are its many vibrant urban murals and street art installations.
The nightlife and dining scene is just as dynamic as the area's art. An abundance of eateries in the area serve Cuban, Japanese, and Mediterranean fare, in addition to Austin staples like pizza, Tex Mex, and BBQ. Locals wash it all down at the district's brew pubs and wine bars; favorites include St. Elmo Brewing Company and the Austin Winery. Be sure to stop in the renowned Continental Club for some of the best live music around. And don't miss the First Thursday block parties on South Congress every month, when shops and restaurants stay open late, spilling music and fun onto the street.
Outdoor lovers will enjoy that Williamson Creek bisects South Congress with green space, nature trails, and scenic views running the entire width of the district.
St. Edward's University is located between South Congress Avenue and I-35. Just up the street, a few blocks north of the school, you'll find the Congress Avenue Bridge, where the visitors can watch the world's largest urban bat colony take wing each evening.
Manchaca and West Slaughter
At the far southern limits of South Austin, West Slaughter Lane cuts across the area, intersected by Menchaca Road running up from the small community of Manchaca 12 miles southwest of the city. This junction forms a commercial hub for the area's residents, with an H-E-B grocery store, numerous shops and businesses, and various restaurants and fast food choices.
Closer to I-35 is Southpark Meadows, serving this part of South Austin with a mix of retail and dining options. Mexican food, sushi, wings, and steaks are on the area menus, and there are plenty of shopping opportunities.
Diners in this part of South Austin will also find an abundance of iconic Austin flavors among the region's many food trucks. Favorite dining spots include the Thicket South Austin Food Park on West Dittmar between Menchaca Road and South 1st Street, home to about a dozen trucks offering a little bit of everything.
Among the area's outdoor attractions is the Mary Moore Searight Metropolitan Park, less than 5 miles northeast of Manchaca. Sitting on over 300 acres, this pet-friendly park is a favorite destination for many South Austinites. Nearby is the Lady Bird Johnson Wildflower Center, showcasing over 900 species of native Texas plants.
Homes in Manchaca and West Slaughter provide residents with easy access to several other popular Hill Country destinations. The city of San Marcos is a little over 20 miles down I-35, with the popular tourist town of New Braunfels about 40 miles away. San Antonio is just a bit more than an hour from the Manchaca–West Slaughter area.
Should You Live in North Austin or South Austin?
It's almost unfair to be forced to decide between North Austin vs. South Austin. Both sides of the city offer residents the benefits of a suburban lifestyle while maintaining convenient access to downtown. Both regions are also somewhat self-contained, providing residents with everything they need in their own backyards.
A bit more urban in some parts, North Austin is at the center of the tech boom, with home prices a bit lower north of downtown compared to similar South Austin properties. In South Austin, residents enjoy a classic Austin experience with proximity to some of the Hill Country's best nightlife and outdoor recreation.
The decision to live in one or the other depends on which neighborhood best fits your specific lifestyle. The bad news is that you can't live in both. The good news is that wherever you decide to live, you'll be in one of the most remarkable areas of the entire Lone Star State.