Sell Your Home Faster: The Best Marketing Tips When Selling a House Online
Posted by Texas Real Estate Source on Friday, April 21, 2023 at 10:44 AM
By Texas Real Estate Source / April 21, 2023
Comment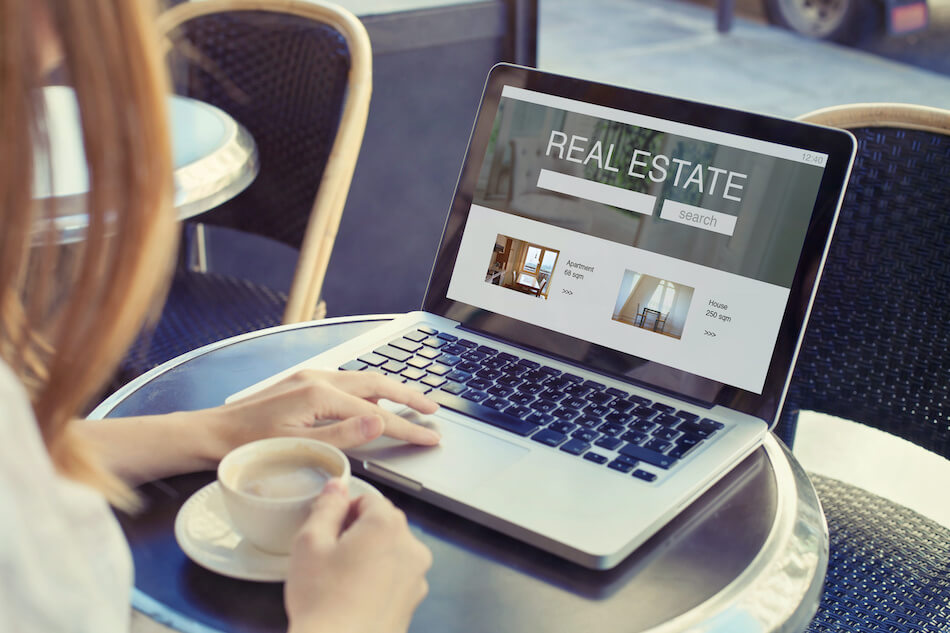 If you're looking to sell your home, advanced online marketing strategies can help you reach the right buyers and maximize visibility. Optimizing your online presence is similar to investing in home staging—it helps put your best foot forward. Don't sell your house for less than what it's worth. Discover how real estate digital marketing can optimize your online presence for more buyer leads than ever.
For informational purposes only. Always consult with a licensed real estate professional before proceeding with any real estate transaction.
The Benefits of Online Marketing When Selling Your House
Online marketing is an essential tool for selling real estate. Almost every buyer uses websites and other digital tools for some portion of their home shopping experience. If you're not taking advantage of the powerful benefits of a well-optimized online listing, you're leaving opportunities on the table.
Increased Visibility
With the digital marketing strategy, you can make sure that your listing stands out from the competition. Search engine optimization tactics, like keyword research and content marketing, can help your listing rank higher in Google searches, making it more likely for buyers to see it first. Additionally, by utilizing social media platforms like Facebook or Instagram to promote listings, you'll be able to reach a much larger audience than traditional methods alone.
Targeted Audience
Targeting the right buyers is key. You want to ensure that those who see your ads have a genuine interest in buying a home like yours. Doing this effectively requires careful analysis of demographic data and buyer behavior trends to tailor campaigns to likely customers. Using targeted advertising tools like retargeting pixels or geo-targeting will also help draw attention from people who've already interacted with your online content or have searched for homes in your area.
Digital marketing offers cost-effective solutions compared to traditional methods such as newspaper advertisements or direct mailers. These methods require large budgets with no guarantee of success rate due to their broad approach nature and lack of analytics tracking capabilities. Online marketing allows you to track performance metrics through various marketing tools, so you know exactly how effectively each campaign has reached its target audience while spending less money overall.
Crafting an Effective Listing Description
In a competitive online marketplace, it's not enough to simply describe the basic features of your property. To attract the right buyers and maximize your chances of a successful sale, you must craft a compelling narrative highlighting your home's unique selling points. When crafting an effective listing description for a real estate property, there are several strategies to keep in mind.
Keywords
Keywords and SEO optimization play an important role when creating an effective listing description. Using relevant keywords throughout your listing will help boost its visibility on search engines such as Google or Bing, ensuring more people see your property online. When selecting keywords, consider terms that describe the location of your property.
Google's auto-suggest function can be a useful tool for researching keywords for your listing. To use it, simply start typing a search term related to your property, such as "homes for sale near me," into the Google search bar. As you type, Google will suggest a range of related search terms that other people have searched for. These suggestions can give you a good idea of the keywords and phrases commonly used in online real estate searches.
Special Features
Highlighting unique features is another way to create a successful listing description. Buyers often look at multiple listings before deciding on one home over another; making sure yours stands out among others is key. Focus on special aspects of your home that may not be found elsewhere, such as outdoor living spaces, updated appliances, or landscaping details. Adding professional real estate photography will also make these special features shine on your listing.
AI Technology
Time is a precious commodity, especially for home sellers looking to list their property online. Fortunately, AI writing tools can help streamline the listing process and save sellers time and effort. These tools help sellers quickly generate compelling listings that grab readers' attention and showcase the property's unique selling points. AI writing tools can also help sellers identify the most relevant and effective keywords to include in their listing descriptions, increasing their visibility and searchability online.
Promoting Your Real Estate Listing on Social Media
Social media platforms offer a powerful tool for marketing real estate listings. Here are some tips for leveraging social media to promote your listing.
Creating Engaging Content
Quality content is key when it comes to promoting on social media. Focus on creating posts that will draw attention and encourage engagement from your target audience. Share photos of the property, videos of virtual tours, or stories about why this home is special while optimizing with relevant keywords and hashtags.
Utilizing Paid Ads
Use paid advertising options available through each platform to extend your reach beyond organic followers. Platforms like Facebook allow you to target specific demographics so you can tailor ads directly toward those who may be interested in buying or selling a home.
When establishing demographics, it's essential to keep in mind the Fair Housing limitations imposed on real estate advertisements on Instagram and Facebook. These rules require sellers to avoid discriminatory segmentation practices in real estate advertisements, such as referencing protected categories like race or gender.
Analyzing Social Media Marketing Metrics
Track performance metrics across all campaigns so you can adjust accordingly if needed or continue successful strategies into future campaigns. Measurements like impressions, clicks, conversions, cost per click (CPC), return on ad spend (ROAS), etc., are essential when determining which tactics are working best for reaching your desired goals and objectives with minimal costs associated with them.
Maximizing Your Reach with Email Marketing Campaigns
Emailing can be useful for real estate agents and home sellers to broaden their reach and promote properties. By building an email list of potential buyers, crafting compelling messages, and measuring results, agents can take advantage of this cost-effective solution to increase visibility and generate leads.
The initial move to employ email marketing is to construct a specific group of recipients, which requires gathering contact information from those interested through different methods, such as web forms or campaigns on social media. Once the contacts are collected, it's important to segment them into different lists based on interests or demographics so that you can tailor your emails accordingly.
To get the most out of your email campaigns, it's essential to craft effective messages that will capture readers' attention and motivate them to take action. Start by creating captivating subject lines that stand out in people's inboxes and make sure they accurately reflect what the content is about so readers know what they're getting when they open up the message.
Then write concise body copy using active language that conveys the benefits of your listing without being overly pushy. Focus on providing value instead. Lastly, don't forget to include visuals like images or videos, as these can help grab people's attention more quickly than plain text alone.
Once you've distributed your emails, gauge their success against established metrics, giving insight into how successful each campaign was at engaging customers. Additionally, tools like A/B testing allow you to compare two versions side by side to determine which one resonates better with audiences overall.
Create the Perfect Digital Marketing Strategy For Your Home Sale
Optimizing your online real estate listing is crucial if you want a fast, successful sale. Similar to home repair costs, it's an expense you need to budget for when selling your home. By crafting a compelling narrative showcasing your property's unique selling points and including relevant keywords, you can increase your visibility and attract the attention of potential buyers. Leveraging AI writing tools and optimizing paid ads for social media can help you streamline the listing process and easily reach a wider audience. Give your real estate listing the edge it needs to stand out in the competitive online marketplace!
For informational purposes only. Always consult with a licensed real estate professional before proceeding with any real estate transaction.