Best Things to Do in Pearland TX: Top Attractions & Activities
Posted by Texas Real Estate Source on Monday, September 18, 2023 at 12:37 PM
By Texas Real Estate Source / September 18, 2023
Comment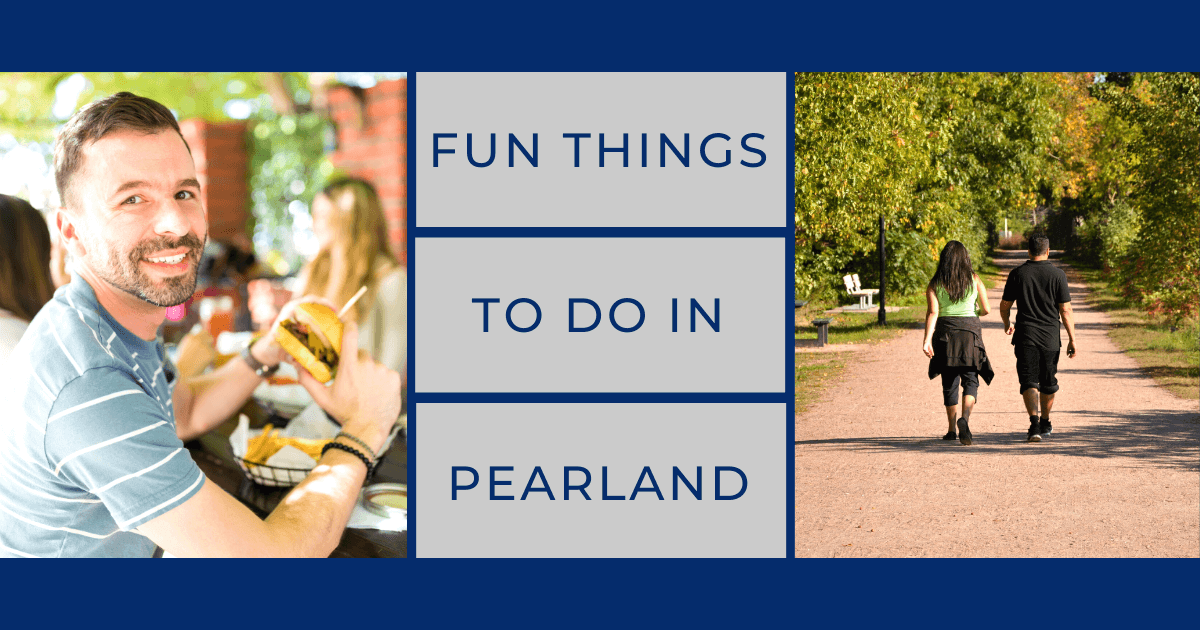 When it comes to tourist hotspots, Texas has some of the most famous destinations in the United States, especially in eastern Texas. Yet, there are many underrated, lively destinations within the Houston metropolitan area, including the city of Pearland.
Located in Brazoria County, Pearland is a thriving city with over 120,000 residents and only 25 minutes from downtown Houston. Often overlooked in favor of larger Houston, Pearland is not only a fun, vibrant city to visit, but it also has tons of big-city amenities. From its pristine golf courses to its stunning green spaces, Pearland has something for everyone. Whether you're a long-time resident or moving to Pearland soon, there are always new things to discover and fun things to do in Pearland, Texas.
Pearland Outdoor Adventures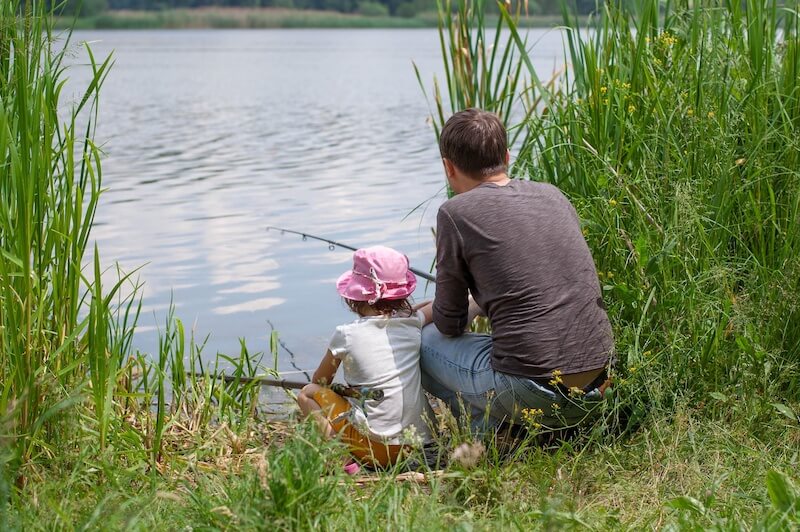 One of the biggest draws of Pearland, Texas, is its abundance of outdoor recreational activities. Whether it's thrill-seeking, such as skateboarding or BMX, or more leisurely, such as golfing or birdwatching, there's something for everyone.
Parks & Golf Courses
One of the best ways to take in Pearland's natural beauty is through its array of parks and nature centers. One of the best parks in Pearland is Centennial Park. Located just off Mary's Creek, this community park has many desirable features and free things to do, including a dog park, a splash pad, picnic areas, and playground equipment. It even has a disc golf course.
Pearland has Tom Bass Regional Park, Aaron Pasternak Memorial Park, Independence Park, Hickory Slough Sportsplex, and many more waiting to be discovered. Pearland is also home to many natural spaces, including John Hargrove Environmental Complex & Wetlands and the Delores Fenwick Nature Center.
There are more than half a dozen golf courses near Pearland, including both public golf courses and private country clubs. The Southwyk Golf Club is particularly notable for also being located near a 29-acre lake, hike-and-bike trails, rec centers, and more in the Southwyck and Silverlake neighborhoods. If you'd rather play a public course, Clear Creek Golf Club offers a true Scottish-style links experience and a 20-station driving range.
Water Recreation
Like many southern states, Texas can be very warm, especially during summer. As such, many of Pearland's recreational activities revolve around the water. Visitors and residents are often out on the water, taking advantage of everything this eastern Texas community offers. Whether cooling off in swimming pools and splash pads or fishing, there are many bodies of water in Pearland to enjoy.
One of Pearland's most popular water activities is fishing. There are over 20 lakes and ponds within the city limits, and in most of those bodies of water, you can find residents fishing from the shore.
Hiking & Biking Trails
While some of the best ways to enjoy the outdoors in Pearland are the sports complexes and lakes, they're not the only way residents stay active. The Pearland area has tons of hiking, biking, and walking trails. Shadow Creek Ranch Nature Trail, located just 15 minutes from downtown, has a nature trail that runs straight through the heart of a beautiful nature park. Visitors can see glimpses of local wildlife while on their hike.
Additional Pearland hiking and biking trails include:
El Franco Lee Park Wetlands Trail
Mary's Creek Trail
Tom Bass Section 1 Loop
Clear Creek
Christina V. Adair Park Loop
From its abundant natural landscapes to its gorgeous city parks, Pearland residents and visitors can explore all of the area's best sites through the great outdoors. Pearland has a variety of green spaces that cater to all types, pets, and the local wildlife.
Fun Things to Do With Kids in Pearland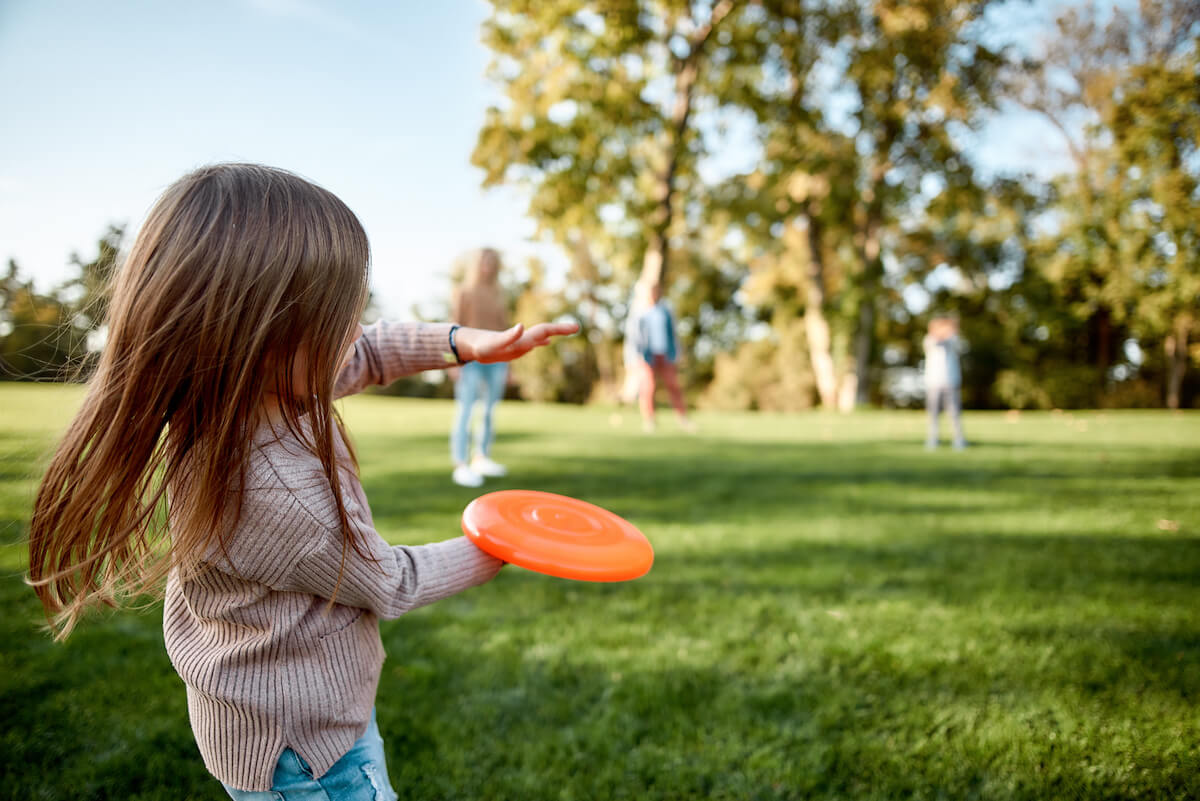 What's more fun than a scavenger hunt? Pearland's Pear-Scape Trail is a series of 21 four-foot-tall fiberglass pear sculptures painted by local artists. Enlist the help of your kids to spot the pears as you explore Pearland and have fun deciding which painted pears are your favorites. The Pearland Convention and Visitors Bureau even offers prizes through a mobile phone "passport" and a printable sheet of scavenger hunt clues.
Need to feed a sweet tooth? Peña's Donut Heaven is a locally owned and operated donut shop-slash-diner that's a kid's dream. Where else could you get a glazed donut burger? (Not to worry, though—there are plenty of delicious breakfast and lunch items on the menu for those who prefer less adventurous combinations, like breakfast tacos, specialty burgers, and grilled chicken salad.)
Delores Fenwick Nature Center is great for both outdoor activity and a bit of education. The nature center acts almost as a mini-zoo of animals and plants native to the Pearland area, including snakes, frogs, turtles, alligators, and many species of birds. They also have plenty of interactive learning exhibits and nature programs tailored to kids from preschool to 12-year-olds.
Pearland Shopping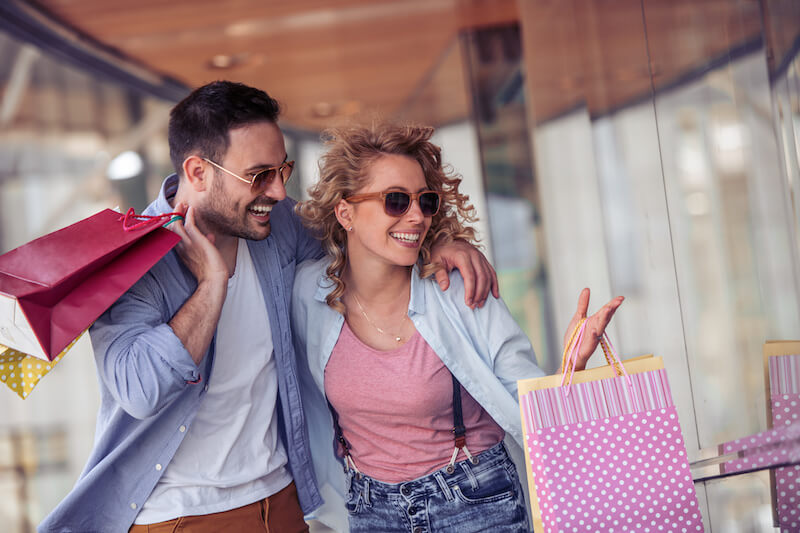 Even though Pearland has an abundance of outdoor activities, it has many similar amenities enjoyed in bigger cities, including fantastic shopping options. From eclectic boutiques to national retailers, Pearland has it all.
For shoppers looking for everything in one place, Pearland Town Center hits the mark. This open-air mall has over 140 popular chain stores, boutiques, and department stores. For those looking for a unique experience, Pearland also has antique shops and specialty stores, including Cole's Antique Village & Market, Brows' Aroun' Antiques, and Journey to the Past. Pearland residents don't need to go far to find everything they need.
Pearland Restaurants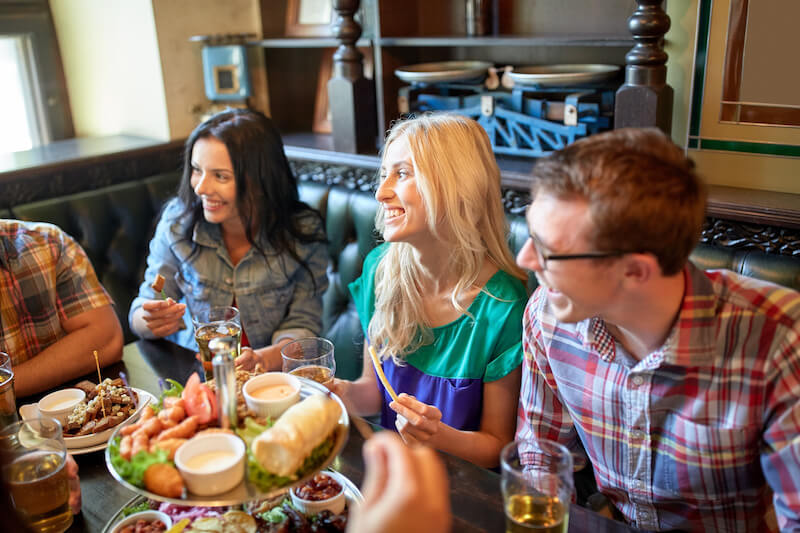 Pearland has quite an array of restaurants waiting for diners to discover. Because the city of Houston and the city of Austin have had a renaissance when it comes to culinary offerings, towns in the surrounding areas have also experienced an increased food presence, including Pearland. Now, residents and visitors have more restaurant and bakery choices than ever before.
Some of the area's most popular cuisine options include Texas barbecue, Mexican, American, Italian, and seafood. For those looking for home-style food, one of the area's best restaurants is Atchafalaya Crawfish, a southern restaurant that features some of the area's best regional dishes, including crawfish and catfish. While this restaurant is open only five months out of the year, it's still one of Pearland's most popular eateries. Some other favorite Pearland restaurants include:
Brooklyn Pizzeria
Burger Tex
Emma's Mex Grill
La Casita
Super Bowl Asian Cuisine and Tea House
Pearland is also home to some of the area's best bakeries and tea shops, including Pena's Donut Heaven and Four Friends Tea Room.
Arts & Culture in Pearland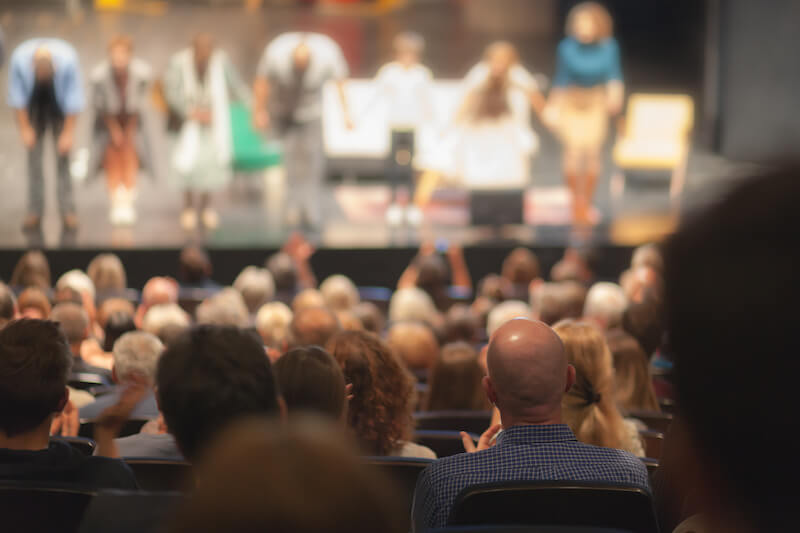 Pearland has an exceptional cultural scene that has garnered more attention recently. Pearland has many cultural offerings, from its stunning museums and theological landmarks to performing arts centers.
Museums
Residents and visitors in Pearland have access to some of the area's most significant museums and historic sites, whether in Pearland or nearby Houston. One of the area's most unique sites is the Sri Meenakshi Hindu Temple, an architectural wonder and cultural oasis in the heart of Pearland. This Hindu temple is dedicated to the Goddess Meenakshi and replicates the original temple in Madurai, India.
Pearland is also just a short distance away from Houston's Museum District, with museums such as the Houston Museum of Natural Science, the Holocaust Museum, and the Buffalo Soldiers National Museum.
Art Galleries
In addition to the area's museums and iconic landmarks, Pearland offers an eclectic blend of modern art galleries for those interested in the visual arts. From canvas art to sculpture art, local and regional artists use a variety of mediums to express their artistic pursuits. Several galleries display these works of art, and in some cases, they are even available for purchase.
The primary art gallery within Pearland's city limits is JNL Gallery. In addition, there are many more just outside of Pearland in surrounding cities and towns.
Dance & Theatre
For many, one of Pearland's most underrated features is its theatre scene. Not only does Pearland have iconic theological landmarks, but it also offers a wide variety of live performances. For many people, some of Pearland's best performances come from the Pearl Theater, a performing arts theater that puts on many productions per year, including famous plays and Broadway productions. In addition to the outstanding performances at the Pearl Theater, the city hosts one of the area's most supportive performing arts scenes, hosting many children's productions from Born 2 Perform, the Purple Box Theater, and the School of Rock.
Pearland is never short on entertainment options, from culturally significant museums to eclectic art galleries and live performances.
Pearland Nightlife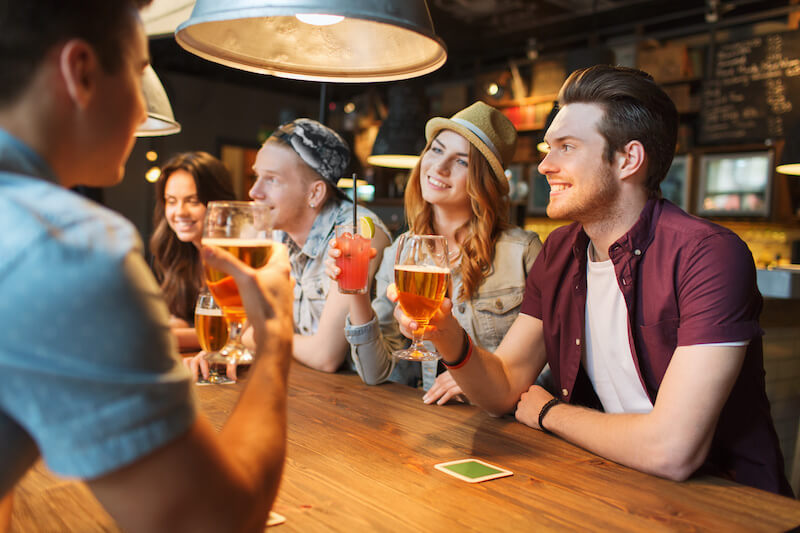 For Pearland residents, the fun isn't limited to its parks and theaters. For this Brazoria County city, some of the most exciting things happen after the sun goes down. Residents and visitors can find tons of nightlife options. From live music and sports bars, Pearland has an exciting nightlife scene worth exploring.
Pearland has a number of options with many types of atmospheres when it comes to bars. King's Biergarten is modeled after a Bavarian castle and is one of the few places in Pearland where visitors can drink like it's Oktoberfest year-round. They also have live music events on the weekends.
From pool houses to karaoke bars, Pearland has one of the area's best varieties of bars. Other popular bars are Scotty's Saloon, Bogie's Pub and Grill, Cooter Brown's Place, and JP McNasty's, only to name a few. For those searching for live music, some of the best bars in the area are SBB Scooter's Icehouse, 2-A-Day's, The Red Rooster, and Pearland House Concerts.
Experience Fun Things to Do in Pearland Today
From its naturally beautiful parks and exquisite art galleries to its lively theater scene and nightlife, Pearland provides a welcoming experience. While Pearland has tons of cultural and entertainment options for all ages, its proximity to Houston means people will always find something to hold their interest. For those looking to strike a balance between tranquil outdoor spaces and big-city energy, Pearland is an ideal destination.