Things to Do in Plano: Fun Activities For This Weekend
Posted by Texas Real Estate Source on Monday, May 23, 2022 at 1:02 PM
By Texas Real Estate Source / May 23, 2022
Comment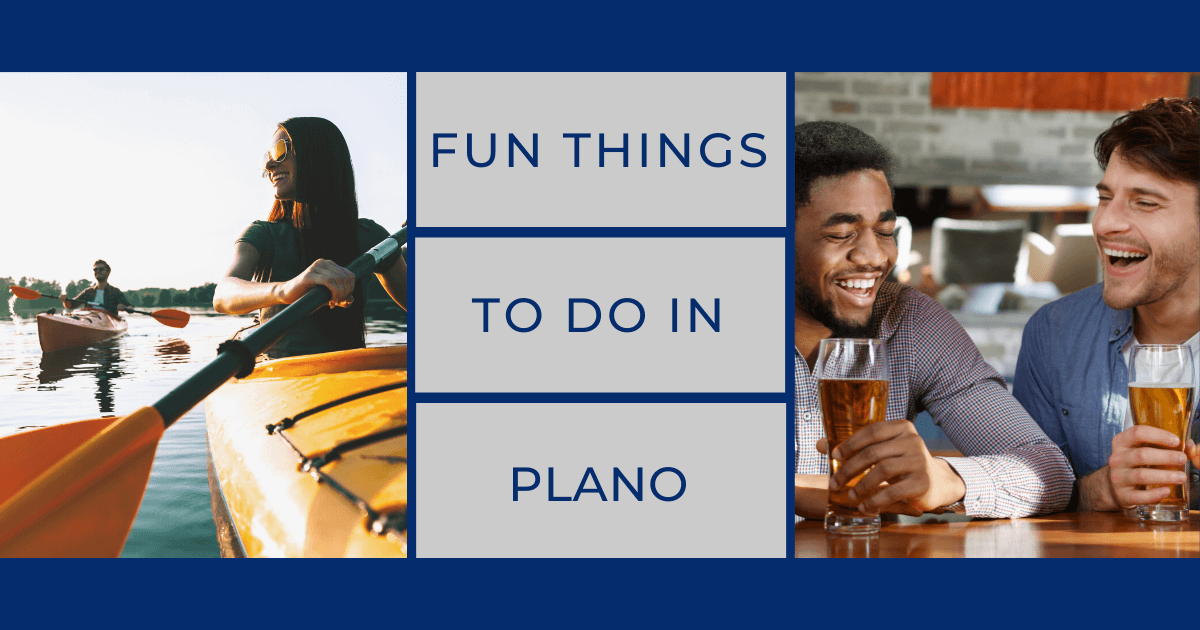 Plano, Texas, has tons of things to do for residents and visitors alike! With a variety of attractions and activities, there's something for everyone in the vibrant city of Plano, whether they love spending time outside or learning about the local culture. Keep reading, and we'll tell you all about some of the top things to do in Plano.
Best Outdoor Activities in Plano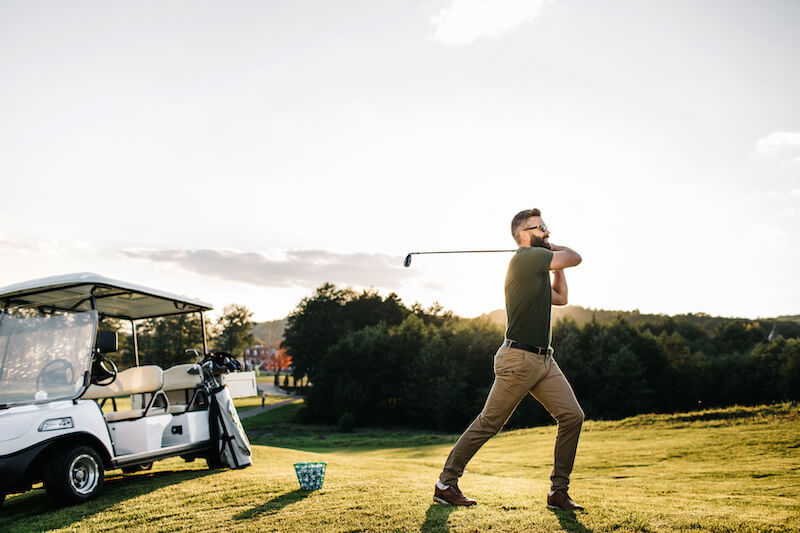 Enjoying the great outdoors is easy in Plano. From vast natural expanses to uniquely shaped swimming pools, there are ways to get some fresh air.
Parks and Golf
If you're looking for the biggest park around, check out Oak Point Park and Nature Preserve. This 800-acre park has nearly 13 miles of trails, a small lake, and an outdoor amphitheater. Go Ape Zipline and Adventure Park is located within the park, offering visitors treetop adventure and obstacle courses and ziplines up to 423 feet long.
Just south of Oak Point Park, Bob Woodruff Park boasts amenities like a fishing pier, playground, sand volleyball court, and a dog park. The dog park covers seven acres and is fenced and double-gated to ensure safety for pets and people. There are separate areas for large and small dogs and a central shade area. Other amenities at the park include picnic tables, benches, water stations for humans and dogs, and waste pickup/disposal stations. The park is also lighted, making it easy to stay into the evening.
Arbor Hills Nature Preserve covers 200 acres and offers plenty of natural areas to enjoy at the other end of the city. The preserve also has an observation tower with excellent views.
Pecan Hollow Golf Course features a wide variety of amenities in addition to its championship course, including a chipping green, 5-hole short course, pro shop, practice bunkers, and a putting green. The Courses at Watters Creek facility have three courses of 18, nine, and six holes and FootGolf, a driving range, a short game area, and more. At Ridgeview Ranch, golfers can enjoy 18 holes amid beautiful scenery, practice facilities, and a bar and grill.
Water Recreation
Make a splash at the Jack Carter Pool! This water park features a dual rider tube slide, platform diving, a climbing wall, a surf simulator, a spray pad, and other fun activities like water volleyball and a lazy river.
How about a pool shaped like Texas? The Texas Pool is a 168,000-gallon saltwater pool with a diving board at the panhandle and a wading area at the Rio Grande Valley. Fun fact: this pool is listed in the National Register of Historic Places.
Another great way to beat the heat is to go kayaking. The lake at Oak Point Park is open for canoeing, kayaking, and stand-up paddleboarding from sunrise to sunset.
For those who would rather swim indoors, the Plano Aquatic Center has a 25-yard indoor lap pool, pool party reservation options, and various classes and swim lessons. It also has an outdoor spray ground.
Hiking and Biking Trails
Oak Point Park has paved and unpaved trails, many of which follow Rowlett Creek. Walkers can enjoy nearly eight miles of concrete trails and five miles of natural trails. There's also an area for equestrians, with horse trailer parking at Bob Woodruff Park.
At Arbor Hills Nature Preserve, off-road bikers can enjoy a trail nearly three miles long. There's also a pedestrians-only unpaved trail and a paved recreational trail, each about three miles long.
Other great trails to explore in Plano include:
Bluebonnet Trail - 8.3 miles one-way, runs from Preston Road to Oak Point Park and passes through Carpenter Park between the Fairfax Hill and Preston Crest neighborhoods
Chisolm Trail - 5.5 miles one-way, starts at Harrington Park and goes up to Legacy Drive in the Forest Creek Estates neighborhood, intersecting with the Bluebonnet Trail at Jack Carter Park near the Hunter Creek Estates neighborhood
Legacy Trail - 4.4 miles one-way, starts at Windhaven Meadows Park near the Castlemere neighborhood and ends at Rasor Park in the Villages of White Rock Creek neighborhood
Where to Go Shopping in Plano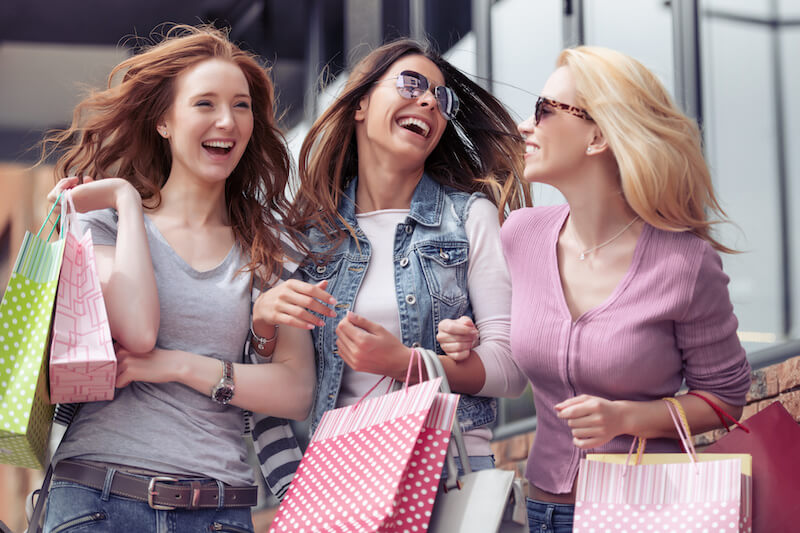 The Shops at Legacy is considered one of Plano's premier places to shop. Located in the middle of Legacy Town Center, a 168-acre mixed-use development where workplaces, entertainment, condos, and townhomes intertwine, this outdoor shopping mall has more than 50 shops and services alongside several delicious dining options.
If you're looking for an even more extensive selection, consider the Shops at Willow Bend, with over 100 stores and restaurants. This enclosed shopping mall is also home to Crayola Experience Plano.
In the neighboring city of Frisco, there's also Stonebriar Mall, which is twice the size of the Shops at Willow Bend. It's anchored by Dillard's, JCPenny, Macy's, and Nordstrom and also has an AMC dine-in movie theater.
Where to Eat in Plano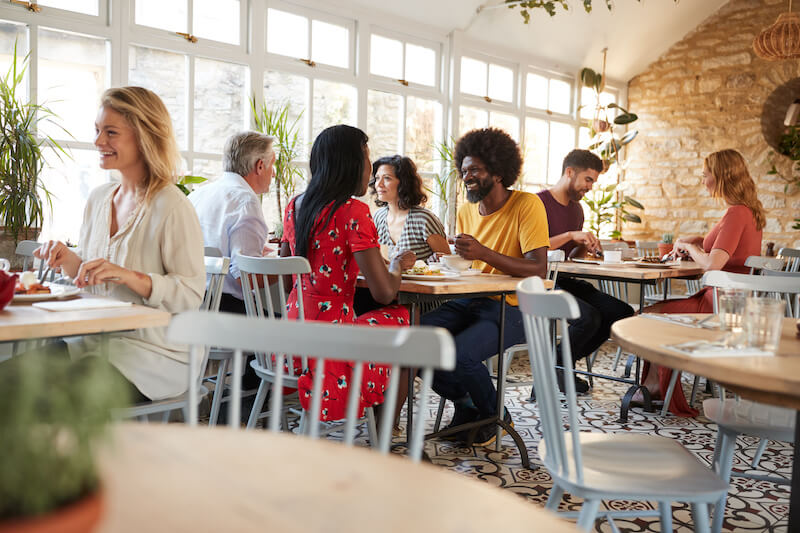 Hungry? Check out the Boardwalk at Granite Park. The boardwalk connects office buildings, retail, and waterfront restaurants, making it a great all-in-one destination. Restaurants here include Blue Fish Sushi, Carso Mediterranean Grill, The Biscuit Bar, Fork & Fire, Union Bear Brewery, and many other great places to eat while admiring the water view. The boardwalk itself also features plenty of outdoor seating, fire pits, and strings of lights, making it an appealing place to go out for an evening.
Want to experience wood-fired pizza with a rooftop view? Urban Crust offers excellent views of Historic Downtown Plano to pair with its crispy pies. Another place diners can enjoy the views is Haywire at Legacy West, which serves American fare on three floors with outdoor dining, including a rooftop patio.
If you're craving smoky barbecue, visit Lockhart Smokehouse. From burnt ends to baked beans, this BBQ joint has all the favorites. Try out their signature shoulder clod.
There are far too many excellent places to grab a bite to eat in Plano to list them all, so have fun exploring!
Arts and Culture in Plano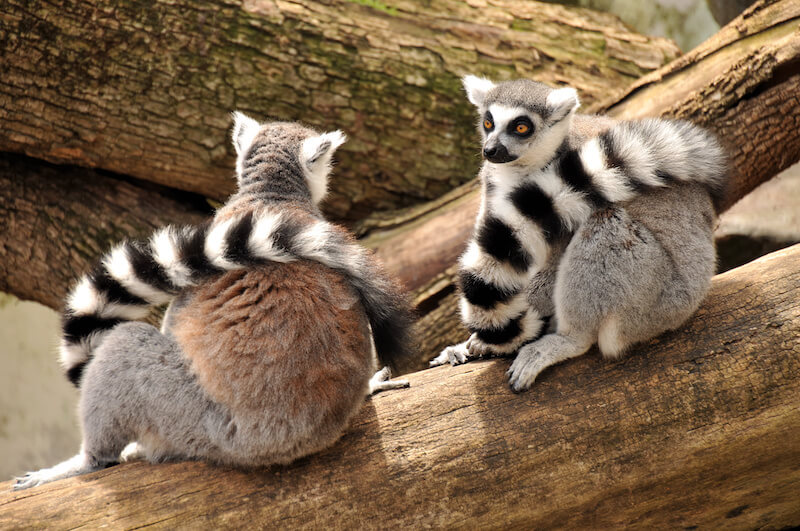 Although entertainment and events can be found throughout the city and in neighboring communities, Historic Downtown is Plano's heart of arts and culture. Here are a few great places to check out.
Museums
Plano residents and visitors can go one step further into the past at the Interurban Railway Museum in historic downtown. This free museum features exhibits about the Texas Electric Railway, a scale model of downtown Plano as it appeared in the past, complete with trains, and a room of interactive activities to explore concepts such as magnetism and electrical generators. Visitors can also tour the beautifully restored Texas Electric Railway Car 360.
In the nearby city of McKinney, the Heard Natural Science Museum & Wildlife Sanctuary has incredible exhibits, including a nature trail with animatronic dinosaurs. Other exhibits include two native plant and butterfly gardens, the Magic Planet interactive four-foot globe, animal ambassadors such as owls, bobcats, and lemurs, a plesiosaur skeleton nicknamed "Texas Nessie" found locally in Collin County, and much more.
Art Galleries
If you're visiting the Interurban Railway Museum, be sure to stop by Rail Station Studios and Gallery. From workshops to portrait painters to the Plano Art Association Gallery to independent artists' galleries, downtown Plano is home to many artists.
Located in Haggard Park, also in downtown Plano, ArtCentre of Plano is a focal point for community arts, displaying works by local artists from North Texas and beyond. There's also an outdoor sculpture garden, annual displays of student art, and more.
Dance and Theatre
The Courtyard Theater, housed in a restored historic building, seats just over 300 and hosts everything from recitals and receptions to musicals and concerts. The Gallery at Courtyard also has rotating art exhibitions that change every six to eight weeks. In the neighboring Cox Playhouse, Rover Dramawerks presents "theatre off the beaten path" by reviving lesser-known plays and is one of Plano's longest-producing professional theatre companies. It also teaches classes for both children and adults.
Plano-based Chamberlain Ballet performs in many venues throughout North Texas. Take in a show or take a master class—this dance company is sure to please.
Where to Find the Best Nightlife in Plano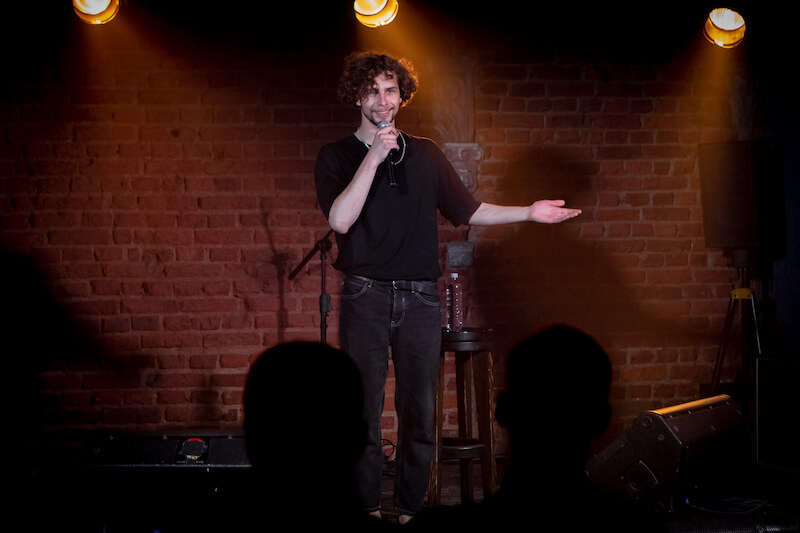 Want to laugh the night away? The Plano House of Comedy in the Shops at Legacy is earning a reputation as one of the best venues for stand-up comedy in the country. Touring acts have included stars from Comedy Central, HBO, The Tonight Show, and more.
For a Texas-saturated experience, visit Love & War in Texas, a roadhouse restaurant, bar, and concert venue. Featuring Texas-sized portions and live music, this will be a lively night out. If you're in the mood for some whimsy, be sure to order the Texas-shaped cornbread.
For an altogether different experience, visit the Holy Grail Pub at Headquarters Village. Invoking the feel of a centuries-old European pub, patrons can enjoy the atmosphere created by dark wood and old-world charm as they sip their choice of craft beer or whiskey from a bar with over 100 selections.
It's Easy to Have Fun in Plano, Texas
Whether you're a visitor thinking about moving to Plano or a lifelong resident, the city has something for everyone. With its beautiful parks, fantastic shopping, an abundance of art, and lively nightlife, this city truly has it all. So what are you waiting for? Start exploring today!