Prepare Your Home For Sale: 8 Tips to Help You Sell Your Home in Record Time
Posted by Texas Real Estate Source on Friday, April 21, 2023 at 4:00 PM
By Texas Real Estate Source / April 21, 2023
Comment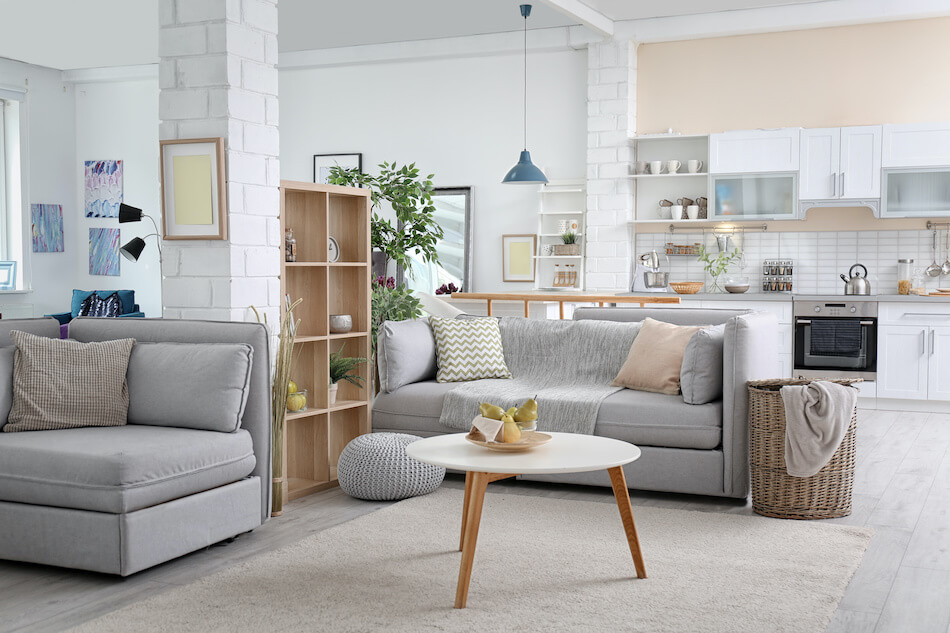 Preparing your home for sale is essential if you want to sell for the right price. From decluttering and making high-value renovations to staging for showings and optimizing your online listing, there are many steps involved in preparing your property for potential buyers. With these tips, you'll have all the information needed to help your house dazzle highly motivated prospective buyers.
Declutter & Depersonalize: Make It Theirs
When people tour your house for sale, they need to be able to see it as their future home. As such, decluttering and de-personalizing are key. This means clearing out the clutter, removing personal items, and cleaning and organizing the space. By doing this, buyers can envision themselves living in the home instead of being distracted by your belongings or décor choices.
Start by clearing all clutter from each room of the house. This includes any extra furniture or knick-knacks that may be taking up unnecessary space. Clear away bookshelves that have too many books on them and remove anything else that is not necessary for daily life, such as old toys or clothing items.
Take down family photos or other personalized décor items like monogrammed towels or pillows with your initials on them. Buyers need to feel like they can make the house their own without feeling like someone else's memories are still there. You want potential buyers to imagine what their family photos will look like in this home.
Clean and organize every room so it looks presentable for showings. Take some time to dust surfaces and vacuum carpets/rugs. Make sure windows are clean so natural light can come through clearly. If you don't have enough storage space for all your belongings, consider renting a small storage unit temporarily while you list your property.
Make Repairs & Updates: Get in Selling Shape
Buyers are looking for homes requiring minimal effort, so addressing minor repairs can help attract potential buyers and increase the selling price. This includes fixing leaky faucets, patching holes in walls or floors, replacing broken tiles or windows, tightening loose door handles and hinges, and more.
Updating fixtures and appliances can also add value to a home. Replacing outdated kitchen cabinets with modern ones or updating an old refrigerator with a newer model can make all the difference when it comes to appealing to buyers. Considering curb appeal improvements such as adding landscaping features like shrubs or fresh flowers around the exterior of the house will not only improve its appearance but also enhance its overall value.
Remember that even minor alterations can significantly affect the appeal of your home to potential buyers. For example, painting interior walls with neutral colors like white or beige helps create an inviting atmosphere while highlighting unique features of the home, such as exposed brickwork or vaulted ceilings will draw attention away from any imperfections that may exist in other areas of the house.
Be mindful of how much you spend on home repairs. Overspending could cost you more, even if the repairs help you increase your selling price.
Stage the Home for Showings: Dress to Impress
Creating an inviting atmosphere can be a deciding factor in whether or not buyers are interested, and staging the home for showings is key to achieving this.
Creating an inviting entryway is one of the first steps to staging a home for showings. This means making sure the front door area looks neat, with no cobwebs or debris around it. Adding potted plants near the entrance can also add some color and life to this space. Think about sprucing up the entrance with a vibrant hue like red or yellow to make it stand out from other residences in the vicinity.
Utilizing neutral colors and furnishings throughout your home when staging is also important, as they tend to be more relaxing to potential buyers than bolder shades or patterns. Using minimalistic furniture pieces helps open up spaces and gives them a larger appearance.
Highlighting your home's unique features is key when staging for showings as these are often what draws people in initially. This could include exposed brick walls, large windows that let natural light flood into living areas, or outdoor seating areas perfect for entertaining guests during summer months.
Should I Hire a Professional Home Stager?
A professional home stager is someone who specializes in preparing a property for sale or rent by enhancing its appeal to potential buyers or renters. They use their design, style, and home-selling expertise to create a welcoming, attractive, and inviting environment that appeals to many prospective buyers or renters.
The cost of working with a professional stager will vary depending on your location, the size of your house, and how many rooms you need to be staged. Typically, professionals will charge a flat rate ($200 - $500) and a variable cost per room. You may also need to pay for furniture rentals. Determining how much you should spend on staging depends on how quickly you want to sell your home and the unique demands of your market.
Prepare for Professional Photography: Sell Your Home in a Snap
Professional real estate photos are a great way to make your listing stand out online. It's important to take the time to make sure your home looks as good in photos as it does in person.
Clean Up the Exterior of the Home
Make sure all outdoor areas are tidy and free from clutter or debris. Remove any items that could distract from the exterior of your house, such as hoses, toys, lawn furniture, etc. If you have flower beds or gardens outside, ensure they look neat and well-maintained. Pressure wash walkways and sweep away cobwebs around doors and window sills.
Make Sure All Lights Are On
Turn on all lights throughout the house, including overhead lighting, lamps, wall sconces, etc., so that each room appears bright and inviting in photographs. This will also help show off unique features like built-in shelving or interesting architectural details more clearly than if they were lit by natural light alone.
How Do I Prepare My Home While Living in It?
Preparing a home for sale while living in it can be challenging, but balancing the process with your daily tasks is possible. To start, break down the process into manageable steps and set a timeline for completion. You can declutter and depersonalize gradually, tackling one room or area at a time. As you rearrange furniture, consider creating temporary storage solutions for items you need to use regularly. For example, store furniture and belongings from that room in a nearby space if you're painting a room.
To minimize disruptions to your daily routine, set aside specific times for staging tasks and communicate your plans with family members or roommates. Finally, be mindful of how you use and maintain the space while it's on the market. Keep the property clean and tidy, and avoid making significant changes that could disrupt the staged look.
You can also choose only to show part of your home at a time. For example, you can always keep the living room and kitchen staged while reserving bedrooms for personal use.
Prepare to Sell, Prepare to Succeed
By preparing your home for sale, you can increase the selling price and maximize buyer interest. Taking these extra measures will help ensure that potential buyers have an enjoyable experience when viewing your home. In addition to getting the necessary home reports before selling, you need to take the time to make your home looks its best to impress future buyers.