Get Your Home Noticed: How Professional Real Estate Photography Sells Homes Faster
Posted by Texas Real Estate Source on Wednesday, April 19, 2023 at 9:26 AM
By Texas Real Estate Source / April 19, 2023
Comment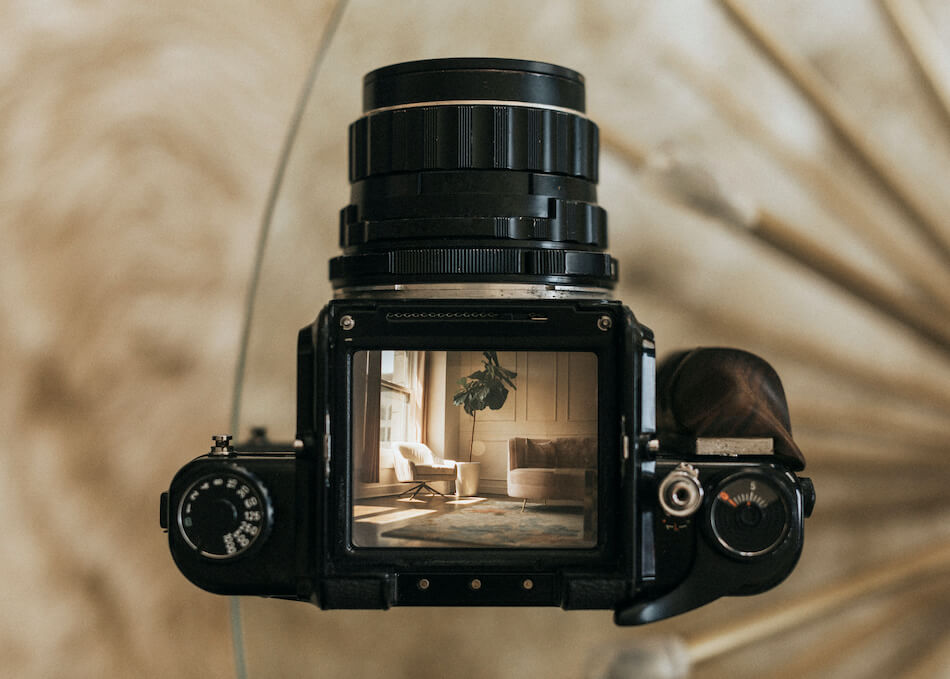 A picture's worth a thousand words. It's cliche but true, especially when selling your home. In today's digital age, potential buyers often decide whether to visit a property based on the photos they see online. Professional photography is just as important as investing in home staging. Passing up on it is a selling mistake most people can't afford to make. Discover the significance of professional real estate photography and what to anticipate when collaborating with a professional photographer.
Benefits of Professional Photography for Home Sellers
Professional photography is an invaluable tool for home sellers. Visuals of the house provide prospective buyers with a clearer idea of what they may be investing in. These days, home shoppers spend hours looking at homes online before ever visiting one in person. Real estate photos are the best way to make a memorable first impression.
Increased Visibility
Professional photos will make your home stand out from the competition when it's listed online or in print media. Quality photographs show potential buyers that you take pride in your property and are serious about selling it. Professional real estate photos also capture details that may be missed by amateur photographers, such as lighting, texture, design trends, and layout of the space. This helps to draw more attention to your listing, which can lead to increased interest from buyers.
Additionally, offering a large catalog of pictures invites buyers to take virtual tours of your home at any time of day. That way, you can stress less about open houses and put more energy into in-person showings with highly motivated buyers.
Higher Sale Price
Professional photography has been proven to result in higher home sale prices. By highlighting desirable aspects of the house, such as well-maintained landscaping or updated appliances, professional real estate photographers can create images that attract more qualified buyers.
How to Choose the Right Photographer for Your Home Listing
When it comes to selecting a photographer for your home listing, their experience and portfolio should be at the top of your list. Examine the previous experience of photographers with other real estate agents to determine their proficiency and aesthetic. Explore their collection attentively to make sure they can snap high-caliber pictures that accurately represent your property's characteristics.
Consider cost when choosing a photographer. Understand what services are included in each package. Location and availability should also factor into your decision-making process; choose someone who can come to the property on short notice if necessary or provide quick turnaround times on edits and photos after they've been taken.
Tips for Preparing Your Home for Professional Photography
Ensuring your home is ready for professional photography will help you maximize the potential of your listing. Here are some guidelines to confirm your home looks its best when it's time to take pictures.
Declutter & Depersonalize
The first step in preparing for professional photography is to declutter and depersonalize the space. Remove any excess furniture or decorations that don't contribute to the room's overall look. This will help ensure that all of the features you want to be highlighted are visible without being overwhelmed by clutter or personal items like family photos or knick-knacks.
Make Minor Repairs & Enhancements
Make minor repairs before taking photos, such as patching up small holes in walls, replacing light bulbs, cleaning windows, etc. Also, consider making enhancements like painting walls a neutral color, rearranging furniture to look more inviting, and adding plants for a pop of color. You don't have to go overboard on your home repair budget to get the house in its most-presentable shape.
Stage Your Home for Maximum Appeal
Once everything has been cleaned up and repaired/enhanced as needed, it's time to stage your home for maximum appeal. Move furniture so there is plenty of open space between pieces. This will give rooms a larger appearance which helps buyers envision themselves living there.
Put something interesting in each room to create an inviting atmosphere, like art on walls, pillows with bright patterns, or candles strategically around the house. Don't forget about outdoor spaces. Decorate them with potted plants or seating areas.
Best Practices for Working with a Professional Photographer
When working with a professional photographer to list your home, several best practices should be followed to ensure the highest quality photos. Discuss your goals for the project with the photographer before they arrive. Explain what you want from the shoot and any special requests you may have, such as specific angles or lighting. All parties should be in agreement about the desired results.
Provide access to all areas of your home so that no detail goes unnoticed by the camera lens. The photographer will need access inside, outside, and around your property. Keep this in mind when scheduling their visit and planning for prep work ahead of time if necessary.
Finally, once everything has been discussed beforehand, follow through on whatever advice or suggestions are given by the photographer during their visit. They know how certain elements can affect a photo, from color schemes and furniture placement down to bathroom design and energy-efficient home upgrades. If there's something you disagree with, express yourself, but consider their opinion first as they likely have more experience than you do in these matters.
FAQs Concerning Home Photography When Selling
How much do professional real estate photos cost?
The cost of professional real estate photos varies depending on the location, experience, and number of photos required. On average, homeowners can expect a price range between $150 and $500 for a basic photo shoot of 15 to 25 images. However, for larger homes or luxury properties, the price may increase accordingly. It's essential to keep in mind that professional real estate photos are a worthwhile investment, as they can significantly impact the sale of your home and ultimately yield a higher profit.
How can I find the right photographer?
Start by asking for recommendations from your real estate agent. A good agent will usually be well-connected with other industry professionals. You can also look for online portfolios and reviews to get a sense of a photographer's style and experience.
Consider scheduling consultations with potential photographers to discuss your vision and see if you feel comfortable working with them. It's also important to ask about pricing and what's included in their services. By doing your due diligence, you can ensure that you find a real estate photographer who will capture your home in its best light and help you achieve a successful sale.
Will High-Resolution Photos Increase Listing Engagement?
Professional photos can significantly increase engagement with your real estate listing. Low-quality or blurry photos can be a major turn-off, and buyers are less likely to click on or explore listings that don't feature high-quality photos. Clear, high-quality images are proven to increase ad engagement, which will likely translate to more clicks and eyes on your home for sale.
Enjoy a Picture-Perfect Home Sale
High-quality photos can significantly impact engagement, lead to faster sales, and ultimately yield a higher profit. Finding the right real estate photographer and investing in professional images can showcase your home's best features and make a great first impression on potential buyers. Don't underestimate the power of professional photography in the home-selling process! With beautiful, well-lit, and detailed images, you can attract more interest in your property and increase your chances of a successful sale.