5 Reasons to Love Living in Avery Ranch: Outdoor Living in Austin
Posted by Texas Real Estate Source on Wednesday, October 19, 2022 at 9:58:28 AM
By Texas Real Estate Source / October 19, 2022
Comment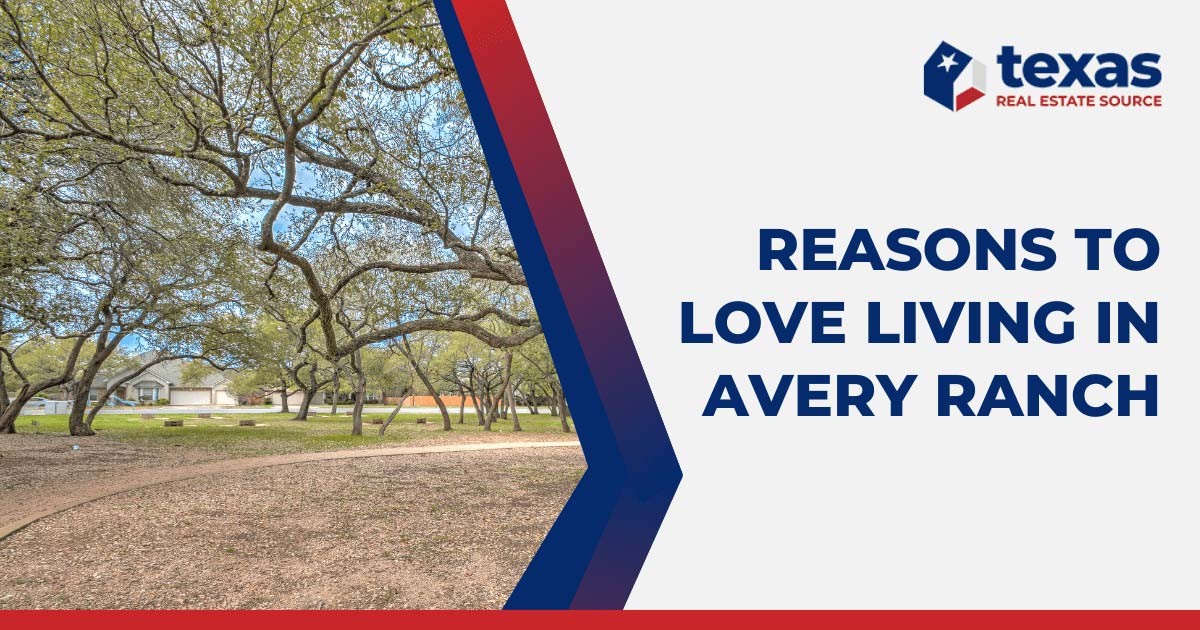 The Austin metro area has become one of the fastest-growing places in the United States over the past few years, and rightfully so. The beauty of the Hill Country, the recreational opportunities, and the relaxed lifestyle the city of Austin promotes are drawing people from all over the country. Austin master-planned communities like Avery Ranch in Northwest Austin offer those same lifestyle opportunities on a slightly smaller scale. Whether you want to walk over to the driving range at Avery Ranch Golf Club, head out to dinner with friends, or enjoy a peaceful hike down Brushy Creek Trail, Avery Ranch has everything you could want in a community.
5 Reasons to Move to Avery Ranch
Avery Ranch is an incredibly popular Austin neighborhood, and these are just a few of the reasons why:
Easy access to the golf course, including homes with golf course views
Homes for every buyer, with various sizes and price points
As a master-planned community, there are plenty of local amenities
An elementary school within walking distance of many homes
Prime location for access to North Austin attractions
Life on the Golf Course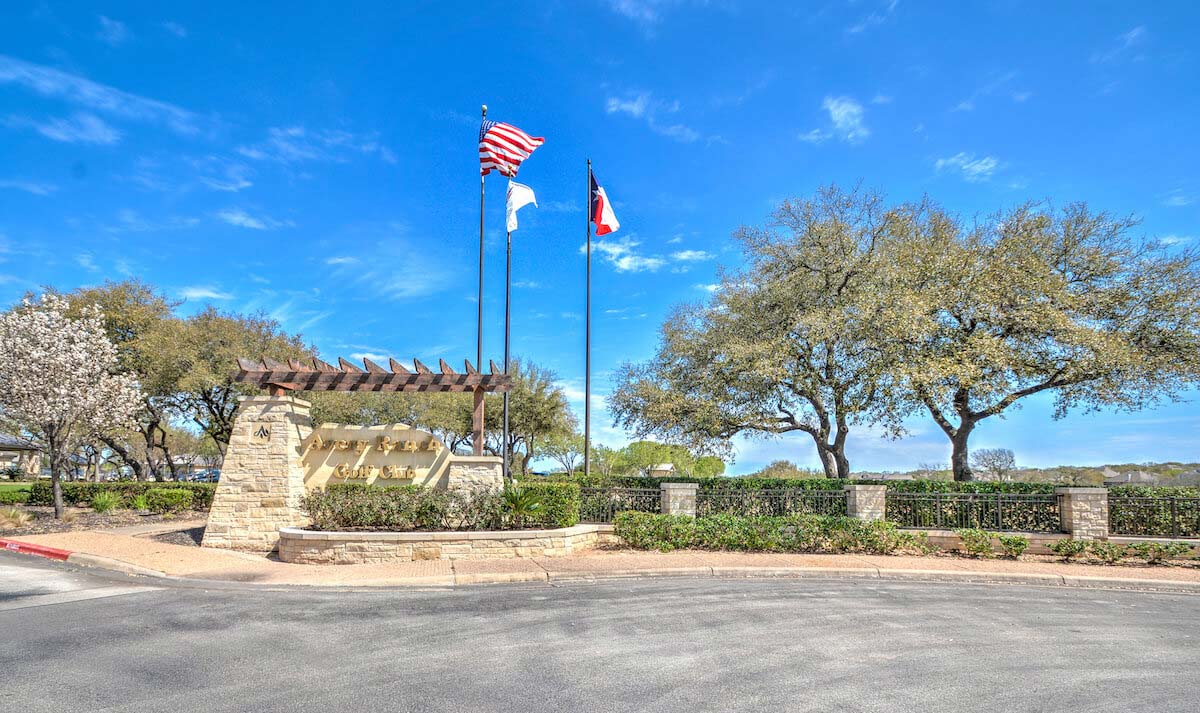 Situated along the shores of Lake Avery, the Avery Ranch Golf Club offers an experience beyond simply hitting the links. It's a place to enjoy social gatherings, have dinner with friends, or simply work on your short game at the putting greens.
Designed by Jack Nicklaus course designer Andy Raugust, the beauty of the Avery Ranch Golf Club features natural limestone caverns, rolling hills, and trickling streams. Hole eighteen, dubbed 'The best Finishing Hole in Texas' by Avid Golfer Magazine, runs along Lake Avery with a beautiful, unique view of the open hill country. Also voted the #1 place to host a charity or corporate event, the Avery Ranch Golf Club is the perfect spot to host your next event or party.
The opportunity to live on the golf course is part of what makes Avery Ranch such a desirable community. A golf course home offers you the space and breathing room to feel the open freedom that other master-planned communities might not offer. Living on the course with a view of the plush green fairways makes those evenings on the patio that much more enjoyable.
Beautiful Homes, Great Prices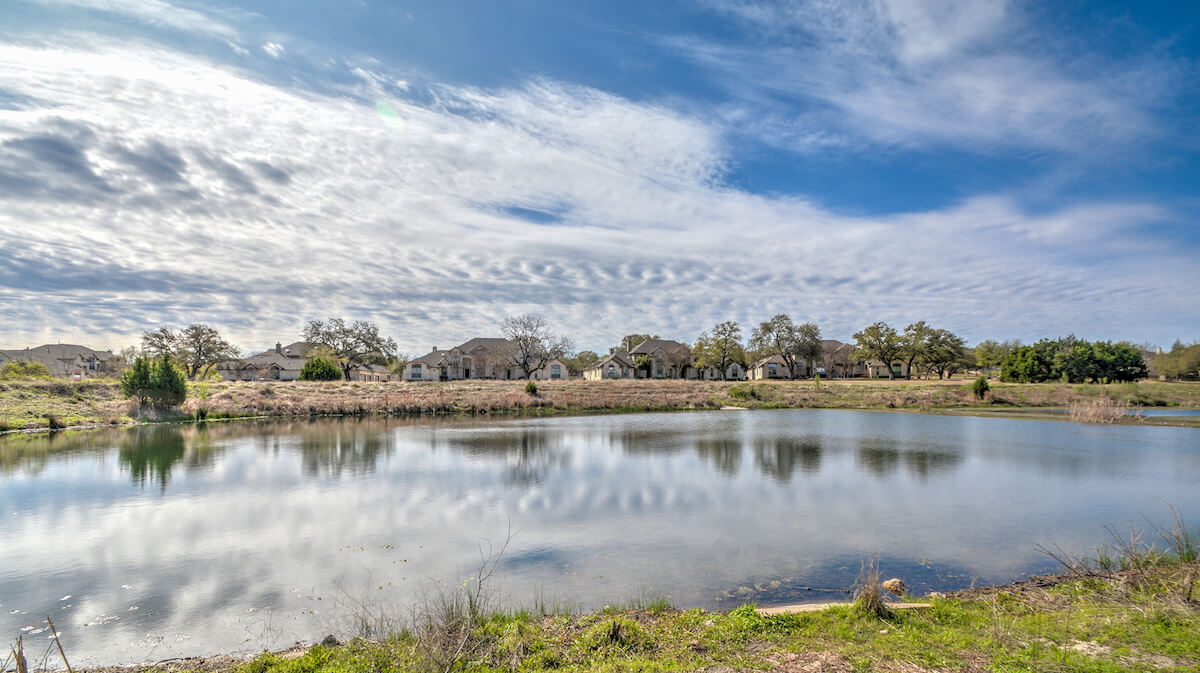 When it comes to home buying, Avery Ranch homes for sale offer everything from 1,300-square-foot townhomes to 4,000-square-foot luxury homes. This broad spectrum sets Avery ranch apart from a lot of other communities. It allows homebuyers to purchase a beautiful home in a desirable neighborhood no matter what kind of home style they're looking for.
Homebuyers can purchase a 1,300-square-foot townhome or condominium in Avery Ranch for roughly $300,000. If a luxury home is what you're looking for, larger homes in Avery Ranch are typically priced around $1 million.
Amenities for the Lifestyle You Want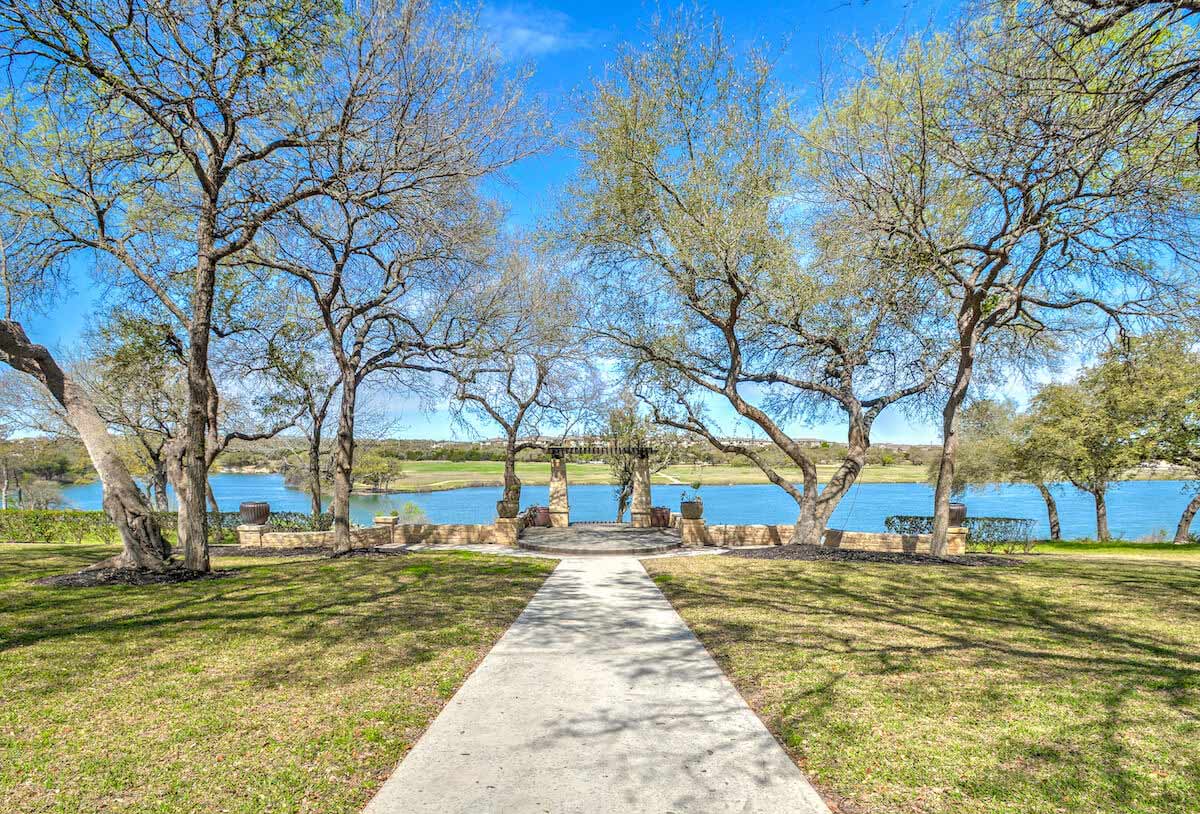 The Main Amenity Center—known as The MAC—is the hub of this sprawling community. The MAC has three swimming areas and features a junior Olympic-size swimming pool, plus a pavilion and sun deck. The Avery Ranch Redfish Swim Team is a competitive and recreational summer team based out of The MAC and is open to kids of all ages to try out their competitive swimming skills.
Other Avery Ranch amenities found at The MAC include a children's playground, a sand volleyball court, and five lighted tennis courts. The Avery Ranch tennis courts are available to all residents, and if you want to brush up on your skills or learn how to play, the Avery Ranch Tennis Club offers programs and lessons for kids and adults alike.
If a relaxing afternoon enjoying nature is more your style, the Brushy Creek Trail is the perfect spot for you. Spanning more than 10 miles across North Austin, the trail passes through the northern side of Avery Ranch and offers several convenient access points to get out and enjoy a walk, jog, or bike ride.
Close to Round Rock & Leander ISD Schools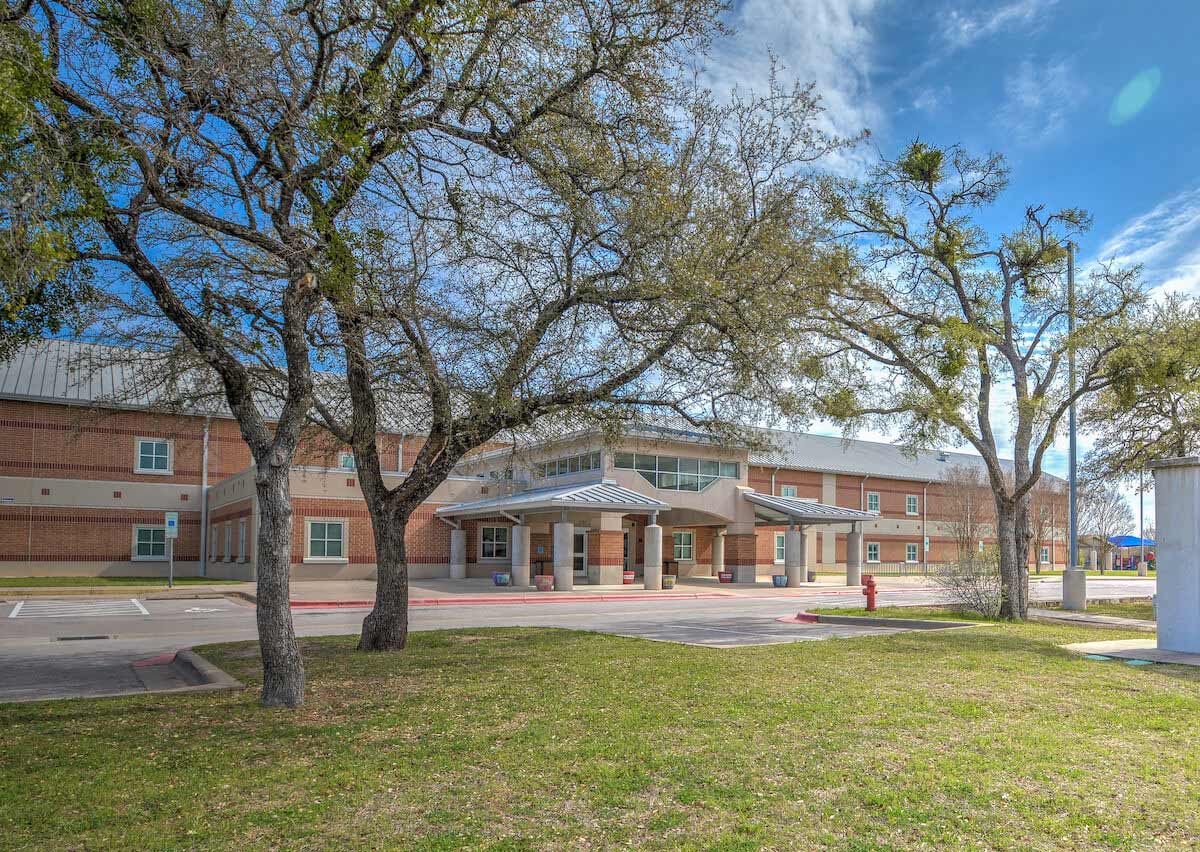 With over 4,000 homes and 17 subdivisions, Avery Ranch is split between two rapidly growing school districts. Leander ISD and Round Rock ISD offer educational opportunities to Avery Ranch residents. The Challenger School, a thriving private school campus within Avery Ranch, also serves students from preschool up through eighth grade.
Avery Ranch schools in Leander ISD begin with Rutledge Elementary. Rutledge sits within Avery Ranch and serves students from kindergarten through fifth grade as well as pre-k students. Stiles Middle School, also part of Leander ISD, is located about 6 miles north of the Avery Ranch community and sits within walking distance of the Southwest Williamson County Regional Park. Vista Ridge High School offers a wide variety of activities as well as clubs and organizations like FFA, Debate Club, and the National Honor Society.
Round Rock ISD schools available to Avery Ranch children include England Elementary School, another pre-K through fifth-grade school located 3 miles east of the center of Avery Ranch. Adjacent to England Elementary sits Pearson Ranch Middle School, serving students in sixth through eighth grade. Pearson Ranch opened in 2017 and offers sports, fine arts, and a range of other extracurricular activities. Students will finish at McNeil High School—the home of the Mavericks has more than 2,600 students and features its own ROTC program.
Easy Access to Everyday Conveniences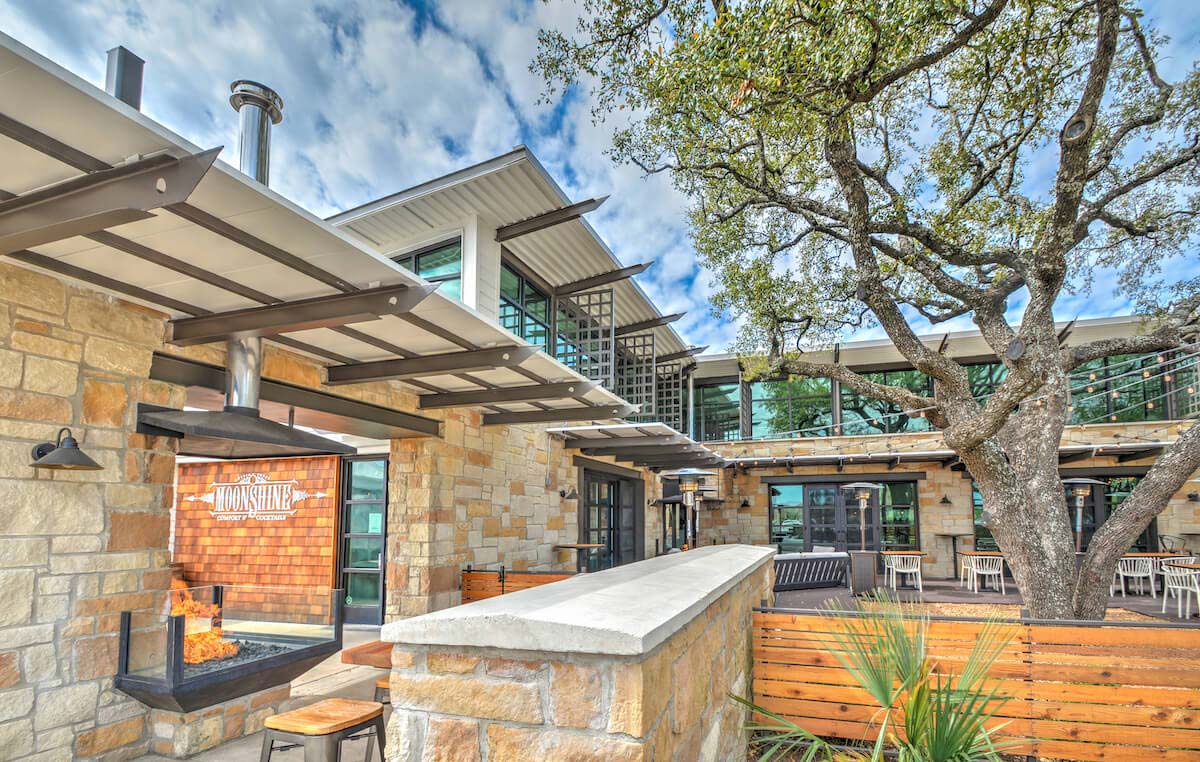 Life at Avery Ranch pairs recreational outdoor living with the convenience and ability to enjoy the features of an urban lifestyle as well. In true Austin fashion, Avery Ranch is surrounded by good eats, from national chains to local staples and food trucks.
Located inside Avery Ranch is The Plaza at Avery Ranch. The Plaza features local staples like The Rotten Bunch, a wine bar that offers elegant appetizers and entrees such as steak, risotto dishes, and more. Also located in The Plaza at Avery Ranch is Smokey Mo's BBQ. Smokey Mo's has multiple locations across central Texas and serves up barbeque tacos for breakfast and sandwiches or brisket by the pound for lunch and dinner. If you'd like to meet up for a chat and a cup of coffee, Summer Moon Coffee Bar is the perfect spot, featuring custom hand-roasted beans.
Located to the north of Avery Ranch is the 1890 Ranch Shopping Center. This shopping center features larger retail chains such as Target and Nordstrom but also has a Gold's Gym and a Cinemark Movie Theater. Restaurants around the 1890 Ranch Shopping Center include popular national chains and local chain gems like Amy's Ice Creams, Torchy's Tacos, and Round Rock Donuts.
If indoor malls are more your style, just across Highway 183 from Avery Ranch sits Lakeline Mall. Lakeline Mall is anchored by retail giants like Macy's and JC Penney, but they also have a nearby Alamo Drafthouse Cinema and a playground for the kids.
The Avery Ranch Neighborhood Has it All
Avery Ranch combines the ability to enjoy the outdoors while still offering the convenience of an urban setting. The amenities offered at Avery Ranch, from The Main Amenity Center to the Avery Ranch Golf Club, are added perks to an already breathtaking community. Restaurants, shopping centers, and malls are all at your doorstep. With two growing school systems and a private school to choose from, students have all the resources they need to succeed and cultivate lifelong friendships. Avery Ranch has everything you could ask for to call this community home.
If you're ready to make Avery Ranch your new home, call The RealFX Group at (512) 956-7390 to contact an experienced local real estate agent and let us help you find your dream home in Avery Ranch today.