6 Reasons to Love Living in Bridgeland, Cypress: Outdoor Retreats, Beautiful Homes, and More
Posted by Texas Real Estate Source on Tuesday, September 20, 2022 at 10:22 AM
By Texas Real Estate Source / September 20, 2022
Comment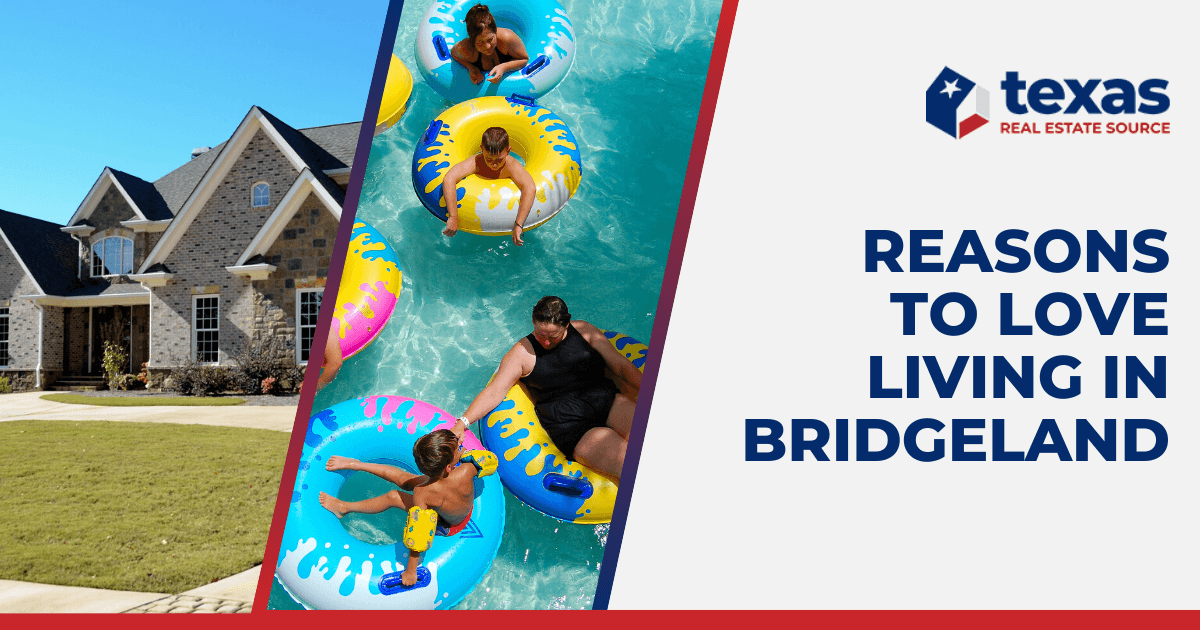 Stunning nature trails, wide open spaces, and parks around every corner are just some of the many things to love about living in the Bridgeland neighborhood, one of the Houston area's best master-planned communities. In many ways, Bridgeland is the epitome of elevated community living. Consistently ranked as the #1 selling master-planned community in Greater Houston, Bridgeland raises the standard with unmatched amenities and unique home architecture. Here are some other reasons why residents love living in Bridgeland:
Beautiful Natural Surroundings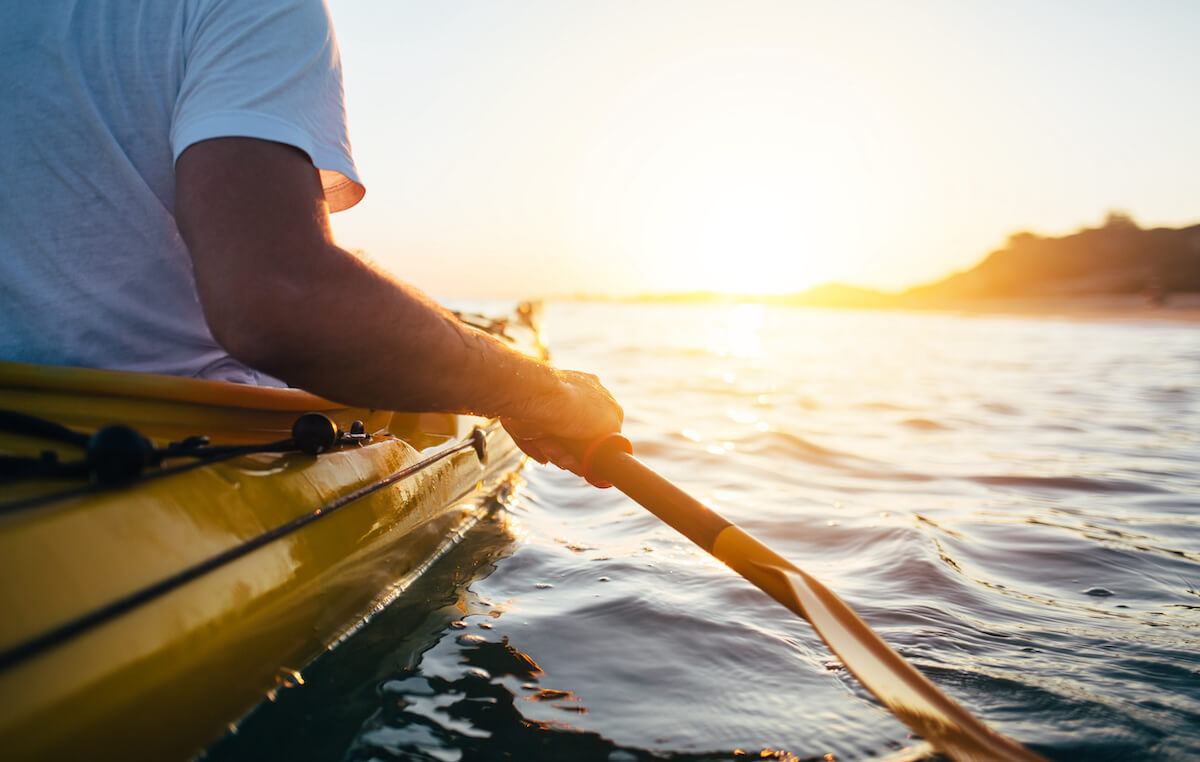 Bridgeland was created with one major goal: to blend nature with community. Combining sustainability, comfort, and community, Bridgeland has gone above and beyond to ensure a natural ambiance, dedicating over 28% of its land to open spaces for all residents to enjoy. With over 11,500 acres of space in the community, Bridgeland has more parks and natural areas than nearly every other neighborhood in Greater Houston. In Bridgeland, every resident lives within a 1/4 mile of a park or playground, giving residents easy access to the great outdoors.
Located in the beautiful city of Cypress, Texas, Bridgeland has over 3,000 acres of open space dedicated to parks, lakes, and trails. Bridgeland's paths are over 12 feet wide, making them ideal for cycling, jogging, and dog walking while providing residents with plenty of elbow room.
One of Bridgeland's crowning jewels is its lakes. Josey Lake is a 140-acre lake popular for recreational activities, including catch-and-release fishing, canoeing, bird-watching, and kayaking. Bridgeland has over three times as much lake space as any other master-planned community in the Houston area.
Amazing Amenities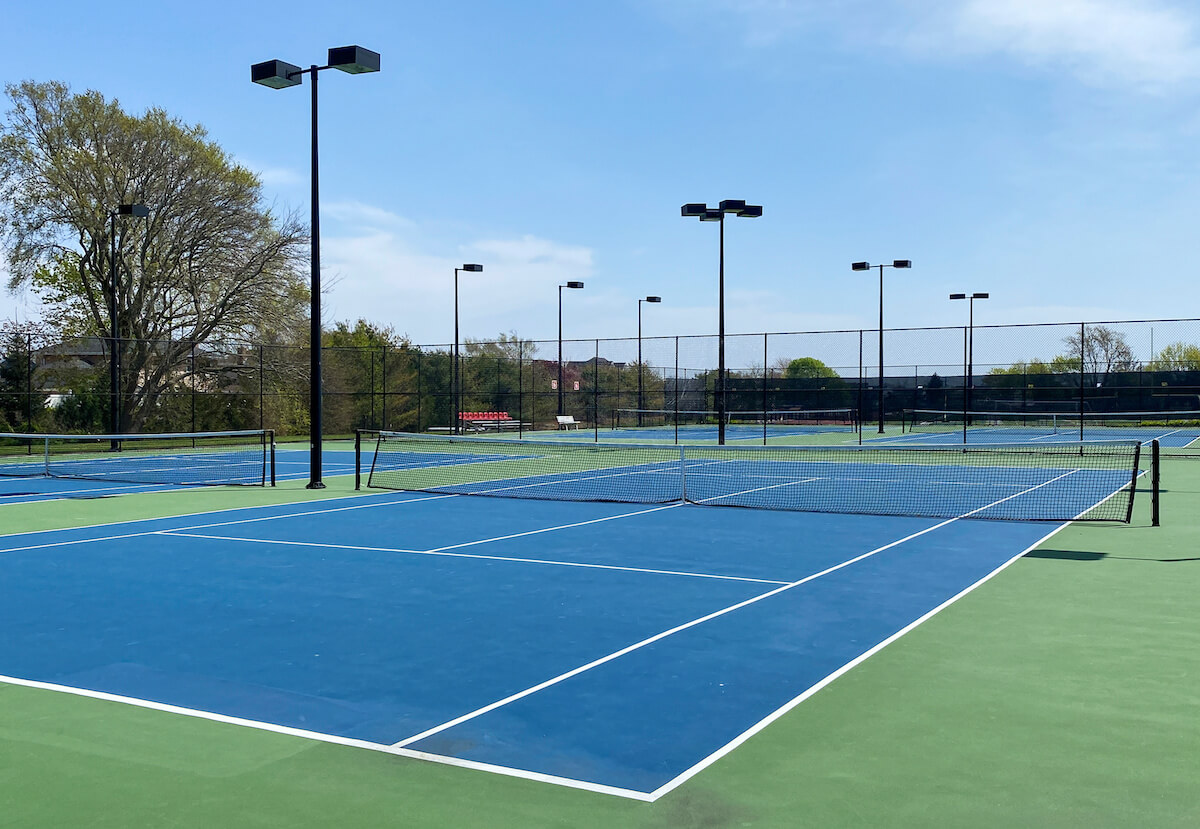 Bridgeland's amenities are unparalleled, rivaling five-star resorts in everything it offers. Compare Bridgeland to Towne Lake or other popular neighborhoods, and you'll see how Bridgeland has always been able to hold its own.
At the heart of Bridgeland's Parkland Village is Dragonfly Park, a state-of-the-art activity center with countless features, including a well-appointed fitness center, flex rooms, a playground, a splash pad, tennis courts, play fields, a basketball court, a dog park, a kayak launch, and nature trails. What truly sets Dragonfly Park apart is the world-class waterpark, with a beach entry for easy access, a lazy river, and a rope pool for deep-water activities. Spanning over 25 acres, Dragonfly Park is truly spectacular.
Along with Dragonfly Park, Bridgeland also has Lakeland Activity Center, a 6,000-square-foot community area with top-notch amenities, including a fitness center, tennis courts, meeting rooms, and a classroom. Like Dragonfly Park, Lakeland Activity Center also has a world-class water park, featuring a six-lane junior Olympic-size pool, a diving well with two platforms, a gradual-depth play pool with volleyball nets, two 30-foot sky slides, and a spray park. There's even a full-time activities director who plans year-round events for residents. And with nearby Lakeland Village Center for all residents' shopping and dining needs, there's never a shortage of amenities.
Luxury Homes at Diverse Price Points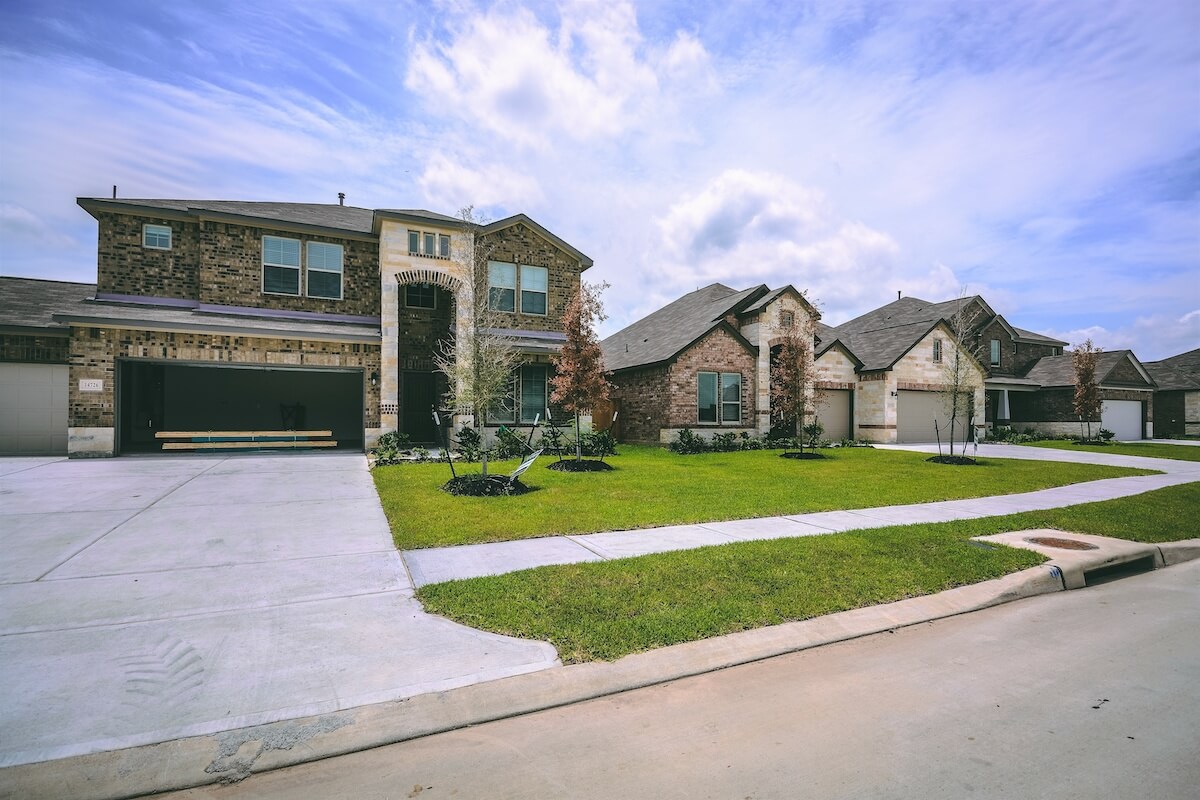 With so many amenities and naturally beautiful spaces, it's easy to understand why many people fall in love with master-planned communities like Bridgeland. Yet, how accessible is it to live here? Bridgeland has an array of home styles and options for prospective buyers, including pre-built and custom-built new construction properties. Those who prefer move-in-ready homes will find plenty of single-family homes and townhomes for sale, with prices starting at $300,000+. Choose a single-story or two-story house in various architectural styles, from traditional to contemporary and everything in between. Each home is custom-built to the highest standards, with modern features in every home, including contemporary kitchens, open floor plans, and spacious bedrooms.
Some of Bridgeland's homebuilders include:
Beazer Homes
Chesmar Homes
Lennar
Fedrick Harris Estate Homes
Schools For Students of All Levels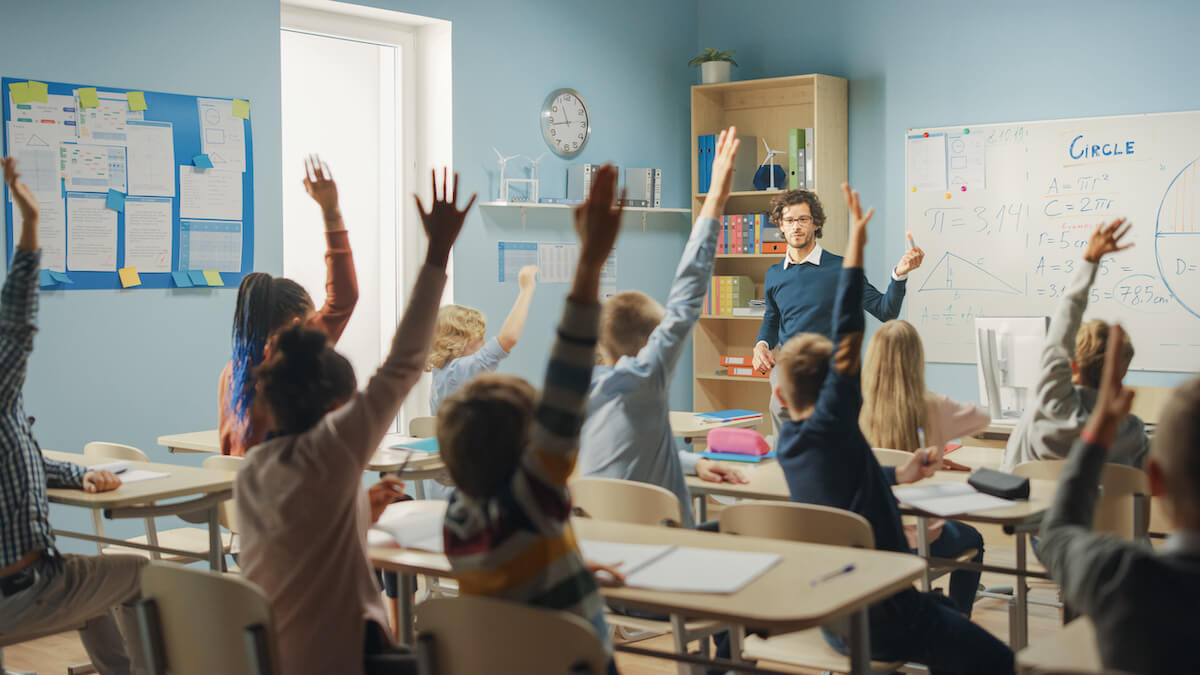 Along with nearby job opportunities and amenities, one of the main factors many buyers look for in a master-planned community is educational opportunities. From pre-K to post-secondary education, schooling is a significant priority for many Bridgeland residents. Fortunately, Bridgeland is near many schools and is part of the Cypress-Fairbanks Independent School District. Bridgeland is also close to many private and charter schools for additional options. Here's a look at some of the schools Bridgeland students are likely to attend:
Pope Elementary School: Pope Elementary School is just one mile from Bridgeland and serves the community's younger students in grades pre-K through 5. It has an enrollment of approximately 1,040 students, with a student-to-teacher ratio of 17:1.
Wells Elementary School: Just a 10-minute drive from Bridgeland, Wells Elementary School is next-door to Bridgeland High School. It has an enrollment of around 1,200 students, with a student-to-teacher ratio of 20:1.
Smith Middle School: Smith Middle School is a public middle school just minutes from Bridgeland. With an enrollment of around 1,700 students, its student-to-teacher ratio is 19:1.
Bridgeland High School: This school is just 10 minutes away from the community and is one of the largest high schools in the area. It has nearly 3,300 students in grades 9 through 12, with a student-to-teacher ratio of 16:1.
A Proactive HOA That Cares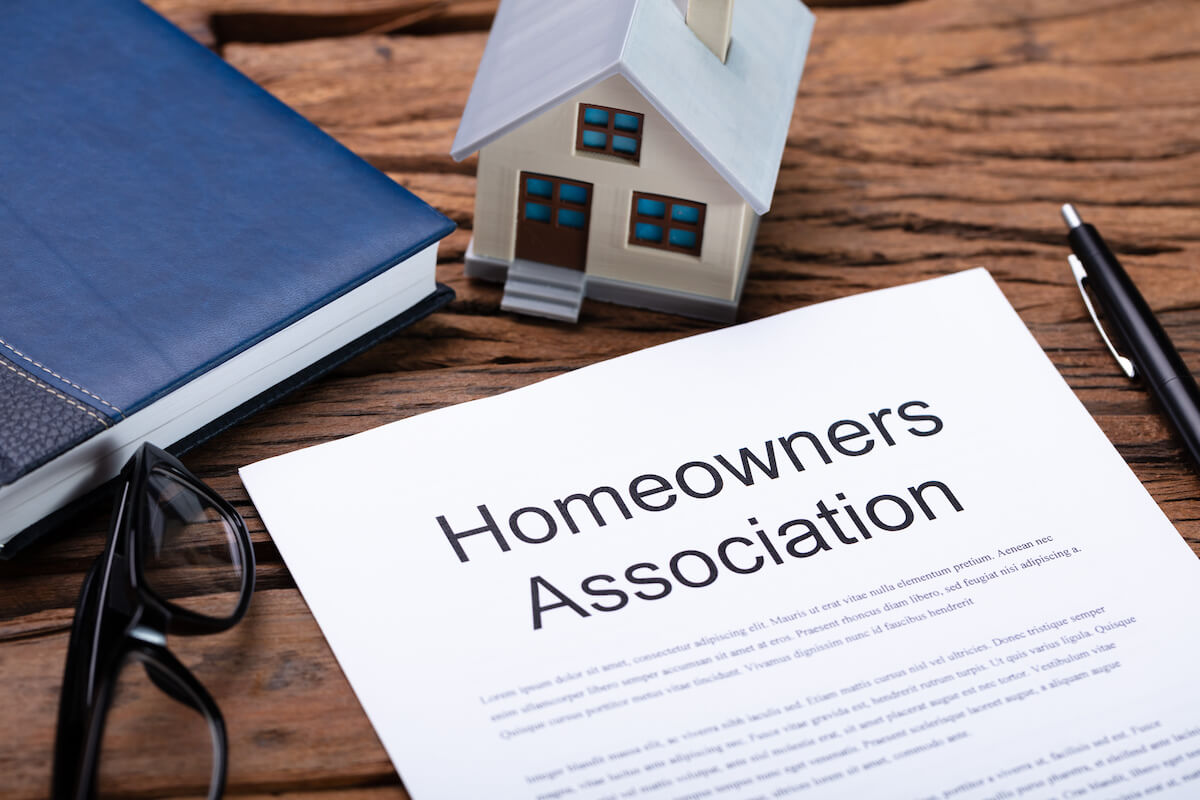 Homeowners associations are essential for master-planned communities, and Bridgeland is no exception. The HOA is responsible for preserving and maintaining Bridgeland and everything for residents. Each HOA member is an elected official who volunteers their time to care for Bridgeland.
Without the HOA, Bridgeland would be a very different place—one without all of the things residents love about it, from the world-class amenities to the gorgeous landscapes. Having such a proactive homeowners association is one of the reasons why residents love living in Bridgeland.
Not only does the HOA keep Bridgeland beautiful, but they also make living in luxury accessible and affordable for residents. There are two yearly HOA fees: every household pays $555, plus an additional maintenance fee between $642 and $700. These fees go directly into community care and services, such as maintaining the grounds and trails, public spaces, running water parks, and more.
Property tax rates for Bridgeland residents range from 3.43%–3.59% of the property's value annually and are paid to Harris County for public services.
Prime Location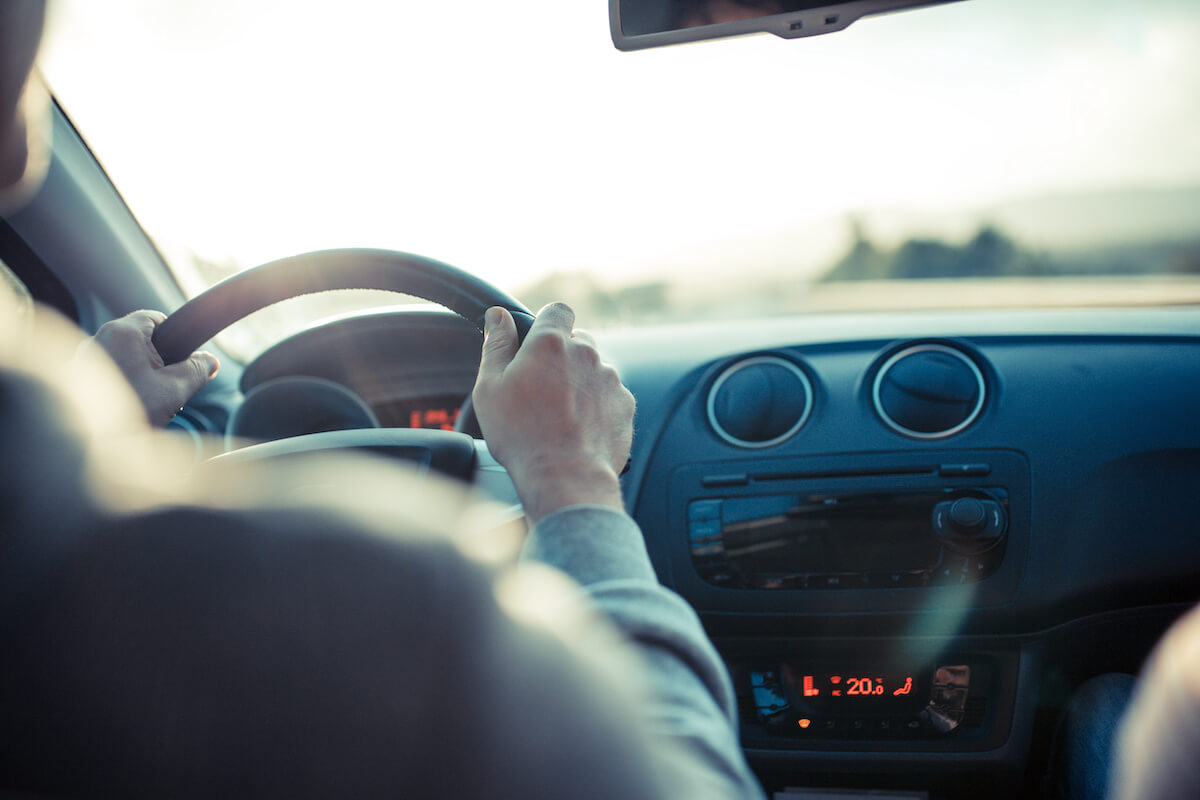 Beyond the community's endless amenities, schools, and exceptional beauty, one of Bridgeland's biggest perks is its prime location. Ideally located about 30 miles from the city of Houston, Bridgeland is convenient for those who commute there or want to live near a big city without being in the thick of things.
Even within Bridgeland, residents can access everything Cypress offers just steps from their homes. One of the area's best shopping centers is Lakeland Village Center, an open-air shopping mall with boutique shops, restaurants, and more offering the best in health and wellness. It's also home to many health service providers, including Active Life Dentistry, Cypress Endodontics, Cypress Ranch Vision, and Select Physical Therapy.
Ready to Come Home to Bridgeland?
Those who desire an elevated lifestyle in Greater Houston should consider Bridgeland, a master-planned community that has it all. Resort-style amenities, excellent parks, an ideal location, and so many housing options make Bridgeland a perfect place to call home.
Considering buying a new home in Bridgeland? Call The RealFX Group at (512) 956-7390 to contact an experienced local real estate agent who can help you find your perfect Bridgeland home.