5 Reasons to Love Living in Easton Park: Sustainable Living in Austin
Posted by Texas Real Estate Source on Wednesday, October 5, 2022 at 2:34 PM
By Texas Real Estate Source / October 5, 2022
Comment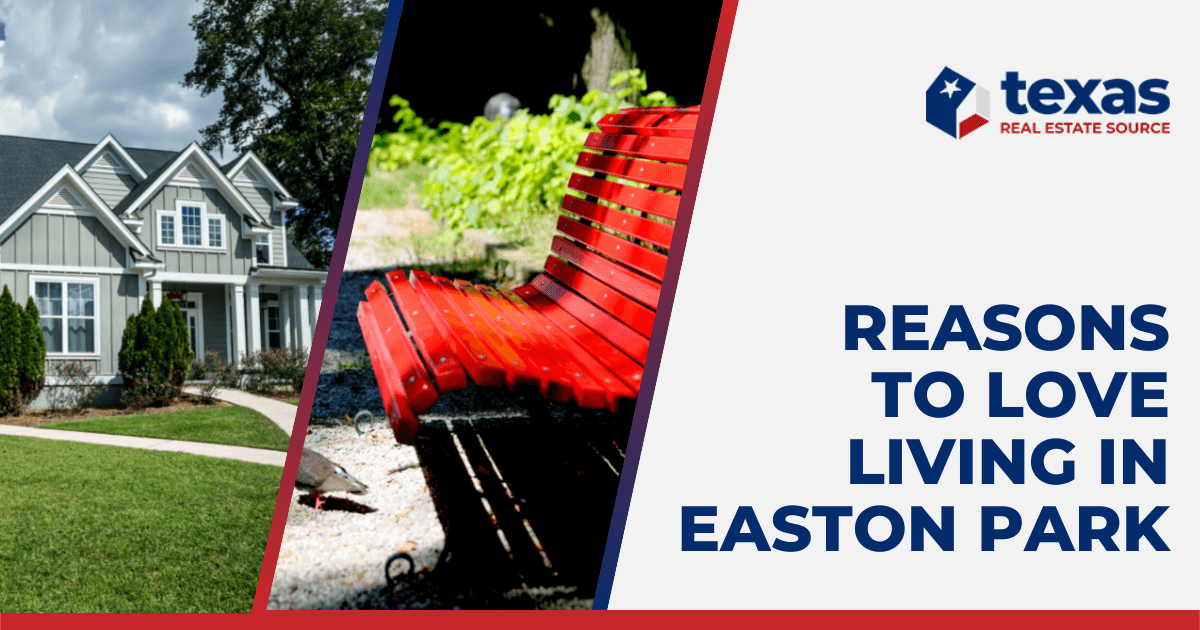 In the heart of Southeast Austin, just 12 miles from downtown, you'll find the master-planned community of Easton Park. The development features sustainable new home construction in several distinct neighborhoods, each with its own unique comforts and style.
Easton Park's different sections are connected by trails, parks, and green spaces leading to next-level amenities like those found at The Union community center and the nearby Great Lawn. Locals appreciate easy access to local schools and many of the region's top employers. Read on to explore how Easton Park residents enjoy living the Austin lifestyle from their own backyards.
5 Reasons to Move to Easton Park
This master-planned community has any number of reasons to land on your radar, but here are a few of the most common reasons homebuyers consider Easton Park:
Eco-friendly home features like solar roofs
State-of-the-art amenities right in your neighborhood
Community design that facilities enjoying the outdoors
Major employment opportunities nearby
Walkable elementary school
Sights Set on Sustainability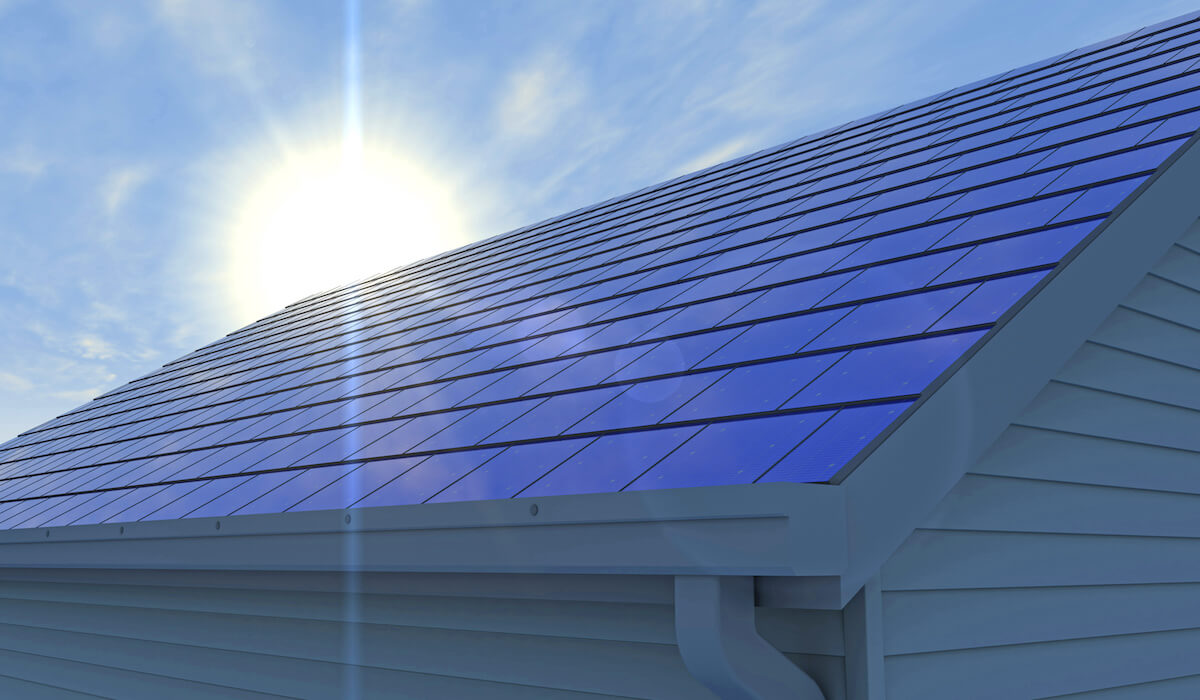 The homes for sale in Easton Park are models for energy efficiency and sustainability. Builders here incorporate energy-saving measures like spray foam insulation and smart thermostats for improved temperature regulation and cost savings. Easton Park homes are typically built with features exceeding Energy Star guidelines for sustainable residential construction.
Perhaps the neighborhood's most significant effort at sustainability can be found atop many of Easton Park's rooftops. Homebuilder Brookfield Residental integrates proprietary Tesla Solar Roofs and Powerwall systems on select houses in the neighborhoods where they build.
Tesla's Solar Roofs are expected to generate enough electricity to run the typical home in Easton Park, with excess power sold back to the grid. The Powerwall system stores enough solar energy to continue powering a home during electrical outages. These homes also have integrated wiring for electric vehicle charging stations to keep your new EV ready to go.
7 Neighborhoods With Brand-New Homes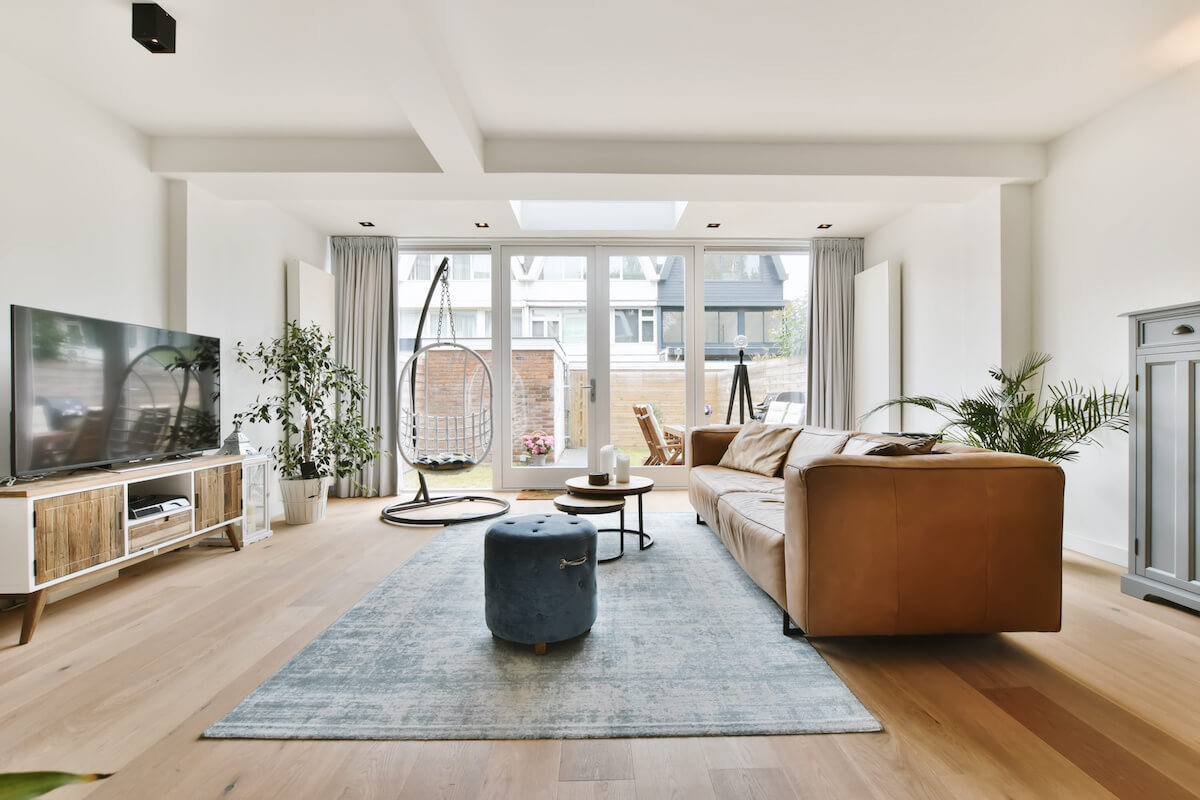 Easton Park comprises several different neighborhoods, each with a particular style and flavor. Austin's top builders also do some of their best work here, delivering new homes for sale in various designs and price ranges.
At the heart of the community is the Union Park neighborhood, home to The Union, Easton Park's world-class amenity center. Here residents enjoy paved walking and biking trails, as well as Easton Bark, a fenced play area designed especially for dogs. Priced from the $300s, construction in Union Park is a mix of freestanding urban-style models and modern single-family homes.
The nearby neighborhood of Union Village features a covered pavilion, playscapes, and turf-padded pathways, all within walking distance of Newton Collins Elementary. Brookfield Residential builders offer low-maintenance urban-style homes starting from the high $300s.
Just south of the elementary school is the Discovery Park neighborhood. Here residents enjoy an abundance of open spaces and natural play areas just steps away from their front doors. Several builders in this section deliver courtyard and single-family homes from the mid $400s.
A community pavilion, winding trails, and lots of playground space make up the Kieke Park section of the community. This neighborhood features single-family homes and courtyard models from the $400s by Brookfield Residential, Taylor Morrison, and Pacesetter Homes, among others.
Skyline Park sits at the highest elevation of all Easton Park neighborhoods. From here, residents enjoy uninterrupted views of the surrounding green spaces, shade trees, and a 21-acre park complete with its own splash pad. Homes in Skyline Park are from the $500s, with floorplans to 3,000 square feet or more.
Featuring the kid-favorite Easton Park Trolley playscape, the Knob Hill section of the community offers one of the best spots for watching the Hill Country sunset. And the nearby Bryant Park neighborhood is home to the Great Lawn and covered pavilion, providing plenty of space for outdoor concerts and movie nights. Residents of all ages also love taking a tour around the trike track or simply hanging out in Bryant Park's hammock garden.
Amenities For Your Dream Lifestyle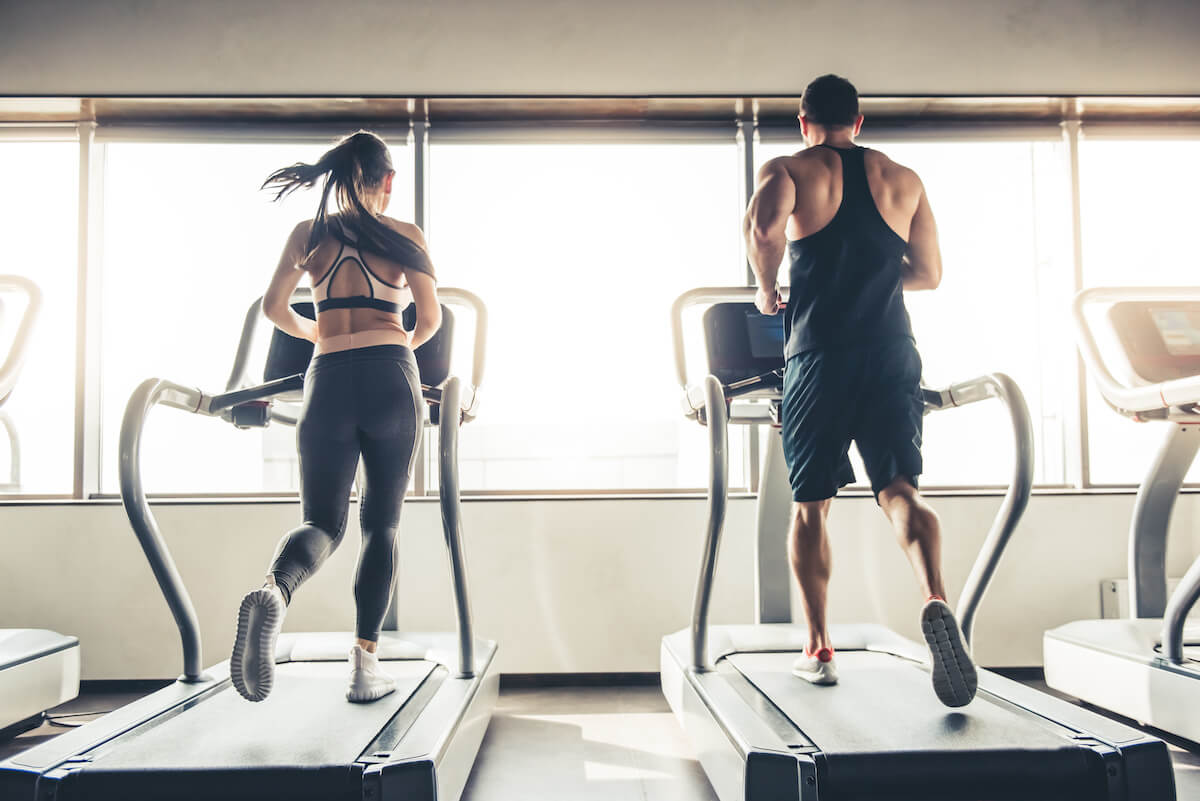 Easton Park's amenities are on full display at The Union, the community's 14,000-square-foot social center, where residents join each other in a variety of indoor and outdoor activities. Here residents enjoy swimming in the resort-style pool, working out in the state-of-the-art fitness center, playing pool in the game room, and hanging out for regular neighborhood gatherings. Music in the Park, Savory Farmer's Market, and Food Truck Fridays are favorite events at The Union.
The facility provides ample indoor space for parties and receptions, while the conference room is available for business meetings and presentations. Courtyard and fire pit areas offer space for intimate get-togethers or larger outdoor events. Whether working or playing, there's something for everyone at The Union. Even the four-legged residents here have room to romp in their own nearby dog park, complete with shaded areas and watering stations.
Parks On Your Street & Nearby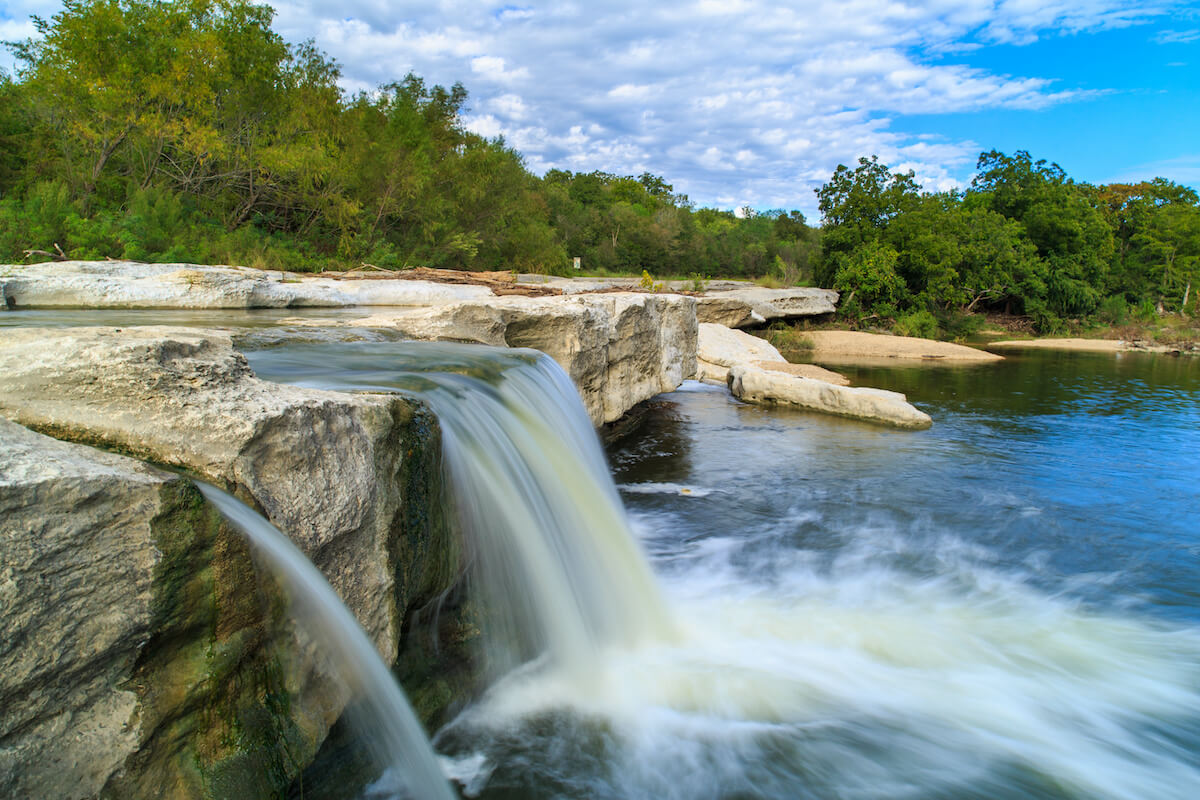 Throughout Easton Park, acres of parks and miles of trails connect residents with playgrounds, pavilions, and other outdoor amenities. The community features paved, ADA-compliant pathways wide enough for bikes, strollers, and joggers to pass. Along all the paths and trails, residents will find plenty of spots for taking a break from hiking and biking. Relax on one of the community's famous red benches or take a quick nap in the Hammock Garden.
Neighbors come together outdoors at Easton Park's many hangouts, including the Great Lawn Pavilion, featuring swings, benches, grillings stations, and picnic areas. Elsewhere, numerous pocket parks and playscapes provide plenty of fun for the younger crowd. Favorite activities include riding around the Trike Track, ringing the bell on the Easton Park Trolley, and playing on the many slides, swings, and jungle gyms throughout the community.
Easton Park sits less than three miles south of McKinney Falls State Park, where a wealth of rugged scenery and recreation opportunities await. Visitors can stay overnight in one of the many well-equipped campsites or cabins, go fishing and swimming in the area creeks, or hike and bike the park's nearly nine miles of trails.
Conveniently Located Near Schools & Top Employers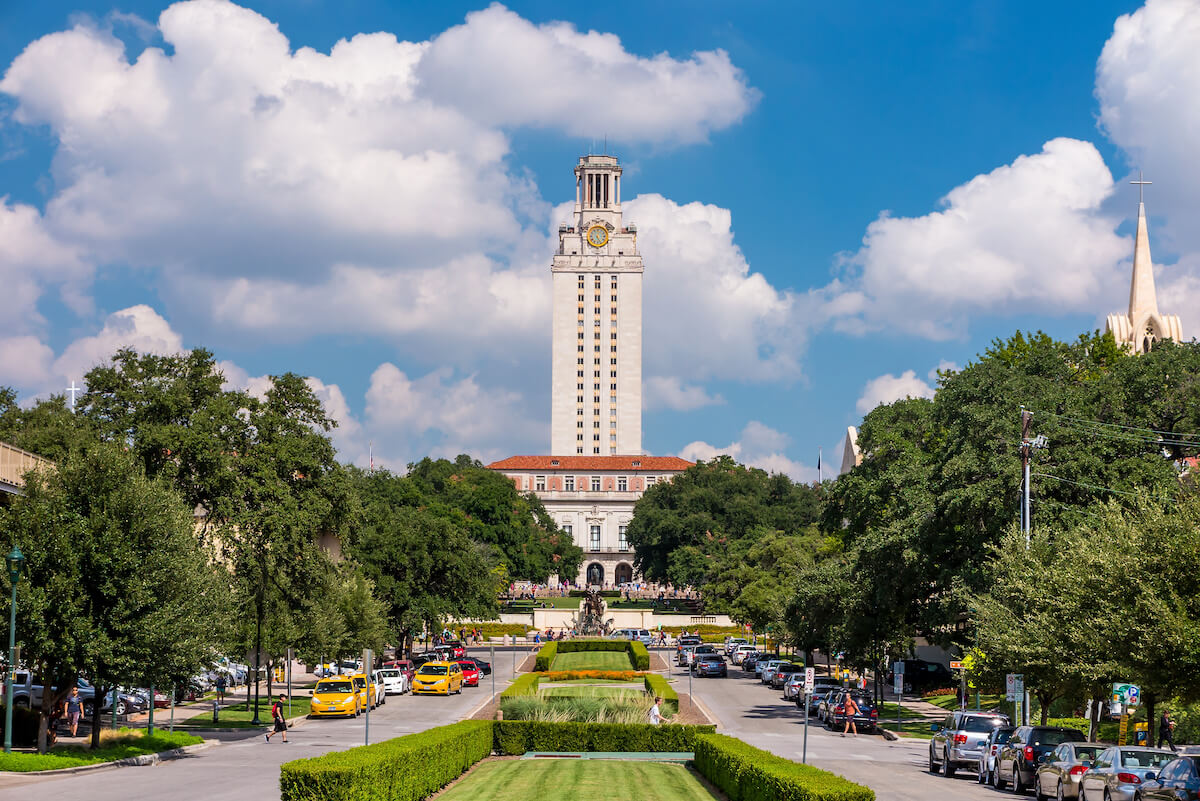 Students in Easton Park attend schools in the Del Valle Independent School District. Newton Collins Elementary School is located inside the community, within walking distance of many of the neighborhood homes.
Three miles north, past the McKinney Falls State Park entrance, is Ojeda Middle School, serving Easton Park kids grades six through eight. Older students attend Del Valle High School, east of the airport, just a few miles away.
Austin is also the headquarters of the University of Texas System. More than 50,000 students are enrolled at UT Austin, and the school system employs thousands of faculty and staff, making it one of the area's top job opportunities.
Another major employer in the vicinity of the Easton Park community is Tesla, with its massive Gigafactory just 12 miles up the road. The plant engages a few thousand workers tasked with producing Tesla's Model Y and Cybertruck electric vehicles, making it one of the largest technology employers in Austin. If you're looking for a fantastic neighborhood near the Tesla Gigafactory, Easton Park tops the list.
Easton Park is also a reasonable commute to Austin's northwest tech corridor, where giants like Google, Apple, and Microsoft employ area residents.
The Best of Austin in Your Backyard
Easton Park is truly one of the best master-planned communities near Austin. Some of Austin's best job opportunities are mere minutes away. The area is also convenient to several schools, with the local elementary school campus inside the community.
Builders here remain focused on creating sustainable living spaces, offering a variety of home styles, floorplans, and price ranges. Easton Park residents also enjoy unparalleled amenities, like an abundance of outdoor recreation, a full calendar of community activities, food trucks, and farmers' markets. Simply put, many of the favorite things people love about living in the city of Austin are found right here in Easton Park.
Ready to live your best life in Easton Park? Call The RealFX Group at (512) 956-7390 to contact an experienced local real estate agent today and let us help you discover the perfect Easton Park home.