5 Reasons to Love Living in Forest Creek: Golf Course Living in Round Rock TX
Posted by Texas Real Estate Source on Wednesday, November 2, 2022 at 4:29:40 PM
By Texas Real Estate Source / November 2, 2022
Comment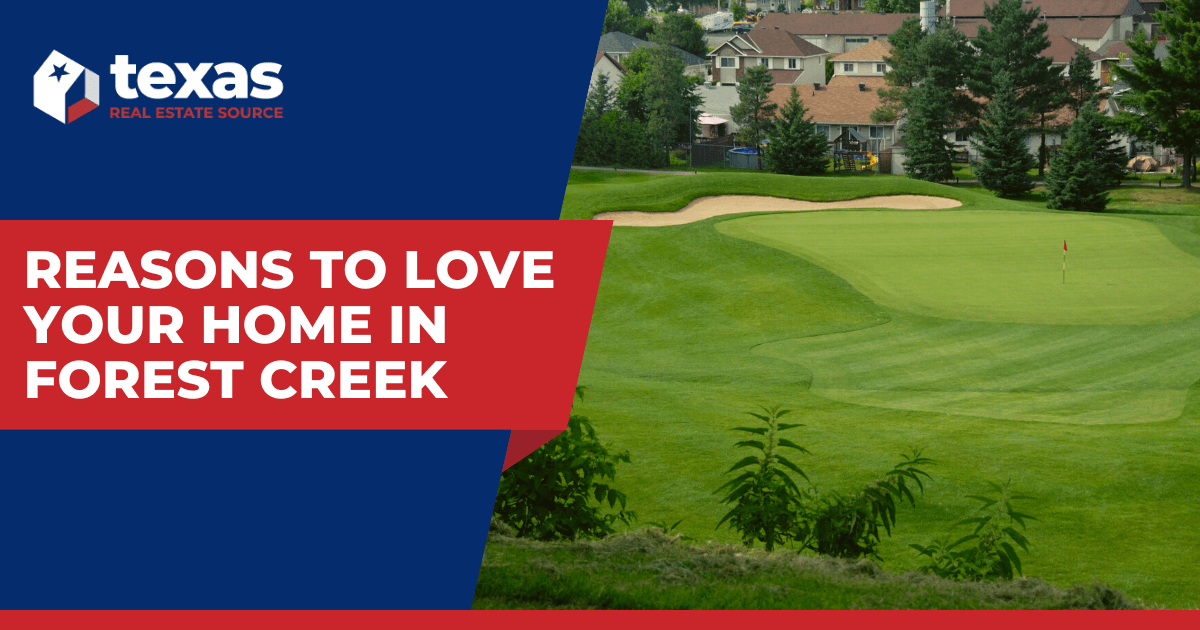 Looking for a wonderful place to kick back and relax? Forest Creek is the perfect safe haven from city life. This neighborhood in eastern Round Rock offers quality housing and amenities. Though most developments in Forest Creek began around 1993, the area continues to expand with newly built homes for sale. Located about a 30-minute drive from downtown Austin, this golf course community is in a quiet section of the city while still connected to the larger part of the Austin area. For residents, it provides a sense of tranquility within the bustling city of Round Rock. The amenities below are some of the many benefits and resources included in the Forest Creek area.
Forest Creek Golf Club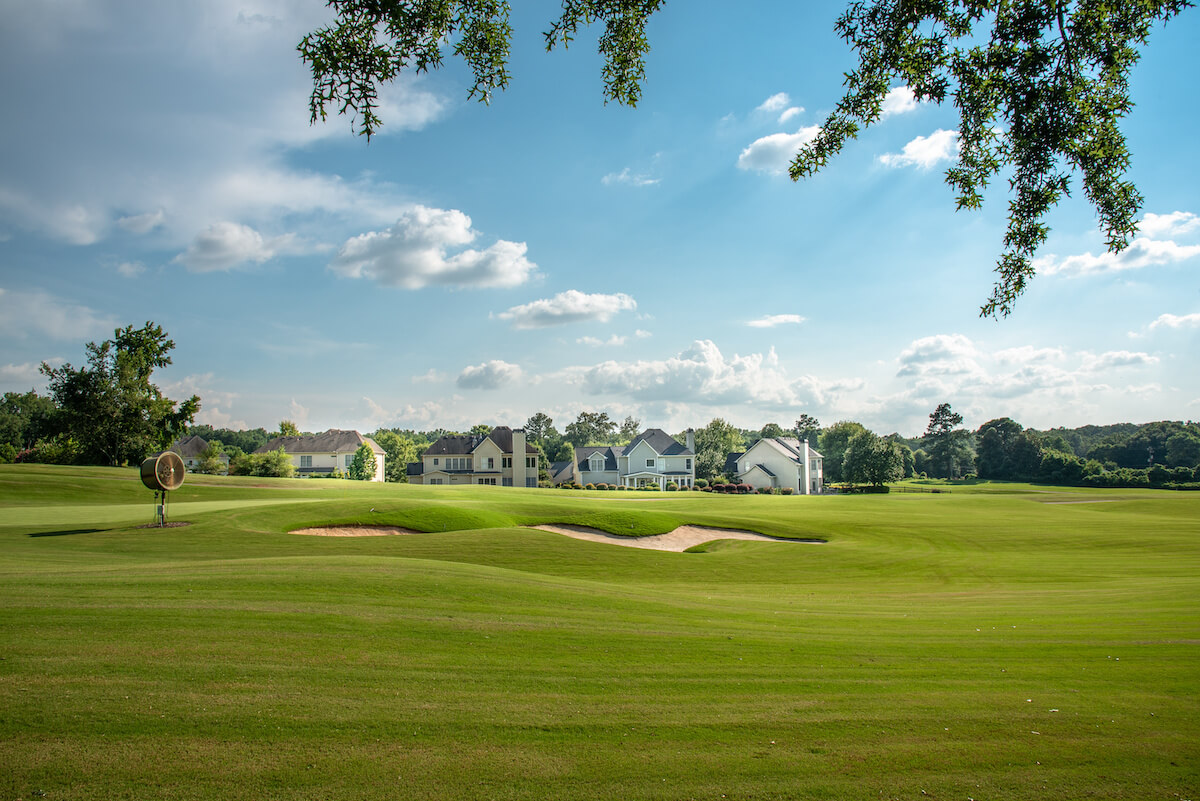 The pristine and private Forest Creek Golf Club maintains its renowned status through its spectacular grounds and various amenities in addition to its 7,147-yard, par-72 golf course. One amenity is the Players Grill, perfect for a bite before or after a long day on the green. Just a short walk away is a green and short game practice range for players to hone their skills or get some swings in without playing an entire game. Surrounding the green are native Texas plants and flowers, creating a beautiful view as a golfer looks towards their next swing. The course is integrated into the community and winds among golf course homes overlooking the green, creating easy access for residents.
Share your passion with all members of your household through the Junior Golf Academy, which teaches future golfers as young as five. Students in the 13+ age bracket learn the game and progress through advanced levels. For beginners or players looking to sharpen their skills, Forest Green offers individual and group lessons for Pass Members. The Player Development Clinics are a unique opportunity taught by PGA professionals where members can gain technique advice to apply in their own game. As for events, the Forest Creek management hosts many charity tournaments to give back to the community.
Round Rock ISD & Other Schools
Forest Creek schools are zoned in Round Rock ISD, with Forest Creek Elementary School, Ridgeview Middle School, and Cedar Ridge High School.
Forest Creek Elementary offers enriching education options, including music, technology, and library events such as seasonal book fairs. Multiple policies and programs support active household engagement with students' education. It's also within walking distance of many Forest Creek homes for sale.
Ridgeview Middle offers a variety of clubs, including chess, visual art, robotics, and dance. The school promotes team building and integrity through organized sports such as volleyball, basketball, and cheer. Located about 3 miles from Forest Creek, this school is very close and convenient.
Cedar Ridge High School offers a variety of benefits for students. In addition to college prep programs, Cedar Ridge highlights the opportunity of getting ahead through dual credit, AP credit, and articulated credit. Cedar Ridge partners with local colleges and communities to help students start thinking and planning about their future and complete valuable volunteer work. This high school focuses on business and industry, health science, public services, and STEM while offering visual and performing arts programs.
Kids R Kids is a preschool and daycare right down the street from Forest Creek Elementary and focuses on the development of its students. Each program is specific to age groups, and faculty incorporate different learning themes and activities to help children for years to come.
Located between Kids R Kids and Forest Creek, Primrose is a close option for private preschool and educational daycare. Primrose encourages a "Balanced Learning" approach, incorporating philosophy and wisdom into developmental studies. Programs prioritize learning social and emotional intelligence, social studies, and mathematics.
Convenient Access to Major Roads
Forest Creek sits near the intersection of several main highways, leading to many fun opportunities. For residents in Forest Creek, shopping, entertainment, parks, and dining are just a hop on the highway away. Off of SH 45, there are many shopping options at La Frontera, and further down the road in the city of Cedar Park is the Lakeline Mall and a variety of restaurants like Serranos Cocina and Applebee's, as well as other Cedar Park attractions.
Located on US 79 just north of Forest Creek is the popular baseball stadium Dell Diamond, home to the Round Rock Express with seasonal games. Another attraction off this highway is Old Settler's Park, which features an array of sports fields, including soccer, volleyball, and cricket, as well as walking and biking trails. There's a plethora of things to do in Round Rock, and US 79 is a quick way to get there.
For various parks and activities, taking a trip down SH 130 provides opportunities for a fun day trip with friends and family or a solo trip to see the area. Lake Pflugerville Park and North East Metropolitan Park are great things to do in Pflugerville a 10-mile drive and offer lake fishing, playgrounds, and sports options like baseball fields. For a splash of fun, Typhoon Texas Waterpark Austin is a great day trip option in the city of Pflugerville and is located near Stone Hill Town Center, a popular place for shopping and dining.
Forest Creek is also near I-35, the fast track to the city of Austin, with only a 30-minute drive into the heart of downtown. The "Live Music Capital of the World" offers nightly entertainment, and there are always fun things to do in Austin as a fantastic entertainment option just down the road. Going in the opposite direction, this road near Forest Creek leads to Inner Space Caverns, an engaging cave experience exploring the cave systems underneath the Round Rock area and one of the most famous things to do in Georgetown. Additionally, the Round Rock Premium Outlet Mall just down the road represents almost every brand where you can shop 'til you drop.
Make a Splash in the Pool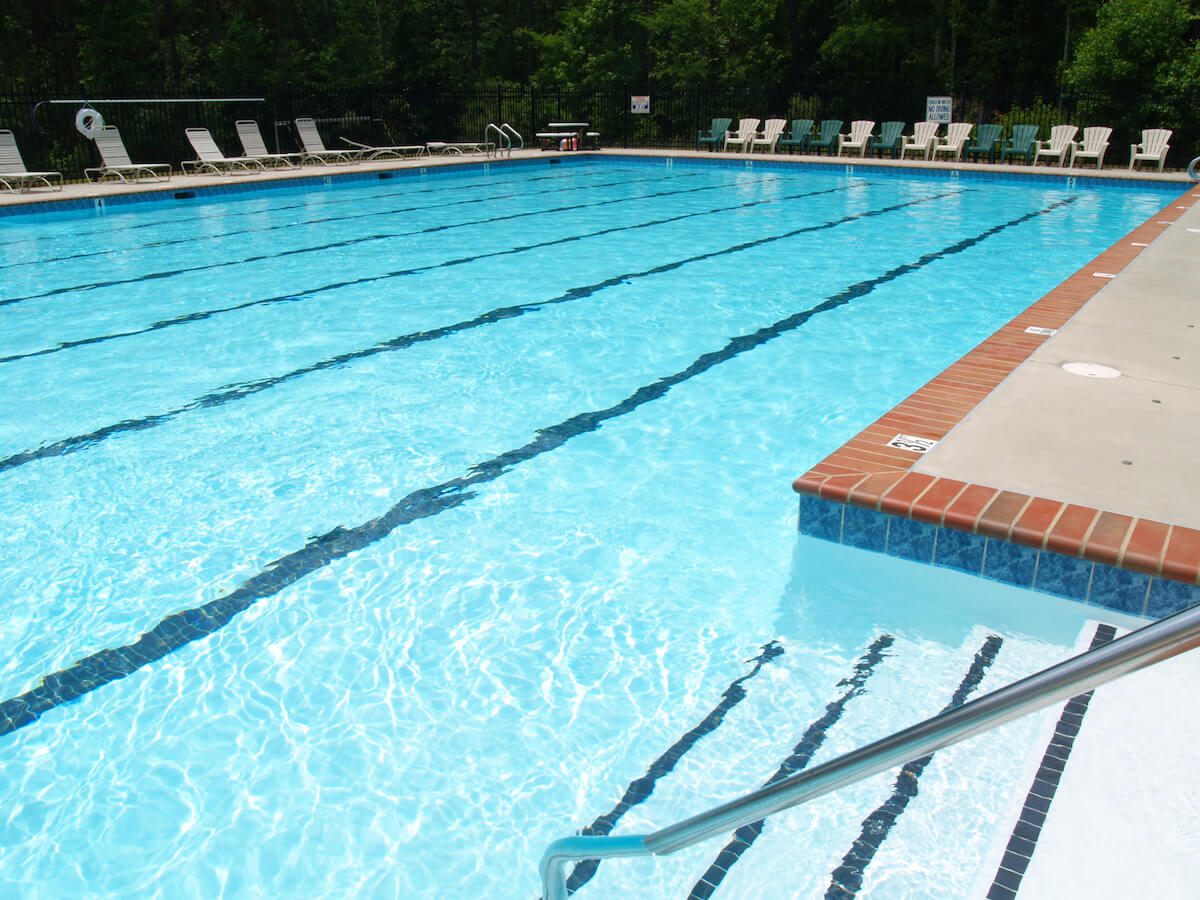 No Texas summer would be complete without taking a dip in the pool every so often. The sunlight dances on the water, as if it is inviting you to play. Whether you desire to swim with friends or solo, the Forest Creek pool is the perfect place to get in a few laps. While there are no official lifeguards, the pool hires monitors to ensure the pool rules are followed, and residents can have a pleasant experience. The Forest Creek pool is only accessible through key access, providing a more private setting for residents and their guests.
Forest Creek's pool hours are as follows: 10 am to 9 pm every day, with Adult Lap Swim hours from 6 a.m. to 10 a.m. The only change to these times occurs during the summer to accommodate the Forest Area Swim, which uses the pool to practice for a few weeks. During April and May, six lanes are reserved for the team Monday–Friday from 4:45 p.m. to 8 p.m.; during July, the times change to 6:30 a.m.–9:45 a.m.
The main priority for Forest Creek is to provide a clean, orderly pool for residents to utilize and enjoy. There is nothing better than escaping the summer heat by kicking up your feet at the pool, catching some rays, and cooling off in the fresh, cool water.
Get a Match in at the Tennis Courts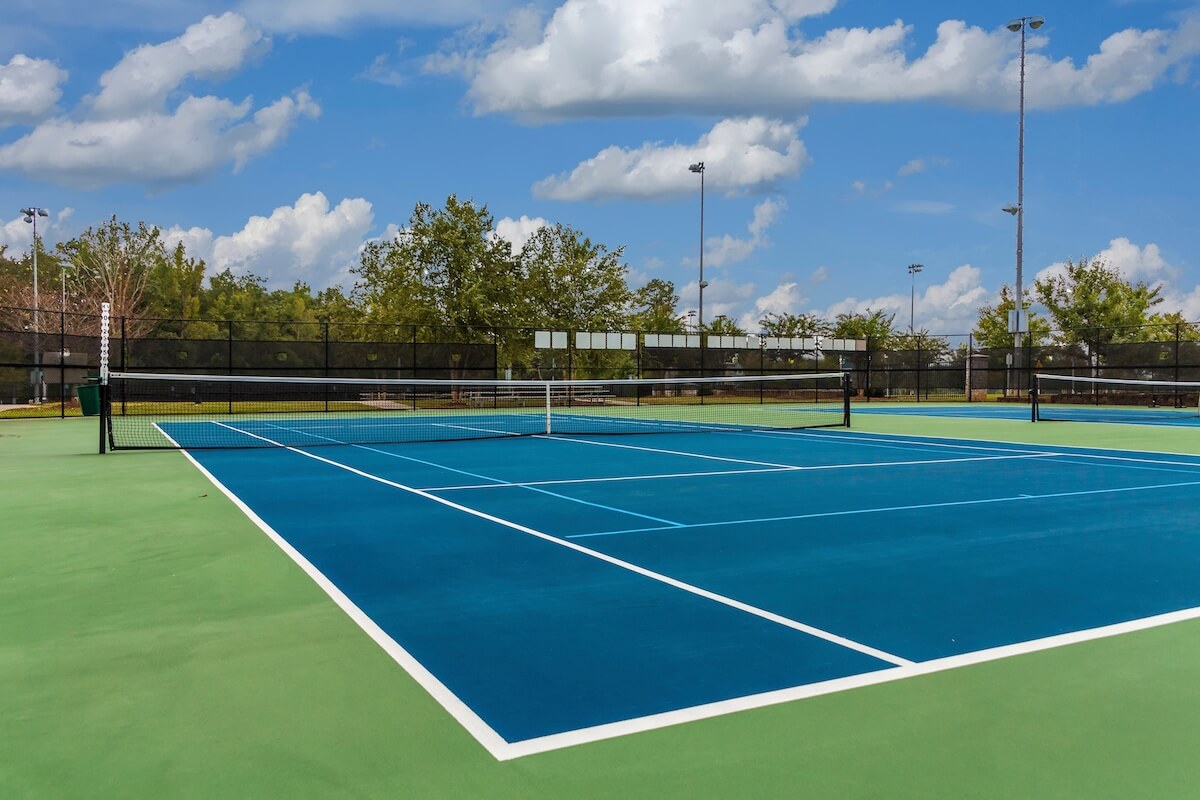 Shaded by lush trees and located in the middle of the neighborhood, the Forest Creek tennis courts provide a scenic place to enjoy a game. Imagine waking up and walking to the courts to watch the sunrise over the horizon as you win a match. For evening tennis court users, the lights for the courts run on a manual one-hour timer that residents can set upon arrival, so residents can practice any time they want. There are many reservation options and restrictions at Forest Creek to ensure that everyone can play. Although there is no same-day reservation, residents can reserve their visit up to a week in advance via email to enjoy solo, with a partner, or with friends. The tennis court hours are from dawn to 10 p.m., and the backboards are available from 9 a.m. to 9 p.m.
The tennis court rules are relatively straightforward: the tennis courts are to be used for tennis purposes only with tennis equipment and within hours. Security cameras are used to monitor the safety of the residents. Whether you are a pro, amateur, or anything in between, Forest Creek provides a safe and fun environment for all to enjoy.
Time to Explore Forest Creek
Forest Creek provides a perfect location for all your needs, with shopping and entertainment close by. With the many amenities available, including a private pool, golf course, and tennis courts, Forest Creek ensures that residents can easily enjoy their preferred activities. Living in Forest Creek provides a haven from the bustling highway while having easy access to major roads, which leads to all kinds of adventures. Its convenient location allows residents to stay local for all their necessities and be a 30-minute drive from the busy city of Austin. The community's location provides many options for school and daycare for residents with children, with most within a 5-mile distance.
Thinking about making Forest Creek your new home? Call The RealFX Group at (512) 956-7390 to contact an experienced local real estate agent and let us help you find the perfect place to live in Forest Creek today.