4 Reasons to Love Living in Magnolia Pointe: A Growing Community Near Dallas
Posted by Texas Real Estate Source on Tuesday, October 25, 2022 at 2:40:52 PM
By Texas Real Estate Source / October 25, 2022
Comment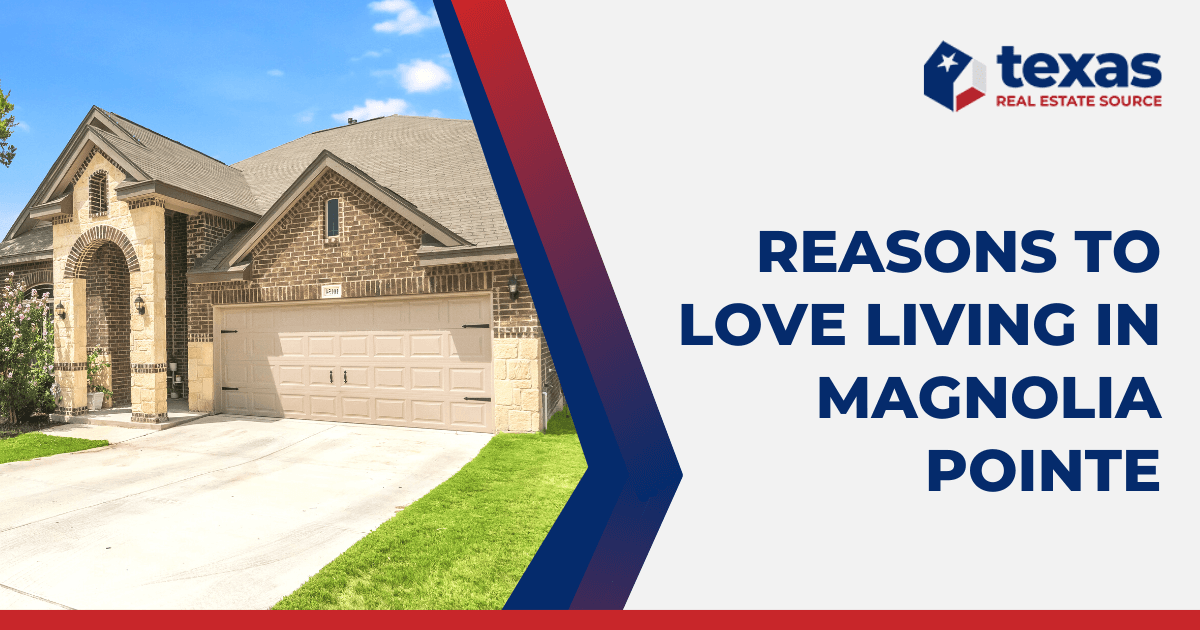 Situated just south of the small town of Josephine, Texas, near Dallas, the master-planned community of Magnolia Pointe has everything you need to connect with nature while enjoying convenient access to the city.
Magnolia Pointe features several amenities for outdoor activities and offers a restful escape from the hustle and bustle of city life. Easy access to Interstate 30 and Highway 66 provides smooth commutes to the city of Dallas, the city of Garland, and the city of Plano.
Living at Magnolia Pointe, you are close to shopping, restaurants, and plenty of outdoor activities. With a couple of large lakes nearby, in addition to the onsite fishing ponds, nature lovers and anglers alike will find Magnolia Pointe a welcoming community. Those aren't the only factors that make this countryside community so appealing, however. Come see what else Magnolia Pointe has to offer:
Location: Where is Magnolia Pointe?
Magnolia Pointe offers residents country living with convenient access to small towns near Dallas and the big city. The community is located just a mile south of Josephine, Texas, off FM 1777, and 6 miles north of Royse City.
Surrounded by farmland in a rural setting, the small town of Josephine has plenty of room to grow and has seen a steady increase in population over the last decade. With a population of around 2,000, Josephine welcomes Magnolia Pointe residents into the traditions that define small rural Texas towns.
Royse City is a growing Dallas suburb with a population of over 13,000. The city provides Magnolia Pointe residents with nearby shopping like a Walmart Supercenter as well as a selection of restaurants.
Residents will enjoy smooth commutes into the city only 25 miles east of Plano and 40 miles northeast of downtown Dallas. Highway 66 is about 4 miles south of Magnolia Pointe, and Interstate 30 is less than 10 miles. Multiple routes can be taken to avoid delays or just change up your morning drive.
Magnolia Pointe's location is right in the middle of a nature lover's paradise. Access to parks at Lake Lavon is less than 10 miles away, and Lake Ray Hubbard is less than 20 miles away.
As you can see, living at Magnolia Pointe gives you a picturesque country lifestyle without giving up convenient access to everything you need in the big city.
Magnolia Pointe Homes & Homebuilders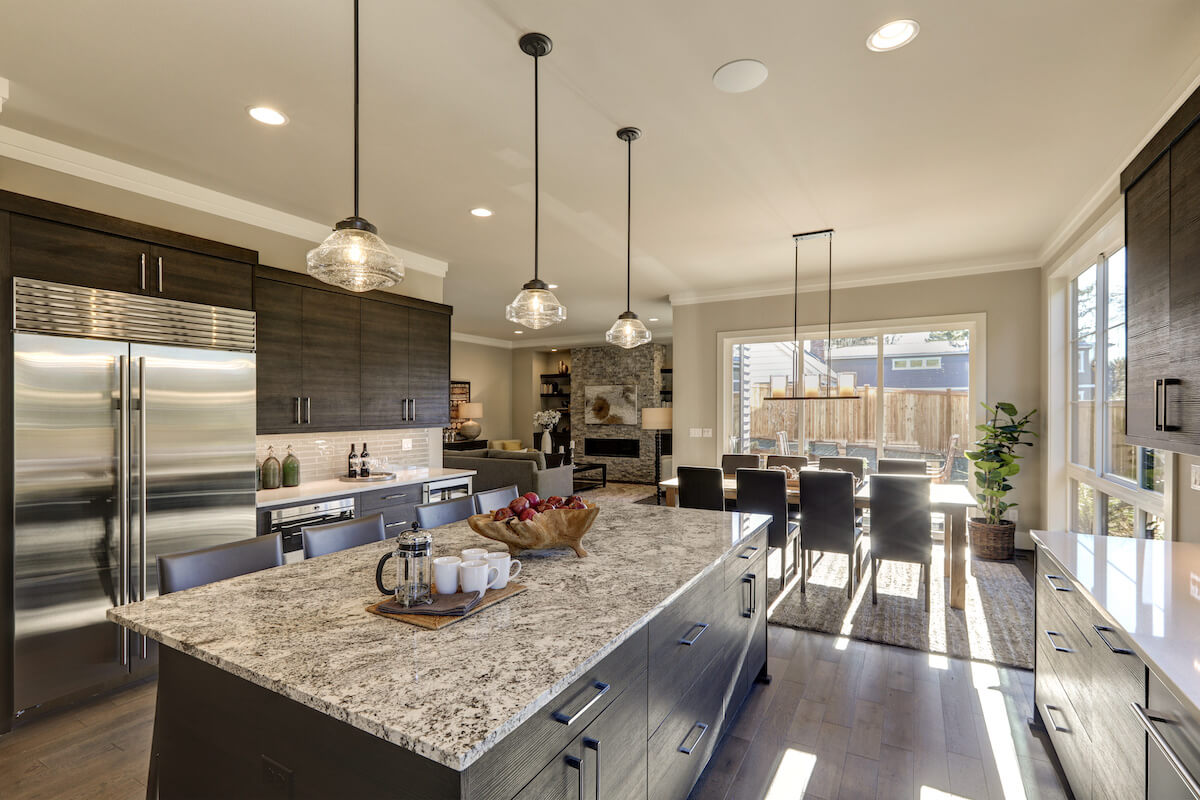 At Magnolia Pointe, you have the option to purchase a pre-existing home by homebuilder D.R. Horton or customize a home in the newest areas of development. This master-planned community has been developed in the initial 4 phases, and Magnolia South gives additional space for future development. The community will have an estimated 1,600 single-family homes when the development is complete.
Homes range in size from around 1,200 square feet and up. Single-story or two-story homes are available with a wide range of floor plan options. These energy-efficient homes feature open floor concepts, gourmet kitchens, name-brand appliances, and so much more.
Each home has 3 to 5 bedrooms with several bathroom layout options. Homes in Magnolia Pointe also come with a two-car attached garage and a few different exterior selections to choose from. Modern and traditional designs allow for plenty of customizations to create your dream home. Lot sizes average 60 feet in depth.
Homes for sale in Magnolia Pointe are typically priced from under $300,000, but the affordability isn't the only benefit: with how much Josephine and Magnolia Pointe are growing, you're likely to see significant property appreciation in the coming years.
Magnolia Pointe Amenities
Magnolia Pointe gives residents access to amenities that make country life fun! With a community pool, fishing ponds, walking trails, and a playground, you'll find that it's not hard to get active outdoors.
When you pull into Magnolia Pointe, you'll immediately see the serenity that surrounds the community. Living in the country gives you peace and quiet to stroll through your neighborhood on the walking trail. Walk around the fishing ponds and enjoy your time in nature.
Speaking of fishing ponds, there are plenty of spots to toss a line in the water. The stocked ponds in the community mean you can fish anytime you want, and it's all within walking distance of your front door.
Stop by the pool and get in a few laps. The community pool is big enough for everyone to enjoy and cool down in the hot Texas summer. Two onsite playgrounds and a splash pad give kids space to run and play.
Schools Near Magnolia Pointe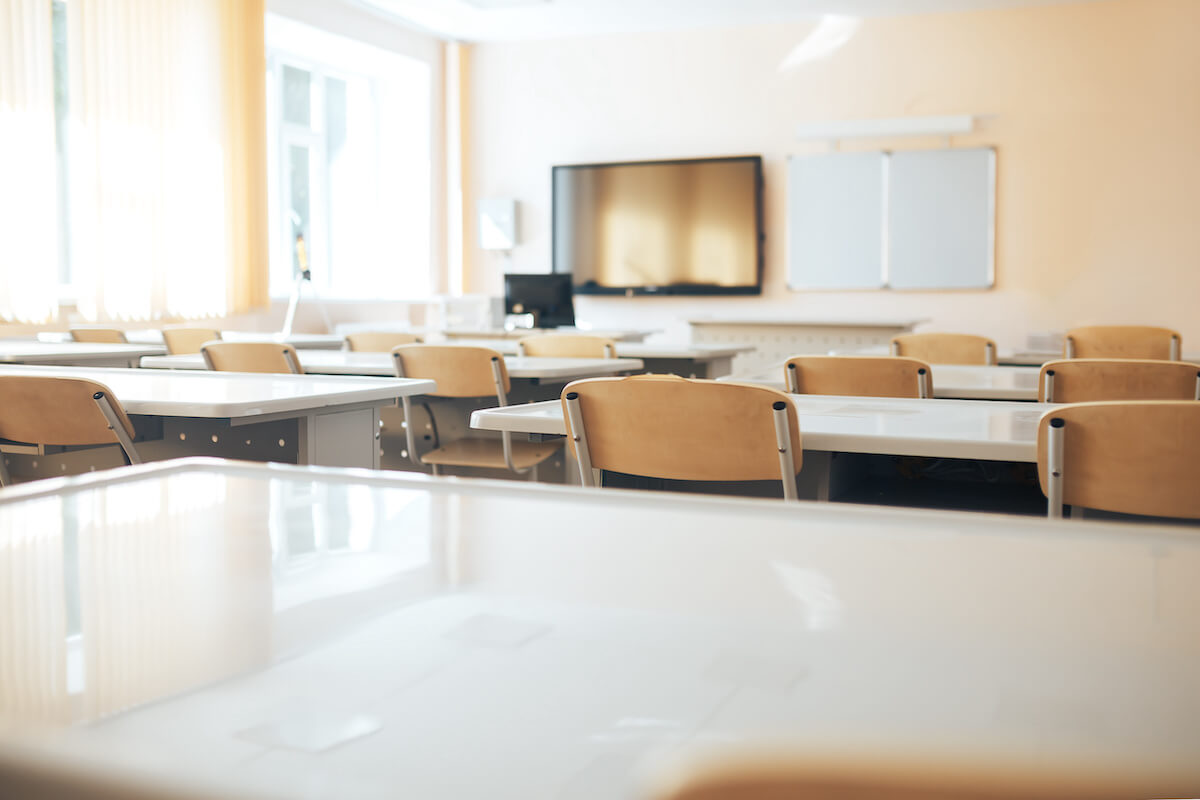 Students living at Magnolia Pointe are zoned in the growing Community Independent School District. Community ISD is based in the town of Nevada, Texas, and includes the town of Lavon, Josephine, and Copeville.
Roderick Elementary School is conveniently located at 1201 Cotton Gin Court within the Magnolia Pointe community. The elementary school opened its doors to students in the fall of 2022 and is designed to serve up to 750 Pre-K through 5th-grade students. Roderick Elementary's state-of-the-art design offers students a variety of learning spaces and leaves room for future expansions.
Edge Middle School is the next step for Magnolia Pointe students. The middle school is located less than 5 miles from the community at 620 N. Farm to Market 1138 in Nevada, Texas. The student population is just over 600 enrolled in 6th through 8th grade.
Community High School is located just 6 miles from Magnolia Pointe at 440 N. Farm to Market 1138 in Nevada. The high school is designated as a 4A and serves around 700 students from the surrounding area, though that number will increase as the district continues to grow.
Community High School athletes can participate in any of the following sports:
Baseball
Basketball
Cross Country
Football
Golf
Powerlifting
Soccer
Softball
Tennis
Track and Field
Volleyball
Considering a New Home at Magnolia Pointe?
Magnolia Pointe earned its spot among the best master-planned communities around DFW for a reason. This community offers residents the best of both worlds–a rural, small-town setting within minutes of the big city. Located just south of Josephine, Texas, Magnolia Pointe is surrounded by small towns and plenty of outdoor activities.
Magnolia Pointe's convenient location gives you easy commutes to wherever you need to go around north Dallas, and downtown is only 40 miles away.
Homebuyers are greeted with a variety of spacious, affordable new construction homes for sale when they start looking in Magnolia Pointe. What's more, Magnolia Pointe's growth plans provide opportunities for buyers to customize homes to suit their needs and create the homes of their dreams.
Excited to discover your new home in Magnolia Pointe? Call The RealFX Group at (512) 956-7390 to contact an experienced local real estate agent and let us help you explore the Magnolia Pointe community today.