North Austin Living: 5 Reasons to Love Living Near The Domain
Posted by Texas Real Estate Source on Wednesday, September 7, 2022 at 2:54 PM
By Texas Real Estate Source / September 7, 2022
Comment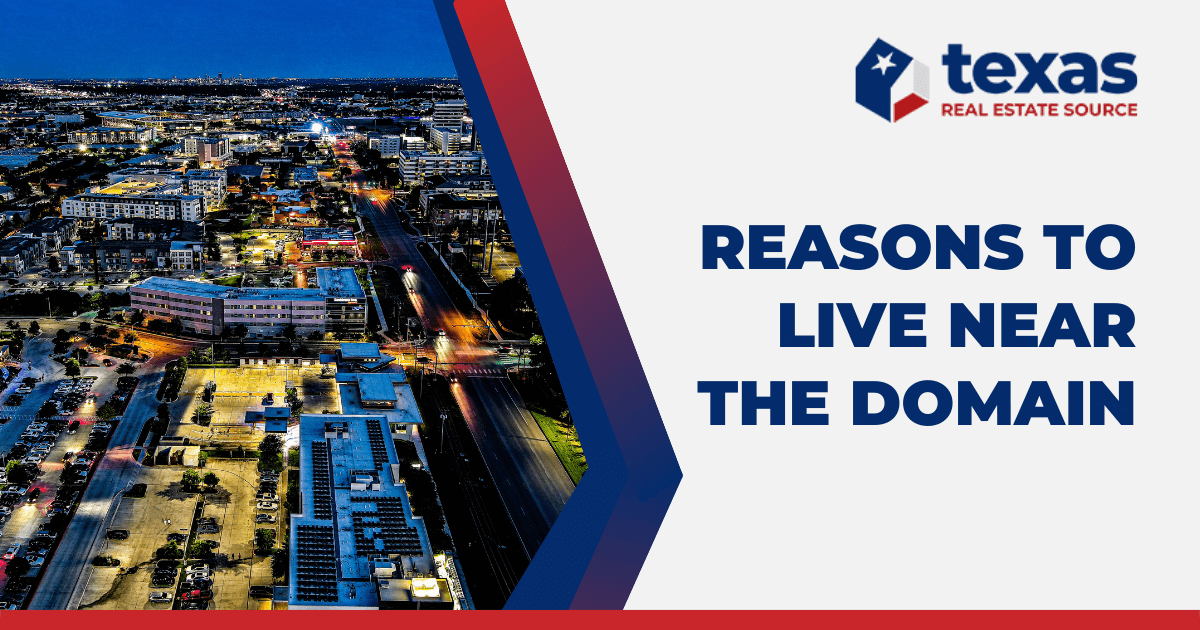 As the city of Austin has grown, the North Austin area has developed its own centers of business and entertainment for the expanding population. One of the most celebrated is The Domain, a shopping mall that's bloomed into a bustling "downtown" area of North Austin with commercial space, residential areas, restaurants, and bars.
5 Reasons to Move Near The Domain
Not sure if you should make your home in North Austin? These five reasons to love living near The Domain in Austin, Texas, might just convince you:
Walkable neighborhood with public transit options
Ample shopping and services
Delicious local food options
North Austin's best nightlife
Local park and dog park
Easy Walkability to Plenty of Amenities
Since the original plan for The Domain was to be a mall, the neighborhood is designed to be easily walkable for pedestrians. In addition to being a meticulously-landscaped and aesthetically-decorated paradise for residents, the sidewalks are paved and well-maintained. Accessibility ramps are provided frequently throughout the neighborhood.
The community's builders make a conscious effort to preserve the integrity of the environment and reduce its carbon footprint. For that reason, The Domain was designed with the intent of being fully interconnected by a network of sidewalks. This way, every destination in the neighborhood can easily be reached on foot.
The Domain is entirely self-contained, allowing many residents to leave their personal vehicles at home most of the time. There are plenty of restaurants, grocery stores, gyms, and boutiques within easy walking distance of most residents.
For those that need to travel to Downtown Austin, two bus routes serve The Domain. Two bus stops, one on Burnet Road and the other on Braker Lane, are within easy walking distance for residents. Both routes take residents directly into the heart of the city.
Incredible Shopping Inside The Domain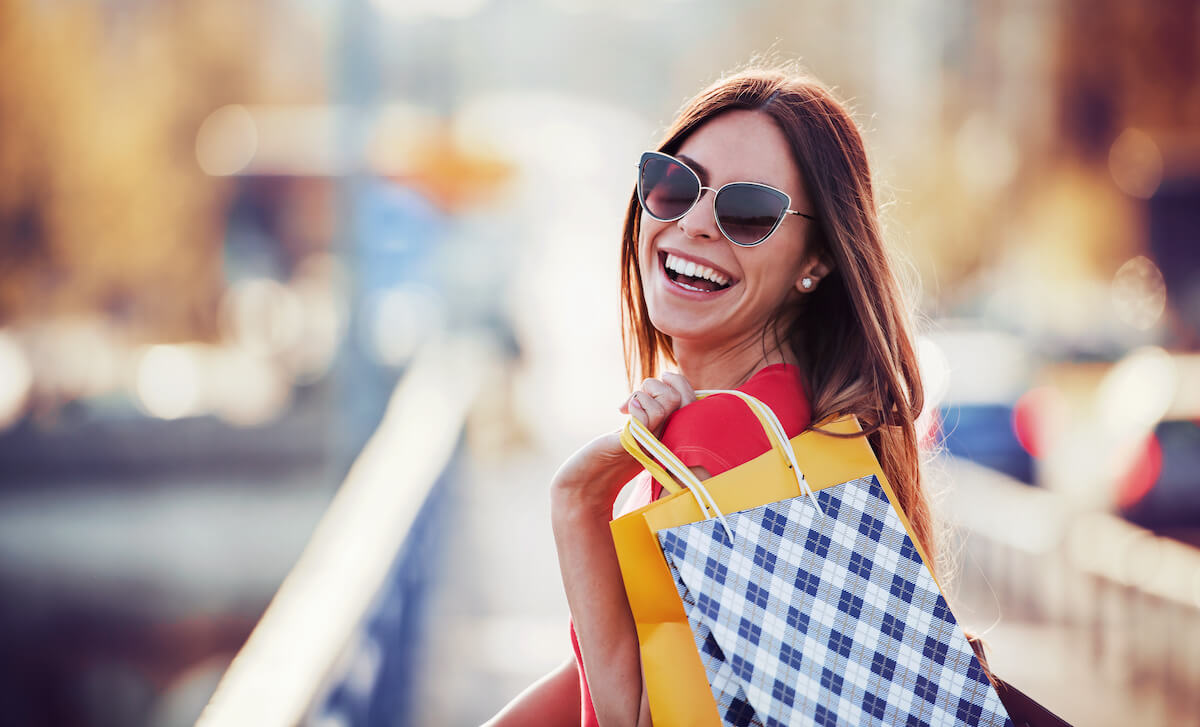 There are more than 100 stores in The Domain, so it's a great place to go on a full-day shopping expedition! There's an indoor shopping mall with department stores like Macy's and Neiman Marcus, in addition to an impressive collection of independent boutique stores that are dotted around the streets of The Domain.
Some favorite shops in The Domain include The Impeccable Pig, a unique clothing store with affordable prices and on-trend styles, and Luxe Apothetique, a boutique and salon with some of the most sought-after self-care accessories on the market.
Fitness studios are also a hit with active Austinites, and there is something suited for everyone here. Yoga enthusiasts will love the CorePower Yoga located in The Domain, with a range of classes that caters to all students, from the beginner to the expert. Pure Pilates, Orangetheory, F45 Training Domain, and several other gyms and training centers are available for both specialized guided workouts and general fitness regimes.
For those looking to take a break and relax, there are plenty of opportunities for self-care in The Domain. Spa Sway is located on Domain Drive and offers massage varieties like Swedish and deep tissue. They also provide luxurious add-ons like hot stones or scalp massages.
Several grocery stores and specialty markets are also within short walking distance of The Domain. Whole Foods Market, just down the street from Spa Sway, is open from 10 a.m. to 7 p.m., seven days a week.
A Few of the Great Stores in The Domain
Aritzia
Bath and Body Works
Anthropologie
J. Crew
Louis Vuitton
lululemon
Madewell
The Domain Is a Haven for Foodies
Restaurants and snack stops are scattered throughout The Domain, but for a lot of food variety all in one place, check out the Rock Rose area. At any time, on any given day, Rock Rose is certain to be bustling with action and activity.
Residents can start their day off at Houndstooth Coffee or Craftwork Coffee Co. for their morning jolt. Remote workers can stay throughout their workday and enjoy the free Wi-Fi and breakfast sandwiches and pastries.
For lunch, try a salad and green juice from Flower Child or MAD Greens. These two eateries in The Domain are serious about convenient and accessible nutrition. The Domain is also loaded with drool-worthy Asian restaurants like Xian Sushi & Noodle, Sway, and Thai Kun.
After work, grab dinner and drinks from Second Bar + Kitchen, The Brass Tap, Jack & Gingers, or any of the hip and up-and-coming hotspots in The Domain. Game lovers will feel right at home at Culinary Dropout and Kung Fu Saloon, both of which offer yard and arcade games.
Cap off the day with dessert from Sprinkles Austin, a bakery with homemade cakes, cupcakes, brownies, and even dog treats. For a chilled treat, The Yard Milkshake Bar of Austin has over 20 over-the-top and outrageous milkshakes on its menu. And, of course, you can't miss the sweet confections at the Museum of Ice Cream.
Some of the Best Restaurants at The Domain
Punch Bowl Social Austin
Gloria's Latin Cuisine
Blue Sushi Sake Grill
CAVA
North Italia
Doc B's Restaurant + Bar
Fleming's Prime Steakhouse and Wine Bar
The Domain's Nightlife Keeps the Energy Going
Austinites living near The Domain don't need to go to Downtown Austin to have the night of their lives. Within walking distance of their doorsteps are several lively bars that keep the party going all night long.
All of the action is concentrated in the Rock Rose Entertainment District located in Domain NORTHSIDE. With so many charming and inspiring attractions in Austin, the Rock Rose Entertainment District holds its own by providing a pleasing collection of fabulous art, music, and bars.
Rock Rose boasts some of the best bars in Austin. That's a bold statement for a city containing hundreds of iconic watering holes, but with nightlife like The Dogwood, Wonder Bar, Lavaca Street Bar, and Yard House, there are plenty of hotspots keeping The Domain residents entertained.
For chiller evenings, try quieter spots like Jinya Ramen, Velvet Taco, or Jen's Splendid Ice Creams. Instead of a traditional bar, these nightlife spots provide a laid-back and relaxed atmosphere for patrons to meet friends and family for a peaceful night of laughs and conversation.
Check Out These Nightlife Hotspots at The Domain
Yard House
Detour Domain
The Rose Room
CRÚ Food & Wine Bar
The Draft Shack
Take a Break from the Action at Domain Central Park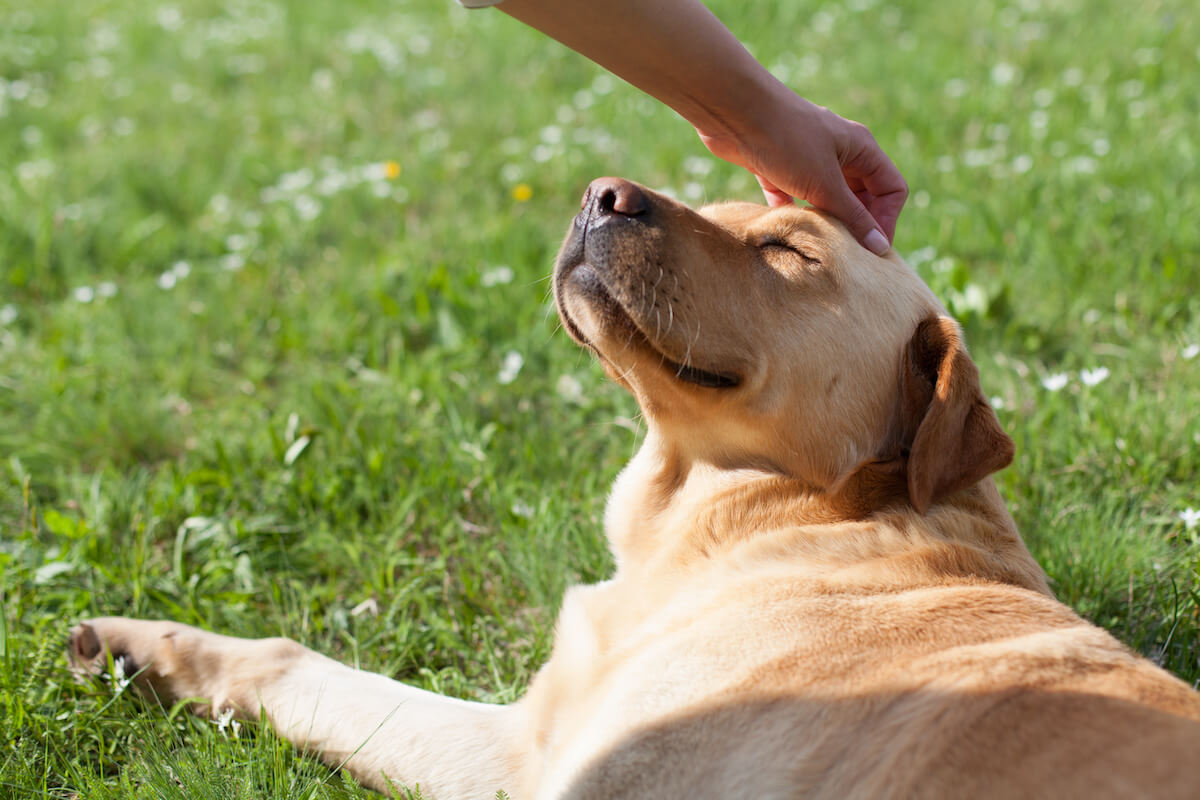 The Domain is known for its constant hustle and bustle, but there are a number of opportunities for residents to take a moment and reconnect with nature. One of the best ways to do this is to pack a lunch and head over to Domain Central Park for hours of fun, laughs, and outdoor reaction.
The park is an oasis in the midst of all of the energy of The Domain, offering a quiet respite for those in need of some quality time with mother nature. The park has benches and greenspace for picnicking park-goers, trails and nature walks for the walkers, bikers, and joggers, and it also has a number of sports courts, like beach volleyball nets.
Domain Central Park is a paradise for dog lovers as well. The park has a dog-friendly section that hosts doggie meetups and is an excellent opportunity for pets and parents alike to socialize with like-minded companions and get to know their community.
Where to Live Near The Domain
The Domain has a few apartment complexes located on-site, but you don't have to rent to live near The Domain. Many neighborhoods in the North Austin area offer homes nearby, such as the North Burnet neighborhood, the Balcones Woods subdivision right across the highway, and the Quail Hollow community, among many others.
Homes for sale near The Domain list for a wide variety of prices, so explore the nearby neighborhoods to find homes at your desired price point. Balcones Woods homes, for example, typically list in the $750+ range, while homes in Quail Hollow often list in the $400s and $500s. North Burnet listings often include condos for sale in the high $200s.
Homeowners in these areas get all the benefits of living near The Domain plus the added benefits of homeownership, such as building equity and greater home personalization.
The Fun Never Stops When You Live Near The Domain
With shops, restaurants, nightlife, and rolling greenspace at residents' fingertips, it's easy to see why prospective homebuyers are shopping for homes near The Domain. This self-contained neighborhood allows its residents to enjoy everything that life in North Austin has to offer, all while being just steps from their front door.