Retiring in Austin: Discover Your Perfect Retirement City
Posted by Texas Real Estate Source on Wednesday, May 10, 2023 at 4:22:03 PM
By Texas Real Estate Source / May 10, 2023
Comment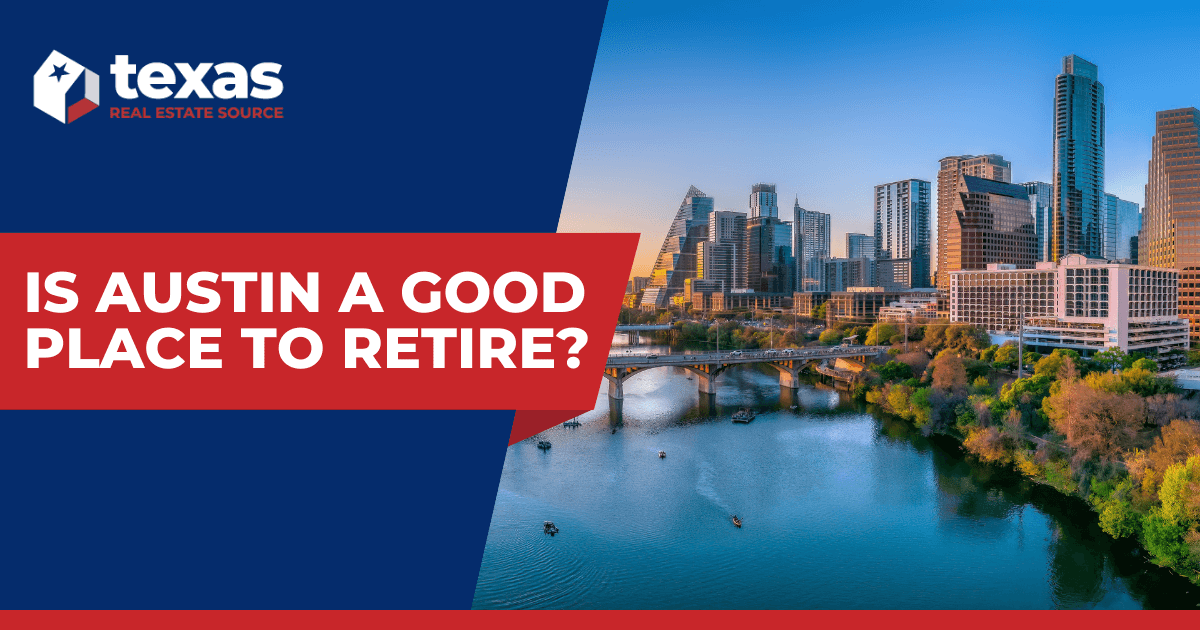 If you're coming up on your retirement and thinking about finding a new place to spend your next chapter, you might discover that a home in Austin is your ideal retirement destination. From its warm weather and excellent healthcare system to abundant parks and green spaces, Austin offers a unique blend of amenities that appeal to older residents—not to mention several 55+ communities in the Austin area that are designed with you in mind.
Explore the benefits of Austin retirement living, and you can make an informed decision about retiring in Austin.
Top 10 Reasons to Retire in Austin
Plenty of neighborhoods with homes at great prices
Many 55+ adult communities in the area
Fantastic healthcare facilities available
Hundreds of parks and green spaces to enjoy
Arts and culture attractions like nowhere else
Dining to please any palate
Shopping from mega-malls to boutiques
Walkable neighborhoods where everything is close to home
Continuing education opportunities
Warm and sunny weather year-round
Affordable Home Prices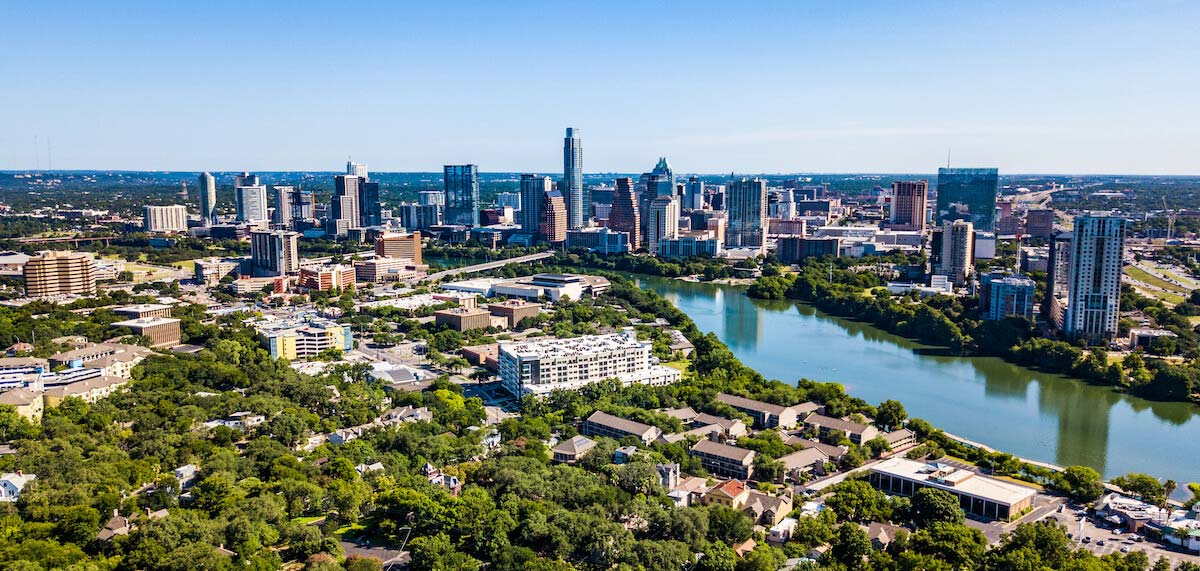 While the overall cost of living in Austin is higher than average, individual neighborhoods in areas like North Austin have quite affordable real estate markets. In addition, compared to similar major cities on the coasts, Austin can allow retirees to stretch their retirement savings further. Austin's housing market is vast and varied and offers retirees a range of choices, from affordable condos to roomy single-family homes.
Retirees looking for a place to settle down in the Austin area have many options to choose from. South Austin, for example, is a popular area due to its proximity to downtown and its vibrant community. Condos for sale near downtown can be found as low as the $200s, with less maintenance required than freestanding single-family homes.
If a single-family home is what you're after, North Austin is a great place to start looking. Homes for sale in Georgetown, for example, can be found in the low $300s. In addition, Georgetown is the location of Del Webb's Sun City Texas, a fantastic master-planned community near Austin designed specifically for adults 55 and over.
Accessible Healthcare Facilities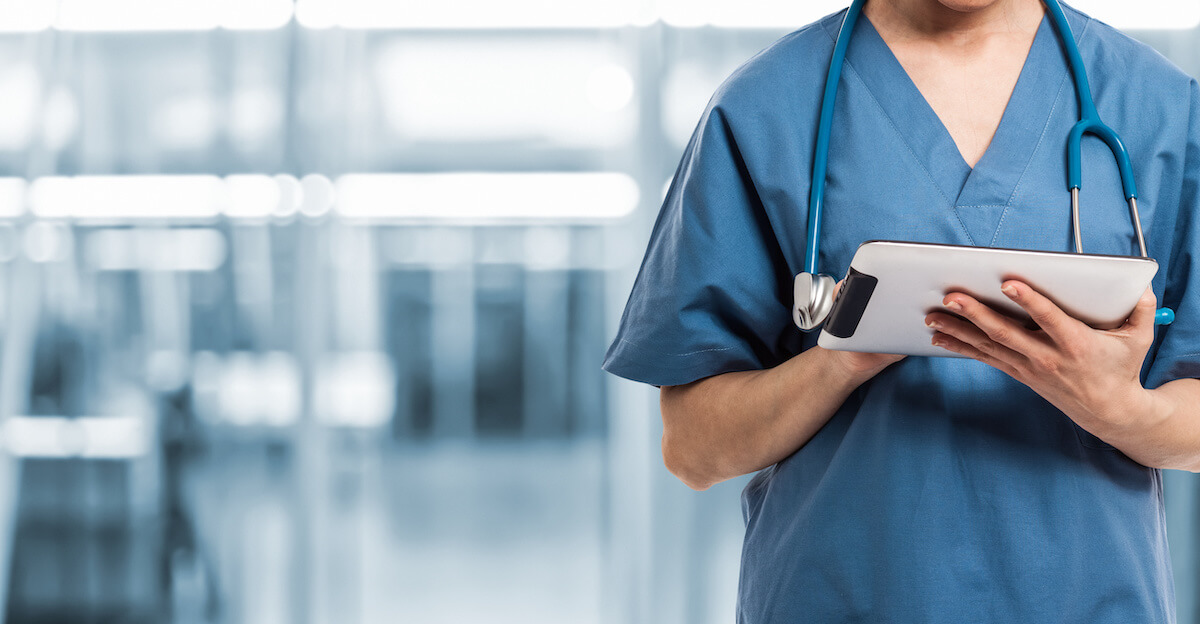 Austin is blessed with numerous top-notch medical facilities, offering retirees access to quality healthcare. Seton Medical Center, St. David's HealthCare, and Baylor Scott & White Health provide a wide range of services tailored to senior citizens' needs.
Seton Medical Center: Offers comprehensive geriatric care, including specialized clinics and rehabilitation programs.
St. David's HealthCare: Provides award-winning cardiac and stroke care among many other specialties and has care centers throughout the Austin metro area.
Baylor Scott & White Health: Known for its innovative approach to senior wellness through personalized prevention plans and advanced treatment options.
Austin's accessible healthcare facilities ensure peace of mind during your golden years. Whether you're looking for assisted living, senior apartments, or independent living, it's important to have quality healthcare nearby.
Abundant Parks and Green Spaces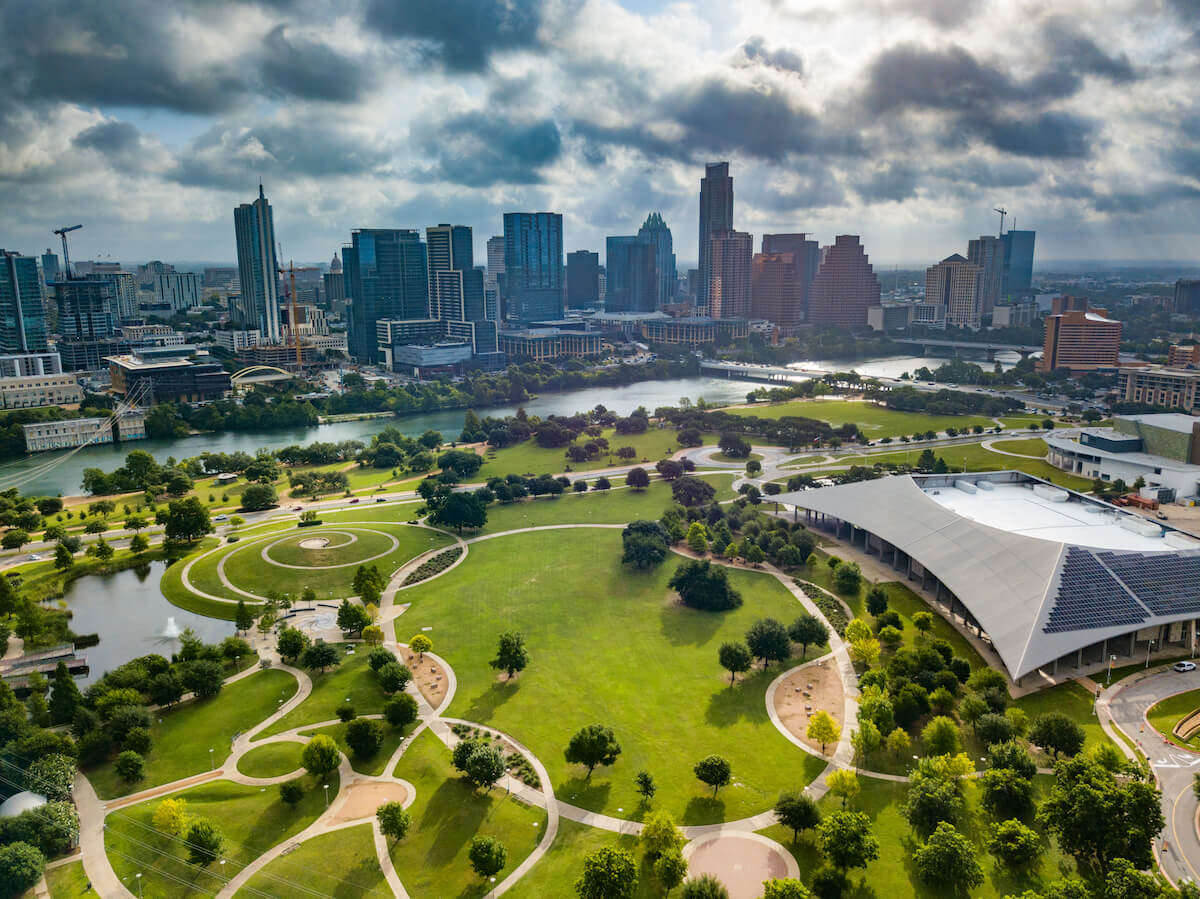 Austin is a haven for nature lovers, with close to 500 parks and green spaces in the city offering ample opportunities for outdoor recreation. These green spaces are perfect for maintaining an active lifestyle during retirement.
Zilker Park: This popular park features walking trails, botanical gardens, and the famous Barton Springs Pool.
Lady Bird Lake Trail: A scenic 10-mile loop around Lady Bird Lake provides picturesque views of downtown Austin while you walk or jog.
Brushy Creek Regional Trail: A 7.75-mile trail in North Austin that passes through Brushy Creek Lake Park, featuring a 38-acre lake, a fishing pier, and a bocce court.
The City of Austin also offers senior-friendly recreational programs through its Senior Programs division, ensuring retirees can stay active and engaged in their community.
Austin's wealth of parks and open areas offer seniors a great opportunity to take pleasure in the outdoors and offer an array of recreational activities.
Vibrant Arts Scene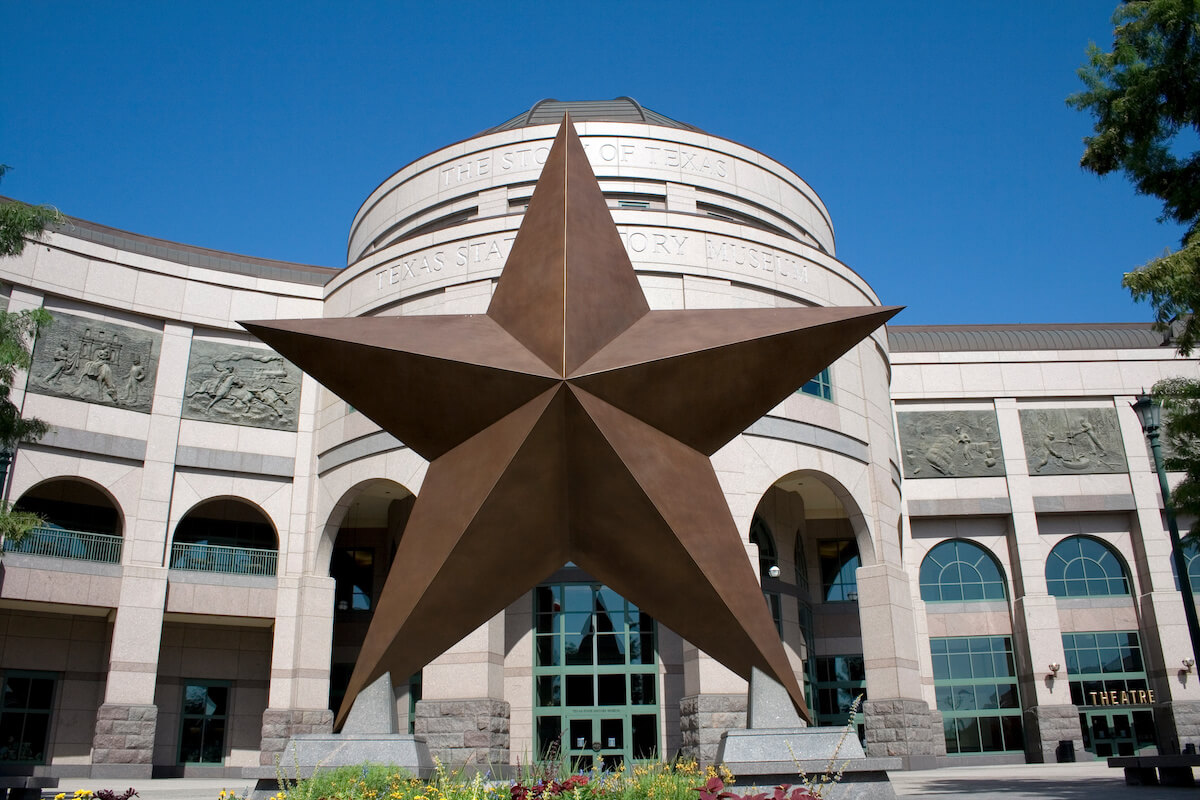 As a retiree in Austin, you'll be able to immerse yourself in a thriving visual and performance art scene with numerous galleries, museums, and theaters showcasing local talent throughout the year. Notable venues include the Blanton Museum of Art, one of the biggest university art museums in the nation,and the ZACH Theatre, the most historic theatre company in Texas.
Besides these venues, annual events such as the East Austin Studio Tour (EAST) provide opportunities to explore local artists' studios and engage with their creative works. This diverse arts scene makes retirement living in the Austin area both culturally enriching and entertaining.
The vibrant arts scene in Austin offers a variety of venues and events for those looking to enjoy the cultural side of retirement living.
Walkability & Public Transit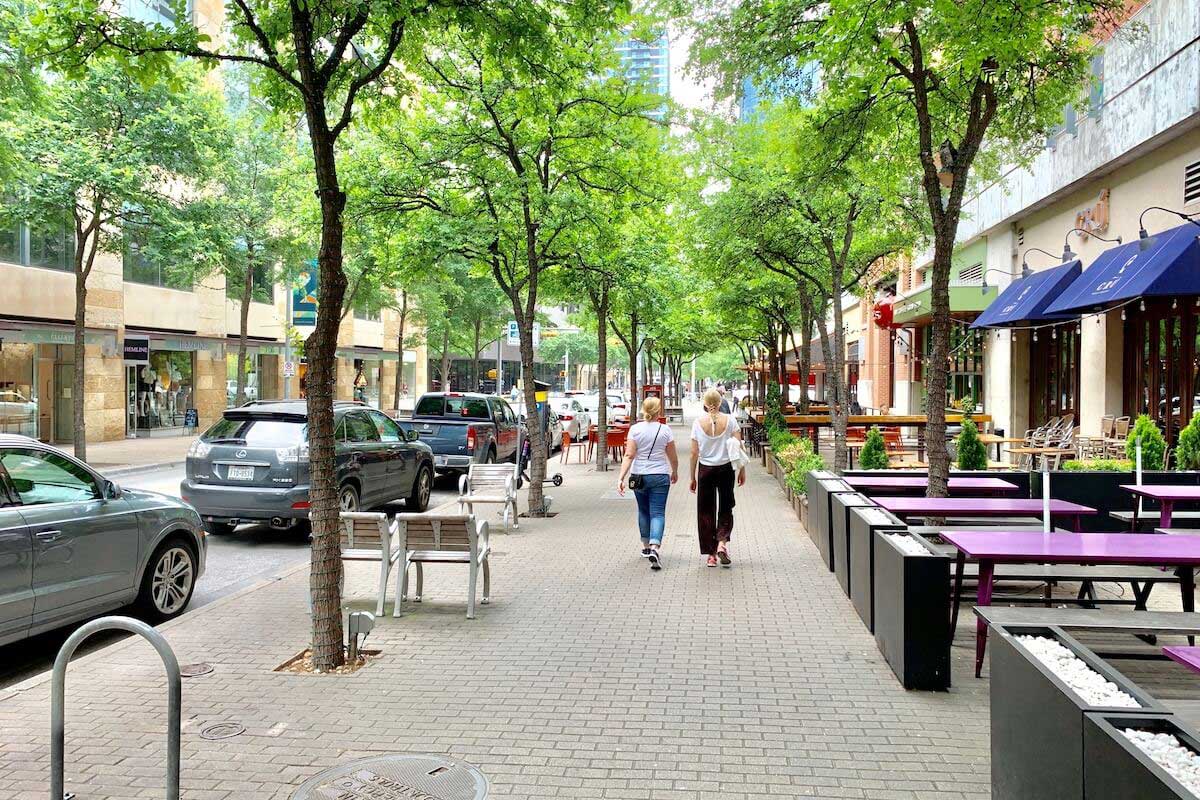 Austin's downtown area provides excellent walkability, affording easy access to things to do in Austin and public transport for those wishing to live an urban lifestyle without needing a car. This makes it ideal for retirees who prefer not to rely on a car daily and enjoy an urban environment while still being surrounded by the natural beauty of the Texas Hill Country. Austin even offers a bike-sharing program, providing another convenient mode of transportation around town.
For active retirees looking to settle in Austin, the city's walkability is attractive, allowing easy access to shopping, dining, and other amenities not far from home.
Dazzling Culinary Scene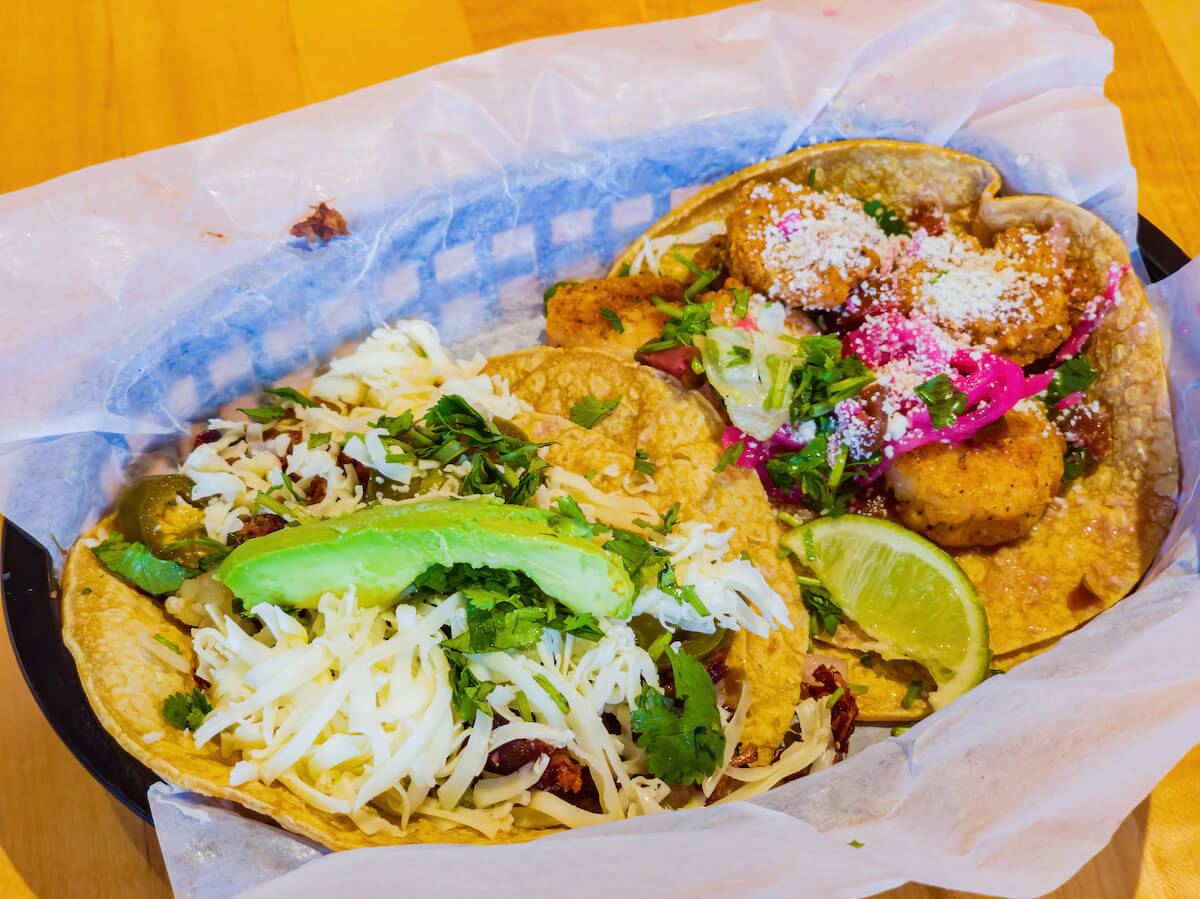 Austin offers a varied array of dining choices, from food trucks to upscale restaurants, for those seeking delicious meals in any cuisine.
Want to experience famous Tex-Mex and barbecue joints? Savor mouthwatering dishes at iconic places like Franklin Barbecue or Terry Black's, or get your Tex-Mex fix at regional favorites like Trudy's, Maudie's, or the flagship Chuy's. Asian fare? Lucky Robot on South Congress does sustainable sushi, Fat Dragon has great Chinese, and CoCo's Cafe has two locations offering Taiwanese cuisine and bubble tea. Italian? You bet. And so it goes—any budget, any style, Austin has an eatery perfectly suited to your tastes.
For those who prefer to cook at home, Austin has a variety of grocery stores and farmers markets that offer fresh, locally sourced ingredients. Some popular options include Central Market's wide selection of organic produce, artisanal cheeses, and freshly baked bread; the famously Texan H-E-B, and farmers markets like the Texas Farmers Market in the Mueller neighborhood and the Barton Creek Farmers Market at Barton Creek Square Mall.
Whether you prefer to dine out or cook at home, Austin has plenty of options to satisfy your taste buds.
Opportunities For Lifelong Learning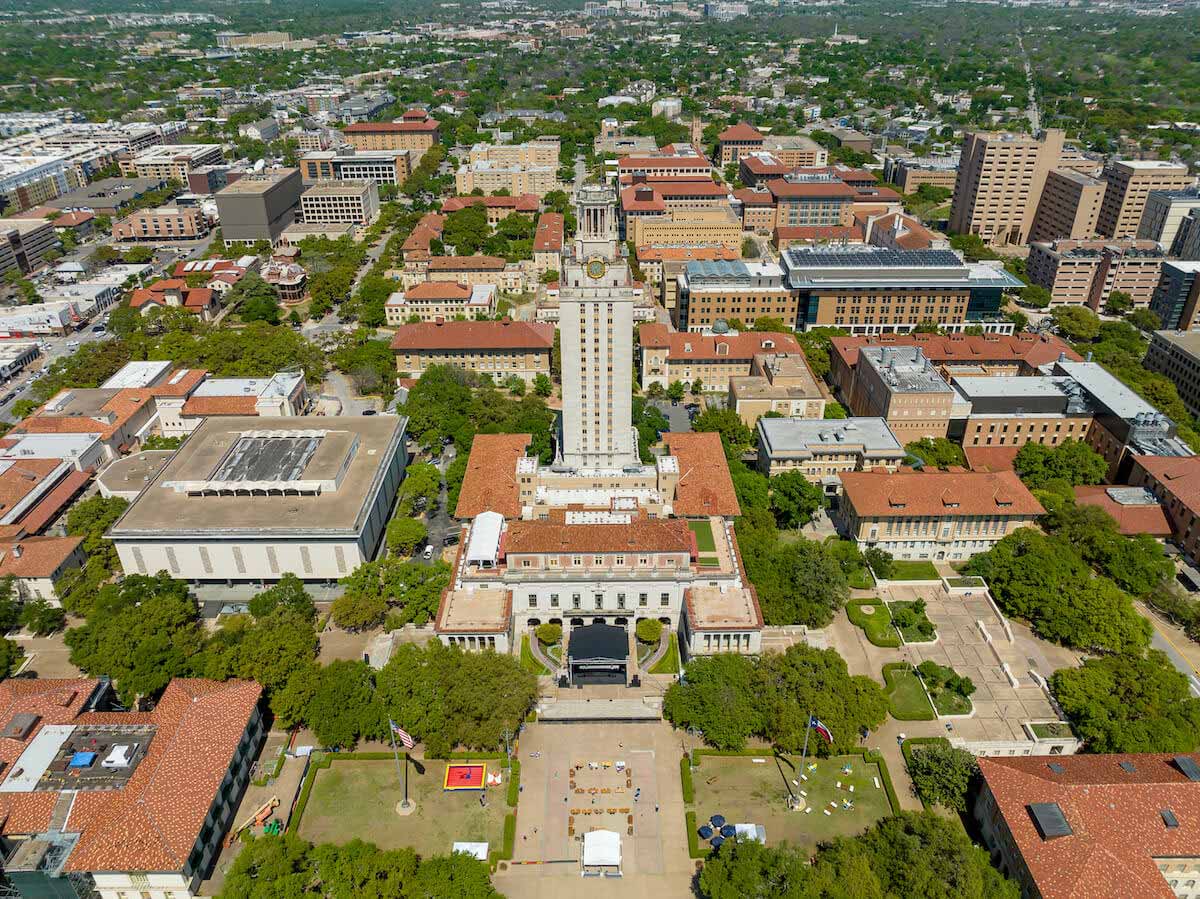 Retirees in the Austin area can continue their education at the University of Texas in the heart of South Austin. The university offers an Osher Lifelong Learning Institute (OLLI) program designed for older adults, providing courses, workshops, and lectures on topics such as history, literature, arts, and science. In addition UT takes advantage of Texas Education Code 54.365c, which allows state universities to offer up to 6 credit hours per semester for free to seniors over 65.
Not only does continuing education invite the opportunity to make social connections with people who share your interests, but scientific studies have also shown that continuing education can boost cognition and memory by increasing neuron generation and connections.
Active Adult Communities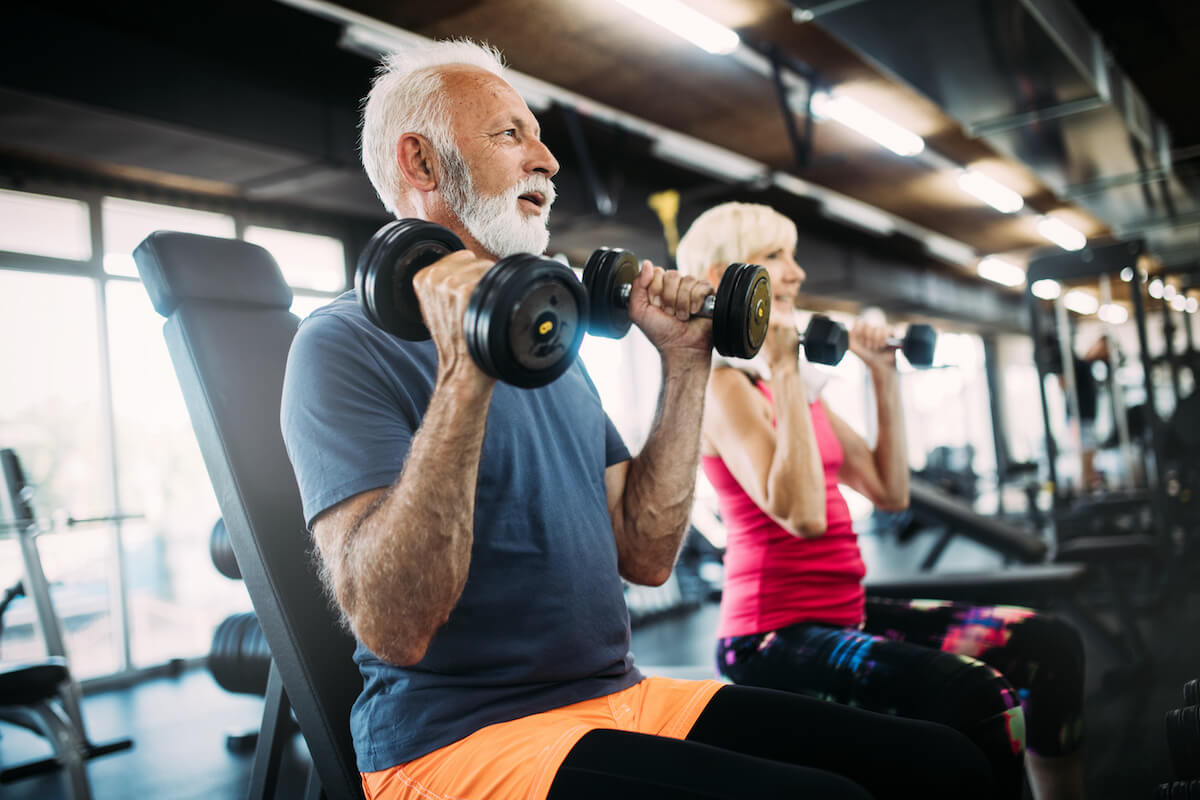 Austin offers numerous active retirement communities that cater specifically to older homeowners' needs and interests. Age-restricted neighborhoods offer a range of amenities, such as gyms, pools, and social activities.
Sun City Texas: A popular 55+ community in Georgetown with a variety of home styles, golf courses, and recreational facilities.
The Heritage at Vizcaya: Another sought-after community a bit northeast of the city of Round Rock featuring resort-style living with an extensive list of amenities for residents to enjoy.
Tuscan Village: A 55+ community full of Italian-inspired new construction homes in Lakeway, including nearly 200 townhomes and villas.
Living in an age-restricted community can offer retirees the benefits of a master-planned community and social opportunities with like-minded neighbors and peers.
In addition to these active adult communities, Austin has quite a few retirement and senior living communities that offer independent living, senior apartments, and assisted living communities, depending on your specific needs. Some of these are within larger neighborhoods, such as Longhorn Village in the Steiner Ranch neighborhood, which offers memory care, skilled nursing, and assisted living facilities to ensure high quality of life as well as independent living apartments and villas depending on the lifestyle you want to live.
FAQs About Austin Retirement Living
Is Austin, Texas, a Good Place for Seniors to Live?
Austin, Texas, is an excellent place for seniors to live due to its numerous senior-focused neighborhoods and programs, great healthcare facilities, and abundance of things for older adults to do and enjoy.
What Are the Downsides of Age-Restricted Neighborhoods?
Some residents might feel limited by neighborhood socializing being primarily with their peers rather than engaging with people from different age groups, and these communities generally have HOA restrictions and dues. However, benefits like tailored amenities and services catering to senior citizens' needs often outweigh these drawbacks.
What are the Best Retirement Communities in Austin?
Popular 55+ communities in the Austin metro area include Sun City Texas and Heritage Oaks in Georgetown, Tuscan Village in Lakeway, The Heritage at Vizcaya in Round Rock, and Regency at Santa Rita Ranch in Liberty Hill, among many others.
Ready to Enjoy Retirement in Austin?
Overall, Austin retirement living offers many of the things retirees are looking to enjoy in their golden years. Seniors can enjoy budget-friendly activities while receiving specialized services catered to their needs. The city also provides senior-friendly recreational programs and learning institutions.
If you're looking for a place to retire that has it all, from cultural events to outdoor recreation, Austin could be the place you've been dreaming of.