Retiring in Dallas: Discover Your Ideal Retirement Haven
Posted by Texas Real Estate Source on Wednesday, May 31, 2023 at 2:37:21 PM
By Texas Real Estate Source / May 31, 2023
Comment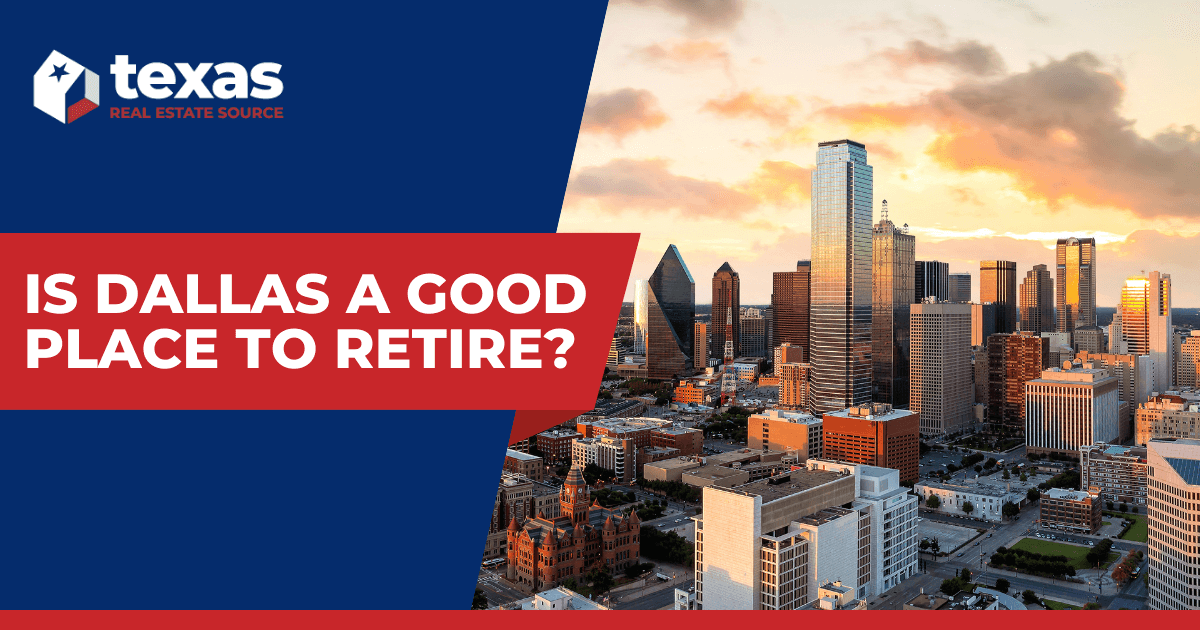 Retire in Dallas and experience a lifestyle upgrade—something today's seniors increasingly seek as they live longer, healthier lives. As the U.S. Census Bureau reports that nearly 10,000 people turn 65 each day, it's no surprise that retirement living has become a hot topic among seniors looking to make the most of their golden years.
The city of Dallas is a great location for retirees who want to maintain an active and fulfilling life after leaving their longtime homes behind. From its affordable cost of living to world-class healthcare services and year-round events and attractions, there are countless reasons why retiring in Dallas could be a perfect choice.
Top 10 Reasons to Retire in Dallas
Housing prices well below national average
Many popular 55+ communities
High-quality healthcare facilities
Abundant outdoor recreation options
High concentration of arts and culture opportunities
Affordable overall cost of living
Warm climate
Big-city variety in dining and shopping centers
No state income or inheritance tax
More robust public transit than many Texas cities
Affordable Cost of Living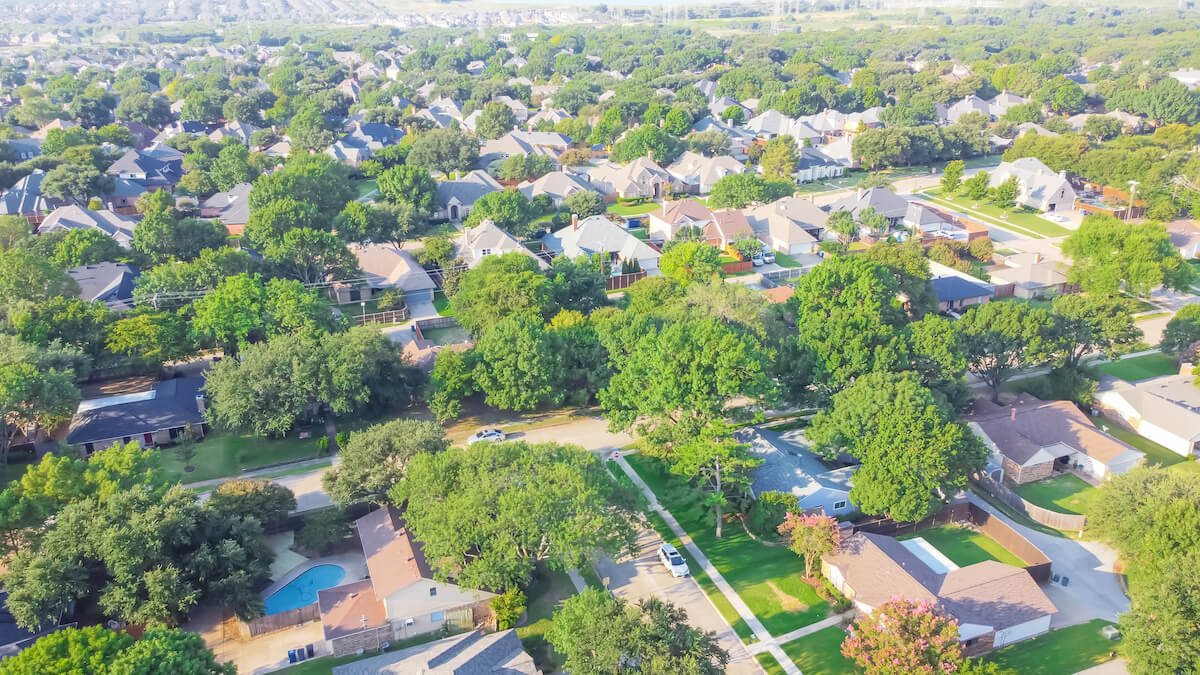 Retiring in Dallas, Texas, is an excellent choice for those seeking affordable living. The cost of living in Dallas rates a mere 101 on the cost of living index, a scale on which the U.S. average is placed at 100. Compare this to other hot retirement destinations like Naples, Florida, at 111; Atlanta, Georgia, at 109.4; and Charleston, South Carolina, at 109.8. This is to say nothing about cities that rival Dallas in size, such as San Diego at 160.4 and San Jose, California, at 215.
One significant factor contributing to this affordability is the median price of housing, which tends to be lower in Texas when comparing apples to apples because of the availability of land.
Low Housing Costs Compared to Other Major Cities
Dallas offers a more affordable housing market than other large cities in the U.S. While the median list price is typically in the mid-$500s, this includes some incredibly high-end neighborhoods—there are plenty of new construction homes in Dallas available as affordably as the $200s and $300s, to say nothing of the availability of condos for sale that downsizers can take advantage of.
On the same cost of living index with 100 as the national average, Dallas housing costs are just 89.1.
Reasonable Prices for Everyday Expenses
Groceries: Grocery prices are slightly more affordable than the national average, and the size of the city means there are numerous shopping options available for bargain-hunting.
Transportation: Public transportation via DART (Dallas Area Rapid Transit) and TRE (Trinity Railway Express) provides seniors with discounted fares, making it easier and more affordable for them to travel around town.
Miscellaneous expenses: From dining out at local restaurants to enjoying various entertainment options, many everyday expenses remain reasonably priced within this bustling metropolis.
Great 55+ Communities Near Dallas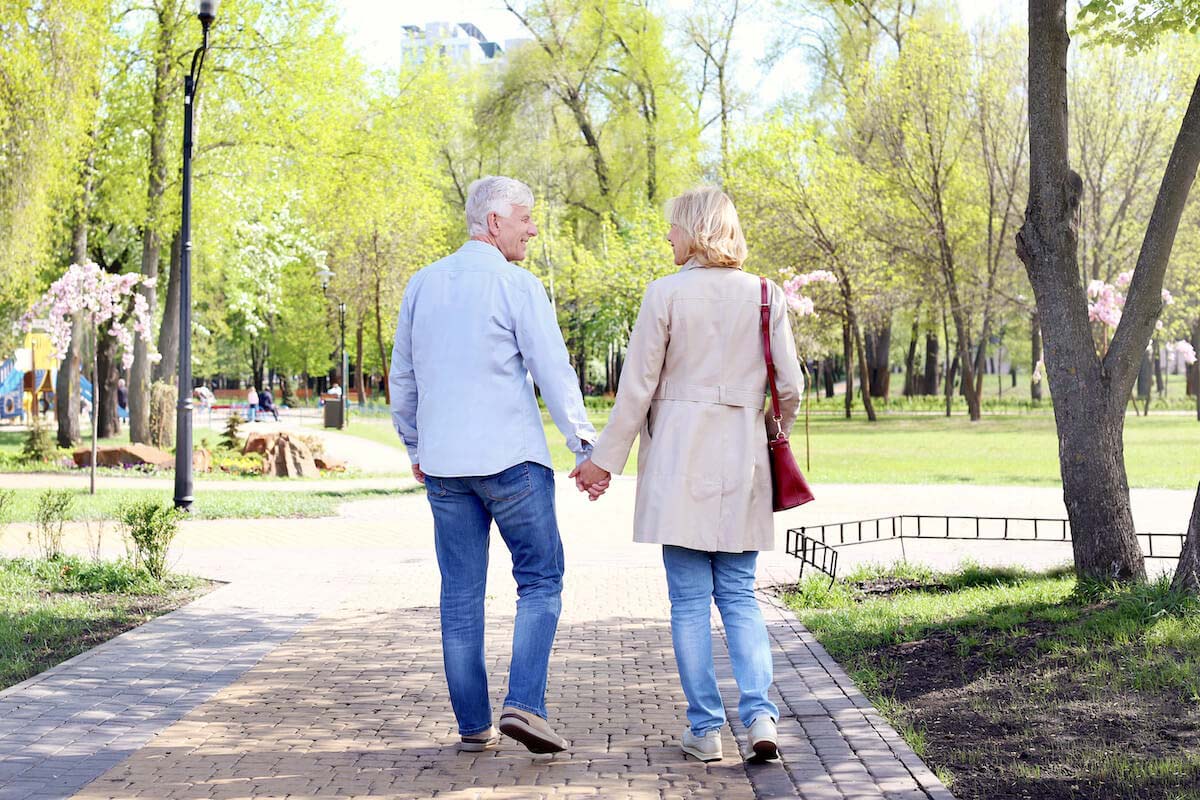 There are plenty of options if you're looking for a retirement community in the Dallas area. With seniors living longer and wanting to enjoy their retirement years, today's older adults want more than just a place to live: they want an active lifestyle upgrade, something that will provide them with opportunities for socializing, learning new things, and staying healthy.
Elements at Viridian
Elements at Viridian is located on Lake Viridian in the city of Arlington and offers resort-style amenities such as swimming pools, a 55-plus-specific lifestyle center, and a full-time activities director, in addition to the amenities in the Viridian master-planned community. Another plus is that these homes in Viridian offer accessibility upgrades designed to help residents age in place.
Robson Ranch Texas
Located in Denton County near Fort Worth, Robson Ranch, Texas, is often considered one of the best 55+ communities in Texas. It features two clubhouses with state-of-the-art fitness centers and indoor/outdoor pools. Residents can participate in over 100 clubs ranging from arts and crafts to sports and games.
Frisco Lakes Del Webb
This age-restricted community by Del Webb is situated within Frisco Lakes Golf Club's grounds, which provides beautiful views of rolling hills while playing golf on the course designed by Gary Stephenson. Amenities include tennis courts; bocce ball; pickleball; horseshoe pits; indoor fitness and amenity complex called "The Village Center"; outdoor leisure pool/terrace area; and more. The neighborhood is located on Lewisville Lake, one of the best lakes near Dallas.
Del Webb Union Park
The amenity-rich Del Webb Union Park neighborhood sits inside the city of Little Elm. The community includes a private 55+ clubhouse with a fitness center, a resort-style pool, and tennis, bocce, and pickleball courts. Residents can enjoy community events like bocce ball tournaments or movie nights at the theater. Other amenities in the Union Park community include a 35-acre central park, a fishing pond, a dog park, and a full calendar of neighborhood events at the many gathering spaces.
Fun Activities to Enjoy During Retirement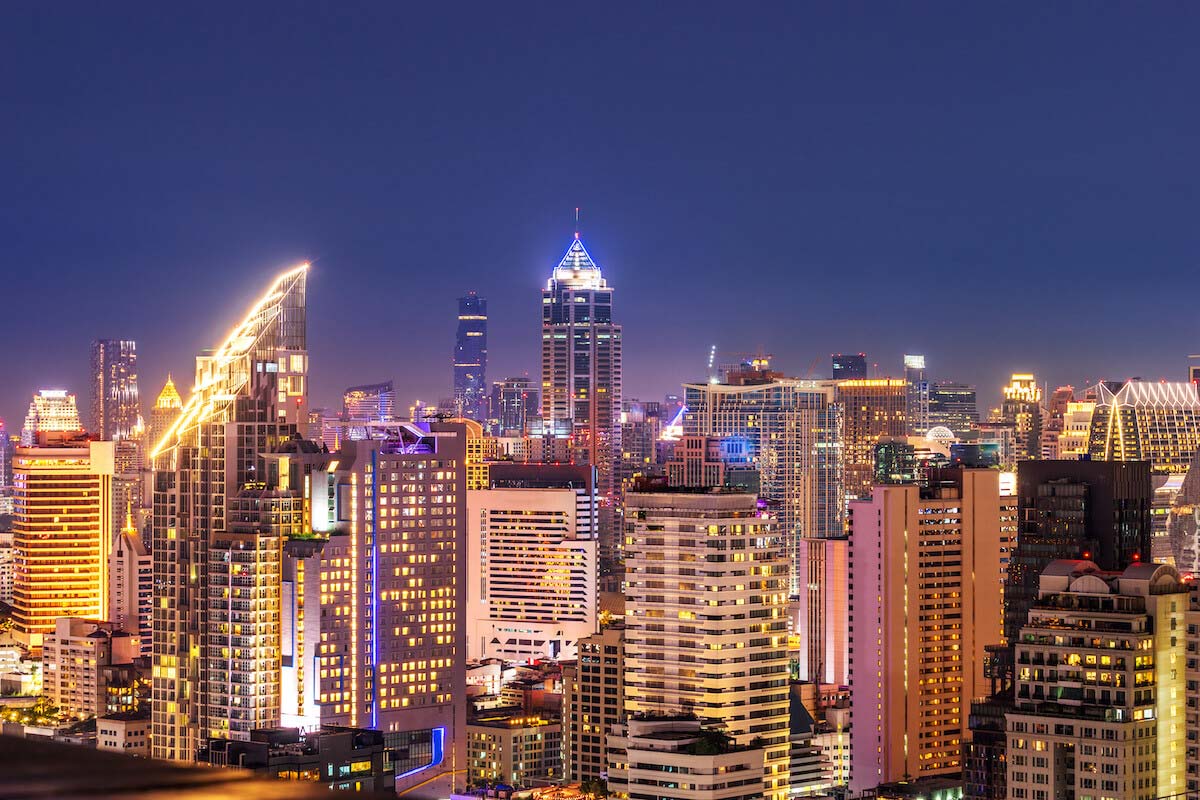 Retirees can find an incredible number of fun things to do in Dallas that cater to their interests and preferences. With options like The Great Trinity Forest, Bass Performance Hall, and The Sixth Floor Museum, there's always something new and exciting to do.
Outdoor Adventures in Dallas
The Great Trinity Forest is the largest urban hardwood forest in the United States, offering retirees an opportunity to enjoy nature without venturing too far from home. (The forest reaches almost to downtown!) This expansive green space features miles of hiking trails, bird-watching opportunities, and horseback riding for a more adventurous outdoor experience. After exploring its beautiful surroundings, the park has several picnic areas to relax with friends or family.
The Dallas Arboretum and Botanical Garden features 66 acres of themed gardens to wander through, as well as seasonal festivals, concert series, and even cooking classes at A Tasteful Place.
Golf is another popular pastime in the metro, with dozens of public and private golf courses and golf clubs near Dallas. You can even combine golf with Texas' other favorite sport at the Cowboys Golf Club, the first NFL-themed golf course in the world.
Exploring Dallas Arts & Culture
Dallas' rich history comes alive at The Sixth Floor Museum, which chronicles the life, death, and legacy of President John F. Kennedy. Retirees interested in American history will also appreciate the Frontiers in Flight Museum and the Old Red Museum of Dallas County History & Culture.
The Dallas Museum of Art is not only the hub of the Dallas Arts District, it's completely free to visit outside of special exhibitions. The rest of the metro has its own share of highly regarded free art museums, including the Kimbell Art Museum, the Amon Carter Museum of American Art, and Dallas Contemporary.
Looking for concerts and plays? Check out Bass Performance Hall, the Irving Arts Center, AT&T Performing Arts Center, and the Dallas Theater Center.
Year-Round Events and Attractions
You will always have things to do throughout the year in Dallas, Texas. The city offers a wide range of events and attractions that cater to various interests, ensuring that there's always something going on, no matter what season it is.
The State Fair of Texas is an event that attracts thousands of visitors annually. Held in late September through October at Fair Park, this iconic celebration features carnival rides, live music performances, and food vendors offering unique culinary delights like fried Oreos or turkey legs. Retirees can enjoy classic merriment and create unforgettable moments with their loved ones.
You won't be disappointed if you're a sports enthusiast looking for entertainment during your retirement years in Dallas. The city is home to several professional sports teams, including the Dallas Cowboys (NFL), Dallas Mavericks (NBA), Dallas Stars (NHL), and FC Dallas (MLS). Attend games in person or find new friends at your favorite sports bar as you cheer on your team.
Annual events in Dallas keep things exciting, from the Dallas International Film Festival to the massive holiday parade. Keep an eye out and you'll discover dozens of fun outings to make.
With so many events happening all year round in Dallas, retirees can easily find activities explicitly tailored towards their preferences, making it an ideal location for those seeking a vibrant and engaging retirement experience.
World-Class Healthcare Services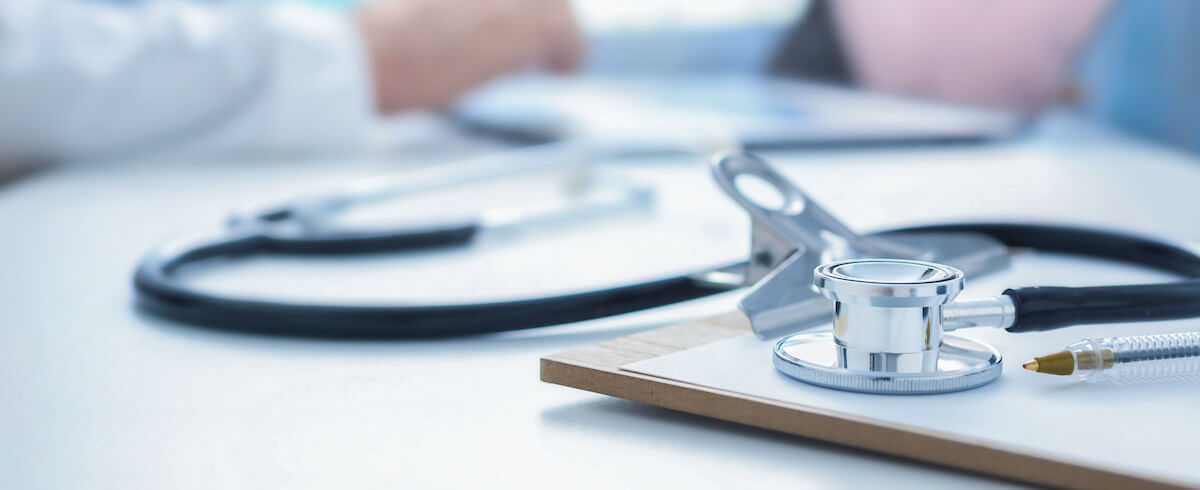 Ensuring access to quality healthcare during retirement is crucial. Fortunately, Dallas boasts several of the best hospitals in the nation.
Top-Notch Medical Facilities
Dallas is home to renowned medical institutions such as Baylor University Medical Center, UT Southwestern Medical Center, and Medical City Dallas Hospital, all of which are in Newsweek's top 100. These facilities offer specialized programs for seniors, ensuring they receive the appropriate care for their unique needs. From routine check-ups to advanced treatments, retirees in Dallas can rest assured knowing they have access to top-quality medical services.
Wide Range of Specialized Healthcare Providers
In addition to excellent hospitals, Dallas also offers a variety of specialized healthcare providers catering specifically to seniors. Retirees can find geriatricians who focus on age-related issues, physical therapists experienced in working with older adults, and even memory care center resources like the Alzheimer's Association Greater Dallas Chapter. This wide range of options ensures that retirees have all the necessary resources to maintain good health throughout their retirement.
Dallas boasts a range of premier medical amenities for older adults, with access to cutting-edge healthcare services.
Comfortable Climate with Four Seasons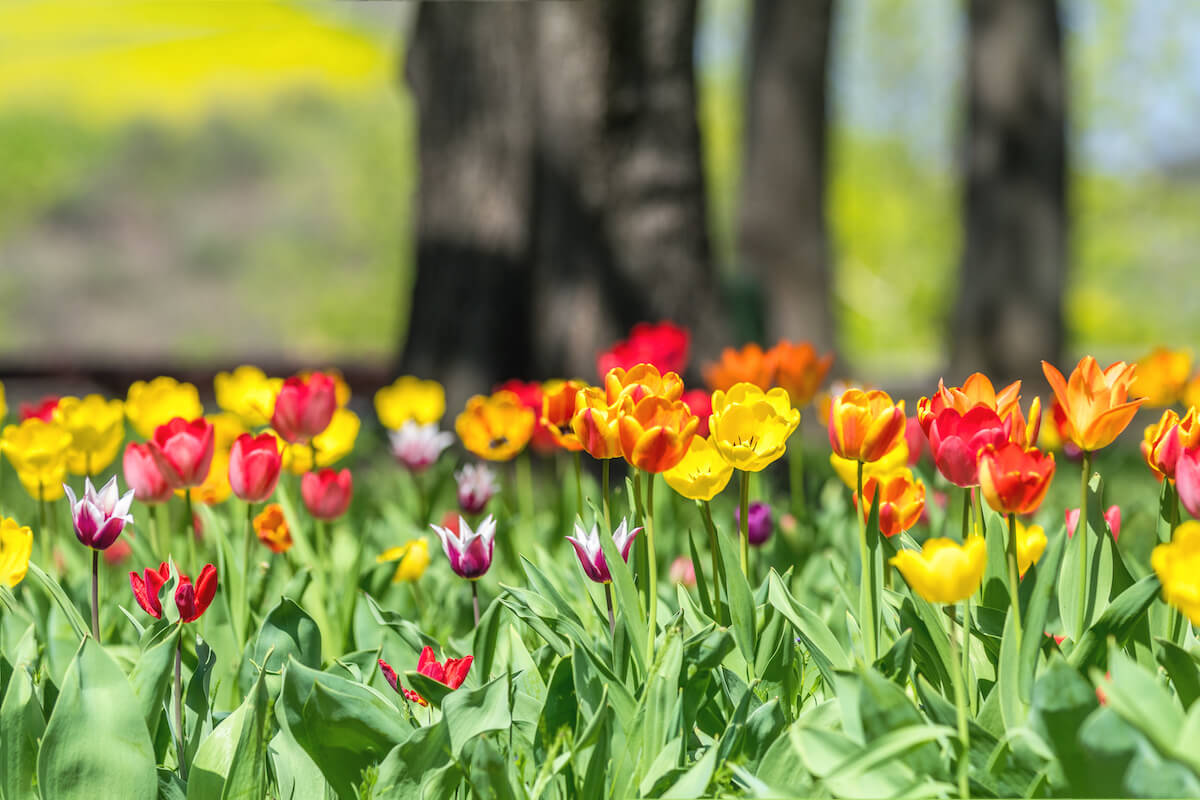 Moving to Dallas is an excellent choice if you're looking for a retirement destination with a comfortable climate throughout the year. The city experiences all four seasons, but its primary weather is warmth and sunshine.
Mild Winters with Rare Snowfall
Dallas winters are relatively mild, making it easy for seniors to stay active and engaged in outdoor activities without facing unpleasantly cold temperatures. Though it may snow sometimes, the precipitation is usually light and doesn't linger for long. This allows residents to enjoy the beauty of winter without having to frequently worry about winter-related hazards.
Warm Weather Perfect for Outdoor Activities
The warm spring, summer, and fall months in Dallas provide ample opportunities for retirees to engage in various outdoor activities, from exploring parks and trails to attending local events and festivals. At the hottest part of summer, with average temperatures frequently in the 90s, the abundance of lakes, community pools, and water parks makes it easy to take a refreshing dip.
In addition to its pleasant climate, Dallas boasts beautiful scenery that changes throughout the year as each season brings its unique charm. Whether you prefer colorful fall foliage or vibrant spring blooms, you'll find a wealth of natural beauty within this thriving Texas metroplex.
FAQs about Retiring in Dallas
Is Dallas Texas a good place to retire?
Yes, Dallas is an excellent choice for retirees due to its affordable cost of living, low housing costs compared to other major cities, and a wide range of activities and attractions. The city also offers world-class healthcare services catering to seniors' needs and has a warm climate.
Where are the best places to retire in Dallas-Fort Worth?
The best places to retire near Dallas-Fort Worth include master-planned 55+ communities like Del Webb Union Park, Robson Ranch Texas, and Elements at Viridian. Outside of 55+ communities, several suburbs are popular among retirees, including Richardson, Rockwall, and Southlake.
Is Texas a good state for seniors to retire?
Texas is considered one of the best states for seniors looking forward to retiring. Thanks to lower overall taxes and more affordable housing than many other states, it is an attractive destination for retirement. Additionally, it boasts plenty of cultural experiences, a warm climate, and a variety of recreational opportunities.
Ready to Enjoy Retirement in Dallas?
Dallas gives retirees plenty of options for how they want to enjoy the retirement experience. From quiet neighborhoods and peaceful outdoor retreats to high-energy entertainment districts and lively communities, you can find it all when you retire in Dallas.