Retiring in Houston: Find Your Dream Retirement Destination
Posted by Texas Real Estate Source on Monday, May 8, 2023 at 6:27:53 PM
By Texas Real Estate Source / May 8, 2023
Comment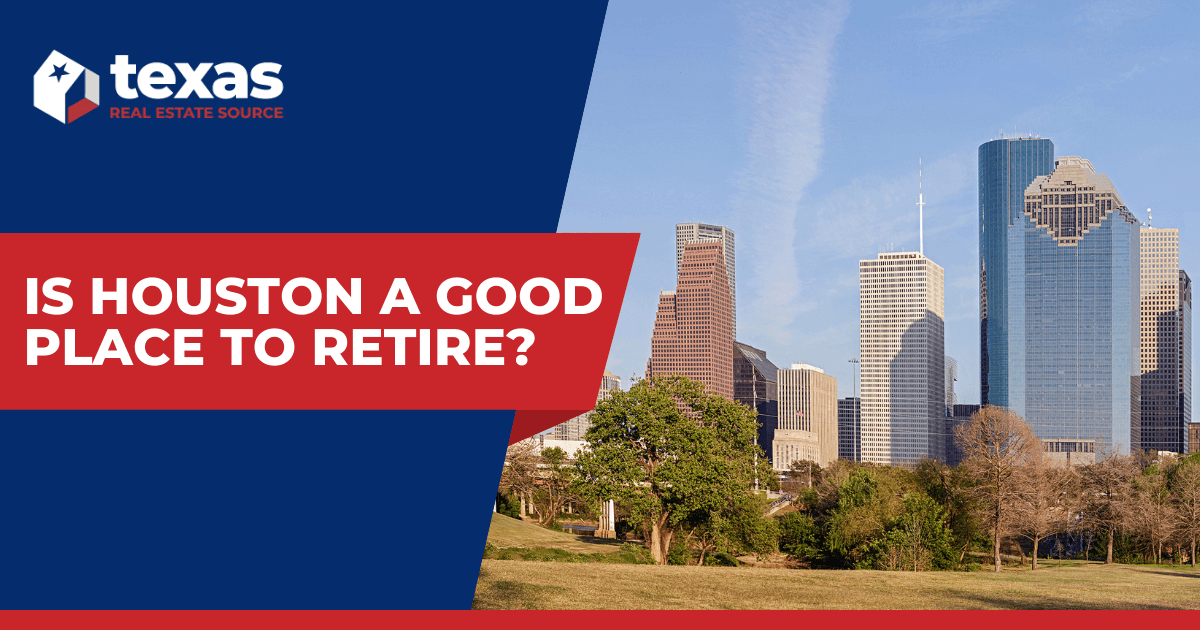 Houston has more than earned its spot as our #1 retirement destination in Texas. This mega-size metropolis offers many advantages for retirees, such as a highly affordable housing market and world-class medical facilities. However, everyone looks for something different in their perfect place to retire. From cost of living to recreation, let's explore the best reasons for you to consider retiring in Houston.
Top 10 Reasons to Retire in Houston
Highly affordable real estate—get more home for your dollar
Many active adult communities throughout the metro
Additional property tax exemptions on top of Texas-wide exemptions
Some of the best healthcare facilities in the country
Plentiful outdoor recreation
Exciting shopping and dining scenes
Abundant opportunities to enjoy arts and culture
Very mild winter climate
Accessible travel and appealing nearby travel destinations
Many opportunities for working on your terms
Affordable Housing Options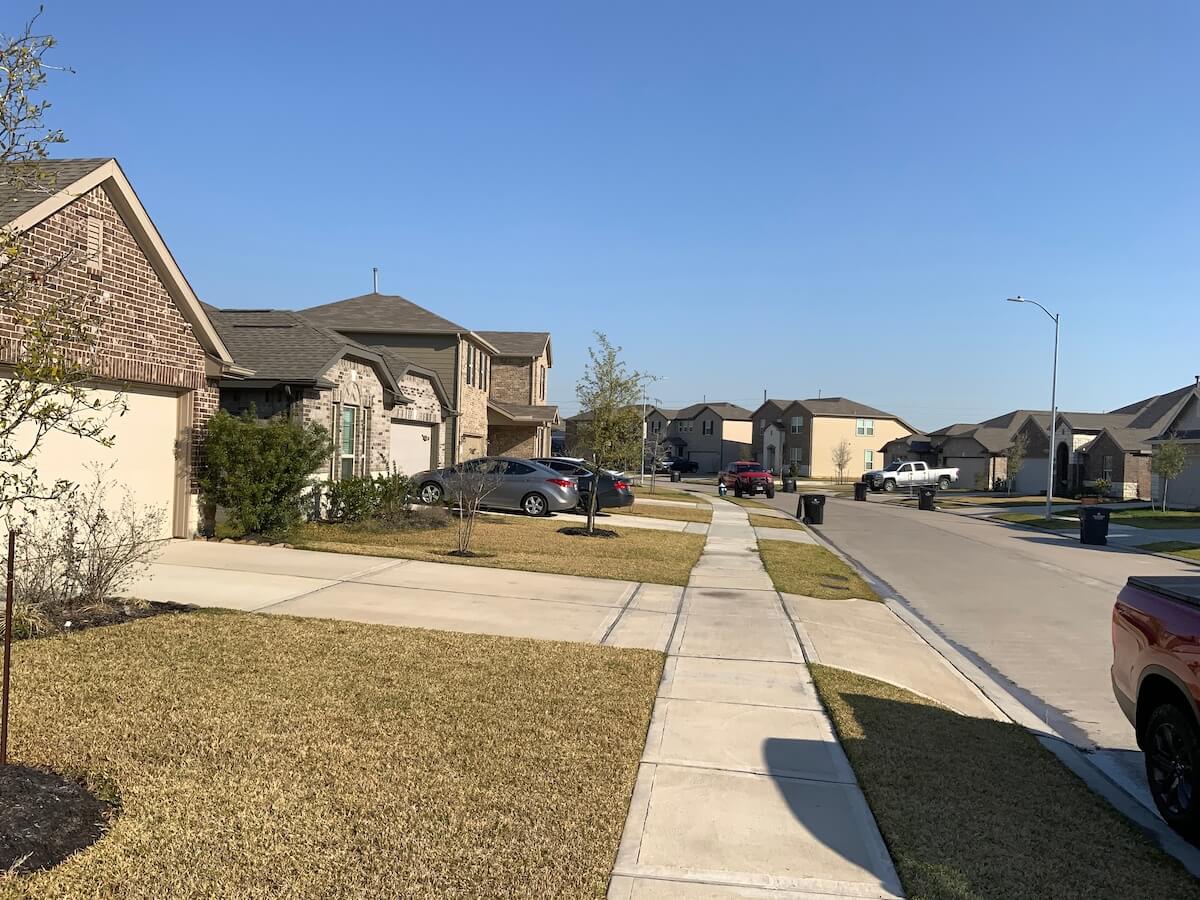 One of the main reasons buying a home in Houston is an attractive option for retirees is its affordability compared to similar metro areas. Even within Texas, the cost of living in Houston is markedly lower on average than in Austin and DFW. Paired with a robust and varied real estate market, there's plenty of opportunity to find a perfect home within your budget.
Variety of Housing Styles and Price Points
In Houston, you can find everything from spacious single-family homes to low-maintenance condos for sale at different price points. This allows retirees with varying budgets to find their perfect home without breaking the bank. Houston's most affordable neighborhoods cover everything from classic suburban streets with shade trees and yard space to homes with high-energy downtown ambiance.
Houston also has a rising phenomenon of "patio homes," also called zero-lot-line or garden homes, which are popular among downsizers for their smaller size and easier maintenance while still being detached homes.
Active Adult Communities Designed Specifically for Retirees
Houston provides a variety of housing possibilities, tailored to different financial situations and tastes. For those seeking 55+ active adult communities in Houston specifically designed for retirees, there are plenty of choices available.
If you're looking for a home in a 55+ community, you might consider starting your search in neighborhoods like:
Del Webb Sweetgrass: this gated community in the city of Richmond features a 50-acre lake, walking trails, a lifestyle center, and other amenities
CountryPlace: this Pearland golf course community is not only beautiful, it's only around 15 miles to downtown attractions like Hermann Park.
Wellspring at Tamarron: out west in the city of Katy, you can relax at the pools, socialize at the clubhouse, and get some fresh air on miles of trails—this master-planned community puts tons of amenities close to home.
Generous Property Tax Exemptions
On top of general affordability, Houston offers multiple property tax exemptions that senior homeowners can take advantage of. In addition to the Texas-wide homestead exemption, Harris County offers residents the optional $3,000 homestead exemption and a 10% homestead cap to limit how much your property tax bill can increase each year.
Texas homeowners over the age of 65 have a $10,000 senior property tax exemption applied automatically, and they can also apply to defer their taxes or "freeze" their school-related property taxes at a certain amount per year. Senior homeowners may also qualify for disability or disabled veteran exemptions.
Retirees seeking a budget-friendly residence in Houston will find an assortment of choices, from assorted architectural styles to various cost points.
World-Class Healthcare Facilities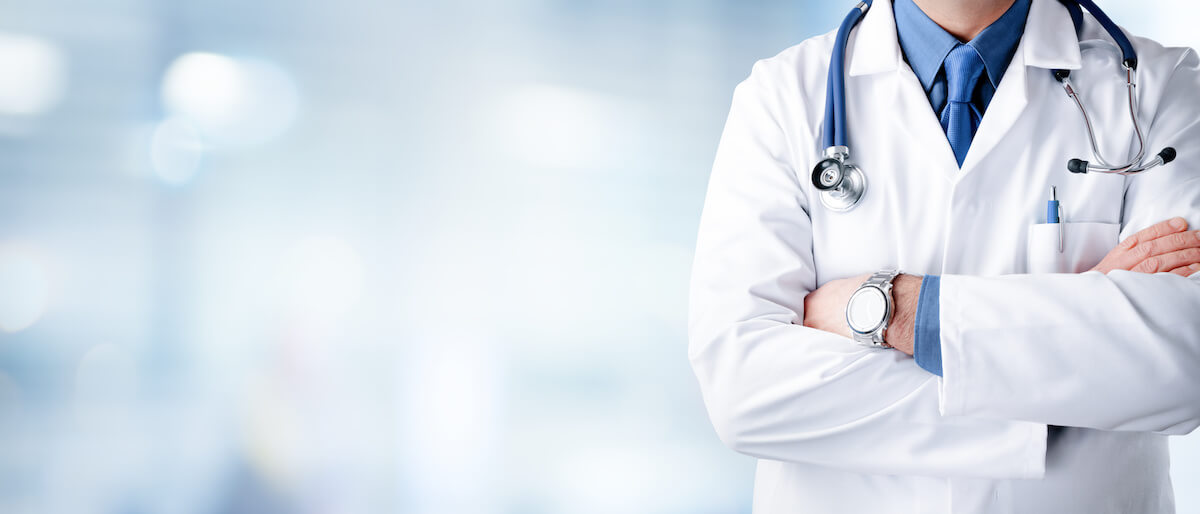 Quality healthcare is essential during retirement years. Fortunately, Houston is home to some of the top-rated medical facilities in the world. The Texas Medical Center (TMC) near downtown contains several renowned hospitals, such as the MD Anderson Cancer Center and Baylor College of Medicine, which provide comprehensive care services.
Major Medical Institutions at Texas Medical Center (TMC)
The University of Texas MD Anderson Cancer Center: recognized as one of the best cancer centers in the United States—ranked by Newsweek as the top cancer center in the world, in fact.
Baylor College of Medicine: known for its cutting-edge research and clinical expertise, Baylor provides a wide range of medical services, including geriatric care, primary care, rheumatology, and a host of other specialized fields.
Houston Methodist Hospital: medical centers under this flagship hospital include Houston Methodist DeBakey Heart & Vascular Center, Houston Methodist J.C. Walter Jr. Transplant Center, Houston Methodist Lynda K. and David M. Underwood Center for Digestive Disorders, and more.
Specialized Senior Care Services in Houston
In addition to TMC's internationally renowned institutions, there are numerous healthcare providers throughout Houston that cater specifically to seniors' needs. For example, the Senior Health Care Center at Baylor St. Luke's Medical Center focuses specifically on offering a multidisciplinary approach for older patients. The Dedicated Senior Medical Center puts every specialist older patients might need under one roof and also offers transportation to and from appointments. And the Harris County Area Agency on Aging works to coordinate support services for residents aged 60 and older.
Accessible healthcare facilities in Houston provide a great opportunity for seniors to receive quality care and treatment.
Plentiful Recreation Opportunities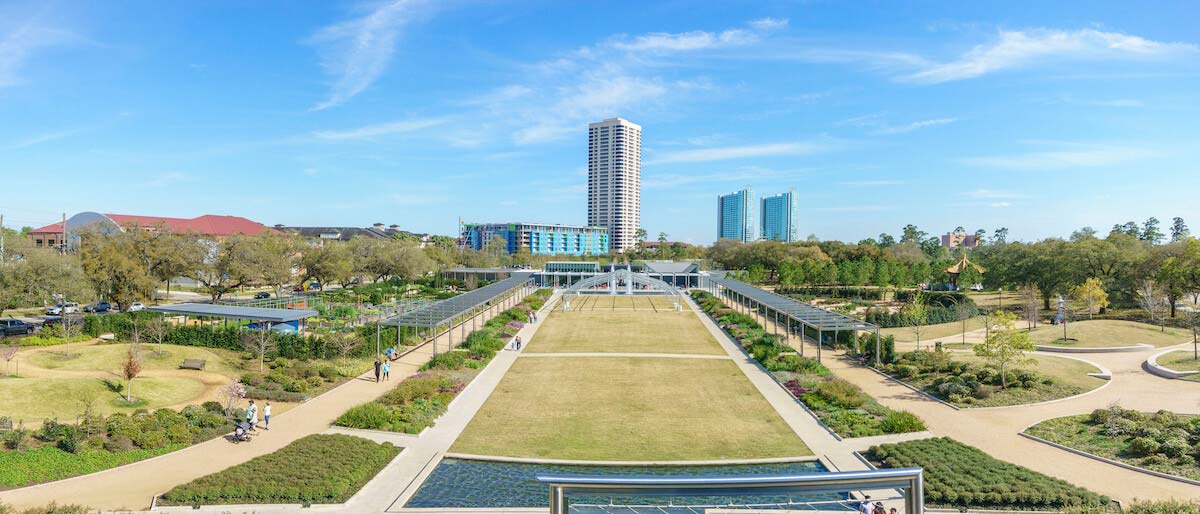 Retirees in Houston can enjoy numerous recreational activities throughout the year due to its mild climate. The city has well over 500 parks, golf courses, and outdoor spaces perfect for walking or biking. Retirees can explore a wealth of things to do in Houston, from museums to theaters, catering to all sorts of interests.
Outdoor Activities Like Golfing & Hiking Trails
Houston offers a wide variety of parks and outdoor spaces, providing retirees with ample opportunities for staying active outdoors. Golf enthusiasts will appreciate the numerous golf courses available across the city, while nature lovers can explore miles of scenic hiking trails within local parks such as Brazos Bend State Park.
One of Houston's best-known parks is Hermann Park, which contains a golf course, a lake, acres of themed gardens, a miniature railroad, an outdoor theatre, an urban forest, an entire zoo, and the Houston Museum of Natural Science, with the rest of the Museum District right next door.
Cultural Attractions Like Museums & Performing Arts Centers
Houston's cultural offerings also extend to its bustling art scene, offering something for everyone. Art aficionados can visit outstanding institutions like the Museum of Fine Arts Houston (MFAH) or attend performances at renowned venues such as the Alley Theatre. For those interested in history or science, options include exploring exhibits at the Houston Museum of Natural Science (HMNS), taking part in interactive experiences at the Space Center Houston, or learning about local history at the Heritage Society Museum, among many others.
With its abundance of recreational opportunities, Houston is an ideal place for retirees looking to stay active.
Vibrant City Life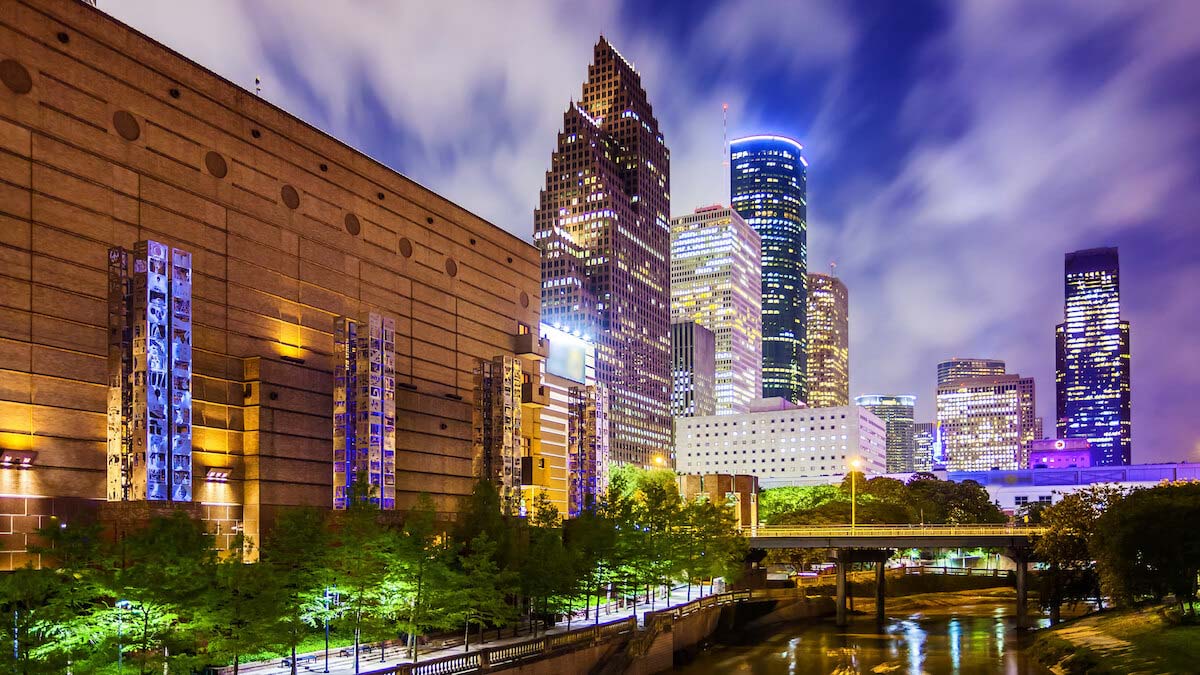 As one of the country's largest cities, Houston offers vibrant city life with its friendly atmosphere and an array of shopping centers, dining options, and exciting sporting events.
Shopping Destinations From Upscale Malls to Local Boutiques
The Galleria: This upscale mall features over 400 stores and restaurants.
Rice Village: A charming outdoor shopping district with local boutiques and eateries.
CityCentre Houston: A mixed-use development offering shops, dining, entertainment venues, and more.
Dining Scene With International Cuisine Options
One of the many perks of retiring in Houston is its diverse culinary scene, offering retirees a wide range of food options to suit their taste buds. From food trucks serving mouth-watering street eats to upscale restaurants boasting fine dining experiences, there's something for everyone in this vibrant city. Best of all, Houston's affordable prices mean that you can indulge in delicious meals without emptying your wallet.
Food lovers will find everything from authentic Mexican cuisine at places like The Original Ninfa's on Navigation to mouth-watering barbecue at renowned establishments such as Killen's Barbecue. For those who prefer fine dining experiences, Uchi Houston offers innovative Japanese cuisine, while Pappas Bros. Steakhouse is a local favorite for its succulent steaks and extensive wine list.
With over 10,000 restaurants representing more than 70 countries and American regions, Houston shines through its cuisine. In addition, numerous establishments prioritize locally sourced ingredients, ensuring fresh and flavorful dishes while supporting local farmers and producers. Many renowned chefs call Houston home, elevating the city's culinary offerings with innovative menus and top-notch service. For instance, visit James Beard Award-winning chef Chris Shepherd's restaurant Underbelly Hospitality.
Houston offers an array of delightful eats for a reasonable cost, making it the perfect spot to spend your golden years.
Accessible International Travel & Cultural Events
Ever wanted to travel the world after retirement? One of the significant advantages of retiring in Houston is its accessibility to an international airport. The George Bush Intercontinental Airport offers a wide range of domestic and international flights, making it convenient for retirees to travel or welcome visiting family members. Additionally, the city boasts a vibrant cultural scene that caters to diverse interests.
The Houston metro hosts various annual events, such as the Mardi Gras celebrations in the city of Galveston, which attract thousands of visitors each year. Retirees can also immerse themselves in different cultures by attending international festivals like the Houston Italian Festival or the Japanese Festival of Houston. Celebrate music at the International Jazz Festival or the biannual Buzzfest. Take in the art on display at the Houston International Film Festival or the Bayou City Art Festival. The world is your oyster.
These attractions provide endless entertainment options for those looking to enrich their retirement years with culture and excitement.
Ideal Location for Snowbirds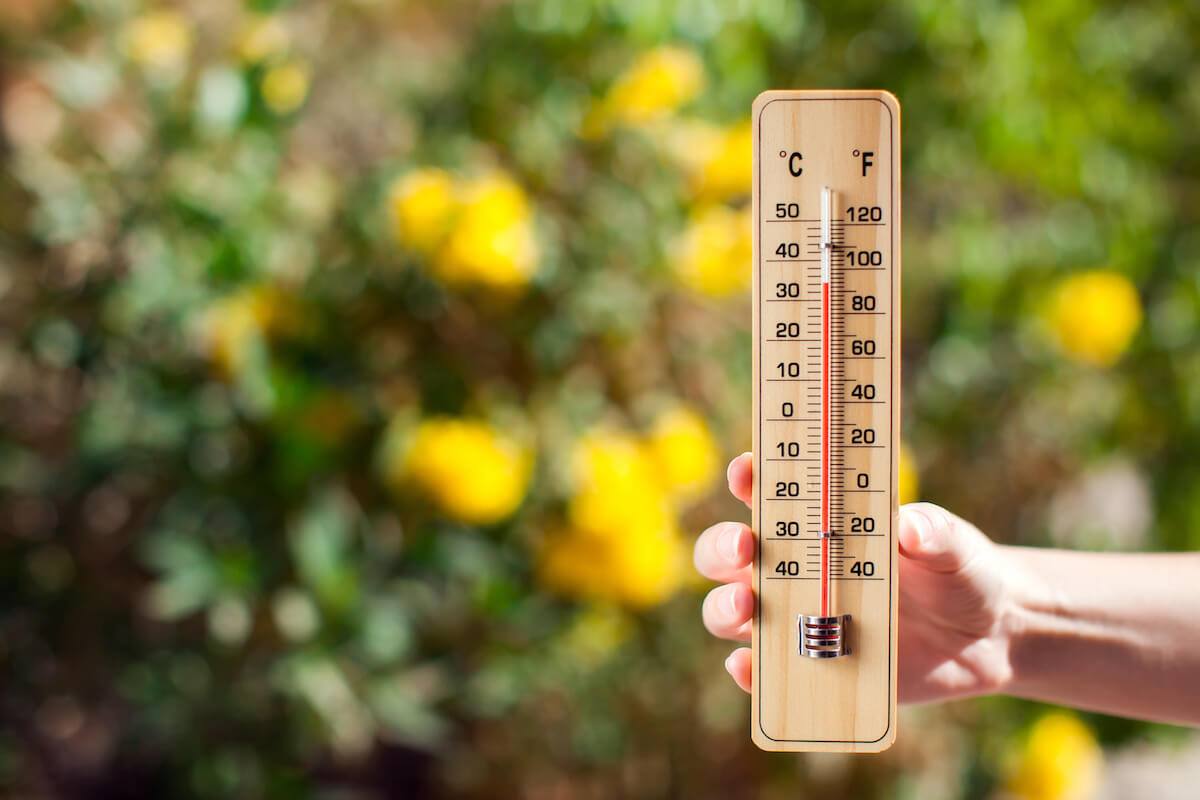 With its warm climate during winter months, Houston becomes an ideal destination for older homeowners looking to escape colder regions. The city's mild temperatures and abundance of recreational activities make it a popular choice among retirees seeking a more comfortable lifestyle during the chilly season.
With average temperatures ranging from the high 40s to the low 60s between December and February, harsh winter weather is a rarity, to say the least. The coastal nature of the city keeps things mild enough that Houston almost never sees more than a dusting of snow, if that.
In addition to its favorable weather conditions, Houston's proximity to other popular summering locations allows retirees the opportunity to explore different destinations without traveling too far from their Texas base. For instance, Florida is just a short flight away and offers plenty of beautiful beaches and attractions. Similarly, Arizona boasts numerous retiree hotspots with picturesque landscapes perfect for nature lovers. Furthermore, Mexico is easily accessible by car or plane if you're interested in experiencing another culture while still enjoying warmer climates.
Job Opportunities for Part-Time Work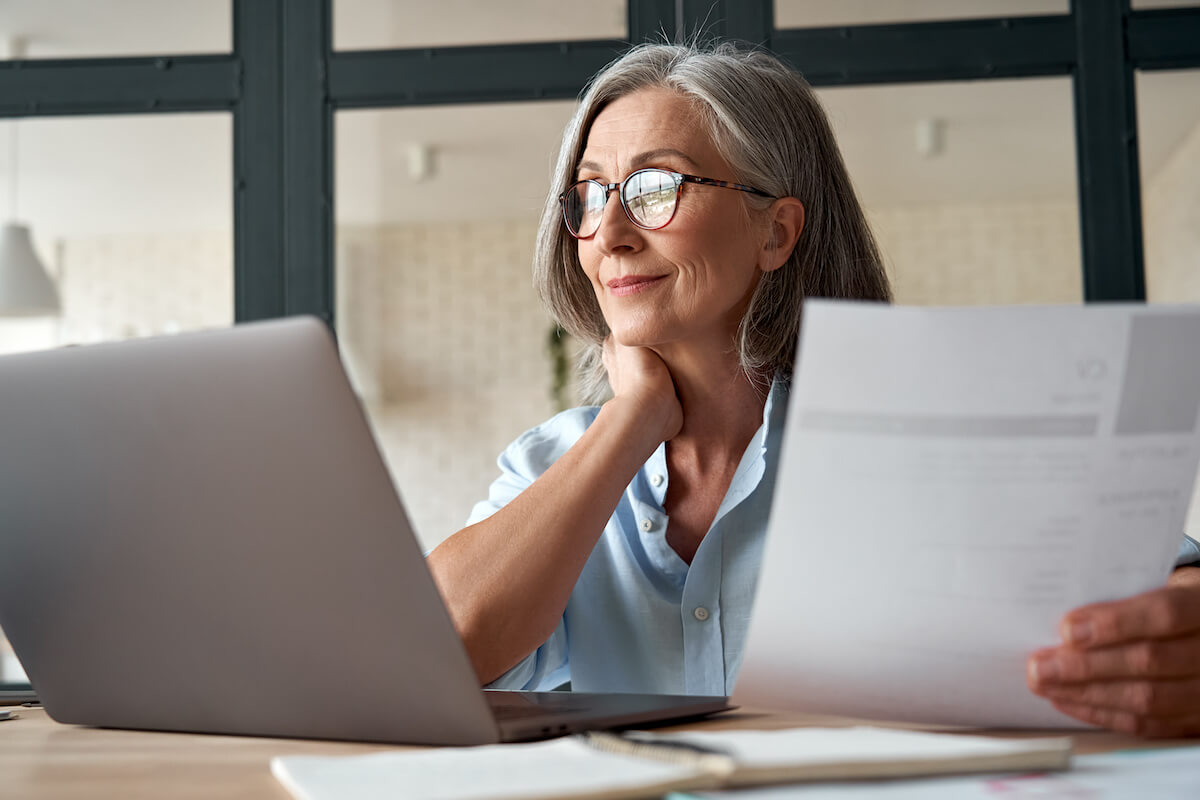 Many retirees find that staying active in the workforce not only supplements their income but also provides a sense of purpose and social engagement. Retirees seeking part-time work should consider Houston, where the job market is thriving.
In addition to staple part-time industries like retail and hospitality, many attractions and events such as the annual Houston Livestock Show provide seasonal employment options for retirees seeking temporary work. Countless sectors offer flexible hours, consulting gigs, and more.
Even remote work and freelance work can offer social engagement opportunities in Houston, as the city has dozens of coworking spaces (on top of hundreds of great coffee shops with free wi-fi.)
Job opportunities for part-time work in Houston are abundant and varied, providing retirees with the chance to stay active while earning some extra income.
Pros & Cons of Retiring in Houston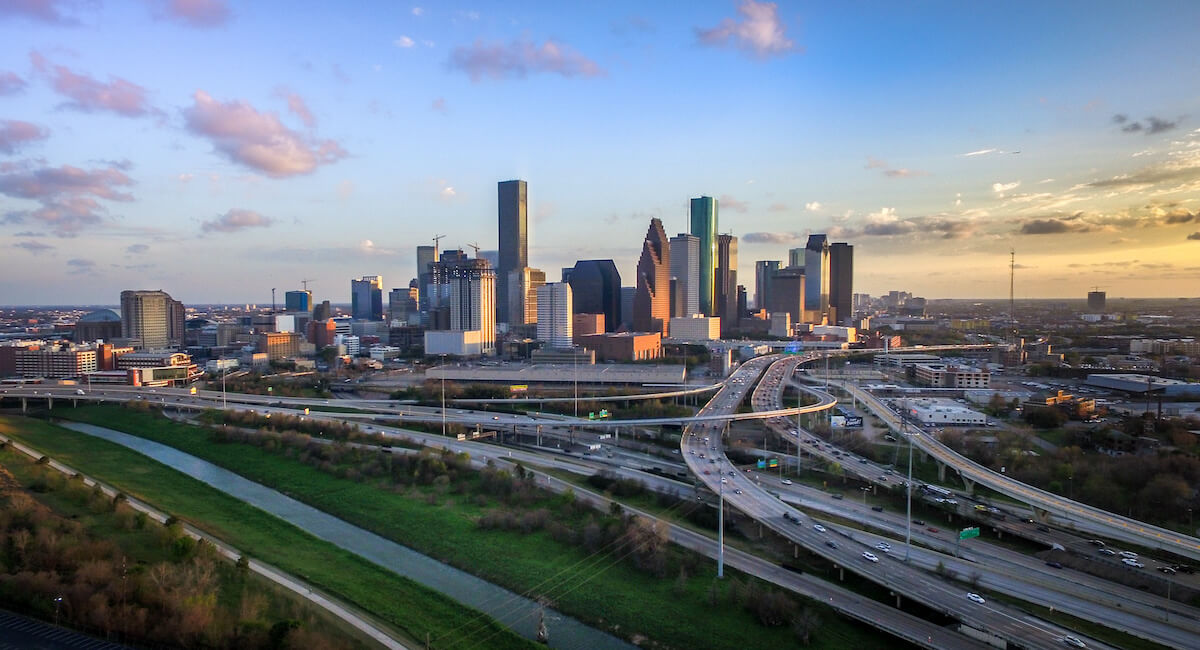 While Houston is a fantastic place to retire, it does have some factors you should be aware of before making your final decision.
Houston is massive, and this translates to longer drives depending on where you live in the metro and where you want to go. Fortunately, most places in the Houston area have plenty of attractions of their own, so you won't have to go far if you don't want to. Master-planned communities, especially, put emphasis on keeping everything residents want close by, and they abound in the Houston area. Plus, being unconstrained by the 9–5 workday means it's much easier to avoid rush hour traffic.
While the warmer climate is a boon in the winter, it can feel oppressive during the summer. If you're moving to Houston from elsewhere in the country, be prepared for higher electrical bills for air conditioning during the summer months. It's also a good idea to plan outdoor activities around the weather, such as swimming in the afternoons and leaving walks for the mornings or evenings.
Houston doesn't usually get snow, but it does get a lot of rain at certain times of the year, and its flat terrain means that flooding and flood insurance are something all Houston homeowners need to be aware of.
It's essential to weigh both the pros and cons before making a decision about retiring in this Texan metropolis. However, for those who aren't deterred, Houston offers a unique blend of affordability, excitement, and opportunity.
FAQs About Retiring in Houston
Is Houston a Good Place to Retire?
Yes, Houston is an excellent place to retire due to its affordable housing options, plentiful recreation opportunities, thriving city life, top-notch healthcare facilities, and ideal location. The incredible range of amenities and mild winters make it an attractive destination for retirees. Additionally, there are generous property tax exemptions for Harris County residents.
What Are the Best Retirement Communities in Houston?
For those looking for retirement communities in the Houston area, there are many options available. Houston Heights is a popular neighborhood for seniors looking for independent living options. Memorial Woods is a great option for those looking for assisted living or memory care residents. There are many master-planned communities near Houston, including active adult communities, to choose from.
What Is the Downside of Living in a Retirement Community?
The downsides of living in a retirement community are similar to any HOA neighborhood, such as potential restrictions on personalizing your home or yard and monthly fees for maintenance and amenities. It's possible for there to be age restrictions that limit interaction with younger family members. However, these factors vary by community.
Ready to Enjoy Retirement in Houston?
Whether you're looking for a senior living community with a specific set of amenities or simply want to enjoy a comfortable retirement in a warm climate, Houston has plenty to offer. Active adult communities designed specifically for retirees provide seniors with an independent living space, while specialized senior care services are available across multiple facilities. With its mild winters, high-quality healthcare, and abundance of activities, it's no wonder why so many seniors are choosing to call Houston home.