4 Riverstone HOA Questions Answered: What You Need to Know About the Riverstone Sugar Land HOA
Posted by Texas Real Estate Source on Monday, September 19, 2022 at 9:30 AM
By Texas Real Estate Source / September 19, 2022
Comment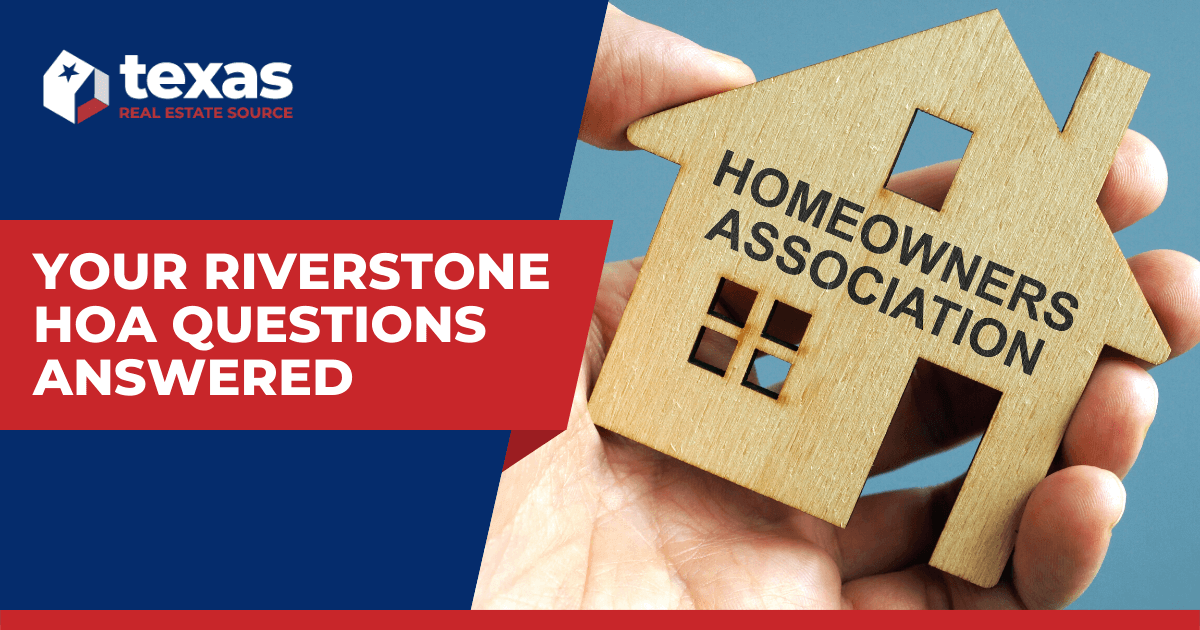 When it comes to preserving the community, the Riverstone HOA plays an integral role in setting and maintaining the utmost standards for homes in Riverstone. Riverstone's HOA comprises paid on-site management members and a volunteer board of directors.
Yet, there are so many questions surrounding the HOA's role. What does the Riverstone HOA do, and why is it so important to the community? What goes into your HOA fees? What role does the Community Foundation Committee play in all of this? Learning answers to the Riverstone HOA's most frequently asked questions can help you determine if the community is right for you.
What Does the Riverstone HOA Do?
In short, the Riverstone HOA is tasked with upholding the local quality of life for residents of this top Houston master-planned community. The volunteer-led Board of Directors acts as the resident voice, whereas the on-site management team oversees corporate administration tasks. There are three board positions; the declarant appoints two, and the community votes in one.
The on-site management team handles the day-to-day administrative affairs of the association while assuring the proper maintenance and upkeep of Riverstone. Additional tasks of the on-site managers include overseeing financial services, billing and receipting of maintenance fees, keeping records for the association, serving as the community's central office, and serving as liaisons between the Board of Directors and contractors serving the Association. Another integral role the HOA plays is enforcing deed restrictions to protect property values.
Perhaps most importantly, the Riverstone HOA is responsible for keeping life fun! The Riverstone Lifestyle Team includes a full-time lifestyle director and plans more than 100 events annually. Additionally, the HOA manages amenities like pools, sports courts, gyms, and more to ensure all residents can enjoy the Riverstone amenities to the fullest.
How Much Are the Riverstone HOA Dues & Property Taxes?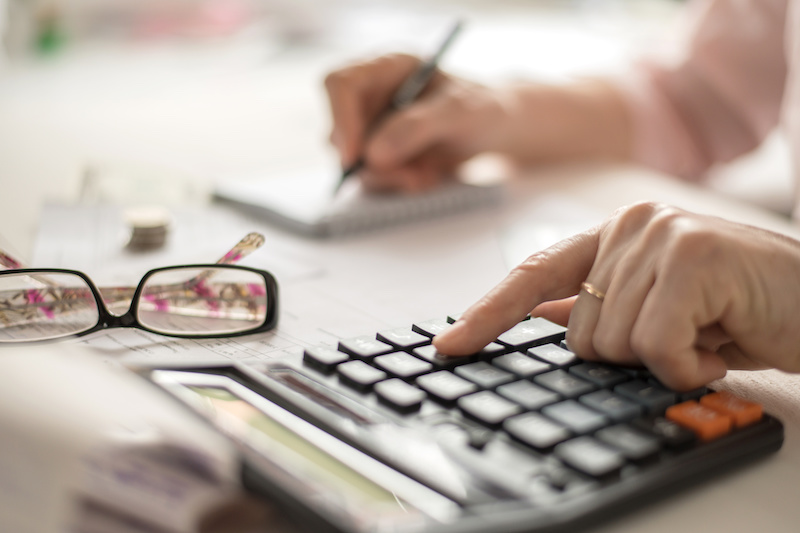 When purchasing a home with a homeowners association, one of the main questions that comes to mind is expenses. What are the HOA fees for the home, and what are the property taxes? While HOA fees and property taxes are both expenses associated with homeownership, there are some key differences. Riverstone HOA fees are divided into the annual assessment rate, gated home fee, and lakefront home fee. Whichever fees and how much homeowners pay depends on where their home is located in Riverstone.
One fee every homeowner has to pay is the annual assessment rate, which is responsible for maintaining and preserving the Riverstone community. The annual assessment rate is $1,110 per year for every household. Some Riverstone homes have additional fees beyond the annual assessment. Residents who live in a gated community have to pay a $700 HOA fee, while residents living on waterfront properties must pay a $60 fee. Gate fees and waterfront fees are paid in addition to annual assessment rates.
Riverstone HOA dues are separate from Fort Bend County property taxes. Residents pay anywhere from 2.34–3.14% of their property's total value in annual property taxes, depending on which area they live in. While HOA fees fund private perks and amenities, property taxes go towards public-use features like roads, schools, and more.
Where Do My HOA Fees Go?
Along with costs associated with HOA fees and property taxes, another critical question is what happens to the HOA fees. One common misconception with homeowners associations is that HOA members are paid with the fees. HOA members are elected officials who have volunteered to be part of the on-site management team and the Board of Directors and do not get paid for their roles. Instead, HOA fees cover expenses associated with maintaining Riverstone to protect the community's value.
A list breaking down the income from annual assessment payments is placed alongside the operating budget in an annual budget report. This report breaks down some of the main expenses associated with maintaining Riverstone, including but not limited to property maintenance, landscaping, maintaining common recreational spaces and common areas, community events, and utilities. HOA fees also pay for professional services, such as contractors and other vital services for maintaining Riverstone. All HOA expenses go directly into maintaining the community.
What Is Your Community Foundation Committee (YCFC)?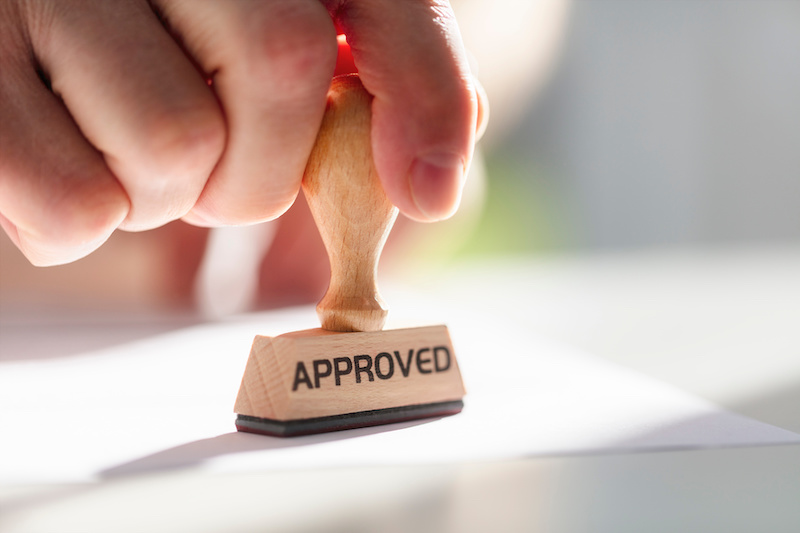 Many new residents are especially curious about the Your Community Foundation Committee. What is the YCFC, and why are they so crucial for Riverstone? "Your Community Foundation Committee," also known as the YCFC, is an appointed group of community members who work alongside the Riverstone HOA by reviewing funding requests and making recommendations for projects believed best to reflect the needs and interests of the Riverstone community. Some of the most significant projects they are known to fund include community events and programs dedicated to health and wellness, technology, education, and the environment. The YCFC also approves funding for projects that enhance or improve the infrastructure of the Riverstone community.
The Your Community Foundation Committee acts as a less invasive alternative to traditional assessment methods, allowing developers to provide more services and resources for their residents. The YCFC is funded through foundation fees (.25–1.00% of the home's sales price), which are collected whenever a sale closes on a home, meaning that funds increase as more homes are sold. The YCFC is a one-of-a-kind assessment committee dedicated to the betterment of Riverstone.
The Riverstone HOA In a Nutshell
An efficient and fun-loving HOA can be one of the best benefits of master-planned communities. At first glance, there can be a lot of confusion associated with homeowners associations and their roles in communities, but the questions are easily answered. The Riverstone HOA's commitment to homeowners is to continuously better the community while keeping the lines of communication transparent with Riverstone residents.
Contact Riverstone HOA
Are you interested in living in Riverstone and enjoying its resort-style amenities? Contact the Riverstone HOA to learn more about community covenants and restrictions, HOA documents and dues, and information on living in the master-planned Riverstone community:
Riverstone HOA Office
18353 University Boulevard
Sugar Land, TX 77479
(281) 778-2222
Thinking about buying a home in Riverstone? Call The RealFX Group at (512) 956-7390 to contact an experienced local real estate agent who can help you find your dream Riverstone home.