Best Jobs in San Antonio: 2023 Work Opportunities Economic Guide
Posted by Texas Real Estate Source on Sunday, January 15, 2023 at 9:33 AM
By Texas Real Estate Source / January 15, 2023
Comment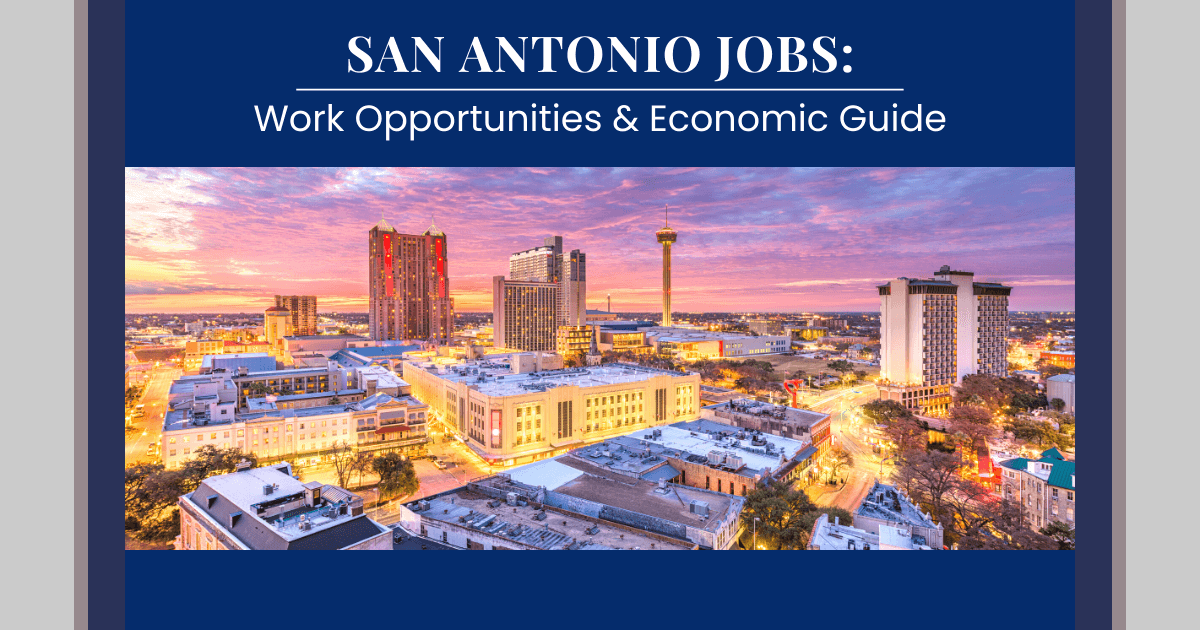 If you're thinking about moving to San Antonio, you might be wondering about the economy here. How is it? What are the prospects for finding a job? Is San Antonio a good place to start a business?
Of course, there's no one answer to all of those questions, but we can give you some general insights into the San Antonio economy. Remember that things can always change, so it's always best to double-check your research before making the big decisions. However, this article will give you a snapshot of what San Antonio's economy offers current and prospective residents.
Top Employers in San Antonio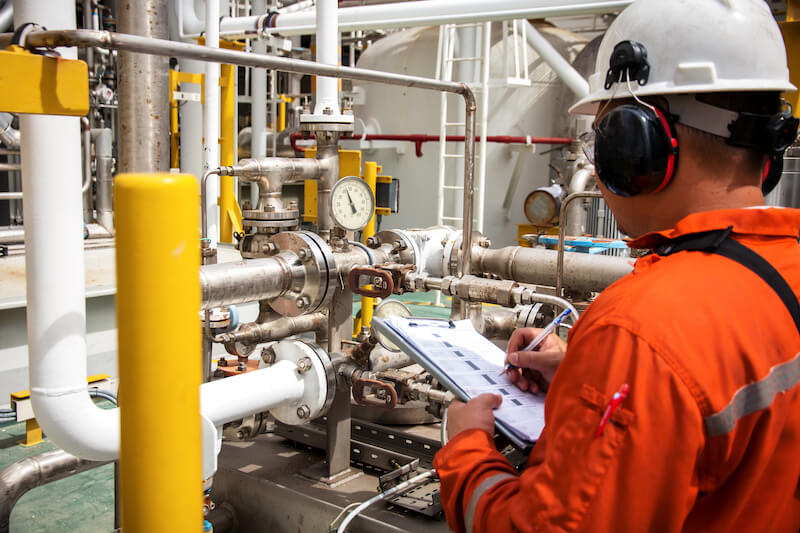 "Major employers" and "Fortune 500 companies" often go hand in hand, and San Antonio is home to two of the top 10 Fortune 500 companies in Texas.
Valero Energy clocks in with almost 10,000 employees. This company is the largest independent oil-refining company globally and America's biggest producer of renewable fuels. Anyone driving around Texas has seen Valero gas stations, and San Antonio is where their headquarters are.
USAA is proud to serve America's military members and households by providing insurance, banking, and investment services. The company has over 35,000 employees, and over 18,000 are employed in San Antonio.
By the sheer number of employees, though, no one beats Joint Base San Antonio. This military base is the largest joint base nationwide and has over 80,000 people on its payroll. The three bases comprising this joint base are United States Army Fort Sam Houston, the United States Air Force Randolph Air Force Base, and Lackland Air Force Base.
Additional Large Companies in San Antonio
H-E-B
Tesoro Manufacturing
Andeavor
Pioneer Energy Services
CST Brands
Gli
Ingram Park Medical Group
Information via Zippia.com
How Friendly Is San Antonio to New Businesses?
According to WalletHub, San Antonio ranks in the top 45 best large cities to start a small business! One hundred large cities were ranked according to the business environment, access to resources, and business costs. San Antonio scored evenly across all three categories, with its best score in business costs. Many small business owners in San Antonio also claim that the "big little city" feel—the feel of a small, close-knit community in a city that's big in area and population—contributes to the success of small businesses here.
San Antonio also has many factors that appeal to small and large businesses alike. Its location in central Texas is about equidistant to the east and west coasts and convenient to the Gulf of Mexico. Many higher learning institutions produce a skilled workforce, and the city has multiple incentives to attract businesses.
Facts & Figures of the San Antonio Economy
For those moving to San Antonio from out of state, it may come as a welcome surprise that San Antonio, as a Texas city, has a 0% income tax. The sales tax in San Antonio is 8.25%.
San Antonio Economic Indicators show an overall positive trend in job growth, with relatively low unemployment and rising hourly wages and San Antonio household income. The median household income in San Antonio is approximately $62,355.
When it comes to who does what, San Antonio has a markedly larger percentage of its workforce invested in oil and related industries, hospitality industries, and construction than is usual for a city its size. This feeds into San Antonio's success as an oil producer and tourism destination. Not surprisingly, some of the highest-paying jobs in San Antonio are in these industries.
Biggest Industries in San Antonio
As Texas' third-largest metro area after the city of Houston and the Dallas-Fort Worth area, San Antonio has a wide variety of industries contributing to its economy. However, there are several standouts.
San Antonio ranks near the nation's top regarding the concentration of people employed by government and military installations. This isn't surprising, given the presence of Joint Base San Antonio as one of the city's biggest employers.
Looking for a job in cybersecurity? The San Antonio-New Braunfels area is home to the nation's second-highest concentration of cybersecurity specialists. Not only does the United States Airforce have its cybersecurity headquarters here, but SecureLogix, which specializes in voice network security, is also headquartered in San Antonio, and Rackspace, which specializes in cloud technology security, is headquartered in Windcrest, a suburb of San Antonio.
Between the Methodist Healthcare System, multiple military medical centers and research facilities, the University of Texas Health Science Center at San Antonio, and the Texas Biomedical Research Institute, healthcare has a solid foothold in San Antonio.
The tourism industry is also a significant contributor to the San Antonio economy. The city is home to the Alamo, the River Walk, SeaWorld San Antonio, and other attractions that bring in visitors worldwide. Additionally, tourism supports many other industries, including food services, retail, and recreation.
San Antonio is also a hub for business and finance. Some of the biggest employers in town are in the banking, insurance, and investment industries.
There are over two dozen colleges, universities, and research institutions in San Antonio. Along with San Antonio's school system, education employs a considerable percentage of San Antonio's working population.
San Antonio is also known for its manufacturing sector. Toyota, for example, has a plant in San Antonio that employs around 2,600 people. Other manufacturers in the area include Cox Manufacturing Company, Comet Signs, Forterra Pipe & Precast, and many more.
Top Industries in San Antonio
Health Care & Social Assistance
Retail Trade
Accommodation & Food Services
Construction
Educational Services
Professional, Scientific, & Technical Services
Finance & Insurance
Ready to Work in San Antonio, Texas?
If you're thinking about moving to San Antonio, Texas, you'll be joining a thriving economy with plenty of opportunities. Whether you're looking for government work, a job in the medical field, finance, education, manufacturing, or something else entirely, you're likely to find it in San Antonio. Welcome to the Alamo City!