Things to Do in San Marcos Texas: Fun Activities For This Weekend
Posted by Texas Real Estate Source on Friday, June 3, 2022 at 9:48 AM
By Texas Real Estate Source / June 3, 2022
Comment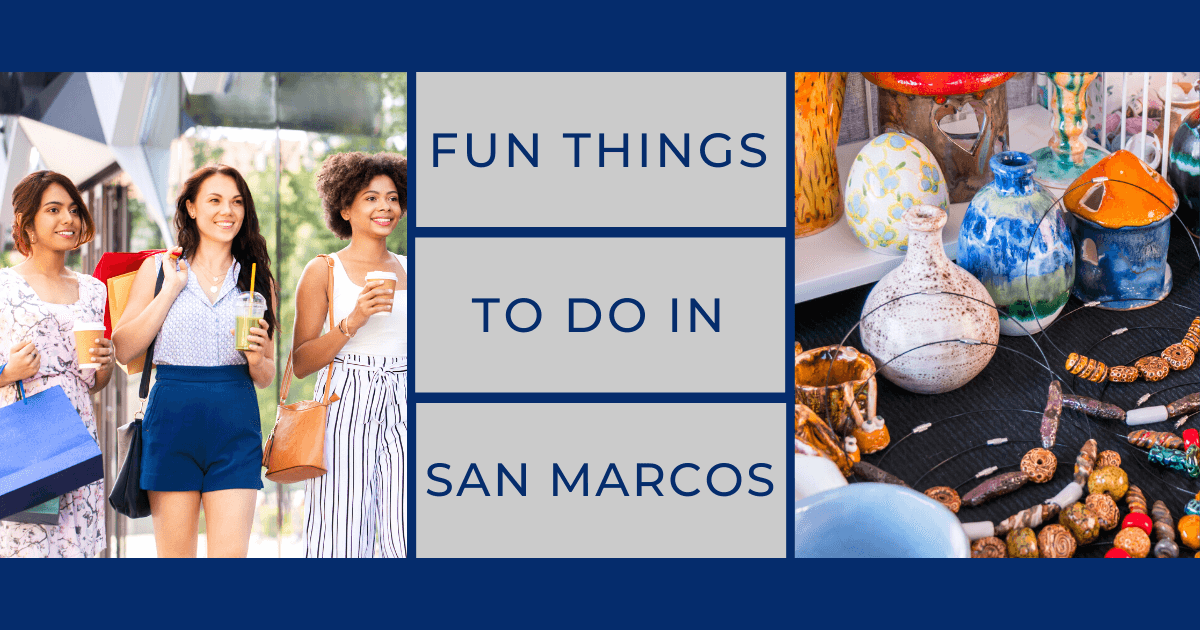 Whether you're new to the San Marcos community or are just looking for something fun to do, you'll want to check out this list of local attractions and activities. From hiking and swimming to shopping and dining, there's something for everyone in San Marcos. If you're ready for a fun day out, get ready to explore all that this vibrant city has to offer with these fun things to do in San Marcos.
Outdoor Activities in San Marcos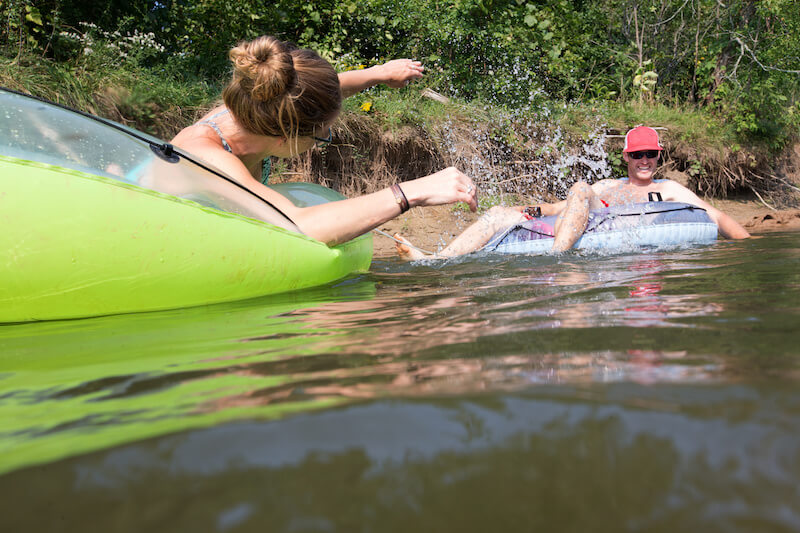 San Marcos is known for its gorgeous weather and outdoor activities, particularly on the river that flows right through town. If you're looking to get some fresh air, there are plenty of options available.
Water Recreation
Texas heat and a spring-fed local river that's a cool 72 degrees year-round? It's a match made in heaven. The San Marcos River is known for its incredibly clear, emerald-green waters, making it incredibly popular for swimming, fishing, snorkeling, and quite a few other activities, like kayaking and stand-up paddleboarding. Most parks by the riverside have good access points.
Tubing down the river is one of San Marcos' must-do activities—it's so popular that there are even organized rideshares from the city of Austin to enjoy the experience! Two of the biggest and most well-known tube rental companies in San Marcos are the Lions Club Tube Rental and Texas State Tubes. Each is located on different sections of the river and provides floats approximately one to three hours long with shuttle service to get back upstream. Feel free to bring drinks; glass and styrofoam are banned, but Texas State Tubes even rents out floating coolers to enhance the trip.
Want to ride in a glass-bottom boat? Head to the Meadows Center for Water and the Environment. The Meadows Center, part of Texas State University, offers tours of Spring Lake in a boat with a clear bottom so you can see all the fish and other aquatic life swimming below, as well as the hundreds of bubbling springs that give the lake its name.
The lake feeds into the San Marcos River, and the two are home to more than half a dozen endangered and threatened species, so keep your eyes peeled for an exciting glimpse of the local wildlife. Glass-bottom boat tours aren't the only ones available; the center offers guided kayak and snorkeling tours as well.
Parks
Many of the best parks in San Marcos have considerable overlap with the best places to access the San Marcos River. Rio Vista Park has many riverside attractions, including the endpoint for Lions Club Tube Rental (the start point is by the rec center in City Park) and a dam that creates artificial whitewater rapids, which are also fun to tube on.
Sewell Park is located on the Texas State University Campus and has two sand volleyball courts, a basketball court, wide green spaces, and riverside access.
Five Mile Dam Park is another riverside park, this time on the Blanco River. It features a soccer complex, a playground, a covered pavilion, and barbecue pits.
Hiking and Biking Trails
Hiking is a popular activity in the area, with many parks featuring hike and bike trails among their other amenities. Purgatory Creek Natural Area, however, is the largest dedicated natural area in San Marcos at 700+ acres, making it the go-to destination for hikers eager for a nature walk. The Upper Purgatory area tends towards trails that are great for birdwatching and wildlife spotting, while the Lower Purgatory area has over 12 miles of running and biking trails. The trails are well-marked and range from easy to moderate.
Where to Shop in San Marcos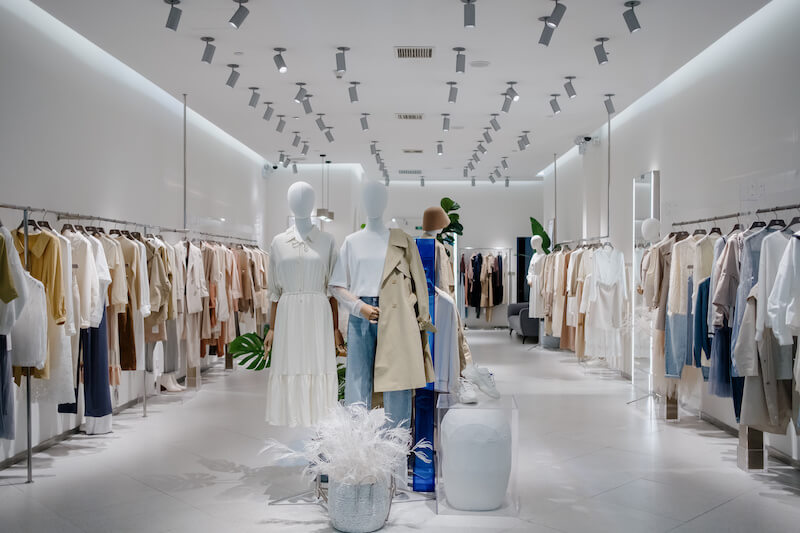 When it comes to shopping in San Marcos, the two biggest players are San Marcos Premium Outlets and Tanger Outlet Mall. These two shopping centers are right next to each other and have more than 240 stores between them, making this commercial district right off of I-35 the largest outlet shopping center in America. From designer brands like Calvin Klein, Prada, and Valentino to more casual staples like Levi's, Old Navy, and Burlington, San Marcos outlets have it all. There are also many specialty stores, several restaurants, and even a children's play area for those who want a quick break from the shopping.
While the outlet malls are a prime attraction, don't discount downtown San Marcos. San Marcos Downtown Square covers roughly four blocks of one-of-a-kind boutiques, bars, and delicious restaurants. Depending on who you ask, The Square can also refer to the surrounding area, where the downtown shopping opportunities have spilled over onto adjacent streets.
Where to Eat in San Marcos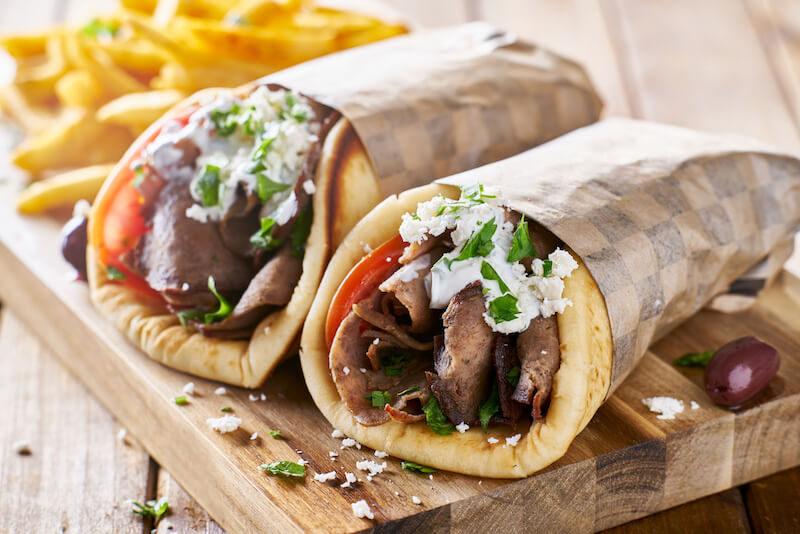 Speaking of delicious restaurants, let's start with places you can eat while you shop downtown.
Sean Patricks is an Irish-Texan pub in the heart of historic downtown that also happens to be one of San Marcos' four craft breweries, with another, AquaBrew, within walking distance.
You don't get much more "historic downtown" than the Root Cellar Café, which is set slightly below street level on the bottom floor of the historic Donaldson Building. House specialties include mouthwatering meals such as bourbon pecan chicken, shrimp 'n' grits, breakfast plates, and everything from pasta and salmon fillets to sandwiches and burgers.
Middleton Brewing, another fan favorite, doesn't just offer an extensive collection of craft beers; it also serves up locally made wines and ciders. While it's a few miles outside of town, food trucks, a spacious patio, and frequent live music make this an excellent place to spend an evening. As a bonus, it's a dog-friendly zone, so you can bring friends both human and canine.
If you've got a sweet tooth, you should definitely pay Gil's Broiler & The Manske Roll Bakery a visit. While it also serves burgers, its claim to fame is the sweet, warm, fresh-baked Manske cinnamon roll, so good that President Lyndon B. Johnson may or may not have had them delivered to the White House.
And those are just a few of the wonderful places to eat in San Marcos! With so many options, it's hard to go wrong.
Arts and Culture in San Marcos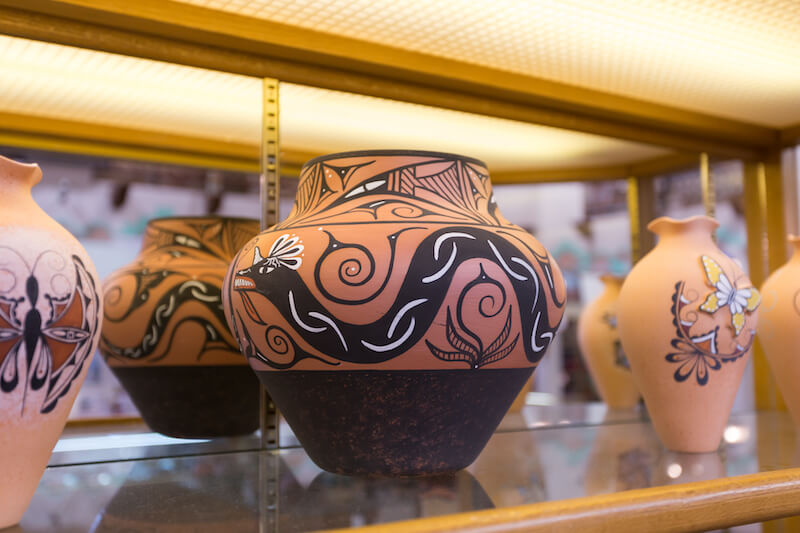 San Marcos is also known for its arts and culture scene. Whether you dive underwater with the mermaids or go up in the air in a real WWII aircraft, you're sure to have a fun experience when exploring San Marcos. Performing arts enjoyers can catch shows at a spot like the TXST Performing Arts Center.
Museums
Speaking of President Lyndon B. Johnson, given that he's a TXST alumnus, it makes sense that the LBJ Museum is here. The Lyndon Baines Johnson Museum of San Marcos is a free museum with a collection of unique artifacts and memorabilia, guiding visitors through the president's college and teaching years and how they shaped his Great Society legislation and goals as president.
Interested in WWII, aviation history, or both? The Central Texas Wing of the Commemorative Air Force shows off historic aircraft, a vintage wooden airplane hangar, and a military museum and library. The planes are all meticulously maintained, and visitors can even go up for a flight by reserving a flight experience.
Art Galleries
You may have noticed some interesting public artworks while exploring San Marcos—the mermaid statues! The Mermaid March is a self-guided tour of 10 larger-than-life mermaids painted by local and regional artists, each with their own story.
Why mermaids in a landlocked Texas town? It all goes back to the mermaid show at Aquarena Springs. While the site of the theme park is now the research facility at the Meadows Center, the mermaids of San Marcos live on in the Mermaid Festival each September, public art, community spirit, and its official designation as the Mermaid Capital of Texas.
The San Marcos Art Center hosts a rotating collection of works by local artists in media ranging from pottery to jewelry to stained glass and more. The space also holds artist talks, demonstrations, workshops, and other ways to engage, and visitors can buy works on the sales floor.
Don't forget to check out the galleries on the TXST campus! The Wittliff Collections strives to archive and showcase the spirit of the Southwest in literature, film, music, photography, and other genres, ranging from the Lonesome Dove miniseries production archive to the largest collection of modern and contemporary Mexican photography in the United States. Galleries I and II showcase the works of the university's faculty, students, and alumni.
If you're looking for a romantic moment, be sure to check out Kissing Alley—this alley just off East Hopkins Street makes for a beautiful backdrop with eclectic murals, strings of fairy lights, and Hays Courthouse in the background. It's also a popular event venue that hosts a monthly concert series and can be reserved for events like dinners and weddings.
The San Marcos Nightlife Scene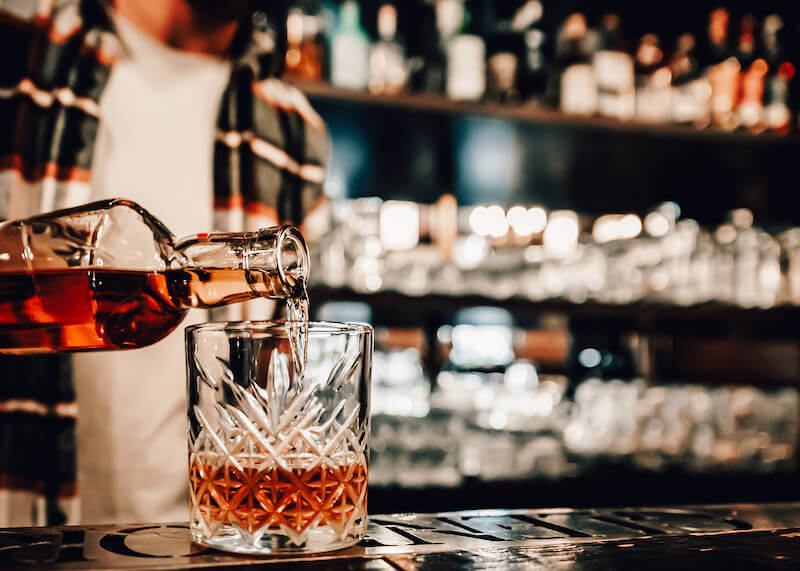 We've touched on San Marcos' craft brewing scene, but there are so many places with fantastic atmospheres, live music, and great drinks that it would be impossible to mention them all. Here are a few highlights:
The Cheatham Street Warehouse is San Marcos' iconic honky-tonk, a historic venue where legends such as Stevie Ray Vaughan, Terri Hendrix, and Shelley King have hung out and played. It's widely regarded as one of the great places to go for live music.
The Shade Rooftop Patio Bar is right next to the famous Kissing Alley and is said to have some of the best craft cocktails in town. Enjoy the sunset breeze on the rooftop or head downstairs to the Black Rabbit Saloon.
In the mood for a frozen margarita? Chimy's is where you'll want to go. Since it's just a few blocks from the river, many tubers head here after landing and grab Tex-Mex and drinks.
Visiting during football season? Don't miss the tailgating parties. Find a maroon or gold t-shirt and cheer on the Bobcats at the stadium located right on campus.
Have Fun Exploring San Marcos
Whether you're looking for a fun day trip or are looking to explore your new neighborhood after moving to San Marcos, there's something for everyone! With its beautiful parks and rivers, excellent shopping, delicious restaurants, and exciting nightlife, it's easy to see why this city is such a popular destination. So what are you waiting for? Get out there and explore!