Santa Rita Ranch Schools: Liberty ISD & Georgetown ISD Schools Near Santa Rita Ranch
Posted by Texas Real Estate Source on Wednesday, October 19, 2022 at 10:21:50 AM
By Texas Real Estate Source / October 19, 2022
Comment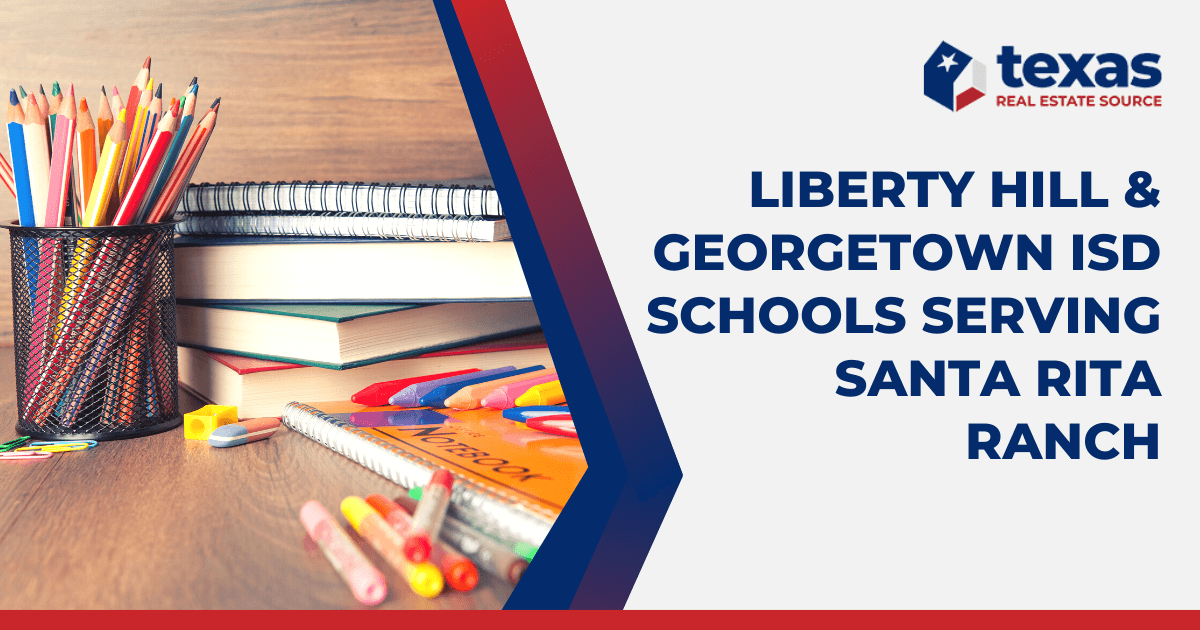 The luxurious homes for sale in Santa Rita Ranch offer the Texas Hill Country lifestyle and a short distance to the 183 Tollway and Interstate 35. It also provides proximity to six schools, half of which are on-site in the community.
Households in Santa Rita Ranch are zoned to Liberty Hill ISD and Georgetown ISD. In 2021, the Texas Education Agency scored Liberty Hill ISD 88/100 and Georgetown ISD 82/100. Both districts offer many opportunities for students and their households to engage.
With two districts so close to home, your household can say hello to the Texas-style slower-paced living and less time spent in the car. Along the way, you'll discover why Santa Rita Ranch is among the best Austin-area master-planned communities.
Liberty Hill ISD Schools Near Santa Rita Ranch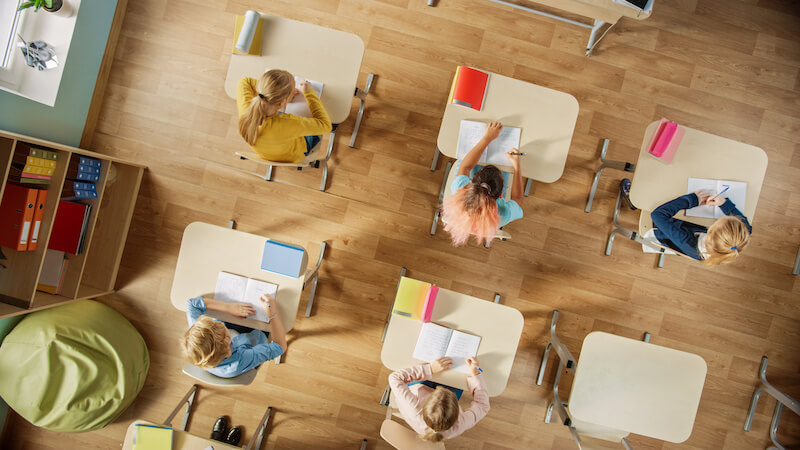 Residents living in Santa Rita Ranch South and Terra Del Sol Villages are zoned to schools in Liberty Hill ISD.
Santa Rita Elementary School
Santa Rita Elementary is one of the on-site schools in Santa Rita Ranch. It is located in the South neighborhood, across from The Green Play Park. This campus serves students PK–5th grade.
Students at Santa Rita Elementary can enjoy a full library, play areas, and a variety of student programs, including the Gifted and Talented Program.
Student households looking to get involved can join the PTO, Watch D.O.G.S, or become campus volunteers.
The close location of Santa Rita Elementary makes it a quick and easy stop for households to engage and become a part of the learning process.
Santa Rita Middle School
Santa Rita Middle School is also located on-site at Santa Rita Ranch. The short distance is perfect for students living in Santa Rita Ranch to walk or ride a bike. The school serves around 1,000 6th–8th-grade students.
Students at Santa Rita Middle School can choose from 12 elective options, including Ag Science, Art, Dance, and Leadership. Various campus student support services also help students achieve educational success.
The site also offers a flourishing athletic program with 12 different sports to choose from. From golf to soccer or tennis, there is something for everyone to try.
This school opened its doors in the 2021-2022 school year and has unlimited possibilities for student growth.
Liberty Hill High School
Liberty Hill High School is located about 10 miles from the Santa Rita Ranch community. The campus is zoned for students 9–12th grade, and it has a 97% graduation rate and a student-to-teacher ratio of 15:1.
Regarding academics, Liberty Hill High seems to have it all. They have many opportunities to prepare students for the future, including dual credit programs through three colleges, a military readiness program, and planning pathways for all students through the Liberty Hill High College and Career website. The campus also offers several AP classes. In fact, 33% of the student population takes at least one AP exam.
Students have a variety of opportunities to get involved at Liberty High School. There are 12 athletic programs, including Powerlifting, Cheerleading, Softball, and Golf. There are also many clubs and organizations offered.
The Fine Arts program at Liberty Hill includes band, choir, dance, theater, visual arts, and color guard. Participating students can compete in several Marching competitions or perform in the Texas State Thespian Festival.
When you buy a home for sale in Liberty Hill, you can do so knowing there are educational opportunities available in the area. Liberty Hill High offers many chances to get involved and enjoy the high school experience.
Georgetown ISD Schools Near Santa Rita Ranch
There are countless things to do in Georgetown, and the community centers around the city's schools. Santa Rita Ranch households in the Tierra Rosa neighborhood are zoned to Georgetown ISD.
Wolf Ranch Elementary School
Wolf Ranch Elementary School is less than 10 miles from the Santa Rita Ranch community. This school serves around 850 students in grades Pre-K–Grade 5.
Beyond traditional academics, this site also has Music and Art Education. This allows students to learn in a hands-on environment.
Wolf Ranch Elementary offers many fun events for households to engage in. You can join a Parent Learning Community or Citizens Advisory Committee, Volunteer on campus, or attend the Fall Family Fun Night. This site also offers YMCA After-School Care.
Wolf Ranch Elementary's academics and activities extend many ways for students to enjoy their educational journey.
Tippit Middle School
Tippit Middle School is located about 12 miles from Santa Rita Ranch. The campus is home to almost 800 middle school students and maintains a 13:1 student-to-teacher ratio.
Academics at Tippit Middle School includes nine elective options: Teen Leadership, Media Publications, and Instructional Tech Apps. The school offers several academic supports, including a digital learning coach and math interventions.
Student activities include a variety of options from Fine Arts to Athletics. Students can play in the orchestra, run cross country, or join the basketball team.
Households looking to get involved can join the Tippit PTA or serve as site volunteers and mentors.
Tippit Middle School offers many ways to engage in learning and enjoy that Texas school spirit.
East View High School
East View High School serves students in the city of Georgetown—one of Austin's most affordable suburbs—and has almost 1,500 students. It is less than 15 miles from Santa Rita Ranch and received an A- grade by Niche. The school also boasts one of the highest completion rates in Texas at 98%.
Academic opportunities at East View High School include a dual credit program, Digital Learning, and several AP courses. Students can also engage in CTE programs like Aerospace Engineering, Criminal Justice, Cosmetology, and Wildlife Management.
There are many exciting ways to get involved at East View as well. The campus offers over 21 programs and clubs, including Diamond Queens, Key Club, and NJROTC.
Athletes at East View High can participate in 15 different sports. Whether your student wants to try baseball and basketball or wrestling, swimming, and volleyball, there is a place for everyone. East View High offers an opportunity for students to have a well-rounded high school experience.
Master-planned communities like Santa Rita Ranch—and the amenities and educational opportunities they provide—are attracting more and more people who are moving to Austin.
Other Schools Near Santa Rita Ranch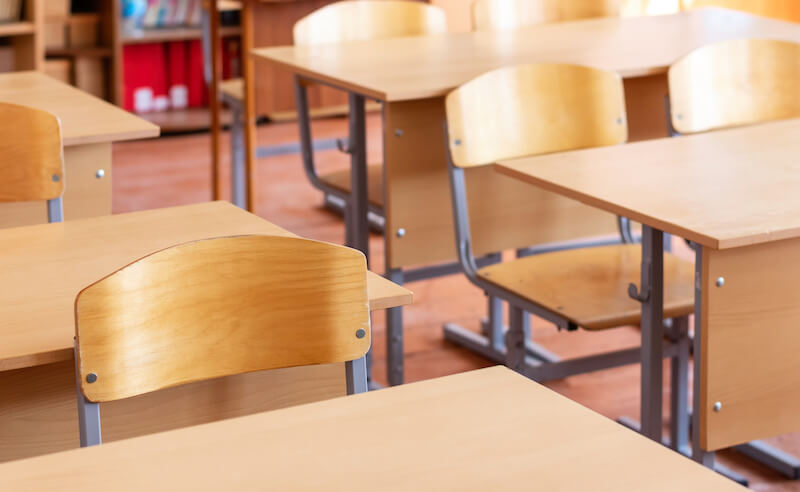 The Divine Savior Academy
The Divine Savior Academy, serving ages 3–13, is located on-site within the Santa Rita community. The Divine Savior Academy sits on 13 acres with a 25,000-square-foot campus.
This alternative education option offers inquiry-based learning focused on problem-solving and critical-thinking skills. Students can engage in various STEM activities and experience the hands-on curriculum firsthand.
This campus also has a Parent Teacher Organization for those seeking involvement.
Kids R Kids Learning Academy
The Kids R Kids Learning Academy is just in front of the South Village neighborhood in Santa Rita Ranch. The 15,000-square-foot facility provides curricula and programs for infants, toddlers, and preschoolers. It also welcomes school-aged children for before- and after-school programs and features many clubs, such as the Homework Help Club.
The Kids R Kids Learning Academy is another convenient option for households in the Santa Rita Ranch community.
Future Schools
The growth in the area welcomes even more opportunities to attend an on-site school, and Santa Rita Ranch will soon welcome two more on-site schools. Liberty Hill ISD will open a new elementary school across the street from Santa Rita Middle School. Georgetown ISD is also expected to open a new elementary school as early as Fall 2024. These new schools will make educational opportunities for residents even more convenient.
Santa Rita Ranch Schools: A Close Convenience
One of the best parts about the great Lone Star State is its slower-paced lifestyle, and one of the best parts about living in master-planned communities is easy access to everything you need. With schools close to your luxury home, you can enjoy more time doing the things you love.
With several on-site schools and the addition of two new on-site schools, your student can be close to home. The opportunity to take a morning bike ride or a refreshing family walk to school can transform your entire day.
Liberty Hill ISD and Georgetown ISD each provide their students with various educational and extracurricular activities. Regardless of the district in which your home is zoned, you can experience Texas education that's close to home with all the other amazing Santa Rita Ranch amenities.
Is Santa Rita Ranch the next place you'll call home? Call The RealFX Group at (512) 956-7390 to contact an experienced local real estate agent and let us help you discover your new home in Santa Rita Ranch today.