Senior Living Options: Types of Senior Housing & Retirement Communities
Posted by Texas Real Estate Source on Wednesday, May 31, 2023 at 5:01:37 PM
By Texas Real Estate Source / May 31, 2023
Comment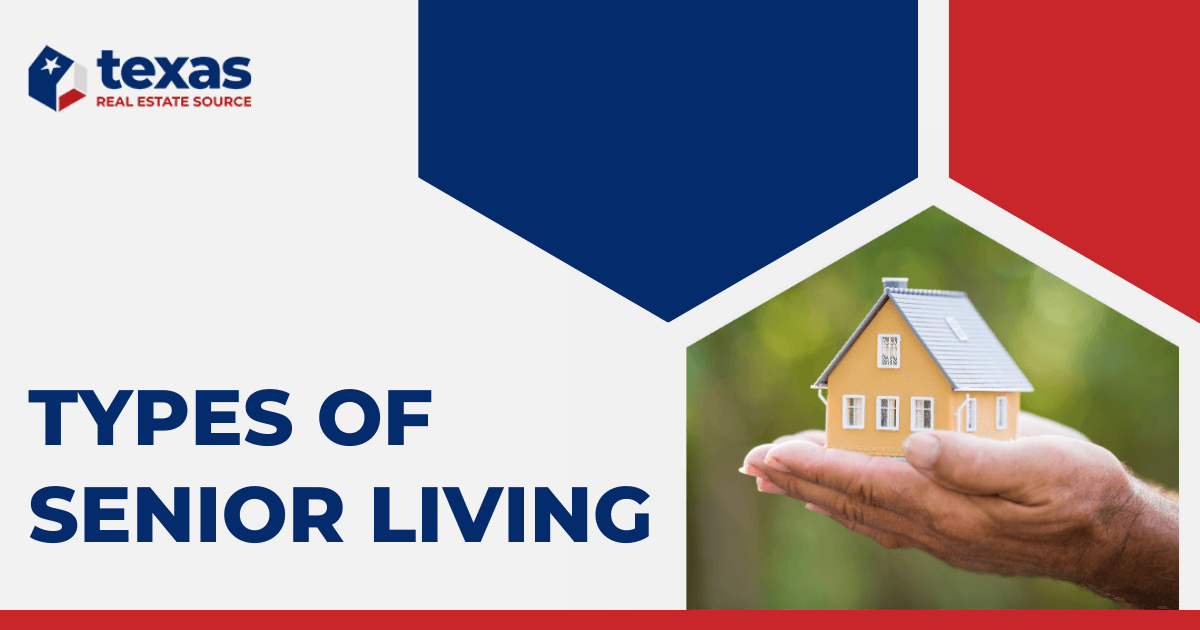 Older homebuyers have a wide range of living options to choose from when it comes to retirement. From active adult communities to nursing homes, there are various types of senior living that can accommodate the needs and preferences of any retiree.
However, terminology is a frequent point of confusion when it comes to discussing senior living options. Is an independent living community the same as a 55+ community? Do active adult communities provide assisted living services? What's the difference between assisted living and a nursing home? Such terms are often used interchangeably, but there are distinct differences that are important when choosing the right retirement community.
Retirement & Senior Living Communities
These are two of the broadest terms used to describe housing developments designed for older adults. Generally speaking, these terms can be used interchangeably as umbrella terms for all other types of communities on this list.
Retirement communities and senior living communities are designed to provide safe, comfortable lifestyles for adults over a certain age (generally 55+, though sometimes restricted to 62+ or 65+). They offer an array of amenities and/or services tailored to meet the needs and preferences of this demographic group. These services may or may not include meal plans, social activities, transportation options, medical care, and other amenities, depending on the specific type of community.
Types of Independent Senior Living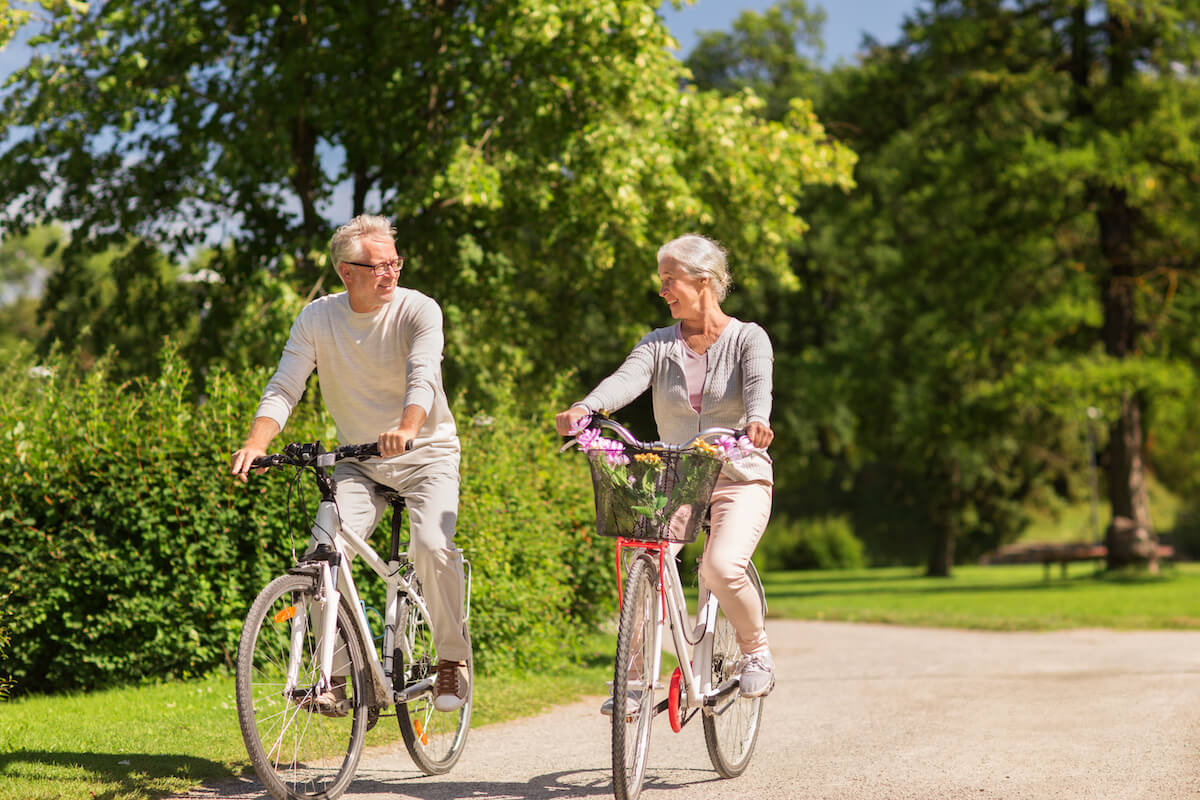 When it comes to independent senior living, there are multiple options available.
55+ and active adult communities offer housing that is age-restricted to older adults but is otherwise similar to any other master-planned community. Depending on the 55+ community's regulations, the age restrictions may be even looser.
Independent living communities typically provide an environment that allows seniors to retain their independence while receiving assistance with day-to-day activities if needed. They're often associated with or attached to an assisted living community.
Senior apartments also provide an independent living arrangement, allowing seniors the freedom of living on their own without any additional services or amenities. As with 55+ communities, they're similar to non-age-restricted housing, just designed with older residents in mind.
55+ Communities/Active Adult Communities
Forget slowing down after retirement—it's all about living life to the fullest in active adult communities! Active adult communities are age-restricted neighborhoods designed to facilitate social opportunities for those 55 and older. While there may be rental options, most residents of 55+ communities are homeowners, and the housing stock often includes homes ideal for downsizing for retirement.
These types of senior living communities offer a variety of amenities and services, such as resort-style pools, fitness centers, organized social groups, and community events. These communities don't typically include any health-related services or amenities, but that doesn't mean you can't be healthy and still have fun:
Take a dip in the pool with your friends
Join a yoga class or an aerobics session at the fitness center
Sign up for game nights or movie screenings with other residents
Check out what activities are available at local parks near your community
Go on a hike or a nature walk
The best 55+ communities offer dozens of interest groups and clubs. Need a gym buddy? Want to join a sightseeing trip? Have a crafty hobby you want to share? You'll be able to find your people.
Independent Living Communities
"Independent living community" is frequently conflated with "55+ community" and "active adult community" because 55+ community residents are living independently of assistance. It's also often used as an umbrella term. However, if a distinction is being made, independent living communities most properly refer to a separate unit of a larger community, usually an assisted living community.
Independent living communities are perfect for seniors who want more assistance than what they would receive in a 55+ or active adult community but don't need assistance with most daily living activities. These types of communities often provide meals, housekeeping, transportation, and other services that make life easier while still allowing residents to remain independent. Independent living facilities also offer social activities such as fitness classes and day trips so that residents can continue to have fun while enjoying their retirement.
Senior Apartments
Senior apartments are age-restricted apartment complexes, often including age-in-place features to better serve their demographic. Renters can benefit from low-maintenance living along with many senior apartments offering housekeeping and laundry services.
Additionally, most complexes offer numerous amenities such as social activities, fitness centers, swimming pools, and more. With the combination of convenience, safety features, and comfort, senior apartments provide an ideal living environment for those looking to sell their homes and rent during retirement.
Types of Assisted Senior Living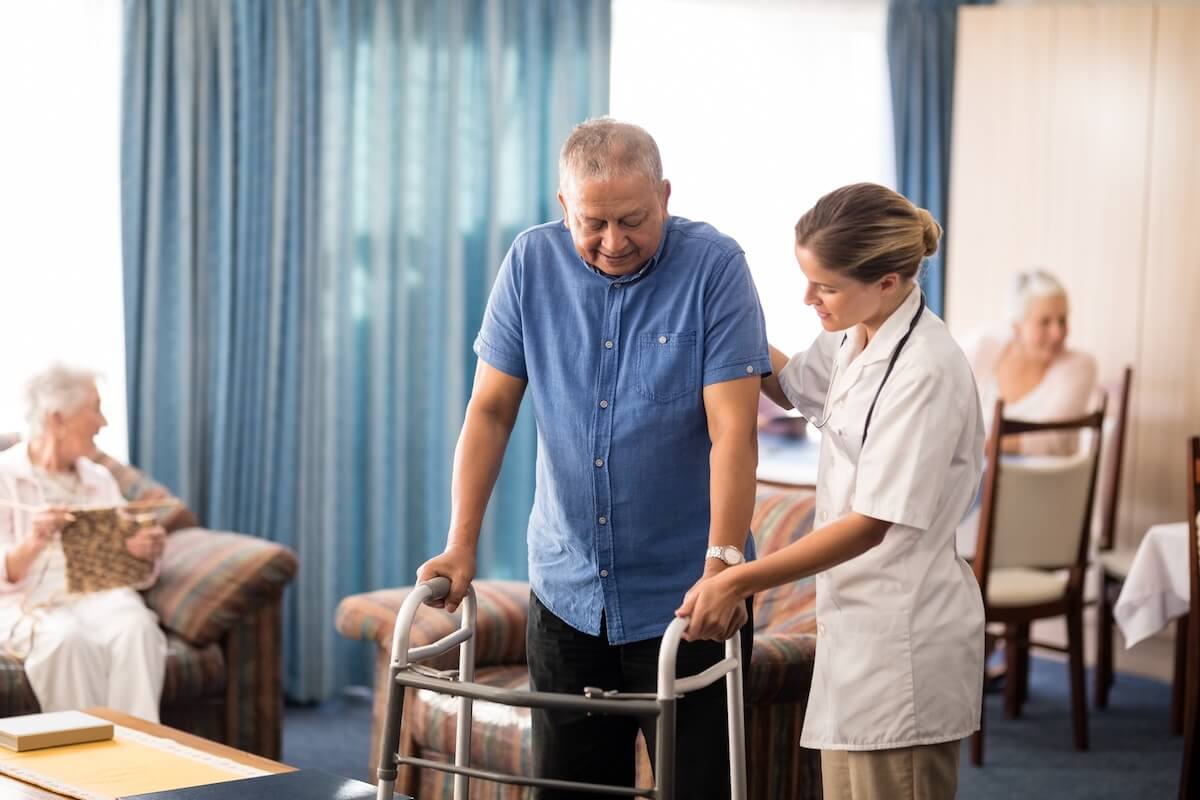 Assisted senior living options are great for seniors who need extra help with their daily activities. Professional care can help loved ones avoid caregiver burnout and make a senior's golden years more enjoyable for all involved.
Assisted living communities provide a supportive environment and can include amenities such as meals, housekeeping, and social activities on top of assistance with tasks such as bathing, dressing, and medication management.
For seniors needing more intensive medical care, nursing homes provide 24-hour assistance with medical needs.
Memory care communities offer specialized care for those living with Alzheimer's or dementia.
Assisted Living Communities
Assisted living communities provide seniors with personalized care and assistance with ADLs and IADLs, activities considered necessary for independent living. This assistance comes in a range, from older adults who may just need minimal assistance (such as reminders or "stand-by" assistance) to seniors who require far more care.
It's also important to note that assisted living communities are not necessarily age-restricted. Disabilities and other conditions that may require assisted living services can be present at any age, and some assisted living facilities accept younger residents.
These communities offer an array of activities and services to meet the individual needs of each resident:
On-site access to medical professionals, such as nurses and doctors
24-hour emergency response system for health-related concerns
Inviting common areas that encourage socialization among residents
Special events and outings organized by staff members that promote active lifestyles
Comfortable living spaces designed to accommodate individual preferences
A wide range of amenities, including fitness centers and libraries
Residents are also typically provided with nutritious meals prepared by professional chefs, laundry service, housekeeping services, and transportation when needed. However, not all assisted living facilities offer the same level of 24-hour supervision and medical care—for example, there are nurses on staff, but they might not be present at all hours.
Assisted living offers peace of mind knowing that someone is always available to provide help when needed while allowing seniors to maintain their independence as much as possible and enjoy a fulfilling lifestyle.
Nursing Homes
Nursing homes provide comprehensive care and assistance for those needing round-the-clock support. There are legal requirements for staffing levels to ensure the highest quality of care, including a set number of patients per nurse or Licensed Vocational Nurse (LVN).
Nursing homes offer skilled nursing care 24 hours a day, with onsite physicians and other healthcare professionals available to manage the medical needs of their residents. Residents can also expect amenities such as physical therapy, recreational activities, and social programs. Special diets and meals tailored to individual needs are also provided.
Nursing homes are devoted to ensuring that their residents receive personalized attention from staff members who understand the importance of respecting each individual's dignity.
Memory Care Communities
Memory care communities provide a secure and compassionate environment to help ensure safety and wellbeing for residents living with conditions like dementia.
Memory care communities provide specialized staff who are trained to closely monitor resident health. They also provide community activities and programs tailored to the needs of those living with Alzheimer's or other forms of dementia. These include:
24/7 supervision and security
Structured daily activities and social events
Personalized care plans individualized for each resident
Access to medical services such as physical therapy, occupational therapy, speech-language pathology, etc.
Architecture designed to promote familiarity and wayfinding
Continuing Care Retirement Communities
A continuing care retirement community (CCRC) offers progressive care as your needs change over time, from independent living to skilled nursing. This type of community provides a seamless transition between levels of care, allowing residents to remain in one place and still receive the services they need.
The range of care available usually includes independent living, assisted living, and skilled nursing all in the same facility. Residents can enter the community at the level of care that best meets their current needs and have access to more intensive help if needed.
Choosing the Right Retirement Community
Retirement is a special time in life, when seniors can enjoy their newfound freedom and live life to the fullest. Senior living communities of all kinds are designed to give older adults companionship from peers and convenient amenities.
However, because types of senior housing are often referred to interchangeably, be sure to ask enough questions to properly understand the services provided by any specific community you're interested in joining. With a variety of independent and assisted living options available, seniors can find the perfect fit for a happy retirement.
Ready to live your best life in Texas? Call The RealFX Group at (512) 956-7390 to contact an experienced local real estate agent who can help you discover the Texas home of your dreams.