Sienna Pools Guide: Discover the Pools at the Sienna Master-Planned Community
Posted by Texas Real Estate Source on Wednesday, September 7, 2022 at 9:22 AM
By Texas Real Estate Source / September 7, 2022
Comment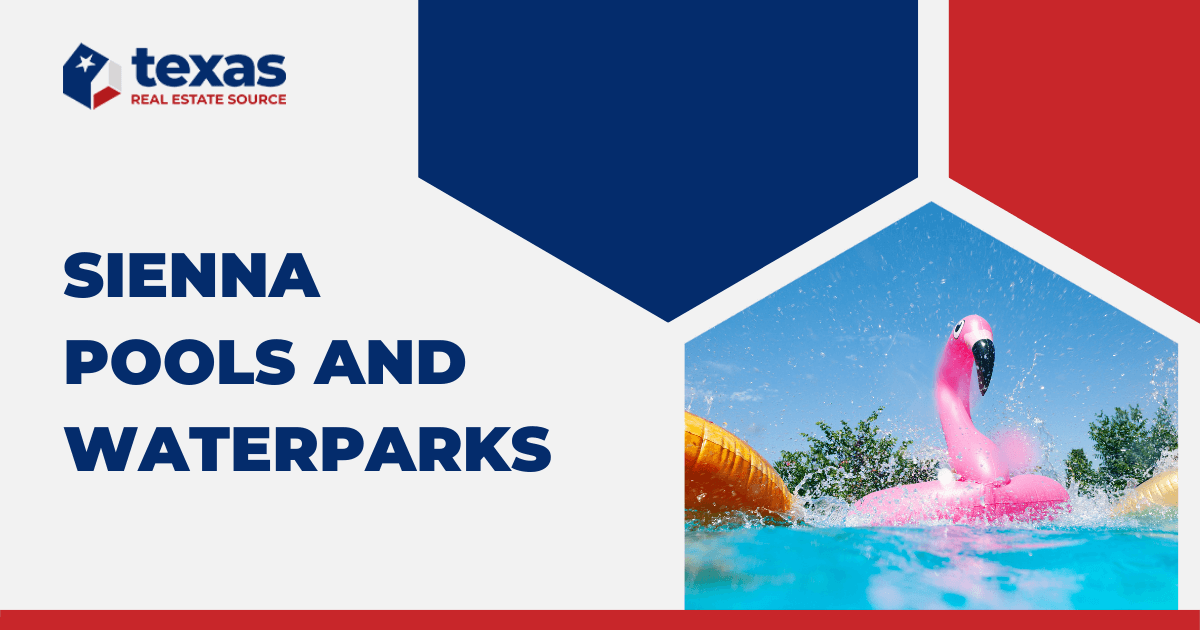 Just 35 minutes from downtown Houston, Sienna is one of the most desirable master-planned communities in the Houston metro area. With miles of trails and lush parks, the Sienna community is a wonderful place where residents can stay active within a close-knit community. Those who live in Sienna know swimming is one of the most popular pastimes, especially during the warmer months. From splashing around to lap swimming, Sienna's residents have many pools and a waterpark to visit whenever they choose.
Sawmill Lake Club
Of the many pools in Sienna, no pool embodies luxury living quite like the one at Sawmill Lake Club. Ultra-modern and chic, the Sawmill Lake Club is a true oasis in the heart of Sienna. With its spa-inspired pool and various amenities, the Sawmill Lake Club has all of the features of a five-star resort, including a fitness center, an event space, and a patio with a lakeside fire pit. The kids have a fun playground area featuring a zipline, adventure fort, play equipment, and a splash pad.
Of its many features, the crowning jewel of Sawmill Lake Club is its resort-style pool, flanked by stunning water features and a sleek poolside deck. Sawmill Lake Club's pool sets the bar high for luxury pools.
Pool hours change by season, so be sure to take a look at the latest pool schedules.
Resort at Sienna Springs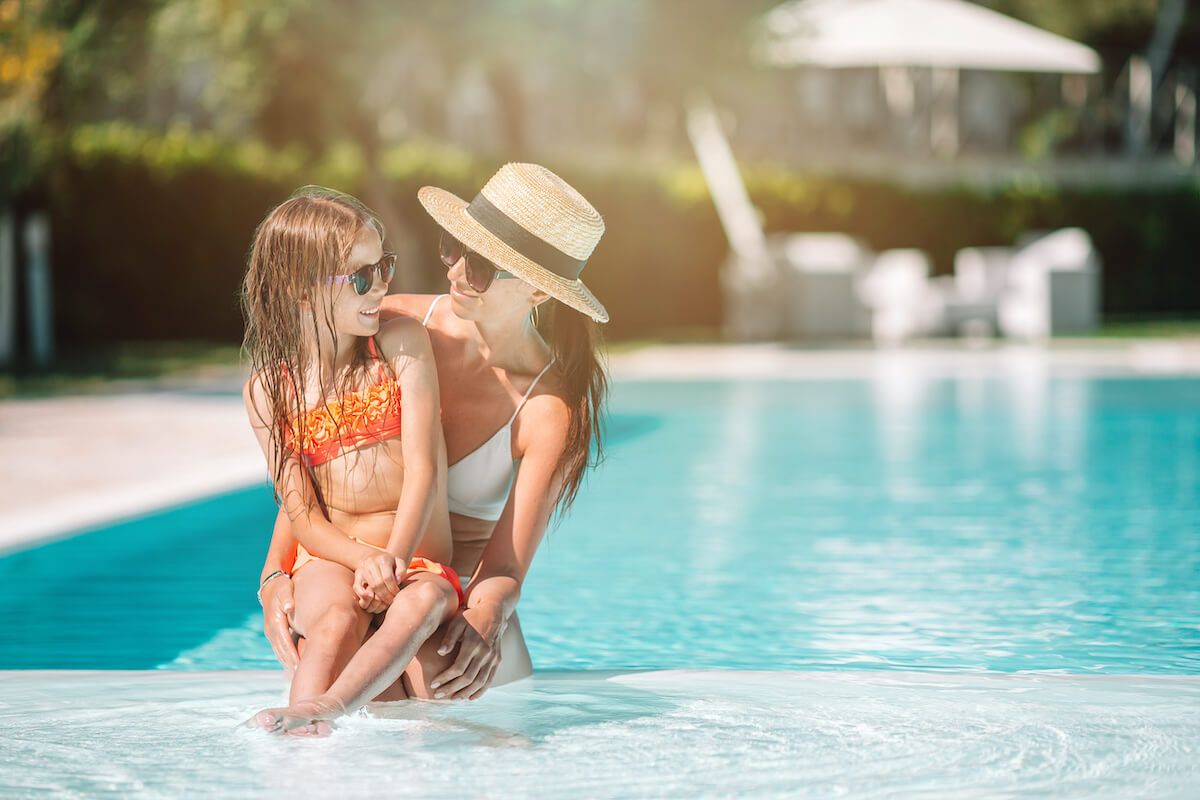 A luxury resort in your backyard? With the Resort at Sienna Springs, that dream is a reality. Combining the best elements of a waterpark and a five-star resort surrounded by palm trees and mature landscaping, the Resort at Sienna Springs is a fabulous retreat reminiscent of a tropical island.
The pool area is an adventurous escape for swimmers of all ages. Climb the two-story tower to slide down one of the two waterpark slides. For a more laidback vibe, splash around in the beach-style lagoon area. Those who prefer to lounge by the pool with a good book can find ample poolside seating or relax under shade trellises.
Brushy Lake Pool
Brushy Lake Pool is the place to be if you have young swimmers who love splashing and playing in the water. This pool has everything kids love: tot-sized play structures, animal-themed waterslides, spraying water features, and a dump bucket. And with its shallow waters, Brushy Lake Pool is excellent for younger swimmers.
But Brushy Lake Pool isn't just for kids. The deep-pool area leads to a separate swimming pool, where Sienna residents can play water sports, including water polo. Brushy Lake Pool's deeper pool also has six lanes designated for lap swimming, making it an excellent place for water fitness. Each deck has tables and seating for those who want to read or hang out by the pool.
Club Sienna Waterpark, AKA The Bucket Pool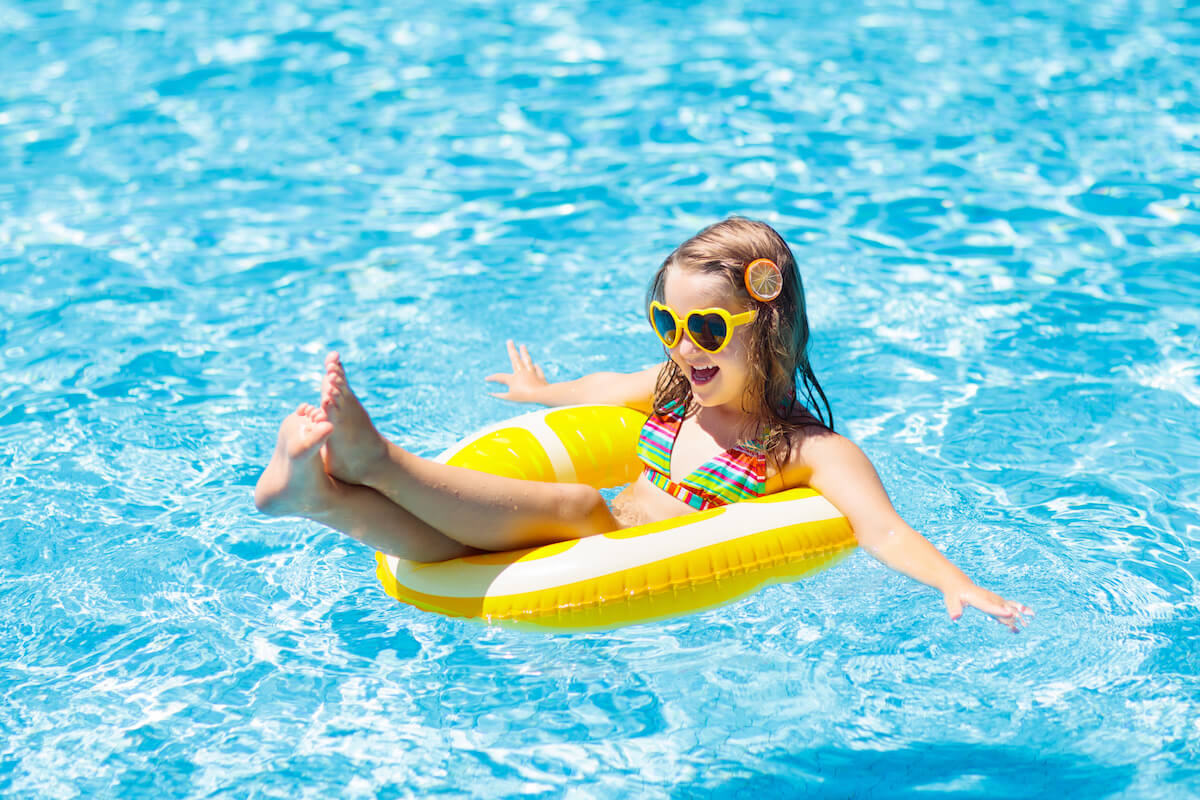 Sometimes known as "The Bucket Pool," Club Sienna Water Park is the signature feature of the 12-acre Club Sienna complex. This all-inclusive pool area has nearly everything swimmers could want in a water park, from adrenaline-speed waterslides to peaceful beach-entry lagoons and everything in between.
At the center of the water park is the two-story splash tower, where Sienna residents can zip down the waterslides. Other fun water amenities include water sprays and smaller water slides for younger swimmers.
For those who prefer to work out, Club Sienna Water Park has a heated, outdoor swimming pool designated for lap swimming. This fully equipped pool has eight separate lanes with starting blocks and diving boards, including a high dive—a perfect place to hone your swimming and diving skills. There is also plenty of seating for those who prefer to stay dry, with beach loungers and shaded seating.
Steep Bank Pool
Considered Sienna's first pool, Steep Bank Pool is where local swimmers get their start and is popular with those teaching children how to swim. Steep Bank is a tranquil pool with depths of no more than three feet, where novice swimmers can get comfortable in the water.
Beyond swim lessons, Steep Bank is a beautiful pool for playing in the water. Thanks to its shallow depths, it is also an excellent place to do water aerobics.
With its towering oaks surrounding the pool area, Steep Bank is a wonderfully serene place to swim and splash.
Enjoy Sienna's Pools Year-Round
Sienna has something for everyone who likes being in or near the water. From Sawmill Lake Club to the adventurous Club Sienna Park and everything in between, there is no shortage of five-star pools in this charming master-planned community near Houston. With every swimming experience imaginable, there is a pool for everyone to enjoy in Sienna.