Sugar Land Schools: Fort Bend ISD Schools in Sugar Land TX
Posted by Texas Real Estate Source on Thursday, January 19, 2023 at 3:40:11 PM
By Texas Real Estate Source / January 19, 2023
Comment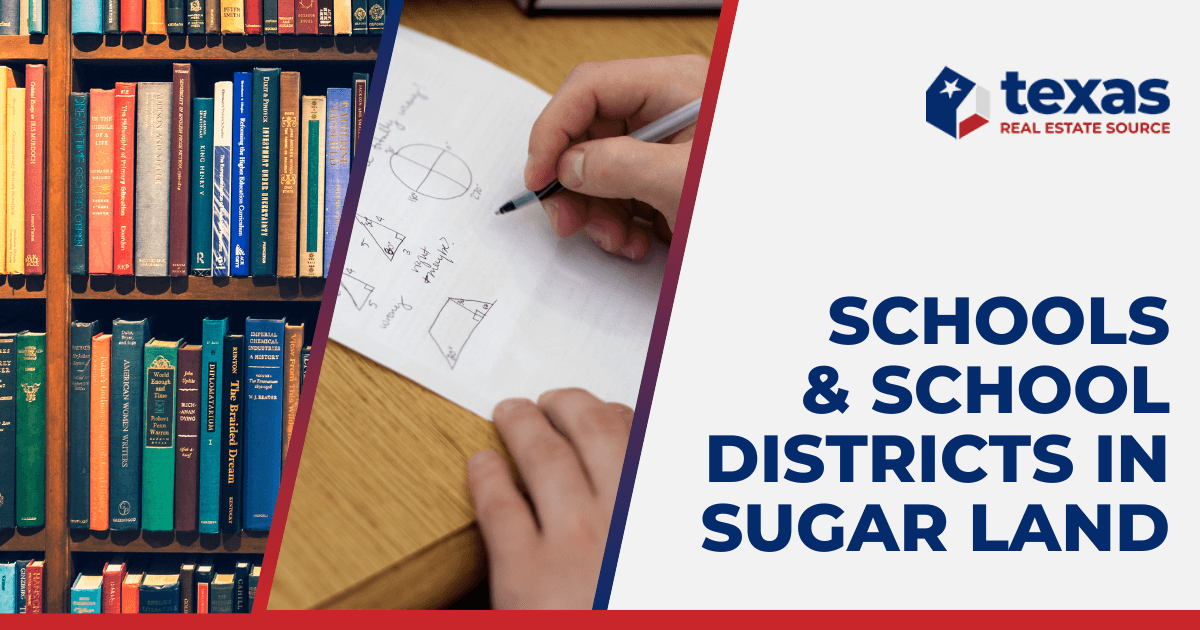 Sugar Land is located on the southwest outskirts of Houston in Fort Bend County. The location gives residents plenty of options when it comes to choosing the right school for their kids.
The majority of schools in Sugar Land are located in Fort Bend Independent School District (FBISD), though a few homes in Sugar Land, such as in the Greatwood neighborhood, may fall under Lamar CISD. From elementary through high school, the different public schools in Sugar Land give parents different options to support their student's unique educational needs. Several specialized charter schools and private schools give parents a choice in what kind of education their child receives.
Sugar Land's location also gives residents convenient access to higher education options, including community college and university. You can earn a certificate, associate's, bachelor's, and beyond at any one of the campuses in Sugar Land.
Fort Bend ISD Schools in Sugar Land TX
Fort Bend County is one of the fastest-growing counties in not just Texas, but the entire country. Fort Bend Independent School District is in the top 10 largest school districts in Texas.
FBISD consists of 82 school campuses. With 51 elementary schools, 15 middle schools, 11 high schools, and five specialty schools, the district serves over 78,000 students.
Sugar Land has 17 elementary schools serving kindergarten through 5th grade. In addition, FBISD offers pre-kindergarten at 35 sites throughout the district.
A few popular elementary schools in Sugar Land include:
Cornerstone Elementary in the Telfair neighborhood
Anne McCormick Sullivan Elementary, one of the on-site schools in Riverstone
Commonwealth Elementary within walking distance of the Bridgewater, Sutton Forest, and Sutton Park neighborhoods
There are six public middle schools (plus a charter school) serving around 8,000 Sugar Land students in 6th through 8th grades. The middle schools in Sugar Land are:
Sartaria Middle School
Fort Settlement Middle School
Macario Garcia Middle School
First Colony Middle School
Dulles Middle School
Sugar Land Middle School
Five specialty schools that focus on specific academic, vocational, and support programs are also available in Fort Bend ISD. For example, Ridgemont Early Literacy Center emphasizes early literacy and oral language development.
High Schools in Sugar Land TX
Sugar Land has six public high schools serving 9th- through 12th-grade students.
Home of the Bulldogs, Austin High School (AHS) is located at 3434 Pheasant Creek Drive in Sugar Land. Students from Sartaria, Garcia, and Bowie Middle Schools feed into AHS. The high school serves over 2,200 students.
Bush High School (BHS) is the home of the Broncos and is located at 6707 FM 1464 just outside of the city of Richmond, Texas, about 10 miles from the Sugar Land Town Square. Crockett, Hodges Bend, and Garcia Middle School students move on to BHS. The school sees a similar enrollment to AHS, with over 2,200 students.
Clements High School (CHS) is at 4200 Elkins Road in Sugar Land. The home of the Rangers, CHS serves over 2,500 students. Students from First Colony and Fort Settlement Middle Schools attend this high school.
Home of the Vikings, Dulles High School (DHS) serves over 2,300 students. The high school is located in Sugar Land at 550 Dulles Avenue. Dulles Middle School students feed into DHS.
Kempner High School (KHS) is located at 14777 Voss Road in Sugar Land. Their mascot is the Cougar. KHS serves over 2,000 students. Students feeding into KHS are from Sugar Land, Garcia, Sartaria, and First Colony Middle Schools.
Travis High School (THS) is home of the Tigers and is located at 11111 Harlem Road, Richmond, Texas. The high school serves over 3,000 students that come in from Bowie, Sartaria, Hodges Bend, and Crocket Middle Schools.
Elementary School
Middle School
High School
Cornerstone >>
Sartatia (40%) >>
Clements
Colony Meadows >>
Commonwealth (50%) >>
Fort Settlement (65%) >>
Austin Parkway (25%) >>
Colony Bend >>
Settlers Way (65%) >>
First Colony (40%) >>
Walker Station >>
Sartatia (35%) >>
Austin
Oyster Creek >>
Lakeview (45%) >>
Madden (5%) >>
Holley (2%) >>
Fleming (15%) >>
Malala (75%) >>
Garcia (75%) >>
Jordan >>
Seguin >>
Mission West (90%) >>
Patterson (50%) >>
Crockett >>
Bush
Holley (98%) >>
Mission Bend >>
Mission Glen >>
Mission West (10%) >>
Hodges Bend (75%) >>
Oakland >>
Neill >>
Pecan Grove >>
Patterson (50%) >>
Bowie >>
Travis
Brazos Bend >>
Sartatia (25%)
Madden (95%) >>
Malala (25%) >>
Garcia (25%)
Lakeview (55%) >>
Sugar Mill >>
Townewest >>
Barrington Place (35%) >>
Drabek >>
Sugar Land >>
Kempner
Fleming (85%) >>
Hodges Bend (25%) >>
Dulles >>
Meadows >>
Highlands >>
Lexington Creek >>
Barrington Place (65%) >>
Dulles >>
Dulles
Charter Schools Near Sugar Land TX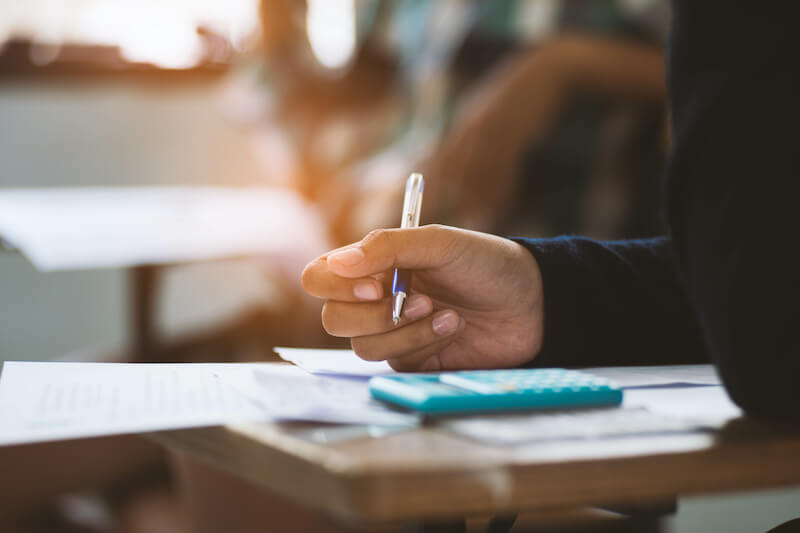 Somewhere between public schools and private schools, charter schools are tuition-free and accountable to their public school district, but have flexibility to offer specialized curricula. There are several charter schools in the Sugar Land area.
Harmony Public Schools serve Sugar Land by giving parents a choice in their student's education. From elementary through high school, these charter schools offer education centered around STEM subjects—science, technology, engineering, and math. Harmony Science Academy serves kindergarten through 5th grade. Middle school students from 6th through 8th grade attend Harmony School of Excellence. Finally, Harmony School of Innovation serves 9th- through 12th-grade high school students.
The School of Science and Technology Sugar Land is another STEM-based charter school. Arrow Liberation Academy also has a campus in Sugar Land. This charter school supports students in kindergarten through 6th grade.
KIPP Academy has campuses located throughout Houston. Students from kindergarten through high school can apply to attend one of the KIPP Academy public charter schools. KIPP takes a holistic approach to learning and is not focused on any one particular academic area.
Private Schools in Sugar Land TX
Sugar Land also offers several private school options to parents looking for a choice in their child's education. The Honor Roll School is a private school with a campus at 20417 S University Boulevard near the popular Riverstone master-planned community for students 2 years through Kindergarten. Their main campus for students two years through 8th grade is at 4111 Sweetwater Boulevard in Sugar Land.
Cornerstone Christian Academy (CCA) is a faith-based private school at 2140 First Colony Boulevard in Sugar Land. Serving students in preschool through 8th grade, CCA supports both academic and spiritual development in students.
Riverbend Montessori School is located at 4225 Elkins Road in Sugar Land. The Primary Class teaches foundational skills using the Montessori Method of teaching and serves students 3 years through kindergarten. The elementary school serves 1st through 6th grades.
Fusion Academy Sugar Land, located at 13440 University Boulevard, Suite 260, is a unique private school offering a one-on-one approach to education. They specialize in supporting middle and high school students with varied learning needs and abilities.
St. Laurence Catholic School (SLCS) is another faith-based private school option. This school serves students in pre-kindergarten through 8th grade. Their curriculum is STREAM-focused—science, technology, religion, engineering, arts, and math.
Universities and Colleges in Sugar Land TX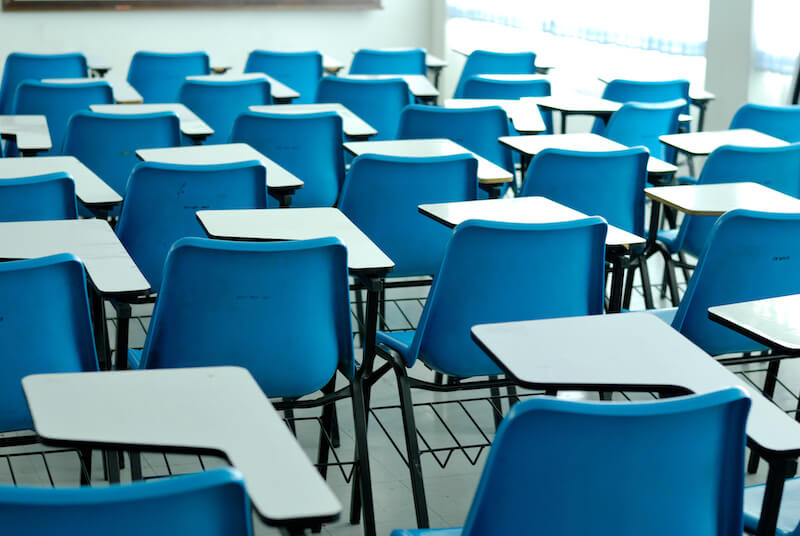 Houston Community College (HCC) is an open-admission public community college with several campuses around Sugar Land. Many high schools in the area have partnerships with HCC to offer students dual credit courses.
Located at 13622 Stafford Road, the Houston Community College campus in the city of Stafford provides students with additional course options. Students can earn Associate in Arts or Associate in Science degrees in Engineering & Math, Science, Technology, Social & Behavioral Sciences, and Humanities & Education.
The HCC Brays Oaks Campus is located at 8855 W Bellfort Boulevard. This location offers training in I.T. disciplines like artificial intelligence, cybersecurity, digital gaming and simulations, and other in-demand technology programs.
The University of Houston at Sugar Land is at 14000 University Boulevard. This UH campus offers 10 undergraduate degrees, 10 master's programs, and two doctoral in education degree programs. The Sugar Land campus also offers a few nursing degree options.
North American University is located at 11929 W Airport Boulevard. This a small private non-profit university that offers Bachelor of Science degrees in Business Administration, Criminal Justice, Computer Science, and Education. The master's degrees include a Master of Business Administration, a Master of Science in Computer Science, and five separate Master in Education tracks.
Ready to Learn in Sugar Land?
Whether public, private, or charter school, those moving to Sugar Land can explore plenty of education options to suit their needs. And with so many higher education options in the area, residents don't have to leave Sugar Land to earn a certificate or degree. Houston Community College and the University of Houston have campuses nearby, so commuting to college is easy and convenient.