Things to Do in Sugar Land TX: Fun Activities For This Weekend
Posted by Texas Real Estate Source on Thursday, August 18, 2022 at 8:37 AM
By Texas Real Estate Source / August 18, 2022
Comment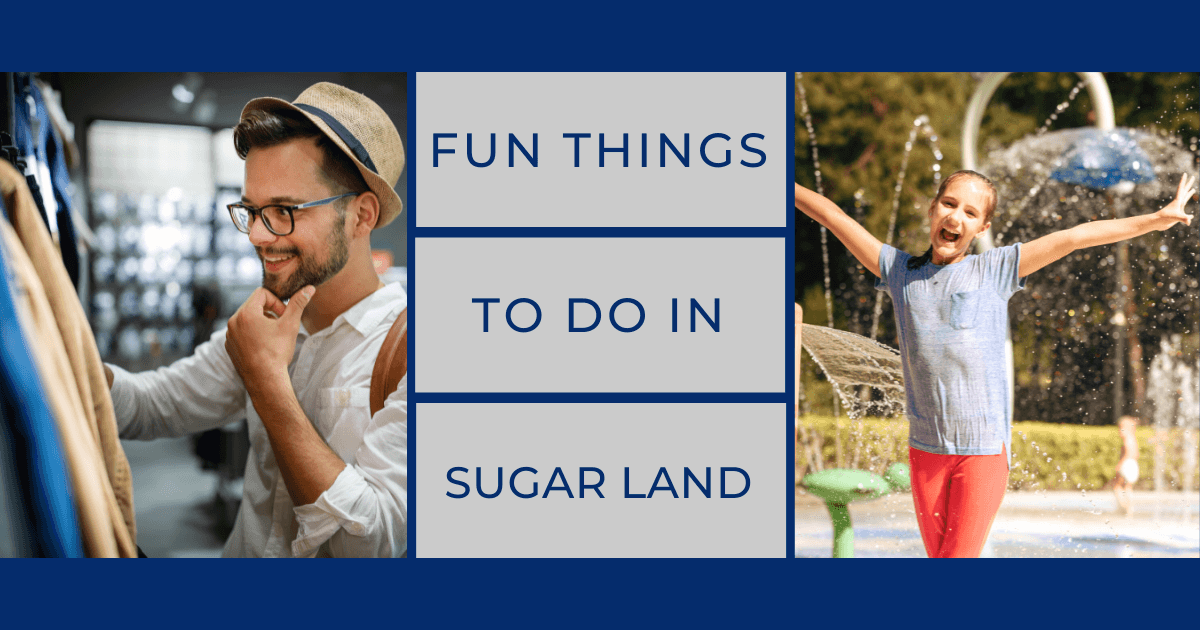 Located southwest of the city of Houston, Sugar Land is one of the area's most beautiful cities, with historic landmarks, picturesque neighborhoods, and stunning green spaces. Just 20 minutes from downtown Houston, the city of Sugar Land is the most populated city in Fort Bend County, with a population of over 118,000 residents. It's popular with visitors, too—Sugar Land welcomed over 355,000 visitors in the past year, and it seems to be catching more attention recently. It's easy to understand why, with its big-city amenities and charming, small-town ambiance.
From its historical landmarks to its aquariums and city parks, this Houston suburb is a well-rounded city with a lot going for it. Exploring all the things to do in Sugar Land, TX, is sure to keep you busy for quite a while.
Sugar Land Outdoor Adventures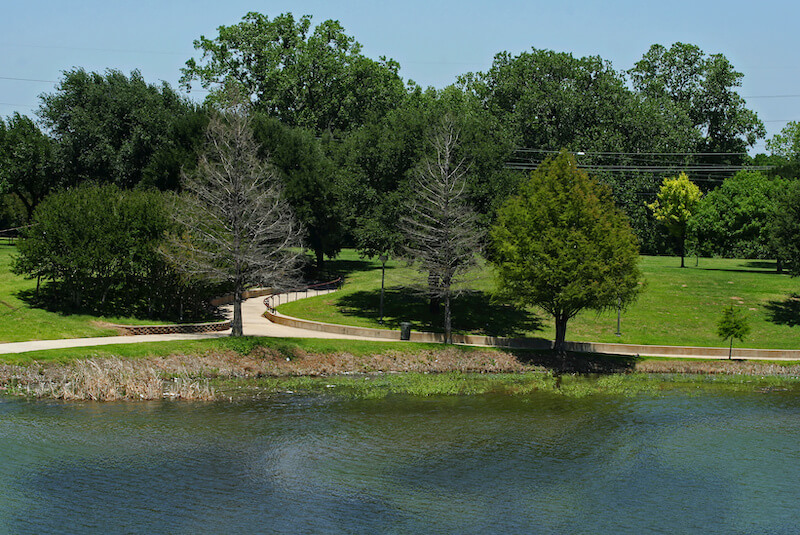 With a name like Sugar Land, it's easy to assume this town's green spaces are limited to agricultural farmlands and former sugar plantations. Yet, Sugar Land is known for its abundance of hiking trails and green spaces, offering a variety of activities to suit nearly every type of outdoor enthusiast. Here are some of Sugar Land's most popular outdoor spaces for endless adventures.
Parks
Once home to one of the nation's largest sugar plantations back in the 19th century, Sugar Land is now a beacon for outdoor enthusiasts with its many green spaces. From pristine city green spaces to lush gardens, Sugar Land is home to some of eastern Texas' best parks. Perhaps one of the area's best-known parks is Sugar Land Memorial Park, a 150-acre setting along the Brazos River. Sugar Land Memorial Park is popular for hiking, jogging, and dog-walking.
Just two miles from Sugar Land Town Square is another highly popular park, Oyster Creek Park. This stunning city park has a three-mile hiking trail, bike paths, and a charming wooden bridge.
Other area parks include:
Helen's Park
Harris County Stein Family Park
Lost Creek Park
Hermann Park Conservancy
Mayfield Park
Water Recreation
With summer temperatures reaching up to 95° F or higher during Sugar Land's warmer months, residents and visitors seek refuge in the water. Fortunately, Sugar Land has many water activities to cool things down. Like many cities in Texas, Sugar Land has many city pools for visitors to enjoy, both indoors and outdoors, in nearly every neighborhood.
In addition to swimming, Sugar Land is home to The Club at Riverstone, a recreational hub with three swimming pools, splash pads, and more. Sugar Land is also a highly popular fishing destination, with many lakes and rivers within the city limits.
Hiking & Biking Trails
As Sugar Land is well-known for its abundance of parks and green spaces, it stands to reason there are plenty of hiking and biking trails. Sugar Land boasts over 35 miles of hiking trails within the city limits. One of the area's most popular places to hike is Oyster Creek Park, a picturesque park with scenic views and a beautiful pond. Oyster Creek Park has a three-mile hiking and biking trail with multiple loops, giving visitors shorter and longer trail lengths, depending on their preferences.
Another popular trail close to the city is the Brazos River Trail, a 2.6-mile path running along the Brazos River. Other popular hiking and biking trails include Edible Arbor Trail, Cullinan Park Trail, Memorial Park's trails, and Eldridge Park's trails.
From its abundant green spaces to its many lakes and rivers, Sugar Land is an excellent place for nature lovers. One of the many reasons Sugar Land is growing in popularity is the sheer variety of outdoor adventures everyone can partake in. Sugar Land visitors don't have to go too far to find their outdoor bliss.
Sugar Land Shopping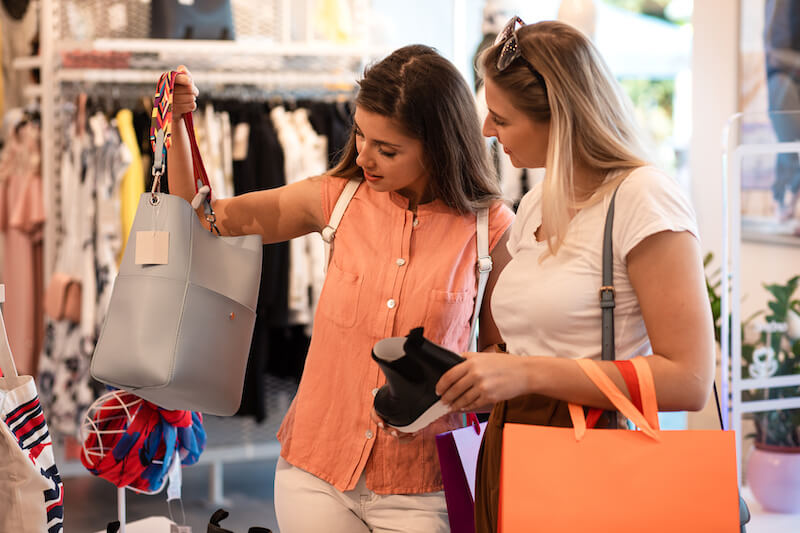 Although Sugar Land is mainly known for its historic town square, beautiful parks, and excellent museums, it also has many shopping destinations. Sugar Land has nearly everything shoppers could want, from classic boutiques to national retailers. Starting in Sugar Land's Town Square, this idyllic city center has numerous small businesses catering to shoppers, especially local boutiques and specialty stores.
In addition to charming local shops, Sugar Land is home to over 30 shopping areas throughout the city. One of Sugar Land's most popular shopping centers is First Colony Mall, with over 1,000,000 square feet of shopping and dining options. First Colony Mall is home to several national retailers, including department, apparel, and specialty stores. Other popular shopping areas include Lake Pointe Town Center and Market at Town Center.
Sugar Land Restaurants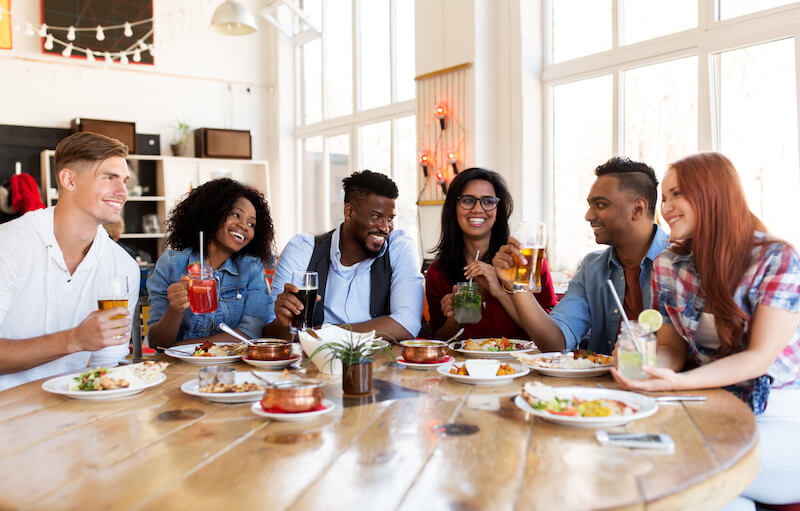 In addition to its shops and boutiques, Sugar Land has many dining choices, allowing residents to discover something new every day. Some of the area's most popular cuisines include American, Texas Barbecue, Mexican, Japanese, fresh seafood, Italian, Cajun, Mediterranean, and more. Whether diners are searching for a casual atmosphere or an upscale culinary experience, Sugar Land residents will find what they are looking for.
For those searching for a truly unique dining experience, one of the area's best restaurants is Aling's, a restaurant blending Chinese and Indian flavors to make Hakka cuisine.
Along with Aling's, some of the area's most popular restaurants include Corelli's, Fernando's, Guru Enlightened Burgers and Bowls, Japaneiro's, Keeper's Japanese Restaurant and Bar, and Live Oak Grill.
Sugar Land diners can find a variety of culinary experiences. Whether they are exploring Sugar Land Town Square or one of Sugar Land's vibrant neighborhoods, there is something to suit every taste.
Arts & Culture in Sugar Land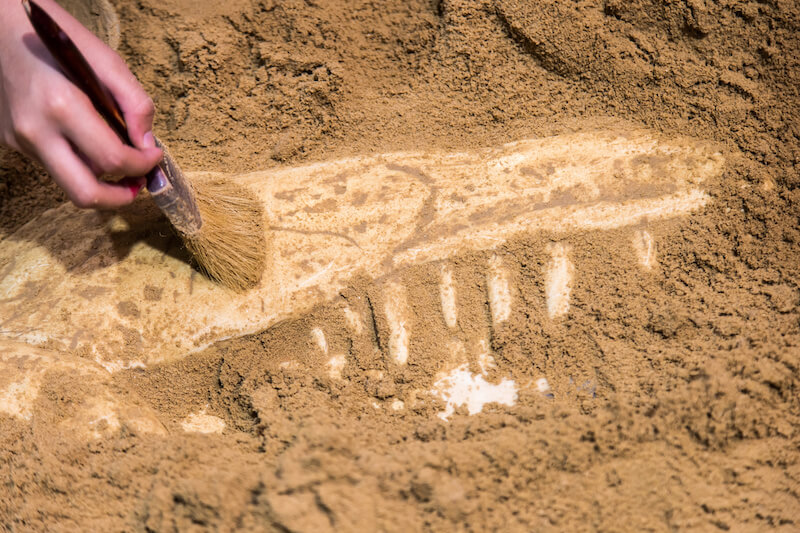 Sugar Land has many museums, galleries, and live entertainment options rivaling Houston and other large Texas cities. Be sure to check out the following Sugar Land attractions.
Museums
If you were to ask locals what some of their most significant landmarks are, chances are, many of them would say the Houston Museum of Natural Science at Sugar Land. Open Thursday through Sunday, this exceptional museum houses permanent exhibits, traveling exhibits, and interactive labs. The Houston Museum of Natural Science encourages a lifelong love of learning through its archeological digs, student labs, and more.
Along with this famous science museum, Sugar Land is home to the Wonders of Women (W.O.W), a historic museum highlighting the accomplishments of women, and the Rosenberg Railroad Museum.
Art Galleries
Along with a variety of historical and science museums, Sugar Land has a fabulous art scene, showcasing many artistic styles. Within Sugar Land Town Square, the Art Museum TX is a newly established, non-profit art institution in Fort Bend County. This museum features contemporary works by local and regional artists, making them accessible to the public.
Another popular art museum in the area is Seismique Houston's Art Experience, a one-of-a-kind immersive experience for art lovers. Voted as one of the Top 5 Immersive Experiences, Seismique has many interactive experiences for visitors to lose themselves in. Combining art, science, and fantasy, this exhibit is truly unparalleled.
Dance & Theatre
In addition to its budding art scene, Sugar Land has a thriving performing arts presence within the city. For those interested in live concerts, the Arena Theatre is one of the area's most iconic venues. Not only is it one of the oldest music venues in Sugar Land, but it's also one of the most established in Texas, with many classic and contemporary musical acts performing there. One of the area's most eclectic performers can be found at Inspiration Stage, a national award-winning performing arts studio promoting personal and creative expression. Inspiration Stage hosts many productions throughout the year.
Sugar Land Nightlife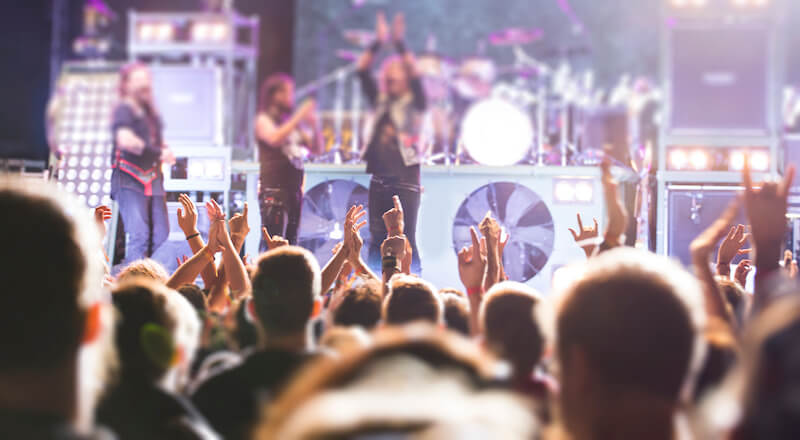 On the surface, Sugar Land seems like a calm, serene city just outside of Houston. While this is true, this dynamic city has more than meets the eye. With a thriving nightlife scene, some of the best fun happens at night.
Calling all sports fans! The Sugar Land Space Cowboys take their games to the stars. A professional minor league baseball team, the Sugar Land Space Cowboys play at Constellation Field and is highly popular with locals.
While sports are one of Texan's favorite pastimes, live music is a close second. Located just outside of Houston, Sugar Land residents have access to some of the best music venues in the state. In addition to the live performances at the Arena Theatre, Smart Financial Centre is a popular music venue situated in Sugar Land. From rock concerts to tribute shows, Smart Financial Centre has tons of performances throughout the year. Sugar Land also hosts many live performances and music festivals in Sugar Land Town Square.
Have Fun in Sugar Land Today
From its stunning city parks to its picturesque town square, Sugar Land has much to offer its residents and visitors. This sweet suburb is a dynamic, vibrant city with a lively culture and serene green spaces. To fully take in all of Sugar Land's sights, hop on a trolley to explore this beautiful, historic city.