Green Homes: 5 Ways Homebuilders Are Promoting Sustainability
Posted by Texas Real Estate Source on Saturday, February 19, 2022 at 1:15 PM
By Texas Real Estate Source / February 19, 2022
Comment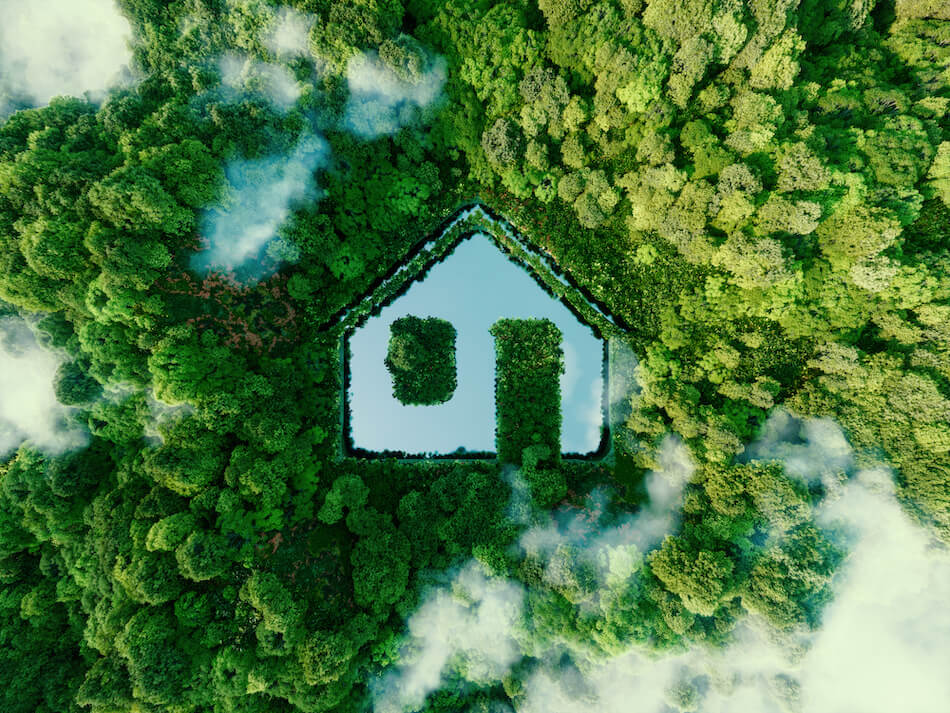 As more people become interested in sustainability, homebuilders are responding with eco-friendly construction methods, materials, and home designs. Once a futuristic concept, sustainable homes are becoming the norm. Keep reading to discover five trends in sustainable home construction and ways homebuyers can go green.
Harnessing Solar Power in Home Design
Solar power is becoming an increasingly popular way to power homes and businesses. In recent years, the cost of solar panels has become far more affordable, making this renewable energy source a hot topic. Homebuilders are starting to take advantage of this by designing homes that use solar energy. From rooftop panels or even traditional-looking solar shingles to solar-powered water heaters, there are many ways to incorporate solar power into a home's design, with even more innovative ways to harness solar power on the horizon. Passive solar power can even be as simple as having south-facing windows to save on heating costs by catching more sunlight.
Using Recycled and Sustainable Materials
Sustainable materials can be easily renewed or reused and include bamboo, cork, wool, steel, and reclaimed wood. Homebuilders are starting to use these materials more to reduce the environmental impact of construction. Additionally, many sustainable materials are more affordable than traditional materials. For example, choosing a locally sourced hardwood is typically far less expensive than acquiring exotic hardwoods such as ipe, not only because they're typically more common but also because of transportation costs.
Other sustainable materials used in home design may include, but are certainly not limited to:
Carpeting made from recycled plastic
Rubber in roof tiles and flooring
Cellulose insulation made from recycled paper
Recycled glass tiles
Engineered hardwood, which uses less wood to get the same effect
Many sustainable options for flooring and decoration come in a wide variety of colors and patterns, and these materials are sometimes even more durable than their traditional counterparts.
Net-Zero Homes
The most ambitious of all green constructions, net-zero homes aim to eliminate the carbon footprint by producing as much energy as is consumed. This is done by combining a variety of measures such as using energy-efficient appliances, solar panels, efficient insulation and windows, and high-ROI smart technology upgrades that can regulate energy use. Some net-zero homes are even built to be self-sufficient in water usage.
Building with Green Standards
To make it easier for homebuyers to identify sustainable homes, many homebuilders choose to build and certify their homes according to green building standards. The most common green building rating system is LEED, or Leadership in Energy and Environmental Design. Buildings go through a verification and review process designed specifically for that type of structure, whether residential, business, or even entire neighborhoods or cities, and earn points toward different levels of LEED certification, up to the Platinum level.
Energy-Efficient Home Upgrades
Appliances with an ENERGY STAR rating are just the tip of the iceberg when it comes to potential high-ROI home improvements for energy efficiency. Windows with double panes and Low-E glass, water-saving low-flow faucets and fixtures, and smart thermostats are all simple things to include in a new construction home build or upgrade into an existing home. Still, they're easy ways to reduce the amount of energy a home uses daily. Installing insulation and weatherstripping in areas that didn't have them before, switching to a tankless water heater, swapping out incandescent bulbs for LED lights, and even adding ceiling fans can significantly impact overall energy consumption.
Go Green with an Eco-Friendly Home
Homebuyers have many options when it comes to choosing a green home. By considering some or all of the measures listed above, they can be sure that the home they buy will not only be beautiful and comfortable but environmentally friendly as well.