Top 5 Emerging Home Design Trends in Texas
Posted by Texas Real Estate Source on Saturday, February 12, 2022 at 11:20 AM
By Texas Real Estate Source / February 12, 2022
Comment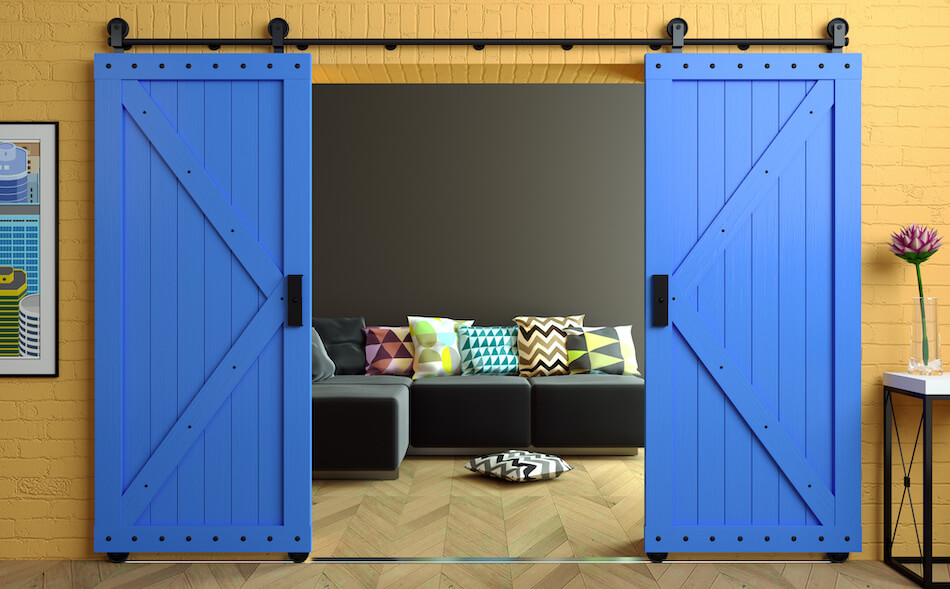 Diverse home design trends abound throughout Texas! From red brick homes to modern mansions, sprawling ranches to urban lofts, the architecture in Texas varies as much as the landscape does between the Dallas area and the city of Austin. Even the Whataburgers are designed to be on every street corner. At least it feels that way. Jokes aside, home design in Texas incorporates a desirable blend of timeless charm and modern edge.
Texans need to move fast to keep up with the latest trends and high-ROI home improvements. Want to update your house to meet the latest Lone Star style? Keep reading to learn all about the top emerging home design trends in Texas.
Natural Materials: Include the Beauty of Texas in Your Home​
Builders have used natural materials in homes in Texas for years—even the Alamo is constructed from locally quarried limestone.
Natural materials have become increasingly popular recently because they're warm, inviting, durable, and stylish. As a result, they're a welcome addition to any home in Texas.
If you're interested in incorporating natural materials into your home design, here are some tips:
Use wood, stone, or tile instead of carpeting in your living room.
Use brick to create a lavish-looking fireplace, interior, or exterior.
Use natural fibers like cork, straw, bamboo, and wood in place of traditional flooring.
Use concrete for patio areas and driveways instead of gravel or asphalt
Outdoor Living Spaces Are Essential to Texas Homes
Whether you're looking to bask in the Texas sun or chill out in the pool, outdoor living spaces are the next big thing.
Outdoor living spaces offer many benefits, including a beautiful view, fresh air, and an escape from the hustle and bustle of daily life. Most importantly, outdoor spaces provide homeowners a place to relax with family or throw an at-home tailgate for your favorite Texas football team.
There are many ways to incorporate outdoor living spaces around your home. Improving outdoor living space with gardens or landscaping is a great way to make the best of the room. Some homeowners build decks, patios, porches, and balconies. Others may add outdoor kitchens to satisfy their cravings for some authentic Texas BBQ. Whatever you choose to do, it's essential to work with landscape contractors that put your best interests first. With the right assistance, you can turn your backyard into a private oasis.
Eco-Friendly Homes: Save Money & Preserve Your State
Texans are no strangers to sustainable construction trends. Texas has already been living life green, from the recycled lights illuminating Minute Maid Park in the city of Houston to the Eco Station exhibit at the Houston Children's Museum.
Eco-friendly homes save property owners money because they use less water and fewer resources than traditional homes. In addition, eco-friendly homes sometimes require less maintenance.
When you build green homes, you're saving money and protecting the environment, but you're also improving the quality of life for yourself and your family. Be sure to include these features in an eco-friendly home:
Energy Efficient Windows
Water-Saving Faucets
Harnessing Solar Power
Energy Star Appliances
Water Conservation Features
Fill Your Home With Texas Colors
Colorful homes are another trend that is taking off. They represent the latest in interior design. If you're looking to be unique, this is the perfect approach.
Color choices can be a great way to express yourself and show off your style. In addition, colors such as bright reds, greens, yellows, and maverick blue can ‌create a sense of happiness and joy within the home.​
Homeowners use bold colors to bring out their personalities and create a feeling of warmth and comfort. From Texas sunsets to fields of bluebonnets, Texas offers a vibrant palette to incorporate into your home design.
By updating the colors of your home, you can bring out the owner's personality, making the house appear more inviting and comfortable.
Create Concept Floor Plans the Size of Texas
They say everything is bigger in Texas, so it is no surprise that open concept floor plans are trendy. Open spaces where furniture is placed against walls rather than designated rooms characterize this type of plan. This gives the appearance of a much bigger and more spacious home.
This style is perfect for households with multiple members, as it allows everyone to move about the house quickly without bumping into each other. It's also a popular choice for those who enjoy entertaining guests. As a result, guests don't feel crowded in the living room, dining room, kitchen, or other spaces.
Design Your Texas Dream House
Home design trends change every year. As the industry continues to strengthen, home design trends keep shifting. As a result, the popular home design trends this year differ from those that were popular last year. Therefore, it's essential to stay aware of the latest home design trends to ensure you have an edge when designing your next project.
This includes utilizing natural materials, creating outdoor living spaces, eco-friendly homes, adding color, and having an open concept floor plan. Stick with these tips to embody Texas style at home.