Schools in The Woodlands: Conroe ISD & Other School Districts
Posted by Texas Real Estate Source on Tuesday, April 25, 2023 at 5:01:09 PM
By Texas Real Estate Source / April 25, 2023
Comment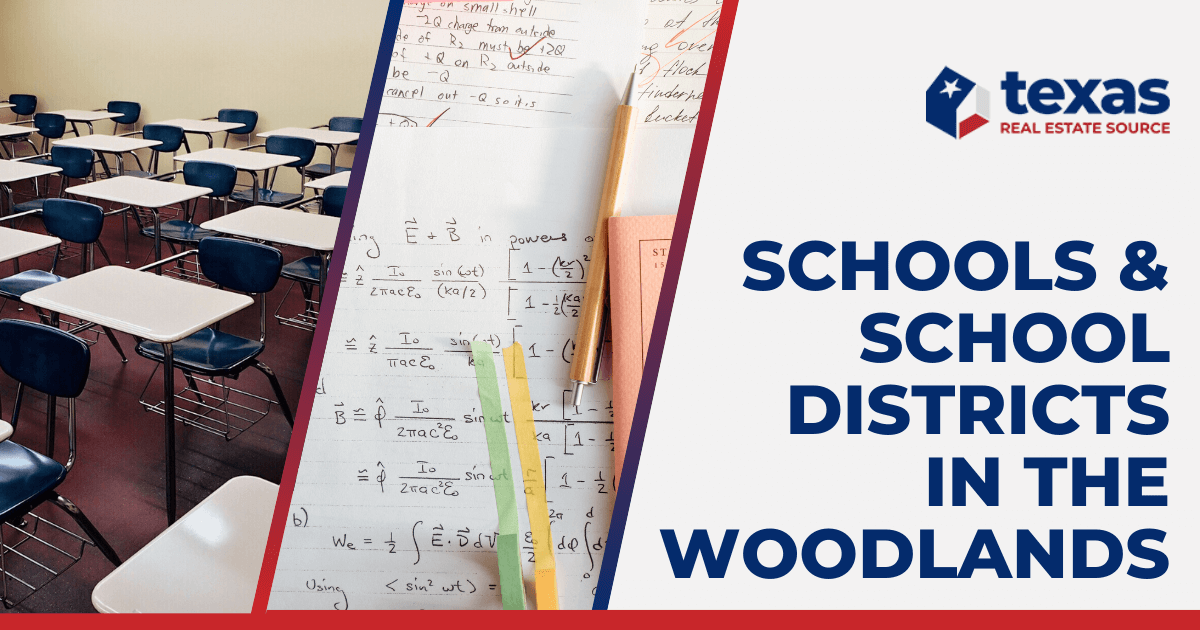 Welcome to The Woodlands, TX, a master-planned community located just north of Houston. If you're considering moving to The Woodlands and your household includes anyone school-age (including higher education!), you're in the right place.
The Woodlands community is home to a wide variety of schools, from three different public school districts to private schools, online schools, preschools, and college opportunities. Whether you're a parent looking for the best school for your child or a student seeking higher education or continuing education opportunities, this guide is your first step to exploring schools in The Woodlands.
Public School Districts Serving The Woodlands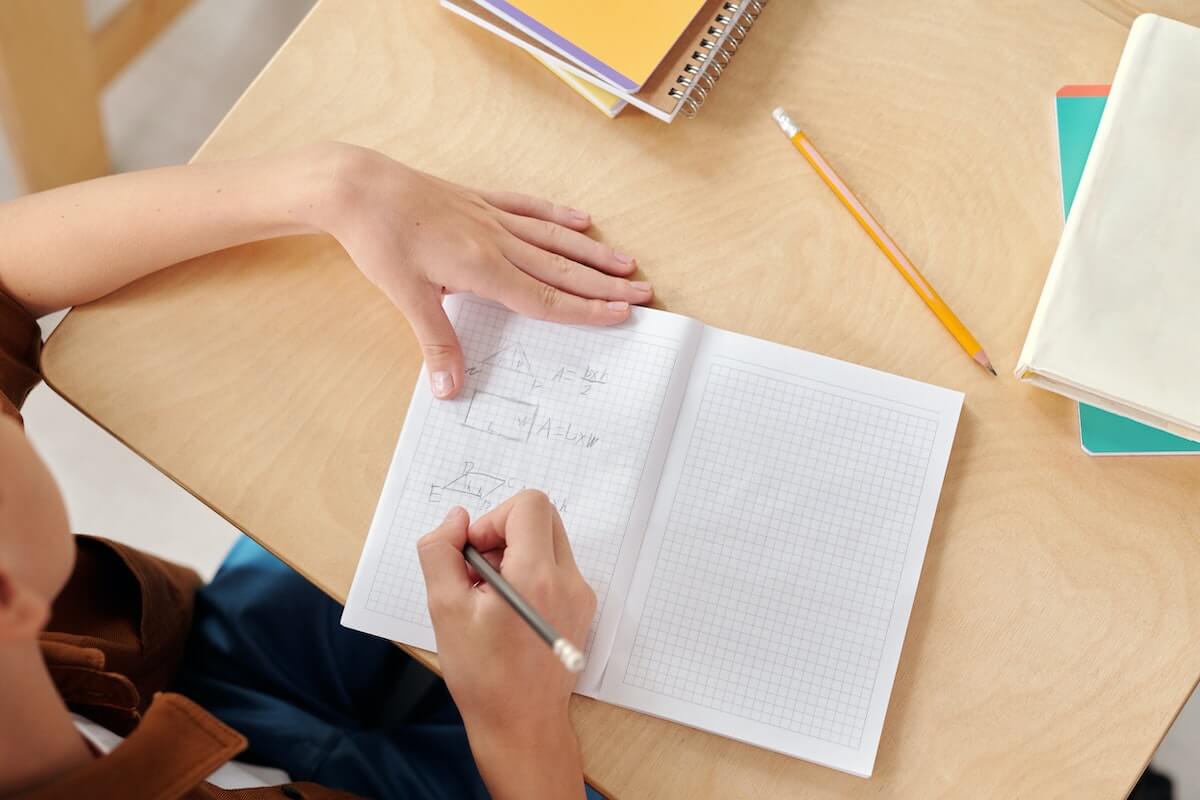 While the majority of schools in The Woodlands are managed by Conroe ISD, three different school districts have campuses in the township. These are Conroe ISD, Magnolia ISD, and Tomball ISD. If your student is in grades 6–8, note that middle schools in The Woodlands are generally, but not always, split into intermediate schools for grades 5–6 and junior high schools for grades 7–8.
Conroe ISD
Conroe ISD oversees schools in several cities, including The Woodlands, Conroe, and Shenandoah. This district is relatively large, with a total of 67 campuses throughout its 348 square miles, including 11 of the elementary schools in The Woodlands. Conroe ISD educates roughly 71,000 students each year.
Students can explore a variety of interests at any Conroe ISD school. The district is also home to a few high school campuses that offer special programs for academic pursuits. These include:
Academy of Science and Technology
Academy for Science and Health Professions
Academy for Careers in Engineering and Science
Magnolia ISD
Magnolia ISD schools serve the far northwest and western sides of the township, including the western edge of Sterling Ridge, one of the most popular neighborhoods in The Woodlands.
This district covers 150 square miles with 16 campuses. Roughly 14,000 students receive education in the district. Magnolia ISD is the only Montgomery County district to offer the International Baccalaureate Program, which aims to prepare high school juniors and seniors for college.
Magnolia ISD offers elementary, intermediate, junior high, and high schools in The Woodlands. The district's two high schools are Magnolia High School and Magnolia West High School. They offer ample opportunities for academic achievement, team sports, art, music, and much more.
Tomball ISD
Residents of the Creekside Park and Carlton Woods areas are served by schools in Tomball ISD.
Tomball ISD oversees 22 campuses over 83 square miles. Almost 22,000 students attend Tomball ISD schools.
One of Tomball ISD's unique schools is Tomball Star Academy. One wing of the campus features an Early College High School, or ECHS. The other is a P-TECH program. This stands for Pathways in Technology Early College High School.
Private Schools in The Woodlands
There are many private schools in and around The Woodlands for you to consider. Some focus on education through religious enrichment. Others cater to students with specific interests. The Woodlands' private schools offer plenty of choices and emphases.
Some of The Woodlands' religious private schools include:
The Woodlands Methodist School
The Woodlands Christian Academy
Legacy Preparatory Christian Academy
St. Anthony of Padua Catholic School
These schools include religious activities as part of the curriculum. Additionally, these campuses offer academic programs, sports, music, and fine art.
One unique type of private school is the international school, such as Cunae International School and Esprit International School, which bring an innovative learning style to The Woodlands students. Both schools educate students from Pre-K to 12th grade and allow students in The Woodlands to learn about world cultures and expand their skill sets.
Fusion Academy is an interesting private school in The Woodlands. This campus accepts students in grades 6 through 12 and offers a one-to-one teaching approach. This way, each student gets a high level of attention. Fusion Academy offers online and in-person options for students. It also provides tutoring and mentoring for students.
The John Cooper School is a secular Pre-K through 12th-grade private school in The Woodlands. This campus only accepts just over 1,000 students to keep class sizes small. In fact, the Cooper School maintains a student-teacher ratio of 11:1. In addition to academics, the school provides plenty of ways to get involved on campus. Students can participate in clubs, on-campus organizations, and community service opportunities.
Preschools in The Woodlands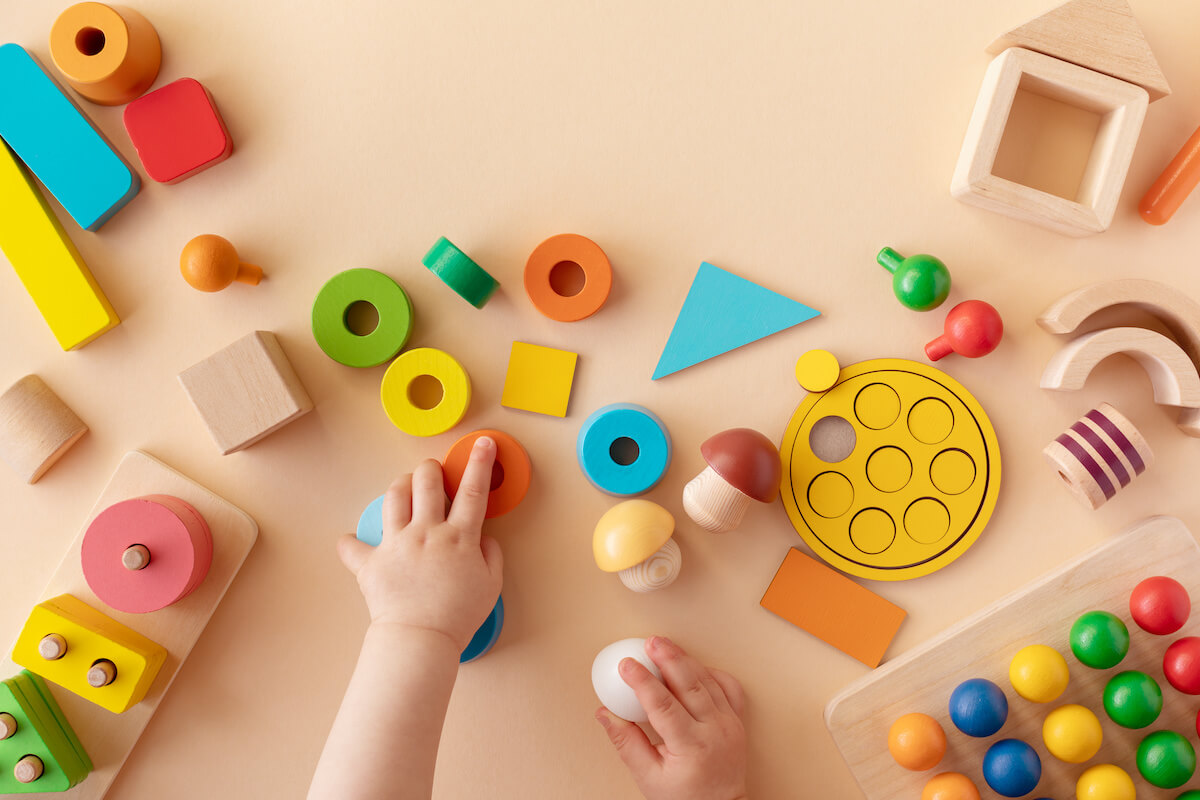 Preschools in The Woodlands serve a range of teaching philosophies, from religiously-affiliated schools to Montessori. There are many options, so take some time to explore which best suits your child.
Primrose Schools have several locations throughout The Woodlands. They follow a "Balanced Learning" approach, using child development research to build their curricula.
The Spanish Schoolhouse in Tomball offers language immersion programs for students in preschool through weekly after-school programs for elementary school students.
The Kangaroo Forest Early Childhood Center serves children ages six weeks to 12 years and offers online learning for students ages 5–12.
The Woodlands also has several Montessori preschools, including Greystone House Montessori and Hope Montessori School.
Colleges & Universities Near The Woodlands
The Woodlands residents have easy access to several different colleges and universities. There are several colleges and universities within a few minutes of The Woodlands' city center. In addition, The Woodlands is roughly 30 miles from central Houston, so residents of the township can typically reach most of Houston's post-secondary educational campuses in an hour or less.
The Montgomery/The Woodlands campus of Lone Star College is the most convenient for residents of The Woodlands. This campus is four miles north of the township's center. Nearby Interstate 45 makes it easy to access LSC with only minutes of driving from The Woodlands neighborhoods.
LSC Montgomery offers many different fields of study for students to explore. Students can obtain certificates, associate degrees, and bachelor's degrees. Some common degree programs taught at the Montgomery campus include biology, business, computer programming, mechanical engineering, medical specialties, and political science, among others. The campus also provides degree planning services to help students choose their path.
Lone Star College's Tomball campus is also easily accessible for residents of The Woodlands. This campus offers many of the same educational opportunities as LSC Montgomery, though the programs offered do differ slightly, so it's worth taking a look at both. Students can also take summer classes to advance their degree progress.
Sam Houston State University features a campus in The Woodlands. At this campus, students can achieve a variety of degrees and degree types. Some of these include undergraduate, master's, and doctoral degrees, as well as certifications.
Students who attend programs at SHSU's The Woodlands Center can study subjects like finance, marketing, nursing, education, and more. The Woodlands Center also hosts social opportunities on campus, including clubs and recreational sports.
Ready to Start Learning in The Woodlands?
There's no shortage of school choices in this vibrant community. Whether you're looking for a specialized academic experience or just want to know the lay of the educational land, you're sure to find a school in The Woodlands that meets your needs.
Ready to find your dream Woodlands home? Reach out to The RealFX Group at (512) 956-7390 to contact an experienced local real estate agent and discover your new Woodlands home today.