8 Reasons to Love Sienna Texas: Amazing Pools, Schools & More
Posted by Texas Real Estate Source on Thursday, September 15, 2022 at 9:38 AM
By Texas Real Estate Source / September 15, 2022
Comment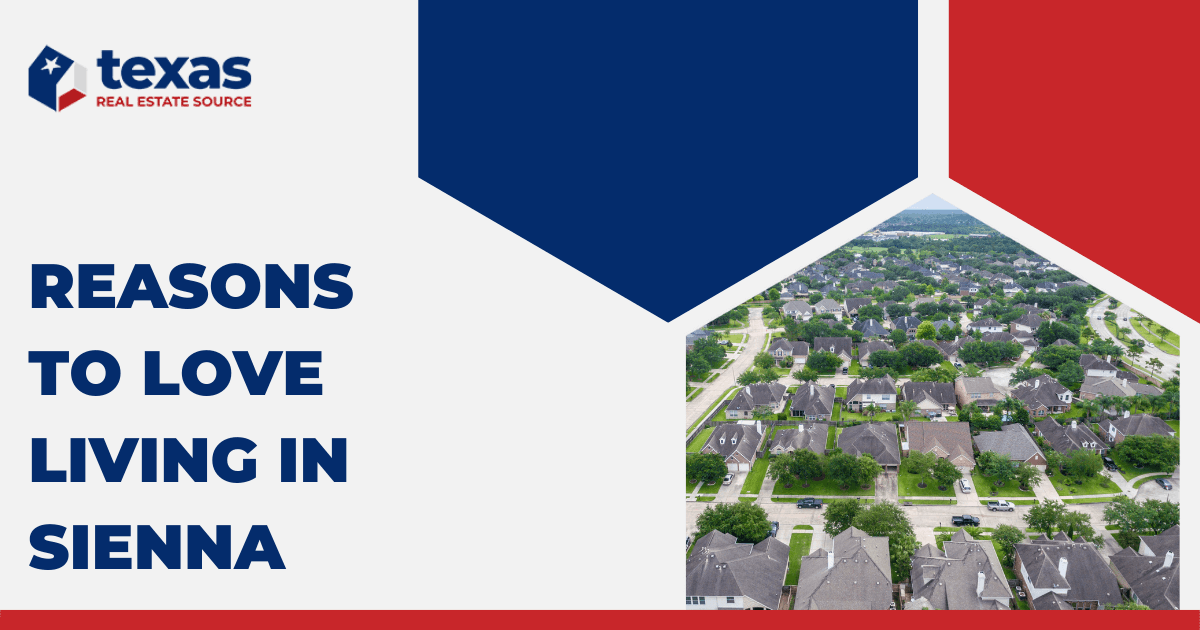 Nestled in scenic Missouri City, the Sienna community is an award-winning group of neighborhoods. Its 10,800 acres supply an authentic hometown feel close to big-city amenities. This top master-planned community near Houston features easy access to the Fort Bend Parkway and every convenience and amenity the parkway provides. Outdoor activities and beautiful homes are just a few of the many good reasons to love living in Sienna.
Sienna's Ideal Location
Sienna's location in Missouri City gives residents access to everything that makes the location ideal. The community is just 17.9 miles via US-90 from the city of Houston and six miles from the city of Sugar Land, which has outstanding amenities like parks, shops, museums and exhibits, entertainment venues, and more.
The employment opportunities for Sienna residents are ample. Some of the area's top employers and notable companies include:
Sysco
Wells Fargo
Walmart
Frito-Lay
Texas Medical Center
United Parcel Service
Marathon Oil
Kinder Morgan
From manufacturing jobs to health care opportunities and everything in between, the employment outlook for the Fort Bend County area is promising.
Sienna's Wonderful Amenities
What makes this community one of the best places to live in Texas? Ask any resident, and you'll get all kinds of answers about an exciting variety of amenities, all within the community.
Outdoor Recreation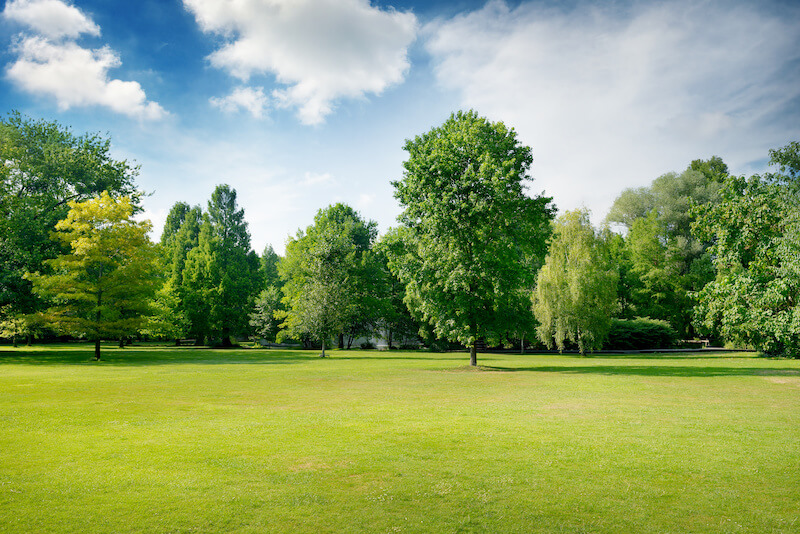 Those who love spending time in nature can rejoice at the expanse of rest spots, picnic areas, golf courses, and playgrounds in Sienna—not to mention the ribbons of paths and trails connecting neighborhoods and residents with the outdoors.
Some of the best recreational areas in Texas are within Sienna. Enjoy an afternoon at Camp Sienna Baseball Complex, spend the evening listening to live music at Mount Logan Party Lawn, and enjoy the sights and sounds of Labyrinth Park in Paradigm Cove.
Golf courses abound within Sienna and throughout the surrounding area. Spend some afternoons on the greens at the award-winning Sienna Golf Club or any of the nearly three dozen other golf courses within 20 miles of Missouri City.
Mill Crossing Community Lawn is always busy with activities and events for residents of all ages, and there are several children's playgrounds throughout the community.
Kids flock to the refreshing Sawmill Lake Club Sprayground, and Club Sienna has everything from a swimming pool with a beach entrance and a workout facility to tennis courts and open fields.
Sawmill Lake Club is also a favorite retreat for Sienna residents, offering a ballroom, outdoor patio, lakeside fire pit, lobby, social bar, and more.
Pools & Water Park
There are many pools in Sienna for residents to cool off in during the hot Texas days. Sawmill Lake has a club pool surrounded by lush landscaping, tanning shelves, and poolside seating. Additionally, Brushy Lake Pool has toddler-sized water features and play structures settled in shallow pool waters. Steep Bank Pool is similar, with depths of three feet or less.
Club Sienna Water Park features a splash tower and zero-entry lagoon. The twisting water slides are resident favorites, and kids love the giant play structure. There is also a heated lap pool and more at the 12-acre complex.
Shopping
Whether big-box stores, shopping centers, or holiday crafting markets, there are plenty of shopping options for residents of Sienna within the community and nearby.
Residents can head to any one of the nearby centers like Township Square Center, Pearland Town Center, The Galleria, and The Village at Riverstone. Sugar Land Town Square is another hot shopping spot, as are Highland Village and several other shopping centers.
Sienna often holds artisan markets and craft events, including the highly anticipated annual Gingerbread Market at Sawmill Lake Club in October.
Golf
Anyone who enjoys a great game of golf will find they have everything they need when they live in the Sienna community. Sienna Golf Club is rated as the best course near Missouri City, which is quite impressive considering that there are 34 golf courses within 20 miles!
Sienna Plantation Course is an 18-hole, semi-private, regulation-length course designed by Arthur Hills, ASGCA. Sienna Golf Club is open seven days a week and offers residents and club members quality social activities and award-winning golf.
Other popular golf courses in the surrounding areas include Quail Valley's La Quinta Course, the El Dorado Course, the Hermann Park Golf Course (the oldest in the area, which opened in 1922), and the Shadow Hawk Golf Club (the longest in the area, at 7,207 yards).
Nearby Sugar Land courses include the Riverbend Course, two courses at Sweetwater Country Club, three at Sugar Creek Country Club, and many others. With so many spectacular golf courses nearby, it's no wonder that golf lovers are so happy living in Sienna.
Dining
No matter what foods satisfy your cravings, you won't have to go far from Sienna to find your favorite cuisine. Local favorites include Sushi Monster, Russo's New York Pizzeria, and Red Oak Grill. Within the community are Texanada BBQ, Honey It's Good, Super Spicy Sprinkles, and Sweet Potato Pie Man.
Sienna residents also have dining options like Bean Here Coffee, Lupe Tortilla Mexican Restaurant, Crawfish Bistro, BurgerIM Sienna, D'vash Bakery, and dozens of other delicious destinations.
Sienna Schools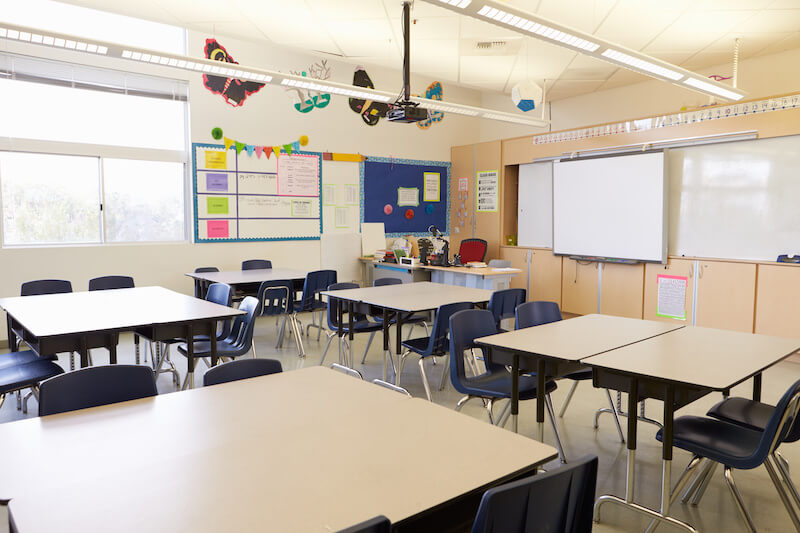 With innovative teaching, competitive programs, and hands-on opportunities backed by the community, the Fort Bend ISD is one of the leading school districts in the state. Sienna schools provide low student-teacher ratios, unique electives, and award-winning campuses.
Fort Bend ISD Schools
There are currently five elementary schools in Sienna, with a sixth, FBISD Elementary #54, coming soon. Elementary schools in the community include Heritage Rose Elementary, Donald Leonetti Elementary, Scanlan Oaks Elementary, Sienna Crossing Elementary, and Jan Schiff Elementary.
Three middle schools within the grounds of Sienna: Ronald Thornton Middle School, First Colony Middle School, and Billy Baines Middle School. For high school students, the community has Hightower High School and Ridge Point High School.
Other Schools Near Sienna
Sienna is also home to various other educational institutions and facilities, including the Divine Savior Academy, Sienna Montessori School, and Primrose School of Sienna.
There are 23 public schools and 16 private schools throughout Missouri City. The area also has higher-learning institutions, including the Missouri City campus of Houston Community College and the University of Houston at Sugar Land.
Sienna is also convenient to prestigious colleges like Rice University, the University of Houston, and Texas Southern University.
Neighborhoods in Sienna
The following seven gorgeous neighborhoods make up the Sienna community:
Heritage Park
Legacy Oaks
Creekside
Valencia Grove
Forest Landing
Forest Lake
Valencia Creek
Within these neighborhoods, you can find luxury duplexes and first-class townhomes starting in the $300,000 range and spacious, stately homes in the $700,000 range and higher. Numerous homesites are available, ranging from 35 feet to 90 feet wide.
Floor plans from the top builders in Texas for Sienna offer opportunities for customization, luxurious design features, outdoor living areas, spacious interiors, and much more.
If you're looking to build a new luxury home in one of the top-selling communities in the country, you have many builders and floor plans to consider. There are 24 stunning model homes in Sienna for you to see, all of which have professional designs.
Come to Sienna in Missouri City, Texas
Sienna provides almost 11,000 acres of stunning landscapes, engaging activities, opportunities for everything from shopping and dining to careers and education, and so much more. From its many offerings and proximity to other great communities, it's easy to see why so many love Sienna.