What Are MUD Taxes in Texas? What Homeowners Need to Know About Texas MUDs
Posted by Texas Real Estate Source on Monday, November 28, 2022 at 1:53:44 PM
By Texas Real Estate Source / November 28, 2022
Comment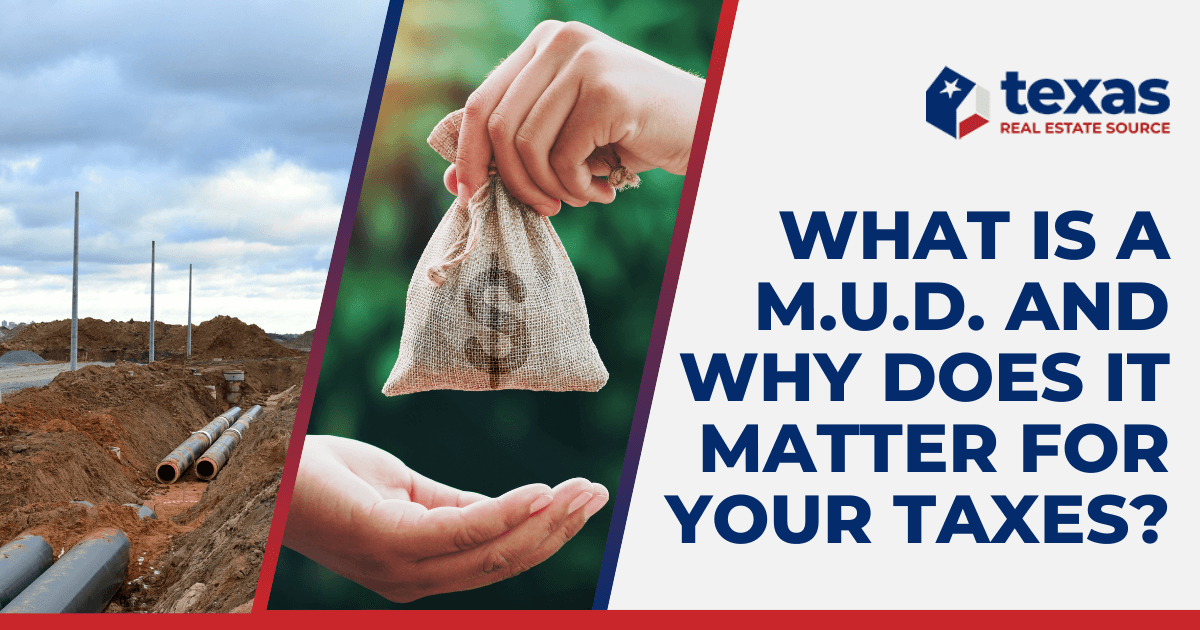 A MUD, or Municipal Utility District, is a special taxing district created to provide utilities to subdivisions or development outside city limits. These utilities can include water, sewer, electricity, gas, and other services. MUDs are often created to provide these services to new developments not served by existing utility infrastructure.
While MUDs can be beneficial for financing important infrastructure projects, they can also result in higher property taxes for residents. However, residents get a number of benefits from paying a little more for the services they need.
What Is a Municipal Utility District?
In Texas, a Municipal Utilities District or MUD is a political entity that provides utility services like water, sewage, and drainage under authorization from the Texas Commission for Environmental Quality (TCEQ).
A MUD is a special district governed by an elected Board of Directors composed of residents living within the district. New construction developments, such as many master-planned communities, often elect a MUD to help bring infrastructure and city services into a neighborhood needing utilities since, many times, new subdivisions span outside of the boundaries for the city services delivery.
MUDs will issue bonds to help cover the cost of the initial construction of infrastructure. The Board of Directors is responsible for allocating funding for neighborhood projects under the MUD jurisdiction.
Ultimately, the MUD relieves a city from having to annex an area to provide services and gives residents more local control over their neighborhood utility services and amenities.
What Are MUD Taxes?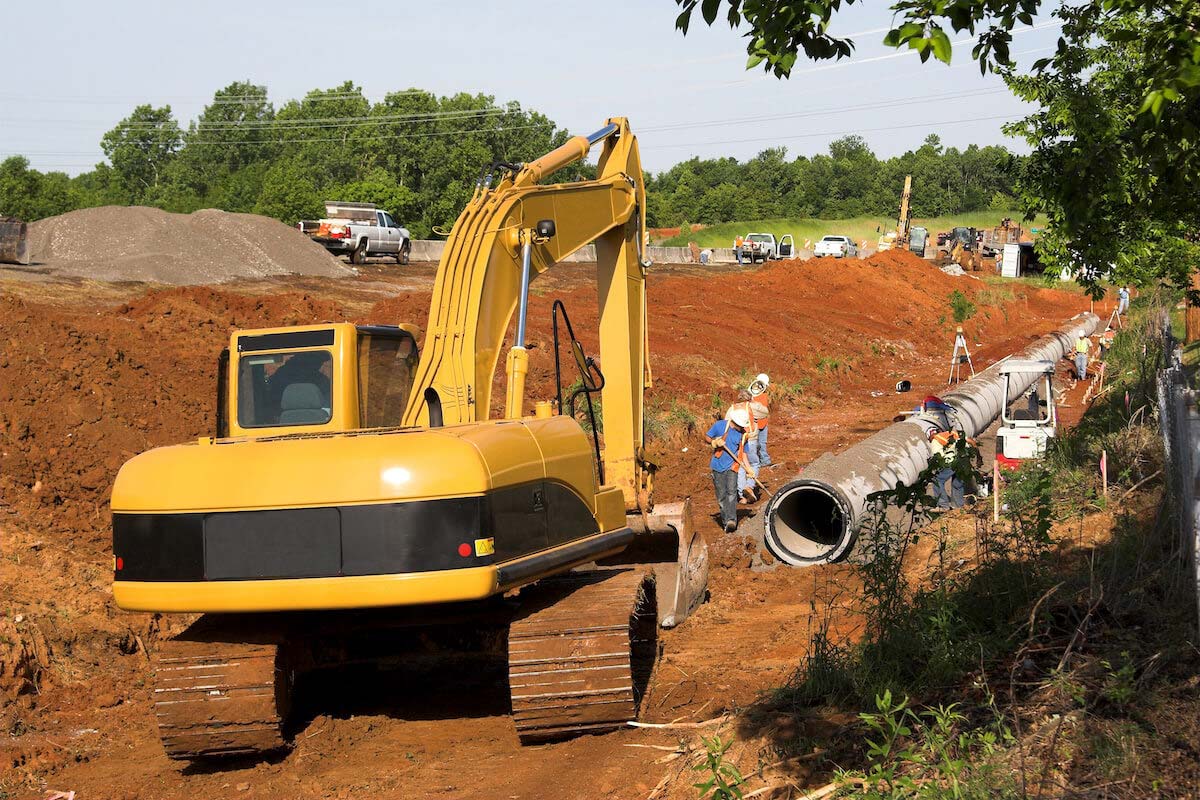 The MUD levies taxes on commercial and private property located within the boundaries of the district. These special property taxes are then used to pay for bonds issued to fund utility services infrastructure.
If a developer makes investments to pay for the initial construction of a development's infrastructure, the developer gets repaid through MUD taxes. In other words, if a developer funds the installation of services in a new neighborhood outside of city limits, MUD taxes are used to pay the debt incurred by the developer.
MUD tax rates vary by each district. For example, MUDs in Fort Bend County that have addresses in Missouri City and the city of Sugar Land cover multiple neighborhoods, and rates range from 0.2875 to 0.82. Newer developments may have MUD tax rates above $1 per $100 of assessed value because the development bonds haven't had time to be paid down.
The MUD taxes listed are in addition to county, school district, college, and other local Texas property taxes. The difference is that the MUD taxes pay for the initial utility services installed in the neighborhood, and the other taxes go toward their respective taxing entities—which means that MUD taxes are actually temporary.
Since the MUD tax is paying off a bond or loan, as more payments are made, the tax rate goes down over time. More residents moving into a MUD also lowers the rate per resident over time.
You're Not Actually Paying an Extra Tax
Remember that MUD taxes go towards local neighborhood development of infrastructure and utility services and are not distributed throughout your city. MUD taxes take the place of your city taxes.
The MUD tax rate will decline over time as the bond is paid down and can even reach zero in some cases. Should the MUD be annexed by the city, the city tax will replace the MUD tax.
Here's an example of property taxes for a Riverstone home located in a Fort Bend County MUD:
| | |
| --- | --- |
| MUD #128 | 0.3850 |
| LID #15 | 0.4050 |
| Fort Bend County | 0.4383 |
| Fort Bend ISD | 1.2101 |
| Total | 2.4384 |
The Missouri City property tax rate is 0.573750, and Sugar Land's is 0.34650. So as you can see, the MUD tax is lower than in Missouri City and close to Sugar Land. Also, unlike city property taxes, the MUD tax will go down over time.
Are MUD Taxes Included in Property Taxes?
The overall property taxes assessed on your home will include MUD taxes on the bill. Therefore, you will not receive a separate tax bill for MUD taxes.
Like most taxes, MUD taxes are assessed and set annually. If a home is financed with a mortgage, the MUD taxes and property taxes can be built into your mortgage payment while you pay off your mortgage loan. After the loan is paid off, the MUD tax responsibility shifts for you to pay directly.
MUD taxes, along with property taxes, are typically paid through escrow. Property taxes that include MUD taxes can also be paid through tax installments or in one lump sum once a year.
How Long Do MUD Taxes Last?
MUD taxes are not permanent property taxes. As the bonds or debts are paid down using the MUD taxes, the tax rates lower over time. So that means newer developments will have higher rates, and more established neighborhoods will have lower MUD tax rates.
Additionally, in a growing development, as more people buy homes, the shared cost of the bonds goes down, with more taxpayers paying into the MUD. Eventually, once the associated bonds are paid off, the MUD tax can be eliminated. The MUD may continue collecting taxes to maintain the infrastructure, or the city may annex the MUD.
Paying off a bond can take up to 30 years. MUD administrators have the option to refinance the debt with lower interest rates, with Board approval. To put it simply, MUD taxes last as long as it takes to pay off their bonds and loans.
MUDs vs. PIDs
Public Improvement Districts are similar to MUDs in function but fund different neighborhood projects. PIDs are not political entities.
PIDs are used to fund community amenities like parks, sidewalks, roads, landscaping, etc.
The PID is funded by bonds secured by liens against the property. Bonds are issued based on the property's assessed value. After issuance, bonds are paid back with special assessment taxes collected over a set number of years.
These special assessments are in addition to property taxes and only apply for a limited time specified in the PID's service contract, which is at least five years. Before any PID can issue any bonds, there needs to be a public hearing.
What Communities Have MUD Taxes?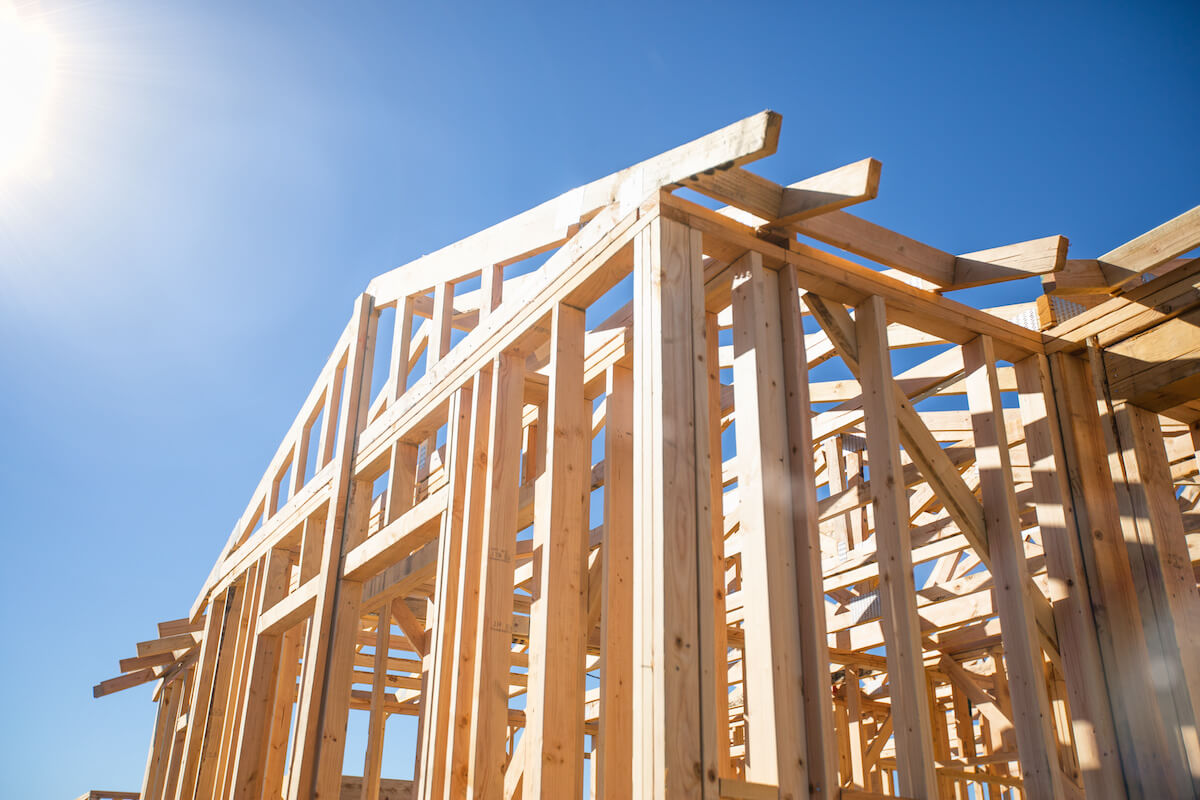 Master-planned communities throughout Texas have MUD taxes. More than one million Texans live within the boundaries of a MUD, and there are well over 1,200 MUDs that are active in Texas.
Developers of planned communities submit an application to the state legislature or TCEQ to form a MUD. Then, they fund the private infrastructure in the development, advancing all funding needed for construction.
MUD taxes are the source of funding for the incredible amenities in master-planned communities. Suburban and rural communities can offer their residents access to the same recreational spaces and services as those provided within city limits.
Unlike HOA fees and city taxes, MUD taxes generally will decline over time while residents continue enjoying the benefits of projects paid for through the MUD taxes.
Living in a MUD
If you're considering purchasing a home in a MUD, it's important to factor the rate into your property taxes. The benefits of living in a MUD include having access to improved infrastructure, such as water and sewer lines, roads, and parks. The downside is that MUDs sometimes have higher property taxes than elsewhere in the city.
MUD taxes go down over time as their associated bonds are paid down, and more residents move into developments to share the cost. In addition, MUD taxes give residents of master-planned communities access to amenities and utilities outside of city limits.
Creating a MUD allows developers to build communities without waiting for the city to expand services into an area. Overall, MUD taxes provide numerous benefits to the residents who pay them.
Ready to live your best life in Texas? Call The RealFX Group at (512) 956-7390 to contact an experienced local real estate agent who can help you discover the Texas home of your dreams.
Texas Special Taxing District Guides