What Does PUD Mean in Real Estate? What Homeowners Should Know About PUD Zoning
Posted by Texas Real Estate Source on Monday, November 28, 2022 at 4:14:22 PM
By Texas Real Estate Source / November 28, 2022
Comment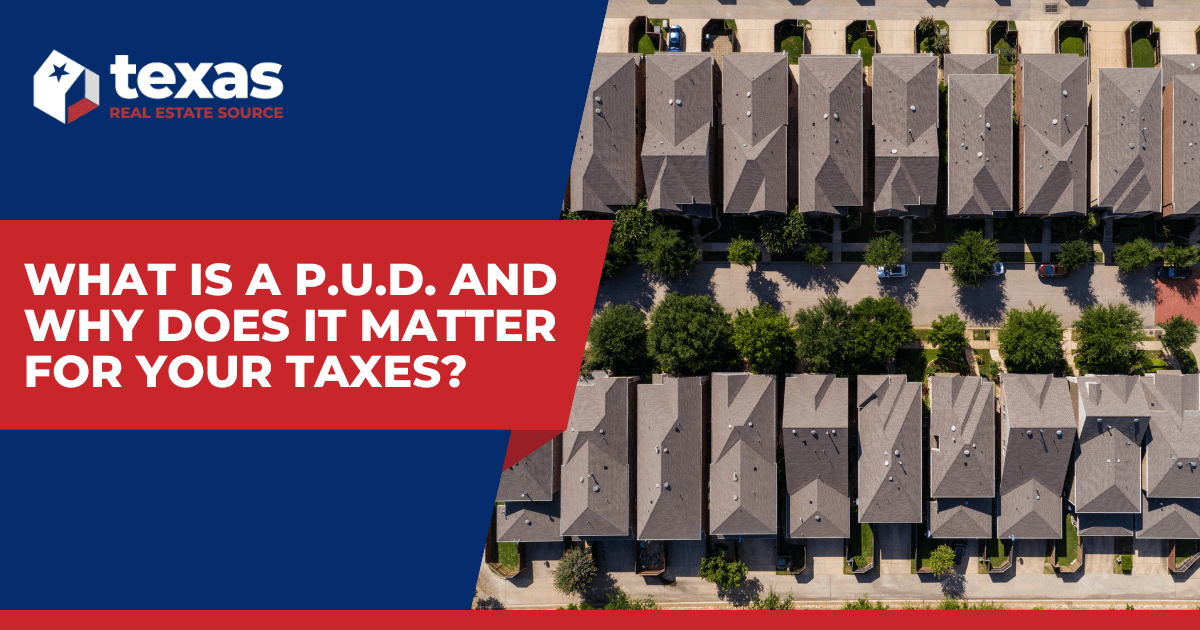 Home-buying can be intimidating, and finding the perfect house in the ideal community is challenging. It's no help that the entire undertaking is often fraught with unfamiliar and confusing terminology. For example, how are we supposed to know what a PUD is? And how is a PUD different from a PID, a MUD, or an HOA?
Read on to learn the role PUDs play in Texas real estate and discover how they're associated with property taxes and mortgage lending. Explore the connection between PUDs and homeowners' associations, and clear up any confusion with other real estate acronyms and special taxing districts. Finally, find out what communities typically have PUDs and learn how to know if you're in one.
What Is a PUD in Real Estate?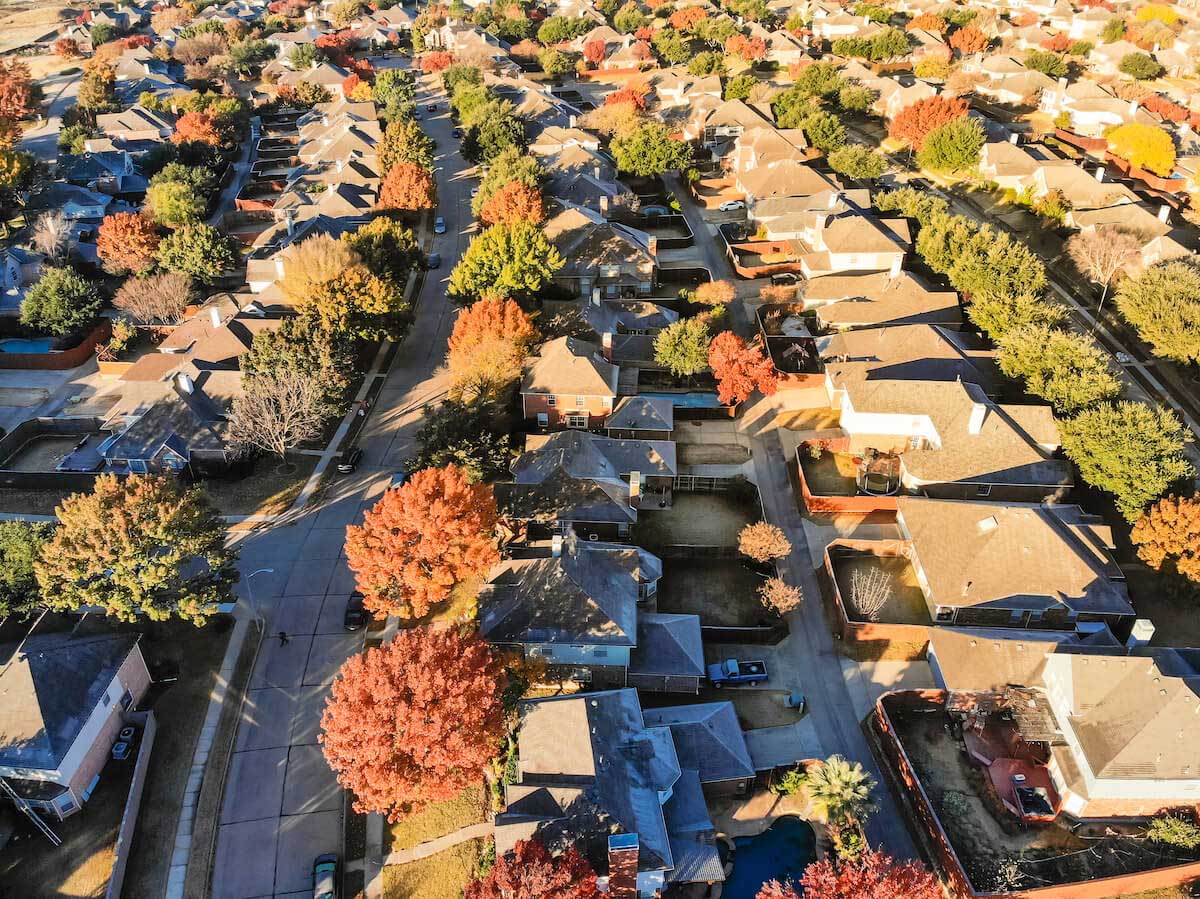 So, what is PUD zoning? In real estate, a PUD, or planned unit development, is a special zoning designation adopted as an amendment to an area's zoning rules to create a new residential or commercial development. Once approved by the city council, a PUD zoning change will transfer with the property to any future owners.
Compared with typical zoning ordinances, a PUD generally affords a community more flexibility on matters such as building configuration and purpose. However, the quality of planned unit developments must meet or exceed the previous zoning standards. This helps to ensure the property values stay at or above the current level.
While PUDs may be adopted for commercial developments, they're prevalent in residential communities. In some respects, a PUD functions much like a homeowners' association or HOA. However, they are different, and each has pros and cons.
Planned unit developments are sometimes confused with similar acronyms relative to property taxes. Read on to learn how PUDs differ from other real estate terminology and designations.
Planned Unit Developments vs. Public Utility Districts
Planned Unit Developments should not be confused with Public Utility Districts, which are community-owned and locally governed utility services that are also abbreviated as PUD. In Texas, the distinction is easier to make since such utility districts are usually referred to as Municipal Utility Districts, or MUDs.
Municipal Utility Districts in Texas are authorized by the state to provide water, sewer, and drainage services within the communities where they exist. Typically, MUDs are found in master-planned communities and other new construction home developments outside the reach of locally-available services and public utilities.
MUDs in Texas are generally funded through municipal bonds that property owners repay with their annual property taxes. MUDs are just one of the different types of special districts that levy real estate taxes on Texas property owners.
PIDs vs. PUDs
PUDs may sometimes be confused with PIDs, a similar acronym for Public Improvement District. PIDs are special taxing entities created by the city to collect revenue for specific community improvements like road construction, water distribution, wastewater systems, landscaping, and parks. Tax assessments by PIDs in Texas are generally collected through the county tax offices. PID taxes are usually temporary, expiring once the associated debt has been fully paid. PID assessments are calculated based on the property size, and homebuyers have the option to pay off the entire bill in a lump sum.
PUDs vs. HOAs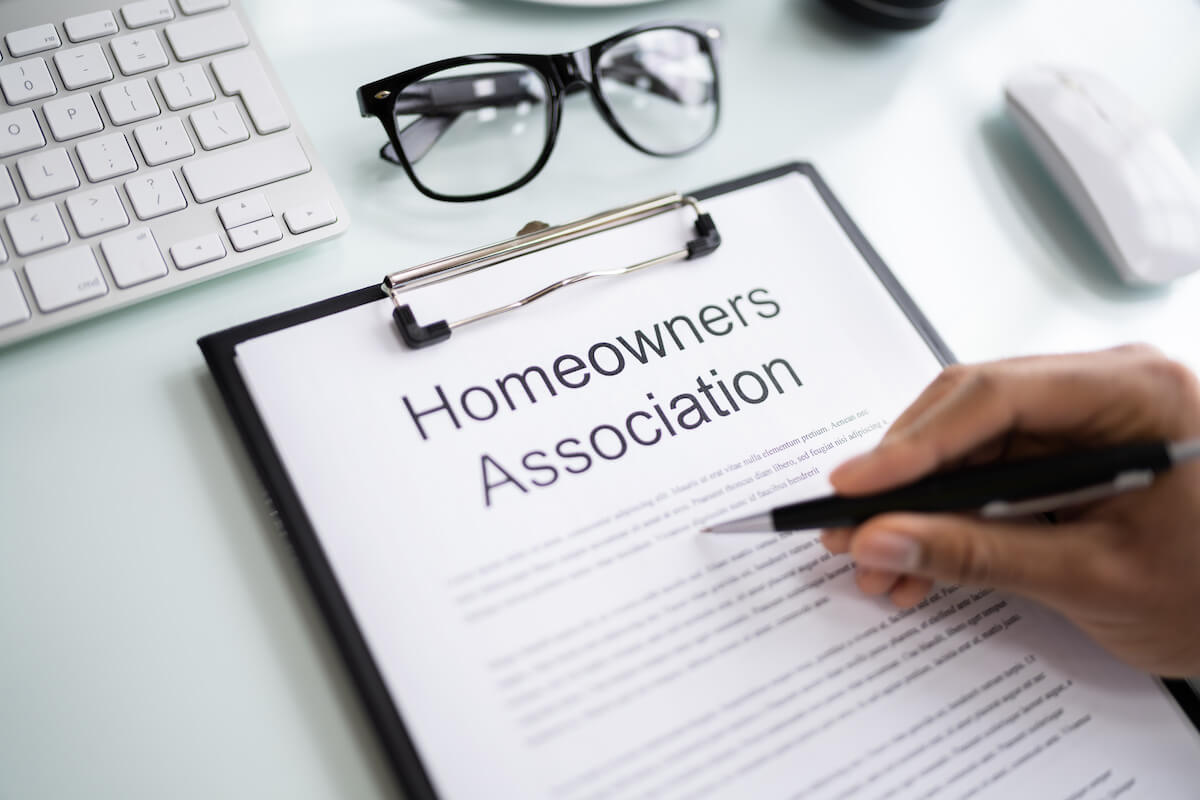 Planned unit developments are similar in some respects to homeowners' associations. In fact, PUDs are managed and operated by the HOAs in the communities where they exist to collect necessary funding and ensure that established standards are met. But, while all planned unit developments have homeowners' associations, not all HOAs are part of a PUD.
The similarities between PUDs and HOAs primarily center around the community amenities and services each provides. The primary difference is that a PUD is a zoning designation, while an HOA is an organization. PUDs may also have a greater variety of amenities available because they can include commercial areas such as grocery stores and restaurants.
In practice, the line between an HOA and a PUD can become blurred, and there are a variety of perspectives on what makes the difference. These may include:
Lot ownership: PUD homeowners own the lot, while HOA and COA homeowners might not
Amenities: because PUDs may include commercial areas, they may have more variety in community amenities
Mandatory membership: PUD HOA membership is mandatory, while non-PUD HOAs may have voluntary membership
Many mortgage lenders have specific criteria for what is and is not a PUD for the purposes of underwriting a home loan, so be sure to discuss the property you're interested in with your lender.
What is an HOA?
An HOA, also known as a homeowners' association, is an organization of people in a community that enforces policies, rules, and regulations for properties and residents.
Many communities have HOA dues and fees and may fine non-compliant homeowners. While some may look at this negatively, HOAs can help keep the neighborhood at a consistent standard and are often lauded for stabilizing home values.
HOAs can also give other benefits to their communities, such as maintaining common areas and community amenities. Depending on the HOA, other benefits may include exterior home maintenance, utilities, and city services being covered by the HOA dues. Many master-planned communities will have HOAs to maintain the amenities their residents enjoy, such as the Riverstone HOA and the two Sienna HOAs. The management of these HOAs has helped make these areas some of the best master-planned communities in Houston.
Every HOA will have different rules and regulations. It's vital to read the CC&Rs—covenants, conditions, and restrictions—before buying a home in an HOA.
POA vs. HOA vs. COA
When you begin your search for the perfect neighborhood, you will likely come across the terms HOA, POA, and COA. Essentially, they're all the same kind of organization, but there are some slight differences.
HOA, or homeowners' association, is used most often and is sometimes used interchangeably with the other two terms.
COAs, or condo owners' associations, have the same functions as HOAs but are for those with condos. Any shared spaces, such as a pool, dog park, or gym, are equally owned by the residents. Those in a COA may pay fees for lawn services, trash collection, maintenance, etc. Fees will vary on the amount and frequency of payment. Since condo ownership is limited to interior space, the actual lot may be owned by the COA.
A POA, or property owners' association, is different from the other two terms as it isn't just for homeowners. It may refer to a business area, a residential area, or a mixture of both. A POA can govern large areas and implement rules, policies, and zoning. The main goal of a POA is to sustain and support long-term development.
No matter which type of association applies to your property or properties you are interested in, it's essential to know what their rules and policies are.
PUD vs. Condo: PUD Property Types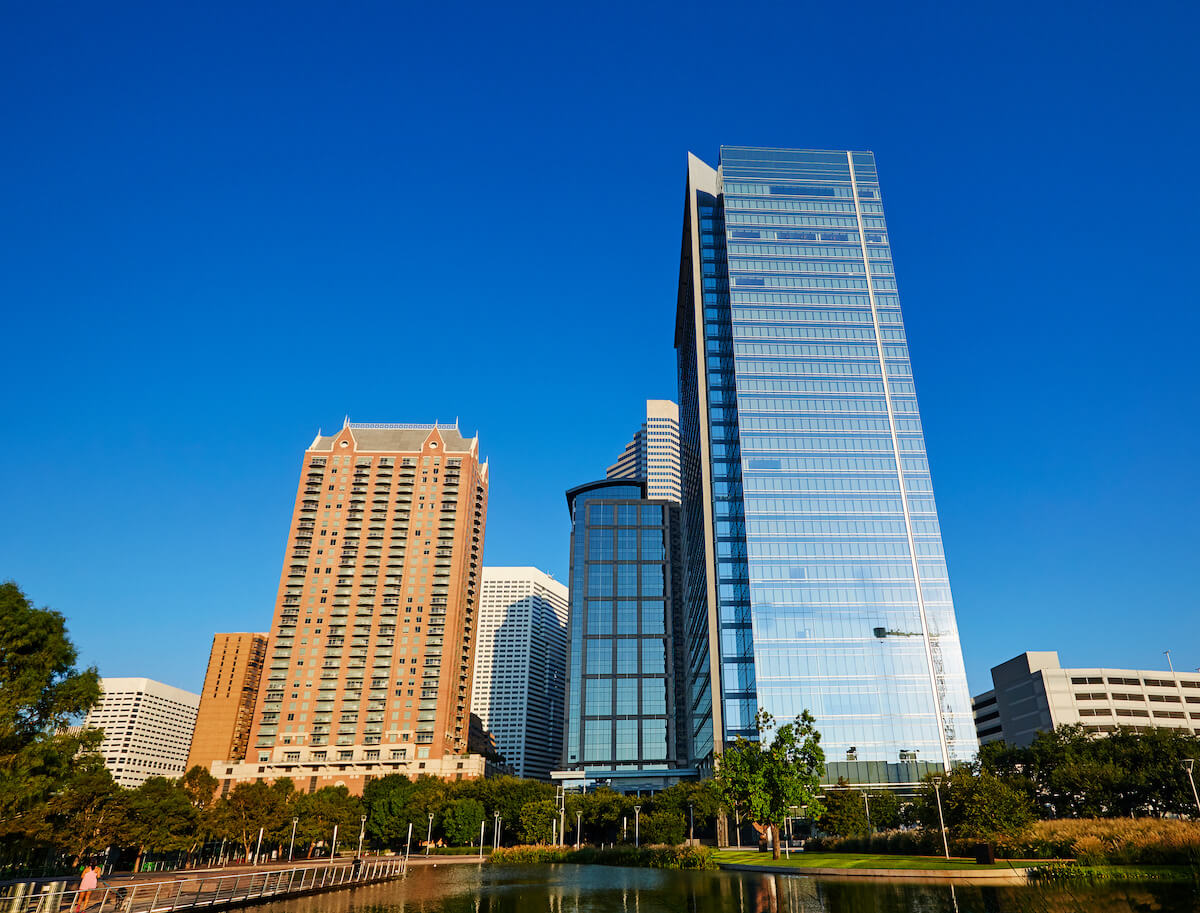 There are often some misunderstandings when it comes to PUDs and condos, since PUDs are commonly associated with condominium developments. It generally boils down to who owns the land the property is on.
Not all condos can be PUDs, as the building in a PUD must touch the ground. A PUD homeowner has ownership of the lot.
On the other hand, many condos can be stacked on top of each other because the COA owns the land. Residents have access to and partial ownership of common areas through the COA but don't legally own the lot itself.
In some cases, a townhome-style home can actually be a condo rather than a PUD, depending on who owns the lot. Again, if the HOA/COA owns the lot, it isn't a PUD. Many people use the terms townhomes or rowhomes as a property style rather than the type of ownership.
A PUD may comprise a variety of home styles, such as single-family homes, townhomes, condos, or even commercial properties. The only true way to tell if a property is in a PUD is if it has mandatory HOA fees and the deed or CC&Rs refer to it as a PUD.
How to Find Out If You're In a PUD
A secret to determining if a home listed for sale is part of a planned unit development may lie within the listing itself. If the pictured property appears to be a single-family home or townhouse, but the property type is labeled as a condo, there's a good chance it's part of a PUD.
Since PUDs require HOAs to manage them, property listings that indicate HOA fees may also be a giveaway that the property is in a planned unit development. This isn't foolproof, as homes can belong to a homeowners' association without being part of a PUD. You can narrow things down further by finding out if HOA membership is mandatory—non-PUD HOAs may be voluntary.
Do PUD Dues Include Property Taxes?
Because planned unit developments operate under the oversight of a community's homeowners' association, PUD dues are billed and collected by the HOA. These monies are earmarked for common area improvements and maintenance and are not considered real estate taxes. While local taxing jurisdictions bill and collect annual Texas property taxes through their county tax offices, HOA and PUD dues are billed directly to each individual homeowner.
How PUDs & HOAs Can Affect Your Mortgage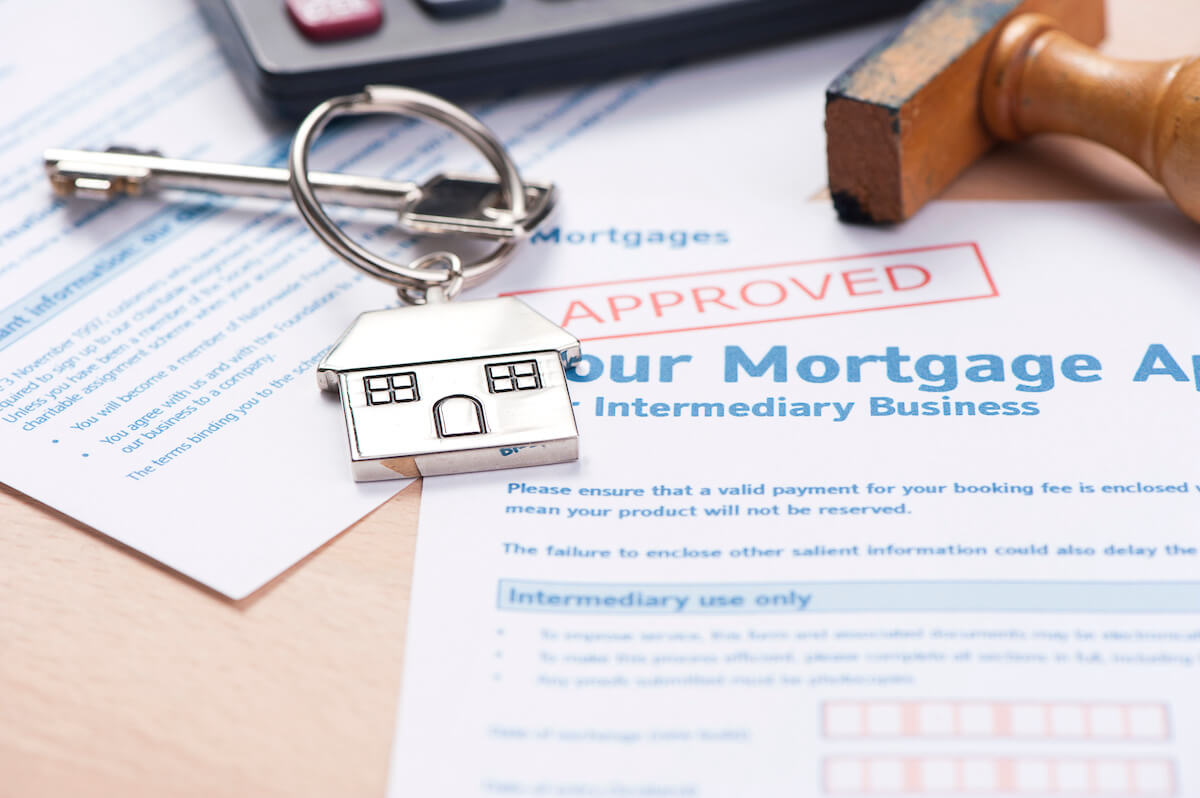 Yes, PUDs and HOAs can affect your home loan. Obtaining a mortgage for a property under HOA or PUD oversight presents unique challenges since lenders must consider other factors beyond an individual's credit history.
Along with home purchase prices, mortgage payments, and property taxes included in your mortgage payments, PUD and HOA dues can be considered by lenders as part of a borrower's debt-to-income ratio. The higher these fees, the more likely lenders will require more income when considering a homebuyer's credentials. In some cases, PUD dues that push a borrower's monthly debt beyond the threshold the mortgage lender allows could result in disqualification.
In addition to considering an individual's debt-to-income ratio, lenders must also factor in the financial health of the HOA as well as the quality and competency of its management. Poorly operated homeowners' associations can result in decreased property values and increased risk for mortgage lenders.
What Communities Have PUDs?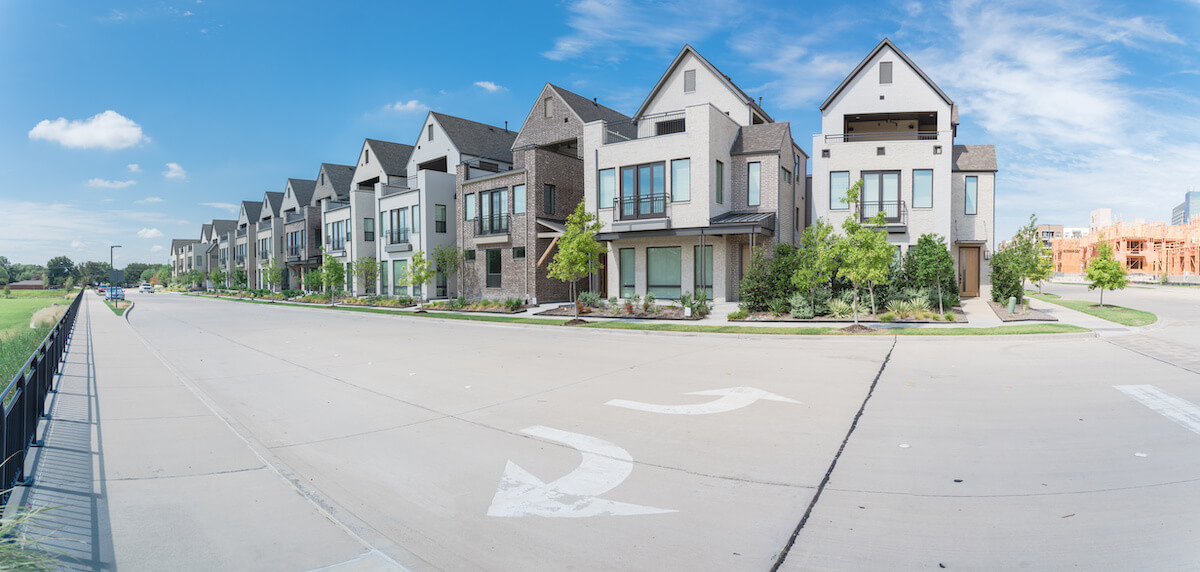 Planned unit developments aren't limited to a single type of real estate. PUDs can support a variety of community amenities and services across both residential and commercial properties, including shops and restaurants serving its residents.
Because PUDs are zoning amendments, they're generally found in established urban areas that are being changed to new use. As such, PUDs are often found in new urban condo and townhome developments. Meanwhile, rural or suburban areas may not need PUD designation, especially those with new construction home developments expanding into areas without any preexisting zoning regulations.
Pros & Cons of PUDs
Those are the basics of PUD zoning. It's a special designation designed to provide flexibility in property use. PUDs are beneficial, for example, when developing condominium communities in urban areas with otherwise restrictive zoning in place.
Planned unit developments require management by a homeowners' association. The HOA also bills and collects PUD dues. It's important to remember that PUD zoning can affect a homebuyer's mortgage, especially if the HOA and PUD dues push a borrower's debt load beyond their lender's qualifying threshold.
Otherwise, PUDs are an effective way for new communities to achieve the necessary zoning to bring services and amenities to their residents.
Ready to live your best life in Texas? Call The RealFX Group at (512) 956-7390 to contact an experienced local real estate agent who can help you discover the Texas home of your dreams.
Texas Special Taxing District Guides