When Should Seniors Sell Their Homes? Selling or Staying After Retirement
Posted by Texas Real Estate Source on Wednesday, May 24, 2023 at 5:48:13 PM
By Texas Real Estate Source / May 24, 2023
Comment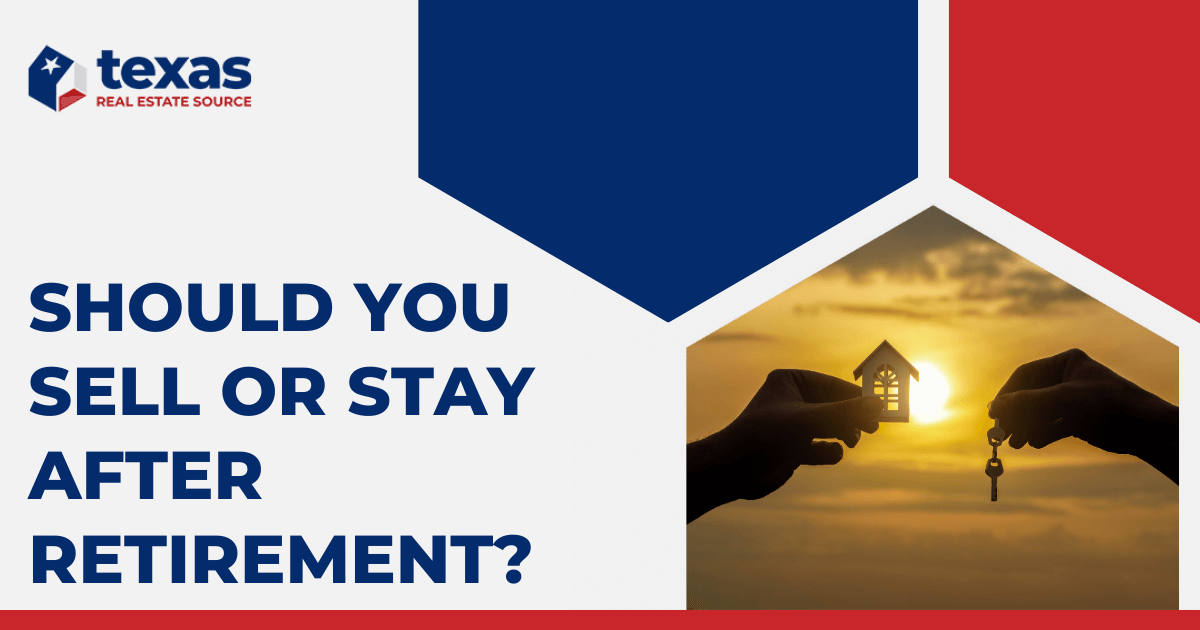 Retirement is often seen as an opportunity for seniors to finally relax and enjoy the fruits of their labor. But for many, it also brings about a difficult decision: whether to stay in their current home or downsize into something smaller.
It can be a tough call, with both financial and lifestyle considerations at play. On one hand, selling your home could free up funds that could help finance your retirement. On the other, staying put may allow you to continue living in a familiar place surrounded by neighbors and friends that have become like family.
So, when should seniors sell their homes? The answer isn't always clear-cut, so take the time to evaluate your current situation and the pros and cons of selling vs. renting during retirement before making a decision.
Evaluate Your Current Housing Situation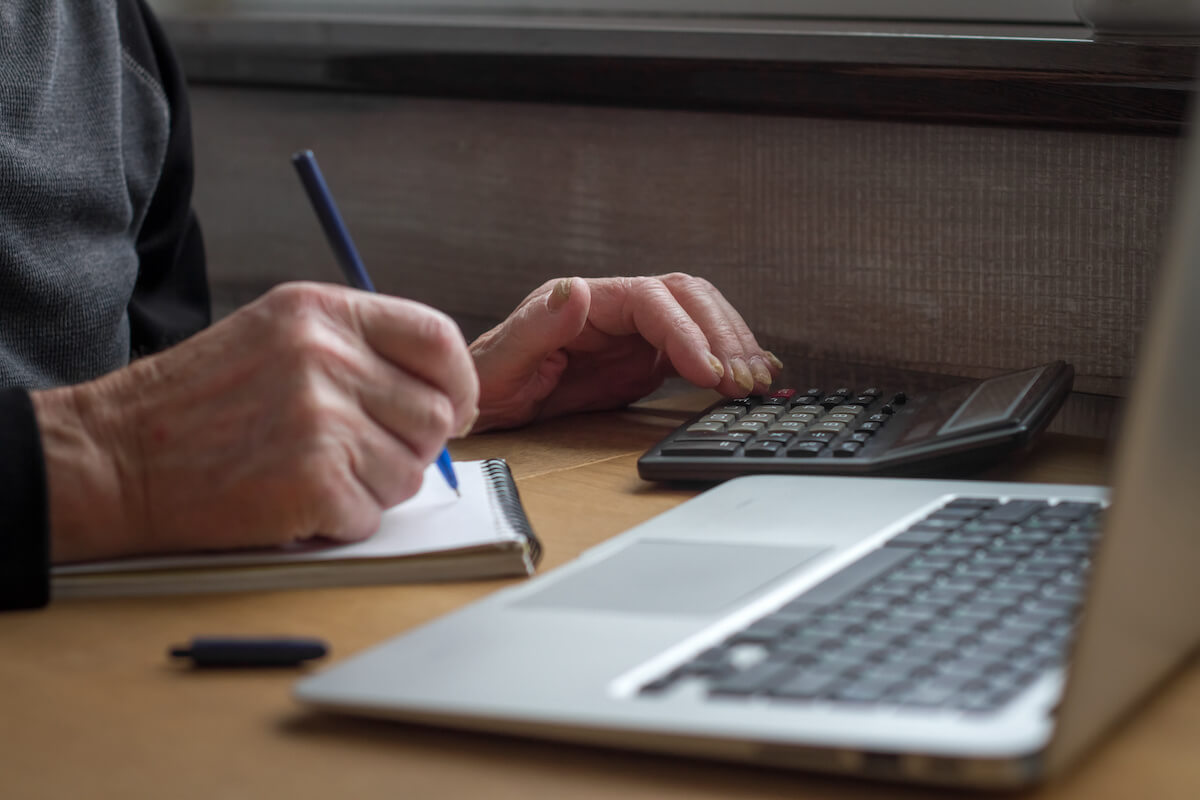 It's important for seniors to evaluate their current position so they know how things stand before making such a major decision. Ask yourself questions such as:
Does my current home meet my present and future needs?
Can I afford to keep it with my retirement income?
How much is my current home worth if I sold it?
Could I sell right now, or do I need to make changes?
What's my plan if I do move?
Having honest answers to all of these questions will help you make an informed decision for a happy retirement.
Does Your Current Home Meet Your Needs?
If you're not sure if your current home meets both your present and future needs, it's worth considering a move. This includes evaluating how much space your home needs and considering the layout of your house to make sure that it can accommodate any potential mobility issues you may have as you age. If you're feeling cramped with your current space, how easily could you renovate or reorganize it? If you have space you don't need, how much could you benefit from downsizing for retirement? If you have stairs, will you prefer a single-level layout later on? Is your home suitable for aging-in-place renovations?
Another important factor to consider when deciding if your home meets both your present and future needs is its location. Think about how close you are to family members or friends who could help out with errands or medical care if needed, as well as how easy it will be to access community resources in the area like shopping centers, transportation services, medical facilities, etc.
Finally, take into account the cost of maintaining and updating your current home versus finding a new one that would better meet all of your needs going forward.
Can You Afford Your Current Home?
Do you have the financial means to keep up with your mortgage payments, as well as other homeownership costs such as property taxes and maintenance?
When it comes to deciding whether to sell or stay in your home after retirement, finances are a major factor. If you're unable to make regular payments on your mortgage each month using your retirement cash flow, renting may be a better option for you.
Additionally, if you can't afford the upkeep of your current home due to rising property taxes or maintenance costs, selling may be necessary. It's important to consider all of these factors before making a decision.
How Much is Your Current Home Worth?
Before making a decision to stay in or sell your current home, it's important to consider what it's worth. This will impact how much money you'll have left over after paying off any mortgage with the proceeds, and in turn, impact where you can afford to move to.
A good starting point is to research the current market value of similar homes in the area and compare them with your own. This will give you an idea of how much of a profit (or loss) you'd make if you decide to sell. If you've had your home for a long time, it may have risen in value since you bought it—on the other hand, homes in areas you're interested in may have risen in value as well.
Additionally, speaking with a local real estate agent can provide more insight into what potential buyers are looking for in your area and how that could affect the price of your home.
Ultimately, having an accurate understanding of the value of your home can help inform a decision on whether selling or staying is the best option for retirement.
Is Your Home In Good Condition to Sell?
Now that you've got an idea of how much your home's worth, take a good look around. Ask yourself if your home in the best possible condition to make the most money for you. Homebuyers will pay more for a move-in-ready home than a fixer-upper. So, it's important to consider any pre-selling home repairs, home improvements, or cosmetic changes that could be made before selling.
If there are any major issues with the home, such as plumbing or electrical problems, these should be addressed first. Updating fixtures and appliances can help increase the value of your home. Finally, making sure the exterior of your home looks inviting and well-maintained can also help attract potential buyers.
Keep in mind that the most expensive improvements are not necessarily the ones that will make you the most money. What you need to look for are high-ROI home improvements that will let you invest a little and get a lot. Your agent can give you tips on where your pre-sale repair and improvement budget could be best invested.
Taking all these factors into consideration can help ensure that you get top dollar when selling your home after retirement.
Are You Prepared to Move?
Once you've determined the condition of your home, it's time to ask yourself if you're ready to move. Moving can be emotionally and psychologically difficult for some seniors, so it's important to take the time needed to assess whether or not it's feasible.
Here are a few factors that should be taken into account when deciding whether or not selling your home after retirement is right for you:
Emotional readiness: Are you emotionally prepared to part ways with your home?
Timeline: How long will it realistically take you to pack or sell your belongings before moving?
Finances: Do you have enough money on hand for the costs associated with selling your home?
Planning: Do you have a new location in mind for after you sell your home?
Reasons to Sell Your Home When You Retire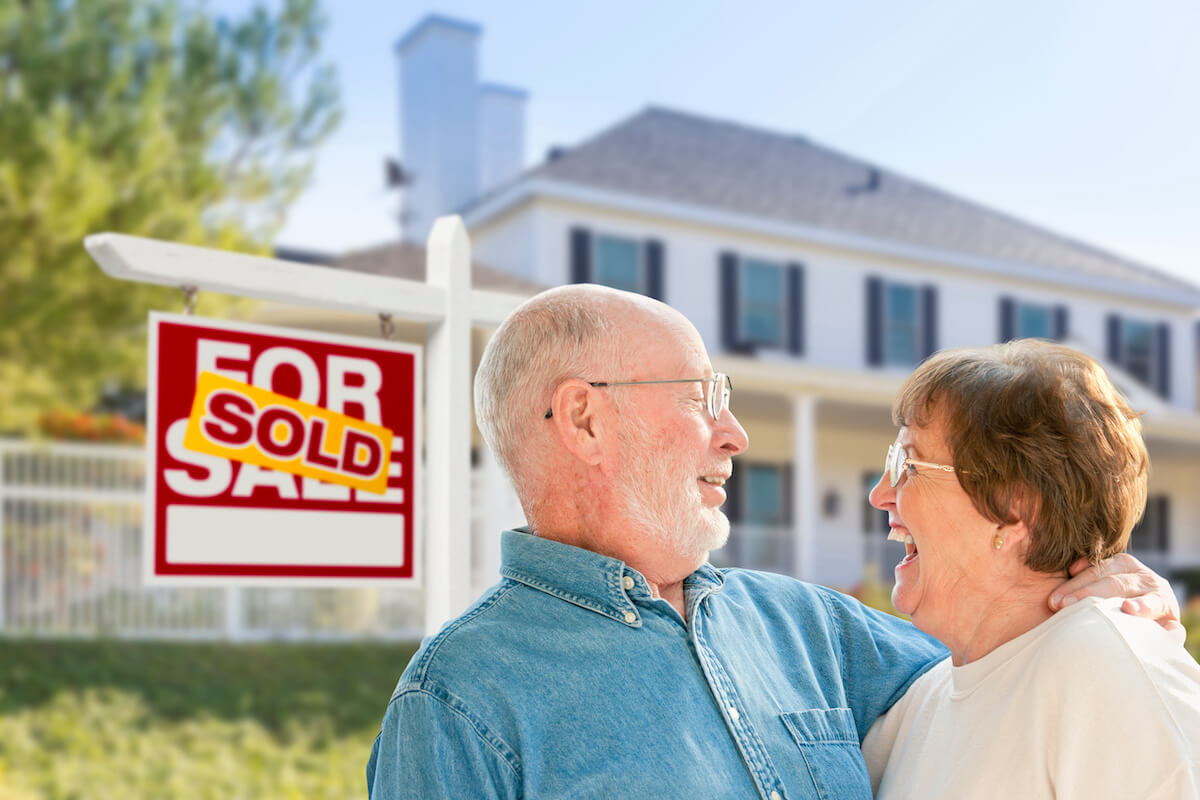 For seniors who are deciding whether to sell their home when they retire, there are various factors that can make selling quite appealing. Selling your home after retirement provides the opportunity to start fresh and make the most of your retirement years.
You Get Additional Funds to Start Your Retirement
By selling your home, you can access a large chunk of money that will help you get started in retirement. If your retirement savings are lower than desired, selling your home may be the best option to ensure you have enough money to last through retirement.
Furthermore, those who own their homes outright gain access to the full amount of equity in their homes when they sell them. This gives them extra funds to use however they wish during their retirement years.
Some retirees are reluctant to sell their homes because of the taxes involved. Capital gains tax exemptions allow homeowners to exclude $250,000 of their proceeds or up to $500,000 if they are filing as a married couple.
You Reduce Your Monthly Expenses
Selling your home with the intent to rent can bring a number of advantages in retirement. Not only do you get additional funds to start your retirement, but you also reduce your monthly expenses.
Renting eliminates many of the costs associated with homeownership, such as mortgage payments, property taxes, maintenance costs, and homeowners insurance. Additionally, renters may also benefit from lower utility bills and fewer repair costs than those who own their homes outright.
Renters aren't the only ones who benefit. Downsizing to a smaller home for retirement reduces homeownership costs as well, while still keeping the benefits of ownership, such as the ability to customize your space and build equity.
By reducing these monthly expenses, seniors are able to save more money for other retirement-related activities or goals, including travel or leisure activities.
You Can Move to a New Area
You could explore the exciting possibility of moving to a completely new area and discovering what life has in store for you! During retirement, it may be beneficial to consider relocating to an area that better suits your current priorities.
It's possible to find a different neighborhood that better meets your needs or even move to a 55+ community. Factors that may have been crucial when you bought your current home, such as school zones or commutes to work, may be irrelevant after retirement. Take some time to look over neighborhoods you might like to live in with a fresh set of priorities in mind.
Before making any decisions, it's important to weigh the pros and cons of each option carefully. You should also consider factors like cost, safety, the local economy, access to services such as healthcare or grocery stores, and whether there are amenities such as parks or other recreational activities nearby.
Moving somewhere new is a big decision, but one that could bring many benefits during retirement if done thoughtfully and with careful consideration of all relevant factors.
Reasons to Keep Your Home After Retiring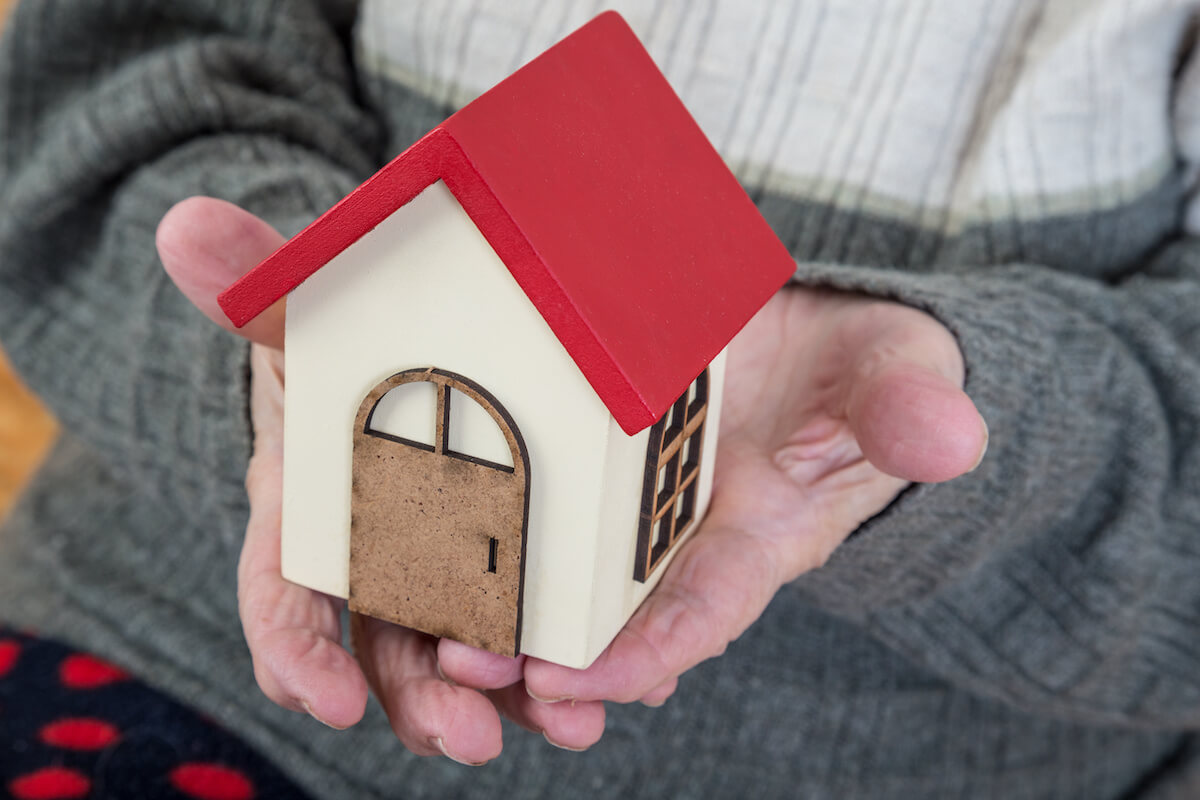 Retired homeowners may feel like they should sell their homes, but there are several reasons why they might want to keep them. If any of these reasons apply to you, consider them carefully before making a decision.
You're Not Ready to Move
If you're content where you are and can afford to stay, there's no need to uproot yourself just yet—enjoy the comfort of your home.
If you're not ready to move and feel settled in your current residence, then it's perfectly acceptable to stay put. You don't have to sell your house if you're happy with it and don't see any reason why a change is necessary.
After all, retirement should be a time for relaxation and enjoyment! Staying in the same place can help bring a sense of familiarity and comfort that may be difficult to replicate elsewhere.
You Might Save Money
Staying in your home could save you money and give you peace of mind. Retiring homeowners should consider the potential cost savings when deciding whether to sell their homes or keep them. If the cost of living in your current residence is low enough, there's no need to spend money on relocating or buying somewhere new.
Financially speaking, there are several advantages to staying put. Mortgage payments are typically more predictable than rent increases, and if the home is already paid off, then having no mortgage payment means one less fixed expense. Homeowners can also take advantage of certain tax breaks that wouldn't be available as renters, as well as building or maintaining equity.
Making any improvements necessary for aging in place may also be more affordable than care in a retirement home.
You Can Keep Your Biggest Financial Asset
Transitioning from the previous subtopic, another great benefit of staying in your home after retirement is that you can keep your biggest financial asset.
Retired homeowners who own their homes outright have one of the greatest financial assets available to them: equity in their homes. With a reverse mortgage, they're able to access that equity and use it for additional income during retirement. This allows them to stay in their home while still having extra cash flow each month. They can also borrow against their home's value for unexpected expenses, such as medical emergencies.
In addition, leaving the property to a successor gives them a favorable tax basis for their inheritance and avoids potential capital gains tax.
Make Informed Retirement Decisions
So, should you sell your house and rent when you retire? For some, the decision comes down to financial and lifestyle considerations, while others will make the choice based on emotional ties to their home. Ultimately, it's important that seniors make an informed decision that best fits their individual needs. Retirement can be both exciting and daunting; it's up to each individual to choose the path that brings them peace of mind.
Ready to live your best life in Texas? Call The RealFX Group at (512) 956-7390 to contact an experienced local real estate agent who can help you discover the Texas home of your dreams.